Your weeknights just got a lot easier with this delicious round up of easy peasy low carb, one pot keto recipes. Easy recipes for every meal.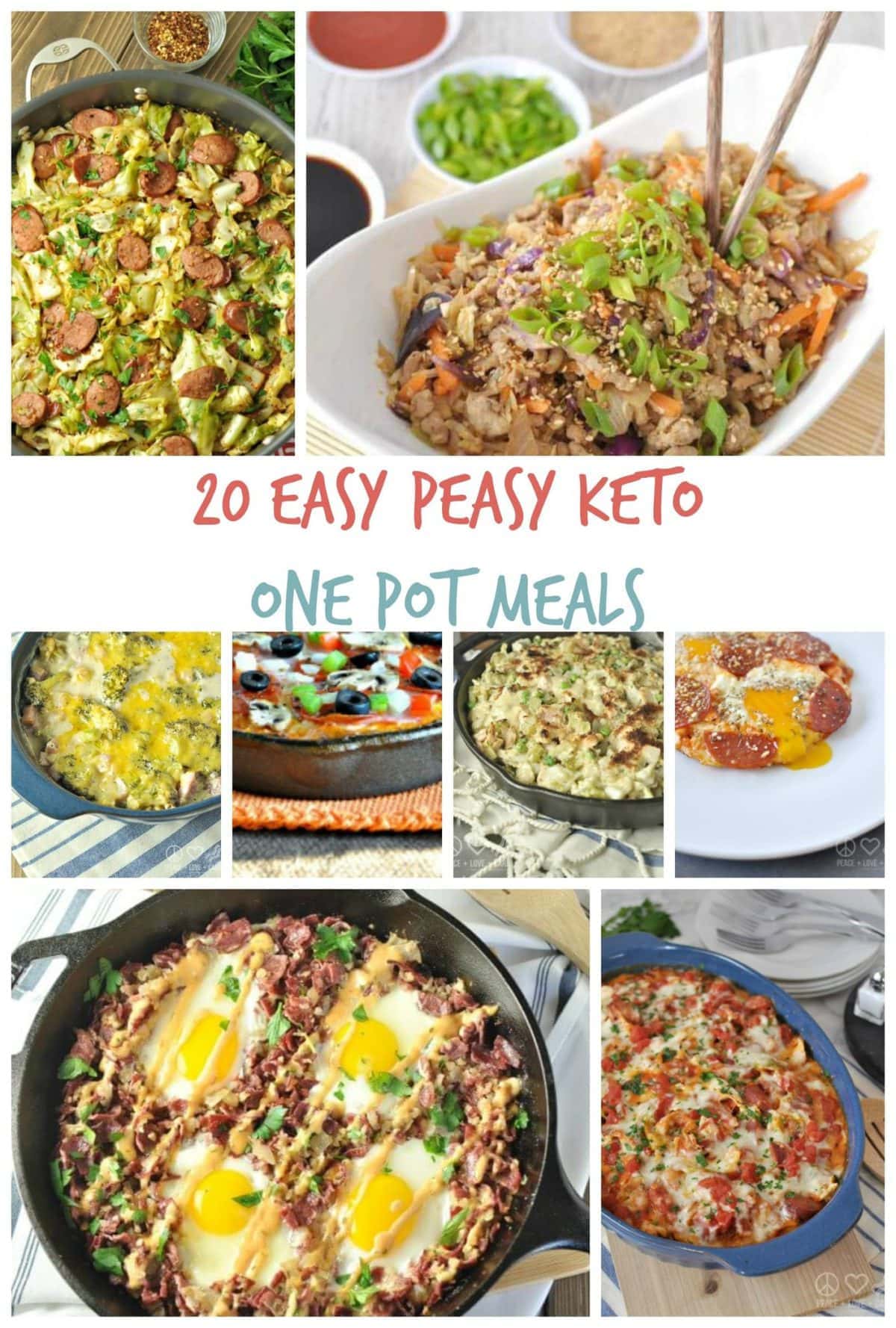 Are you tired of those stressful weeknight dinners? Do you ever wish that you could just snap your fingers and dinner would one on the table? If only it was that easy, right? Well with these easy peasy one pot keto meals, you will almost feel like it is in fact that easy!
Low carb keto one pot meals make meals easy and cleanup even easier. Here are 20 one pot keto recipes ideas to make your week easy peasy.
If you are looking for other low carb and keto recipes, check out some of my other favorite recipe round ups:
Just in case you needed to indulge your low carb sweet tooth after your keto one pot meal: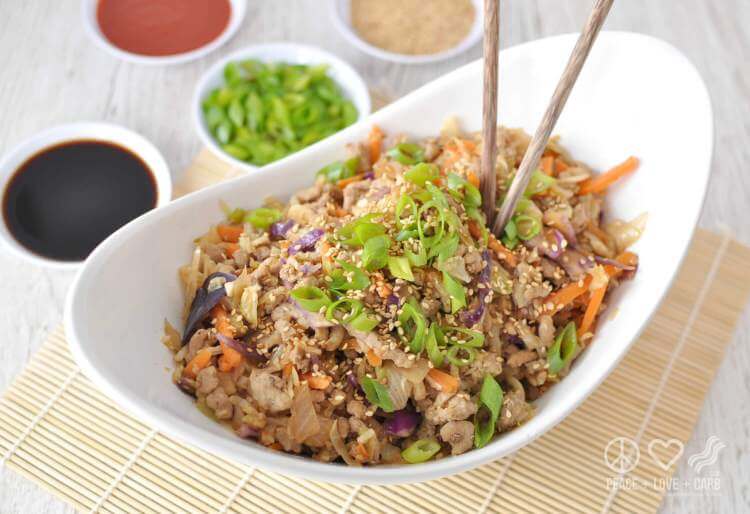 Pork Eggroll in a Bowl - Paleo, Low Carb, Whole30
Paleo Turkey Pot Pie - Low Carb, Keto
Mediterranean Zucchini Noodle Pasta - Low Carb, Gluten Free, Primal
Cheesy Smoked Sausage and Cabbage Casserole - Low Carb, Gluten Free
Pizza Frittata - Low Carb, Gluten Free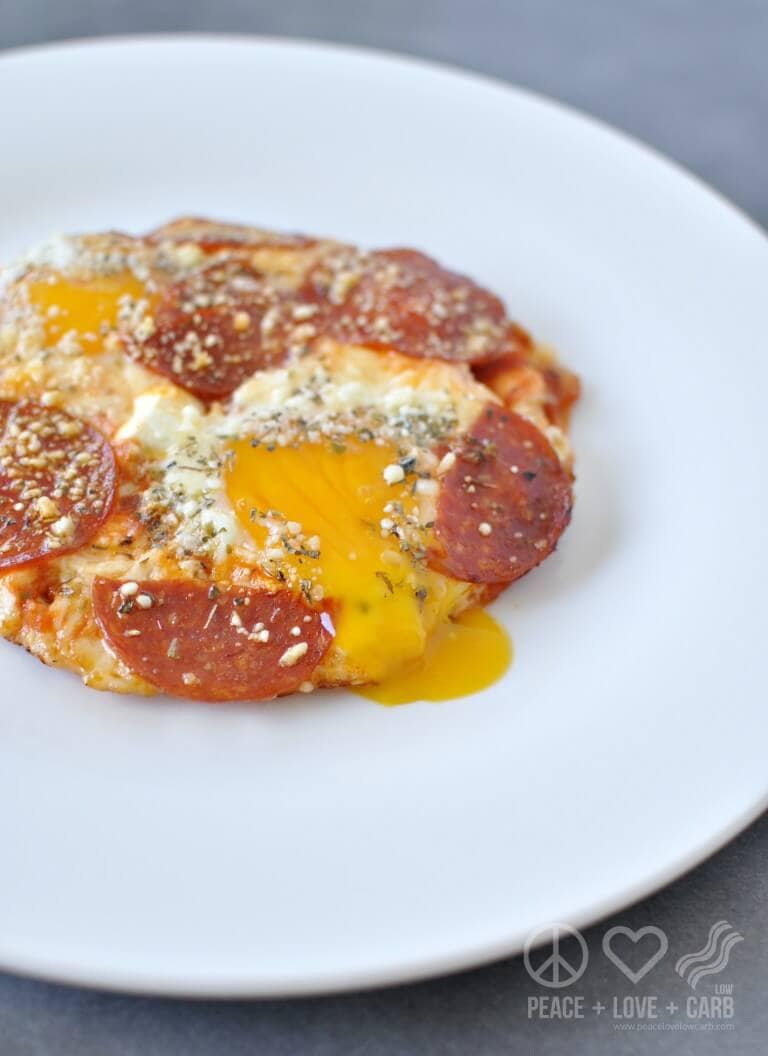 Pizza Eggs - Low Carb, Keto, Gluten Free
Cabbage Noodle Tuna Noodle Casserole - Low Carb, Gluten Free
Three Cheese Ham and Broccoli Casserole - Low Carb, Gluten Free
Spaghetti Squash Alfredo with Pancetta and Peas - Low Carb, Gluten Free
Peanut Chicken Skillet - Low Carb, Gluten Free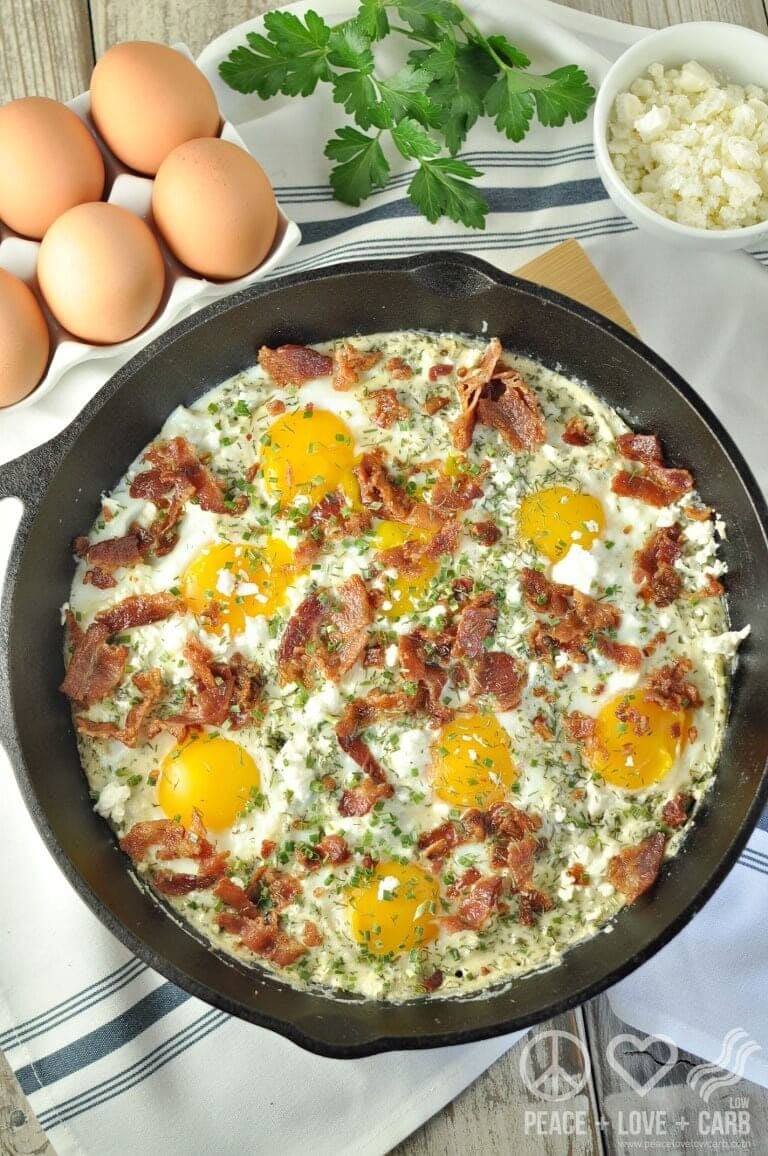 Creamy Herbed Bacon and Egg Skillet - Low Carb, Gluten Free
Eggs Benedict Casserole - Low Carb, Gluten Free
Paleo Cabbage Roll Soup - Low Carb, Gluten Free
Fried Cabbage with Kielbasa - Paleo, Low Carb, Gluten Free
Chicken Sausage and Vegetable Skillet - Low Carb, Paleo, Gluten Free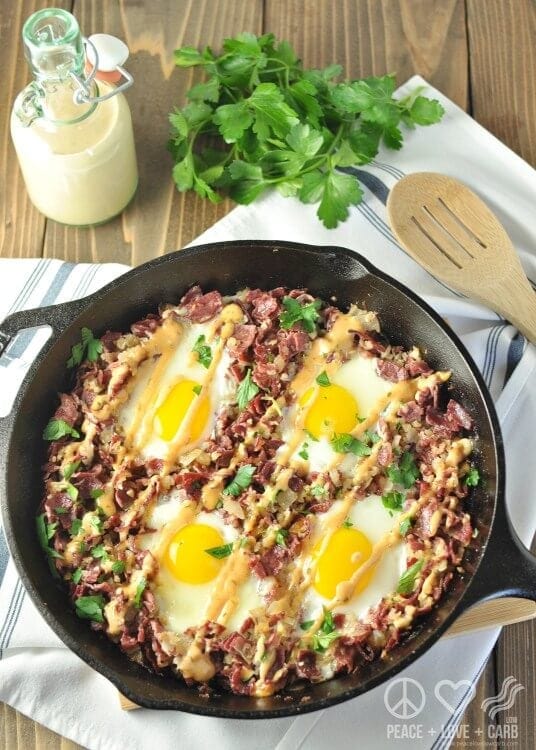 Corned Beef Hash Breakfast Skillet - Paleo, Low Carb
Sausage, Sharp White Cheddar and Heirloom Tomato Frittata - Low Carb, Gluten Free
Supreme Pizza Casserole - Low Carb, Gluten free
Paleo Beef and Broccoli Stir Fry - Low Carb, Gluten Free