25 delicious Low Carb Egg Roll in a Bowl Crack Slaw recipes! Easy, fresh, and craveable.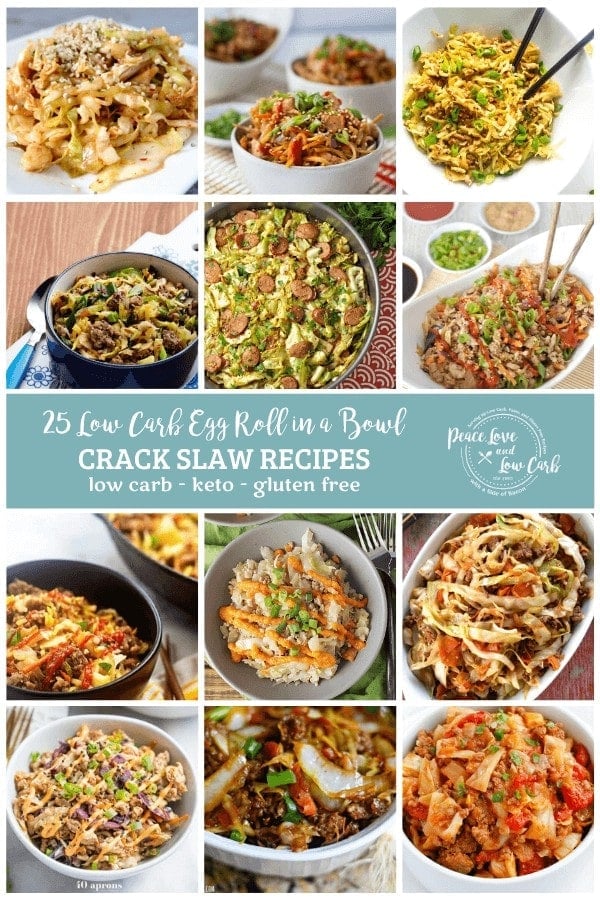 Egg Roll in a bowl recipes, or crack slaw recipes as they are affectionately named for their viral nature, have become crazy popular in the low carb, keto world. They are easy to make, usually contain inexpensive ingredients and taste delicious! Any low carb recipe that meets all three of those criteria is a huge WIN!
My favorite thing about keto egg roll in a bowl recipes is that they are always a family friendly meal option. When we make it, there are never any leftovers. Kid and husband approved.
Looking for more easy low carb meals? Check out some of these other keto recipe posts: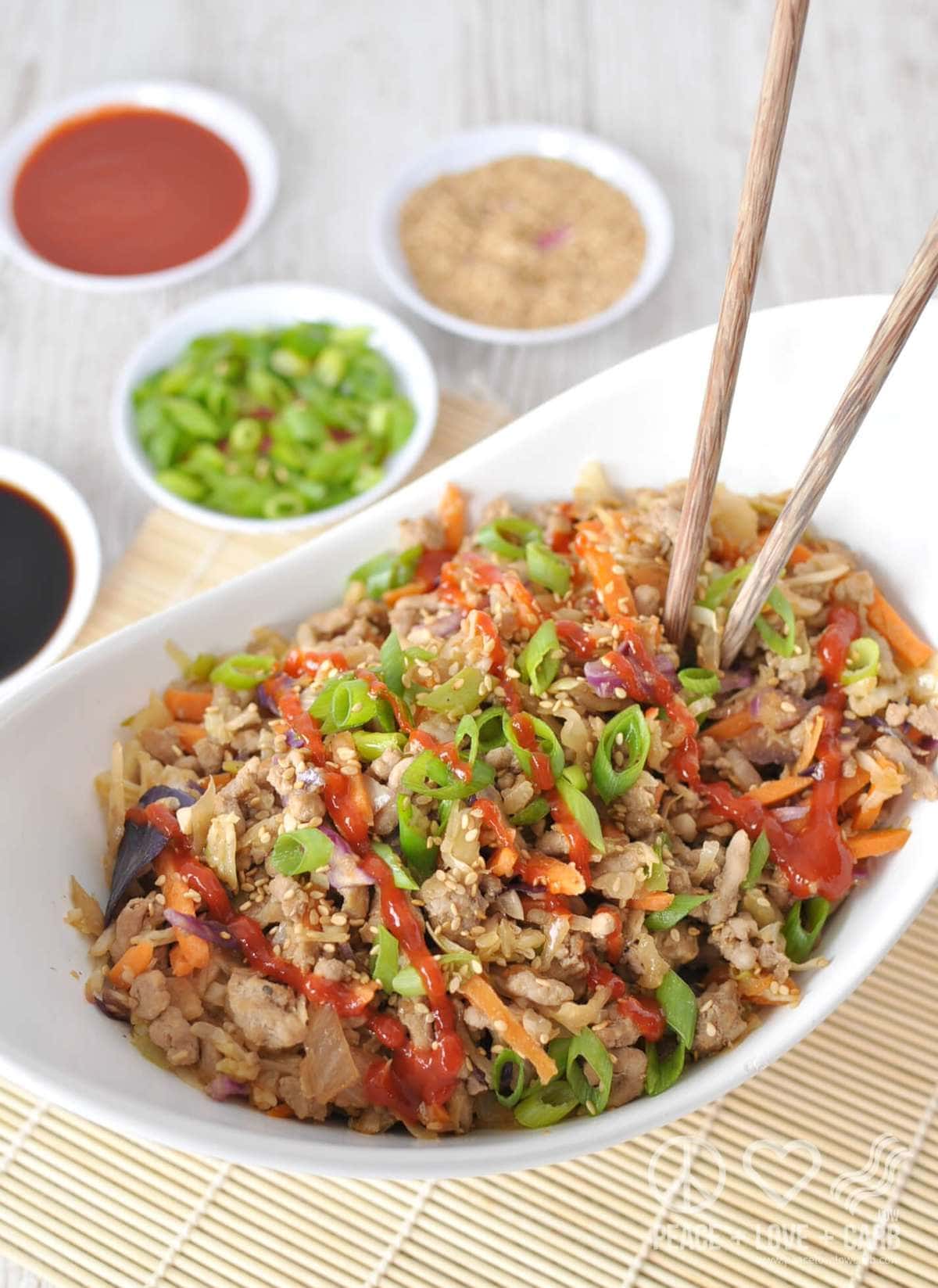 Pork Egg Roll in a Bowl | Peace Love and Low Carb
Vegan Keto Crack Slaw | Meat Free Keto
Asian Cabbage Stir Fry | Diet Doctor
Asian Ground Beef, Mushroom and Broccoli Slaw Lettuce Cups | Nom Nom Paleo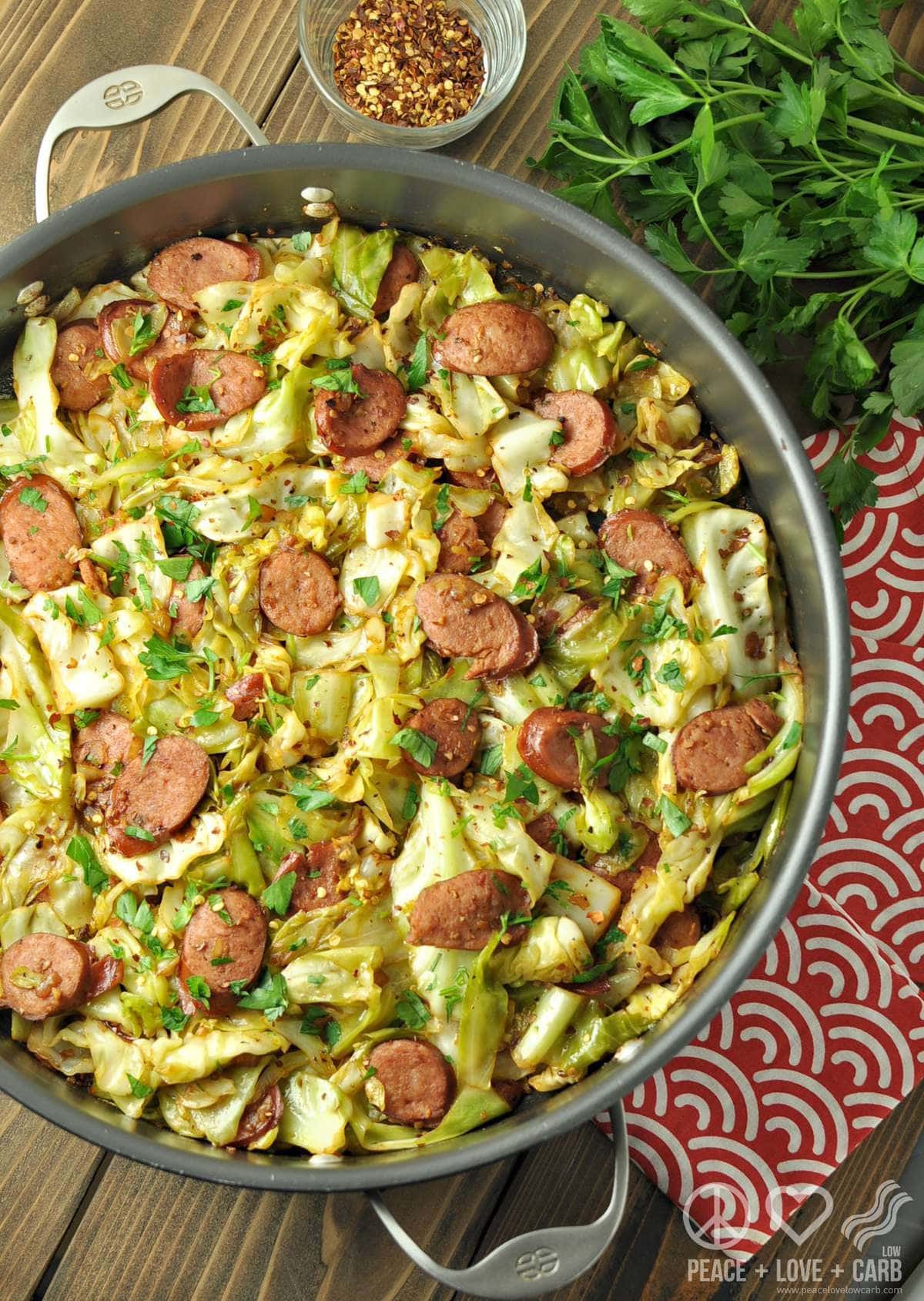 Fried Cabbage with Kielbasa | Peace Love and Low Carb
Egg Roll Skillet | Mrs Happy Homemaker
Sausage Egg Roll in a Bowl | Buns In My Oven
Spicy Chorizo Crack Slaw | Ketogenic Women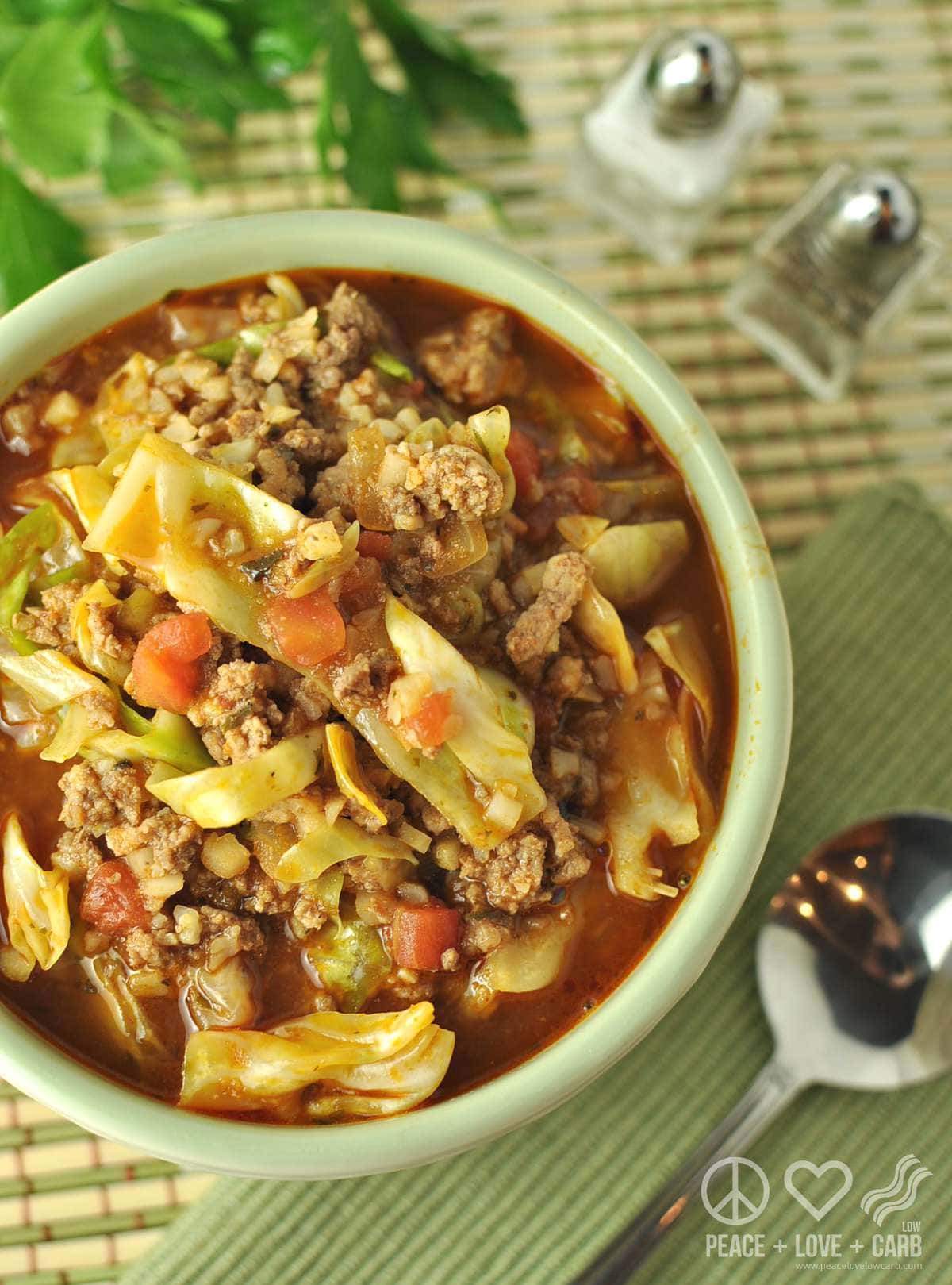 Paleo Cabbage Roll Soup | Peace Love and Low Carb
Amish One-Pan Ground Beef and Cabbage Skillet | Smile Sandwich
Italian Cabbage Stir-Fry | Diet Doctor
Hot Sriracha Slaw | Baking Outside the Box
5 Minute Bacon Broccoli Crack Slaw | Ketogenic Women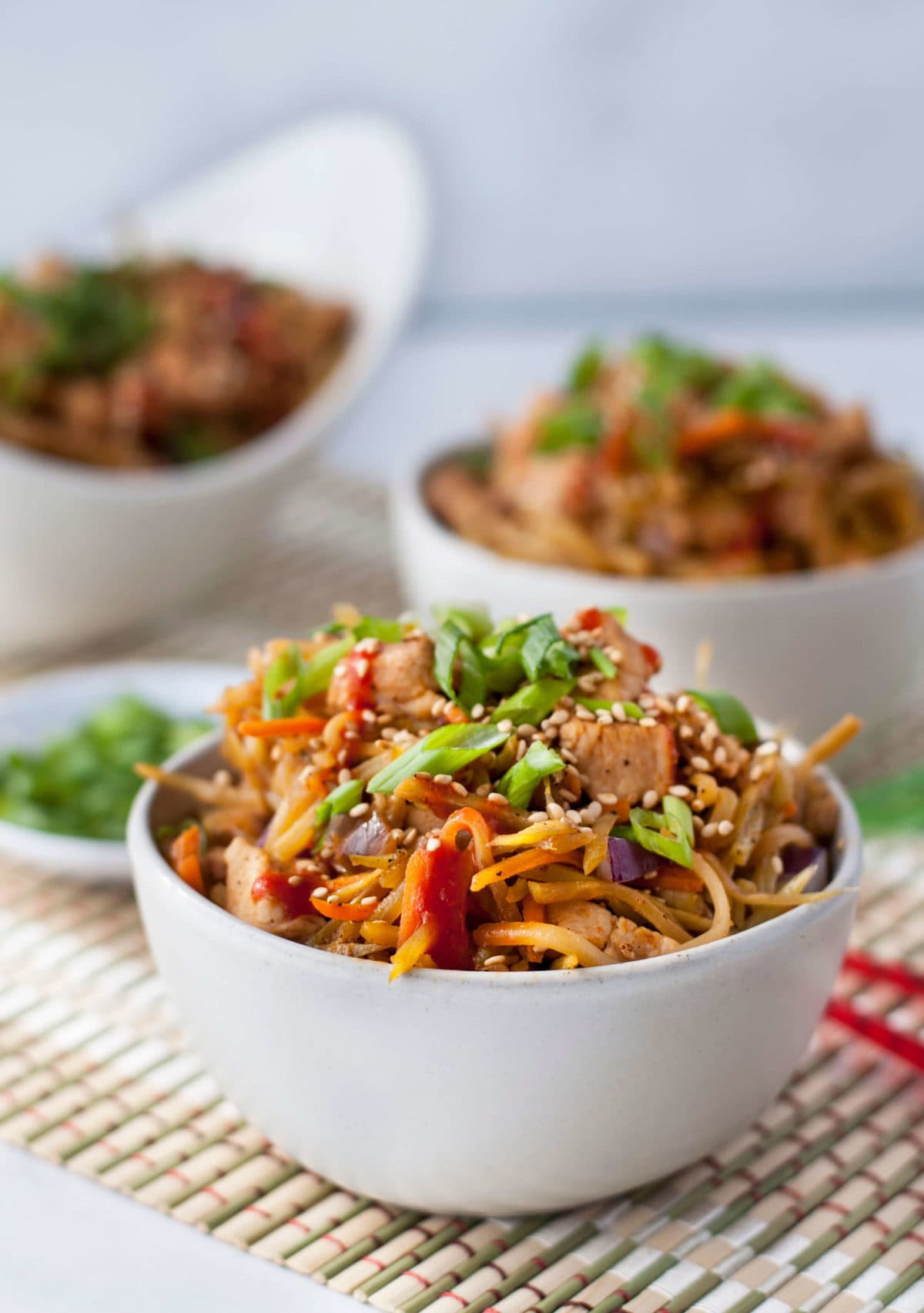 Sesame Chicken Egg Roll in a Bowl | Peace Love and Low Carb
Whole30 Egg Roll in a Bowl with Creamy Chili Sauce | 40 Aprons
Keto Egg Roll in a Bowl | Ketogasm
Egg Roll Stir-Fry | South in Your Mouth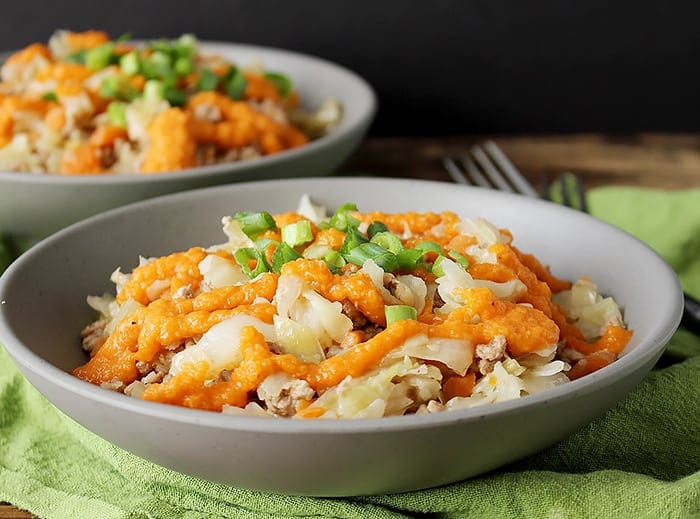 Paleo Egg Roll in a Bowl | Jay's Baking Me Crazy
Shrimp Egg Roll in a Bowl | Fit Momma 2 Five
Deconstructed Egg Roll | Wholehearted + Healthy