Keto Happy Hour – Low Carb Cocktail Recipes
 Keto Happy Hour – Low Carb Cocktail Recipes for all Occasions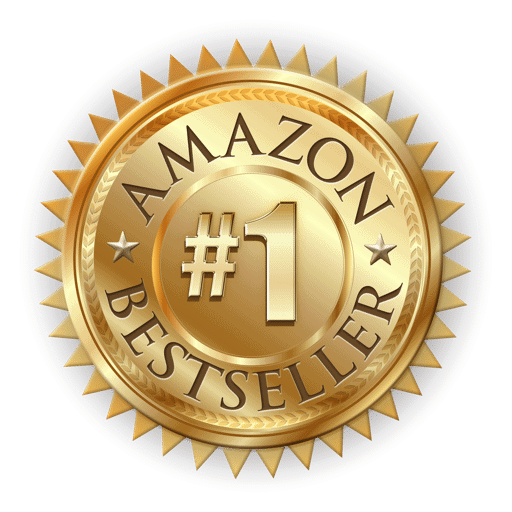 It hasn't even released yet and it is doing really well, hitting #1 in multiple categories on Amazon. #1 New Release in Cocktails and Mixed Drinks, Wine, and Top 100 Hot New Releases of all books currently on Amazon, among others. It is so exciting to see the buzz surrounding my newest book. I poured (get it? poured? ) my heart and soul into this book and I can't wait for you to see it. It is now available for pre-order at any of the sites below.




Keto Happy Hour – Low Carb Cocktail Recipes
Hey guys! Guess what! I have ANOTHER book coming out! As you make your way through the delicious low carb, keto recipes in the Craveable Keto Cookbook, you might need something to wash them down with.
I'd love any shares you'd be willing to throw my way. Help spread the word!! ????
Enter KETO HAPPY HOUR: 50 Low Carb Craft Cocktails to Quench Your Thirst.
So it's Friday night and you're feeling alright. You're ready to dance the night away with a cocktail in your hand. OR, if you are more like me, you want to have a cocktail at home with friends. But how do you know what to drink? I am about to break down the carbs in alcohol for you.
Check out my Complete Guide to Carbs in Alcohol.
You might be asking… Can you have alcohol on a low carb diet? Is alcohol keto? You might be saying to yourself "But wait? I can't! I'm low carb" You are NOT low carb. You are a person following a low carb lifestyle. Do not be defined by your dietary decisions. Doing so will lead to a life of restriction and feeling restricted often causes us to stray from our intended path.
IT IS available NOW. YOU CAN GRAB A COPY

 

HERE
I know that it can be tricky to navigate alcohol on a low carb diet, so I'm taking all the guess work out of it for you. I'll show you how to indulge, while still sticking to your healthy living, ketogenic lifestyle. Think you can no longer have those delicious Moscow Mules at happy hour with your friends, or that you have to skip those margaritas on Taco Tuesday? Think again! I'm putting your favorite drinks back on the menu, the low carb menu, that is.
Whether you are craving a cocktail after a long day of work, or looking to do some healthy entertaining, this book has you covered. From mixers, to drinks and even some pub grub. It's all in there! Mixing up cocktails should be fun and it shouldn't come at the cost of your health and weight loss goals. Keto Happy Hour bridges the gap between feeling deprived and feeling mighty fine.
 
With recipes like:
Strawberry Basil Lemon Drops

Dill Pickle Martinis
Moscow Mules
Bloody Marys
Scratch made Low Carb Bloody Mary Mix
Homemade Low Carb Kahlua and Low Carb Baileys
Low Carb Whiskey Sour
Cucumber Jalapeno Margaritas
And even…
Strawberry Margarita Gummy Worms
And Even Some Food Recipes Like:
Low Carb Fried Pickles
Keto Buffalo Chicken Jalapeno Poppers
Garlic Parmesan Wings
Bloody Mary Roasted Nuts
Red Wine Fudgesicles
and more…


ALSO… Don't miss your chance to snag this FREE EBOOK
Anyone who pre-orders a copy of Keto Happy Hour during this giveaway promotion, will also get a free copy of my 30 Minute Meals Ebook. Email your sales receipt to Kyndra@peaceloveandlowcarb.com to claim your free ebook.