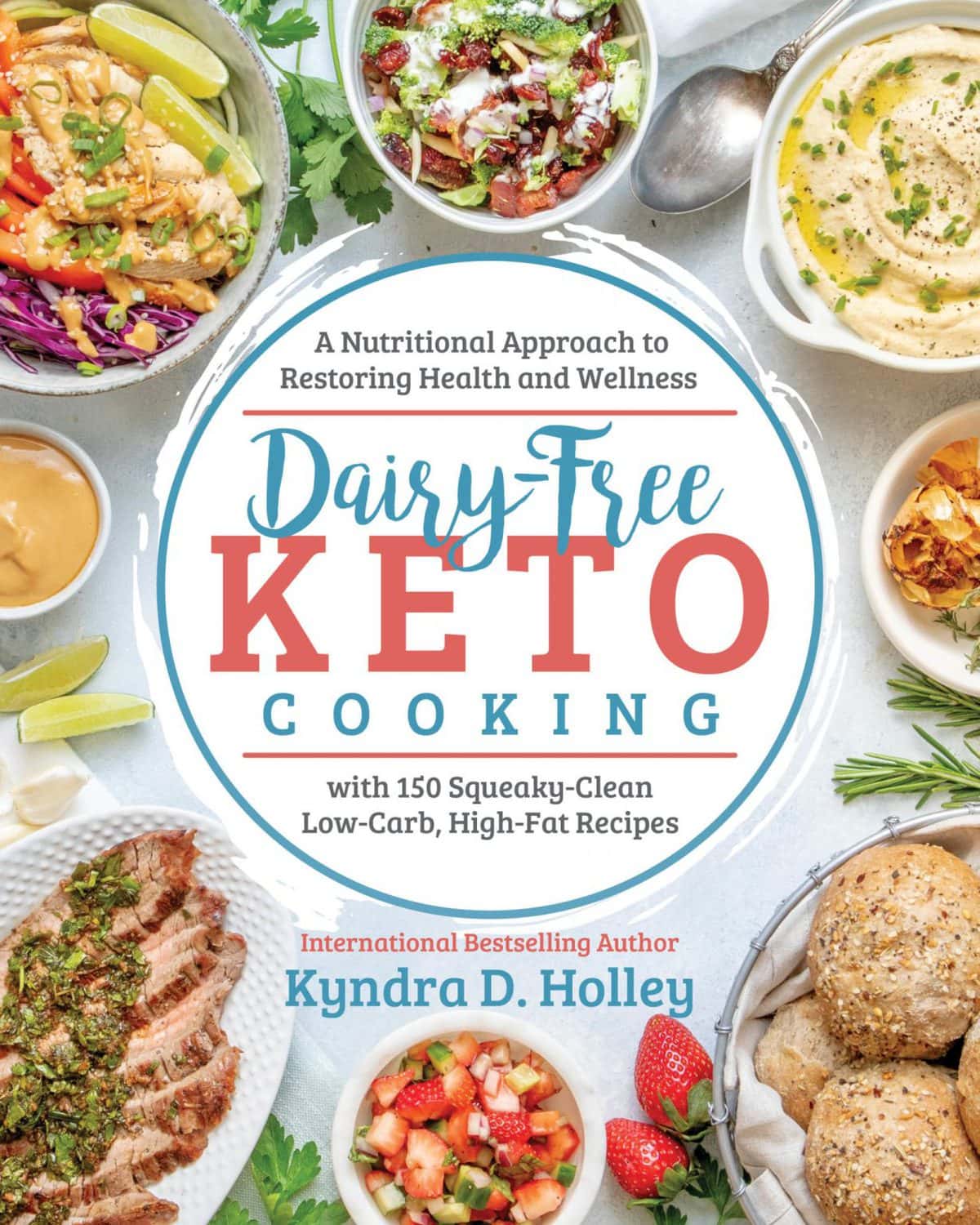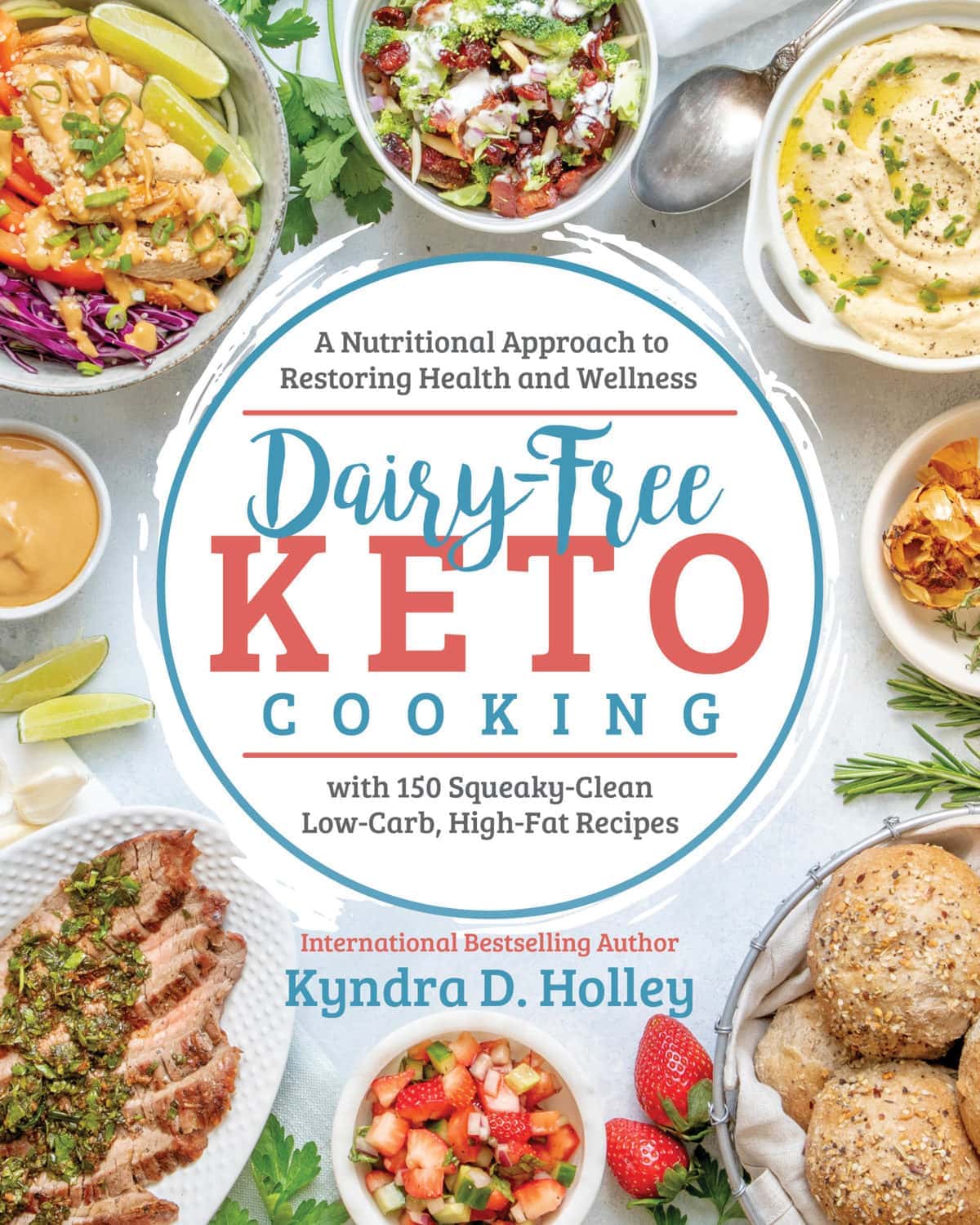 DAIRY FREE KETO COOKING is available for pre-order now!
I'm back again with another crave-worthy cookbook, but this time I'm showing you that transitioning to dairy-free keto is anything but boring. My new book, Dairy-Free Keto Cooking is packed with mouthwatering and flavorful recipes that will leave you feeling satisfied and feeling your best.
Using only approachable and accessible, nutrient dense, real food ingredients, I offer a dairy-free keto roadmap that does not require a search for unfamiliar specialty ingredients or that you have a gourmet kitchen. Each one of the recipes is rooted in simplicity and call for ingredients that can be found at your local grocery store. Best of all, I'm offering dairy-free substitutions that go far beyond the coconut.
In addition to tantalizing your palate with easy to create, tasty recipes, Dairy-Free Keto Cooking will teach you how to restore your health and wellness, while living a lifestyle that nourishes you in mind, body, and spirit. Whether your goal is to lose weight, heal your body from the inside out, or simply find your own personal version of food freedom, this book will help you along in your journey to finding your personal path to wellness.
Dairy-Free Keto Cooking features something for everyone. If you suffer from dairy intolerances or food allergies, this is the book for you. If you are someone who just loves easy to make, delicious food, then this book is for you. I've even included suggestions for adding or reintroducing dairy for all you cheese loving, quesophiles.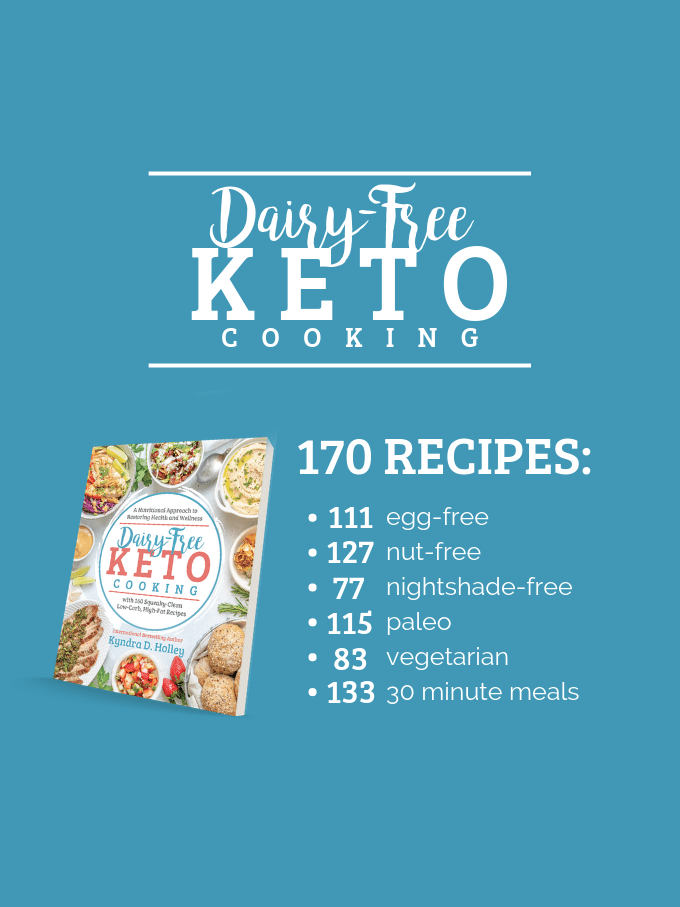 FREEBIES AND 15 WEEKS OF GIVEAWAYS
When you pre-order Dairy-Free Keto Cooking, you can enter to win each week with the Dairy-Free Keto Cooking GIVEAWAY EXTRAVAGANZA. I'm giving away 15 weeks worth of prizes and you can check them all out – HERE.
Plus, you get a free eBook with your pre-order. Simply email your purchase receipt (for the print version) to [email protected] and you'll get a copy of my eBook, Slow Cooker Soups and Stews.