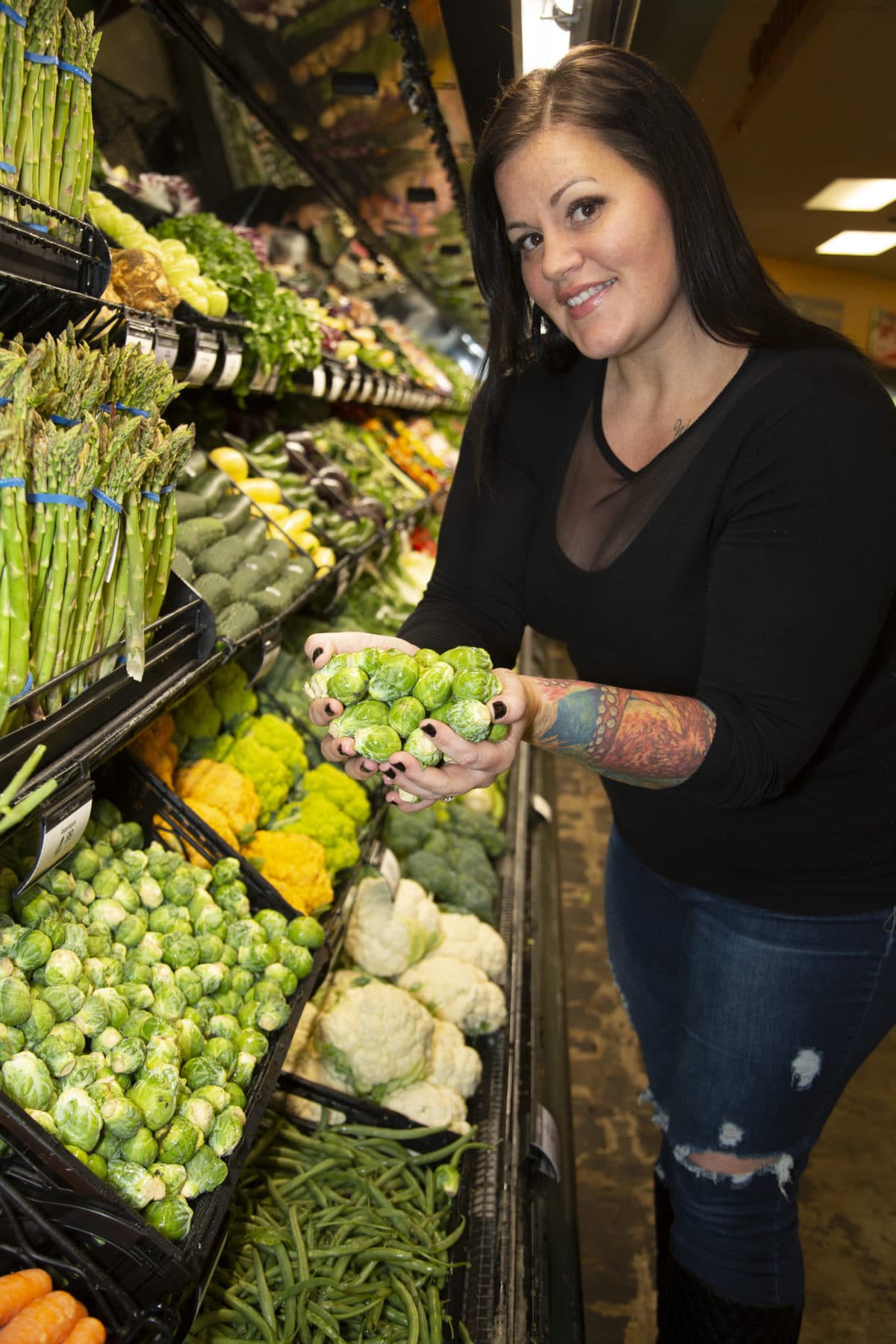 Hey there! I'm Kyndra. The face behind this blog and the author of multiple international best selling cookbooks, including: Dairy Free Keto Cooking, Craveable Keto, Keto Happy Hour, 30 Minute Ketogenic Cooking and The Primal Low Carb Kitchen Cookbook. Nice to (e)meet you!  I live just outside of Seattle, Wa. with my husband, our 5 crazy pups. I am a lover of all things low carb, keto, and gluten free. After 15 years in the restaurant industry, I am a foodie through and through. In fact, if you ever sat down to a meal with me, there is a good chance that at some point during the meal, you would hear me exclaim "God, I love food!" When I am not in the kitchen working on a new recipe, I can usually be found traveling the globe, throwing weights around in our gym, doing yoga, playing with our pups, hiking, or just kicking back and relaxing. My dream day is being surrounded by good friends and laughter.
I am a firm believer in the weight loss potential and health benefits of a real food low carb/keto way of life. I have used my many years in the restaurant industry and my passion for cooking to create an ever changing menu for myself, as well as for you. Many say that "Variety is the spice of life" I say variety is the key to staying on plan. Peace, love, and low carb – 3 ingredients that brought about powerful changes in my life.  It was hard to be at peace and to love myself when I was so overweight and unhealthy that I could barely stand the person staring back at me in the mirror. You see, this isn't my first rodeo when it comes to diet and exercise. In the past, I lost 50 pounds through a low carb way of eating. I maintained for about a year and then gained it all back plus some. The way I went about it was not healthy. I pretty much survived off bunless bacon cheeseburgers and salads topped with so much ranch dressing that there was no lettuce to be seen for miles. Despite this, the weight came off pretty effortlessly, and I never even exercised. This experience gave me a false sense of what living a healthy lifestyle actually meant. I equated health with weight, and felt I was being healthy simply because I was losing weight. I felt as though I had won the lottery because the pounds were just falling off. Mind you, I still had age on my side at this point. Throughout all the years I spent being unhappy and overweight, I tried every fad diet out there. I was always looking for a quick fix. I was enamored by celebrity fad diets, infomercials, magic pills, lotions, and potions.  I was willing to try everything except for good, old-fashioned, hard work. Then one day, almost out of nowhere, I just woke up. I started to see food differently. I realized what I had already known all along. I didn't put all this weight on overnight and I certainly wasn't going to lose it all overnight either. It was going to take a lot of hard work, determination and willpower to make it happen and I finally felt ready.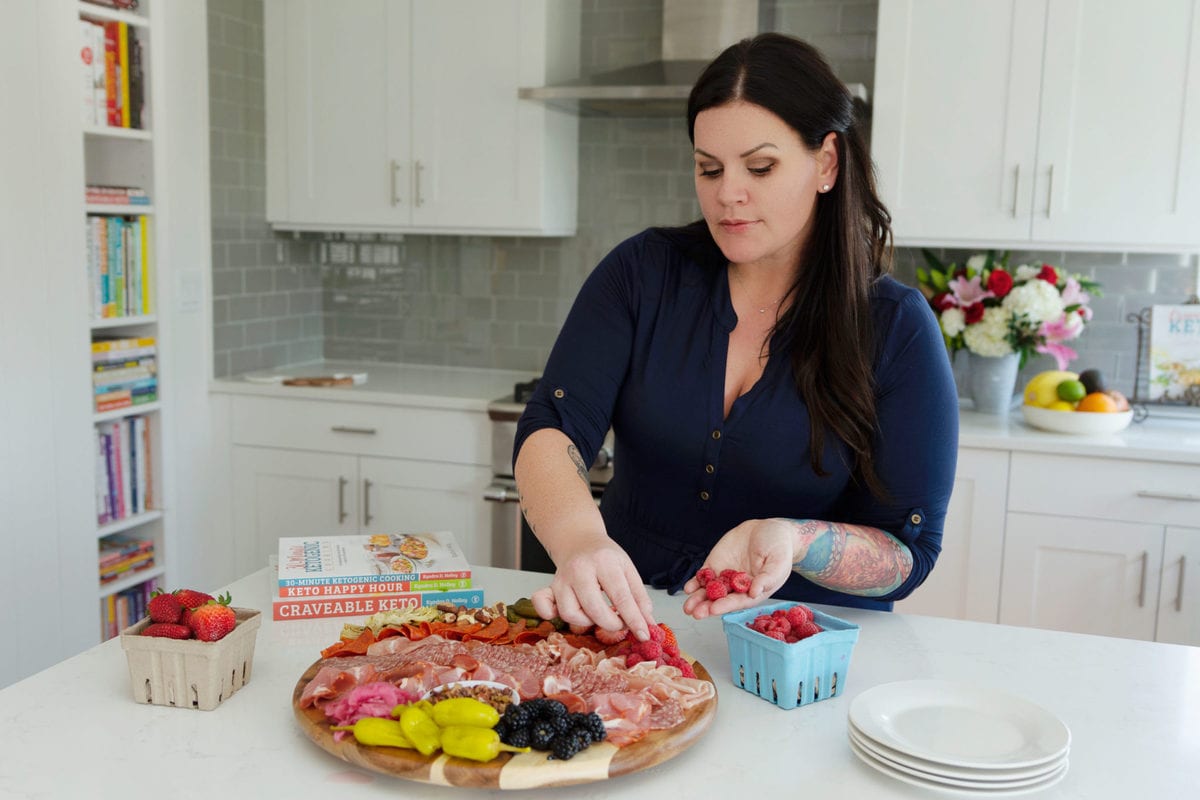 I'd been working in restaurants for more years than I like to account for. I love food. I love eating food. I love photographing food. I even love just being around food. You would probably hate grocery shopping with me. I did not, however, like serving food to the general public. Hungry strangers can be mean. There is no peace and love when it comes to "Hangry" people.  Even though I never worked in the kitchen in any of the restaurants I worked in, I spent a lot of time there because I loved watching the whole process unfold. By working in a handful of fine dining establishments, I was exposed to ingredients and cooking techniques that I never knew existed. I grew up in a very "meat and potatoes, salt and pepper" home. Not only was I exposed to all of these new ingredients, but I was also tasting them for the first time. It was love at first bite. My palate grew to be more sophisticated over time. I was able to go out for a nice meal, analyze the flavor profiles and identify the ingredients. I began cooking at home a lot more. Each time I created something new, and it was a hit, it just fueled my passion until I felt fully ignited. This is where my passion was truly born. Food was no longer a torture device. It was no longer this thing that weighed so heavily on me. Literally and figuratively. I decided right then and there that I was going to change my life once and for all and that it wasn't going to come at the sacrifice of foods that I loved. I set out on a mission to recreate all my favorite carb-laden, comfort foods into low carb versions. I started with mac and cheese, pizza, chips… and it just spread like wildfire from there. I started taking pictures of  these cooking adventures and thus the birth of my blog in July 2011. From there I started gaining followers, while losing pounds and inches. I knew then that I was on to something.  Cooking became my catharsis; something that freed me from the negativity I felt a majority of the time. The kitchen transformed into my happy place. No need to sit on a couch in a therapist's office when I have my kitchen. My kitchen is my canvas and fresh ingredients are my muse. I love every step of recipe production, from grocery shopping, prep work, cooking, staging, photography, to clean-up. (No, I won't come clean your kitchen.) But if you ask nicely and bring me some bacon, I may just cook you dinner. I can't explain the feeling of dreaming up a new recipe in my head, bringing it to life, only to find out that it is even better than I had imagined. Picture me standing with a giant caption bubble next to my head with a bunch of fresh ingredients shaped like puzzle pieces swirling around in it. Now picture another caption bubble full of bacon. Now see my eyes dart from side to side like a dog being teased with a treat. That pretty much sums up my thought process. Watching someone eat something I created is pure joy. If I were to eat bacon while watching someone eat something that I made, I just might explode. Every day I learn something new about food and something new about my own body. This has been an ever-evolving process for me. I look at some of my earlier recipes, and I realize how much my own personal diet has changed since  I set out on this journey. I've cleaned up my diet considerably, and I see my recipes branching out into new, exciting directions. There is no right or wrong. I am not a nutritionist or a dietician. I am not now, nor will I ever, tell you what you should or should not eat. I am not the food police. I am just a girl with a passion for cooking, and an obsession with bacon. I know what works for me. Hopefully, you know what works for you. My take on food is a lot like my take on religion; if you believe in it and it makes you a better person, then by all means proceed with what works for you. Food can be a very private and personal thing. No one has any say about what you put into your body but you. That being said, I believe this site has something for just about everyone. You will find a ton of delicious and creative low carb, paleo and gluten-free recipes.  I hope you find something on my site that helps you along in your own personal journey.
I am a continual work in progress.  The day I am done, is the day I stop growing as a person. You can read more bout my weight loss journey – here.
Peace and Love,

For more information on working with me, see my
MEDIA KIT
You can fill out the contact form below or you can email me directly at
admin@peaceloveandlowcarb.com
Current Website and Social Stats:
PLLC Monthly Pageviews  – 3 Million
PLLC Monthly Unique Visitors – 1.4 Million
Find me sharing recipes, articles, and more
on my media page
Check out all of my cookbooks – HERE
Contact – Let's chat!