So it's Friday night and you're feeling alright. But what should you drink? This handy cheat sheet will tell you all about the carbs in alcohol.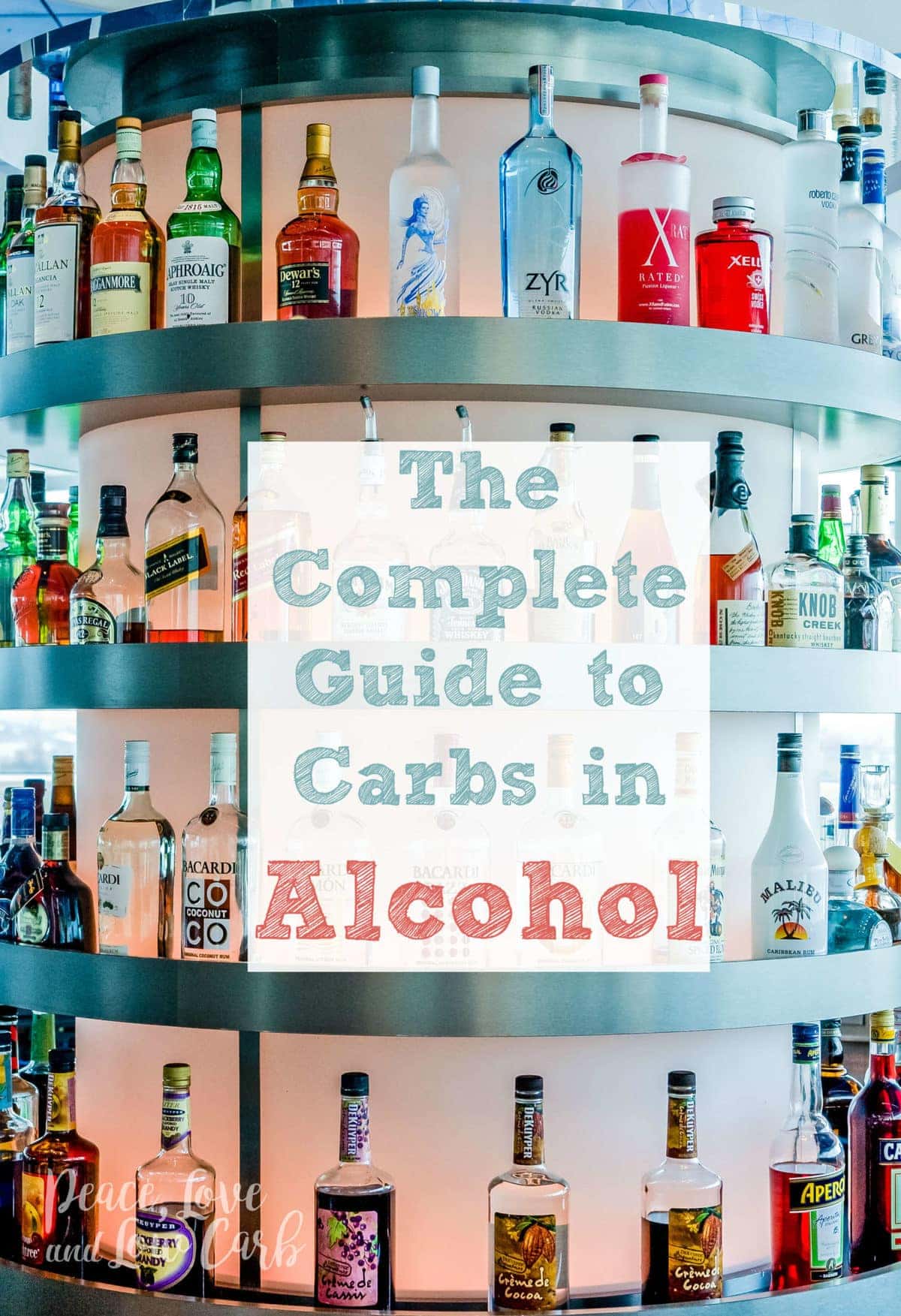 The Complete Guide to Carbs in Alcohol
So it's Friday night and you're feeling alright. You're ready to dance the night away with a cocktail in your hand. OR, if you are more like me, you want to have a cocktail at home with friends. But how do you know what to drink? I am about to break down the carbs in alcohol for you.
You might be asking... Can you have alcohol on a low carb diet? Is alcohol keto? You might be saying to yourself "But wait? I can't! I'm low carb" You are NOT low carb. You are a person following a low carb lifestyle. Do not be defined by your dietary decisions. Doing so will lead to a life of restriction and feeling restricted often causes us to stray from our intended path.
If you want a drink, have a drink, but just be smart about it. Don't go overboard and be sure to always make the best choices possible. If you put the same conscious effort into your drink choices as you do your food choices, you can enjoy that evening cocktail without derailing your weight loss, health and fitness goals.
Alcohol on a low carb ketogenic lifestyle can seem like a real no-go. I've read countless articles on the subject and there are strong cases made on both sides. Ultimately it boils down to a matter of personal preference. It it works for you, great. If it doesn't work for you, also great.
But my goal all throughout this book is to give you as many tools and resources as possible to help you achieve your health and weight loss goals. Sometimes figuring out exactly what works for your body is a matter of trial and error more than it is a matter of science. There is no one size fits all approach to life and there is no one size fits all approach to low carb.
As you go over this guide, please note that nutritional information can vary by brand. However, these are great general guidelines to follow.
You will also notice that not everything listed should not be considered low carb, but I wanted to give you a thorough guide in order to help you make the most informed decisions possible.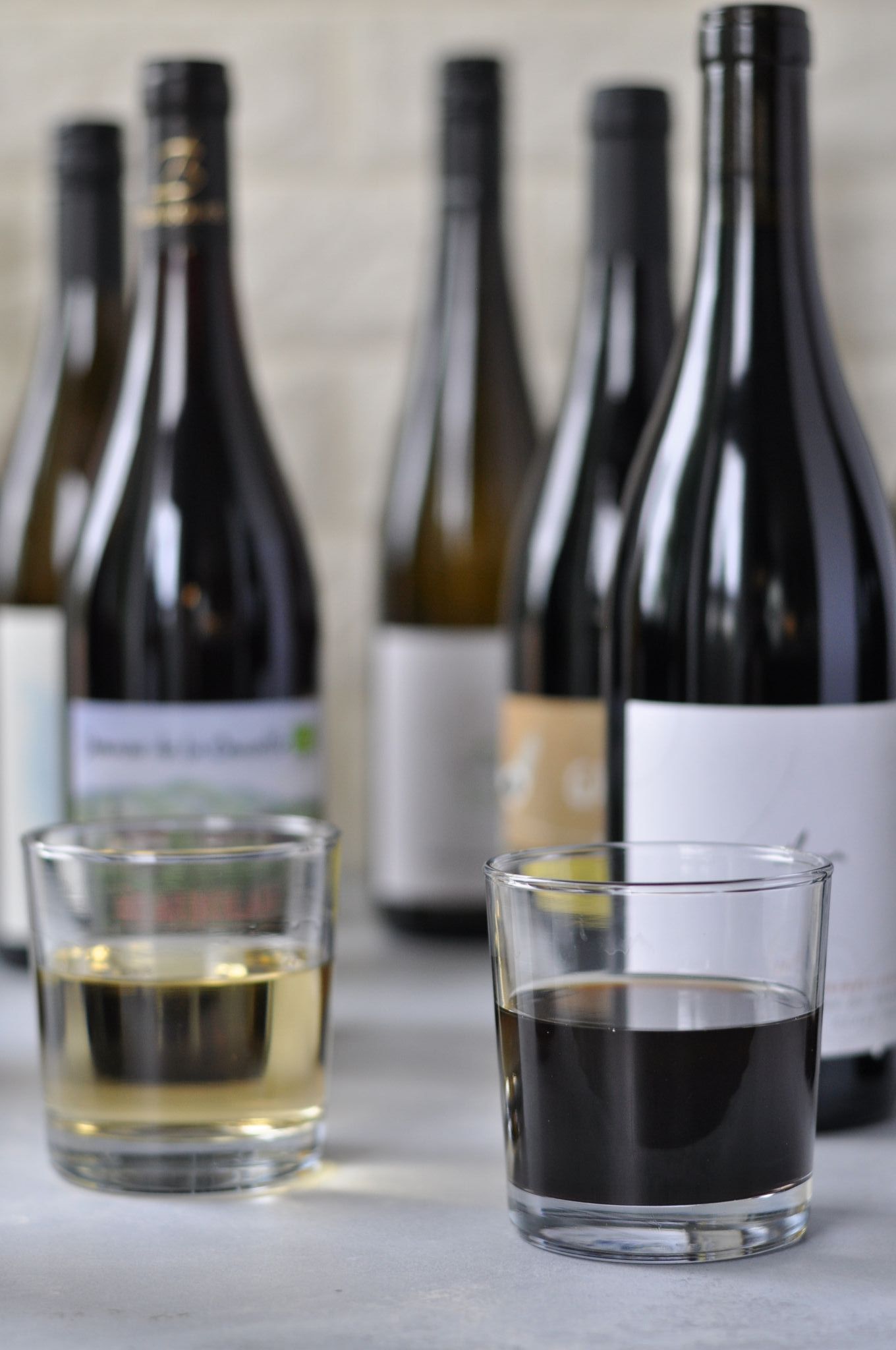 Frequently Asked Questions
Is wine keto?
Wine is a great low carb alcohol option. Below is a breakdown of the carb counts per glass for popular red and white wines. Wine is also a great option when dining out. It ensures that you know exactly what you are getting and that you aren't accidentally getting a high carb mixer or the wrong type of liquor. Interested in keto-friendly, hangover-free wines? Check out Dry Farm Wines
Can you drink beer on the keto diet?
There are hundreds, if not thousands of different beers on the market. It's all about deciding if adding the occasional beer to your keto template works for you. Below is a list of some of the lowest carb beers out there.
What liquor is lowest in carbs?
You might be surprised to find out that there are actually a lot of zero carb alcohol options. Below you will find a breakdown of the carbs in different liquors per 1.5 fluid ozs.
Carbs in red wine
(Carbohydrate counts based on a 5 fluid ounce pour)
Pinot Noir - 3.5 grams
Merlot - 3.7 grams
Cabernet - 3.8 grams
Syrah - 3.8 grams
Zinfandel - 3.8 grams
Carbs in white wine
(Carbohydrate counts based on a 5 fluid ounce pour)
Sparkling White - 1.5 grams
Brut Champagne - 2.5 grams
Sauvignon Blanc - 2.8 grams
Pinot Grigio - 3.0 grams
Chardonnay - 3.1 grams
Carbs in sweet wine wine
(Carbohydrate counts based on a 5 fluid ounce pour)
White Zinfandel - 5.0 grams
Reisling - 5.7 grams
Moscato - 8.0 grams
Late Harvest Riesling - 12 to 18 grams
Port Wines and Sherries - 13+ grams (for a 3 fluid ounce pour)
Sangria - 10+ grams (for a 3 fluid ounce pour) For a low carb version, check out my Kombucha Sangria Recipe
Wine Coolers - 20 to 50 grams (for a 12 fluid ounce bottle)
Carbs in Beer
Here is a list of some of the lowest carb beers on the market. most of these are easy to find at your local grocery store. Please note that none of these beers are gluten free. If you are living a strict gluten free lifestyle, I would steer clear. Check out brands like Omission that are crafted to remove gluten. If you have a higher carb allowance or are at a maintenance weight, cider can be a good option as well.
(Carbohydrate counts based on a 12 fluid ounce bottle)
Bud Select 55 - 1.9 grams
Miller 64 - 2.4 grams
Michelob Ultra - 2.6 grams
Bud Select - 3.1 grams
Miller Lite - 3.2 grams
Michelob Ultra Amber - 3.7 grams
Coors Light - 5.0 grams
Bud Light - 6.6 grams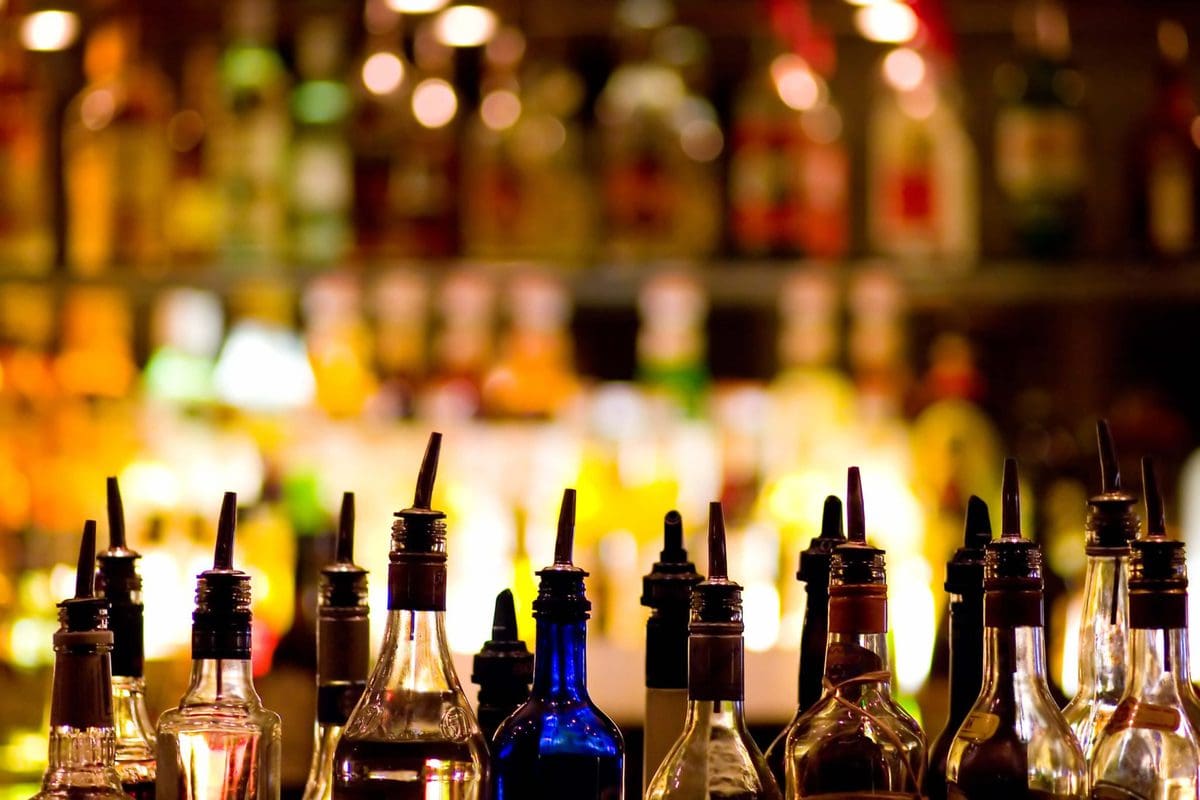 Carbs in Liquor
Not all liquors are gluten free. Refer to each brand specifically to obtain product specific information.
(Carbohydrate counts based on a 1.5 fluid ounces of unflavored spirits)
Vodka - 0 grams
Gin - 0 grams
Rum - 0 grams
Dark Rum - 0 grams
Spiced Rum - 0.5 grams
Tequila - 0 grams
Whiskey / Bourbon - 0 to 0.3 grams (varies by brand)
Brandy - 0 to 3 grams (varies by brand)
Low Carb Cocktail Recipes
Carbs in Spiked Seltzer
Truly Spiked and Sparkling - 2 grams
White Claw - 4 grams
Spiked Seltzer - 5 grams
Keto Friendly Mixers
Plain sparkling water
Naturally flavored sparkling water
Zevia colas and naturally flavors sodas
Unsweetened cranberry juice
Sugar-free bitters
Kombucha
Flavored stevia drops
Mixers to Avoid
The complete list of mixers to avoid would be a really long list. Here are some of the main ones to watch for, especially when you are out for a night on the town.
Simple syrup
Triple Sec
Grenadine
Sweet and sour
Margarita mix
Daiquiri Mix
Pina colada mix
Sugar sodas
Drink Garnishes or Flavor Enhancers
Fresh fruit slices
Fresh herbs
Fruit extracts
Confectioners sweetener
Tips and Tricks
Drink in moderation. Overconsumption of alcohol often leads to poor food choices.
Don't be afraid to ask questions. Talk to your server. Talk to the bartender. Research anything you are unsure of. Not to sound cliche, but the only stupid questions are the ones that go unasked.
Be in control of your environment. If going out for drinks leads to poor food and drink choices, plan to only indulge on nights spent at home.
Be sure to drink a lot of water while drinking alcohol. Alcohol is dehydrating, which can lead to hang overs the next day.
Don't be afraid to say NO! I can't stress this one enough. It can be really easy to cave to peer pressure if the people around you are less than supportive of your lifestyle. Don't be afraid to simply say no and move on.