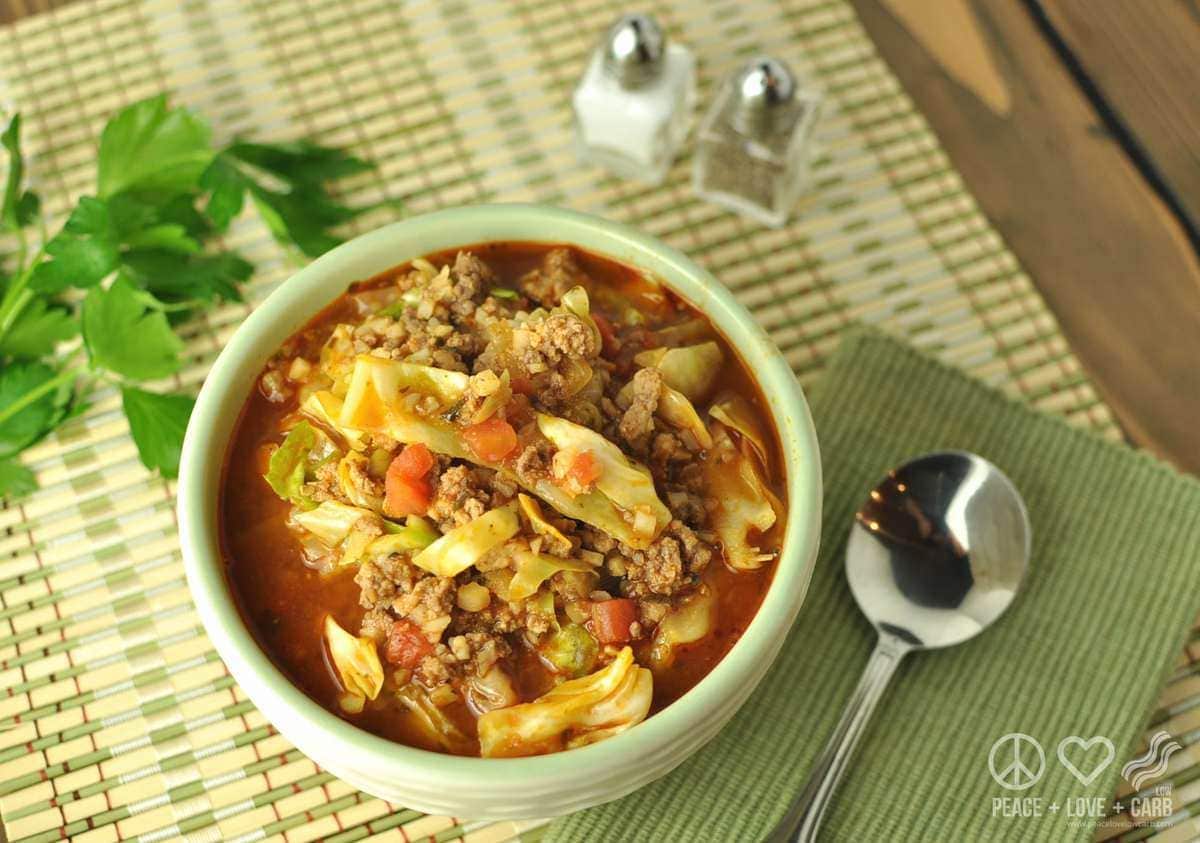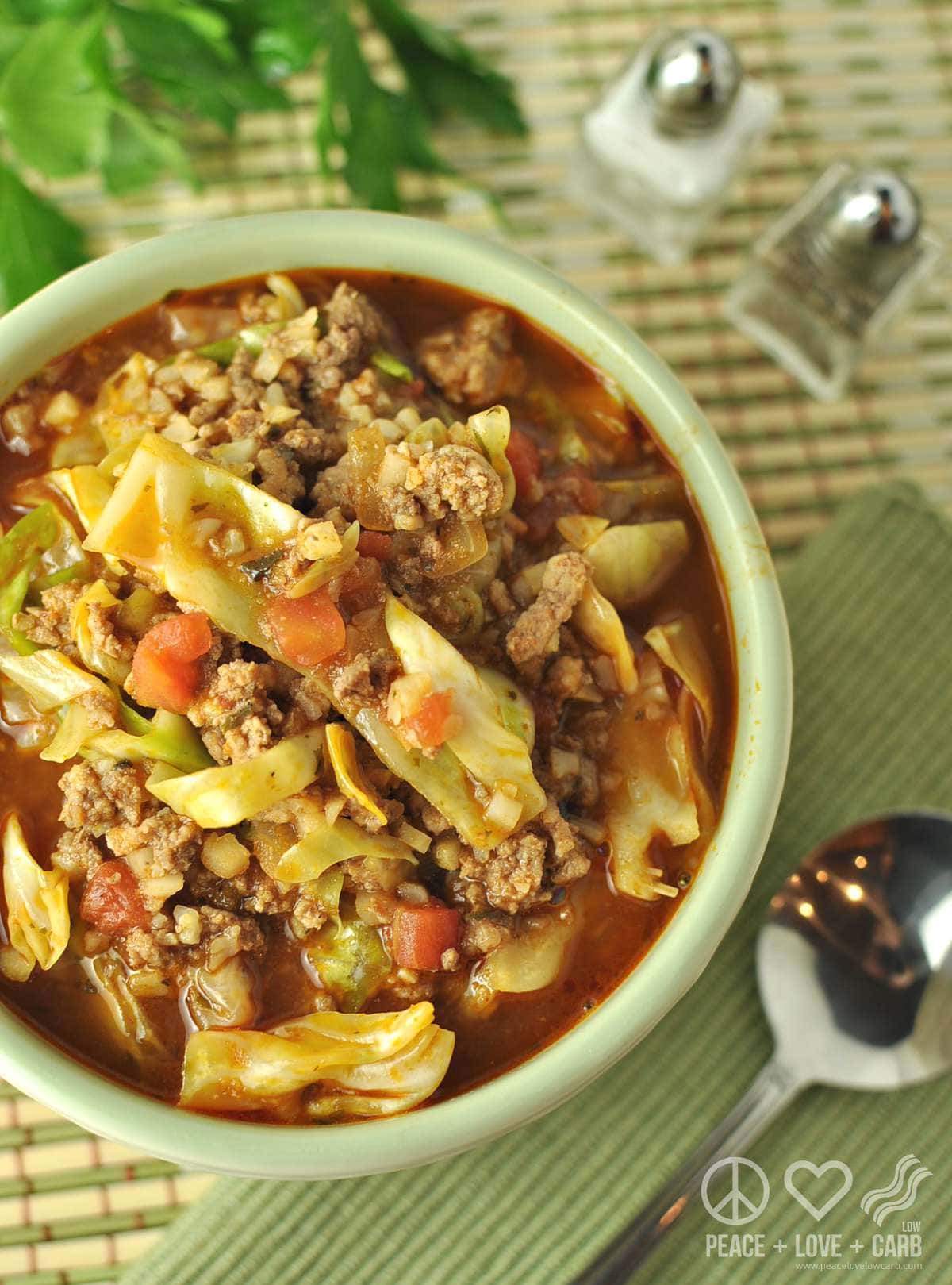 Cabbage, cabbage, cabbage. I cannot hear the word cabbage without thinking of the cabbage patch dolls that I had as a child. Eleanor and Sybil were beautiful with their puffy nylon faces and braidable yarn hair. They used to spend their time playing with my glow worm and my G.I. Joes. That is, when my G.I Joes weren't busy playing with my transformers and barbies. Oh to be a kid in the early 80's. At any rate, you probably did not come here to hear about my childhood toys. If you have a copy of my cookbook – The Primal Low Carb Kitchen, then you have probably tried my Deconstructed Cabbage Roll Recipe. Well, this soup is a brothy and comforting version of that same recipe. It came about several months back when I went to make my cabbage roll recipe but also had extra stock to use up. Turning it into a soup was just a no brainer. If has become a winter favorite in our home. I hope the same is true for your home. Enjoy!
Have you checked out my low carb and gluten free weekly meal plans yet? If not, you definitely should!!
Check out some of my other favorite low carb cabbage recipes:
My new book is NOW AVAILABLE! Order
HERE
Print
Paleo Deconstructed Cabbage Roll Soup – Low Carb, Gluten Free | Peace Love and Low Carb
---
Yield:

16 cups
Ingredients
2 tbsp butter or ghee (get it here)
2 tbsp olive oil
1 cup onion, diced
4 cloves garlic, minced
1 1/2 lb ground beef
1/2 lb ground pork
6 cups beef stock (get it here)
3 tsp dried oregano
2 tsp sea salt
2 tsp smoked paprika
2 tsp garlic powder
2 tsp onion powder
1 tsp black pepper
1/2 tsp dried thyme
2 14.5 oz cans diced tomatoes, drained
6 oz can tomato paste
2 tbsp fresh parsley, chopped
1 large head cabbage, halved and sliced
3 cups riced cauliflower
---
Instructions
In a large stock pot or dutch oven over medium heat, heat the butter and olive oil. Add the onion and garlic. Cook until the onion is translucent and garlic is fragrant.
Add the ground beef and ground pork to the pan. Cook until browned and drain any excess grease. Add the beef broth, oregano, sea salt, paprika, garlic powder, onion powder, black pepper, thyme, tomatoes, tomato paste, parsley, cabbage and riced cauliflower. Bring to a boil and then reduce heat to low and simmer for 30 – 45 minutes.
Notes
Serving Size – 1 Cup Calories – 265 | Fat – 15g | Protein – 19g | Total Carbs – 11.5g | Fiber – 4g | Net Carbs – 6.5g