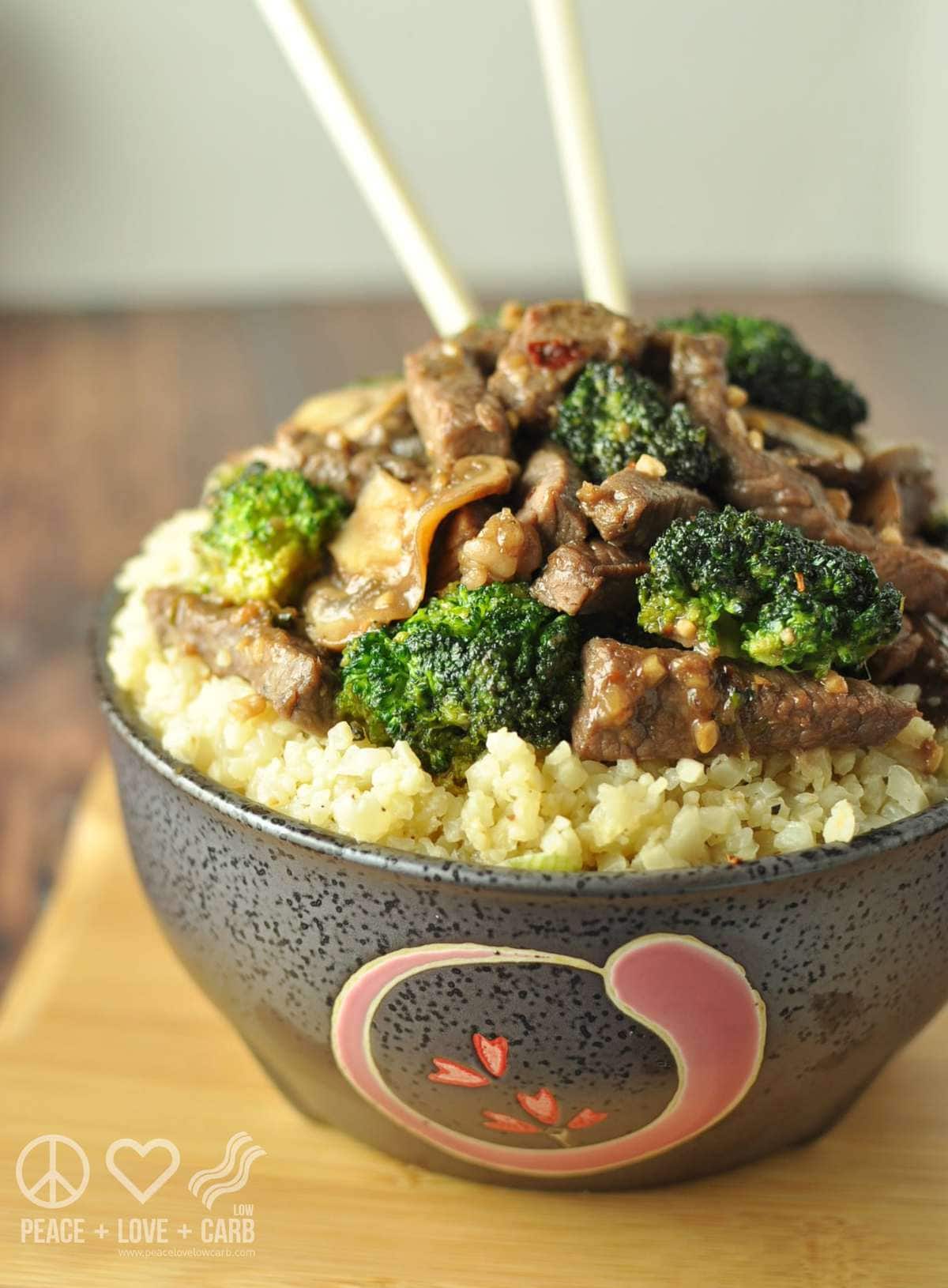 Skip the Chinese take-out and opt for this healthier, low carb version of an Asian inspired classic. Keto Beef and Broccoli Stir Fry.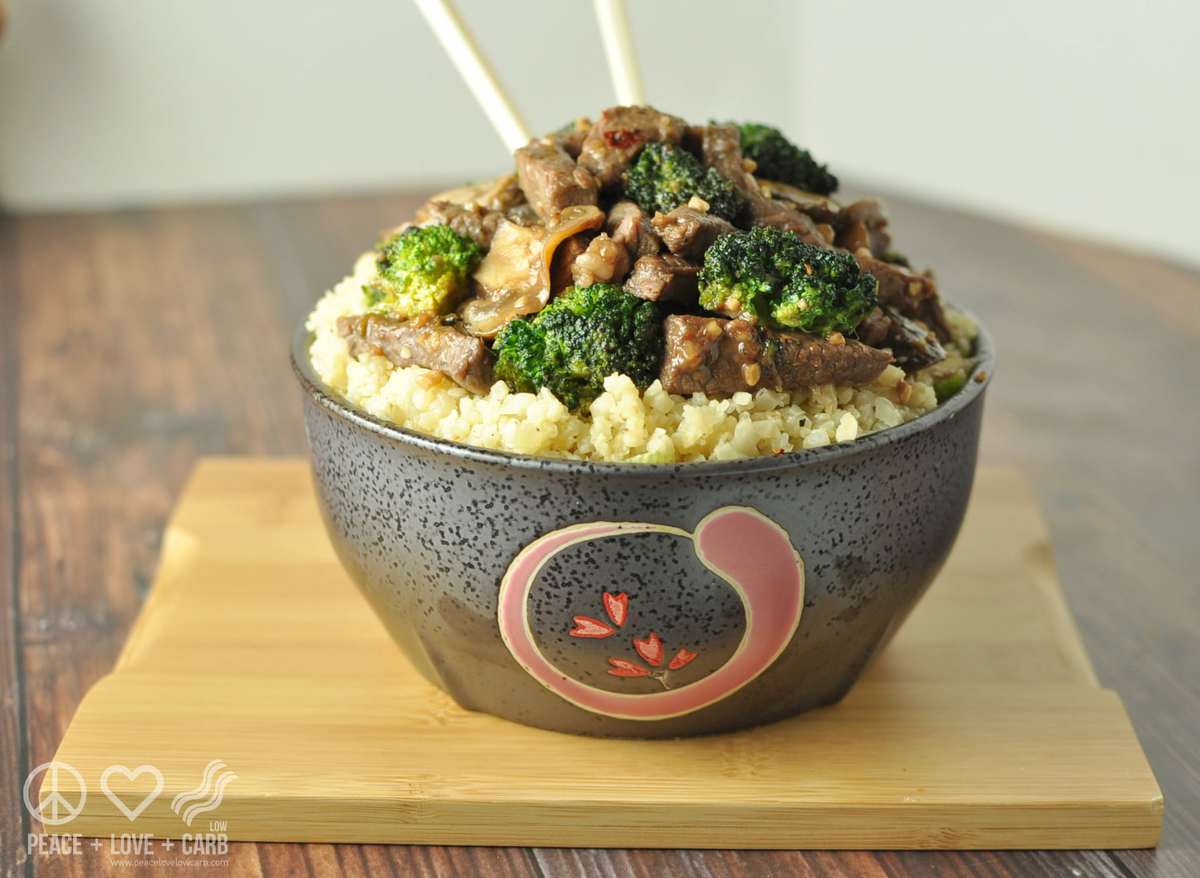 Beef and Broccoli Stir Fry is a favorite of many but is not typically a low carb dish as it would normally be served. Well, this recipes changes all of that. Now you can have your low carb and Keto Beef and Broccoli Stir-Fry and eat it too!
Serving Suggestions
I served this on top of my Buttery Cauliflower Rice Pilaf Recipe but it is also delicious with this Fried "Rice" recipe. Just leave out the chinese sausage on the rice and you are good to go. Contrary to how they sound, the oyster sauce does not taste like oysters and the fish sauce does not taste fishy. They are both amazing sauces that add a ton of flavor. You should have no problem finding them in your local grocer. Just check the asian foods or ethnic aisle.
Other low carb recipes you might enjoy
Print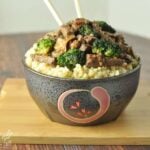 Keto Beef and Broccoli Stir Fry
---
1 ½

pounds thin cut beef round steak, sliced into thin strips

¼ cup

oyster sauce (I use this brand)

3 tablespoons

fish sauce (I use this brand)

¼ cup

beef stock

1 tablespoon

toasted sesame oil (I use this brand)

1 teaspoon

grated fresh ginger

¼ teaspoon

crushed red pepper flakes

4

cloves garlic, minced

6 ounces

cremini mushrooms, thinly sliced

1

pound fresh broccoli florets

3 tablespoons

olive oil
---
Slice the steak into thin strips, about ¼ inch thick.
In a large mixing bowl, combine the oyster sauce, fish sauce, beef stock, sesame oil, ginger, red pepper flakes, and garlic.
Add the steak to the bowl and mix until all pieces are coated. Set aside. Let the steak marinate for an hour, up to 24 hours.
While the meat is marinating, clean and trim the broccoli and slice the mushrooms.
Heat a wok or a large high-sided skillet over high heat. Add the olive oil to the pan.
Once the pan is very hot, add the broccoli, coating it in the oil and stir frying for 2 to 3 minutes.
Remove the beef from the marinade and add to the hot pan. Stir fry 2 to 3 minutes.
Pour the sauce in the pan and add the mushrooms.
Continue stir frying over high heat until the meat is cooked through and the sauce has reduced and thickened. This will happen naturally with high heat and continuous stirring.
If you lose too much of your sauce in the process, add a little extra beef stock to the pan.
Notes
Per Serving - Calories - 456 Fat - 27g Protein - 44g Total Carbs - 11 g Fiber - 4.25g Net Carbs - 6.75g
Nutrition
Calories:

456

Fat:

27g

Carbohydrates:

11g

Fiber:

4.25g

Protein:

44g