Just because the holidays are approaching, it doesn't mean you have to fall face first off the wagon and into a carb overload. With these Low Carb Keto Thanksgiving Recipes you can still enjoy all of your favorite holiday dishes in healthier lower carb versions.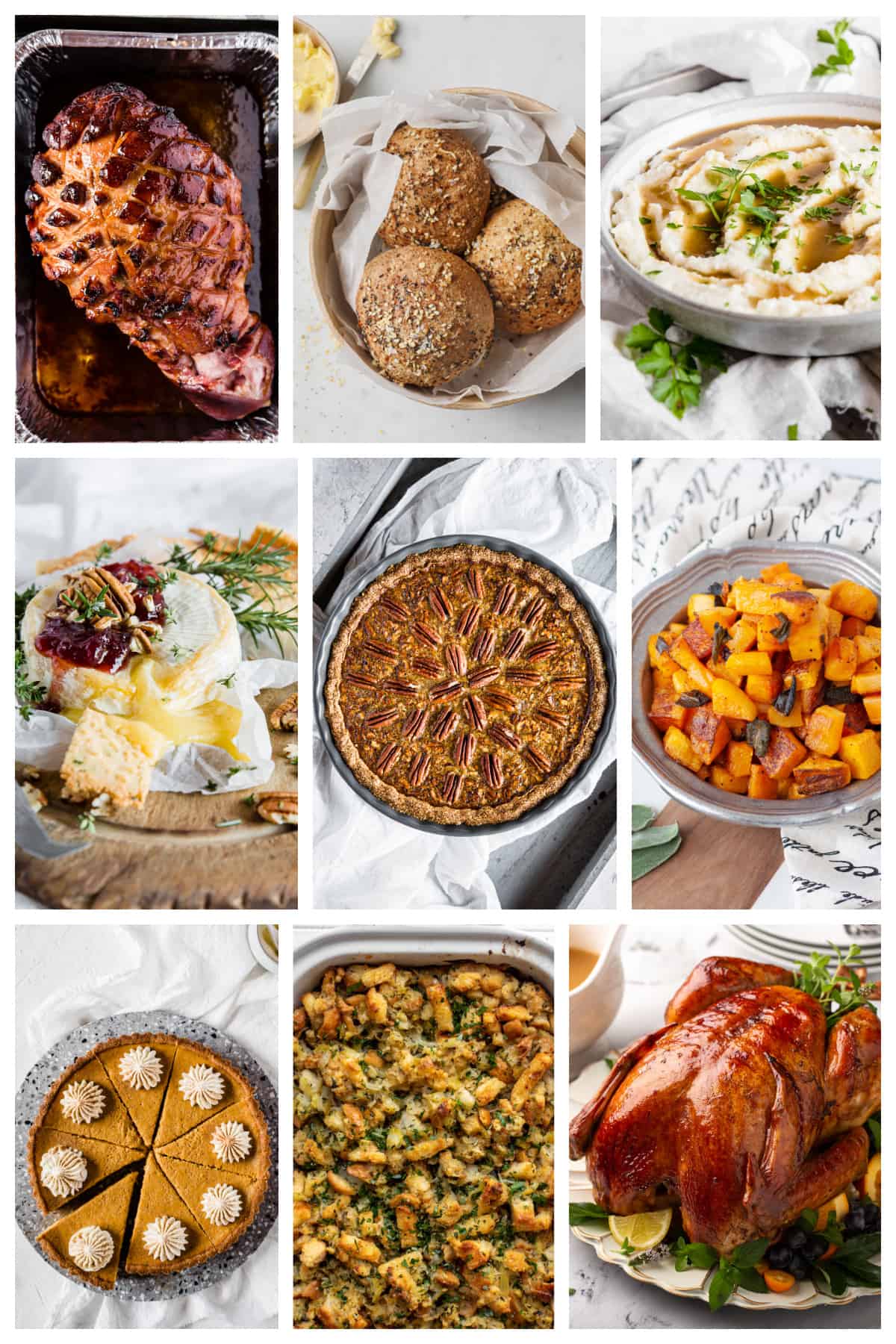 25 Delicious Keto Thanksgiving Recipes
We all love this joyous time of year filled with family, fun, and FOOD. Thanksgiving feasts can bring about some food anxiety for those dedicated to maintaining their low carb lifestyle through the holiday season. Have no fear, there is absolutely no reason that you cannot celebrate this happy, thankful time of year and still stay on your healthy low carb eating plan. I have compiled a low carb and gluten free Thanksgiving menu with some incredibly delicious recipes.
Low Carb Thanksgiving Recipes
From appetizers to dessert, main dishes, sides dishes and everything in between, we've got you covered for you whole low carb Thanksgiving spread. We've taken the guesswork out of it for you so that you can spend a little extra time relaxing and spending time with your loved ones before preparing your holilday feast.
Ingredient Recommendations
If you are like me and you like to do most of your shopping online, while still getting quality ingredients, I have some great resources and discounts for you on the ingredients you will need for these Low Carb Thanksgiving Recipes. Let the groceries come to you, while you focus on relaxing before preparing the feast.

Quality Meat and Seafood Delivery - I get all of my grass-fed, organic, and pasture raised meats from Butcher Box. Each month, they run exciting promotions for free meat in your first box. You can even get your Thanksgiving Turkey from them. Check out this months offer.

Organic Produce Delivery - Fresh, organic produce, delivered right to your door from Full Circle Farms. Get $10 off each of your first 4 boxes. Choose whether you want all fruit, all vegetables or a mix of both. You even get to pick the produce that comes in your box and the frequency of your box delivery . Check out the different box options here.

Bone Broth - As the base for all of my soups, stews, sauces, and braises, I like to use a quality bone broth or stock. Some of my favorite brands are Bonafide Provisions, Bare Bones Broth, and Kettle and Fire.

Clean Wines - Keto-friendly wine that won't leave you with a hangover. Dry Farm Wines are sugar free, very low in sulfites, contain no additives, have a lower alcohol percentage, are organic, they are all natural, and are independently lab tested for purity. Best of all, all the grapes for these wines are sustainably grown.
Check out my Home For the Holidays Ebook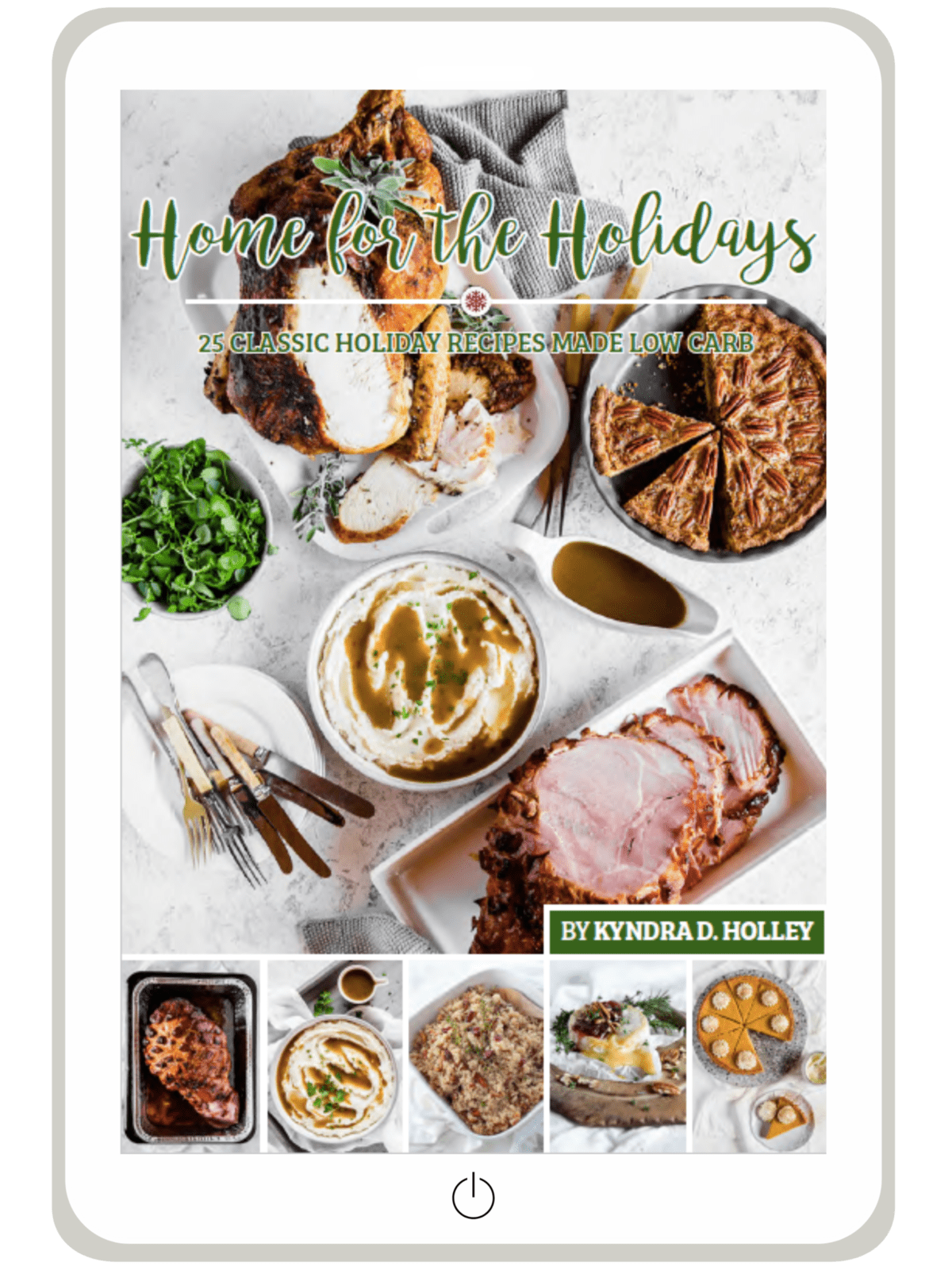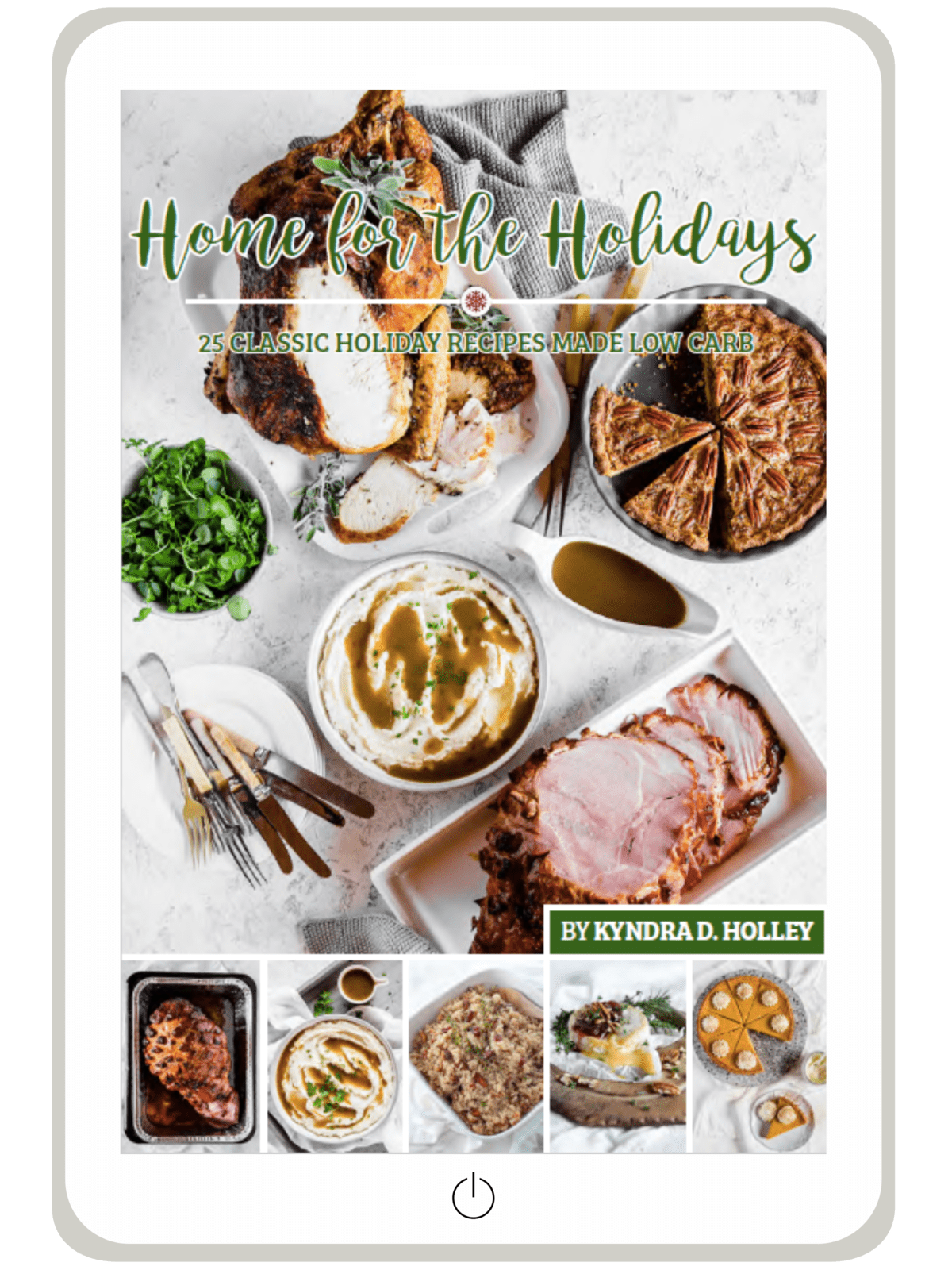 Features included in this ebook:
Interactive Table of Contents – return to the table of contents with the click of a button
25 low carb and gluten free versions of classic holiday recipes
Full color photo for every recipe
Step by step ingredients with clear and concise directions
Complete nutritional analysis for every recipe – Calories, Fat, Protein, Total Carbs, Fiber, Net Carbs
List of essential ingredients included throughout the book with clickable links to purchase
List of kitchen tools with clickable links to purchase
Low Carb Holiday Recipes Included in this Ebook:
Herbed Butter Roasted Turkey
Glazed Ham
Buttery Whole Roasted Chicken
White Sausage Cheddar Biscuits
Cheddar Jalapeno Bacon Biscuits
Roasted Butternut Squash and Sausage Soup
Creamy Cauliflower Mash
Keto Gravy
Green Bean Casserole
Roasted Butternut Squash with Sage
Cranberry Sauce
Balsamic Shallot Mushroom
Cranberry Pecan Cauliflower Rice Stuffing
Chive and Horseradish Cauliflower Mash
Cauliflower Au Gratin
Loaded Baked Cauliflower Casserole
Roasted Rainbow Carrots with Cranberries and Pecans
Baked Brie with Cranberry Sauce
Pecan Pie
Pumpkin Pie
Pumpkin Spice Creme Brulee
Hot Buttered Rum
Irish Cream
Pumpkin Pie Spice
Sugar-free Dried Cranberries
More Keto Cookbooks and Meal Plans
More low carb fall and winter inspired recipes