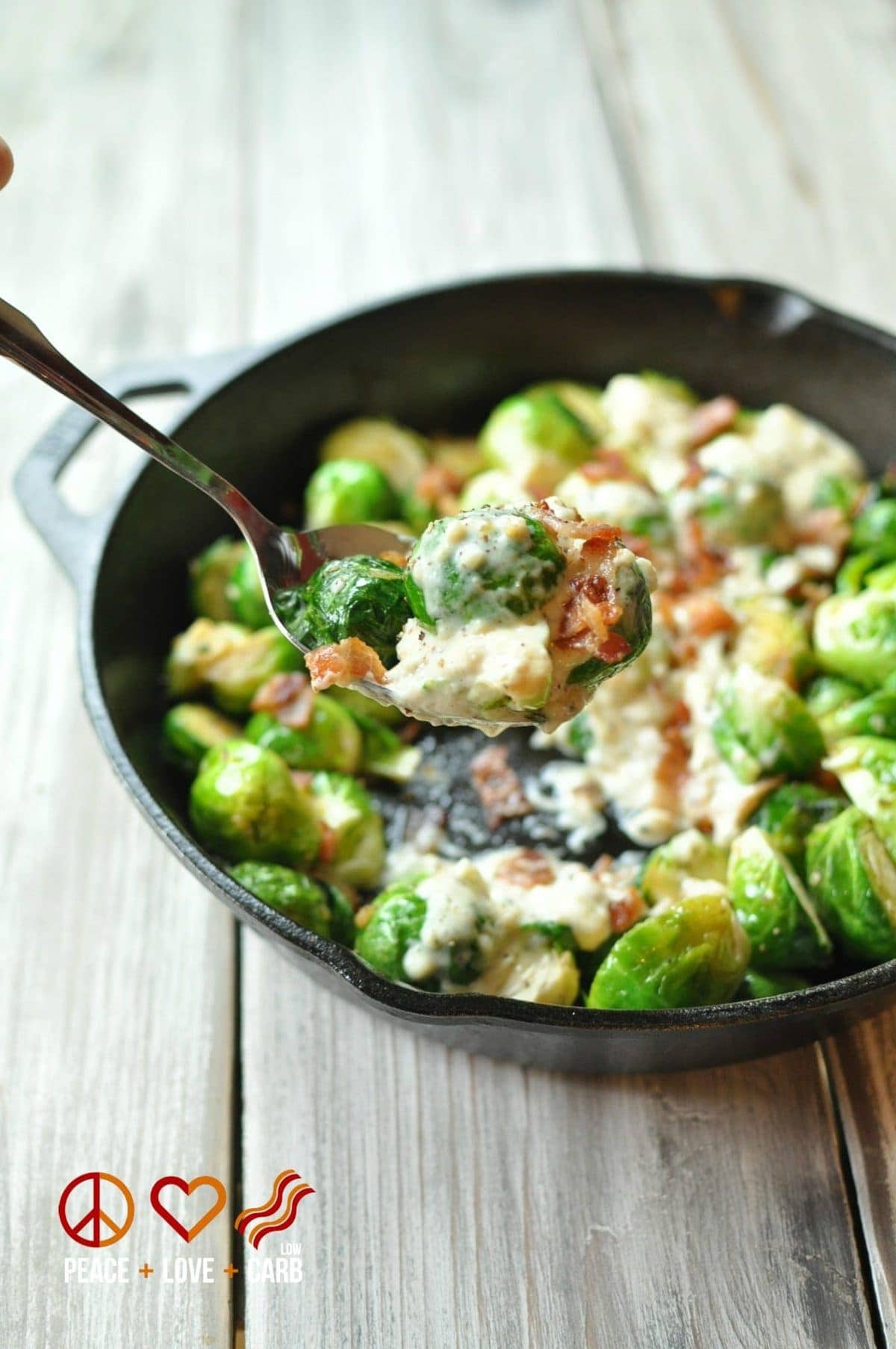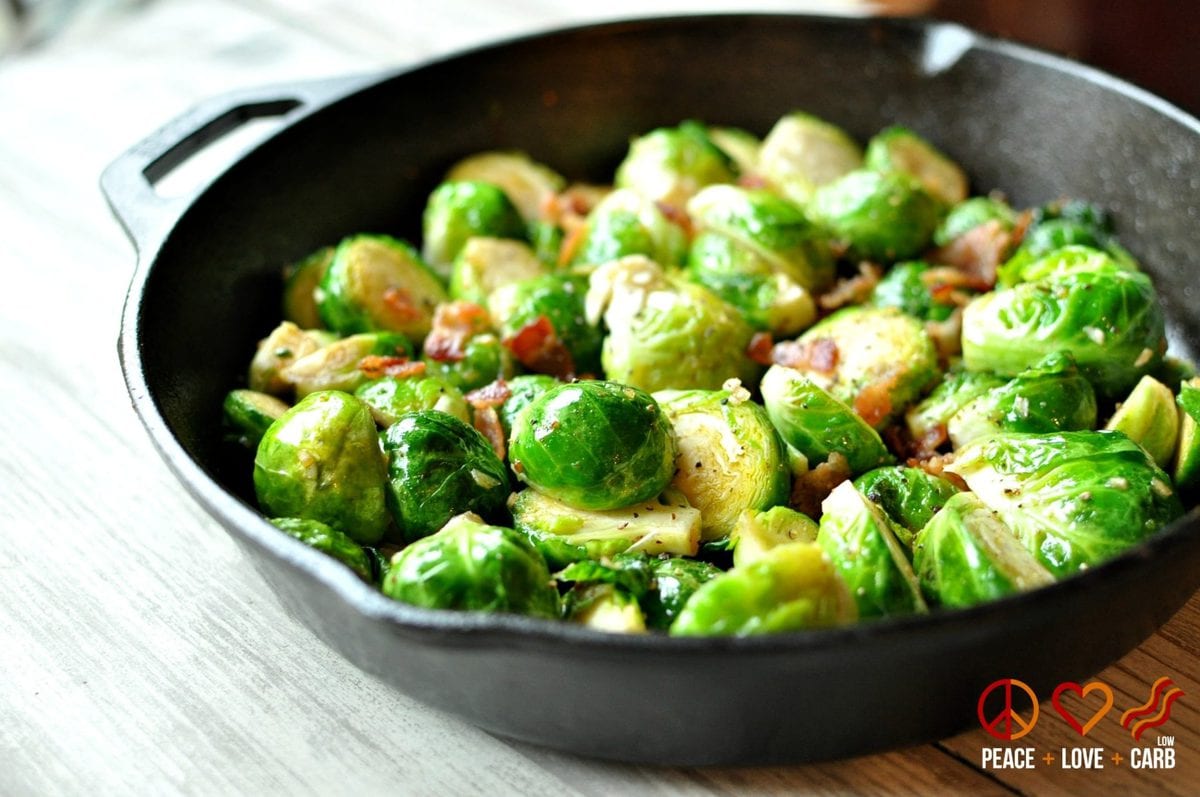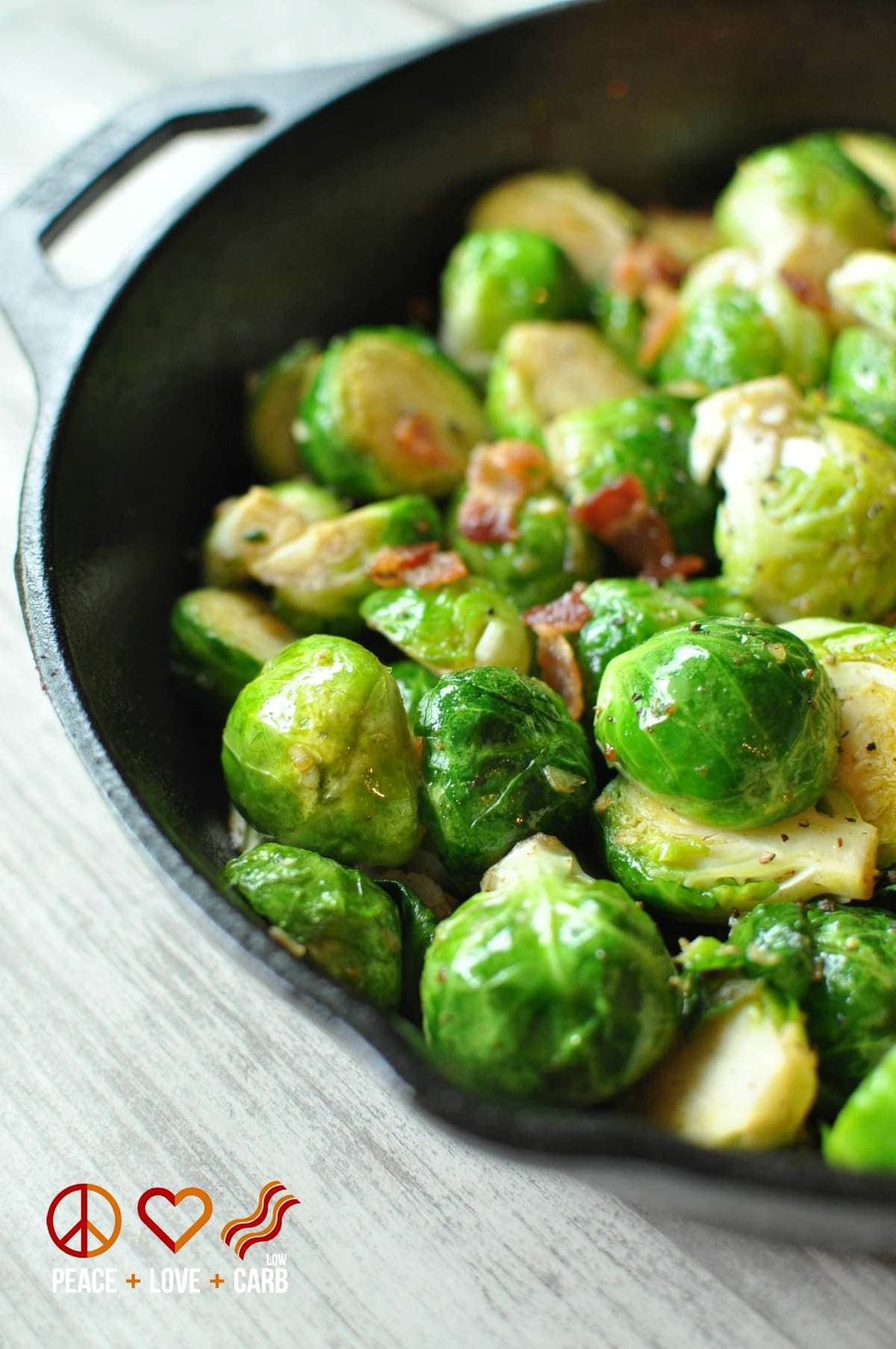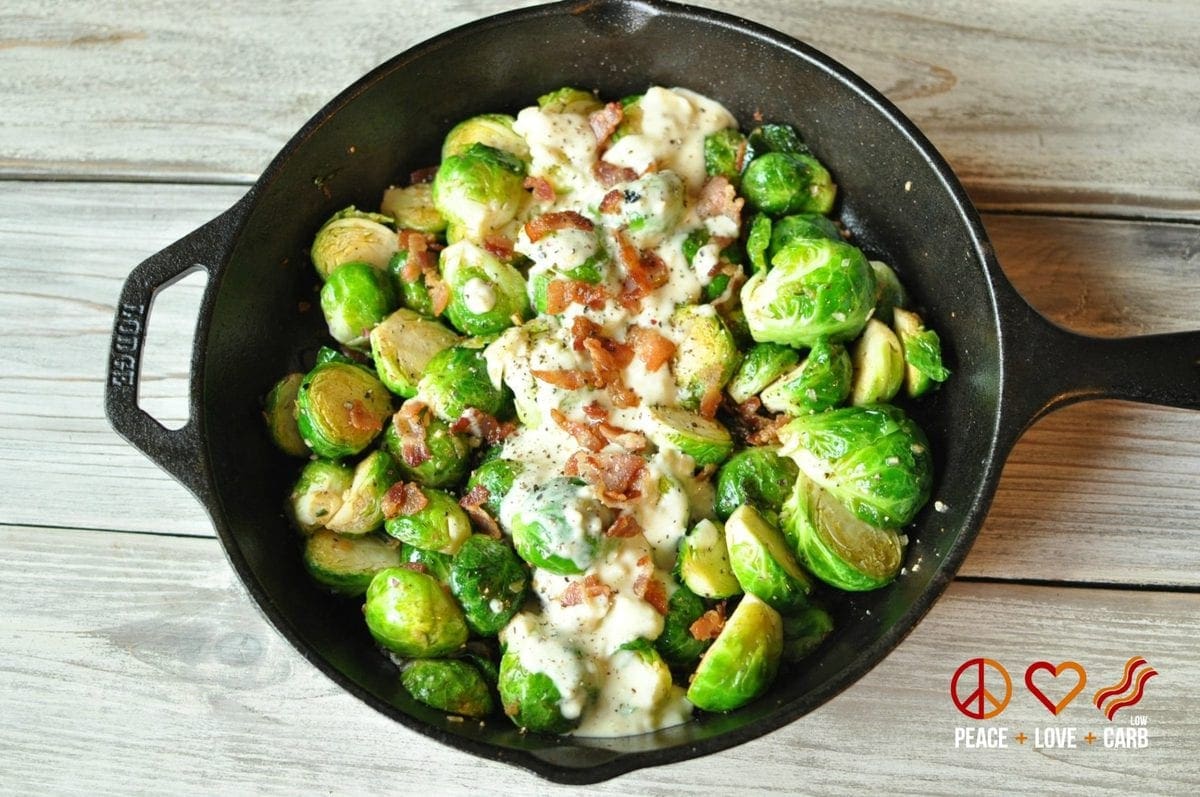 The best keto Brussels sprout recipe
The key to delicious Brussels sprouts is all in how you prepare them. I spent the first 30 years of my life detesting Brussels sprouts all because of the way they were cooked in my home, growing up.
This low carb side dish recipe comes with quite the back story... When I was a child, the quickest way to turn me off of my dinner was to serve brussels sprouts. In my underdeveloped brain, it was the equivalent of torture. I was not allowed to leave the table until I cleaned my plate.
There were nights when I would literally spend hours at the table staring at and rolling around the soggy brussels sprouts on my plate. When I was desperate to leave the table, I would attempt to get them down without tasting them. I would try to puff my cheeks up with air and chew them without letting them touch my tongue.
When that didn't work, I would take a big swig of my no longer cold milk and try to wash them down. I gagged every time. EVERY.TIME!
How to cook Brussels sprouts
Here was the problem... My mother would buy frozen brussels sprouts and then boil them until they were a soggy, flavorless mess. They were so overcooked that they weren't even green anymore. It took me years into adulthood to recover from this trauma and really give brussels sprouts their day in court. When cooked properly, they have a wonderful crisp-tender texture with a subtle sweetness. Of course, adding bacon and cream to the mix never hurts. Do you have a food from your childhood that traumatized you? Be sure to also check out my Balsamic Roasted Brussels Sprouts with Maple Bacon recipe. If you are looking for other low carb, keto, gluten free and paleo side dishes, I've got you covered. I have an entire section of low carb side dish recipes.
Print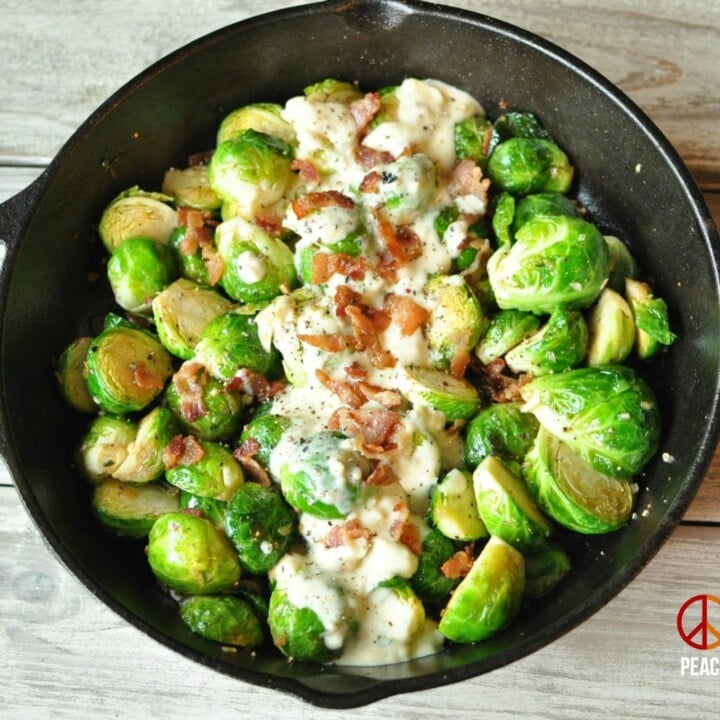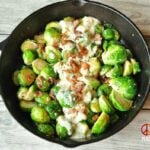 Skillet Roasted Bacon Brussels Sprouts with Garlic Parmesan Cream Sauce
---
For the brussels sprouts
6

slices thick cut bacon

1 ½

lbs brussels sprouts, cleaned and halved

2 tbsp

butter or ghee (get it here)

1

tbsp minced onion flakes
For the sauce
½ cup

heavy cream

½ cup

Parmesan cheese, grated

3

cloves garlic, minced
sea salt, to taste
a generous amount of cracked black pepper
---
Instructions
For the brussels sprouts
In a large cast iron skillet, over medium-high heat, cook the bacon until crispy. Remove the bacon from the pan, crumble and set aside. Retain the drippings.
To the bacon drippings in the skillet, add butter. Once the butter has melted, add brussels sprouts and minced onion flakes.
Saute, tossing occasionally until the brussels sprouts are crisp-tender and golden brown. Add the crumbled bacon back to the pan and toss with the brussels sprouts.
For the sauce
In a small sauce pan, over medium-high heat, add heavy cream, Parmesan cheese, garlic, sea salt and cracked black pepper.
Bring to a boil and reduce heat to low. Stirring occasionally, let simmer and thicken.
Pour over top of the roasted brussels sprouts.
Serve and enjoy!
Notes
Per Serving - Calories: 173 | Fat: 12g | Protein: 7.5g | Total Carbs: 11g | Fiber: 4.5g | Net Carbs: 6.5g
***Please note that nutritional information listed on this page is an estimation based on the products I used. Ingredients and nutritional information can vary greatly between brands. Always be sure to read labels***
***Some links contained on this page are affiliate links and I may receive monetary compensation or other types of remunerations for any products purchased through these links**