Quick and easy Keto Low Carb Chocolate Mason Jar Ice Cream. Have your ice cream and eat it to.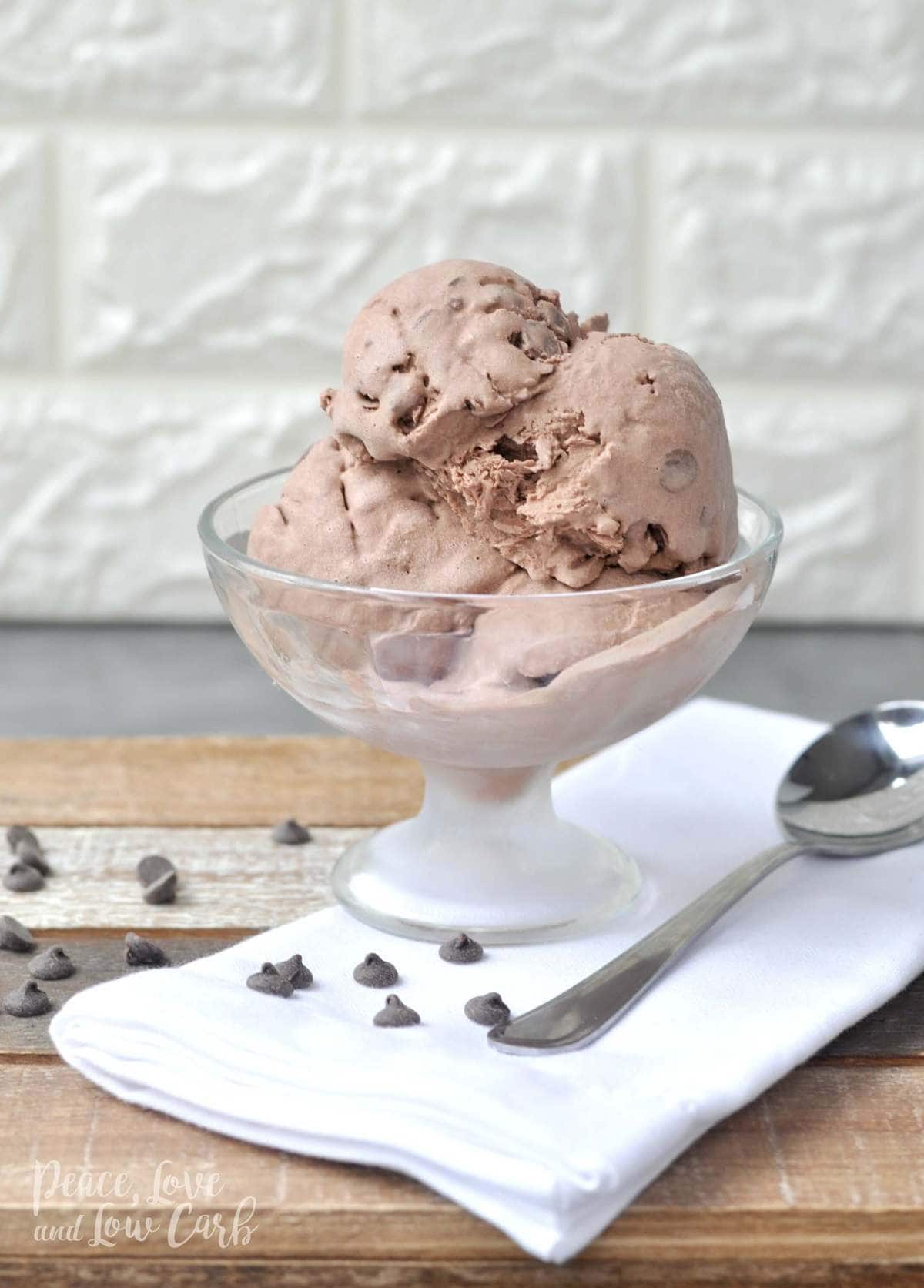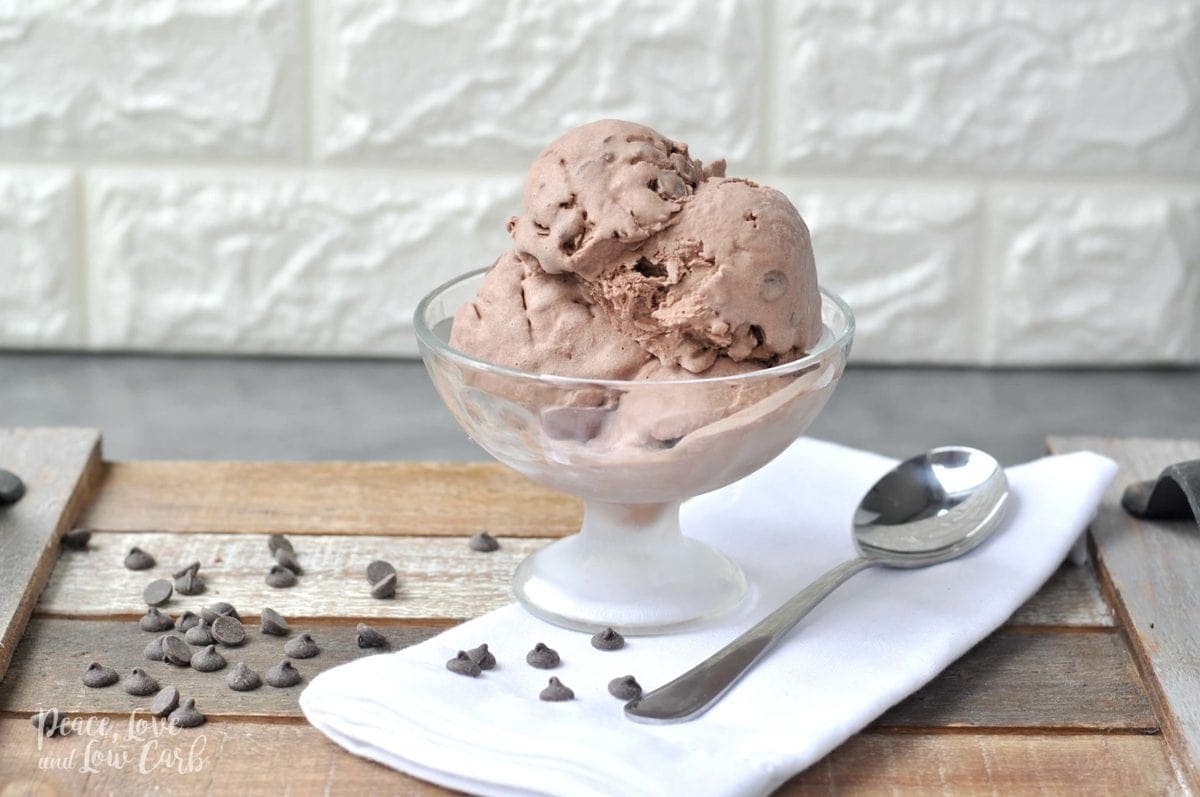 Way back in 2012 I made ice cream out of heavy cream. Then somehow I forgot about it and never did it again. This week my newsfeed has been inundated with the 5 minute mason jar ice cream video. After seeing it the first 3 or 4 times, I just knew that I had to make a low carb mason jar ice cream version. I couldn't believe that a quick and easy, no churn ice cream could taste so amazing. It is rich and creamy and best of all it comes in at just over 2 carbs per serving.
By now you are probably no stranger to the low carb Halo Top ice cream craze. People are rushing out to their grocery stores trying to find new keto ice cream flavors and often times finding empty shelves. The true struggle isn't in finding it though, it is in not eating the entire pint once you get it home. This Low Carb Chocolate Mason Jar Ice Cream is the solution to that problem. Even if you are all 4 servings, it would still only be 9 grams of carbs. I know I would be willing to splurge 9 carbs of a rich, decadent low carb dessert. How about you?
With just 5 ingredients or less and 5 minutes of your time, you can make an awesome homemade ice cream that won't break the carb bank. Best of all, you don't need any fancy equipment to make it happen. Just a wide mouth mason jar with a lid and you are set!
WANT 8 FREE WEEKS OF LOW CARB AND GLUTEN FREE MEAL PLANNING? 
PLANS INCLUDE…
Low carb and gluten free recipes with full color photos. Each recipe includes a full ingredients list as well as the directions to prepare it. There is also a link to view the recipe online.
Nutritional analysis per recipe – Calories, Fat, Protein, Total Carbs, Fiber and Net Carbs. You can mix/match the recipes throughout the week to keep within the daily carb limit you choose. All recipes are less than 10 net grams of carbs per serving. Most are much lower.
No funky, hard to source ingredients. Only real, nutrient dense foods that you can find at your local grocer.
Suggestions for substitutions based on common food allergies, likes and dis-likes.
Meal planning and prep tips to cut down on the amount of time spent in the kitchen.
Printable grocery list for the week that will take advantage of groceries, using ingredients across multiple recipes.
Each plan builds off the week before it to eliminate waste, maximize in-gredients and keep costs down.
New low carb and gluten free resource added each week.
CLAIM YOUR FREE MEAL PLANS
HERE
Check out some of my other favorite low carb keto dessert recipes:
Items featured in this recipe:
Print
Low Carb Chocolate Mason Jar Ice Cream
---
Prep Time:

8 minutes

Total Time:

8 minutes

Yield:

2 cups (4 Servings)
Description
Nutritional info does not include optional sugar free chocolate chips
---
Ingredients
1 cup heavy cream
2 tablespoons granulated Swerve (I get it here)
1 tablespoon unsweetened cocoa powder
1 teaspoon vanilla extract
2 tablespoons sugar free chocolate chips, optional (I use this brand)
---
Instructions
Combine all ingredients in a wide mouth pint sized mason jar. Screw the lid on and shake vigorously for 5 minutes. The liquid in side should double in volume, filling the mason jar.
Freeze for 3 hours up to 24 hours.
Scoop and enjoy!
Notes
Per Serving (1/2 cup) – Calories: 206 | Fat:22g | Protein: 1g | Net Carbs: 2.25g