Paleo Mixed Berry Coconut Creamsicles - Low Carb Popsicles. Now you can have all the flavors of childhood, in a healthier grown up version.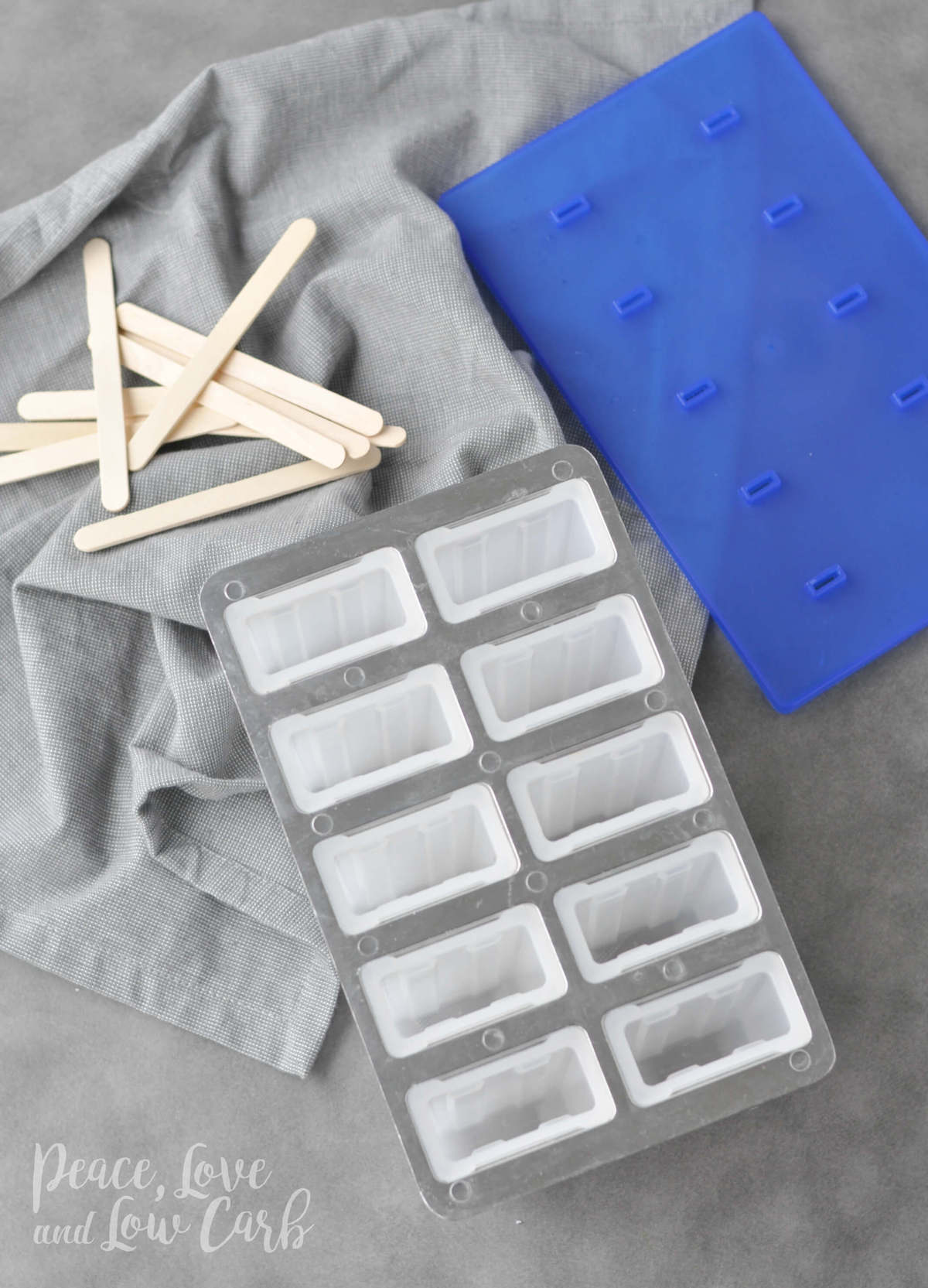 Can you have popsicles on keto?
Nothing quite takes you back to childhood quite like a popsicle on a hot day. Especially when it is a low carb popsicle and you are still enjoying it even as an adult. These are really easy to make. In fact, you will wonder why you haven't been making your own popsicles all along. The only thing you might need that you don't already have is a popsicle mold. You can grab one here and it will last you forever. It will pay for itself with all the money you will be saving by making your own healthy popsicles at home. You know what is better than a low carb popsicle recipe? A low carb creamsicle recipe!!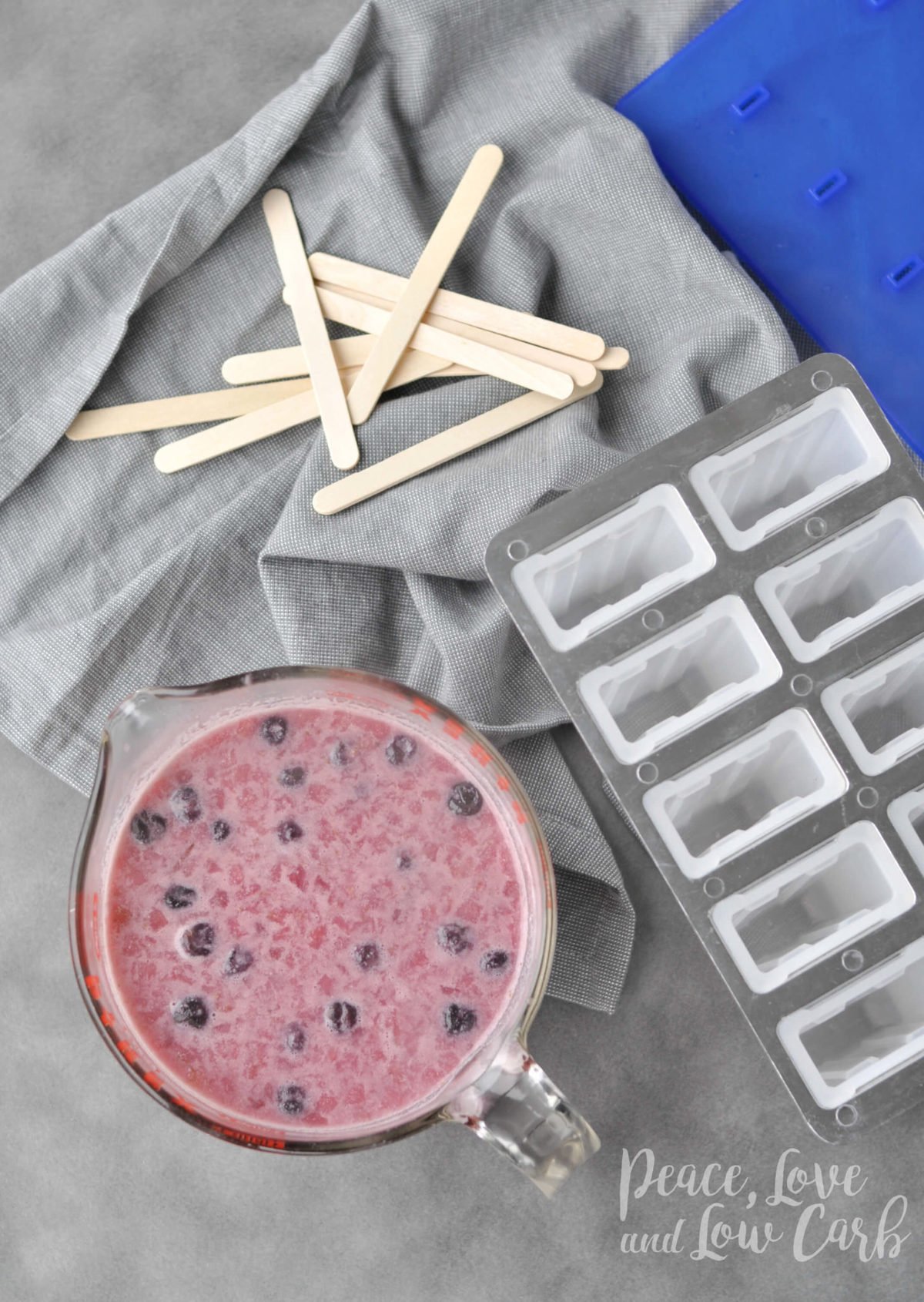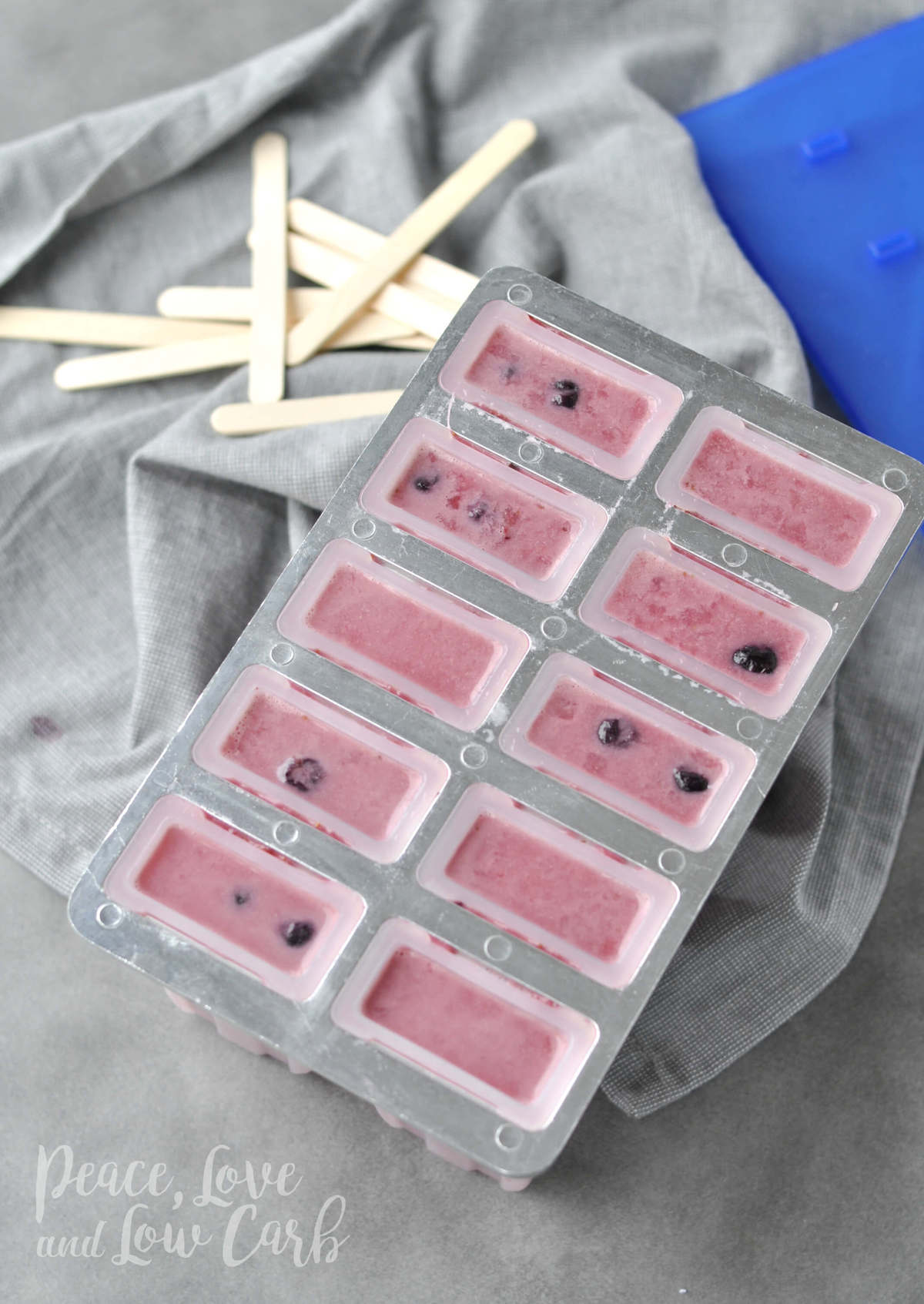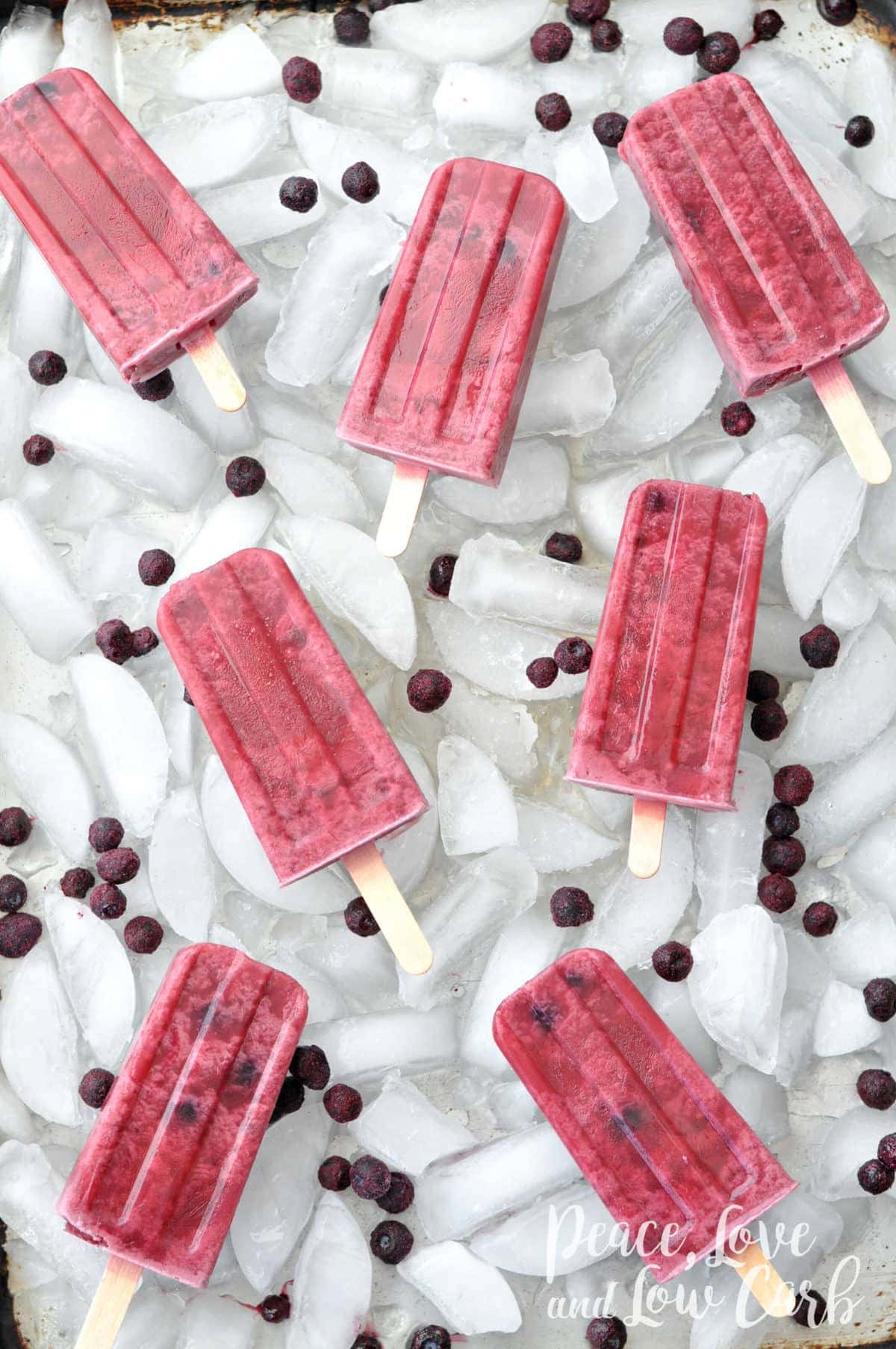 Substitutions for these Paleo Mixed Berry Coconut Creamsicles
Don't have vanilla bean paste? You can substitute extra vanilla extract, but the paste really does add something special
Want to make these low carb popsicles even creamier? You can substitute heavy cream, almond, or cashew milk. All are great low carb milk substitutions and will work just fine.
Don't have mixed berries, or want to lower the carbs even further? Try using just blueberries.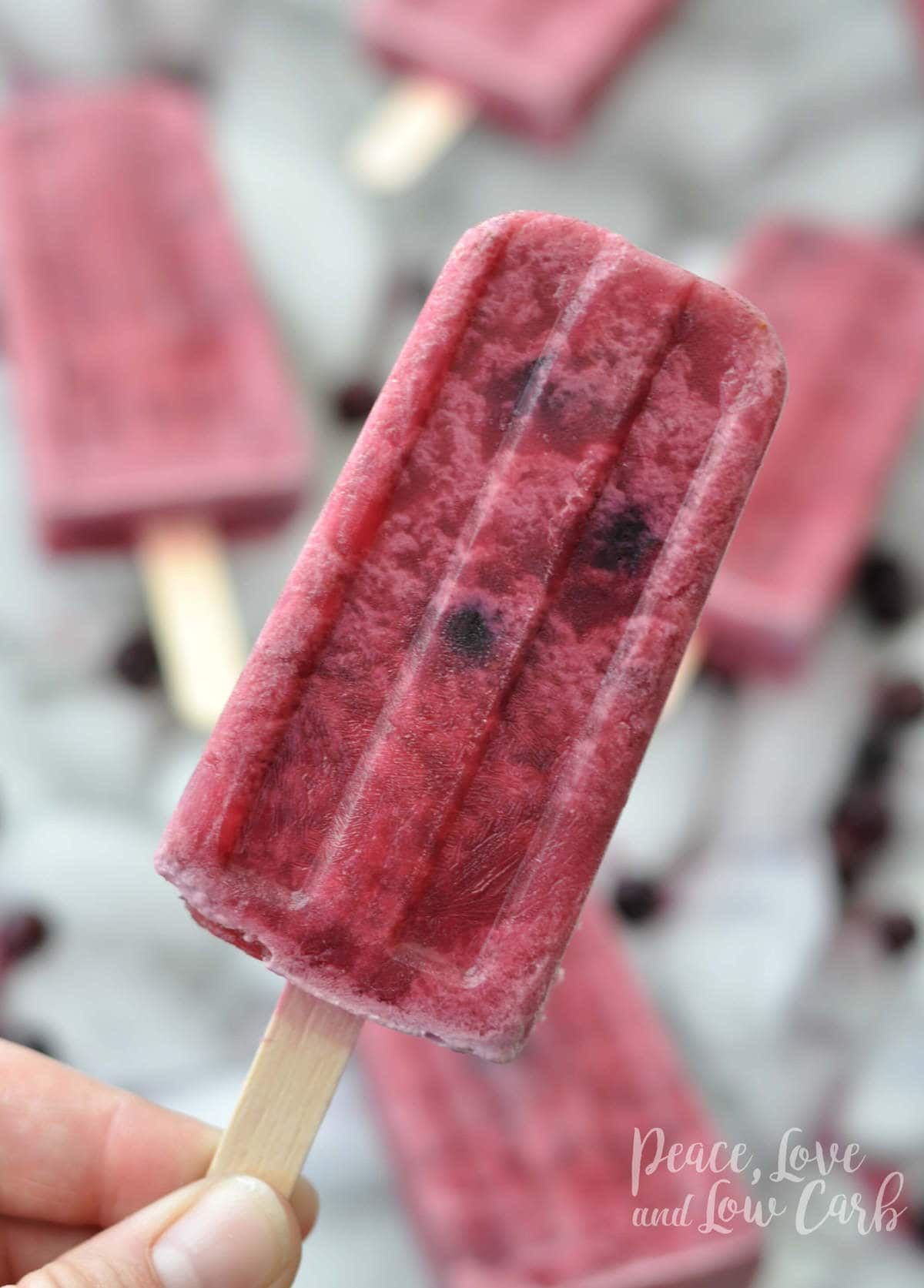 In addition to this keto popsicle recipe, check out some of my other favorite low carb sweet treats:
Print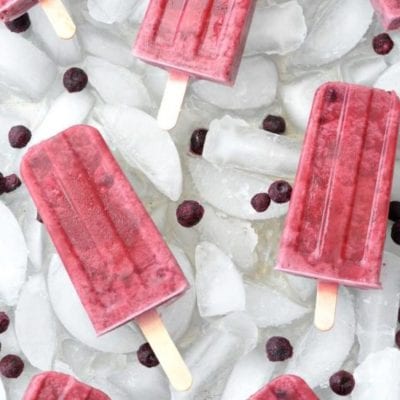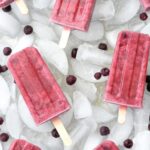 Paleo Mixed Berry Coconut Creamsicles – Low Carb Popsicles
---
1 cup

water

1 ½ cups

frozen mixed berries

1 tbsp

lemon juice

1 ½ cups

coconut milk

1 tsp

vanilla extract

1 tsp

vanilla bean paste (get it here)

3 tbsp

erythritol, more to taste (I use this brand)
---
Instructions
In a medium sauce pan, combine the water, mixed berries and lemon juice. Bring to a bowl over medium-high heat. Once you bring it to a boil, reduce the heat to low and let simmer until the berries pop and release their juices. Use a fork to mash up the berries into the liquid.
In a separate sauce pan, combine the coconut milk, vanilla extract, vanilla bean paste and erythritol. Whisk to combine. Bring to a boil and then reduce heat to low and let simmer. Stirring frequently, let the mixture simmer until it has started to thicken just a bit.
Combine the contents of both sauce pans and whisk until all ingredients are well incorporated. Let cool.
Mix one last time before pouring the mixture into the popsicle molds.
Fill the mold, add your popsicle sticks and freeze until solid.
Enjoy!
Notes
2.3g net carbs per serving
Nutrition
Serving Size:

1 Popsicle

Calories:

21

Fat:

0.7g

Carbohydrates:

3.4g

Fiber:

1.1g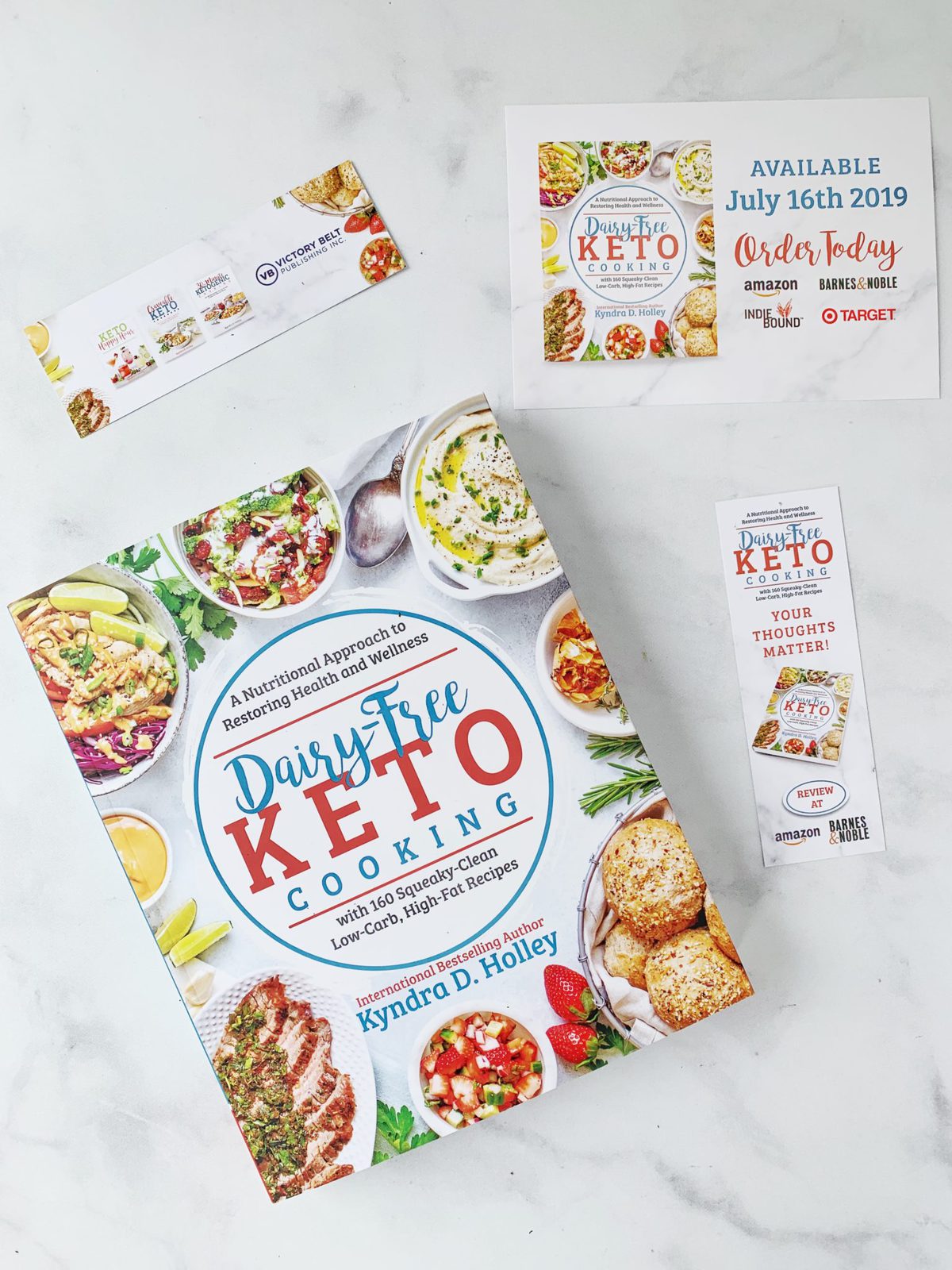 DAIRY-FREE KETO COOKING: A Nutritional Approach to Health and Wellness. With 150 Squeaky Clean Low-Carb, High-Fat Recipes
Check out my other books -
HERE
Using only approachable and accessible, nutrient dense, real food ingredients, I put together a dairy-free keto roadmap that does not require a search for unfamiliar specialty ingredients or that you have a gourmet kitchen. Each one of these delectable recipes is rooted in simplicity and calls for ingredients that can be found at your local grocery store. I'm showing you how to incorporate dairy-free substitutions that go far beyond the coconut.
In addition to tantalizing your palate with tasty recipes, Dairy-Free Keto Cooking will teach you how to restore your health and wellness, while living a lifestyle that nourishes you in mind, body, and spirit. Whether your goal is to lose weight, heal your body from the inside out, or simply find your own personal version of food freedom, I'm here to help you along in your journey to finding your personal path to wellness.
YOU CAN GRAB A COPY -
HERE
Dairy-Free Keto Cooking features something for everyone. If you suffer from dairy intolerances or food allergies, this is the book for you. If you are someone who just loves easy to make, delicious food, then this book is for you. I added a bit of everything, including suggestions for adding or reintroducing dairy for all the cheese loving, quesophiles.
With recipes like this, how could anyone possibly feel deprived?
Slow Cooker Pork Carnitas
Cowboy Style Beef Ragout
Sweet and Spicy Barbecue Ribs
Loco Moco
Pork Tenderloin with Dill Sauce
Flourless Chocolate Lava Cake
Easy Peasy Cuban Picadillo
Salted Caramel Chocolate Chip Cookies
Blueberry Maple Breakfast Sausage
Crab Salad Stuffed Avocado
Scotch Eggs
Supreme Pizza Soup
Jalapeño Popper Chicken Salad Sandwiches
Blackened Shrimp Fettuccine Alfredo
and much, much more!
I wrote this book with everyone in mind and it is complete with several different meal plans (paleo, AIP, egg free, nut free, 30 minute meals) as well as tons of valuable resources. Dairy-Free Keto Cooking will quickly become your go-to cookbook!
YOU CAN GRAB A COPY -
HERE