Paleo Mixed Berry Coconut Creamsicles – Low Carb Popsicles. Now you can have all the flavors of childhood, in a healthier grown up version.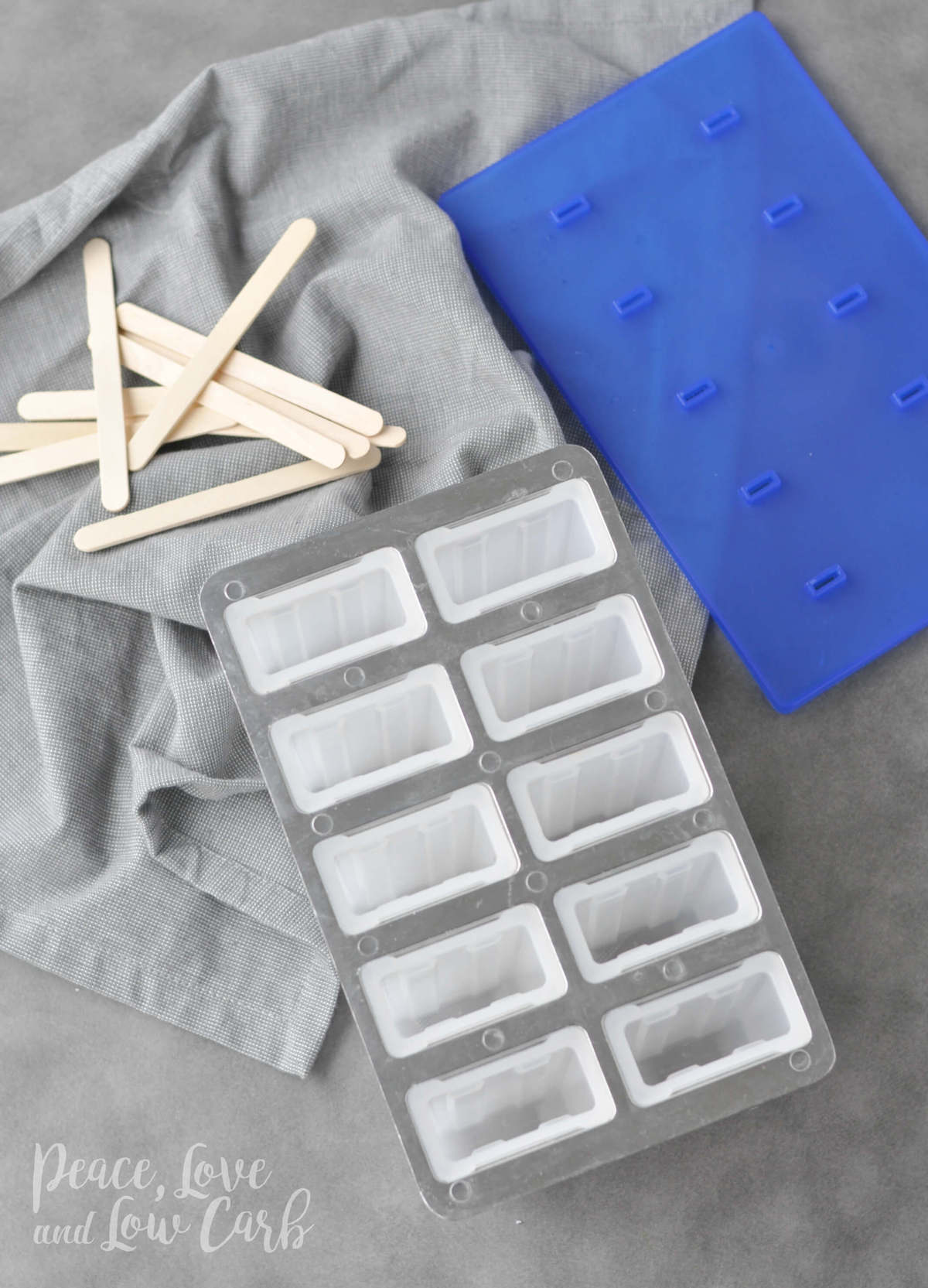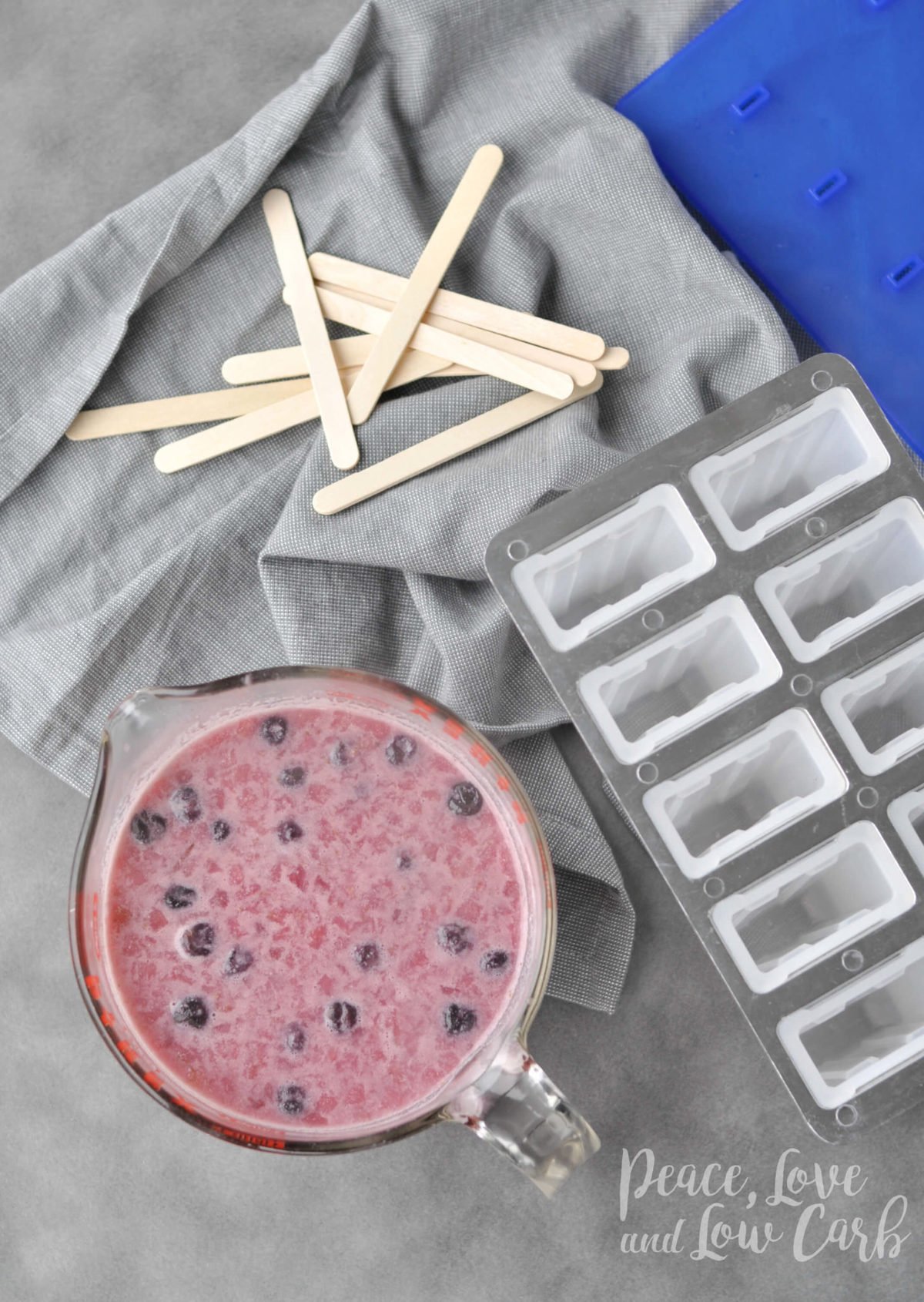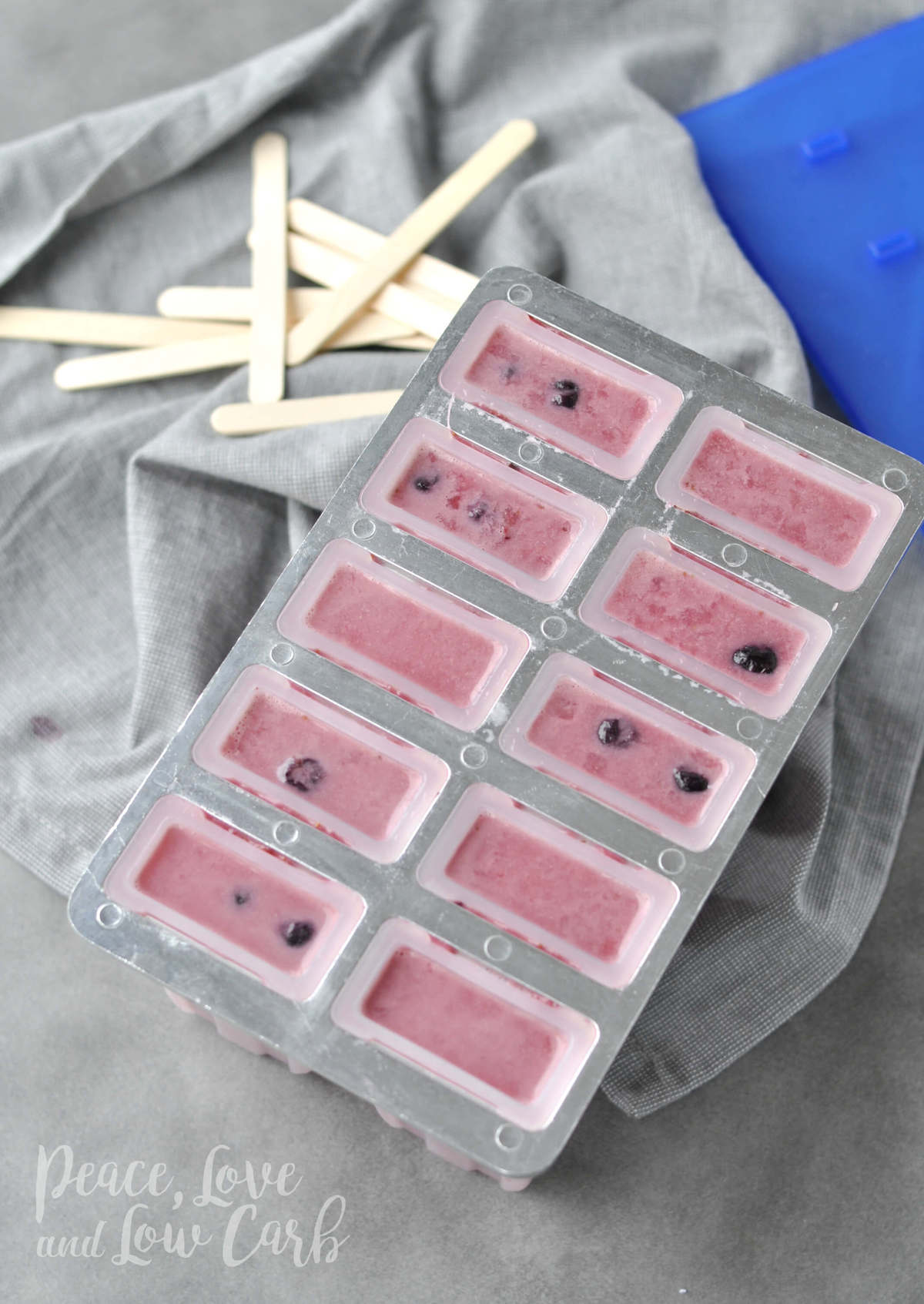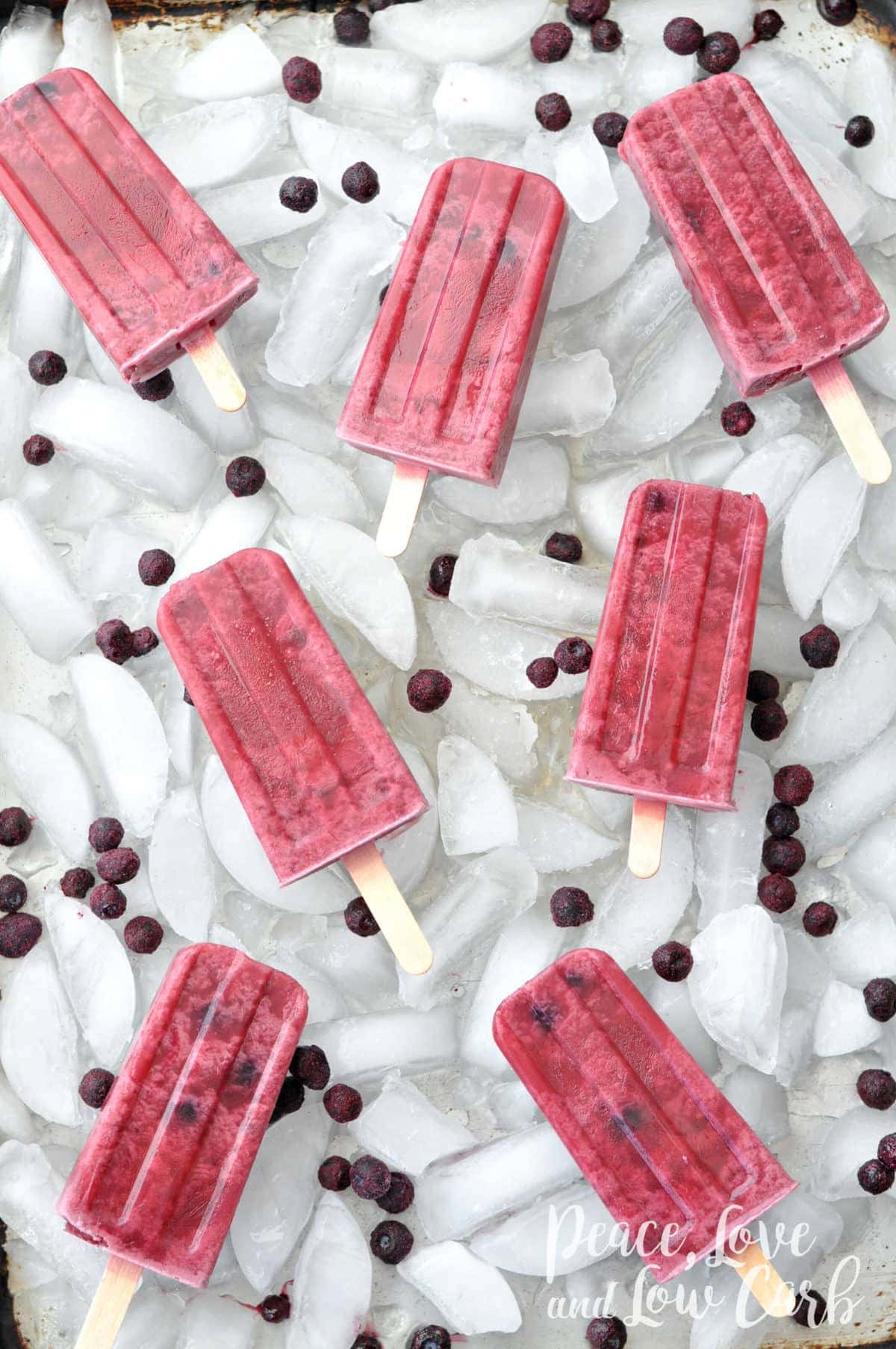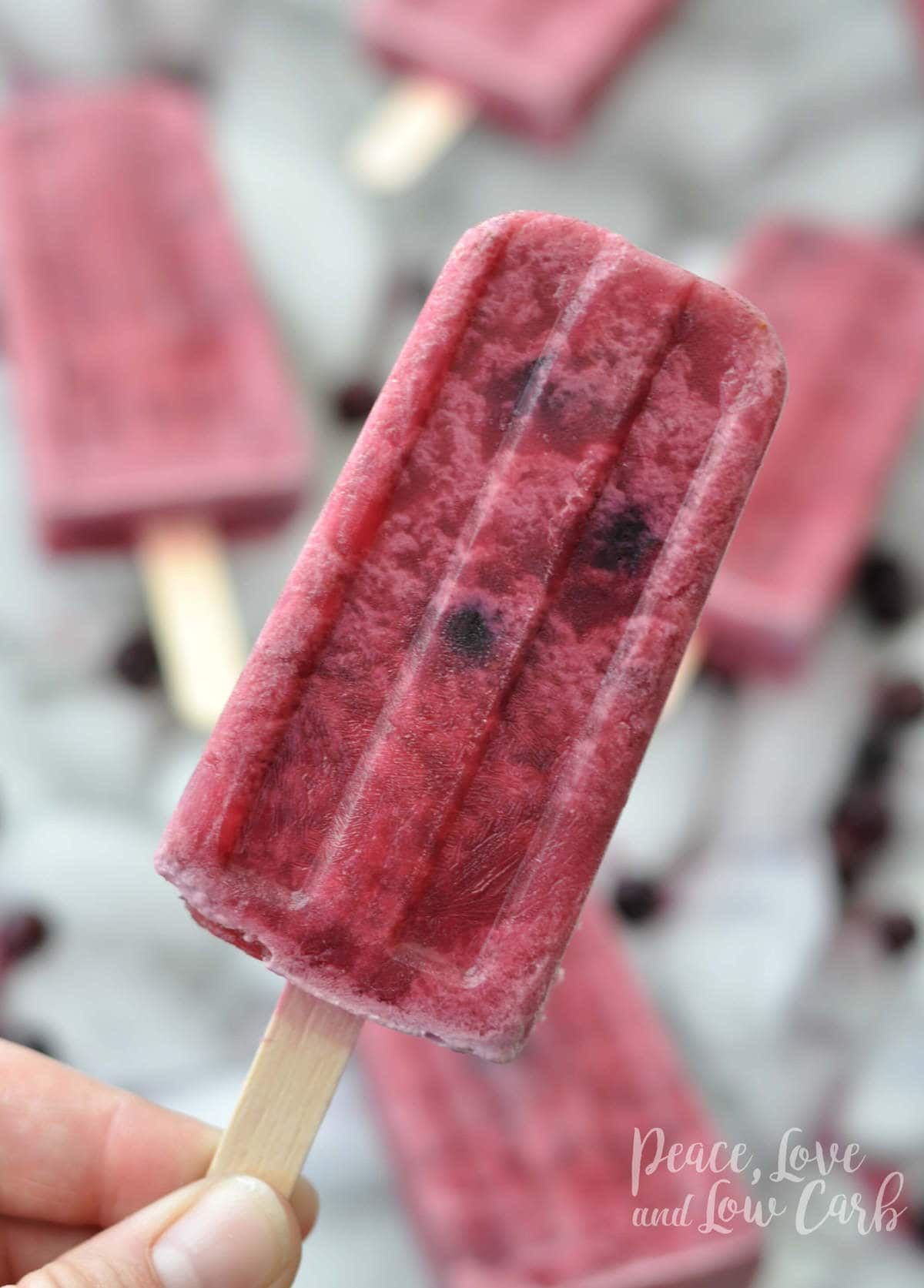 Nothing quite takes you back to childhood quite like a popsicle on a hot day. Especially when it is a low carb popsicle and you are still enjoying it even as an adult. These are really easy to make. In fact, you will wonder why you haven't been making your own popsicles all along. The only thing you might need that you don't already have is a popsicle mold. You can grab one here and it will last you forever. It will pay for itself with all the money you will be saving by making your own healthy popsicles at home. You know what is better than a low carb popsicle recipe? A low carb creamsicle recipe!!
A couple notes on substitutions for these Paleo Mixed Berry Coconut Creamsicles – Low Carb Popsicles. If you do not have the vanilla bean paste, you can substitute extra vanilla extract, but the paste really does add something special. If you want to make them even creamier and don't care about them being paleo popsicles, you can substitute heavy cream. You could also use almond or cashew milk. All are great low carb milk substitutions and will work just fine. If you don't have mixed berries or want to lower the carbs even further, try using just blueberries.
Items featured in this post:

Sign up for updates to receive one week FREE of my low carb and gluten free meal plans:
Check out some of my other favorite low carb sweet treats:
Print
Paleo Mixed Berry Coconut Creamsicles – Low Carb Popsicles
---
Scale
Ingredients
1 cup

water

1 1/2 cup

s frozen mixed berries

1 tbsp

lemon juice

1 1/2 cup

s coconut milk

1 tsp

vanilla extract

1 tsp

vanilla bean paste (get it here)

3 tbsp

erythritol, more to taste (I use this brand)
---
Instructions
In a medium sauce pan, combine the water, mixed berries and lemon juice. Bring to a bowl over medium-high heat. Once you bring it to a boil, reduce the heat to low and let simmer until the berries pop and release their juices. Use a fork to mash up the berries into the liquid.
In a separate sauce pan, combine the coconut milk, vanilla extract, vanilla bean paste and erythritol. Whisk to combine. Bring to a boil and then reduce heat to low and let simmer. Stirring frequently, let the mixture simmer until it has started to thicken just a bit.
Combine the contents of both sauce pans and whisk until all ingredients are well incorporated. Let cool.
Mix one last time before pouring the mixture into the popsicle molds.
Fill the mold, add your popsicle sticks and freeze until solid.
Enjoy!
---
Notes
Per Serving – Calories: 21 | Fat: 0.7g | Protein: 0g | Total Carbs: 3.4g | Fiber: 1.1g | Net Carbs: 2.3g