Garlic Dill Baked Cucumber Chips – All of the crunch, without all the carbs.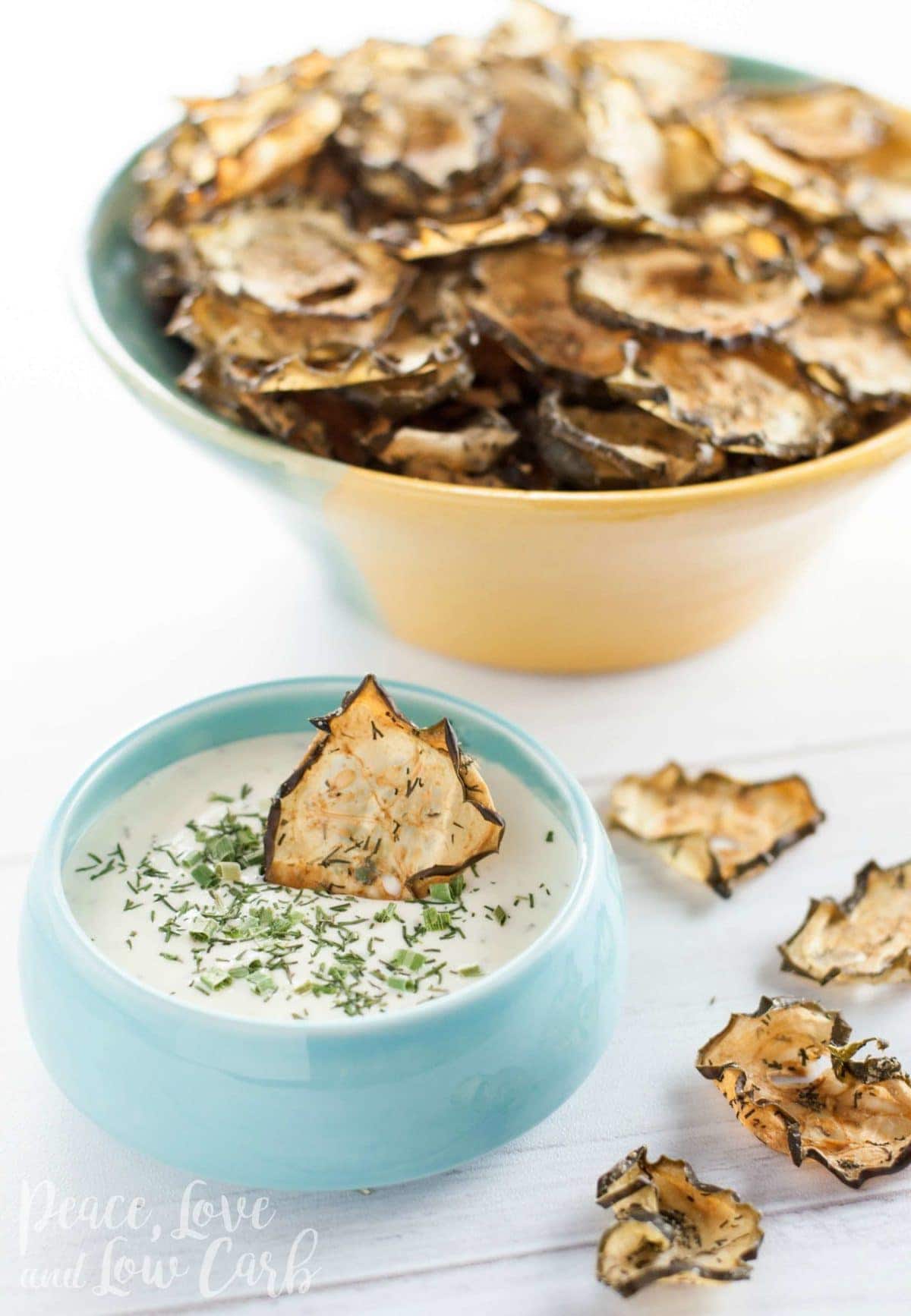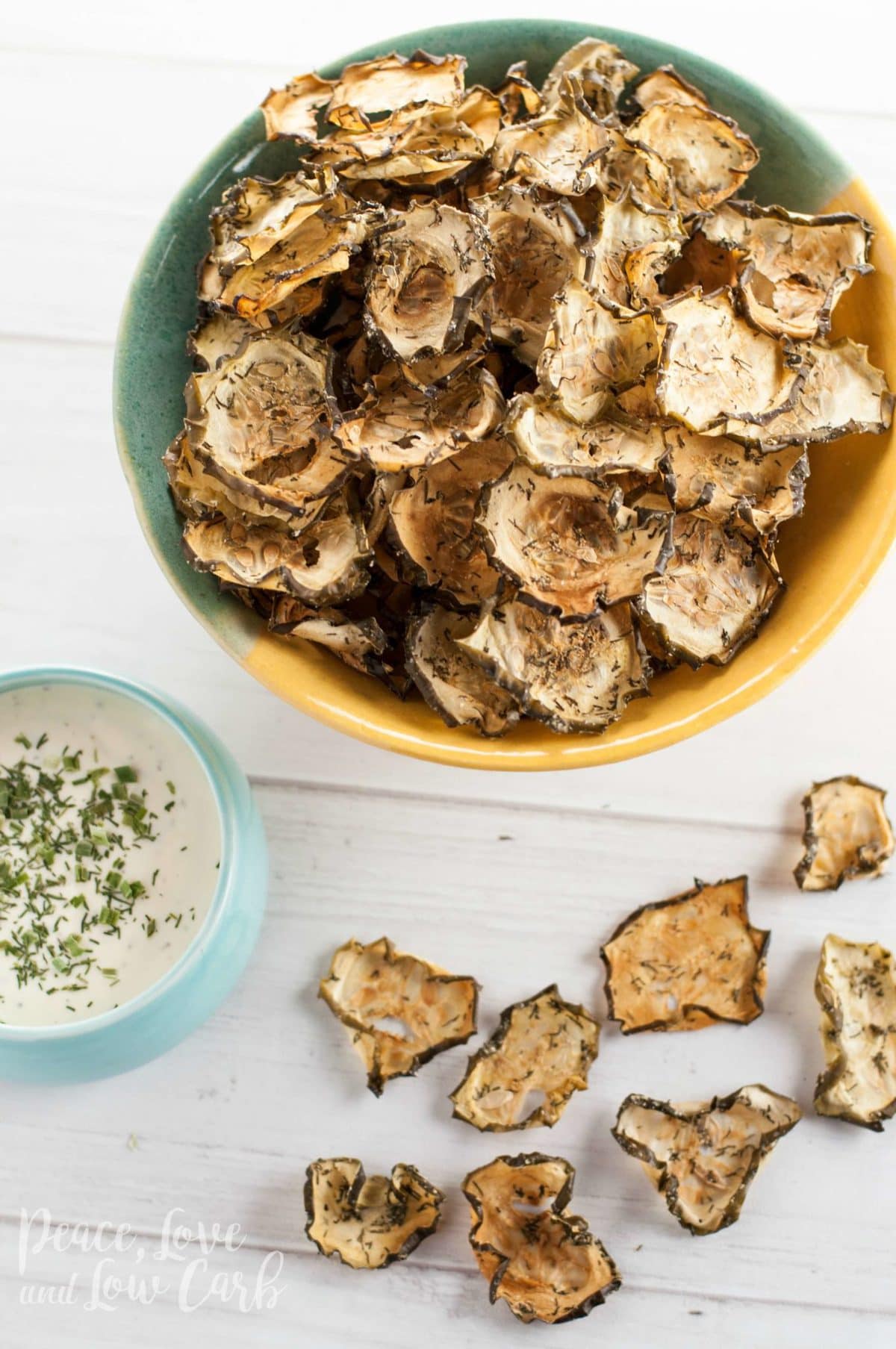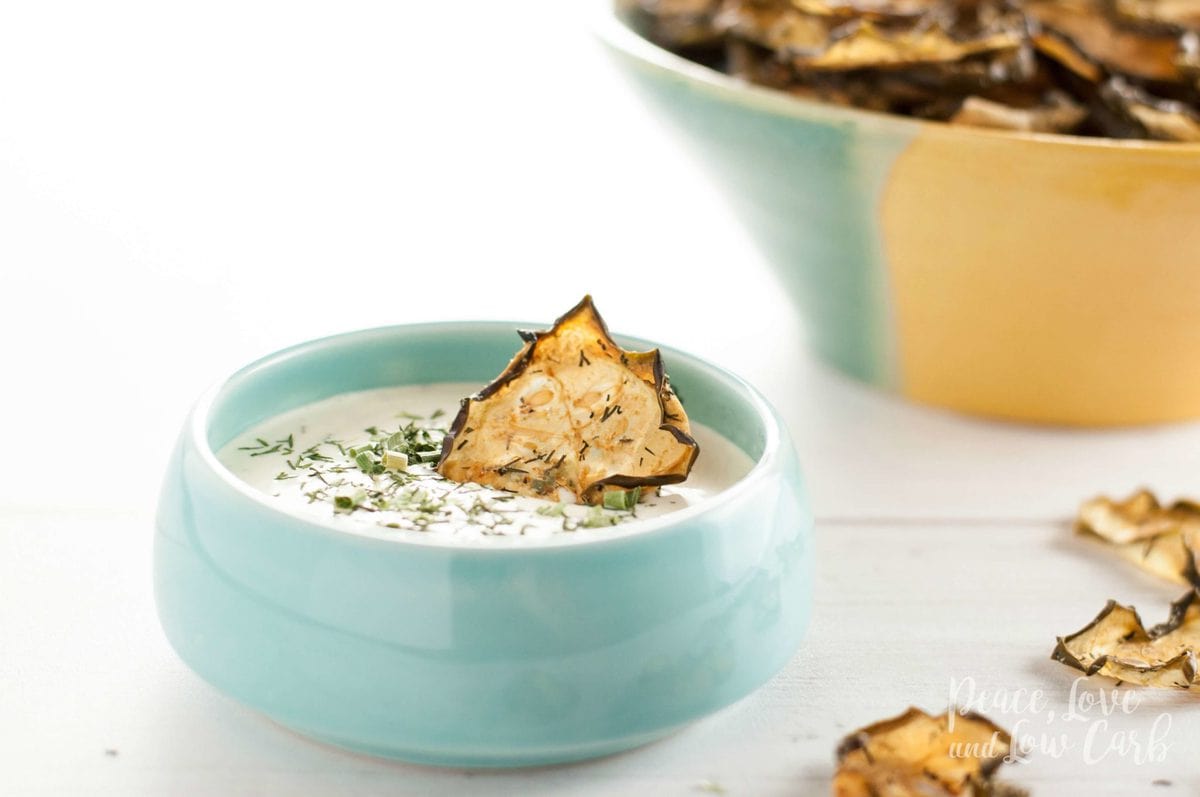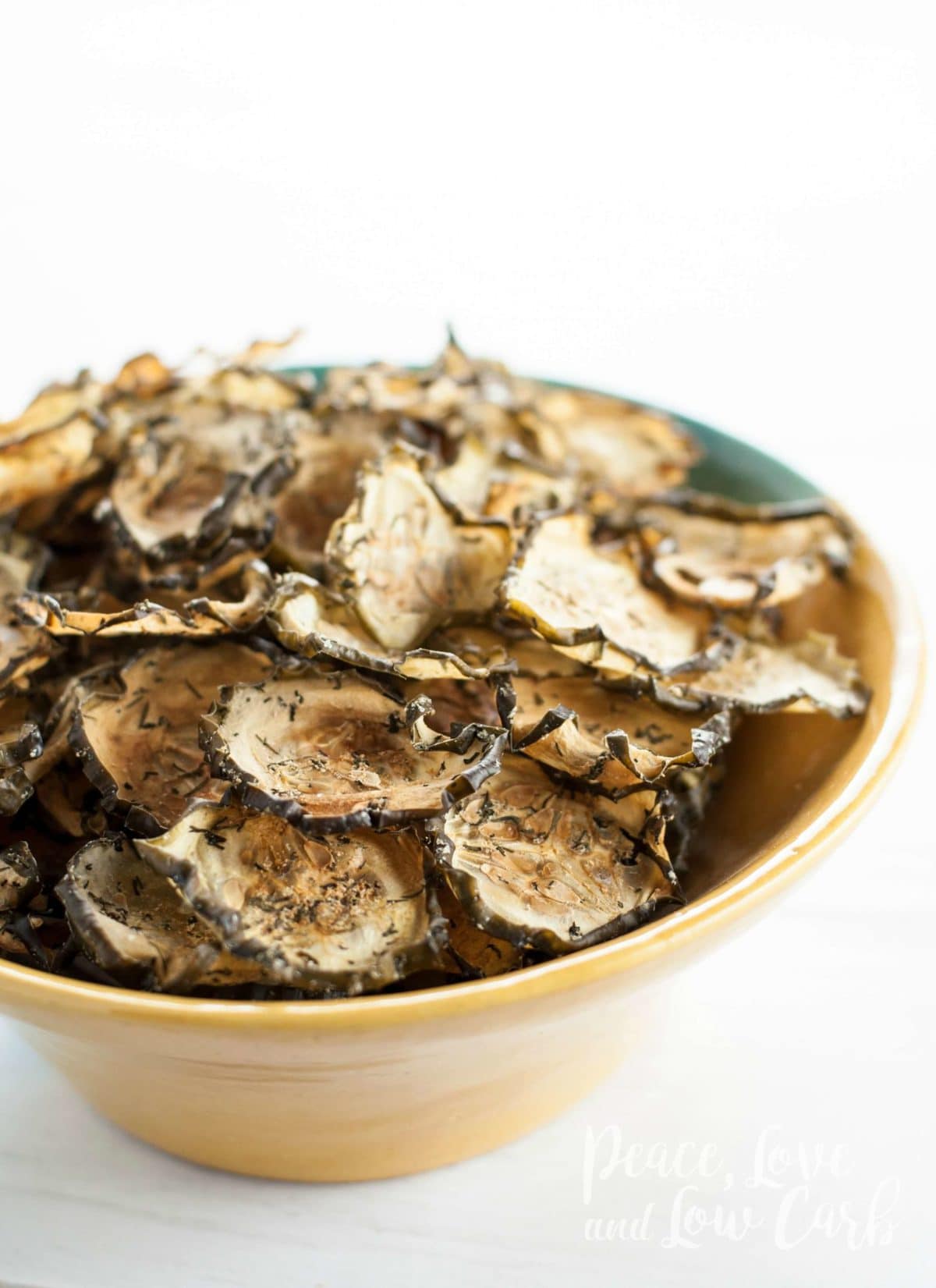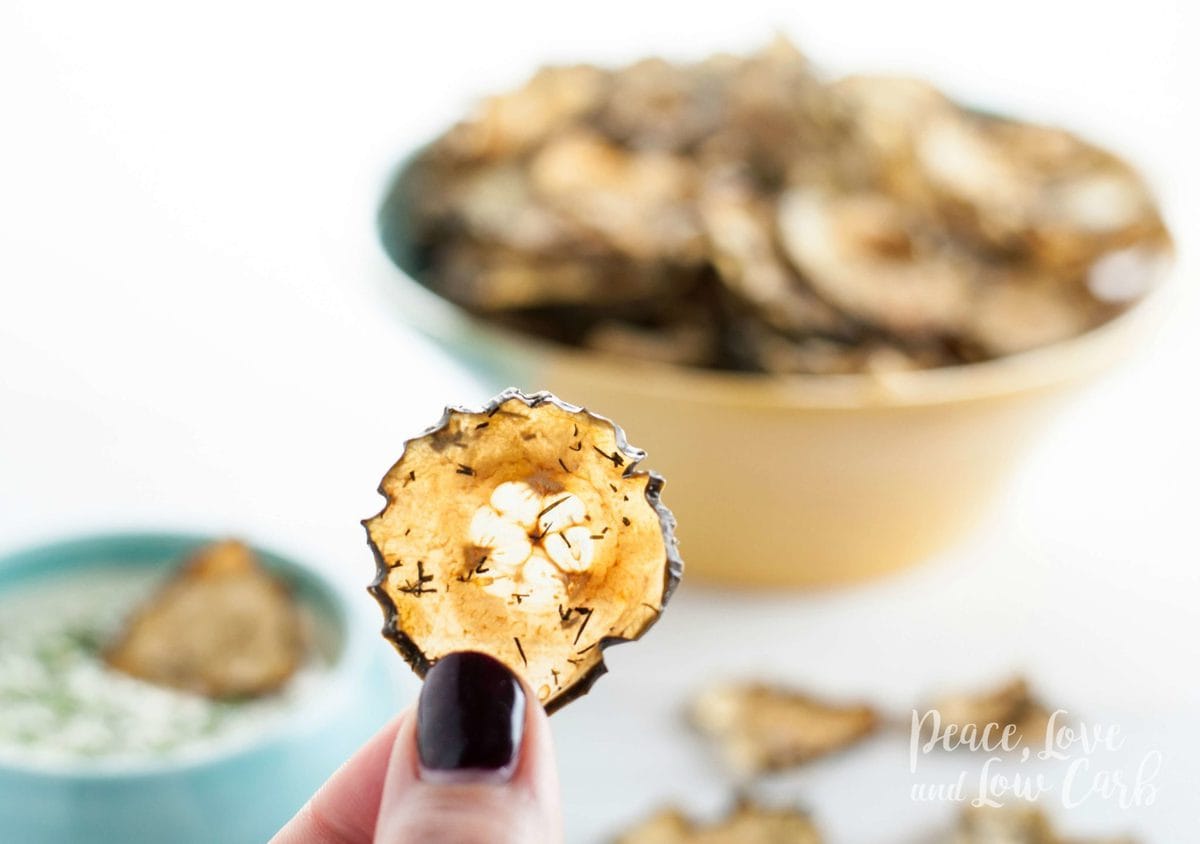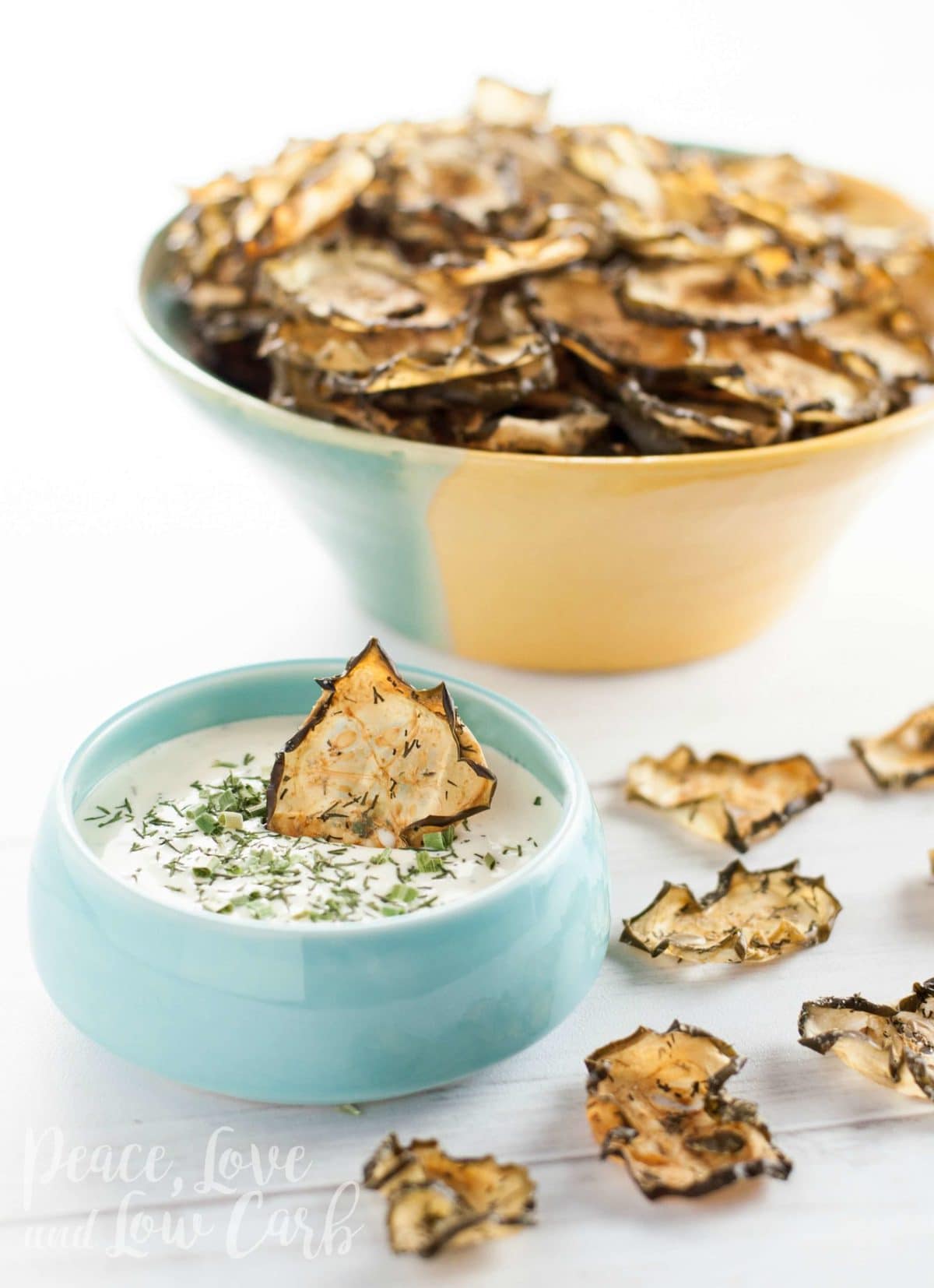 Chips, chips and more chips! Savory, crunchy snacks are my weakness. I used to joke that Doritos were my kryptonite. Put me in front of a place of sweets and I will be fine just to ignore them. Place me in front of a bowl of chips or crackers and it is like a tractor beam pulling me in. Salty and crunchy is my jam! So naturally, giving up all my favorite savory snacks was one of the harder things when switching over to a real food, low carb lifestyle. However, I am a firm believer in the fact that you don't have to sacrifice to live a healthy and balanced life. Instead, you just have to reframe the way you look at food and get a little creative in the kitchen. Sure I would rather have potato chips or tortilla chips than cucumber chips. I would be lying if I said otherwise. But I love that there are healthy, low carb options out there. Not to mention that cucumber and dill are one of my all time favorite flavor pairings.
A couple notes on these Garlic Dill Baked Cucumber Chips:
The thickness of your cucumber slices and the type of oven you have will determine the cook time.
The dryer you can get the cucumber slices before putting them into the oven, the crispier they will get.
You can get thinner slices using a mandoline. This is the one that I use and recommend.
Here are a few of my other favorite low carb chip recipes:

Sign up for updates to receive one week FREE of my low carb and gluten free meal plans:
Print
Garlic Dill Baked Cucumber Chips
---
Prep Time:

15 minutes

Cook Time:

3 hours

Total Time:

3 hours 15 minutes
---
---
---
***Please note that nutritional information listed on this page is an estimation based on the products I used.  Ingredients and nutritional information can vary greatly between brands.  Always be sure to read labels***
***Some links contained on this page are affiliate links and I may receive monetary compensation or other types of remunerations for any products purchased through these links***