Finding a good Whole30 compliant almond milk or coconut milk can be tricky. Check out this easy peasy Low Carb Whole30 Almond Coconut Milk Creamer recipe.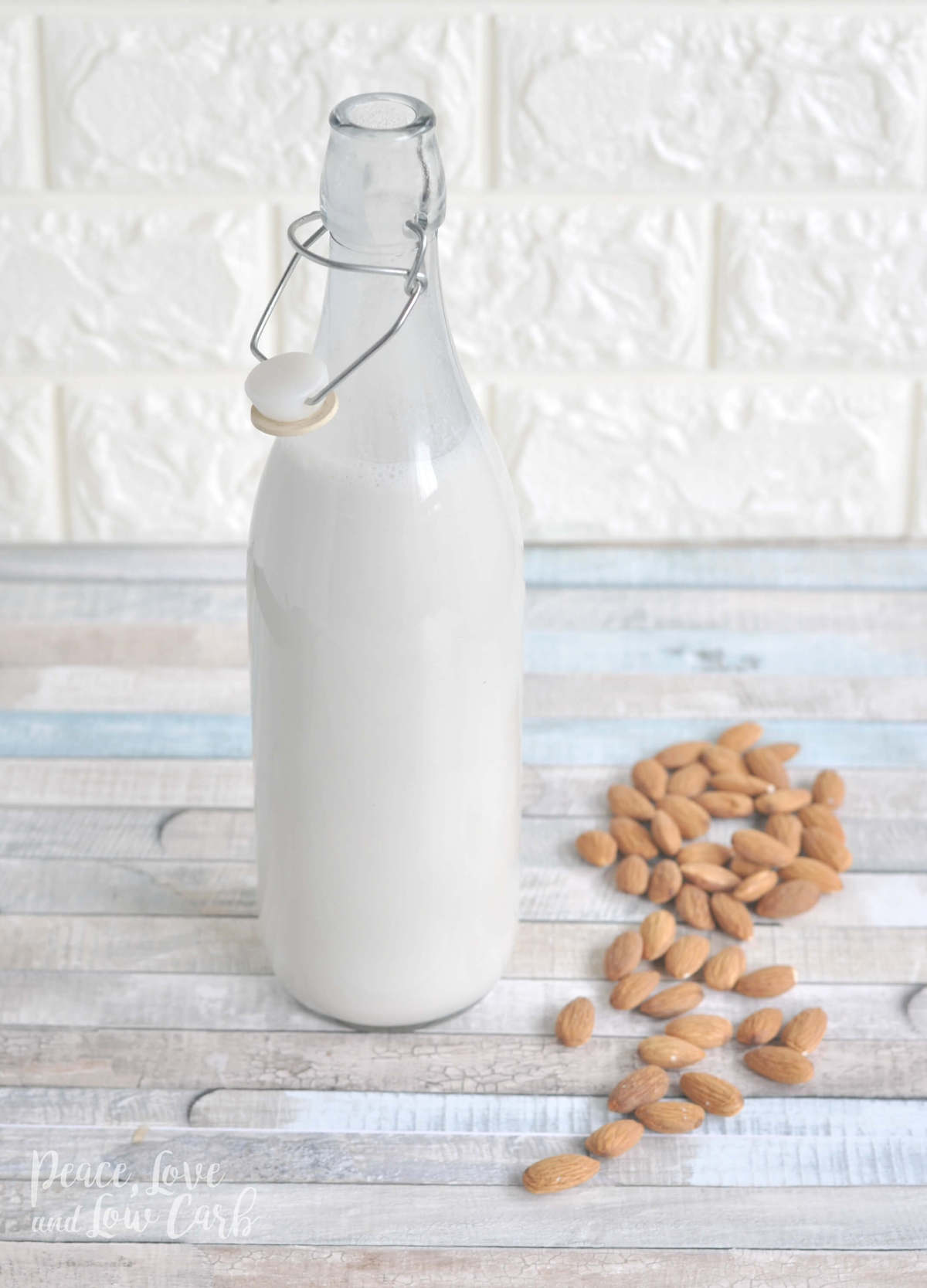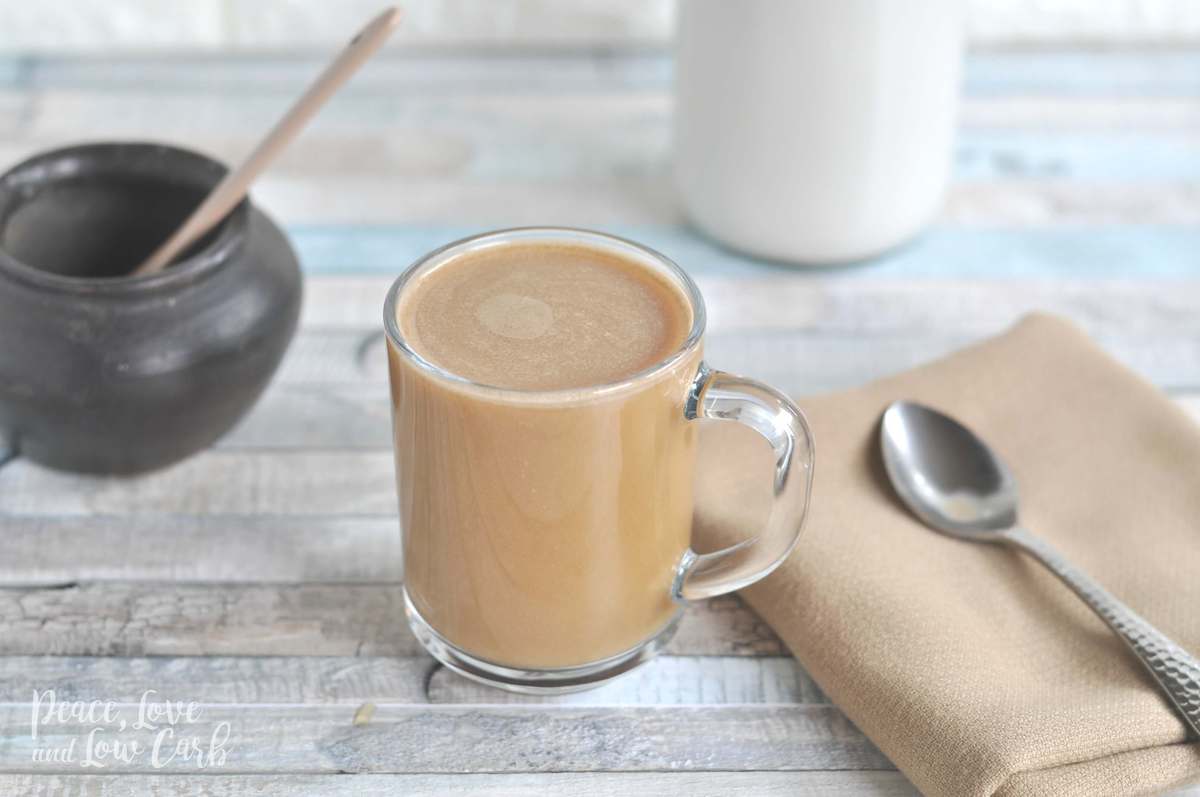 Finding a good Whole30 compliant low carb almond milk or coconut milk can be tricky. Then, once you find a brand you like, you practically need a second job just to keep you stocked up on your favorite nut based milk substitution. I have no idea why I waited so long to make my own dairy free low coffee creamer recipe. Once I realized how easy it is and finally gave it a try, there was no going back. Not only does it save money, but it is the healthiest, cleanest version of keto almond / coconut milk you can find. Making it yourself is definitely the way to go. I was looking for something I could use as a non-dairy creamer and to make a perfectly creamy low carb protein shake. This fits the bill for both of those perfectly.
This low carb almond coconut milk is perfect for low carb protein shakes, keto coffee creamer, dairy free cooking, and anything else you might use milk or heavy cream for. Since I was primarily using it for coffee creamer and for protein shakes, I made it thicker. It is the consistency of heavy cream. For a thinner version similar to a 1 or 2% milk, simply add more water.
Helpful equipment for this recipe:
Print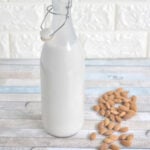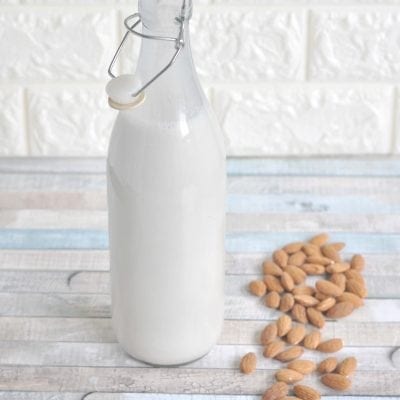 Low Carb Whole30 Almond Coconut Milk Creamer
---
---
Instructions
Soak the raw almond over night, covered in water. They will soften and plump. Discard the water.
Place the almonds in a high powered blender with 2 cups fresh water, coconut cream and vanilla extract. Blend on high for 2 minutes.
Place a mesh sieve over a bowl or a large measuring cup. Place a large nut bag over the sieve. Pour the almond mixture into the nut bag and let it strain through into bowl.
Close the nut bag and twist around the almond pulp and squeeze. Press firmly into the sieve to extract as much milk as possible.
Store in the fridge for up to a week.
---

Hey guys! Guess what! I have ANOTHER book coming out! As you make your way through the delicious low carb, keto recipes in the Craveable Keto Cookbook, you might need something to wash them down with.
I'd love any shares you'd be willing to throw my way. Help spread the word!! 🙂
Enter KETO HAPPY HOUR: 50 Low Carb Craft Cocktails to Quench Your Thirst.
It is up for pre-order now. You can grab a copy

 HERE
I know that it can be tricky to navigate alcohol on a low carb diet, so I'm taking all the guess work out of it for you. I'll show you how to indulge, while still sticking to your healthy living, ketogenic lifestyle. Think you can no longer have those delicious Moscow Mules at happy hour with your friends, or that you have to skip those margaritas on Taco Tuesday? Think again! I'm putting your favorite drinks back on the menu, the low carb menu, that is.
Whether you are craving a cocktail after a long day of work, or looking to do some healthy entertaining, this book has you covered. From mixers, to drinks and even some pub grub. It's all in there! Mixing up cocktails should be fun and it shouldn't come at the cost of your health and weight loss goals. Keto Happy Hour bridges the gap between feeling deprived and feeling mighty fine.
Strawberry Basil Lemon Drops

Dill Pickle Martinis
Cucumber Mojitos
Moscow Mules
Frosted Rum Cakes
Lemon Basil Crush
And even…
Strawberry Margarita Gummy Worms
There is something in this book for everyone!