With all the fathead pizza recipes out there, those with nut allergies might be feeling a little lost. Well this one is for you! Low Carb Keto Nut Free low carb Pizza Crust.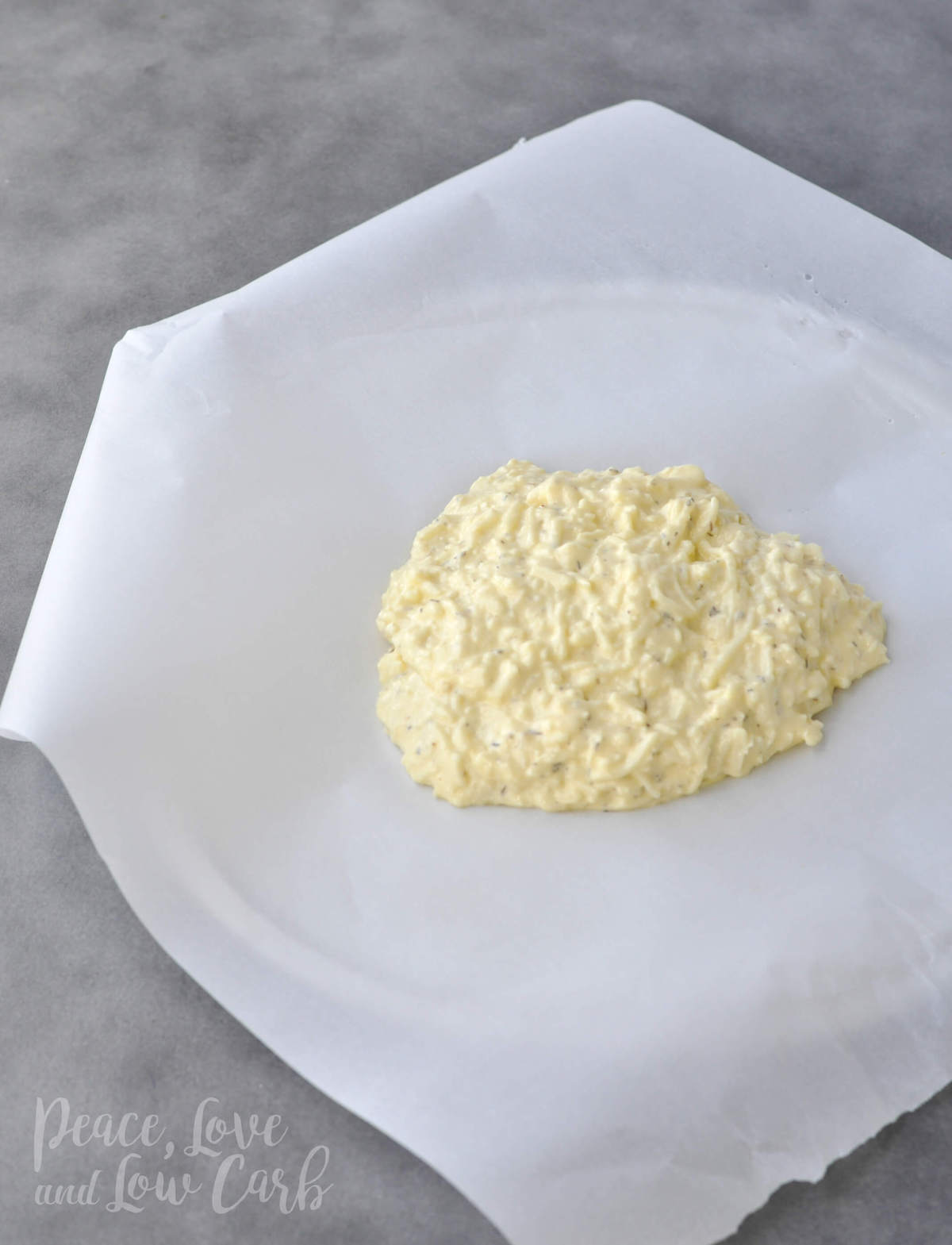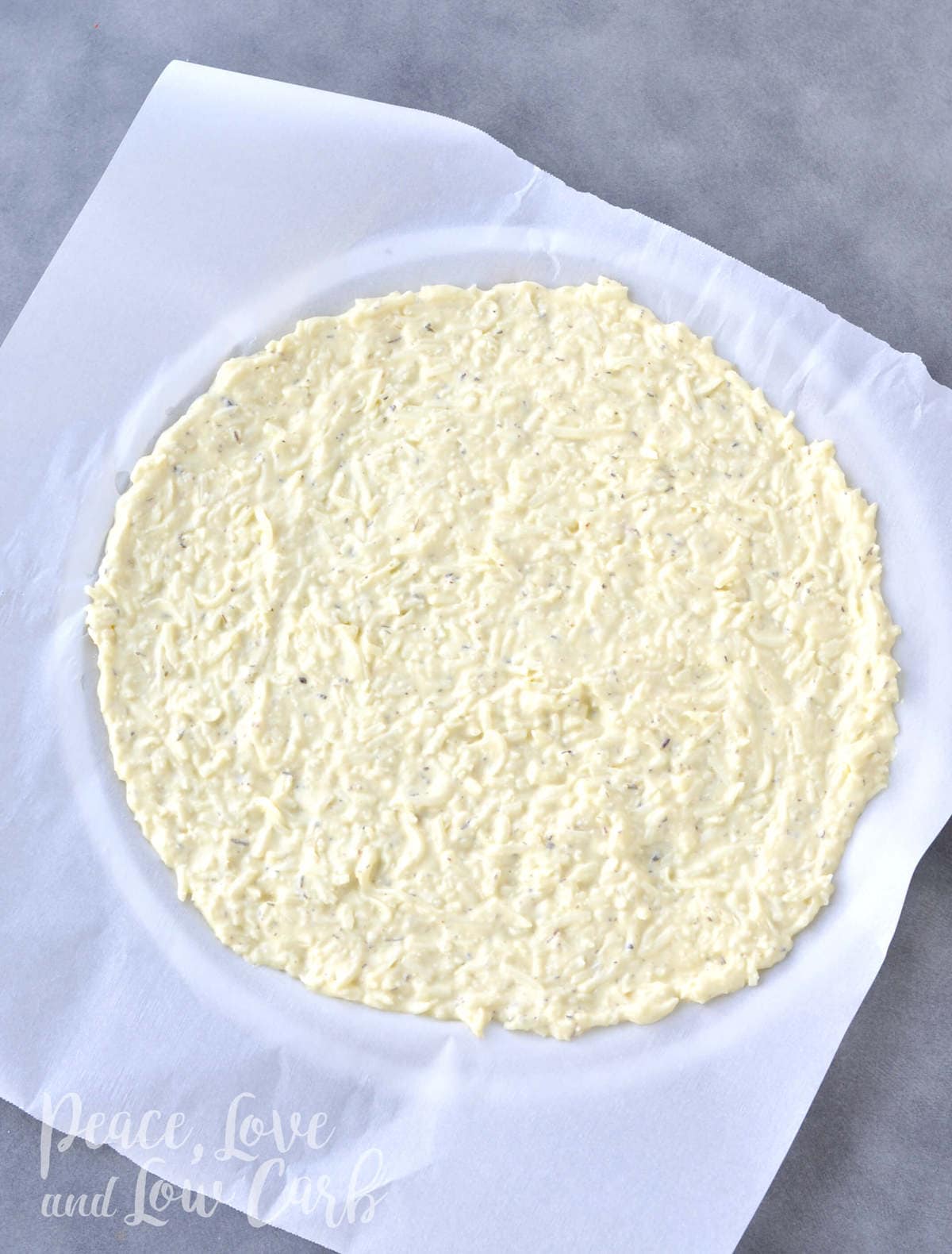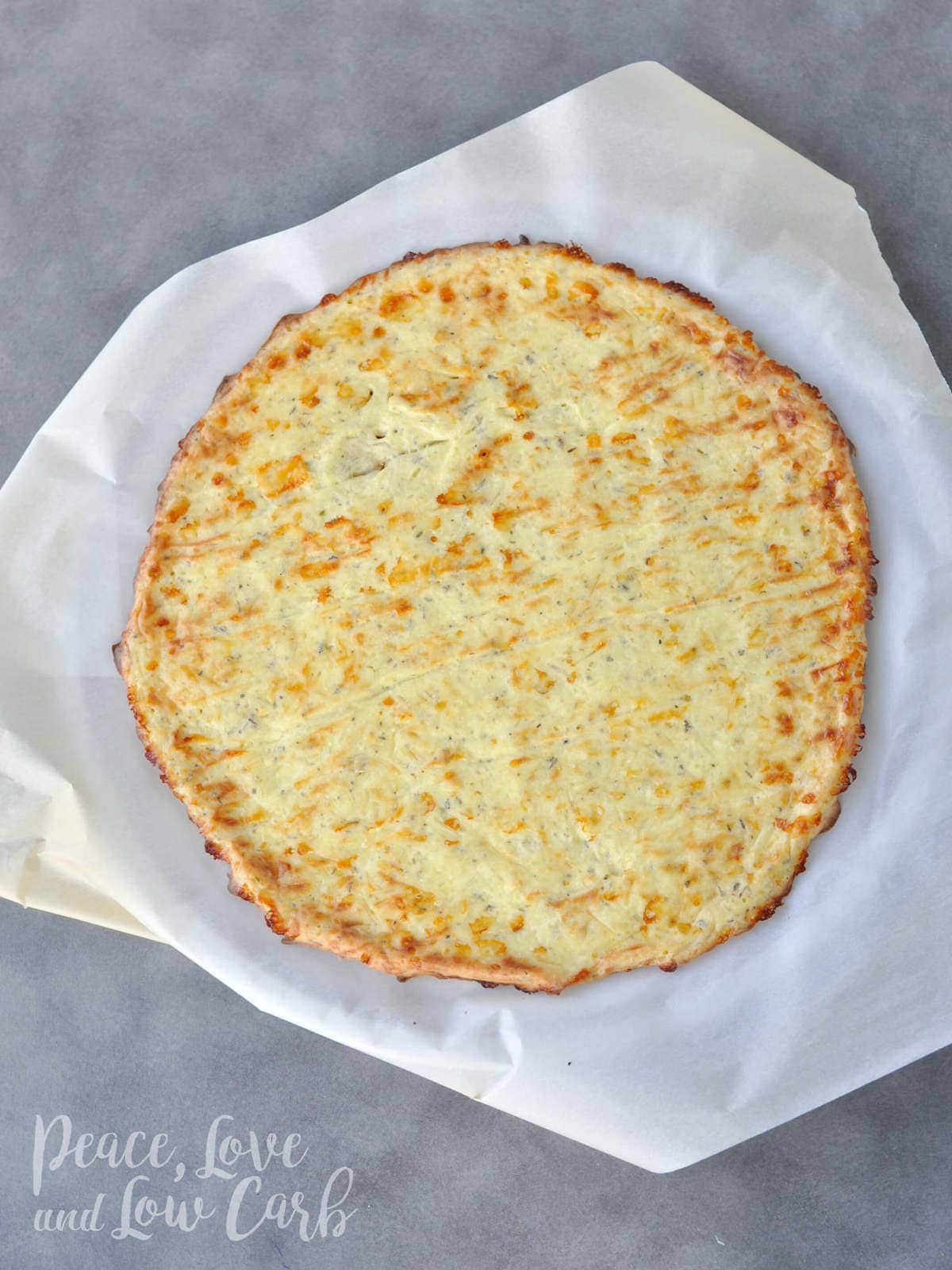 Back in 2011 (when I first started my blog) I made a low carb Greek Pizza on a low carb keto nut free pizza crust. This low carb pizza crust recipe is the exact same one I used back then. It is still one of my favorite recipes, to this day. I love the combination of fresh Mediterranean flavors, especially on pizza. Even better when it is a low carb pizza and I can eat it without any guilt or food shame. I'm sure you have seen countless fathead pizza variations floating around. Those recipes are all great, but they can leave those with a nut allergy feeling a little left out. Well have no fear, there is a low carb nut free pizza crust to save the day.
One of the things that has helped me find success in maintaining a low carb, ketogenic lifestyle is getting creative in the kitchen. Instead of giving up all of my favorite foods, I just set out to recreate all my favorite comfort foods into low carb comfort food recipes. Low carb Mac and Cheese? No problem! Low carb lasagna? Also, no problem. Low Carb Country Fried Steak? Don't worry! I've got you on that one too! Why spend your time missing all of your old favorite foods, when you can still have them?
DID YOU KNOW I HAVE TWO NEW BOOKS COMING OUT? YOU CAN ORDER THEM
HERE
Here are some of my favorite low carb, keto pizza recipes:
Print
Low Carb Keto Nut Free Pizza Crust
---
Prep Time:

10 minutes

Cook Time:

22 minutes

Total Time:

32 minutes

Yield:

Makes 8 Servings
Ingredients
4 oz cream cheese, softened
2 large eggs
1/2 tsp garlic powder
1/2 tsp onion powder
1/2 tsp dried Italian seasoning
1/4 cup grated parmesan cheese
1 1/4 cup shredded mozzarella cheese
---
Instructions
Preheat the oven to 375°F Line a 12 inch pizza pan with parchment paper. Alternately you can do this on a baking dish, lined with parchment paper or a silicone baking mat, or even in a lined casserole dish. Work with what you have.
In a mixing bowl, using a hand mixer, combine eggs, cream cheese and seasoning. There will be some small clumps, but it should be mostly smooth.
Using a rubber spatula, fold in the parmesan and mozzarella cheeses.
Transfer mixture to the lined pizza pan. Spread the mixture out in a thin, even circle. For a thicker crust, make a smaller circle.
Bake for 22 minutes, flipping 12-14 minutes in. To flip it without breaking it, I like to top it with a second piece of parchment paper and pick it up from the bottom, flipping it over with the new sheet of parchment paper under the crust, on top of the pizza pan.
Notes
Nutritional Information (Per 1/8th of the crust) Calories: 131 | Fat: 10.4g | Protein: 8.5g | Total Carbs: 1.4g | Fiber: 0g | Net Carbs: 1.4g
For Entire Crust Calories: 1047 | Fat: 83g | Protein: 68g | Total Carbs: 11 | Fiber: 0g | Net Carbs: 11g
Nutrition
Serving Size:

1/8 of the crust