Low carb and gluten free Keto Chili Dog Pot Pie Casserole. So many delicious things, all in one casserole.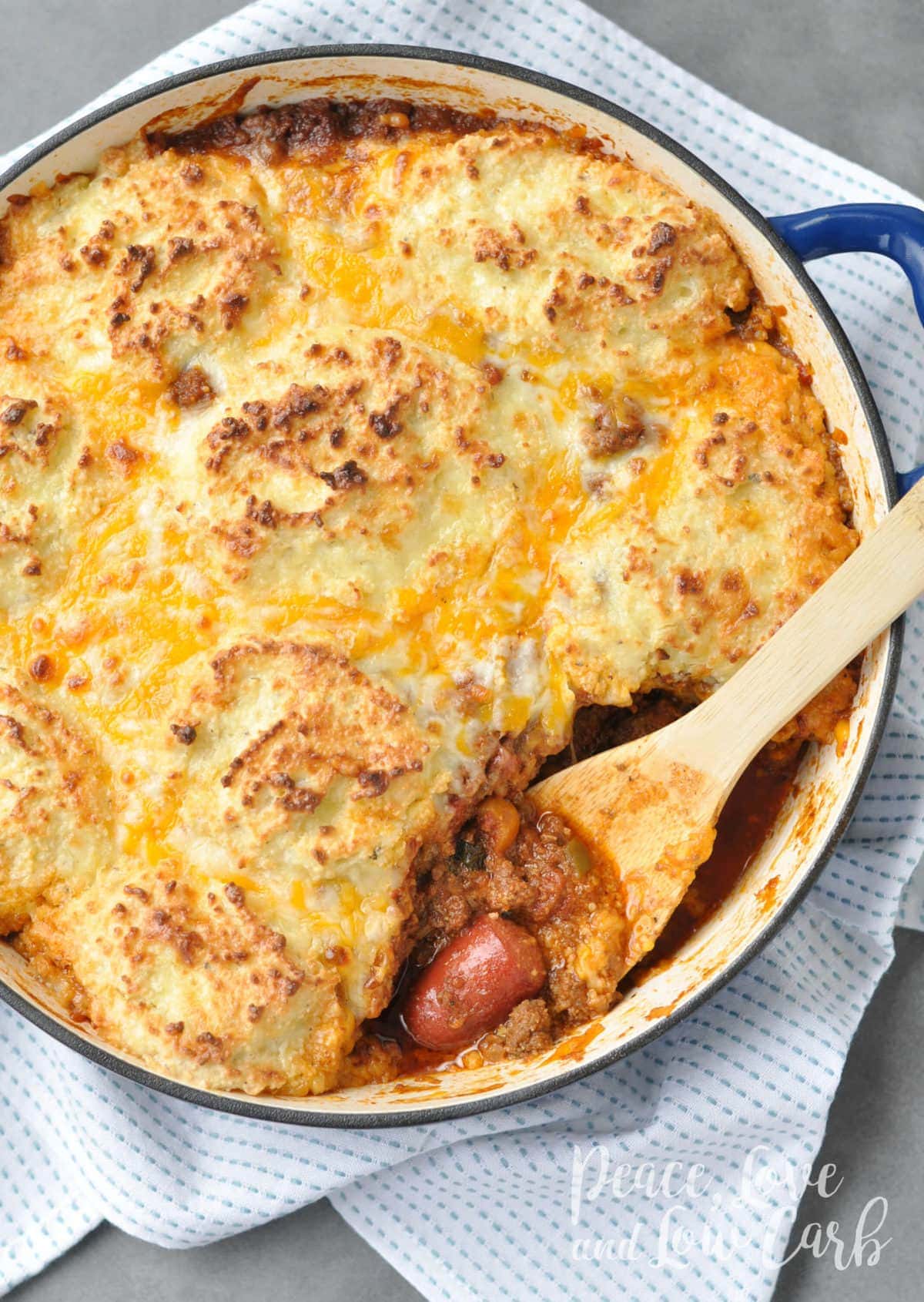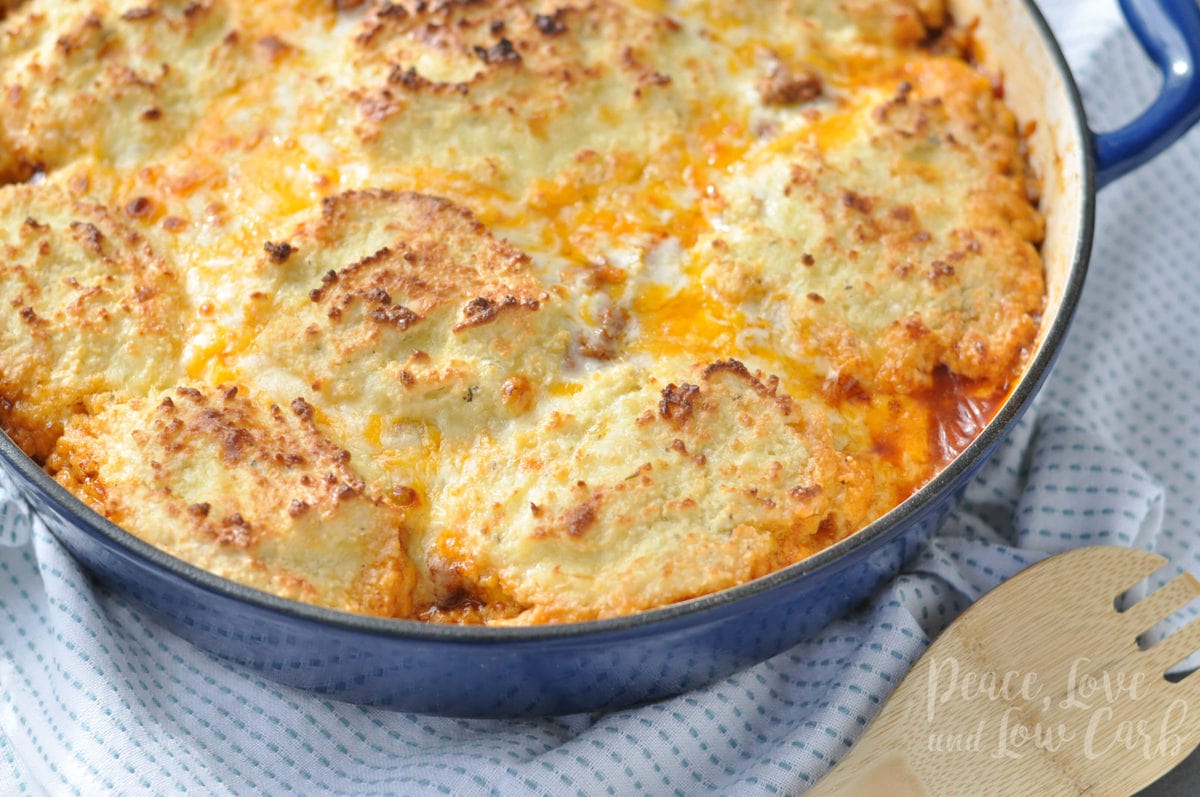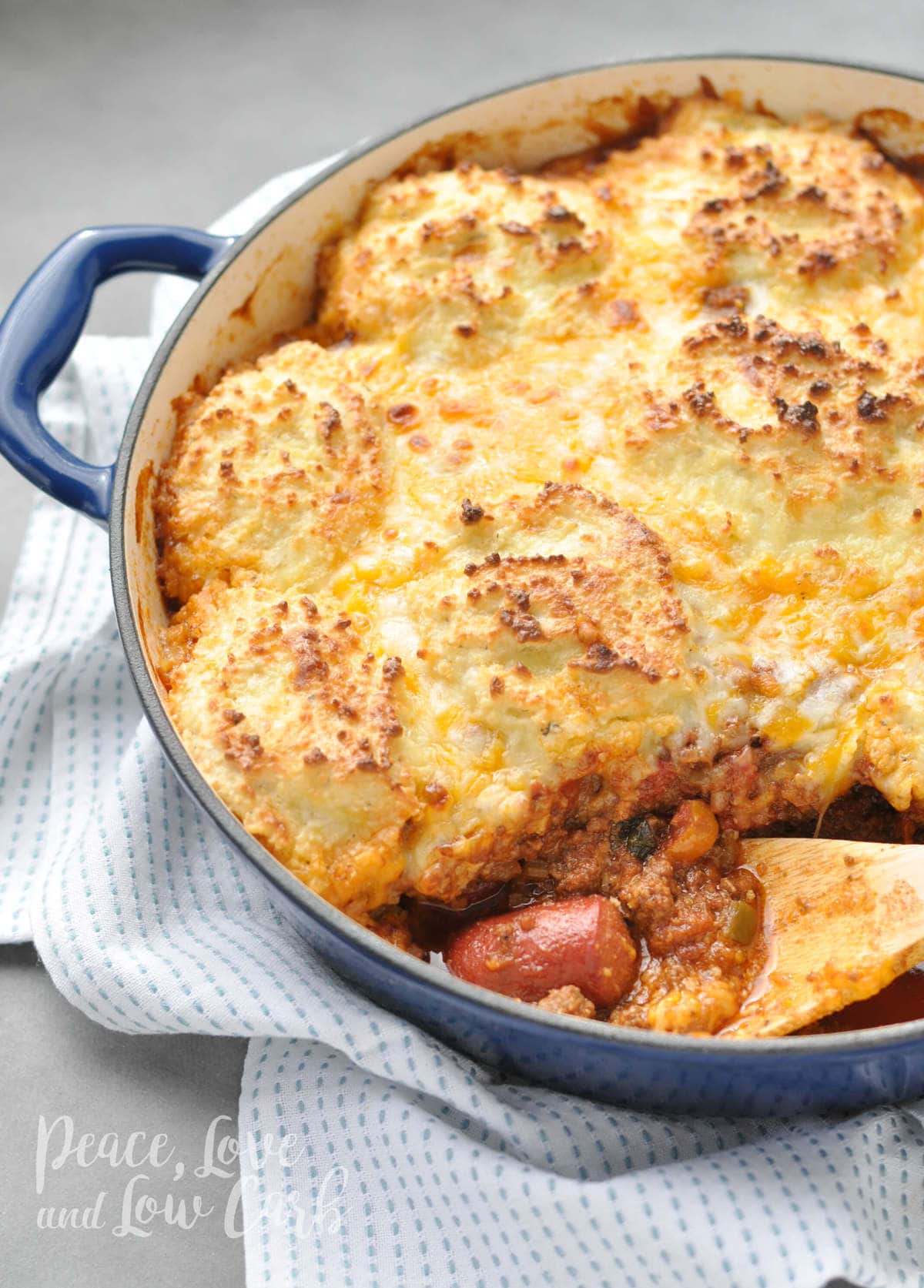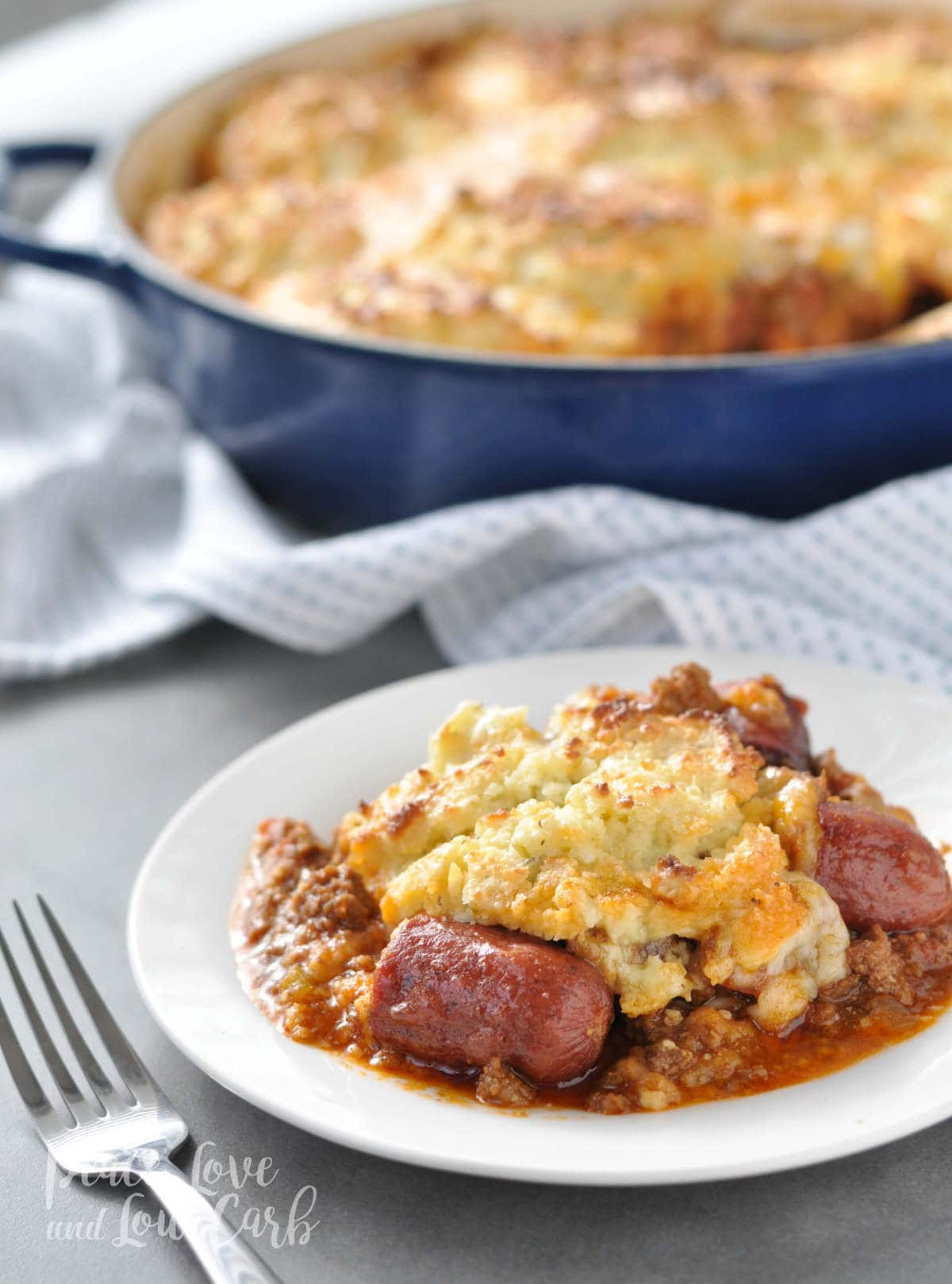 I am all about low carb keto comfort foods. In fact, recreating my old favorites into low carb and gluten free versions is exactly how my blog and my own personal weight loss journey began. It all started with a desire to lose weight without giving up all the foods that I loved. In fact, one of my all time favorite recipes is still my Caramelized Onion and Prosciutto Cauliflower Mac and Cheese recipe. I learned a lot from that recipe. I learned that I could stick to a low carb lifestyle without feeling deprived. I learned that with a little creativity in the kitchen, there was nothing that was off the table. Most importantly, I learned that I loved cooking and sharing recipes with the world. You could kind of say that low carb comfort foods gave birth to my business.
I've had this Keto Chili Dog Pot Pie Casserole floating around in my head for a while now. My Low Carb Slow Cooker Kickin' Chili is still one of the most visited recipes on my site. What goes better with chili than biscuits? Nothing! Especially when they are low carb and gluten free biscuits! They make the perfect, hearty comfort food topping for a low carb pot pie.
This recipe takes a bit of preparation time, but it is definitely worth it. Try serving it with sour cream and green onions on top. YUM!
My New Book is NOW Available  ORDER HERE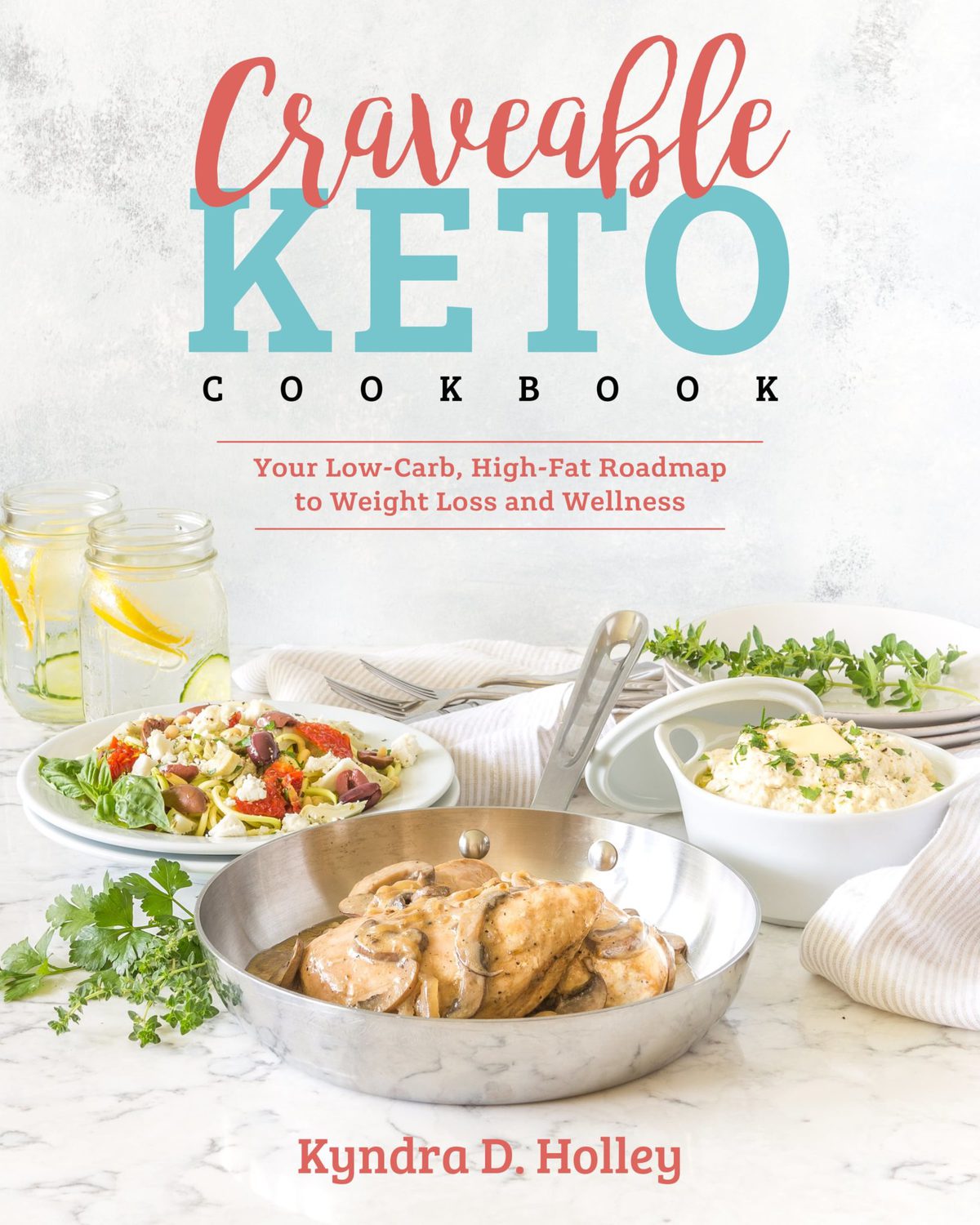 Check out some of my other favorite comfort food recipes:
Print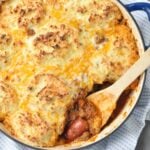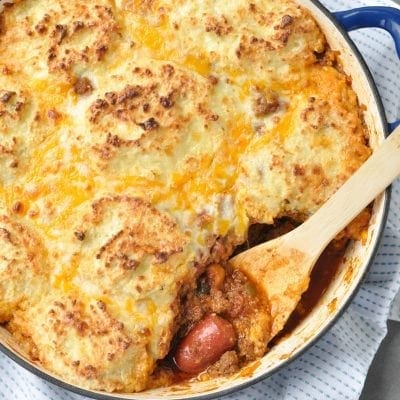 Keto Chili Dog Pot Pie Casserole
---
Author:

Yield:

Makes 12 Servings
---
Instructions
Prepare the chili ahead of time. You can drastically reduce the cook time of this recipe by converting the chili to a stovetop recipe.
Heat the butter in a large oven proof skillet over medium heat. Once the butter is melted and the pan is hot, add the sliced hot dogs to the pan and cook until they have a nice sear on them.
Pour the entire batch of chili on top of the cooked hot dogs.
Mix the cheddar and mozzarella cheeses and sprinkle them over top of the chili.
Prepare the biscuit dough according to the directions (minus the sausage)
Preheat oven to 350°
Drop large scoops of the biscuit dough on top of the casserole.
Bake for 30 minutes or until the biscuit topping is golden brown.
Notes
Nutritional information will vary by ingredients used. Please use a site like MyFitnessPal or FatSecret to figure out this information based on the ingredients you used.
Nutrition
Serving Size:

1/12 of recipe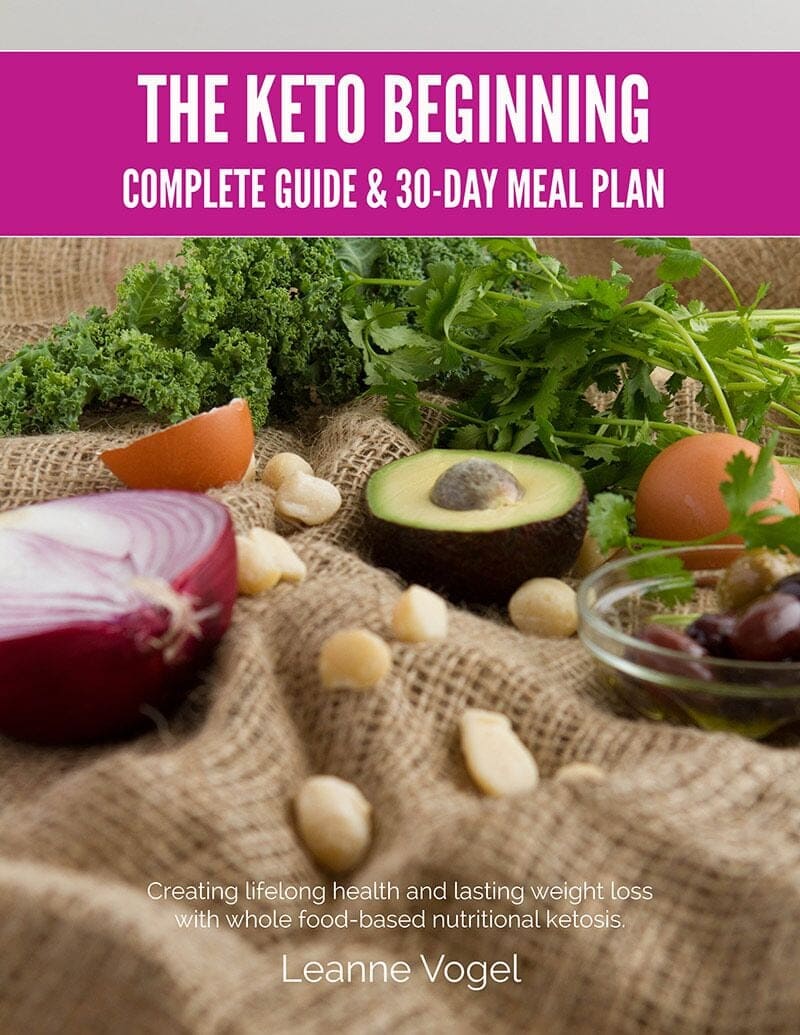 Grab a copy of The Keto Beginning – HERE
The complete beginners guide to keto fat loss that will kick start your journey towards health and happiness immediately.
A 30-Day meal plan that takes the guesswork out of what to eat and when to eat it…
Day-by-day meal planning that provides you with the healthy nutrition your body needs with meals that are quick and simple to prepare.
Over 50 quick daily recipes that you can prepare in 15 minutes or less. You don't need to slave away in your kitchen every day just to lose weight.
Over 200 paleo-friendly, gluten-free, grain-free, sugar-free, dairy-free and legume-free recipes with simple instructions that you can use every day.
A set of simple spice mixtures that you can use on any of your foods to boost their flavor and leave you feeling satisfied.
A great set of recipes that will never get old so that you can continue living your ketogenic lifestyle without growing tired of the food.
Total body confidence, regulated metabolism, and convenient implementation with a specially designed ketogenic protocol.
17 Packed chapters with everything you need to know to get into and maintain, a state of nutritional ketosis so you can burn fat all day.
A complete guide to eating low-carb, high-fat, whole food based approach with moderate protein and no dairy, grains, or legumes.
9 Key Tips that have helped me, and thousands of women like me, make their diet more successful than any diet they've tried before…
A complete rundown of the 12 supplements your body needs to maximize the fat-burning power of a keto based diet.
And I'll even give you access to my in-depth journal with lessons-learned from my personal 30-day journey on keto.
Grab a copy of The Keto Beginning – HERE