This Blueberry Mojito is the perfect keto cocktail for when you want to kick back and enjoy happy hour without all the sugar and carbs. It is amazingly crisp and refreshing.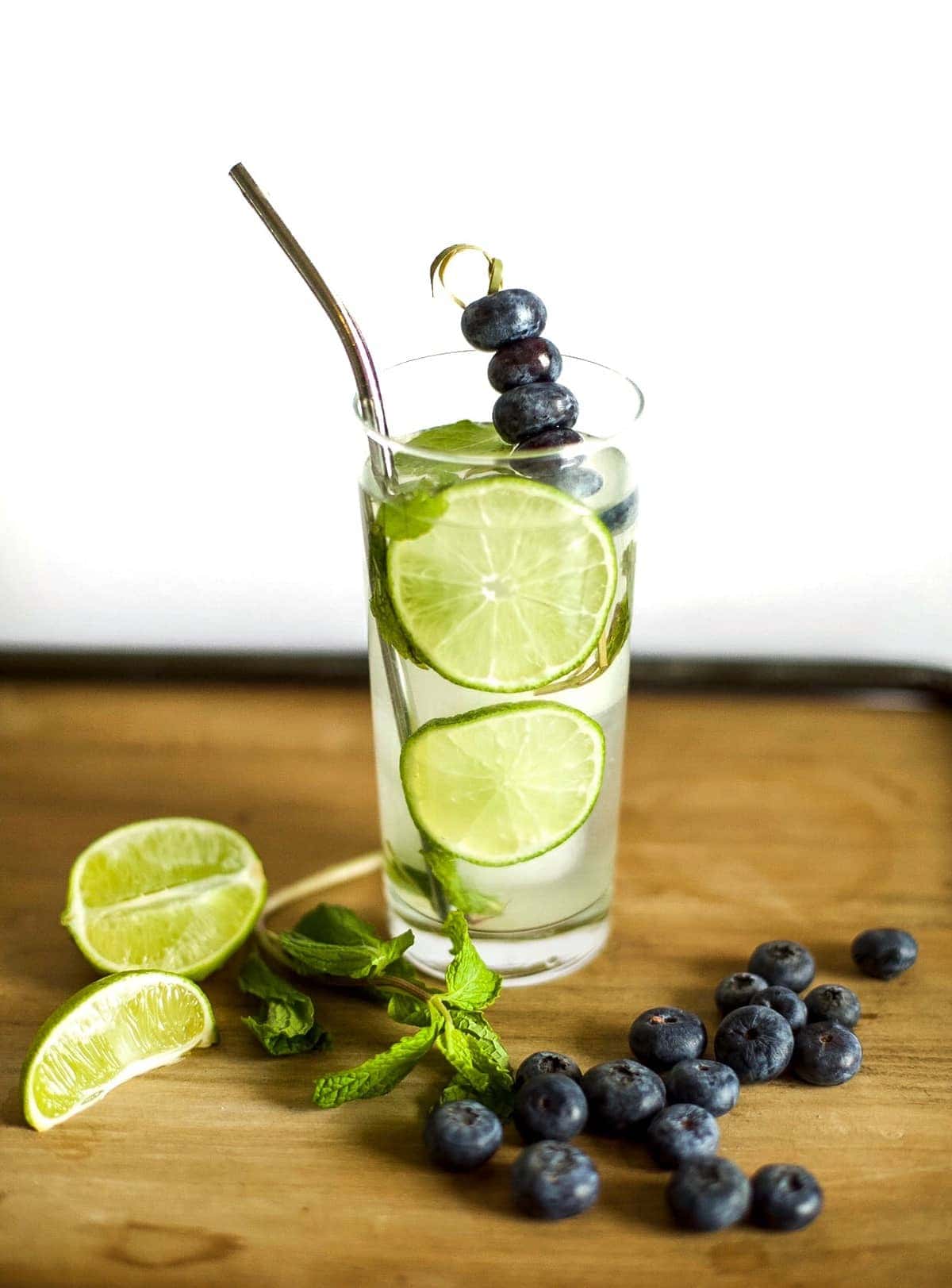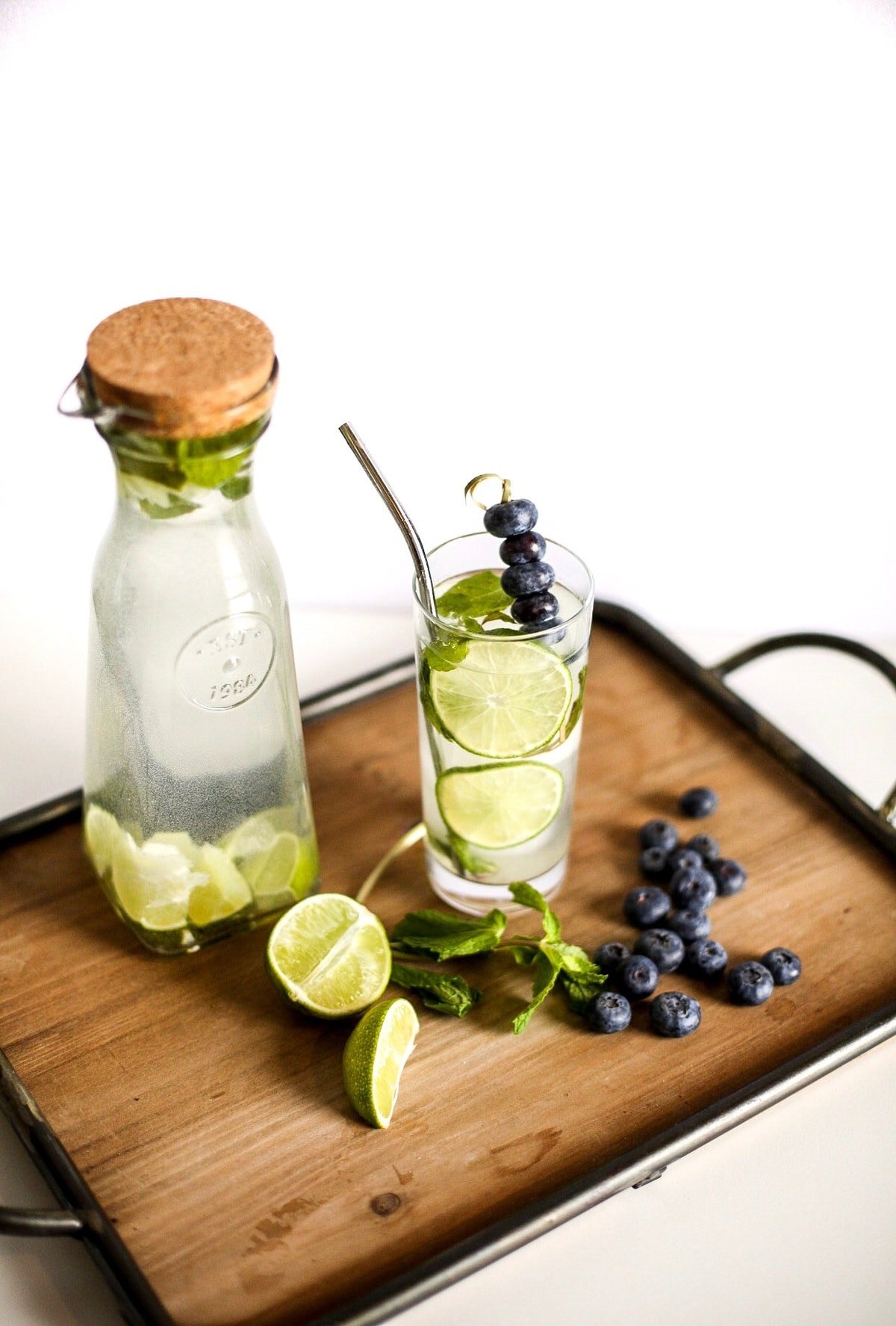 You say Blueberry Mojito, I say Blueberry Mo-Keto
Todays low carb drink recipe is another guest post from my friends Lisa and Erika of Boozy Ketones. In case you missed their last keto cocktail guest post - The Garden Surprise, they are the boss babes, mixing up ketofied cocktails and inspiring their tribe to live like every moment is happy hour. They have made it their personal mission to prove that living a keto lifestyle doesn't have to come at the expense of your social life and they look damn good doing it too! Take it away, girls...
From Lisa and Erika of Boozy Ketones
We LOVE to entertain here at BK headquarters. Most of our friends are either on the Ketogenic diet or eat low carb, but even those who don't follow this lifestyle love this Mo-Keto and the minimal amount of sugar it contains. Mojitos are relatively common, making it an easy crowd pleaser. It's light, refreshing, and delicious. Did we mention dangerous? It tastes like spa water- but the fun spa where you get to drink. Our friends prefer this Mo-Keto over traditional sugary Mojito mixers that can contain upwards of 20+ carbs per serving. Those can be just way too sweet if you have more than one!
You could easily make this in a pitcher for a crowd so you're not squeezing limes and muddling mint all night. Parties are for socializing, NOT being stuck in the kitchen all night with sore fingers.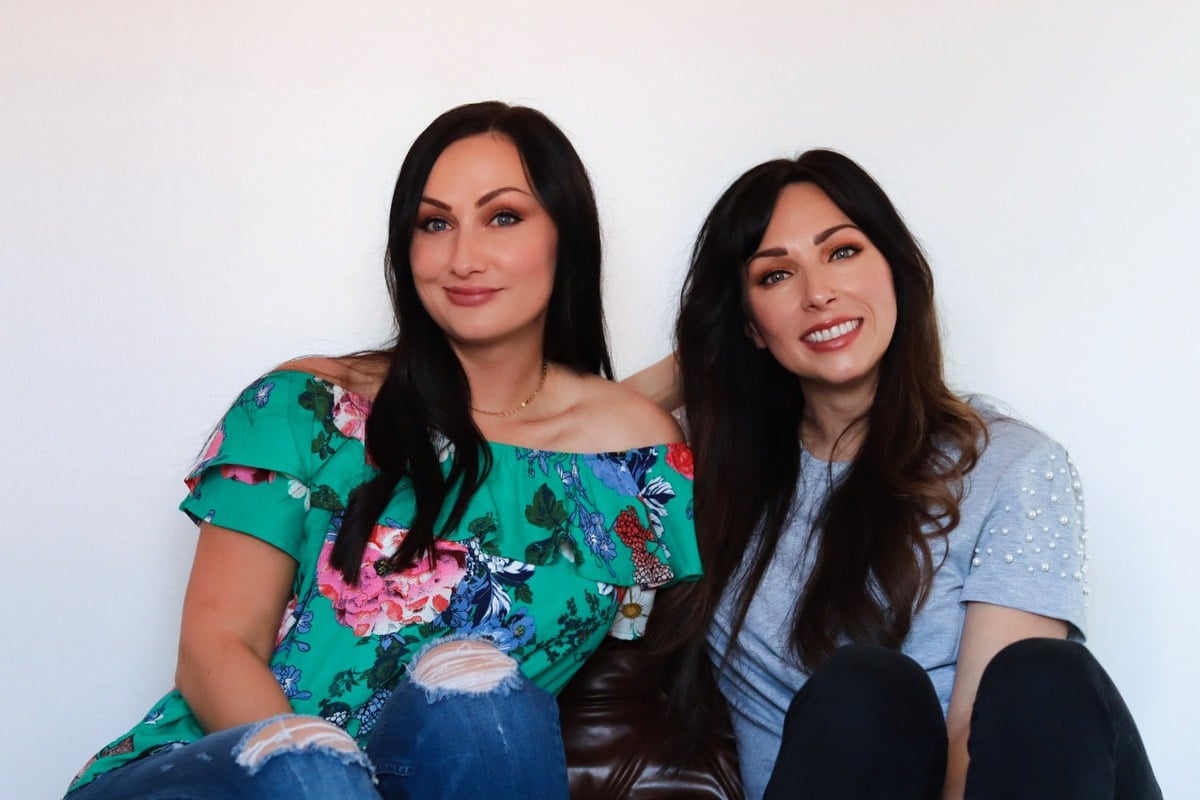 more keto cocktail recipes
The Garden Surprise - Gin Cocktail
Print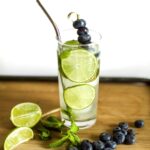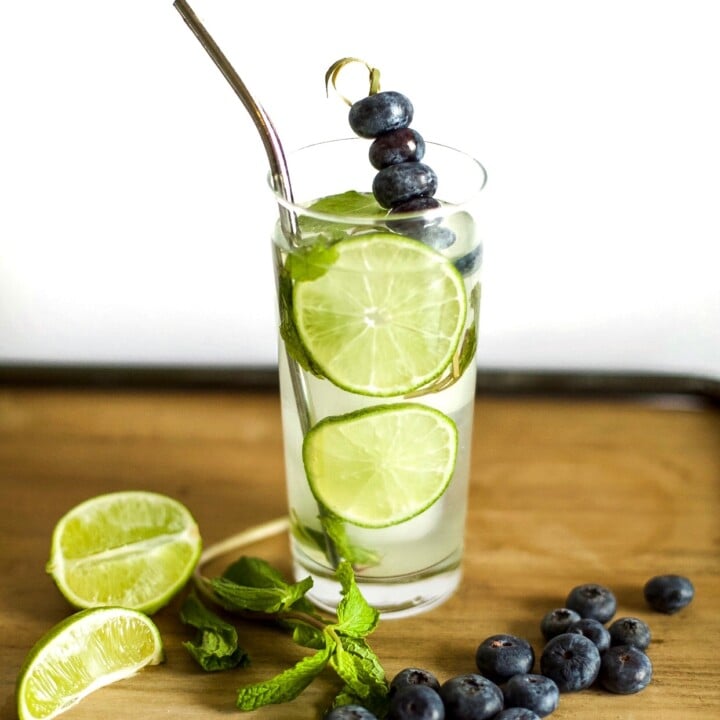 Keto Blueberry Mojito (Mo-Keto)
---
2 ounces

white rum
Juice of

½

lime

1 teaspoon

powdered erythritol, more to taste (I use this brand)

4

fresh mint leaves
Club soda

5

blueberries, for garnish
---
Instructions
Lightly muddle the rum, lime juice, erythritol and mint leaves. Pour over ice and top with club soda. Garnish with fresh blueberries, if desired.
Notes
Muddling the mint with the sweetener gives you a really nice mint infused flavor
Nutrition
Serving Size:

1 drink

Calories:

90

Carbohydrates:

4g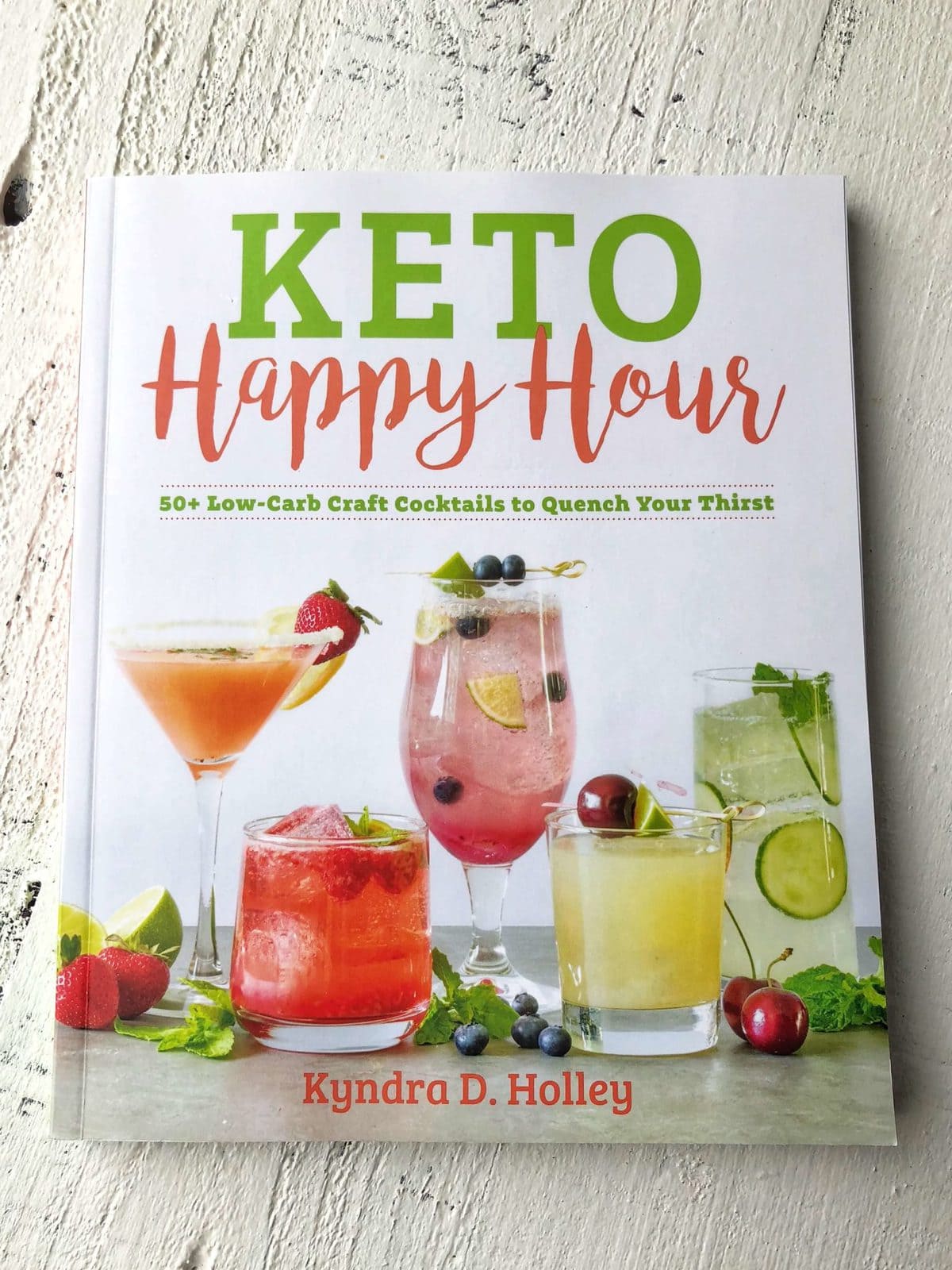 KETO HAPPY HOUR: 50 Low Carb Craft Cocktails to Quench Your Thirst.
Check out my other books -

HERE

So it's Friday night and you're feeling alright. You're ready to dance the night away with a cocktail in your hand. OR, if you are more like me, you want to have a cocktail at home with friends. But how do you know what to drink? What is the best alcohol for a low carb diet. Or what alcohol is lowest in carbs?

First, I'm going to break down the carbs in alcohol for you. Check out my Complete Guide to Carbs in Alcohol. If you're wondering… Can you have alcohol on a low carb diet? Is alcohol keto? You might be saying to yourself "But wait? I can't! I'm low carb." Well, you are NOT low carb. You're are a person following a low carb lifestyle. Do not be defined by your dietary decisions. Doing so will lead to a life of restriction and feeling restricted often causes us to stray from our intended path. Besides, who wants to pass up low carb gummy worms. Especially when they are boozy low carb gummy worms.
YOU CAN GRAB A COPY -
HERE
I know that it can be tricky to navigate alcohol on a low carb diet, so I'm taking all the guess work out of it for you. I'll show you how to indulge, while still sticking to your healthy living, ketogenic lifestyle. If you think you can no longer have those delicious Moscow Mules at happy hour with your friends, or that you have to skip those margaritas on Taco Tuesday, think again! I'm putting your favorite drinks back on the menu, the low carb menu, that is.
Whether you are craving a cocktail after a long day of work, or looking to do some healthy entertaining, this book has you covered. From mixers, to drinks and even some pub grub. It's all in there! Mixing up cocktails should be fun and it shouldn't come at the cost of your health and weight loss goals. Keto Happy Hour bridges the gap between feeling deprived and feeling mighty fine.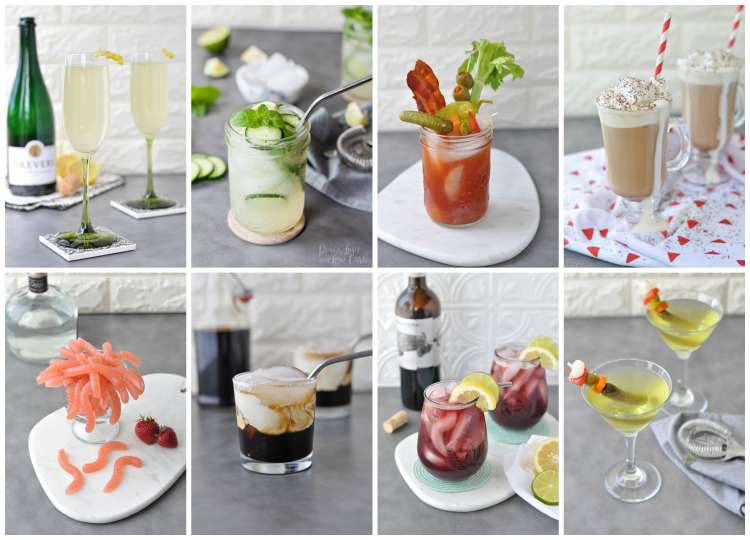 WITH RECIPES LIKE:
Strawberry Basil Lemon Drops
Boozy Hot Cocoa
Dill Pickle Martinis
Moscow Mules
Irish Coffee
Bloody Marys
Scratch made Low Carb Bloody Mary Mix
Homemade low carb coffee liqueur and Low Carb Irish cream
Low Carb Whiskey Sour
Hot Toddy
Cucumber Jalapeno Margaritas
And even…
Low Carb Strawberry Margarita Gummy Worms
AND EVEN SOME FOOD RECIPES LIKE:
Halloumi Bruschetta
Cheesy Nachos
Barbecue Smoked Sausages
Pizza Bagels
Teriyaki Steak Bites
Avocado Keto Hummus
Keto Buffalo Chicken Jalapeno Poppers
Crispy Baked Garlic Parmesan Wings
Bloody Mary Roasted Nuts
Red Wine Fudgesicles
and more...
YOU CAN GRAB A COPY -
HERE