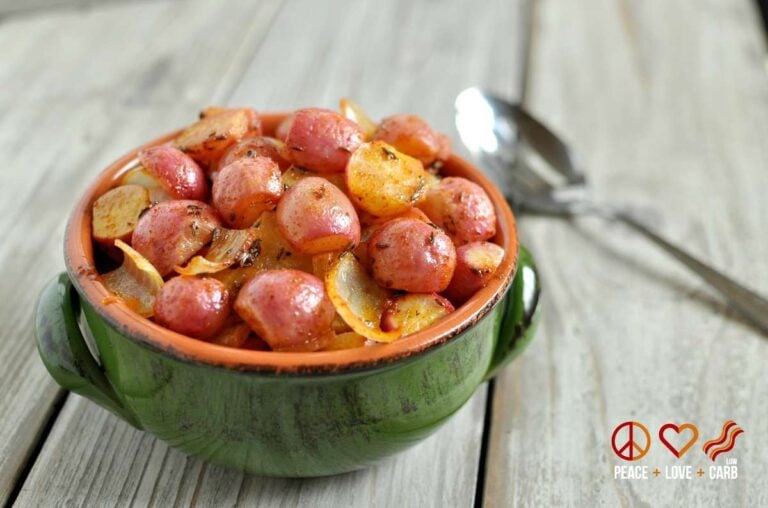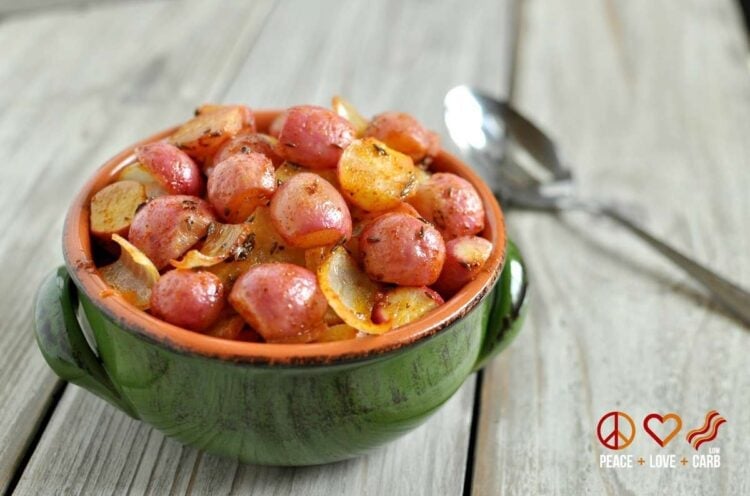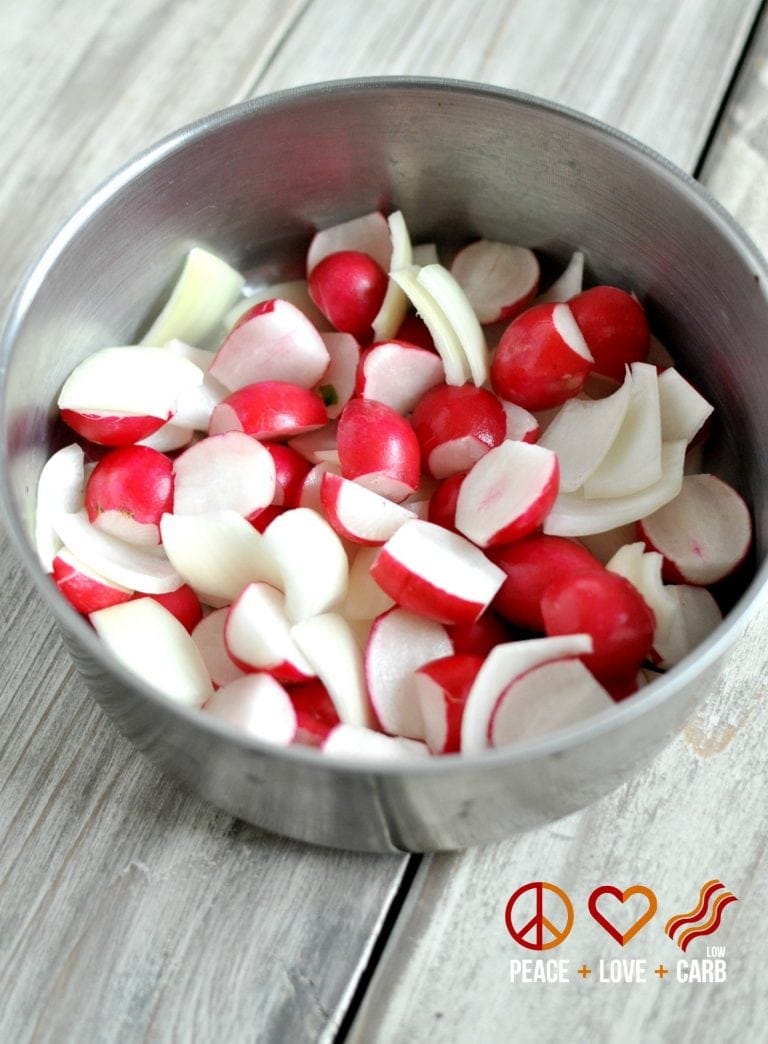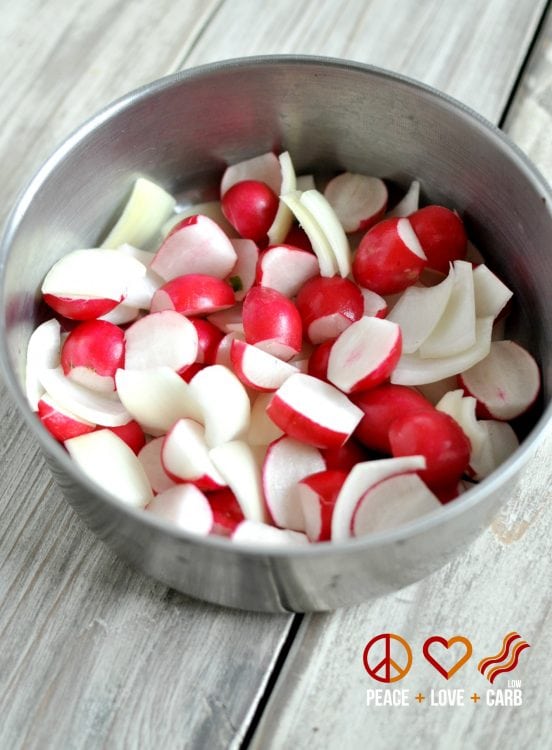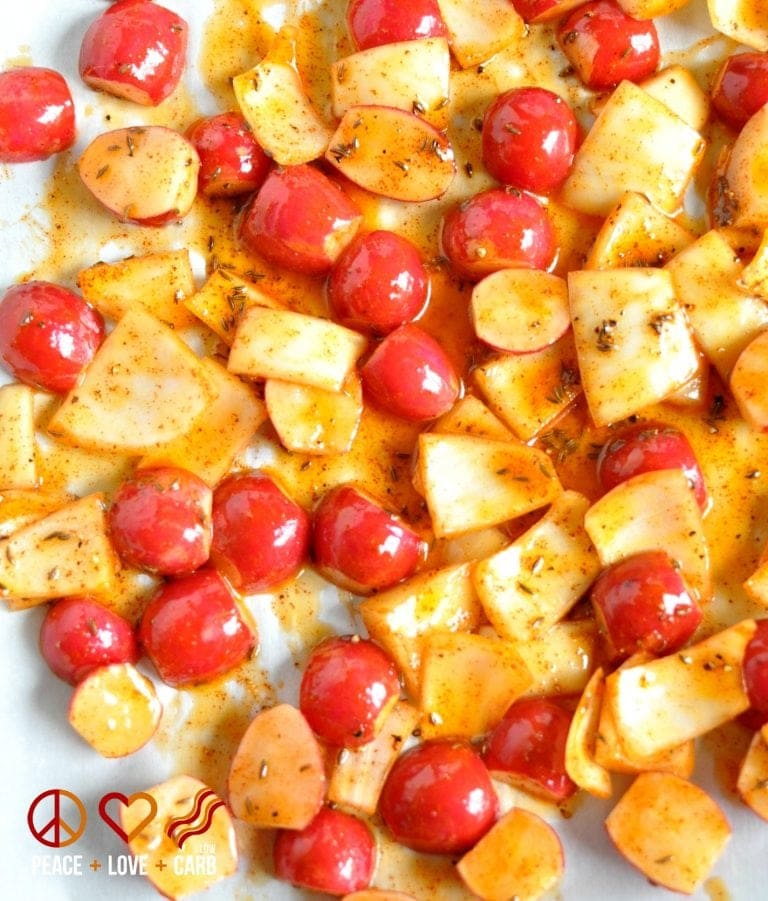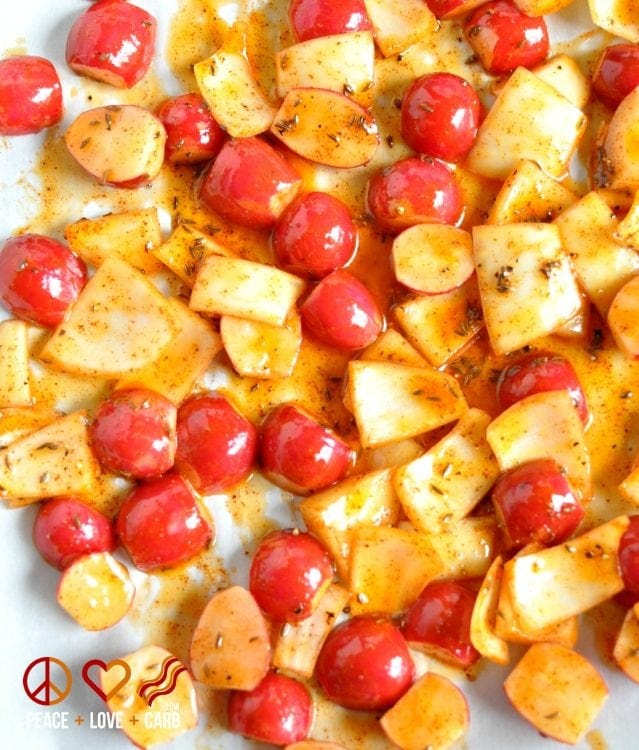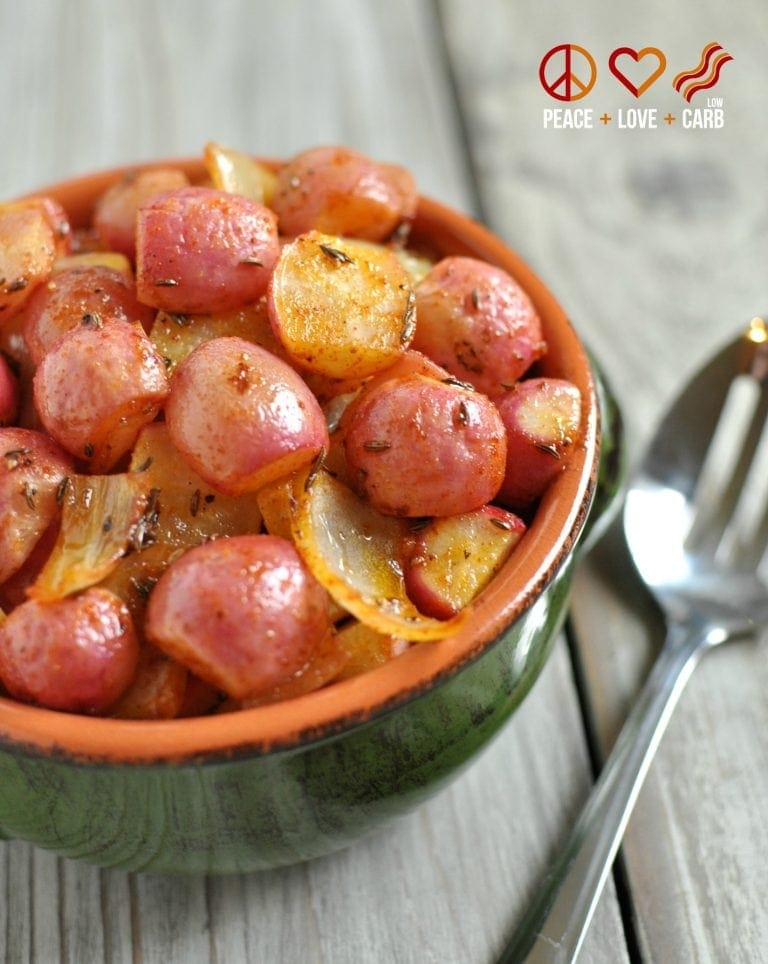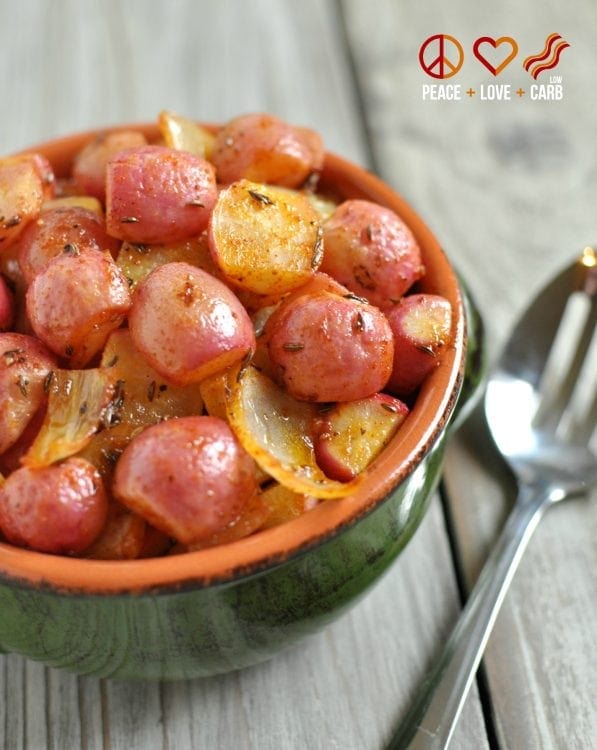 When you saw the picture did you think it was a bowl of red potatoes? Fooled ya! These little red beauties are actually radishes. Prior to growing up and venturing out on my own, my only experience with radishes was in pre-mixed bags of salad. I always found them to be bitter and otherwise flavorless. I would push them around and around on my plate until I ate all of the good stuff that was mixed in with them. It wasn't until much later that I realized just how delicious radishes actually are. Roasting them gives them a subtle sweetness that completely transforms them. Don't believe me? Try this recipe out for yourself.
Check out some of my other favorite low carb vegetable side dish recipes:
Print
Paprika Roasted Radishes with Onions – Low Carb, Gluten Free, Paleo
---
---
Instructions
Preheat oven to 350° Line a rimmed baking sheet with parchment paper.
In a mixing bowl, combine radishes and onion. To the bowl, add butter, olive oil, fennel seeds, paprika, sea salt and black pepper. Toss until radishes and onions are evenly coated.
Pour radishes and onions in a single layer onto the parchment paper. Pour any extra butter and seasoning over the top.
Bake for 20 minutes.
Notes
Per Serving - Calories: 135 | Fat: 13g | Protein: 1g | Net Carbs: 3g