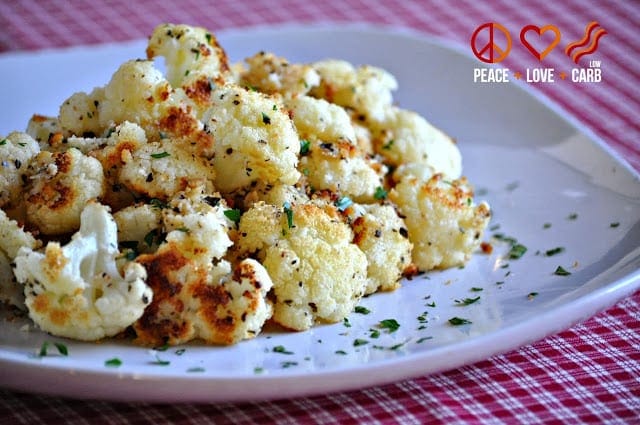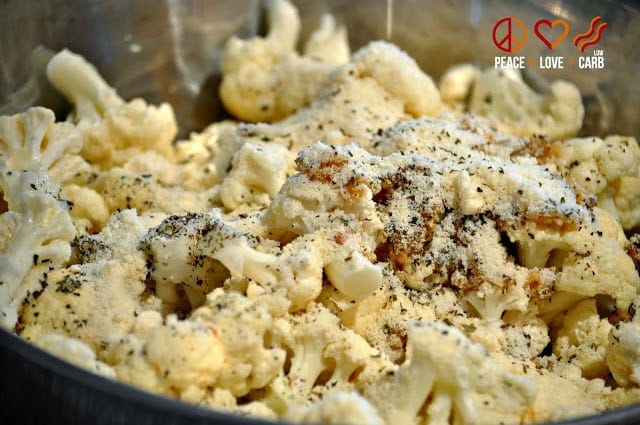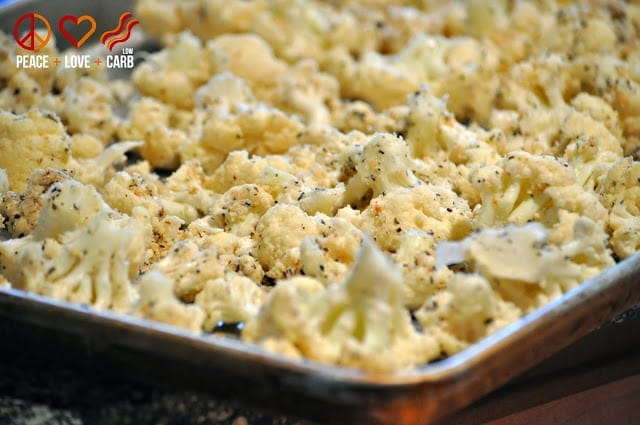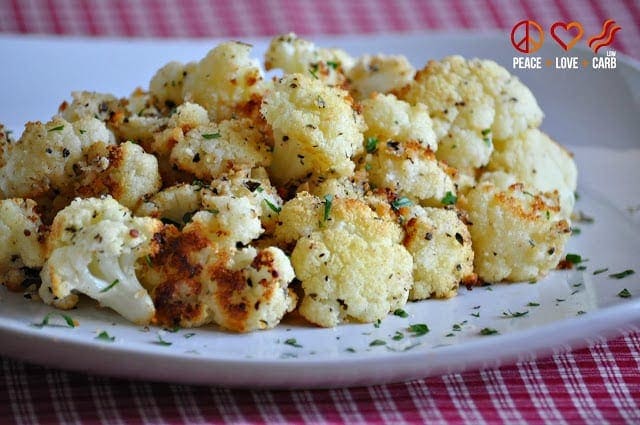 Cauliflower is one of those foods that took me decades to love.  But since I have realized that it has the potential to make a great substitute for some many of the foods I don't eat anymore, I certainly have made up for lost time.  Cauliflower has quickly become a staple in my home.


Check out some of my other favorite low carb cauliflower recipes:

Sign up for updates to receive one week FREE of my low carb and gluten free meal plans:
Large Head Cauliflower – Trimmed into Small Florets
½ Cup Parmesan Cheese – Grated
1 Tbs. Italian Seasoning
3 Cloves Garlic – Minced
3 Tbs. Olive Oil – More if needed
Salt and Pepper – To Taste
In a large
mixing bowl
, combine cauliflower, Parmesan cheese, Italian seasoning, garlic, olive oil, salt and pepper.  Toss until ingredients are well combined and cauliflower is coated.
Line in a single layer, on a rimmed baking sheet and bake on the top rack for 30-40 minutes.
Prep Time – 10 Minutes
Cook Time – 40 Minutes
Makes Servings: 6
Per Serving:
Calories – 133
Carbs – 4.5 net g
Protein – 6 g
Fat – 10 g
***Please note that nutritional information listed on this page is an estimation based on the products I used. Ingredients and nutritional information can vary greatly between brands. Always be sure to read labels***
***Some links contained on this page are affiliate links and I may receive monetary compensation or other types of remunerations for any products purchased through these links***