Balsamic Marinated Tomatoes, perfect for adding to salads, enjoying with mozzarella cheese and fresh basil, or on their own!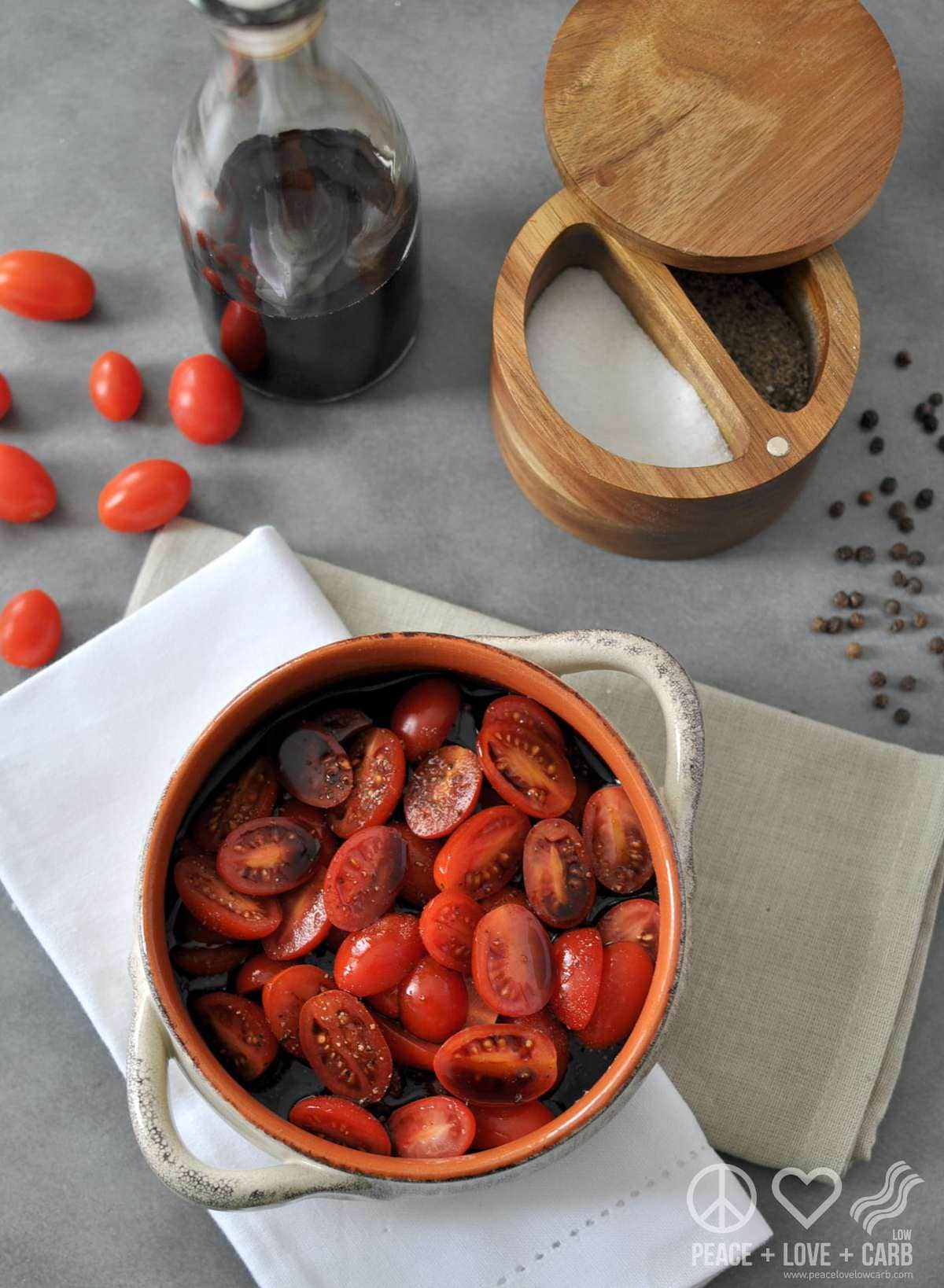 Why I love these Balsamic Marinated Tomatoes
Would you believe me if I told you that I am 38 years old and I only starting liking tomatoes within the last year or so? Just goes to show that our tastes continue to evolve and change. I always liked tomato sauces, ketchup and things of the like, but I never cared for the texture of fresh, uncooked tomatoes.
There is a restaurant close to our new home and they have the most amazing side salad ever. It is so simple, but craveable. One of the things that makes it so special is their balsamic marinated tomatoes. I absolutely love balsamic vinegar. It is perfectly tart and adds such a complexity to dishes.
It wasn't long before I was making big batches of these and eating them on errrrrythang! It feels a little silly even posting a recipe for these, but every time I post my salads on my Instagram, I get asked how to make them. (You can see pics of some of those meals below.)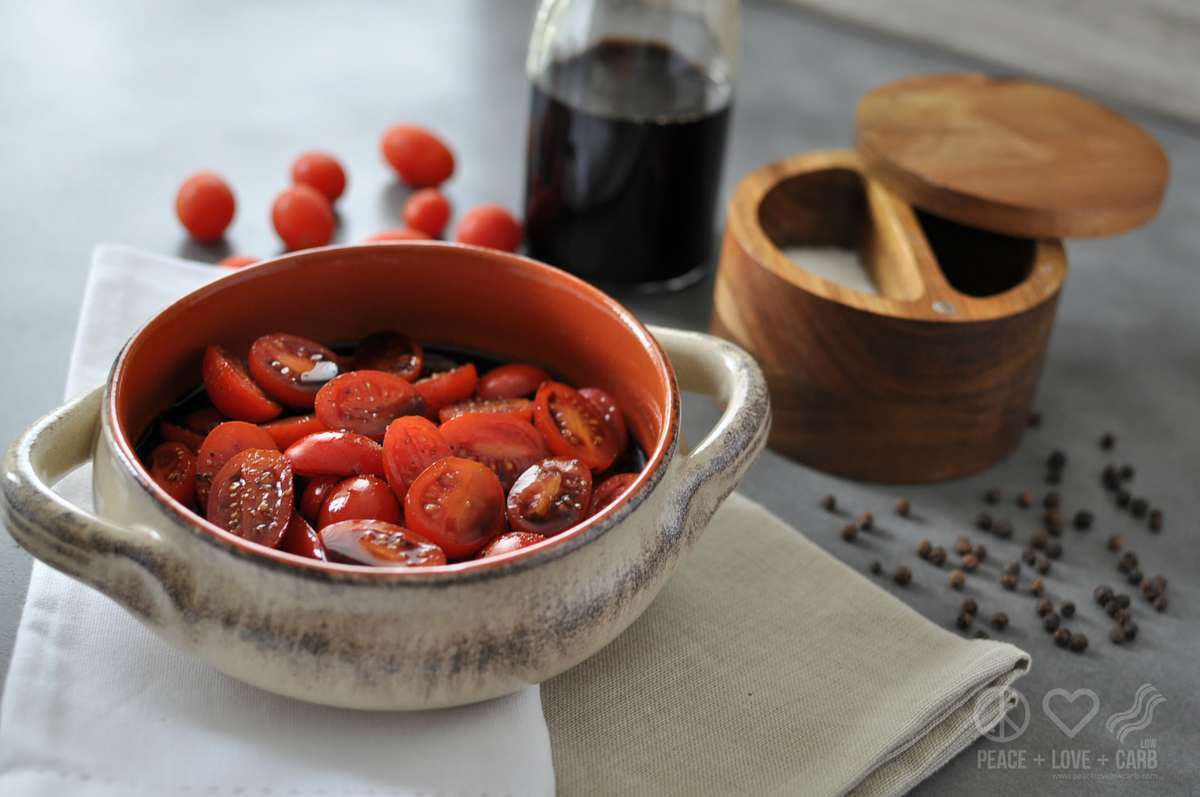 In addition to these Balsamic Marinated Tomatoes, check out some of my other favorite low carb tomato recipes:
Print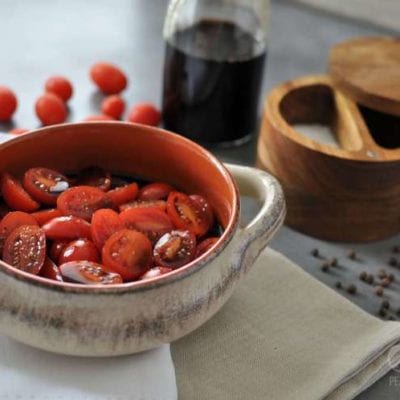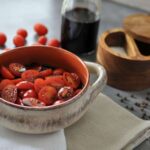 Balsamic Marinated Tomatoes – Low Carb, Paleo, Whole30
---
grape tomatoes, halved
balsamic vinegar
sea salt and black pepper
---
Instructions
It's easy peasy. Just slice the tomatoes and pour enough vinegar over to cover them without over saturating. Sprinkle with a little sea salt and black pepper.
Notes
I think these Balsamic Marinated Tomatoes taste the best after marinating for 24 hours.
Nutritional information depends on the brand of balsamic vinegar used. If you're keto, and you'd like to cut back on the sugar even further while adding some fat, you can do 1 part balsamic vinegar and 1 part olive oil.