Balsamic Marinated Tomatoes, perfect for adding to salads, enjoying with mozzarella cheese and fresh basil, or on their own!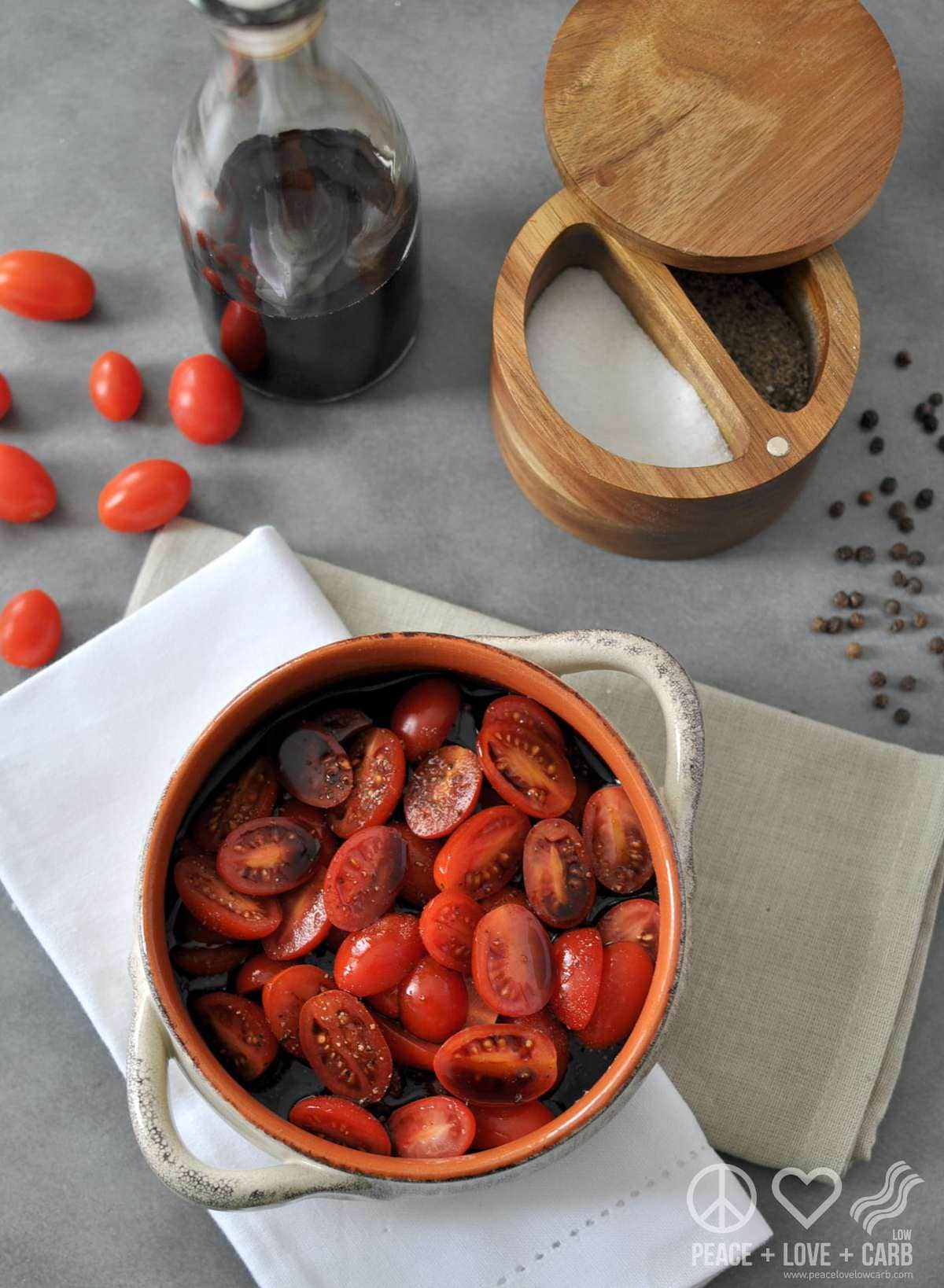 Why I love these Balsamic Marinated Tomatoes
Would you believe me if I told you that I am 38 years old and I only starting liking tomatoes within the last year or so? Just goes to show that our tastes continue to evolve and change. I always liked tomato sauces, ketchup and things of the like, but I never cared for the texture of fresh, uncooked tomatoes.
There is a restaurant close to our new home and they have the most amazing side salad ever. It is so simple, but craveable. One of the things that makes it so special is their balsamic marinated tomatoes. I absolutely love balsamic vinegar. It is perfectly tart and adds such a complexity to dishes.
It wasn't long before I was making big batches of these and eating them on errrrrythang! It feels a little silly even posting a recipe for these, but every time I post my salads on my Instagram, I get asked how to make them. (You can see pics of some of those meals below.)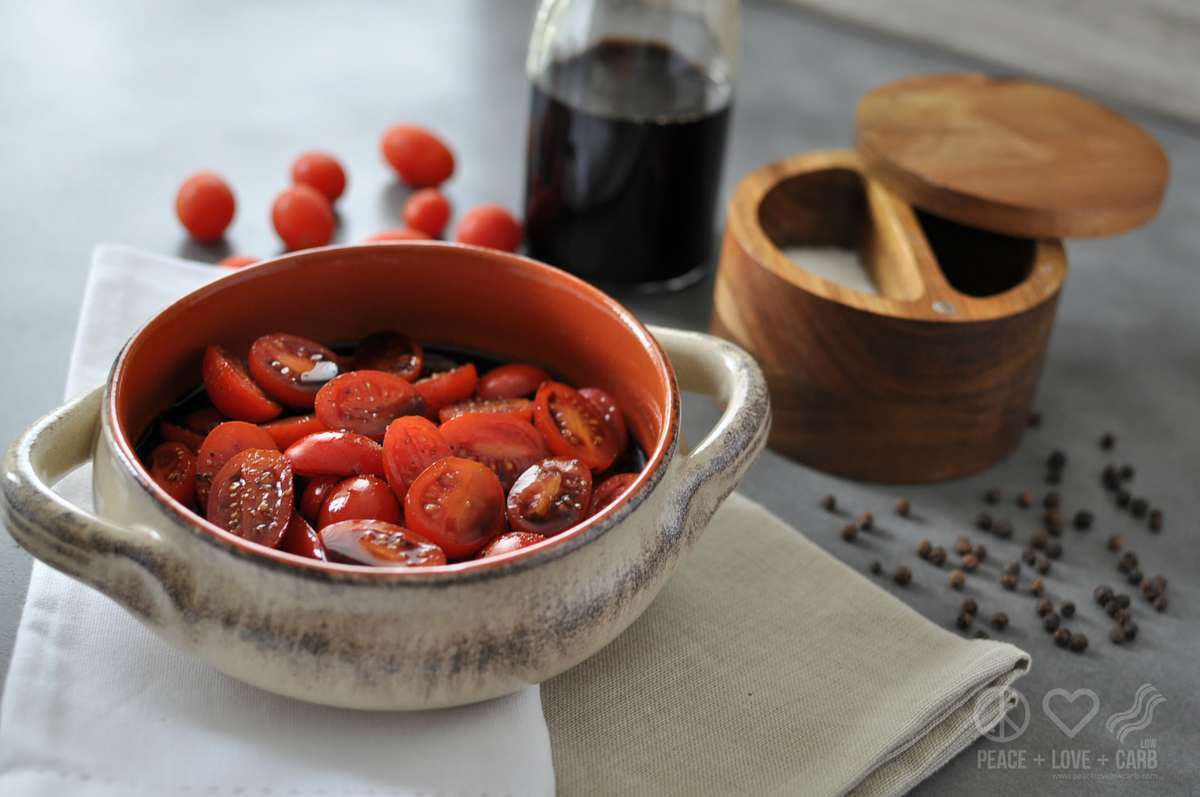 In addition to these Balsamic Marinated Tomatoes, check out some of my other favorite low carb tomato recipes:
Print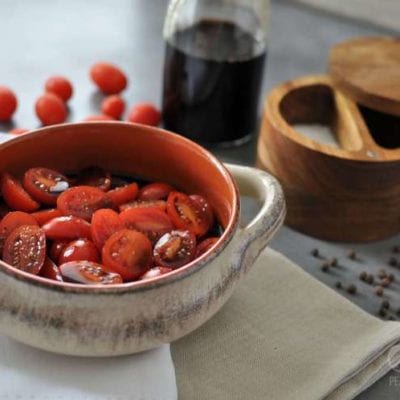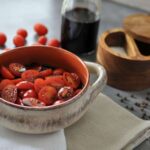 Balsamic Marinated Tomatoes – Low Carb, Paleo, Whole30
---
grape tomatoes, halved
balsamic vinegar
sea salt and black pepper
---
Instructions
It's easy peasy. Just slice the tomatoes and pour enough vinegar over to cover them without over saturating. Sprinkle with a little sea salt and black pepper.
Notes
I think these Balsamic Marinated Tomatoes taste the best after marinating for 24 hours.
Nutritional information depends on the brand of balsamic vinegar used. If you're keto, and you'd like to cut back on the sugar even further while adding some fat, you can do 1 part balsamic vinegar and 1 part olive oil.
Recipe inspiration for these Balsamic Marinated Tomatoes: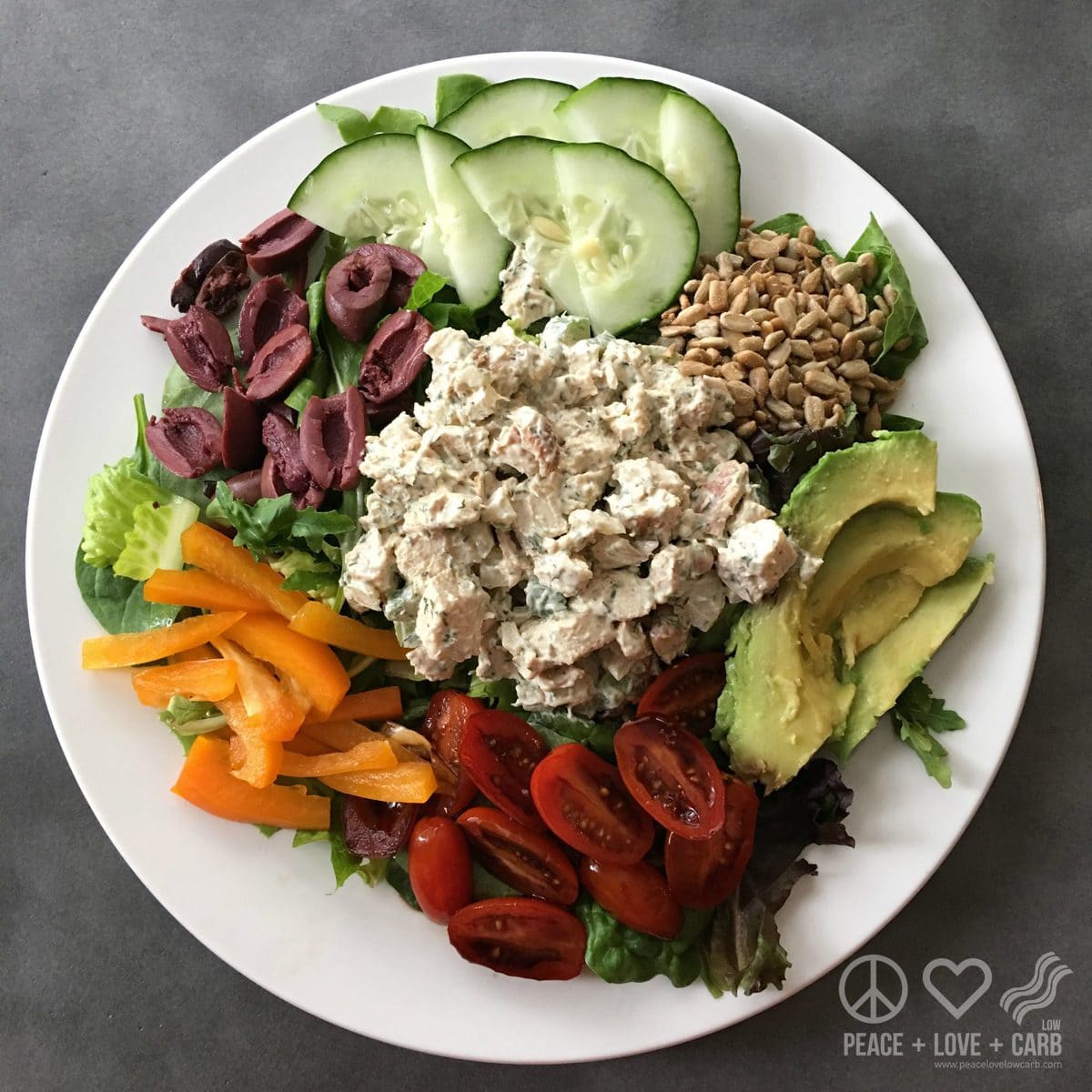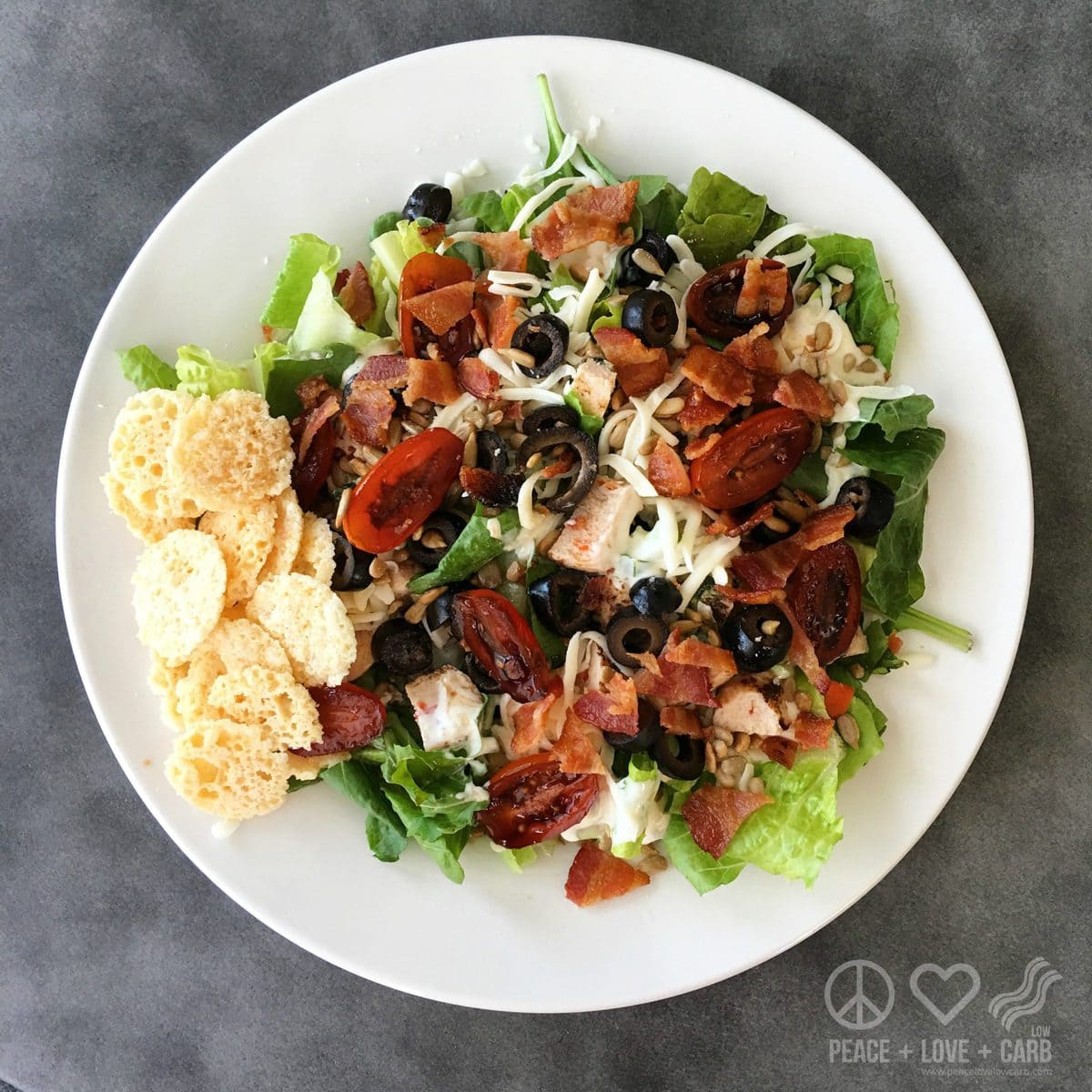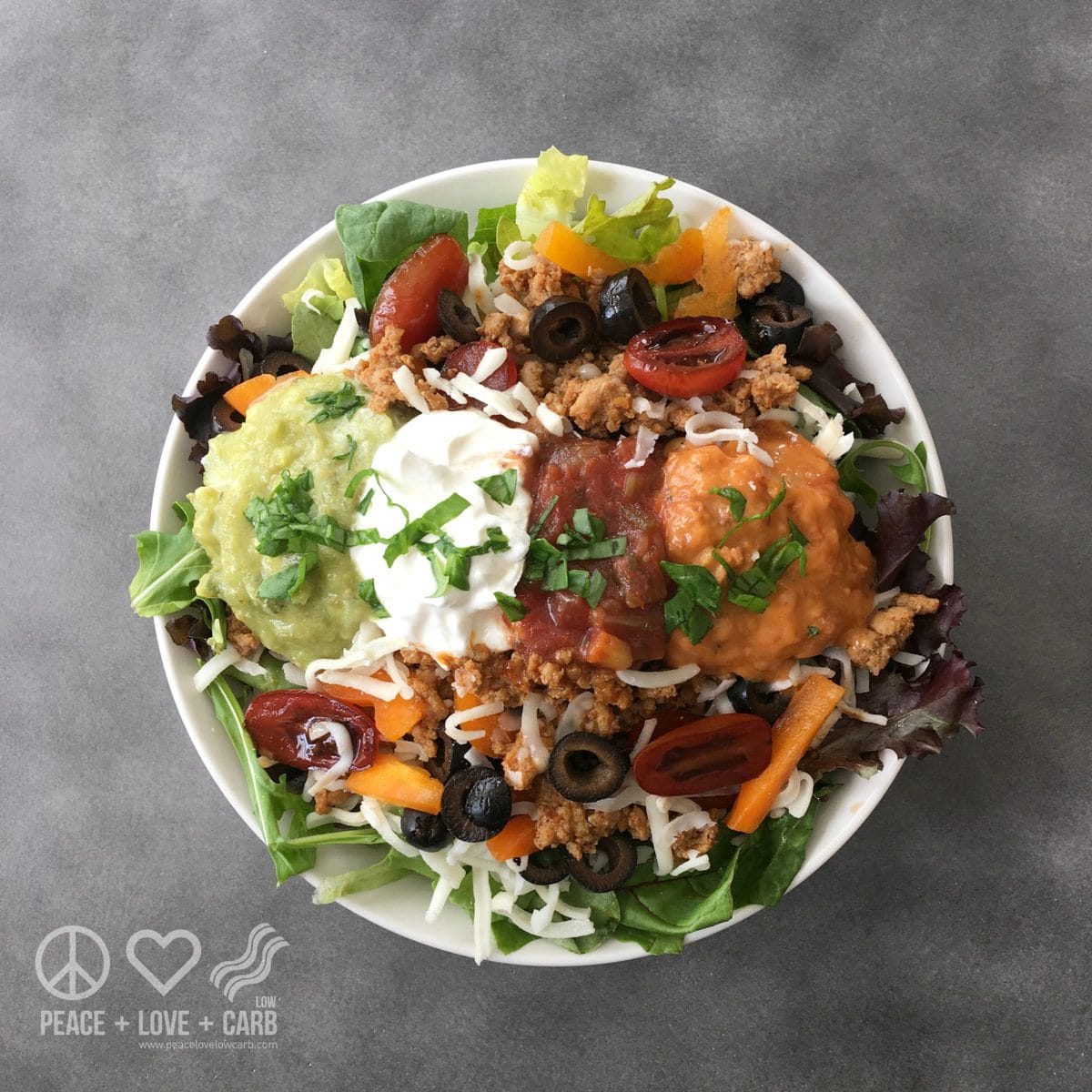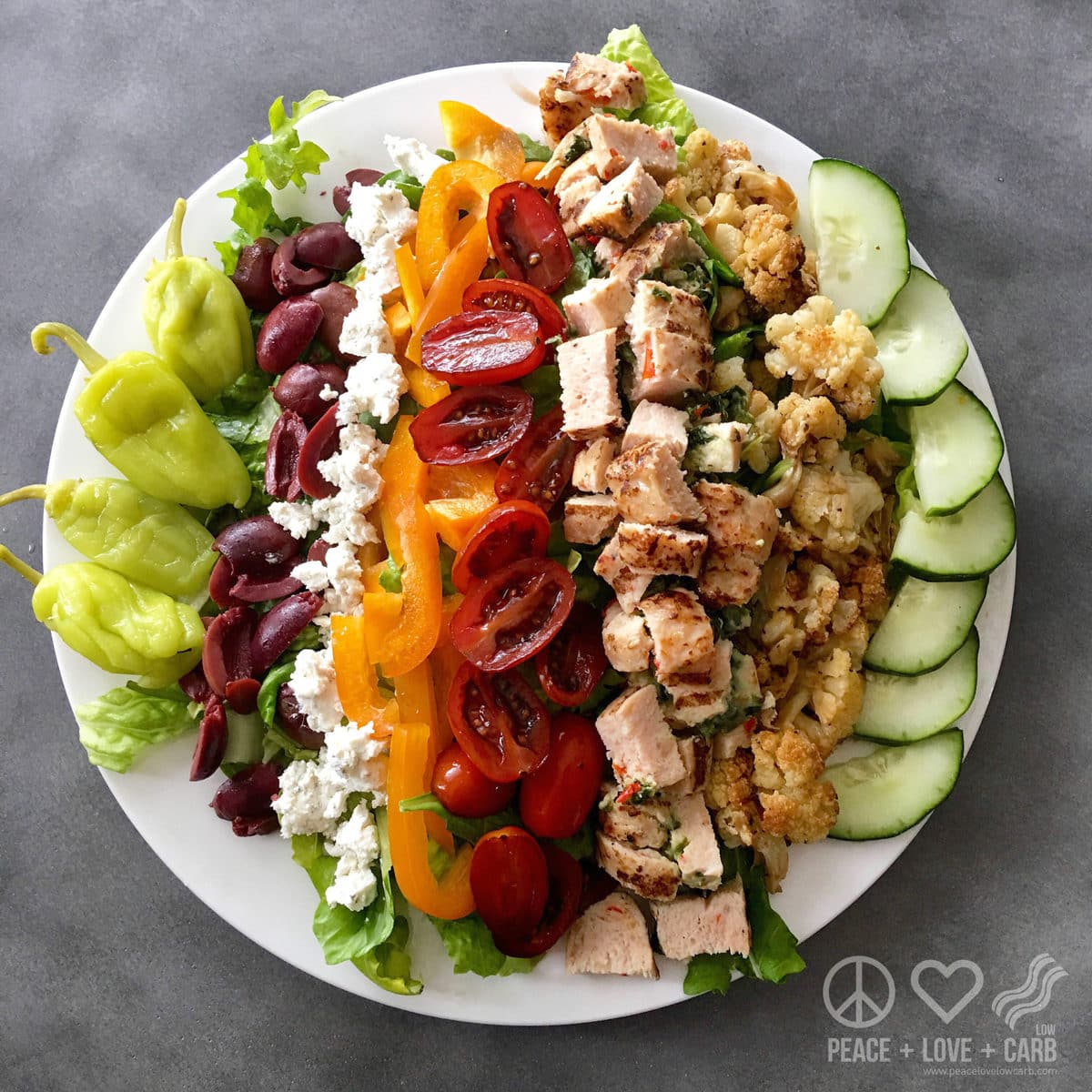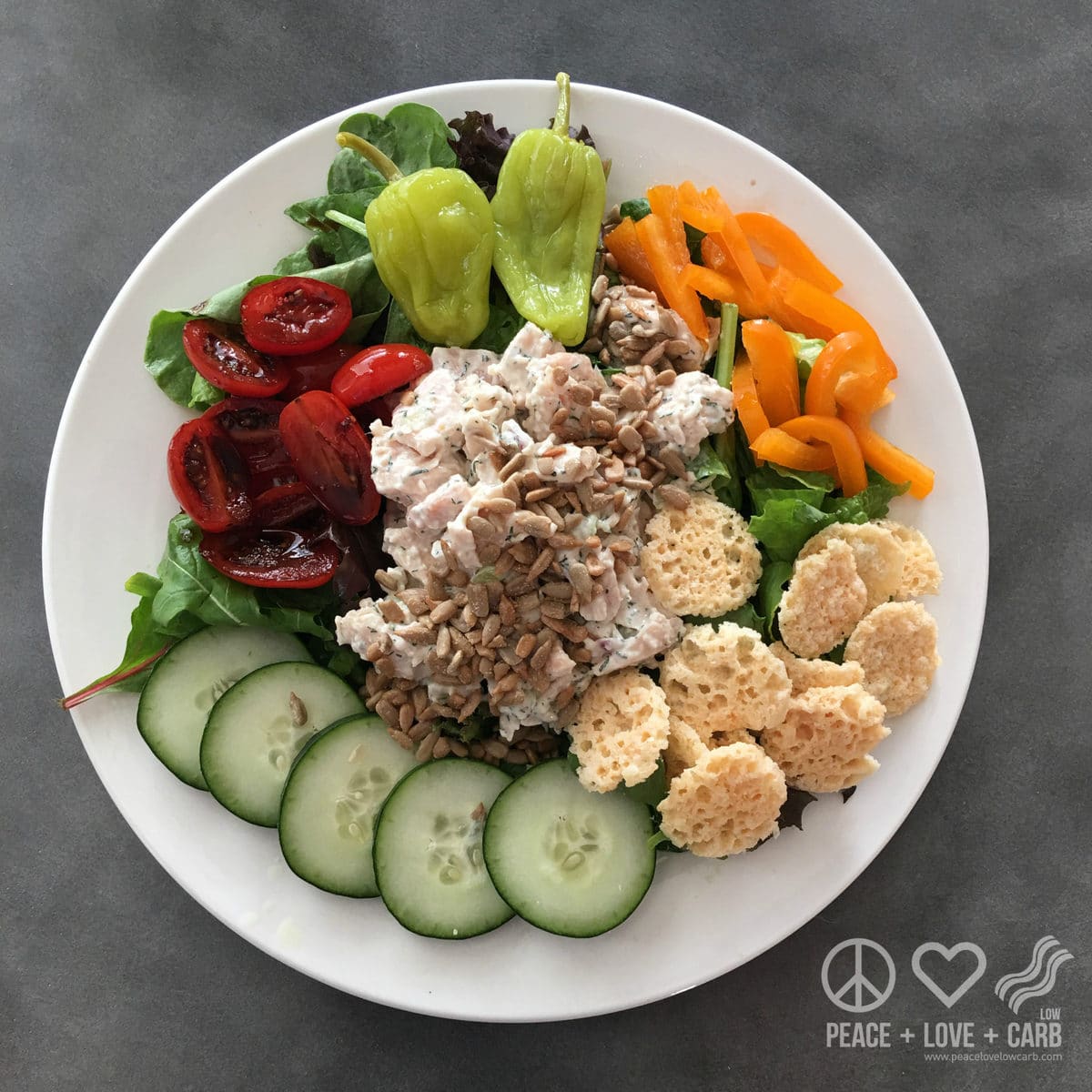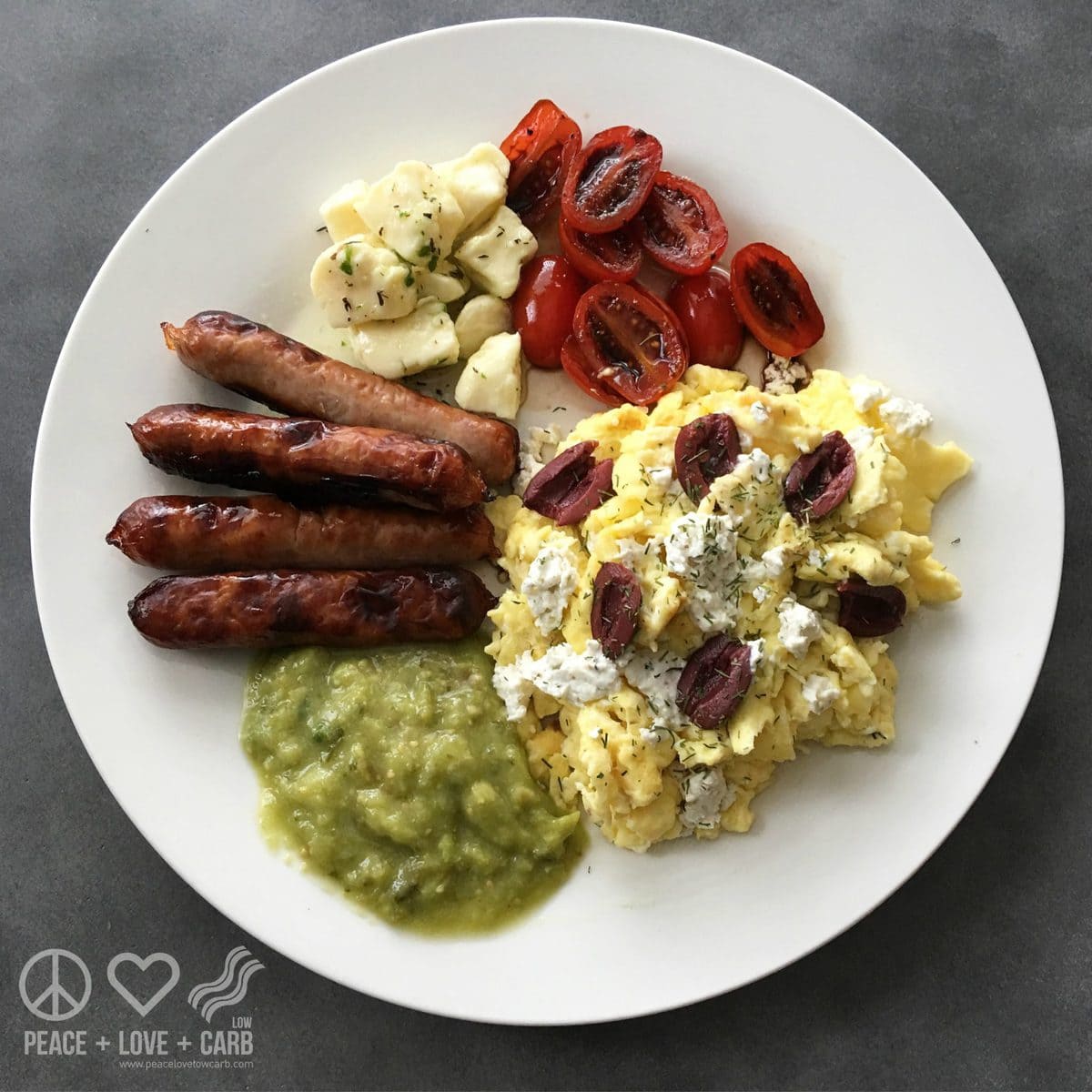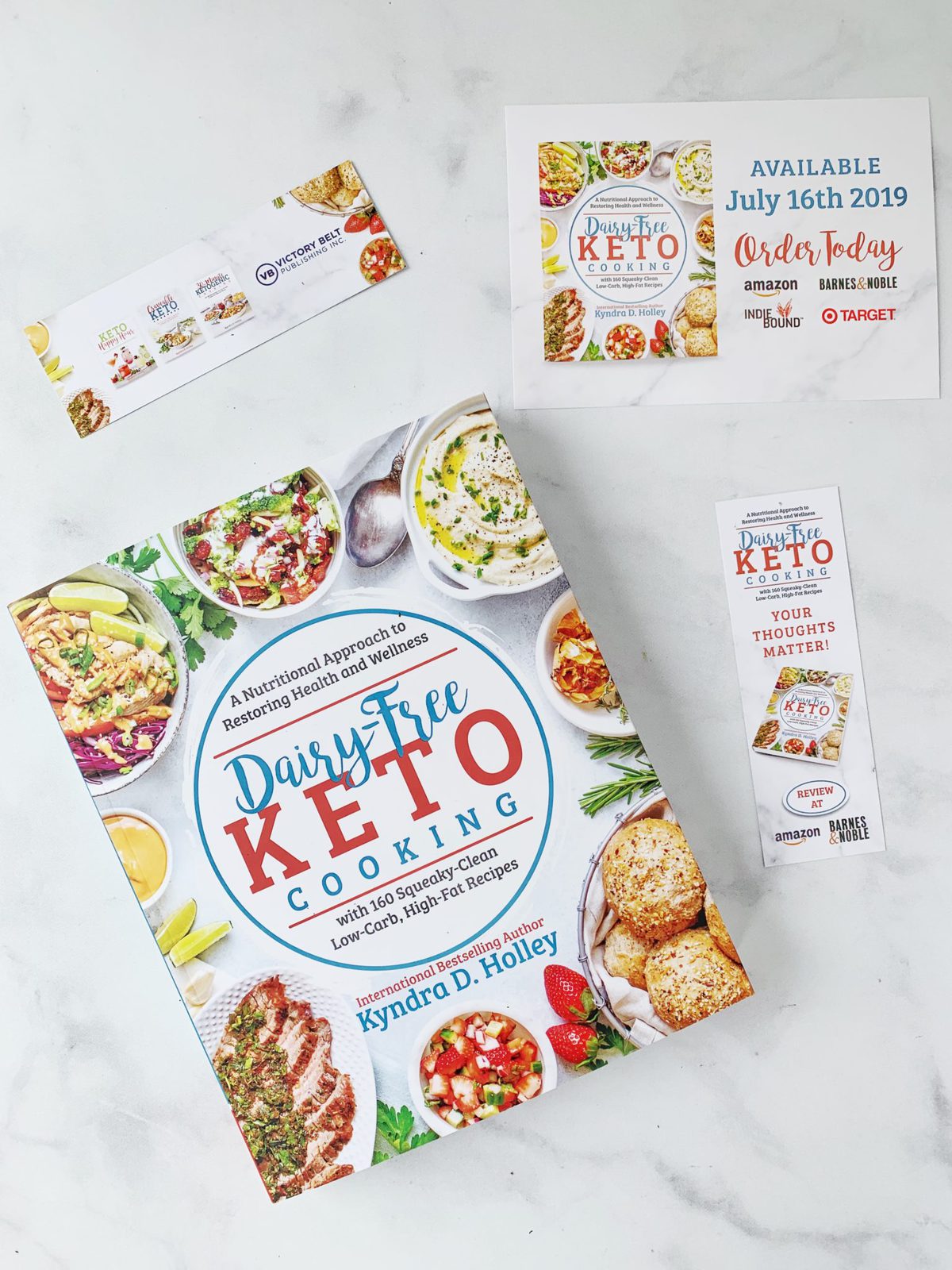 DAIRY-FREE KETO COOKING: A Nutritional Approach to Health and Wellness. With 150 Squeaky Clean Low-Carb, High-Fat Recipes
Check out my other books -
HERE
Using only approachable and accessible, nutrient dense, real food ingredients, I put together a dairy-free keto roadmap that does not require a search for unfamiliar specialty ingredients or that you have a gourmet kitchen. Each one of these delectable recipes is rooted in simplicity and calls for ingredients that can be found at your local grocery store. I'm showing you how to incorporate dairy-free substitutions that go far beyond the coconut.
In addition to tantalizing your palate with tasty recipes, Dairy-Free Keto Cooking will teach you how to restore your health and wellness, while living a lifestyle that nourishes you in mind, body, and spirit. Whether your goal is to lose weight, heal your body from the inside out, or simply find your own personal version of food freedom, I'm here to help you along in your journey to finding your personal path to wellness.
YOU CAN GRAB A COPY -
HERE
Dairy-Free Keto Cooking features something for everyone. If you suffer from dairy intolerances or food allergies, this is the book for you. If you are someone who just loves easy to make, delicious food, then this book is for you. I added a bit of everything, including suggestions for adding or reintroducing dairy for all the cheese loving, quesophiles.
With recipes like this, how could anyone possibly feel deprived?
Slow Cooker Pork Carnitas
Cowboy Style Beef Ragout
Sweet and Spicy Barbecue Ribs
Loco Moco
Pork Tenderloin with Dill Sauce
Flourless Chocolate Lava Cake
Easy Peasy Cuban Picadillo
Salted Caramel Chocolate Chip Cookies
Blueberry Maple Breakfast Sausage
Crab Salad Stuffed Avocado
Scotch Eggs
Supreme Pizza Soup
Jalapeño Popper Chicken Salad Sandwiches
Blackened Shrimp Fettuccine Alfredo
and much, much more!
I wrote this book with everyone in mind and it is complete with several different meal plans (paleo, AIP, egg free, nut free, 30 minute meals) as well as tons of valuable resources. Dairy-Free Keto Cooking will quickly become your go-to cookbook!
YOU CAN GRAB A COPY -
HERE