Quick and easy and just like the real thing. Silver Dollar Keto Pancakes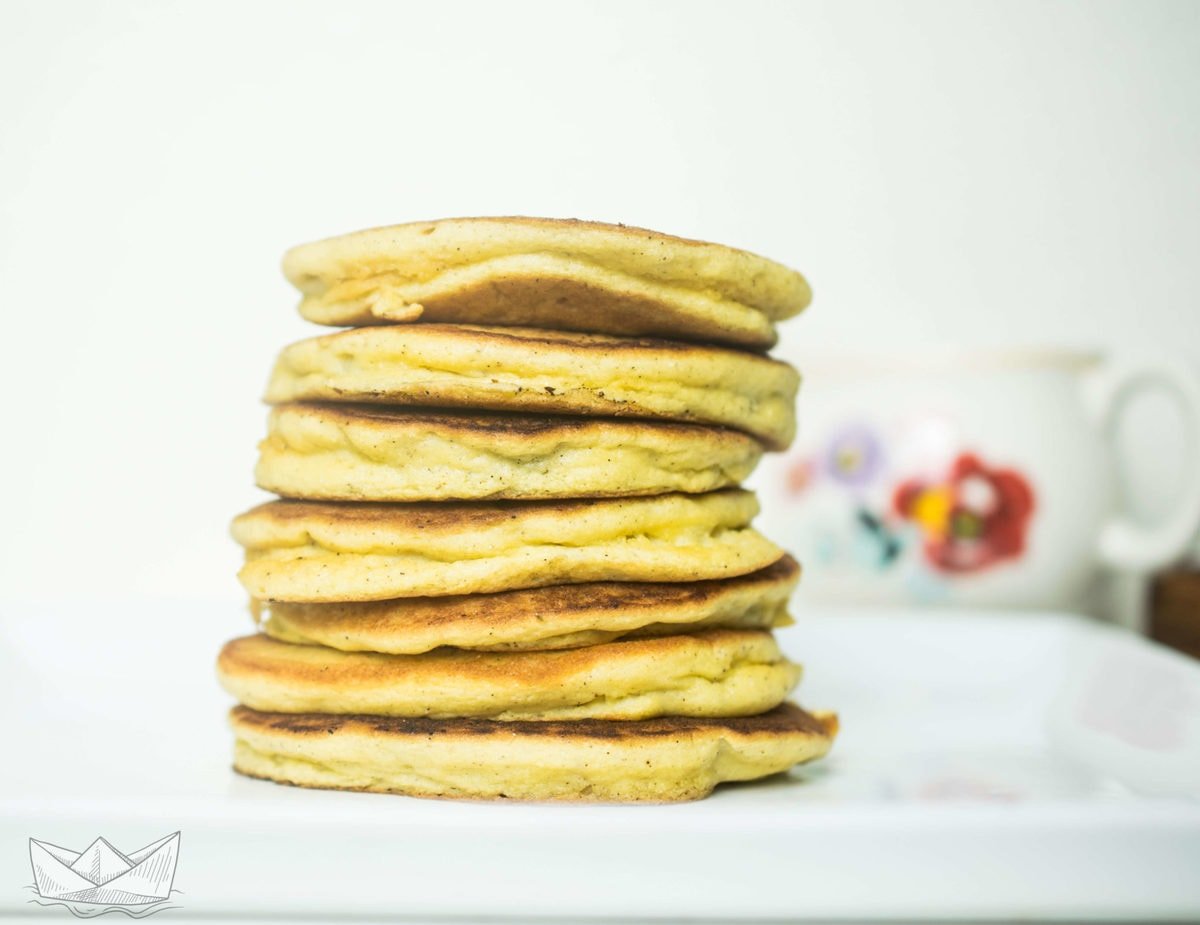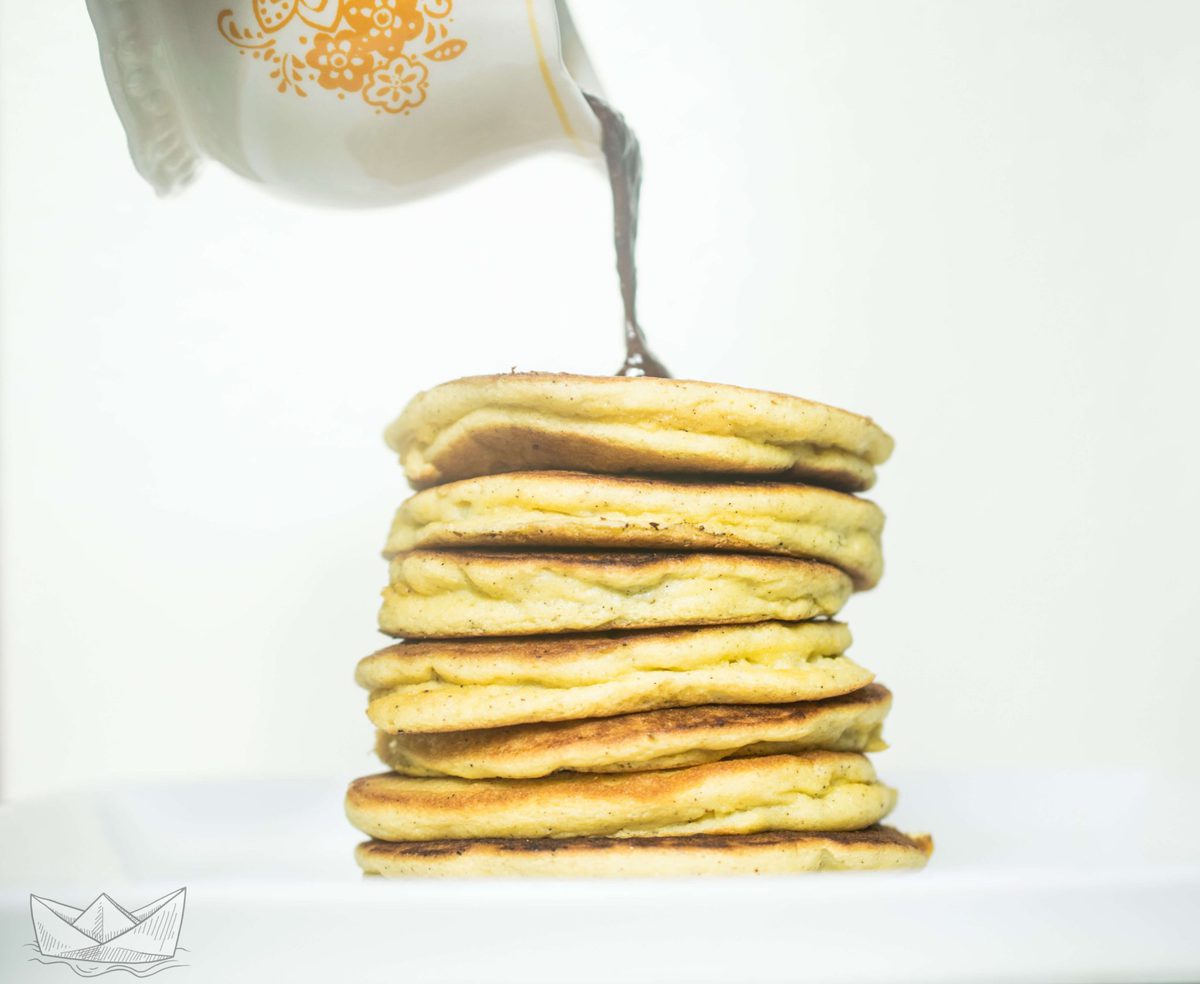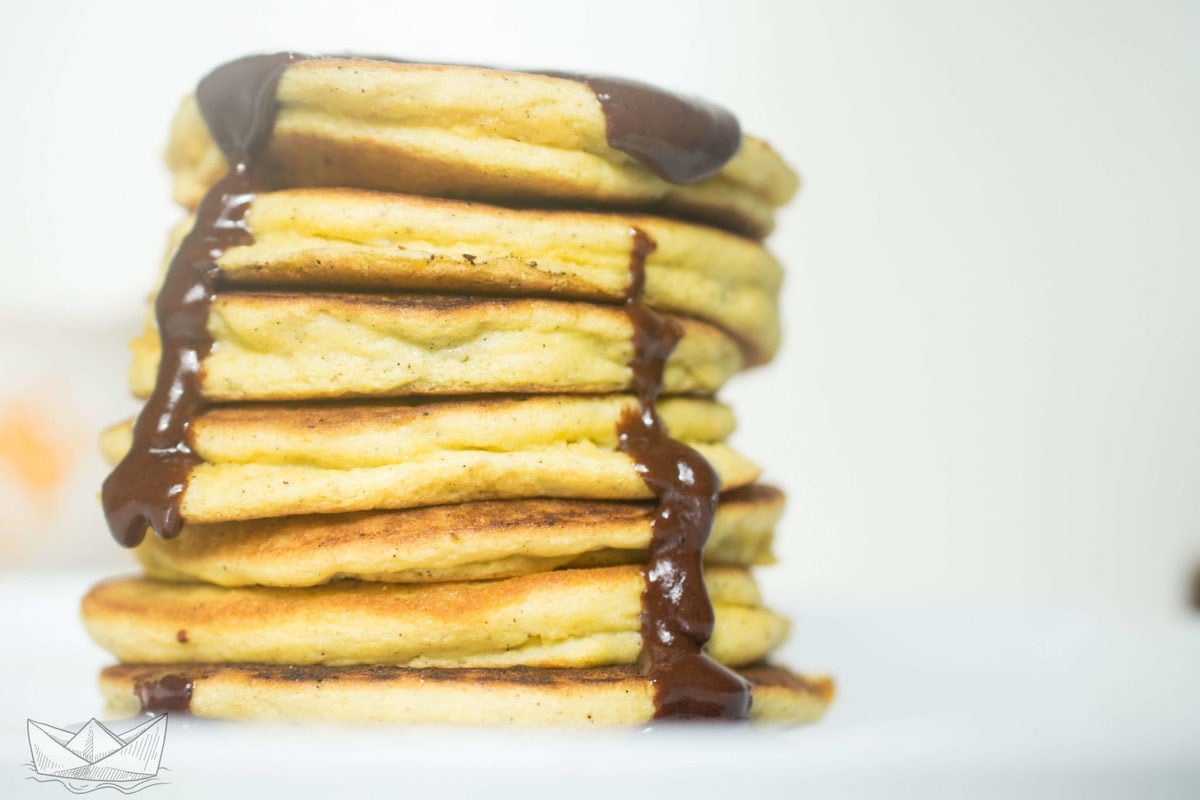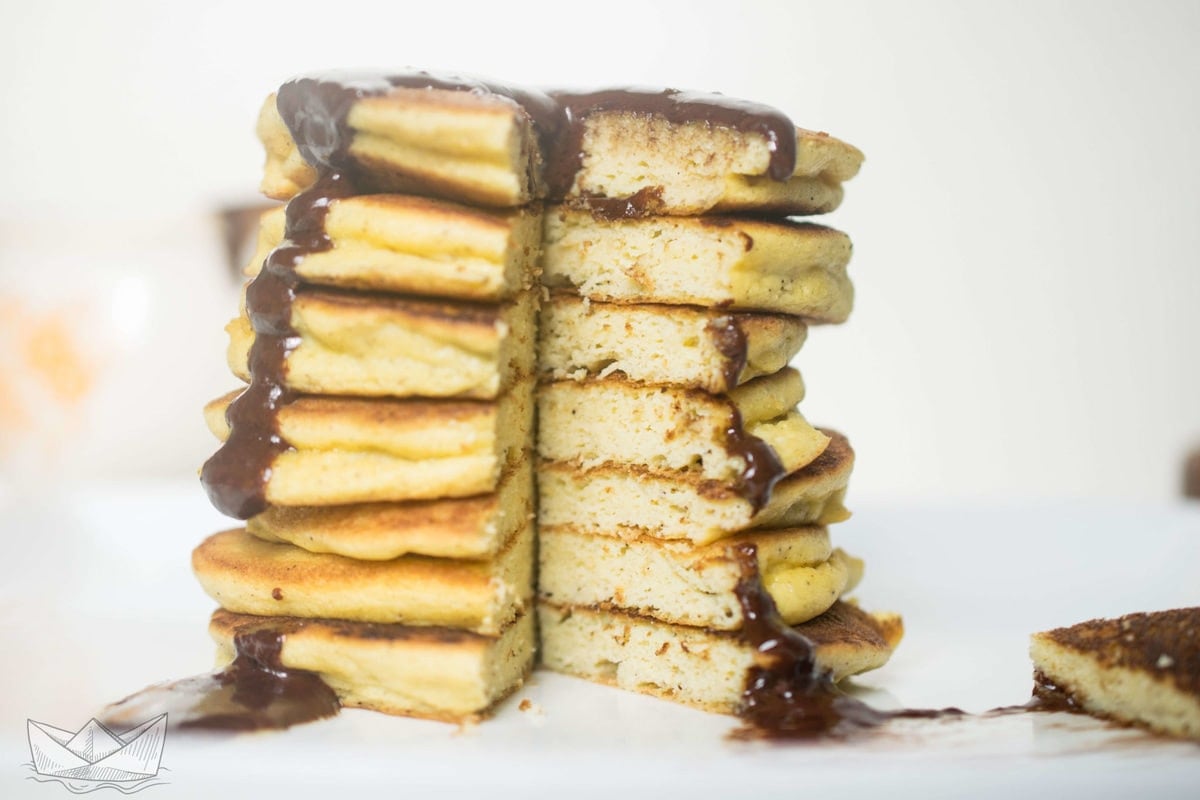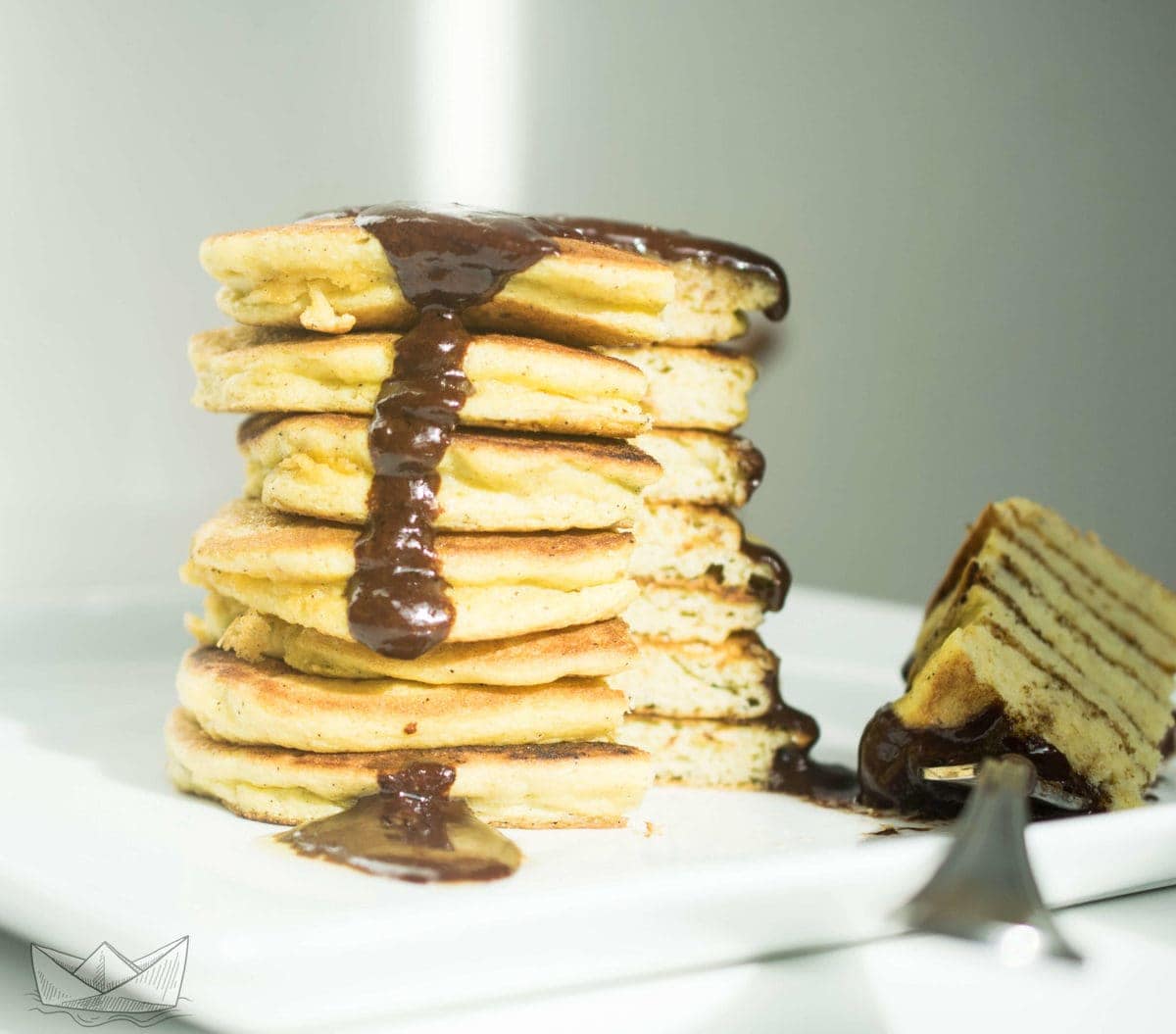 Check out my favorite Sugar-Free Maple Syrup - HERE
Todays amazing Silver Dollar Keto Pancakes Recipe is a guest post from Cristina Curp, the face behind the popular paleo blog The Castaway Kitchen. This girl knows her food. She takes beautifully drool worthy food pictures and creates delicious and healthy low carb and paleo recipes with easy to source ingredients. Not to mention, she lives in my happy place – Hawaii. Given that Hawaii and food are 2 of the things in my top 5 all-time favorite things ever, having her guest post again was a no-brainer. Her extreme talent was just icing on the low carb cake. Be sure to also check out a couple of her other recipes that I really love –Leftover Turkey Pot Pie and Keto Chewy Chocolate Chip Cookies
About: Chef, Wife, Mama, Eater & Dreamer. Cristina has found health, happiness and vitality through a low carb paleo diet. Suffering from a painful autoimmune disease most of her life, and learning the connection between diet, gut health and her skin condition was life changing, now she spends her days cooking and spreading the healing goodness. Find more delicious recipes on her site: Castaway Kitchen, Follow along with her cooking adventures on Facebook. For drool worthy food porn, follow her on Instagram: @thecastawaykitchen.
From Cristina: Silver Dollar Keto Pancakes!
Paleo pancakes are a pet project of mine. Ever since my son Jack could chew, he has loved pancakes in the morning. While his first variations were some mashed banana concoctions, as he has grown, so have my healthy pancake making skills. These days I've narrowed my search, I've wanted to make a recipe that was fluffy, delicious, low carb and nut free. Yeah, that's a tall order ! But you know, breakfast is the first meal of the day, and for me, at least, it sets the tone for the rest of the day. I know my body does best with a low carb meal and plenty of good fats!
This recipe is pancakes dreams are made of. They look and feel like legit silver dollar pancakes. The flavor is so close too. You can always sweeten the batter if you want to for the super authentic taste, but I like to save the carbs for the toppings!
For these I made a maple flavored chocolate sauce, a good way to add more good fats to the dish, and sweetened it with monk fruit syrup that's super low carb. It was tasty and the whole family loved this. I've been hoarding this recipe for a while now, I've been meaning to write a breakfast recipe ebook, but it's one of those things that I always put on the back burner, you know, because work… life… etc.
Hope you love these as much as I do! If you want lower carb paleo recipes come see me at TheCastwayKitchen.com
Check out some of my other favorite low carb breakfast recipes:
Print
Silver Dollar Keto Pancakes
---
For the Pancakes
5

eggs

3 tablespoons

MCT creamer (I use this brand)

½ teaspoon

baking soda

1 tablespoon

liquid collagen (I use this brand)
Pinch of pink Himalayan salt

1 teaspoon

vanilla bean scraping (vanilla powder)

5

-

6

tablespoons coconut flour (I use this brand)

¼

cup

sparking water
For the Chocolate Sauce
2 tablespoons

Sugar Free Maple Syrup (I use this brand) code PEACE for 20% off

2 tablespoon

cocoa butter

1 tablespoon

cocoa powder

1 tablespoon

ghee or butter
---
Instructions
For the Pancakes
Heat a flat cast iron skillet or griddle on medium heat while you prepare your batter. If you didn't know, this is the proper way to heat cast iron so it's non-stick. Low and slow! It will take about 10 minutes to come to temperature.
So while that heats, in a large bowl crack open all your eggs. Add in the MCT creamer and whisk together.
Next add in the baking soda, salt, vanilla, collagen and coconut flour. Whisk until the mix is smooth and thick. You might want to start with 5 tbsp. Once it thickens add in the sparkling water, I just use whatever flavor La Croix I have on hand, it doesn't mess with the flavor.
Mix until well combined. Let the batter sit in the fridge for 2-3 minutes. When your remove the batter from the fridge, if it has not thickened, this varies a lot depending on coconut flour brand, add in the remaining tbsp. of coconut flour. Mix in until your batter resembles melted ice cream.
Lightly grease your skillet and make 2-3 pancakes at a time using ¼ cup of batter. When the pancakes are dry around the edges and look fluffy and white, flip them over. Cook another 2 minutes, until the center feels bouncy and firm when touched.
Repeat with the remaining batter. Makes about 9 pancakes.
For the Chocolate Sauce
In a microwave safe container mix the Lakanto Maple Syrup and the cocoa butter.
Heat on medium for 30 seconds.
Add in cocoa powder and ghee or butter. Mix until smooth.
Pour over pancakes!
Notes
Makes 3 servings: Nutritional Info WITH chocolate sauce:
Calories: 509 | Fat 38.6g | Protein 15.3g | Carbs 14.4g (7 net g carbs)
Just the pancakes:
Calories: 317 | Fat 23.9g | Protein 14.6g | Carbs 8.8g (2.5 net g carbs)