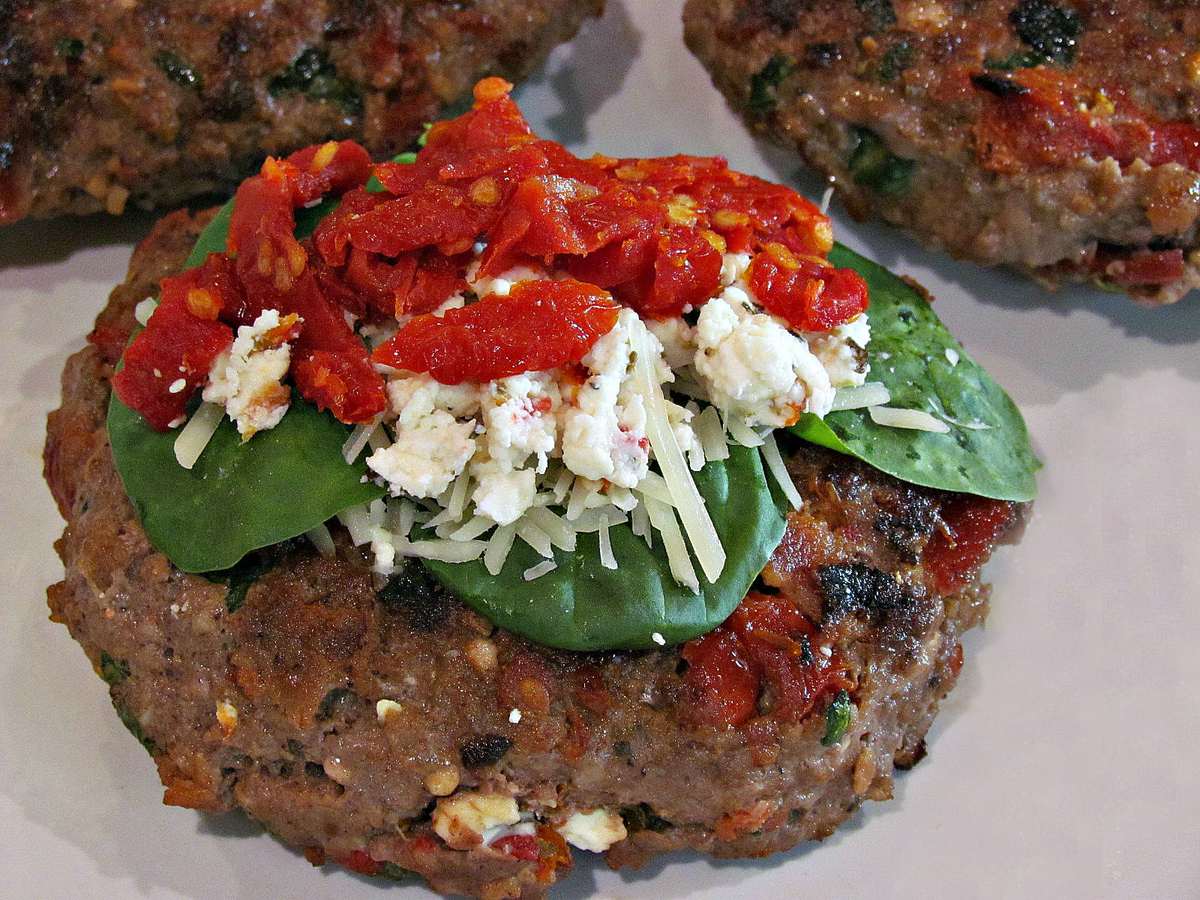 The sweet and salty mixture of the maple bacon, sweet onion, Feta cheese, and parmesan cheese takes this burger a whole new level. I promise you won't even miss the bun.
Check out some of my other favorite low carb burger recipes:
1 lb. Ground Beef
6 Slices Maple Bacon – Cooked Crisp and Crumbled
1 Cup Baby Spinach – Rough Chopped
¼ Cup Parmesan Cheese – Shredded
¼ Cup Feta Cheese – Crumbled
2 Tbs. Garlic – Minced
1 tsp. Sea Salt
1 tsp. Black Pepper
1 ½ oz. Sweet Onion
DIRECTIONS
In a large
mixing bowl
, combine ground beef, bacon, spinach, sun-dried tomatoes, Parmesan cheese, feta cheese, garlic, sea salt and pepper.
Using a
microplane grater
, grate the onion into the meat mixture. Mix until all ingredients are well incorporated.
Form the mixture into 4 equal sized patties.
In a large skillet, over medium-high heat, sear the burgers 4-5 minutes on each side or until burgers have reached desired level of doneness.
Garnish with any extra spinach, sun-dried tomatoes or feta.
Prep Time – 15 Minutes
Cook Time – 15 Minutes
Servings: 4
Per Serving:
Calories – 418
Protein – 36 g
Carbs – 7 g
Fat – 27.5 g