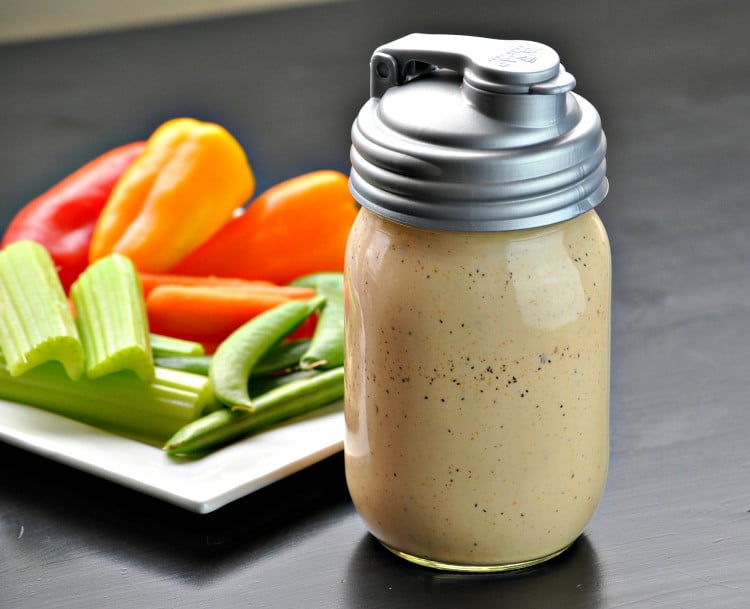 I am a ranch dressing fanatic… Maybe I should just say freak. I am a total freak. I have an almost obsessive affinity for ranch dressing and will put it on just about anything. I am constantly coming up with different variations, like this Bacon Ranch Dressing, or this Southwestern Ranch Dressing. Avocados anyone? Here is an Avocado Ranch Dressing. So many choices… You can get the awesome mason jar lid – HERE

Sign up for updates to receive one week FREE of my low carb and gluten free meal plans:
Buffalo Ranch Dressing – Low Carb, Gluten Free
Instructions
In a mixing bowl, combine, mayonnaise, sour cream, buffalo wing sauce, garlic, parsley, chives, apple cider vinegar, dill, onion powder, sea salt, and black pepper. Mix until all ingredients are well incorporated. Refrigerate at least one hour before serving.