Is there anything that screams comfort food more than a large pot of chili simmering in the kitchen? Here are 20 Low Carb Keto Chili recipes.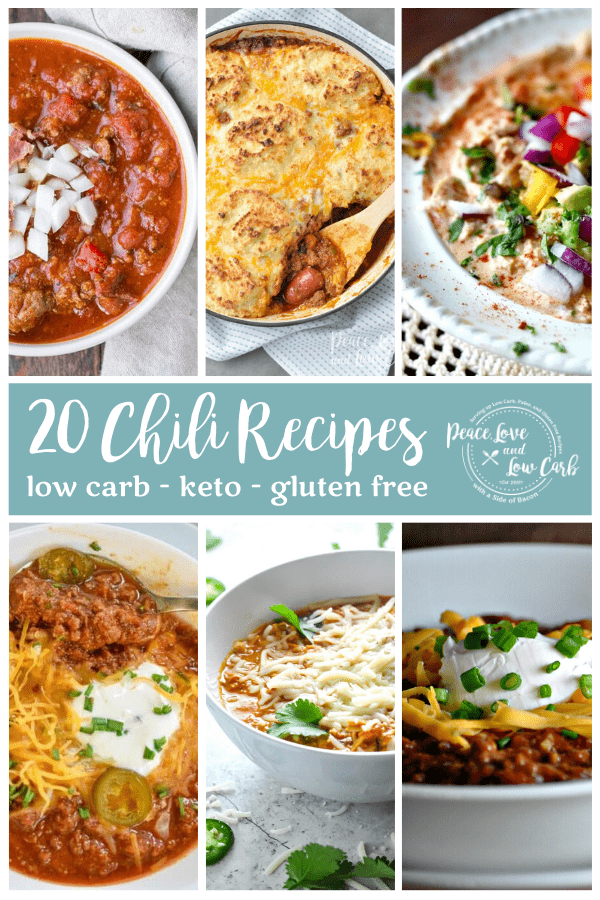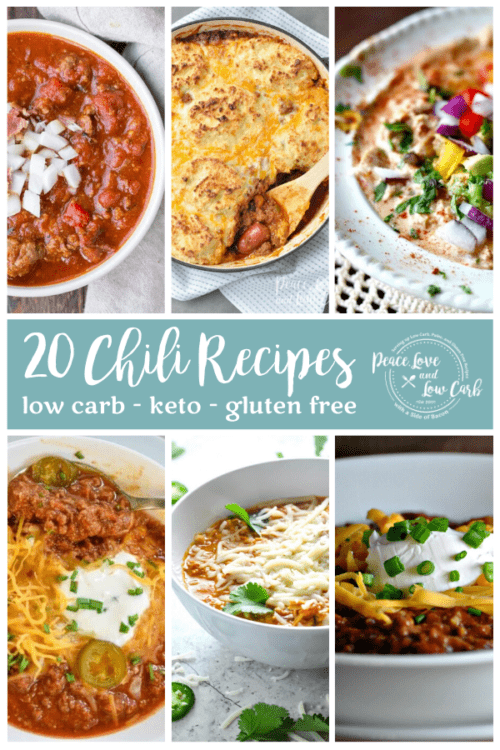 Nothing says comfort food quite like a piping hot bowl of chili. Even better when it is a low carb keto chili recipe. When I first switched to a low carb way of eating, my Keto Slow Cooker Kickin' Chili was one of the very first recipes I ever made. Lucky for me, I already preferred a no bean chili.
I love to top my keto chili with sharp cheddar cheese, sour cream, green onions and avocado. Mmmmmm. In fact, now I am craving a bowl as I type this! Low carb chili always makes for the best leftovers. I like to make a double or triple batch and freeze it in portions for easy keto meal prep. Then from there, I make recipes like the low carb chili dogs or the keto chili cheese egg muffins from my Primal Low Carb Kitchen Cookbook.
These are some of my favorite kitchen tools for making chili:
Here are some of my other favorite low carb keto recipe round ups:
21 Low Carb and Gluten Free Pizza Recipes
20 Low Carb Keto Chili Recipes
I've included a ton of low carb chili recipes -- keto chili, Whole30 chili, green chili, and more. Low in carbs, but full of flavor.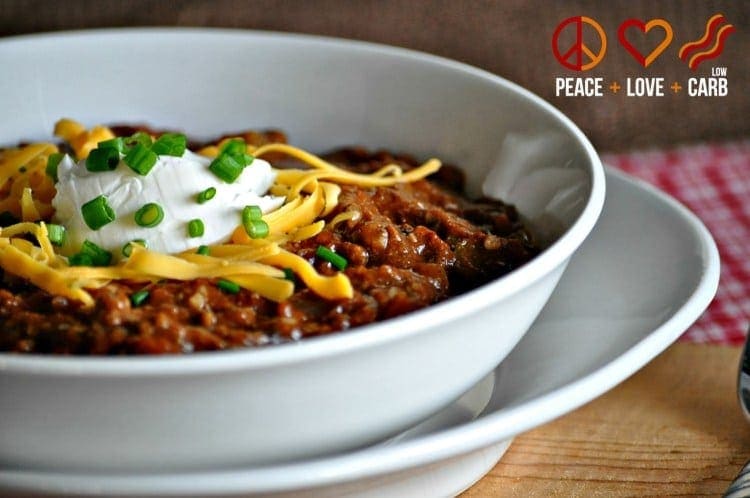 Slow Cooker Kickin' Chili | Peace Love and Low Carb
Easy Low Carb Keto Chili | Fit to Serve Group
Low Carb Chili Dog Bake | Scattered Thoughts of a Crafty Mom
White Chicken Chili: Creamy Low- Carb Goodness | Low Carb-ology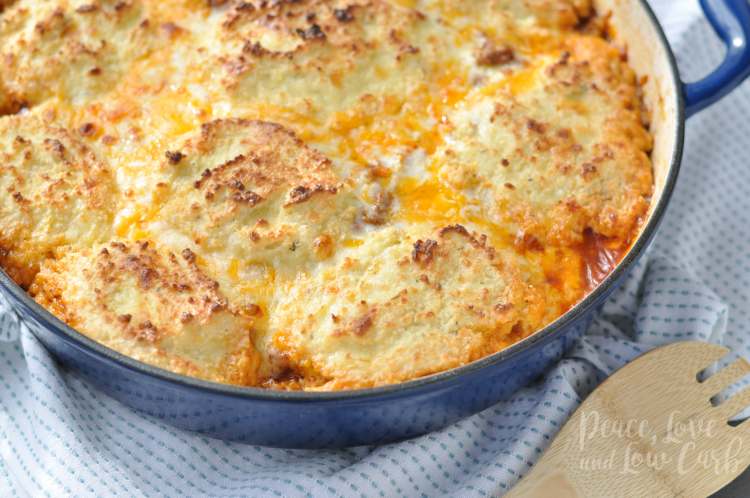 Keto Chili Dog Pot Pie Casserole | Peace Love and Low Carb
Low Carb No Bean Chili | TOTS Family
Turkey Chili | A Bountiful Love
Low Carb Chili | The Low Carb Diet
Beefy and Cheesy Low Carb Green Chili Bake | Kalyn's Kitchen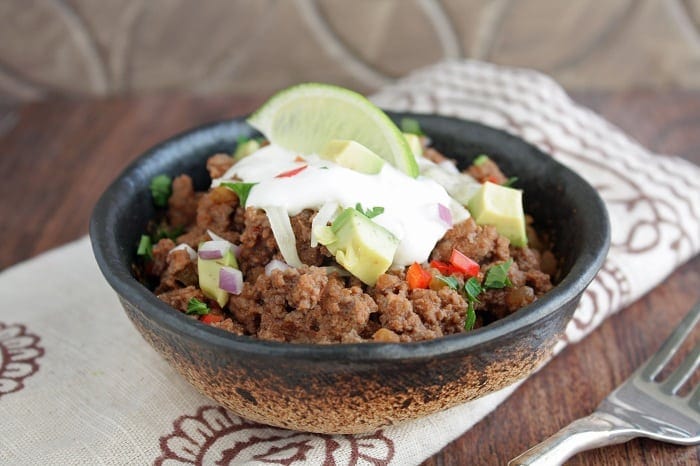 10 Minute "No Chop" Chili | I Breathe I'm Hungry
Easy Crockpot No Bean Chili | Drop the Sugar
Low Carb Crockpot Chili | Forks "n" Flip Flops
Paleo Chili Verde | Noshtastic
Low Carb Jicama Chili Cheese Fries | My Montana Kitchen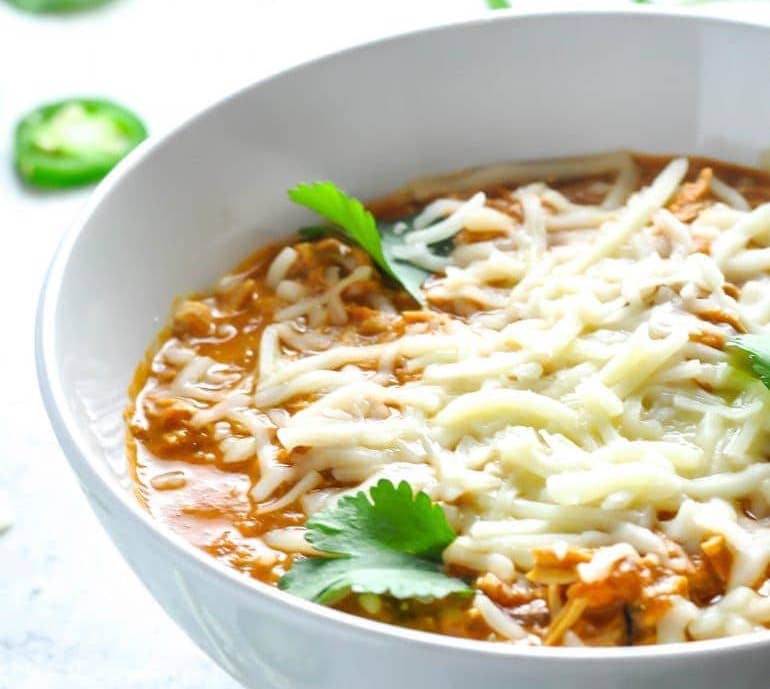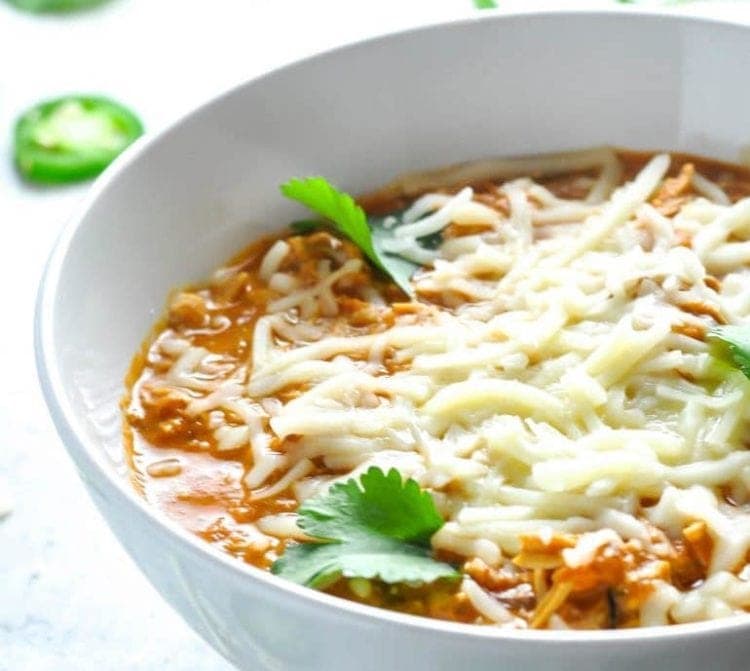 Shredded Chicken Chili | Ketogasm
Slow Cooker Low Carb No-Bean Cili | Sugar Free Mom
Bean-Free Turkey Chili | Lauren's Latest
Crock Pot Whole Chili | Tasty Thin