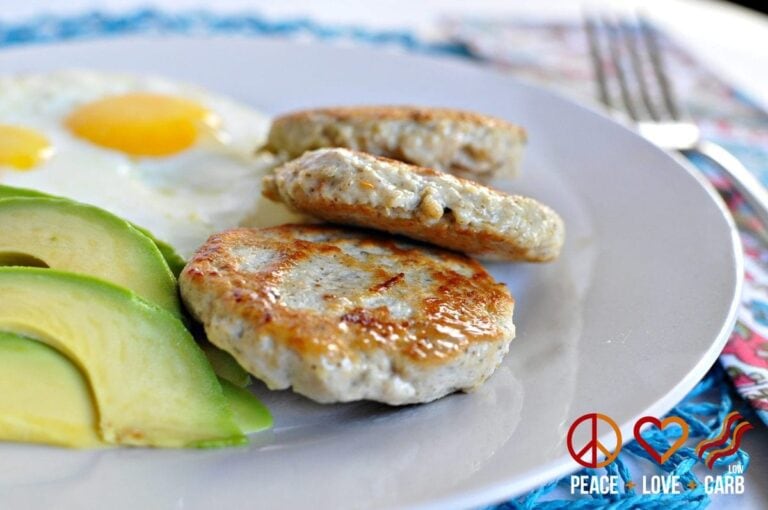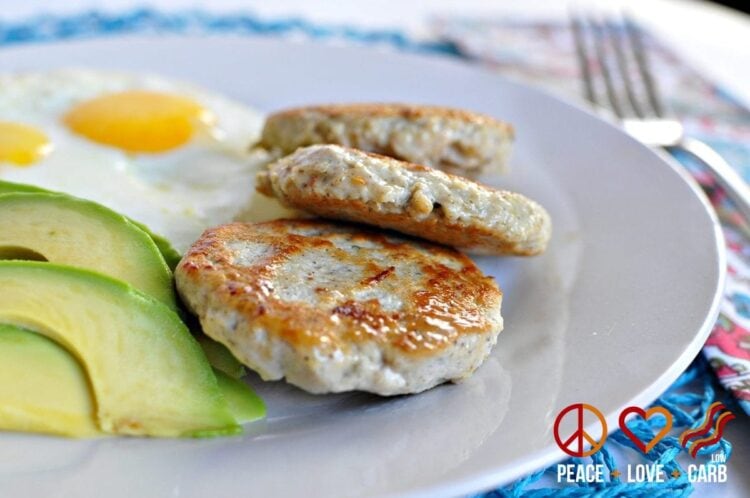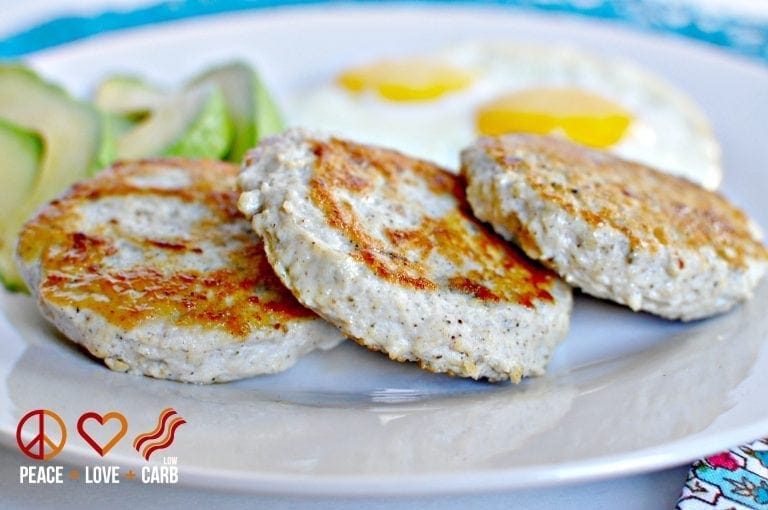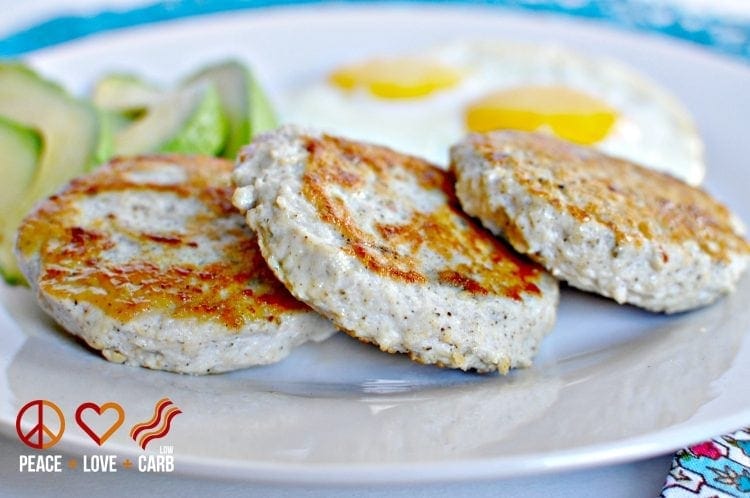 Lately, I am obsessed with making my own sausage patties. These Maple Chicken Breakfast Sausage patties have been on repeat in our house lately. Could sausage be the new bacon? Nah! Let's not get all crazy in here. But, I do love me some sausagey breakfast goodness. I have been working hard behind the scenes on my new cookbook - The Primal Low Carb Kitchen, and I can't wait to show it to all of you. It is some of my best and most creative work yet. I took time out from the cookbook recipe development to make a new recipe for the site. It felt nice to take a more leisurely approach and just cook without a schedule. I have some big things coming in the near future. Stay tuned...
A few notes about this Maple Chicken Breakfast Sausage recipe:
You can bake these instead of cooking them in a skillet
They taste even better if you have enough time to let the mixture refrigerate for 24 hours before cooking.
These freeze very well. You can form them and freeze them raw, or you can cook them, portion them and freeze them for easy re-heating.
Check out some of my other favorite low carb sausage recipes:

Sign up for updates to receive one week FREE of my low carb and gluten free meal plans:
[mc4wp_form id="9184"]
Print
Maple Chicken Breakfast Sausage – Low Carb, Paleo, Gluten Free
---
---
Instructions
In a large mixing bowl, combine ground chicken, maple syrup, salt, rubbed sage, parsley, garlic powder, onion powder, black pepper, thyme, red pepper flakes, nutmeg, and cloves.
Mix until all ingredients are well-incorporated
Form into 2 oz. patties. I like to roll them into balls and then flatten them into patties.
Heat a large skillet over medium heat. Lightly oil the skillet.
Once the oil is heated, place the sausage patties in the pan. Cook until browned on both sides and cooked all the way through.
Serve and enjoy!!
Notes
Per Serving (with SF Maple Syrup) - 2 Patties Calories - 187 Fat - 11g Protein - 21g Total Carbs - 1.4g Fiber - <1g Sugar Alcohols - <1g Net Carbs .5g