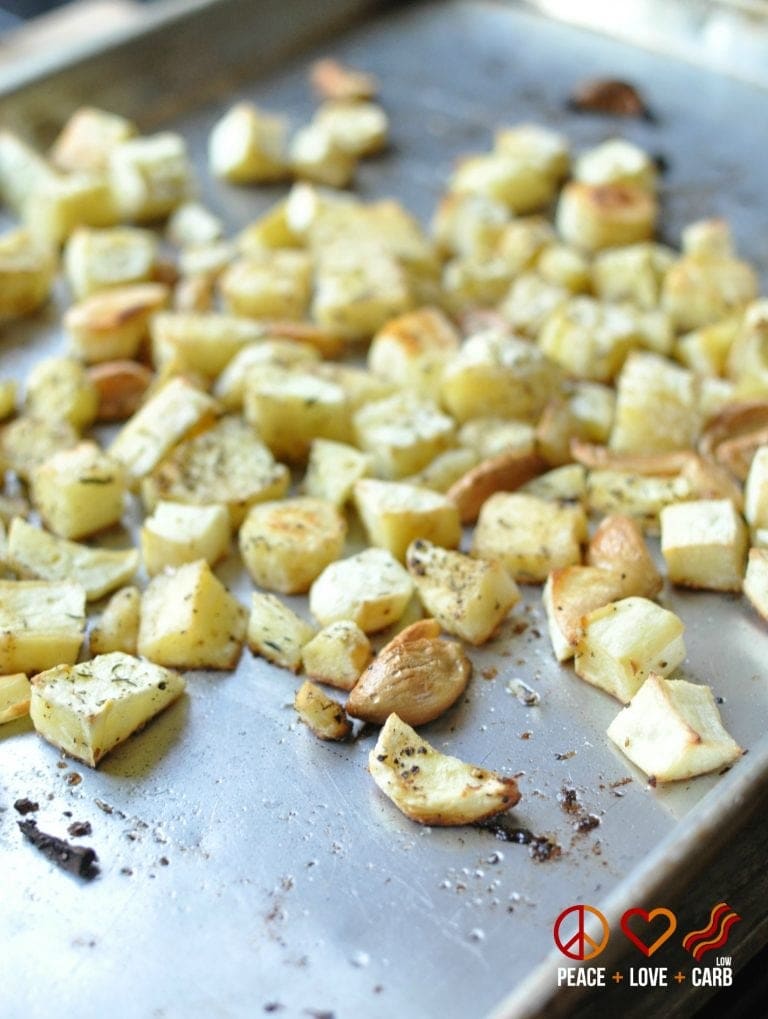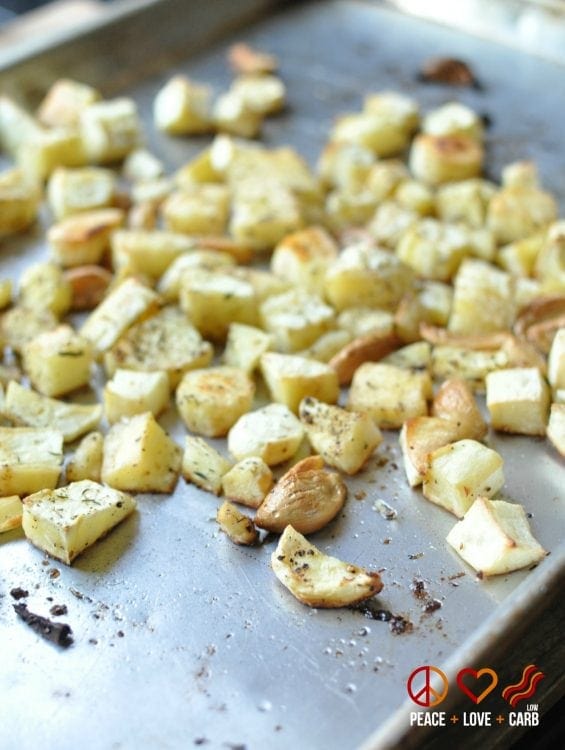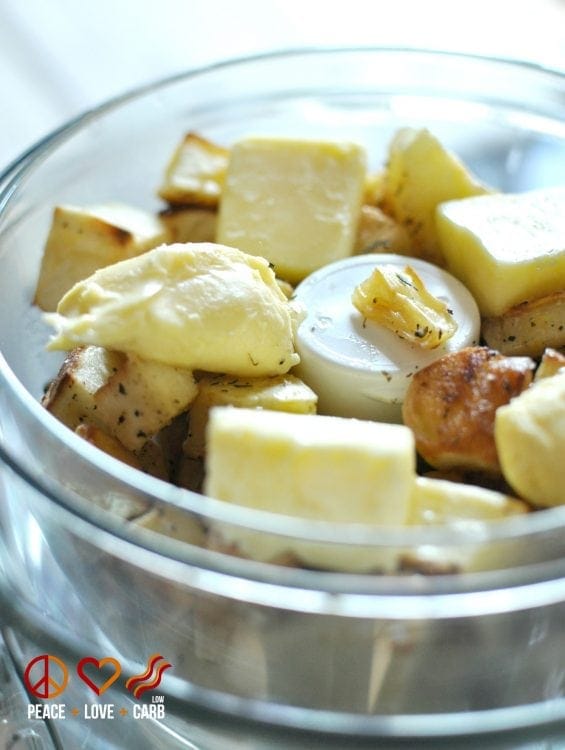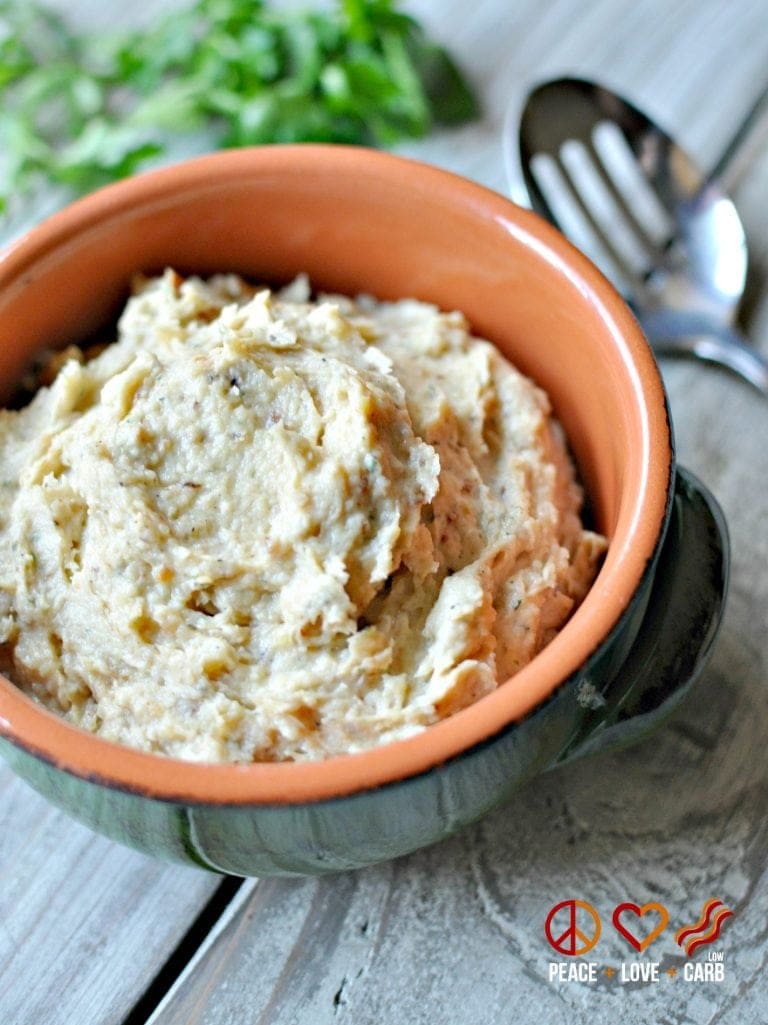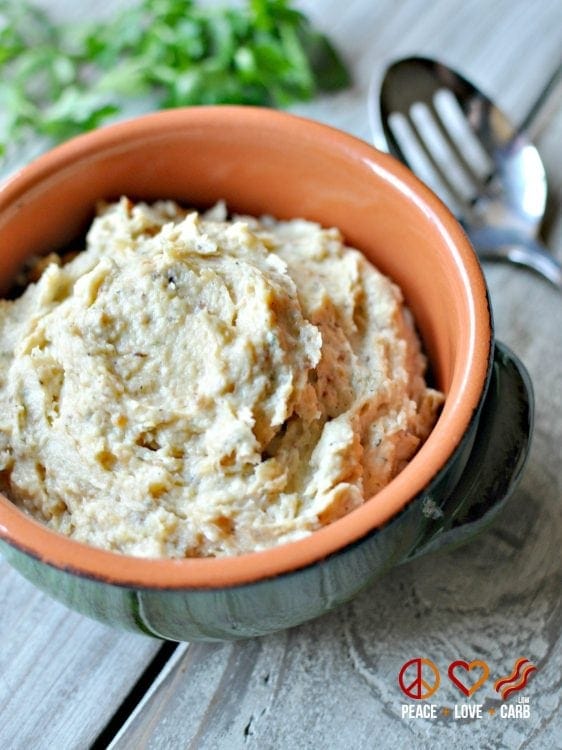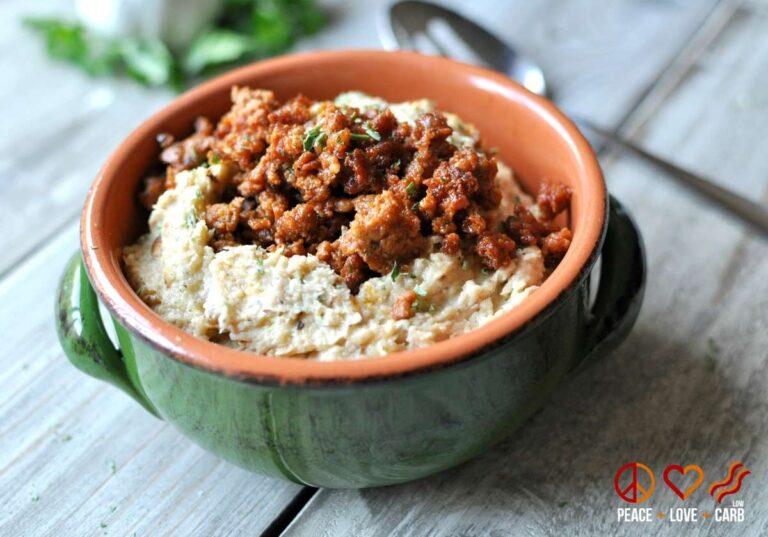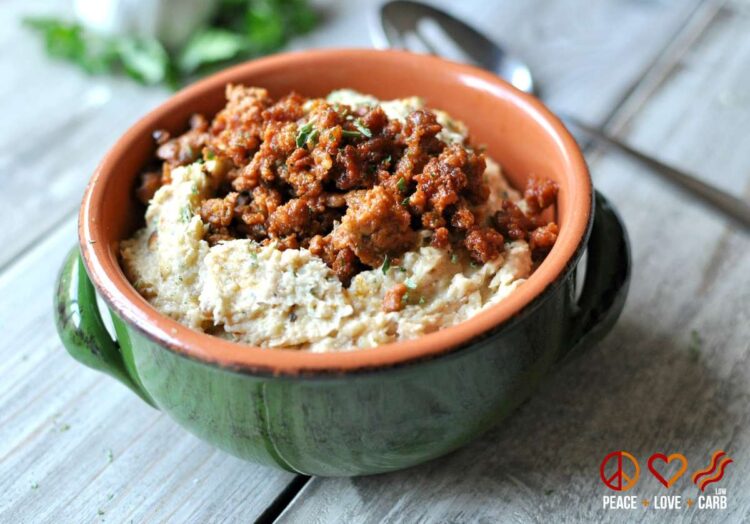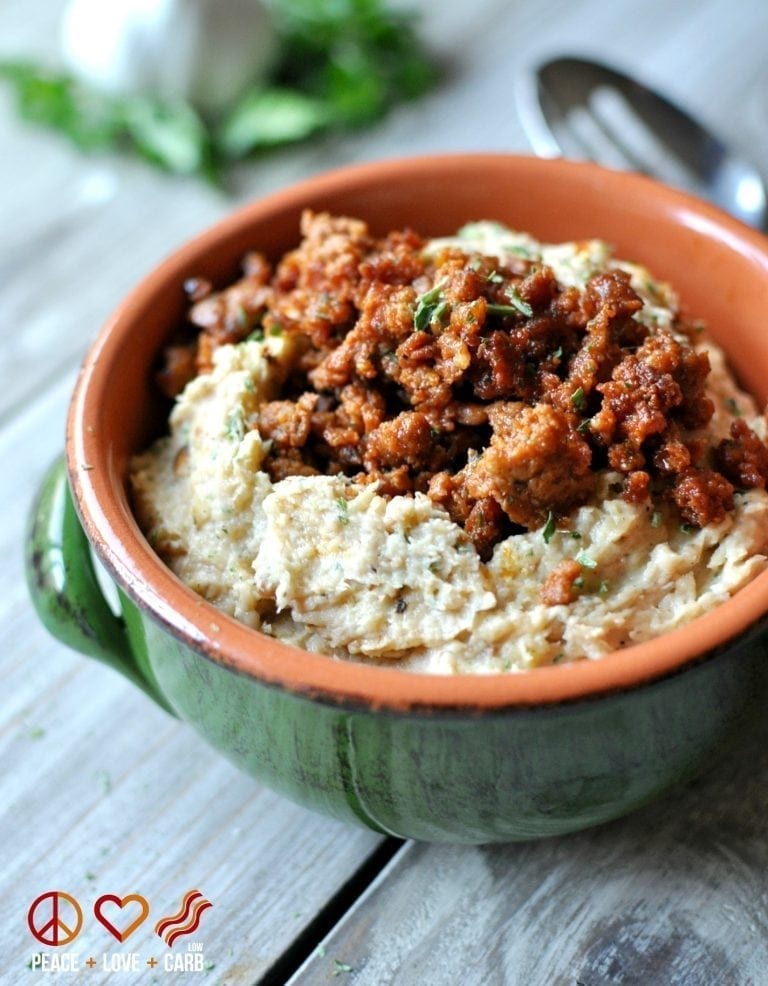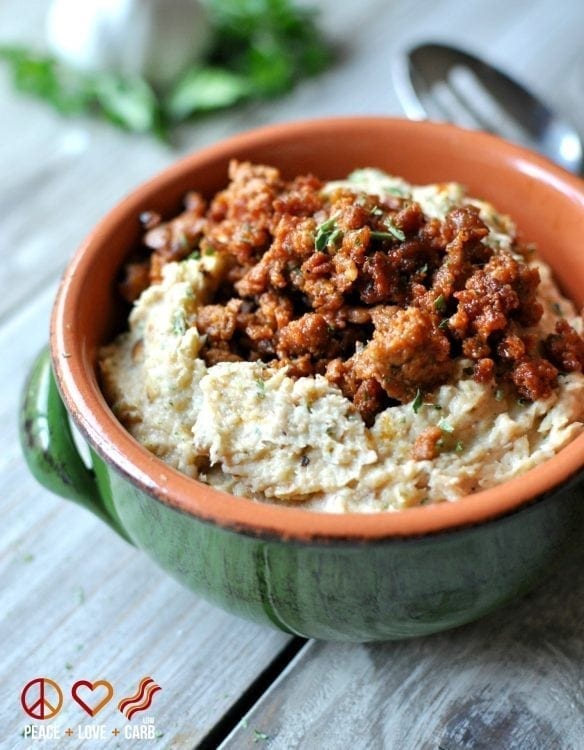 This recipe is not for the faint of heart. Think garlic, garlic and more garlic. Have any vampires you want to chase off? Then you are in luck, this is the dish for you.
Check out some of my other favorite low carb chorizo recipes:
Spicy Sausage Breakfast Taquitos

Sign up for updates to receive one week FREE of my low carb and gluten free meal plans:
[mc4wp_form id="9184"]
---
Ingredients
2 large turnips (about 2 lbs), peeled and cubed
1 whole head garlic cloves
2 tbsp avocado oil
sea salt and black pepper, to taste
¼ teaspoon dried thyme
1 lb ground chorizo
4-6 tablespoon butter
¾ cup heavy cream (Want to make it paleo? Sub chicken stock!)
1 tablespoon fresh Italian flat leaf parsley, chopped
Instructions
Preheat oven to 400°
In a large mixing bowl, combine turnips, garlic cloves, avocado oil, sea salt, pepper and dried thyme. Toss until turnips are evenly coated with avocado oil and seasoning.
While the turnips and garlic are roasting, saute the ground chorizo over medium high heat until it is cooked all the way through. Set aside.
Pour turnips onto a rimmed baking sheet and spread out in a single layer. Bake 30-40 minutes or until turnips are tender and garlic is caramelized and slightly crispy.
In a food processor, combine roasted turnips, butter, heavy cream and parsley. Pulse until it reaches a smooth, creamy texture.
Spoon mixture into a large serving bowl and top with chorizo.
Servings: 4
Click the image below to read more about my new cookbook.
It is now available for
pre-order