Check out some of my other favorite low carb "rice" recipes:
My New Book is NOW Available and I have some awesome FREEBIES coming with it  ORDER HERE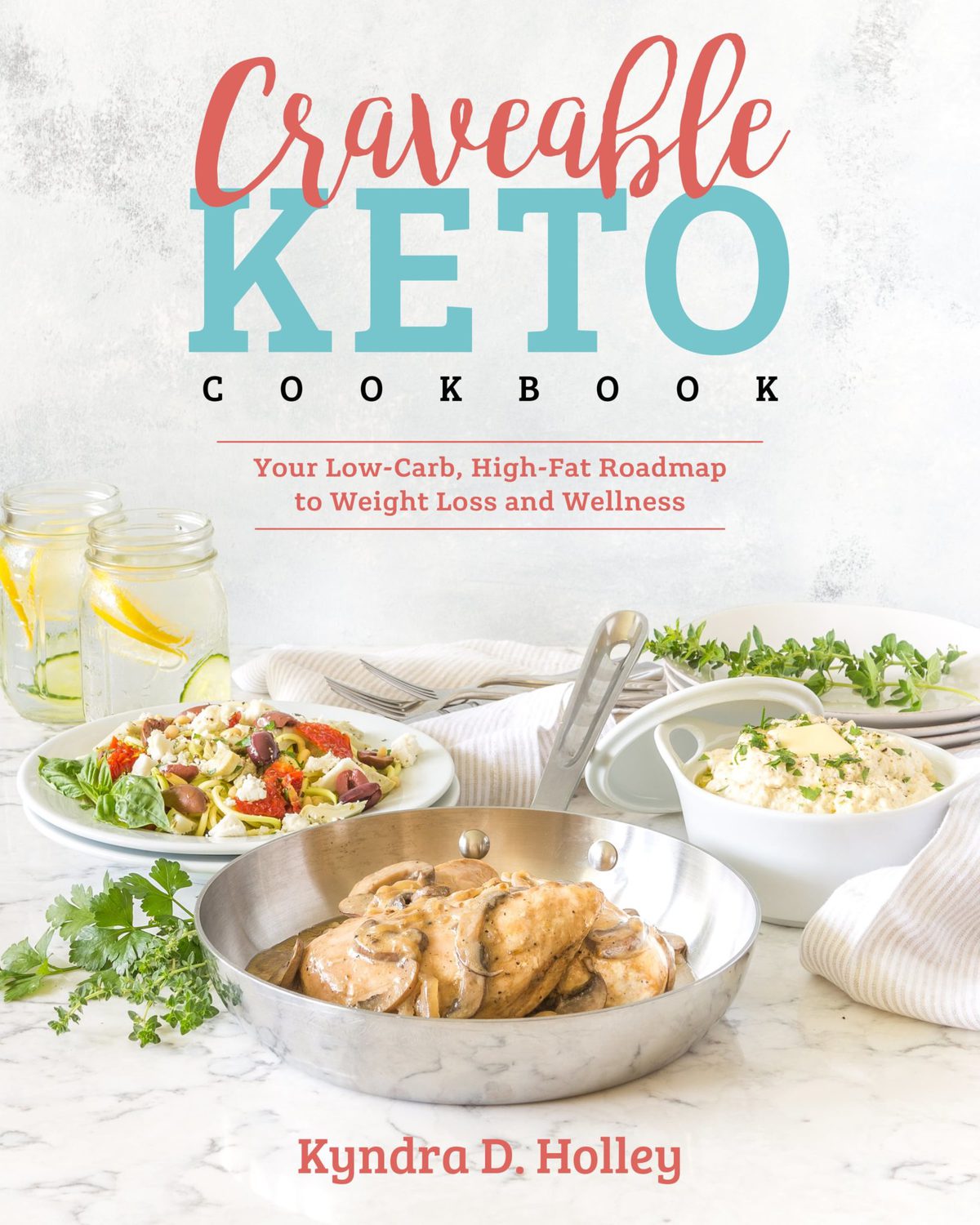 1/2 Medium Head of Cauliflower (Grated or riced in a food processor)
1/2 Cup Frozen Peas
2 Tbs. Garlic – Minced
2 Eggs
2 Large Green Onions (chopped including the white parts)
4 Baby Carrots (Thinly sliced on a bias)
1/2 Cup Bay Shrimp
DIRECTIONS
In a non-stick wok (you can also use a saute pan) on medium-high heat, stir-fry 1 Tbs butter, garlic, and white parts of the onions.
Add cauliflower, carrots and remaining butter and saute, stirring constantly for 6-7 minutes.
Next, stir in the peas, bay shrimp, and, Liquid Aminos, stirring constantly for 3-4 more minutes.
Push all ingredients to one side of the wok and on the other side, Lightly scramble the eggs and then mix them in with the rest of the ingredients. Fry 2-3 more minutes, serve, and enjoy!
Servings: 6
Per Serving:
Calories – 98
Protein – 5.5 g
Carbs – 4.8 net g
Fat – 5.5 g
***Please note that nutritional information listed on this page is an estimation based on the products I used.  Ingredients and nutritional information can vary greatly between brands.  Always be sure to read labels***
***Some links contained on this page are affiliate links and I may receive monetary compensation or other types of remunerations for any products purchased through these links***