I have a HUGE announcement to make!!
Many times in life when one doors closes, another GIANT door opens. As most of you already know, I put my last cookbook on an indefinite hold due to personal family matters and issued refunds to everyone that pre-ordered. (Thank you all for your patience and kind messages and emails) Self-publishing is no easy feat and is a lot of work. I simply could not meet the demands of life at the time, as well as finish my cookbook. It was a tough decision to make, but alas turned out to be one of the best decisions I have ever made. I have always been a firm believer that everything in life happens for a reason, both the good and the bad. That being said, I am thrilled to announce that I have signed a publishing contract with Page Street Publishing to bring you another full-length cookbook. Bye, bye self-publishing, hello big, beautiful full-color cookbook, with appetizing photos shot by yours truly. Crack some champagne and celebrate with me. Save the glass and swig right out of the bottle like I did!! I present to you:
The Primal Low Carb Kitchen -
-Comfort Food Recipes for the Carb Conscious Cook
IT IS AVAILABLE FOR PRE-ORDER NOW!!!
On Amazon - HERE

On Barnes & Noble - HERE

On Books A Million - HERE
On IndieBound - HERE
and wherever books are sold...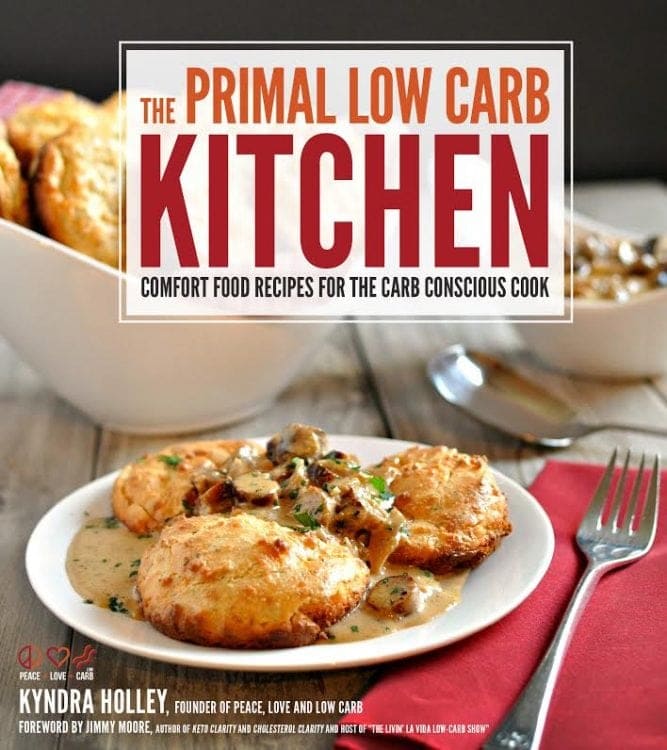 Take a look inside The Primal Low Carb Kitchen Cookbook

What have I been up to??
Well, I have been hard at work in the kitchen to bring you some of my best, most creative work yet. My kitchen island is constantly covered in food, dishes, cameras, props, notebooks and the occasional friend that pops in to watch the whole process unfold. It has been a busy and hectic, but awesomely fun time.


Since I have pretty much been living in my kitchen, my social life has been rather non-existent. Thankfully, my friends have been popping in to nosh on some of the days efforts, throw in their two cents and get silly with me. It has been fun to show them what I do behind the scenes and to combine work with social hour.

What goes on behind the scenes?
There is a lot that goes on behind the scenes. A LOT. I make the recipe while simultaneously writing every step of the process down, set up my staging, and chase the natural lighting around my house in an attempt to get the perfect shot. I swear I end up taking about 250 photos of each plate. It is amazing how many times you can move the same spoon a fraction of an inch. All of this has to happen quickly because there is a very small window of time that the food will look fresh and beautiful for it's close-up. A.very.small.window. Sometimes I swear it would be easier to work in a childrens portrait studio, than to photograph food. But every now and again, you get that shot that makes you smile from ear to ear. I have been know to shout "BOOM, Nailed it!" to an empty house when I realize that I got "the shot".

What happens next?
After the prep work, cooking, and taking a bajillion photos, it is time to edit and re-size the photos and type up the recipes. Somewhere in that mix comes cleaning the kitchen. Thankfully, I don't mind cleaning. Joel Salatin says "The person who's cooking should not have to do the cleaning." I couldn't agree more! Wanna come over for dinner? I'll cook, you clean. 🙂


Currently my house is over-run with staging items, props, lighting, reflectors, backdrops, random dishes, utensils, and cutting boards. Everywhere I look is a constant reminder that I am blessed enough to spend each day chasing my passion. I wish nothing but the same for all of you!

What can you expect from this cookbook?
85 easy to prepare recipes, made with easy to find ingredients
Full page, color photos
Nutritional analysis for each recipe, including calories, carbs, fat, protein, fiber, and net carbs
All recipes are gluten-free, low carb and primal friendly - over half are strict paleo
A list of simple and creative substitutions for all your old carb-laden favorites
A list of hidden gluten sources
Ways to maximize your grocery budget
How to stock the perfect low carb fridge and pantry with nutrient dense foods
and so much more!!

The Primal Low Carb Kitchen -
IT IS AVAILABLE FOR PRE-ORDER NOW!!! Pre-order it at the discounted rate - HERE. In the meantime, feel free to lead all your friends to this post to learn all about the book and to get a sneak peek behind the scenes. Also, feel free to hashtag the hell out of #primallowcarbkitchen. I can't wait to see where it pops up.