These keto pickled red onions are super easy to make and add a lot of flavor to anything you add them to. I put them on salads, protein bowls, eggs, anything! In fact, I look for excuses to add them to my meal.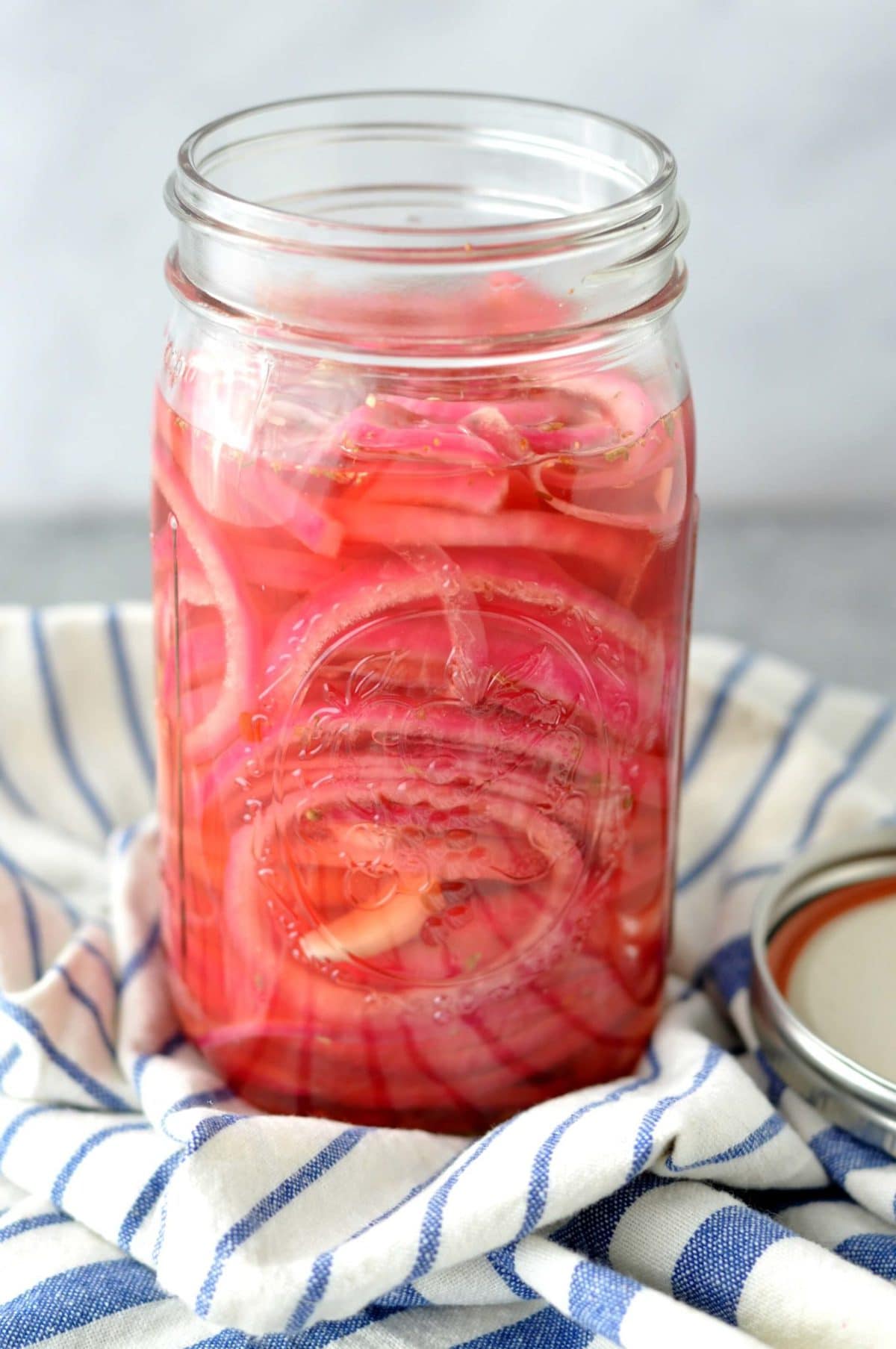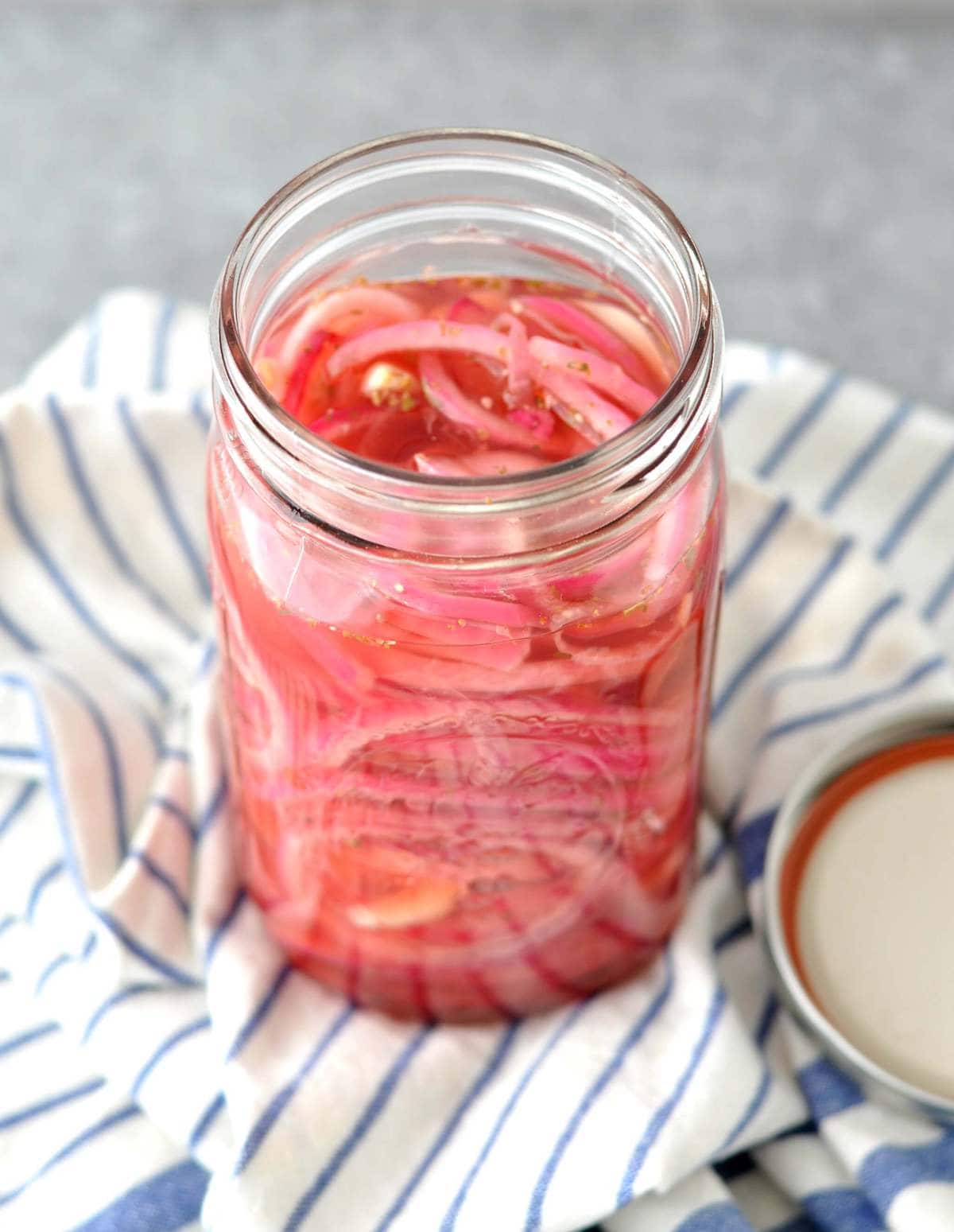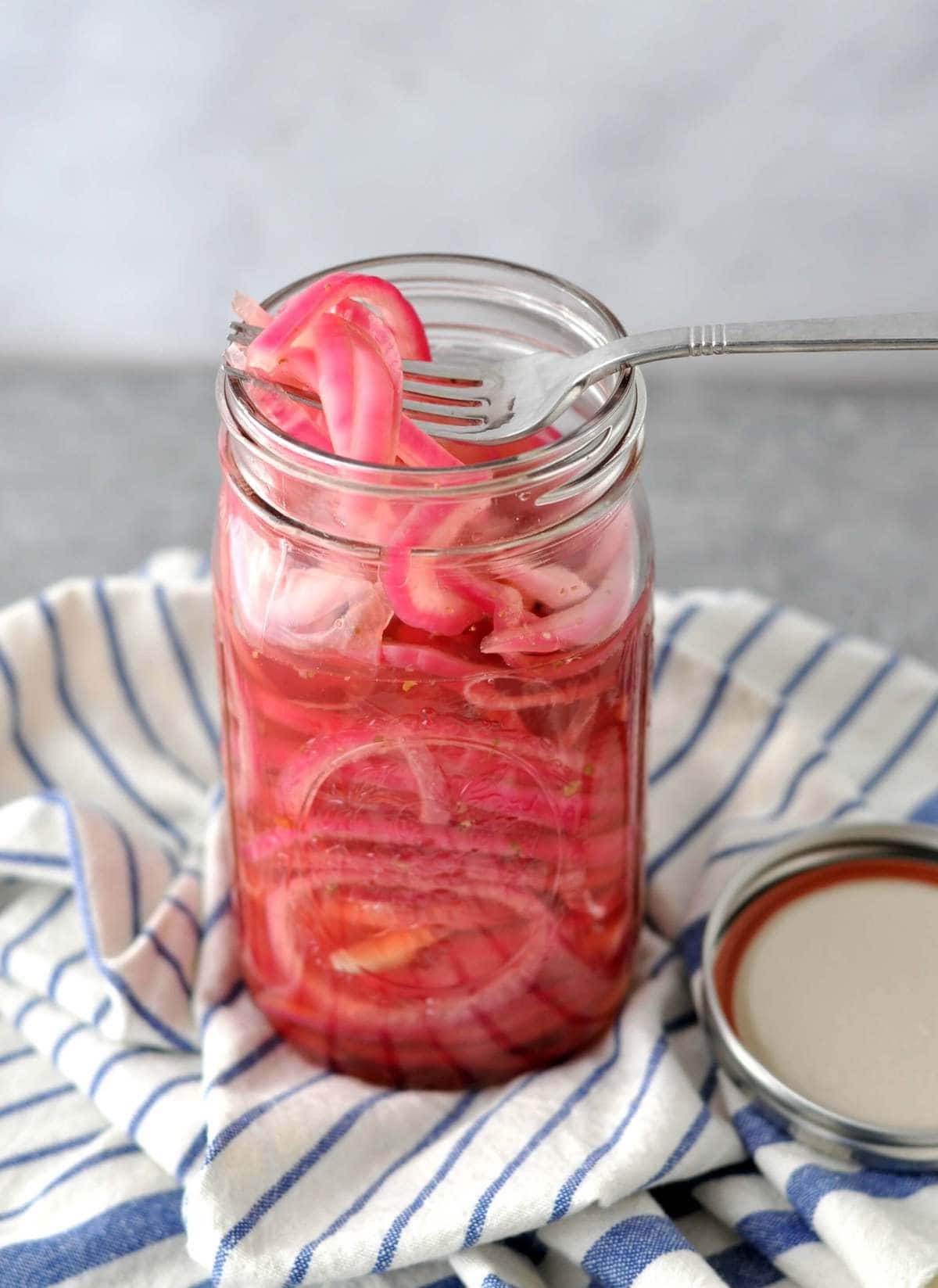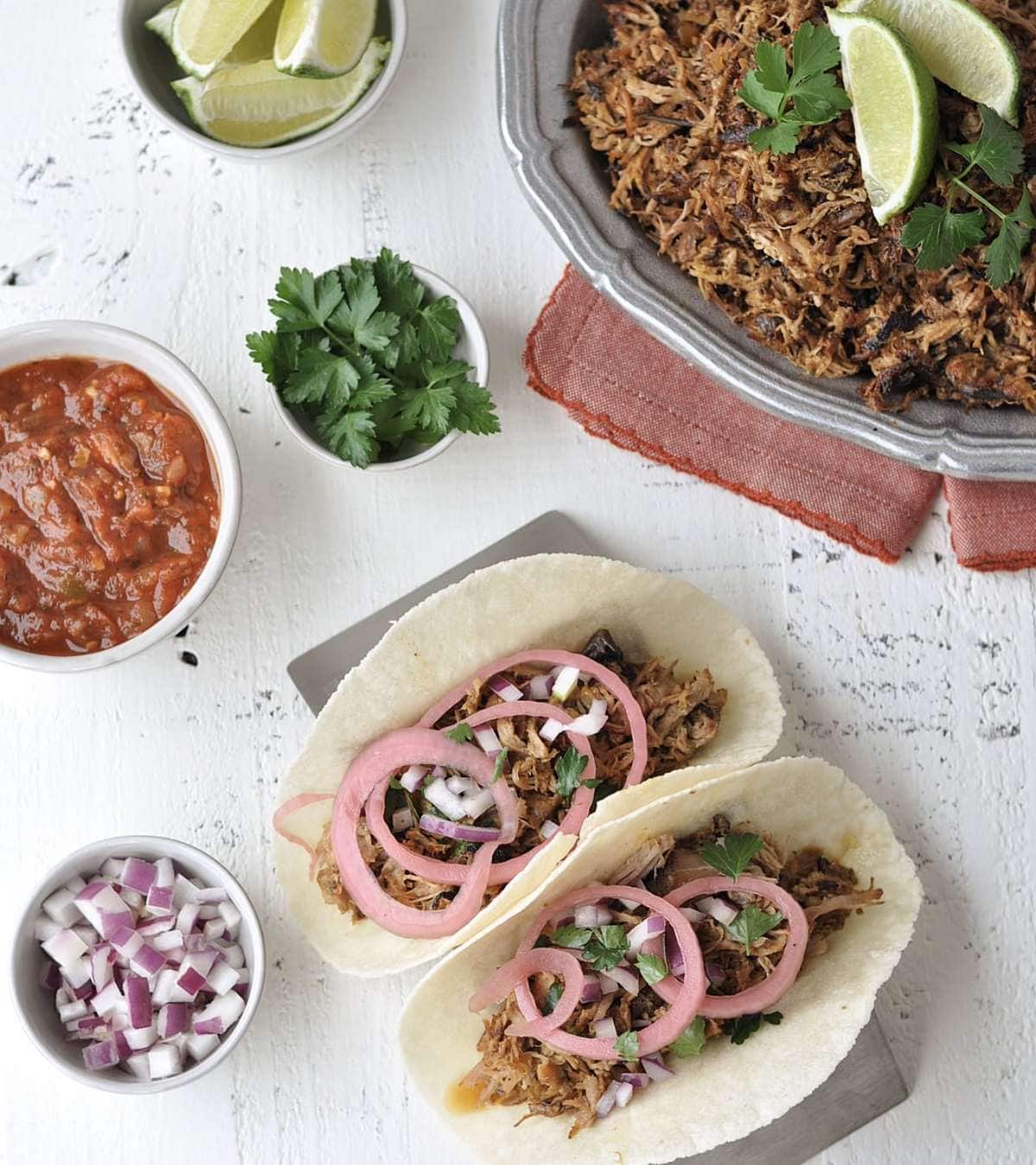 I'm not sure when the first time I ever had pickle red onions was, but I can tell you exactly when I fell in love with them. Back in January, during my Craveable Keto book tour, I was making a lot of trips to various Whole Foods salad bars. They have the biggest and best salad bars around, and the best thing about them, is that every single prepared item on the salad bar lists every single ingredient, so you always know exactly what you are getting. Almost every one I went to had pickled onions and I was piling them on all my salads. They were so good, BUT, they had sugar in them. I knew that as soon as the tour was over and I was home and back in the kitchen, that I wanted to make my own low carb pickled red onions recipe.
I think the reason I love these low carb pickled red onions so much is that they have the perfect balance of bitterness from the red onion, sweetness from the erythritol, and acidity from the vinegars. When you put those three things together, you have a match made in heaven. I have been putting them on everything – salads, lunch bowls, tacos, steak, eggs, etc. I am actually guilty of building an entire meal around whether or not it would go good with these pickled red onions.
The other thing I really like about them is that they will keep in the refrigerator for at least a couple of months… if you can make them last that long, that is. Just store them right in the mason jar you made them in. I have swapped out all my metal mason jar lids, for these reusable plastic lids. They are so much easier to clean, and then I can avoid the ring of rust from the metal lids. And since I store everything in mason jars, they come in really handy.
Check out some of my other favorite low carb condiments:
Print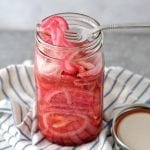 Pickled Red Onions
---
Author:

Prep Time:

15 Minutes

Cook Time:

5 Minutes

Total Time:

20 minutes

Yield:

20

Servings

1

x
Description
The perfect blend of sweet, sour, and salty. I love to put these onions on everything from my morning eggs, to my lunch time salad, to the top of my steak for dinner.
---
---
Instructions
In a saucepan over medium heat, combine the red wine vinegar, apple cider vinegar, erythritol, and salt. Bring to a light boil, stirring until the erythritol and salt are dissolved.
Put the onions, garlic, oregano and red pepper flakes into a 32 ounce mason jar.
Pour the liquid over top, submerging the onions and mixing in the oregano and red pepper flakes.
Let the jar sit on the counter for 1 hour, cap and then refrigerate. (I've switched to these caps)
Store in the refrigerator for up to 2 months. You can eat them after 2 hours, but they just get better and better the longer they are in the fridge.
---
Nutrition
Serving Size:

5 to 6 slices

Calories:

10

Fat:

0

Carbohydrates:

1.5g

Fiber:

0.2g

Protein:

0.2g