I am proud to share one of my absolute favorite recipes from my new cookbook. To me, this recipe is the heart and soul of food, love and life. I may be a little biased as New Orleans is like a second home to me. Muffuletta is a staple in New Orleans cuisine and that city holds an extremely special place in my heart!   I'm excited for you to see the rest of the recipes in my book!  The Primal Low Carb Kitchen Cookbook is now available wherever books are sold. Read more about the book and order it –Here. It has been receiving some amazing praise.
What can you expect from The Primal Low Carb Kitchen?
85+ Low Carb, Primal and Gluten Free Recipes
All easy to find, whole food ingredients
Full page color photo for every recipe
Nutritional analysis for each recipe
Simple swaps for your favorite snacks
Creative ways to maximize your grocery budget
My kitchen must haves
Seasoning and spice blends
and much more…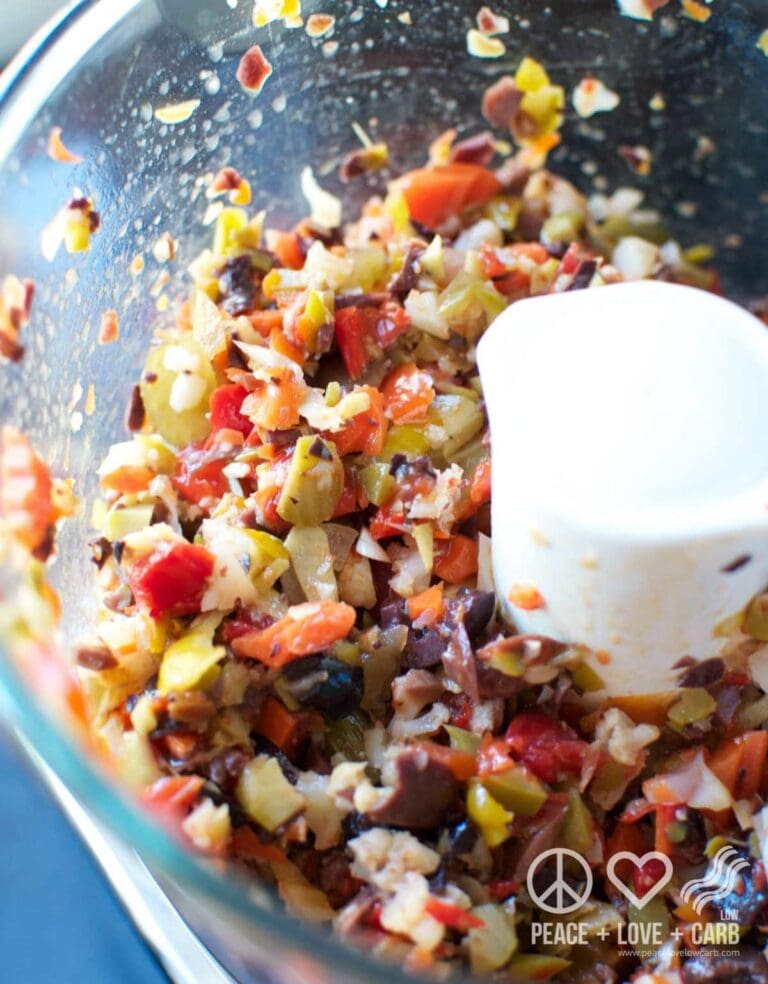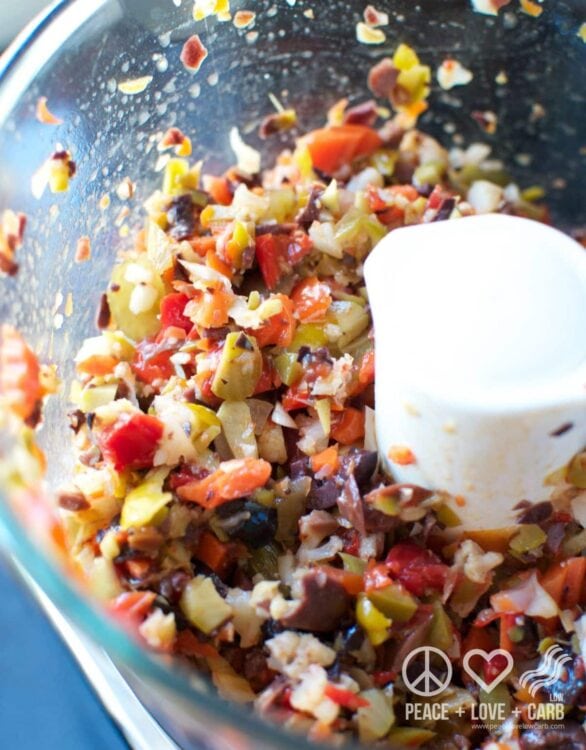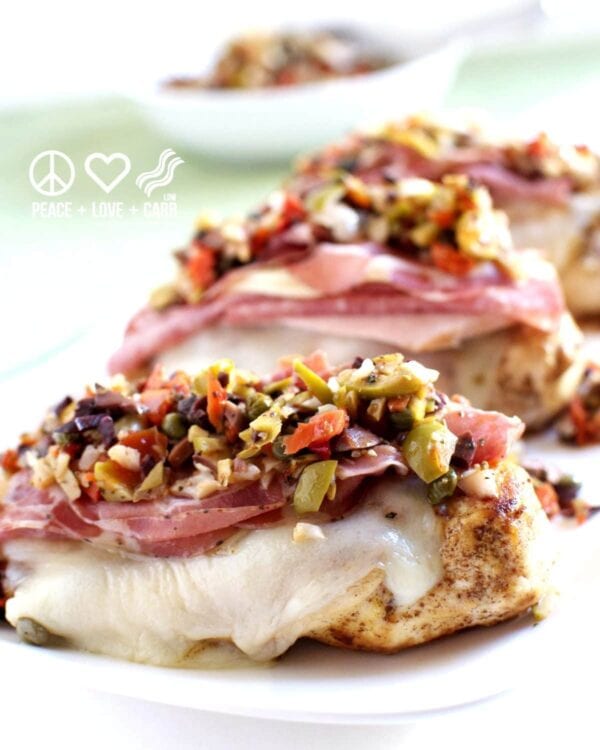 CLICK HERE TO PIN THIS RECIPE
I love muffuletta. Like I want to marry it and make beautiful sandwich babies with it. It is my all-time favorite New Orleans classic. Jon and I make our way to the  "The Big Easy" once every year or two, and getting a muffuletta is always close to the top of our list! So close to the top in fact, that stopping by Franks and getting a muffuletta is usually the first thing we do once we get into the city. This muffuletta chicken is a way for me to get a taste of New Orleans from home. By skipping the bread and turning it into a chicken dish, I can indulge in the rich, deliciousness of muffuletta anytime I want, in a version that fits my primal low-carb lifestyle. I love being able to enjoy all my cajun favorites in a gluten free version and without all the carbs.
Muffuletta Chicken from The Primal Low Carb Kitchen Cookbook
Reader Interactions