Anyone who has been following my blog for a while, knows how much I love getting creative with avocados. This was my latest creation.  It is great served as a cold tuna salad or broiled like the cooking directions below.  If you are not a fan of spicy foods, simply replace some or all of the creamy horseradish with mayonnaise or plain Greek yogurt.  ENJOY!
Check out some of my other favorite low carb avocado recipes:

Sign up for updates to receive one week FREE of my low carb and gluten free meal plans:
2 Large Avocados – Halved and pitted
2 – 5oz. Cans Tuna
1 Rib Celery – Finely chopped
2 Tbs. Shallots – Chopped
1 Tbs. Garlic – Minced
1/4 Cup Parmesan – Grated
1/4 Cup Parmesan – Shredded
Salt and Pepper – To taste
(2 Tbs. Peace and Love)
Preheat oven on Broil – High.  Line a
baking sheet
with foil.
Scrape half of the avocado out of eat shell.
In a large mixing bowl combine avocado, tuna, celery, shallots, garlic, and creamy horseradish.
Fill avocado shells with mixture.  Pile it is nice and high. Top each avocado boat with grated Parmesan and shredded Parmesan.
Broil on middle rack for 15 minutes.  (Do not broil on top rack because the cheese will burn before the tuna mixture has had a chance to get nice and hot)
SERVE AND ENJOY!
1 Serving:
Calories: 245
Carbs:  4.75 net g
Fat:  14.4 g
Protein:  17 g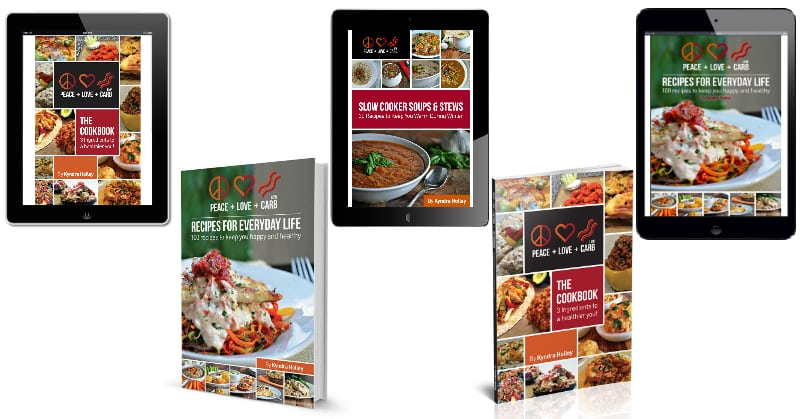 ***Please note that nutritional information listed on this page is an estimation based on the products I used. Ingredients and nutritional information can vary greatly between brands. Always be sure to read labels***
 ***Some links contained on this page are affiliate links and I may receive monetary compensation or other types of remunerations for any products purchased through these links***