Self-care is more than just a set of actions or a list of ways to pamper yourself. It is about mindset and the habits we put into place to help us combat stress, anxiety, depression, and anything in life that makes us unhappy.
DISCLOSURE: ***Some links contained on this page are affiliate links and I may have received monetary compensation or other types of remunerations for any products purchased through these links. This is a sponsored post by iHerb, however, all thoughts and opinions are my own. If I give a positive review, it is because I feel the product deserves attention and recognition. ***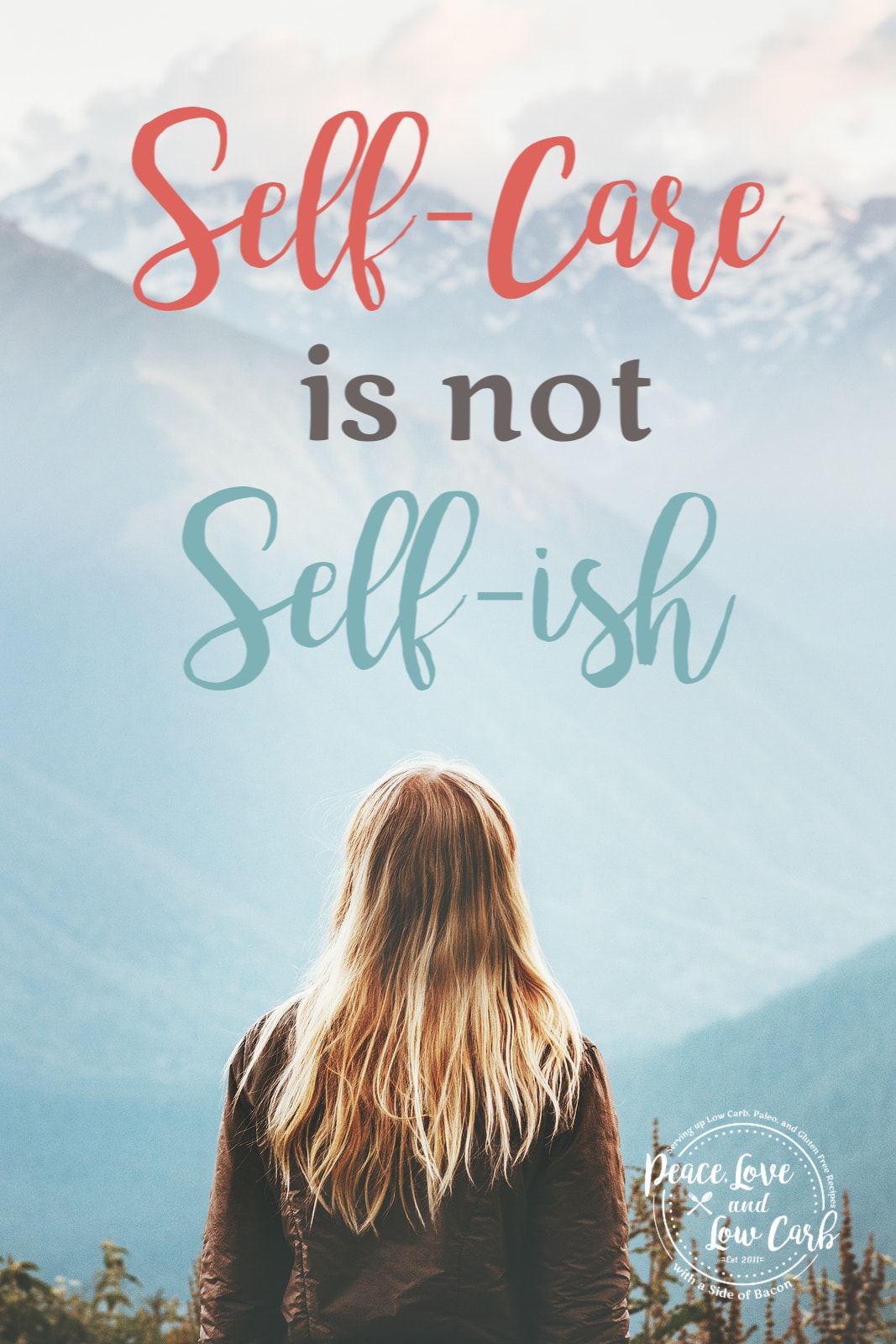 Make 2019 "The year of You"
I am so excited to be partnering with iHerb to share all my best self care tips and tricks with all of you. I hope that 2019 is a year of radical self-love and abundant self-care. I know that's my personal goal for the year. iHerb is a global leader in bringing the best overall value in natural products to our customers all over the world. While the topic of this post might be self care, the products they cover span all areas of health and wellness - Supplements, Herbs and Homeopathy, Bath and Personal Care, Beauty, Sports, Grocery, Baby and Kids, Pets, and Home. So what is self care anyway? How about we start this off by saying what self care is not?
Self-Care Is not Self-ish.  
I have come to believe that caring for myself is not self-indulgent. Caring for myself is an act of survival." – Audre Lorde
It seems like the term self care has almost become a social media buzz-word. People overspending, over-indulging, coming across as boastful, all in the name of supposed "self care". Well that is not the type of self-care I am talking about here. I am talking about actually taking care of yourself on a deeper level, and doing things that truly nourish and restore you in mind, body, and spirit. I'm talking about getting yourself out of that stress response loop and into a continuous cycle of well-being.
What is Self-Care?
Self-care is more than just a set of actions or a list of ways to pamper yourself. It is about mindset and the habits we put into place to help us combat stress, anxiety, depression, and anything in life that makes us unhappy. It also doesn't have to mean hundreds of dollars spent at the spa, sometimes it can be as simple are merely saying "no". I can't tell you how many times over the course of my life that I said yes, when I really wanted to say no. Unfortunately, many of those yeses came at the cost of saying no to myself. Setting boundaries and saving space for yourself can be the simplest act of self-care. I would even go as far as to call it self-preservation.
Self-care isn't self-ish. Before you can do for others, you have to be able to do for yourself. You can't pour from an empty cup. Just like the keto diet itself, there is no one-sized fits all approach to self-care either. What restores balances and is relaxing for you might be anxiety inducing to someone else.
How to practice Self-Care:
Take a bubble bath
Give dry brushing a try
Do yoga (Check out Yoga with Adriene on YouTube)
Get out in nature and go on a hike
Spend an entire day alone, free of work, to-do lists or agendas
Practice breathing exercises
Have fun in the kitchen and bake a healthy sweet treat
Movement, movement, movement
Get lost in a good book
Banish the word "should" from your vocabulary. Live from a place of choice rather than obligation.
Take a nap
Diffuse soothing essential oils
Get a workout in. I always feel better after a sweat session
Make more time for hobbies and passion projects
Build a little "me time" into every day. Even if it is just 15 minutes in the morning or before bedtime.
Catch up with a loved one you have been missing
Go for a nice, long walk
Plan a staycation
Spend more time in natural light
Listen to soothing music that calms and relaxes you
Take a social media break
Create a gratitude list
Learn to liberally use the word "NO"
Dance it out to your favorite playlist
Take your time going through your shower, and skincare routine and pamper yourself.
Nourish your body with nutrient dense foods
Practice mindfulness and being present
Though they might not seem like a big deal individually, the items on this list go a long way towards reducing stress and helping to find balance. This is the only body that you've got and it is time to start taking better care of it. Think of yourself in terms of your car or other assets that require general care. You wouldn't run your car into the ground and skip all of the necessary maintenance, would you? No, you want to protect your investment. Why should it be any different with your body? Keep those doctors' appointments. Get to the dentist. See a chiropractor if you need to. Invest in yourself. Your body is your most important asset. If you don't care for it, who will?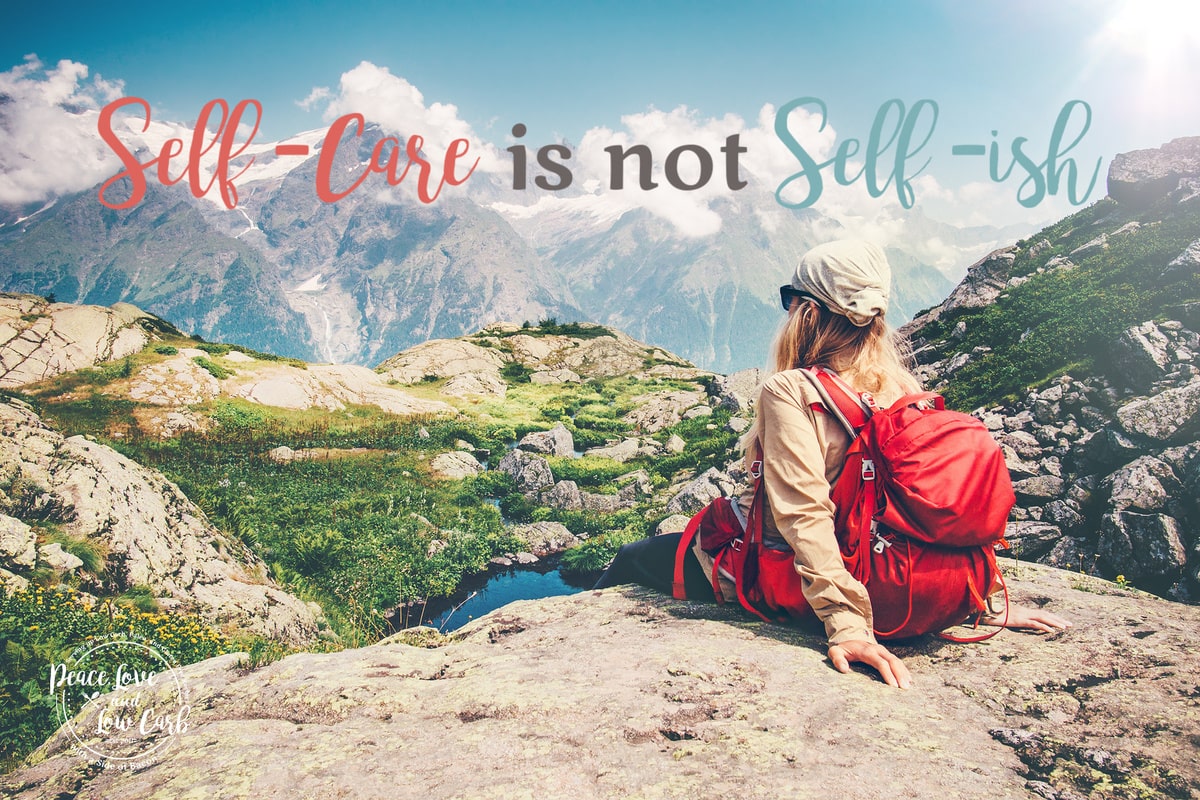 So what does iHerb have to do with all this self-care talk?
Well iHerb is pretty much a one stop shop for all your health and wellness needs. Whether you want to up your supplement game, give yourself the ultimate home spa day, or simply get an awesome discount on many of your favorite pantry staples, iHerb is your go-to site for the best prices! In fact, my first iHerb purchase of the year had items for all three of these.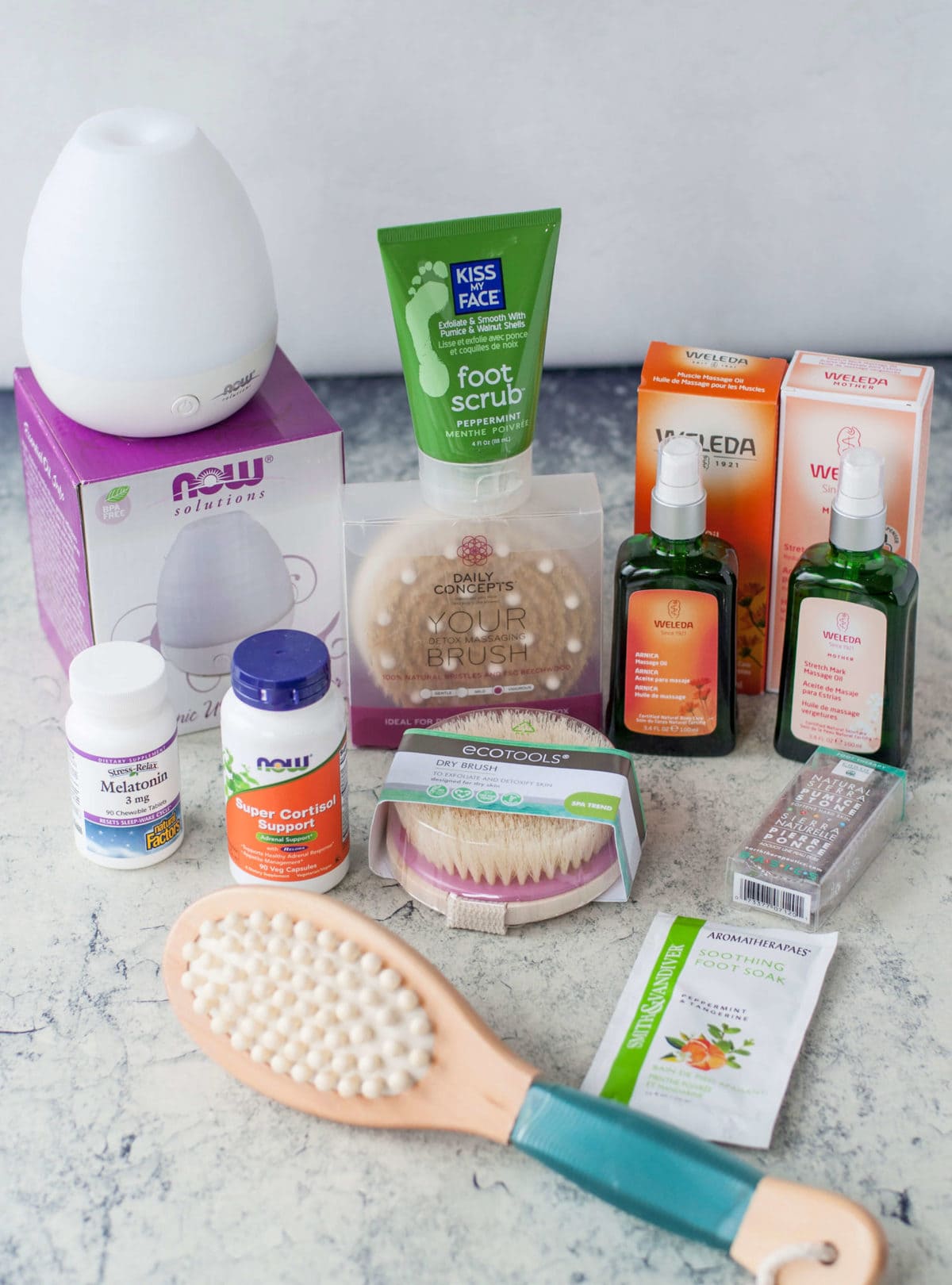 Give yourself a self-care spa day at home:
One of the things I love to do to relax is set up a mini spa at home and spend some time going through my personal self care routine. This usually includes locking myself in the bathroom with my essential oil diffuser running. From there spend some time dry brushing. It helps to promote better circulation, reduce stress, help with cellulite, improve digestions and tighten and tone the skin.
After dry brushing, I take a nice hot shower and then rub myself down with massage oil. If it's been a tough week in the gym and I am feeling sore, I will use a muscle massage oil with arnica.
Next, I like to grab a hot cup of coffee or even a glass of wine, depending on the day and give myself a pedicure. I get a hot tub of water and mix a peppermint and tangerine foot soak into the water. After letting my feet soak for about 20 minutes, or until the water is no longer warm, I coat my feet in an invigorating peppermint foot scrub and  use a pumice stone to exfoliate and slough away the dead skin. It leaves my feet feeling baby smooth.
Going through this whole routine leaves me feeling relaxed, restored, and rejuvenated. It's amazing what carving out a little personal time can do for my overall mood and emotional wellness. Not to mention, all the products I use to go through that whole self-care routine last for months and cost far less than going to get a mani/pedi just once.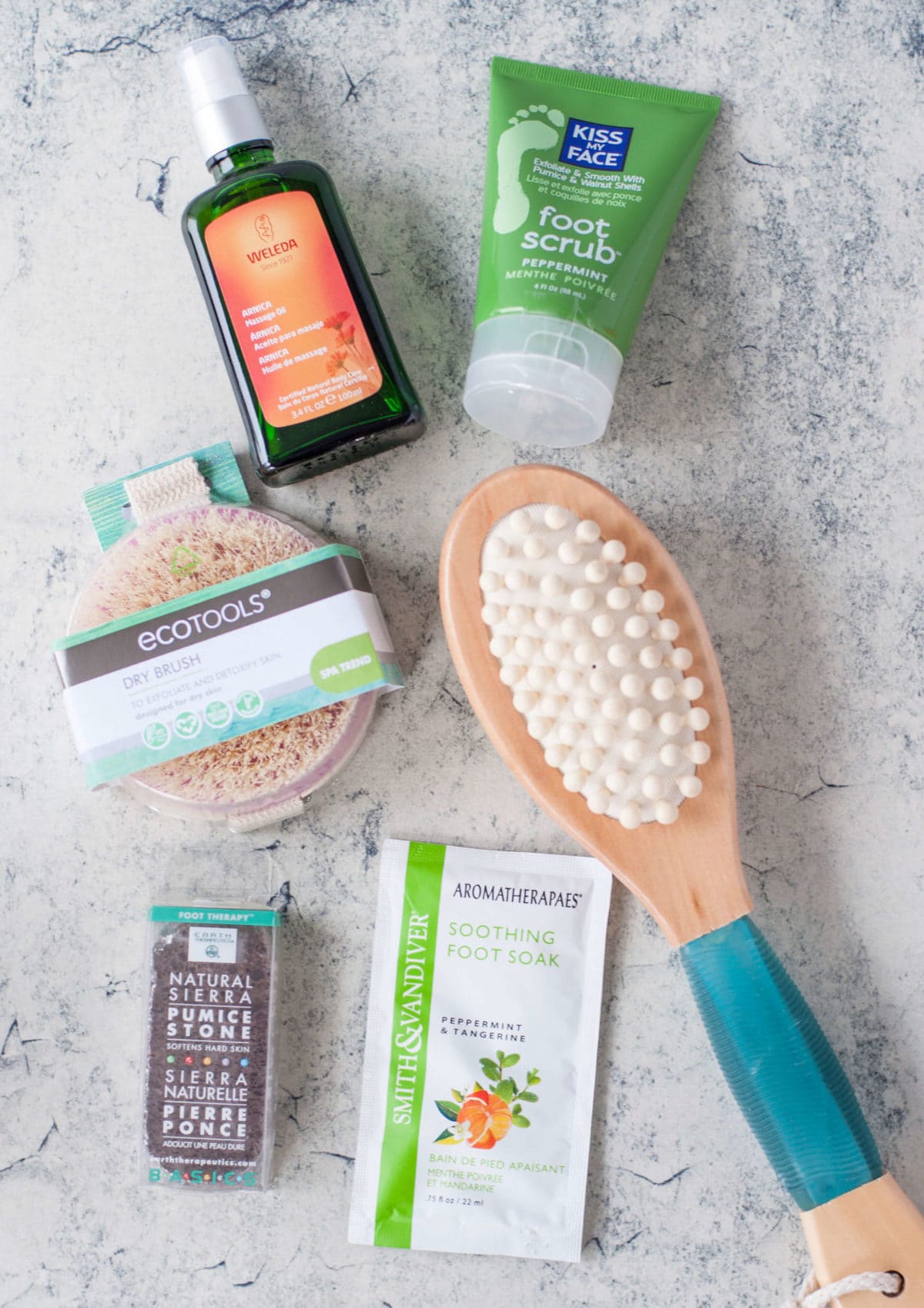 Find holistic ways to manage stress and get better sleep:
First off, I want to note that there is no one size fits all approach to supplementation. This is not to be taken as medical advice. Please consult your physician before starting any new supplements.
With that out of the way, I wanted to share with you another part of my self-care routine. For me, high stress levels and a lack of quality sleep can make me feel really off balance. One problem exacerbates the other. So personally, these are areas that need my constant focus. One of the ways that I help manage my stress levels and get a good nights sleep is by taking natural supplements.
I take a cortisol support supplement to help support a healthy adrenal stress response and a melatonin supplement to help promote a restful nights sleep without the groggy effects of chemical sleep aids.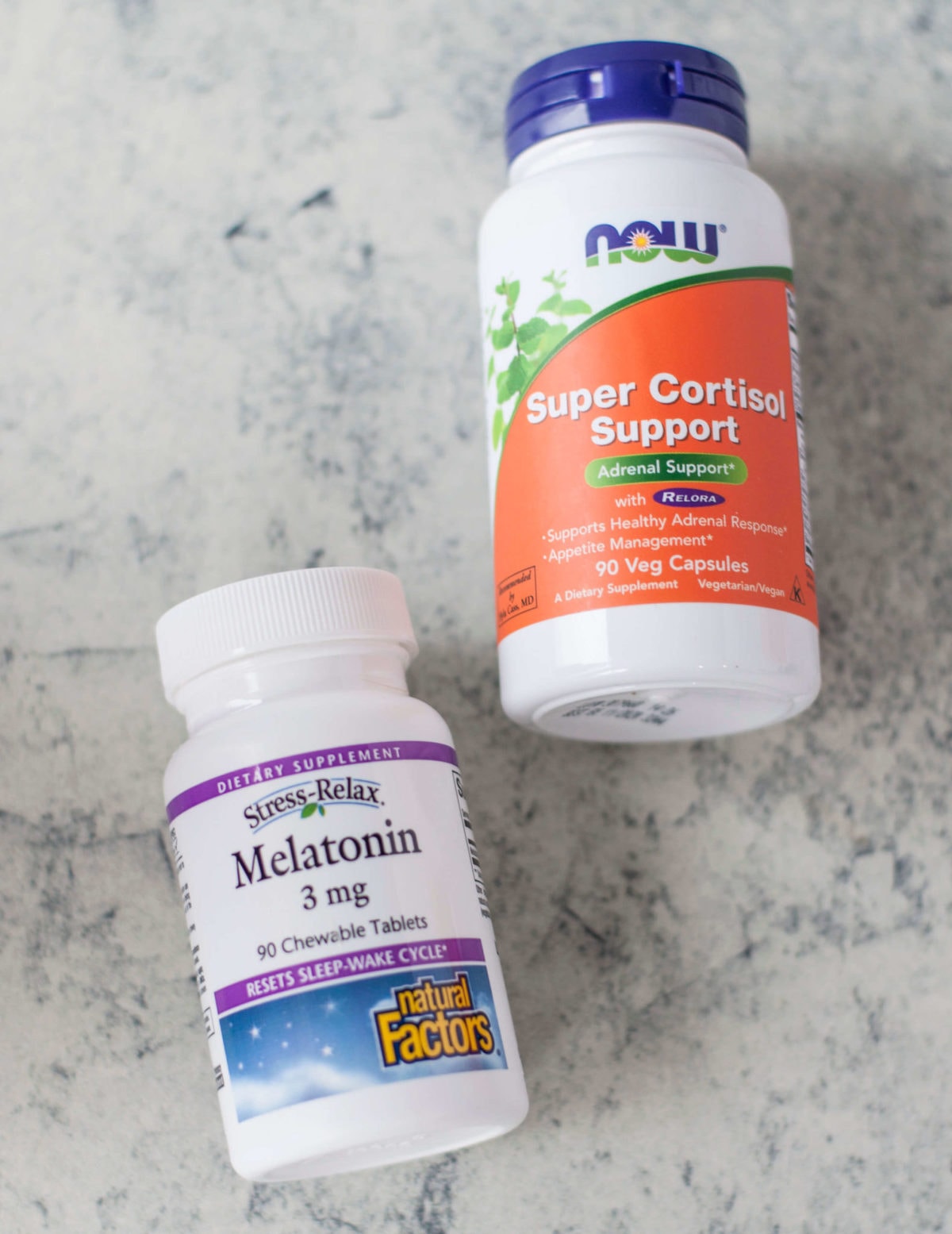 Want to grab your own self care bundle? I have an amazing discount offer for all Peace Love and Low Carb Readers:
All Peace Love and Low Carb readers will get a 5% discount on their iHerb order and New Customers get an additional 10% off with no minimum purchase by ordering here. New Customer Discount Offer Ends 1/31/2019.
iHerb offers a Triple Guarantee to ensure customers are 100% Satisfied:
Value Guarantee - iHerb guarantees that you will receive the best overall value in the world for over 30,000 brand name natural products.
Quality Guarantee: As a California based superstore, iHerb guarantees that all products are authentic brands sold in the U.S. market. iHerb is committed to providing quality assurance for our products and ship directly from climate controlled warehouses.
Delivery Guarantee: No excuses. They guarantee delivery of your order! As an added bonus to this, they free or discounted shipping to over 150 countries around the world.