These Pepperoni Pizza Pinwheels are a fun way to enjoy a low carb pizza. All of the classic, cheesy goodness without the gluten and carbs.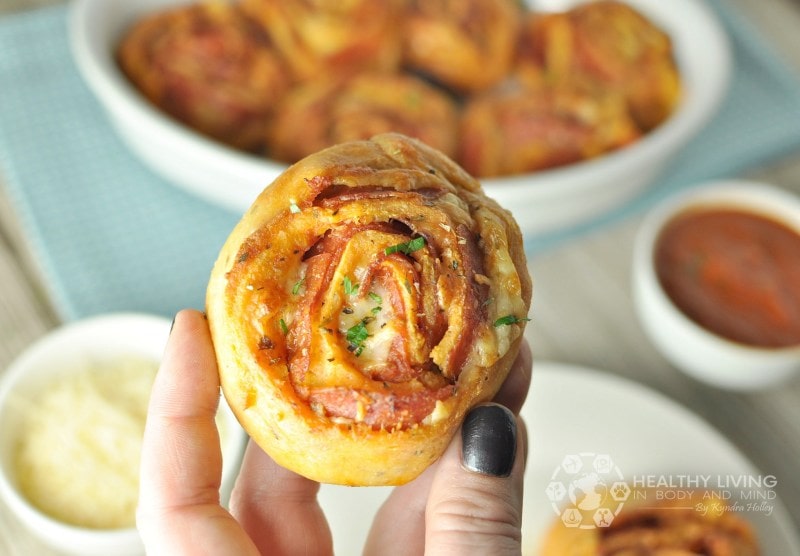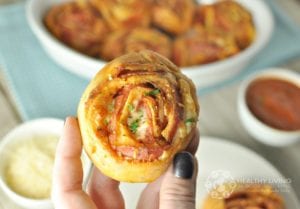 Put pizza night back into your weekly rotation with these Pepperoni Pizza Pinwheels
These low carb and gluten free pizza roll-ups lasted all of about 10 seconds in our house. This is a sneak peak into one of the new delicious recipes on my other website. Healthy Living in Body and Mind. Please be sure to check out the site and also show the Healthy Living in Body and Mind Facebook page some love.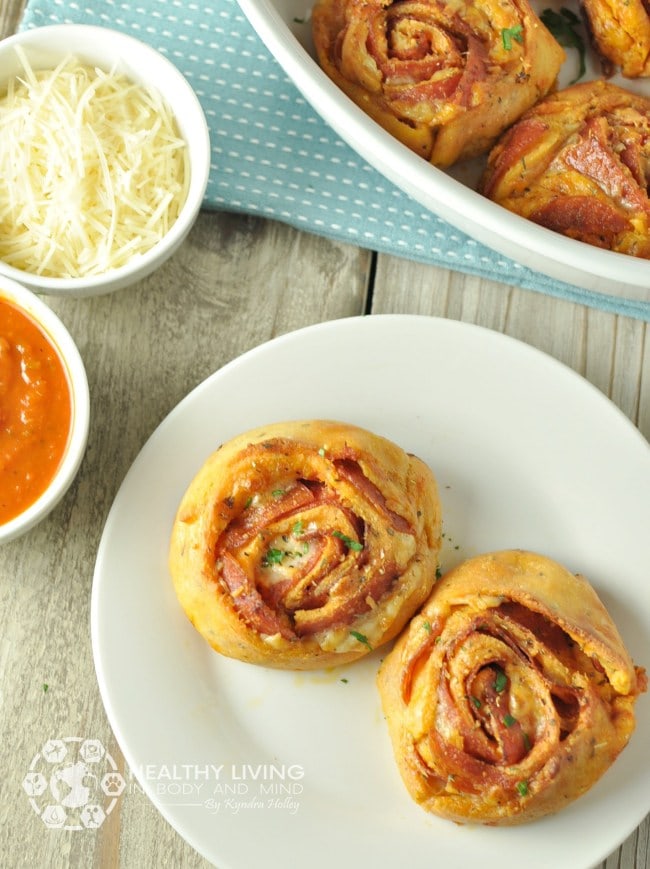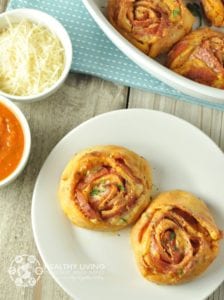 Get this Pepperoni Pizza Pinwheel recipe and many more gluten free recipes on my website
While there are plenty of low carb pizza recipes on this site, you can check out the recipe for these Pepperoni Pizza Pinwheels!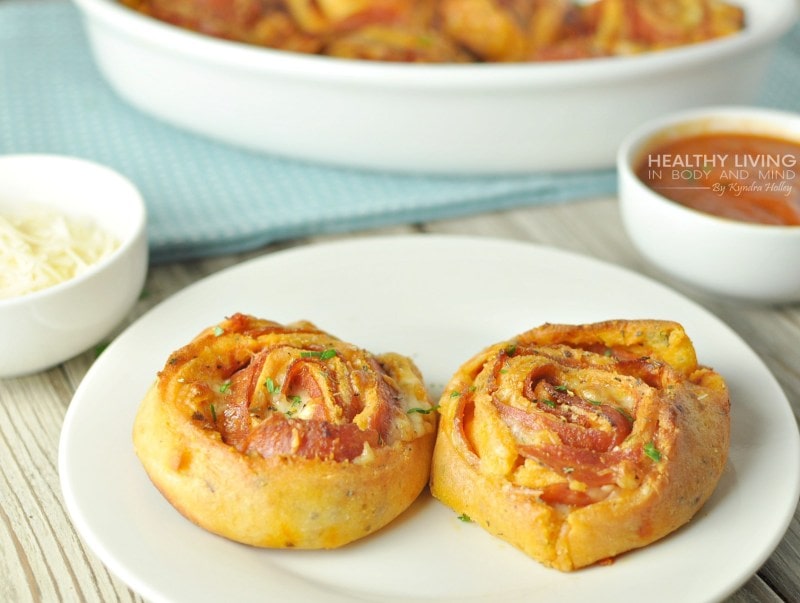 In addition to these Pepperoni Pizza Pinwheels, check out some of my other favorite low carb pizza recipes: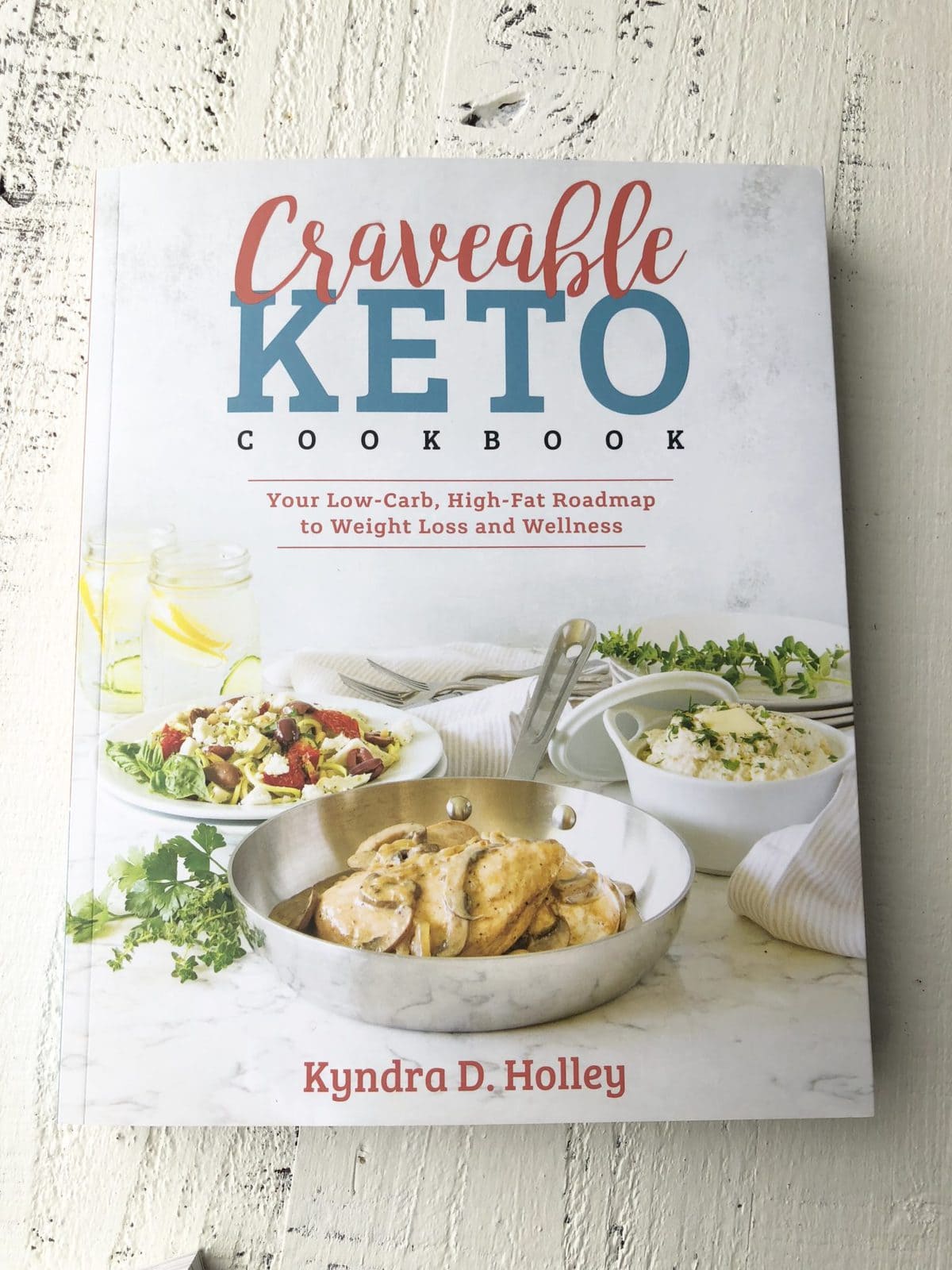 Craveable Keto: Your Low-Carb, High-Fat Roadmap to Weight Loss and Wellness
Check out my other books –
HERE
This book has more than 145 recipes, each with a full color photo and nutritional analysis. It is packed with over 100 pages of resources to help make your low carb, keto lifestyle easier. Let's look at some of the recipes shall we?
BREAKFASTS
Sausage, Egg, and Cheese Pinwheels
Cheesy Chorizo Breakfast Biscuits
Breakfast Pizza
Baked Eggs with Chorizo and Ricotta
Baked Egg Jars
13 Jon's Special
Sausage and Egg Breakfast Sandwich
Reuben Frittata
Radishes O'Brien
Pastrami Breakfast Hash
Pizza Eggs
Pancetta, White Cheddar and Spinach Frittata
Oven-Roasted Garlic and Herb Home Fries
Lemon Ricotta Pancakes
Kyndra's Favorite Buttery Herbed Eggs
French Toast Egg Puffs
Keto Everything Bagels
Creamy Herbed Bacon and Egg Skillet
Easy Peasy Maple Blender Pancakes
Cranberry Cream Cheese Spread
Chocolate Peanut Butter Waffles
Boosted Coffee
Vanilla Coffee Creamer
SNACKS AND STARTERS
Parmesan Italian Breadsticks
Warm Mediterranean Goat Cheese Dip
Tuna Salad Pickle Boats
Avocado Feta Salsa
Marinated Mozzarella Balls
Sour Lemon Gummy Snacks
Green Goddess Chicken Dip
Garlic Dill Baked Cucumber Chips
Fried Mozzarella Sticks
Creamy Avocado Pesto Deviled Eggs
Buffalo Chicken Flatbread
Bloody Mary Deviled Eggs
Bacon Chicken Ranch Deviled Eggs
Baked Avocado Fries
Asiago Rosemary Bacon Biscuits
SOUPS AND SALADS
Zuppa Toscana
Smoked Sausage and Kale Soup
Mexican Chicken Soup
Italian Wedding Soup
Egg Drop Soup
Cheesy Ham and Cauliflower Soup
Creamy Lasagna Soup
Mac Daddy Salad
Shaved Brussels Sprouts Caesar Salad
Roasted Cauliflower Mock Potato Salad
Dill Chicken Salad
Creamy Cucumber Salad
Asian Chicken Salad
Creamy Caesar Salad with Garlic Parmesan Cheese Crisps
Cobb Salad
Chef Salad Skewers
Deviled Ham and Egg Salad Wraps
MAIN DISHES
Warm Taco Slaw
Steak Fajita Bowls
Everything Bagel Dogs
Spaghetti Squash Pork Lo Mein
Slow Cooker Spiced Pork Tenderloin
Slow Cooker Chinese 5 Spice Beef
Shrimp and Cheese Cauliflower Rice Stuffed Peppers
Seared Scallops with Sherry Beurre Blanc
Sausage, Shrimp, and Chicken Jambalaya
Reuben Biscuit Sandwiches
Pork Egg Roll in a Bowl
Philly Cheesesteak Casserole
Peanut Chicken Skillet
Pan-Seared Chicken With Balsamic Cream Sauce, Mushrooms and Onions
Lemon Sherry Chicken
Lasagna Zucchini Roll-Ups
"Just like the real thing" Lasagna
Fried Cabbage with Kielbasa
Barbecue Dry Rub Ribs
Dill Pickle Juice Brined Fish and Chips
Crispy Chicken Thigh and Vegetable Sheet Pan Dinner
Creamy Pesto Chicken Zucchini Pasta
Chicken Cordon Bleu Pizza
Cheesy Smoked Sausage and Cabbage Casserole
Best Ever Fork and Knife Pub Burger
Beef Stuffed Poblanos with Lime Crema
Asian Beef Skewers
SIDES
Oven Roasted Cabbage Wedges with Dijon Vinaigrette
Mascarpone Creamed Greens
Green Beans with Shallots and Pancetta
Ginger Lime Slaw
Dill Pickle Coleslaw
Parmesan Roasted Broccoli
Fiesta Cauliflower Rice
Creamy Herbed Slow Cooker Cauliflower Mash
Cranberry Pecan Cauliflower Rice Stuffing
Chorizo and Garlic Brussels Sprouts
Charred Asian Asparagus and Peppers
Butter Roasted Radishes
Brussels Sprouts Au Gratin with Ham
Lemon Caper Whole Roasted Cauliflower
Sautéed Mushrooms with Garlic Mascarpone Cream Sauce
SWEET TREATS
Salted Caramel Nut Brittle
Dark Chocolate Mousse
Maple Butter Pecan Truffles
Mason Jar Chocolate Ice Cream
Lemon Coconut Cheesecake Bites
Flourless Chewy Chocolate Chip Cookies
Chocolate Peanut Cheesecake Balls
Chewy Peanut Butter Cookies
Blueberry Mojito Ice Pops
Almond Joy Chia Seed Pudding
Fresh Whipped Cream
DRESSINGS, SAUCES, SEASONINGS, AND MORE
Thousand Island Dressing
Garlic Parmesan Caesar Dressing
Ranch Dressing
Avocado Green Goddess Dressing
Asian Vinaigrette
Dill Pickle Vinaigrette
2-Minute Mayo
Cajun Mayo
Walnut Avocado Pesto
Bacon Jam
Garlic Parmesan Cream Sauce
Pizza Sauce
Enchilada Sauce
Not-So-Secret Burger Sauce
Cranberry Ginger Quick Jam
Seasoning Salt
Mexican Seasoning Blend
Cajun Seasoning
Everything Bagel Seasoning
Barbecue Dry Rub
Savory Breading Mix
Nut-Free Keto Breading Mix
Pizza Crust
Nut-Free Pizza Crust
Got a craving? YOU CAN GRAB A COPY –
HERE