[sg_popup id="7″][/sg_popup]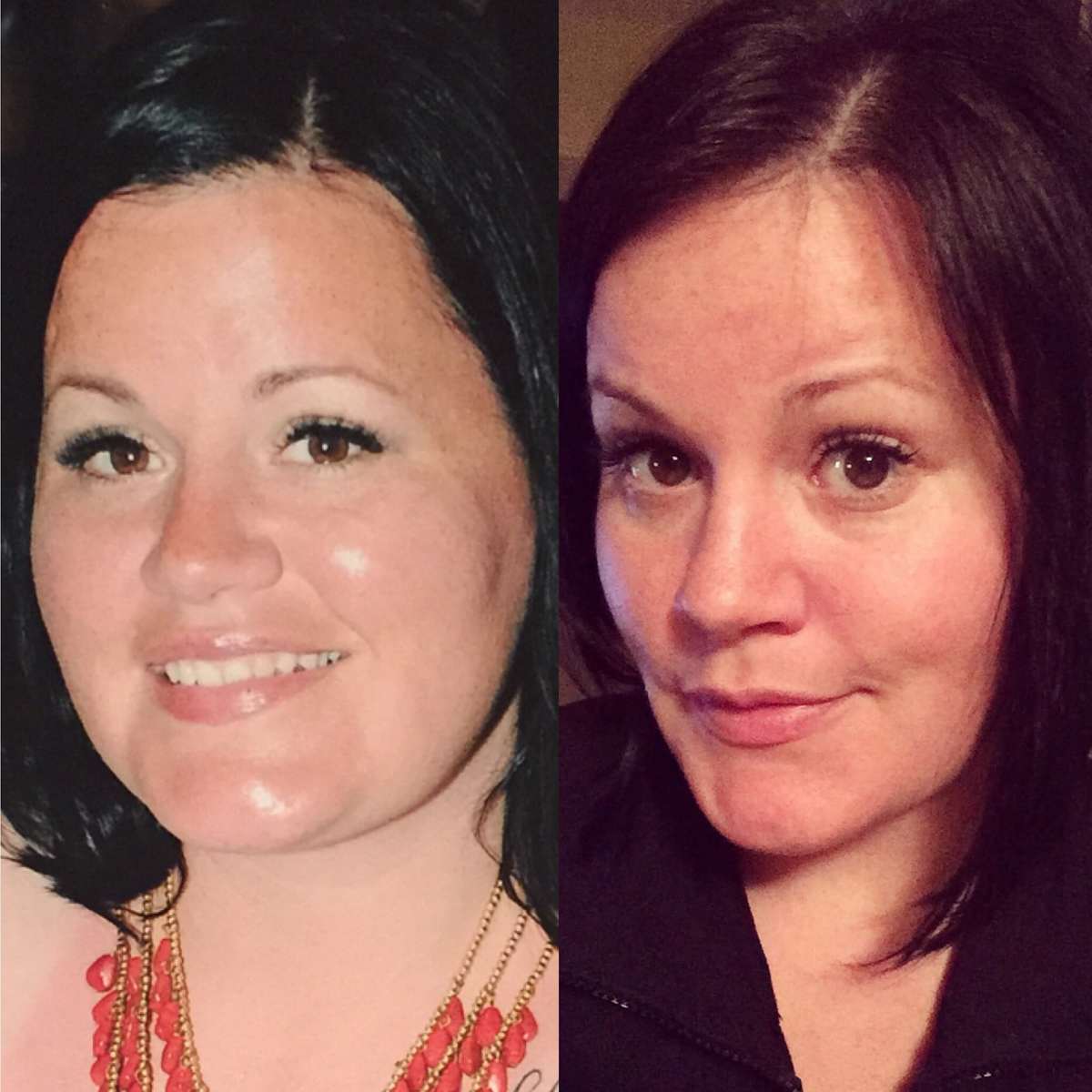 If you are just starting to follow along on my weight loss journey, I recommend starting with these posts first – Coming Clean Post     Week 1     Week 2     Week 3     Week 4     Week 5     Week 7   Week 8     Weeks 9-12    Week 13   Week 14   Also, make sure you are following along on Instagram.
I have been in a constant state of off and on over the last several weeks. I talked about it a little bit in Week 16. Somehow I went from laser focused to scattered and inconsistent. With all the traveling I am doing, I am finding it really hard to stay focused and determined when my schedule is lacking in the stability department. Part of the reason for my success and determination right out of the gate is that for the entire month of September and October, I was home. It was the longest stretch of time I have spent at home all year. In fact, September and October are the only months that I did not have any travel this year. Some months have had multiple trips. It is not an excuse, but rather some insight into the ups and downs I have had recently. While it is usually possible to find food choices while traveling that are in line with my eating habits at home, having the time and access for workouts is often another story. Then once I return home, it takes me a while to slip back into my routine. I have another trip coming up on Wednesday. I am going to Minneapolis for 5 days. 6 days after I get home, I am going to Portland, Oregon for 3 days. After those two trips, I have no confirmed travel until April. This is always subject to change but I am looking forward to another decent stretch of time at home. Being home allows me to focus on the tasks at hand, have control of my food and fitness and makes it easier to stay accountable to my goals and dreams.
April I will be heading to Vegas for a conference for 5 days, May I will be traveling to Hawaii for business and pleasure, June I will be traveling to Salt Lake City, Utah for the annual Young Living convention, and in November I will be going to Orlando again for the Mastermind Event. 4 confirmed trips on the books and I'm sure a few others will be sprinkled in there as well.
Starting Date: 8/12/15
Starting Weight: 274 lbs
Current Weight: 244 lbs
Pounds Lost: 30? (I have not weighed in)
Pounds to Goal: 70
Goal Weight: 174
Goal Date: 8/27/16
Height: 5′ 9″
Wednesday 12/2
Today should normally be weigh in and photo day. I haven't weighed in for the last two weeks. Honestly, I do not think I have lost any weight. I have been maintaining. I continue to see differences in my body and in my face. As I try on the clothes in my closet, I am sure to get rid of anything and everything that is too big for me. I am no longer going that direction, nor do I ever plan to go back that way. Keeping those larger clothes in my closet would be admitting that there is a chance that I will fail. Believe me when I tell you, failure is not an option for me.
Daily Gratitude:
Today I am grateful for surprise trips. Shhhhhhh… Don't tell anyone, but on Friday I am flying to Minneapolis to surprise my dear friend Vanessa. I can't wait to see the look on her face!!
Todays Workout:
Not that I needed another rest day, but today was a rest day. (Unplanned rest day = I did not workout because… ) I spent the day planning out my week to ensure that I am successful for the remainder of the week – Note – that is true, BUT there is no reason that I could not have also squeezed in a workout. I am the first to call out an excuse when I see one. 🙂
What I ate:
Todays breakfast was delicious. Lately I have been on a scrambled egg kick. Not sure where it came from as I have never really cared for scrambled eggs. These eggs are cooked with Parmesan cheese, roasted peppers and onions, garlic, and a little whipped herbed cream cheese. So, so flavorful. I ate them with maple sausage links. Since many of you have asked, the brand is Hemplers. They make good, clean products. Many of them are even Whole30 compliant. They do have a little sugar in them, but I would take a small amount of organic sugar over a chemical shit storm artificial sweetener any day. For those of you avoiding sugar even in the smallest amounts, they have several other options also. They are a great brand. Their peppered bacon is amazing too!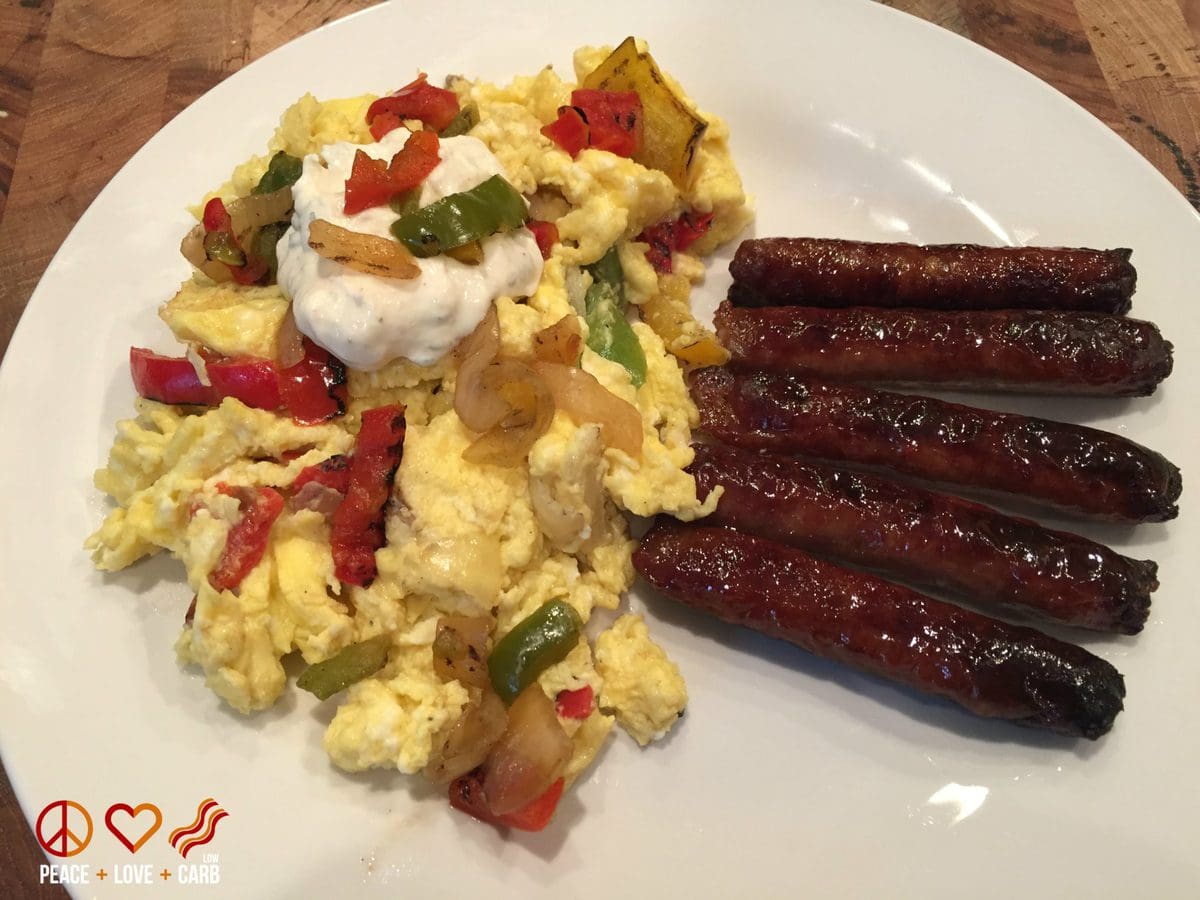 Around dinner time, I wasn't all that hungry. I just sort of foraged for snacks. I ended up going with a Sesame Bbq EPIC bar, two pepper jack string cheese and a Ningxia Red. Not that substantial, but I just wasn't very hungry.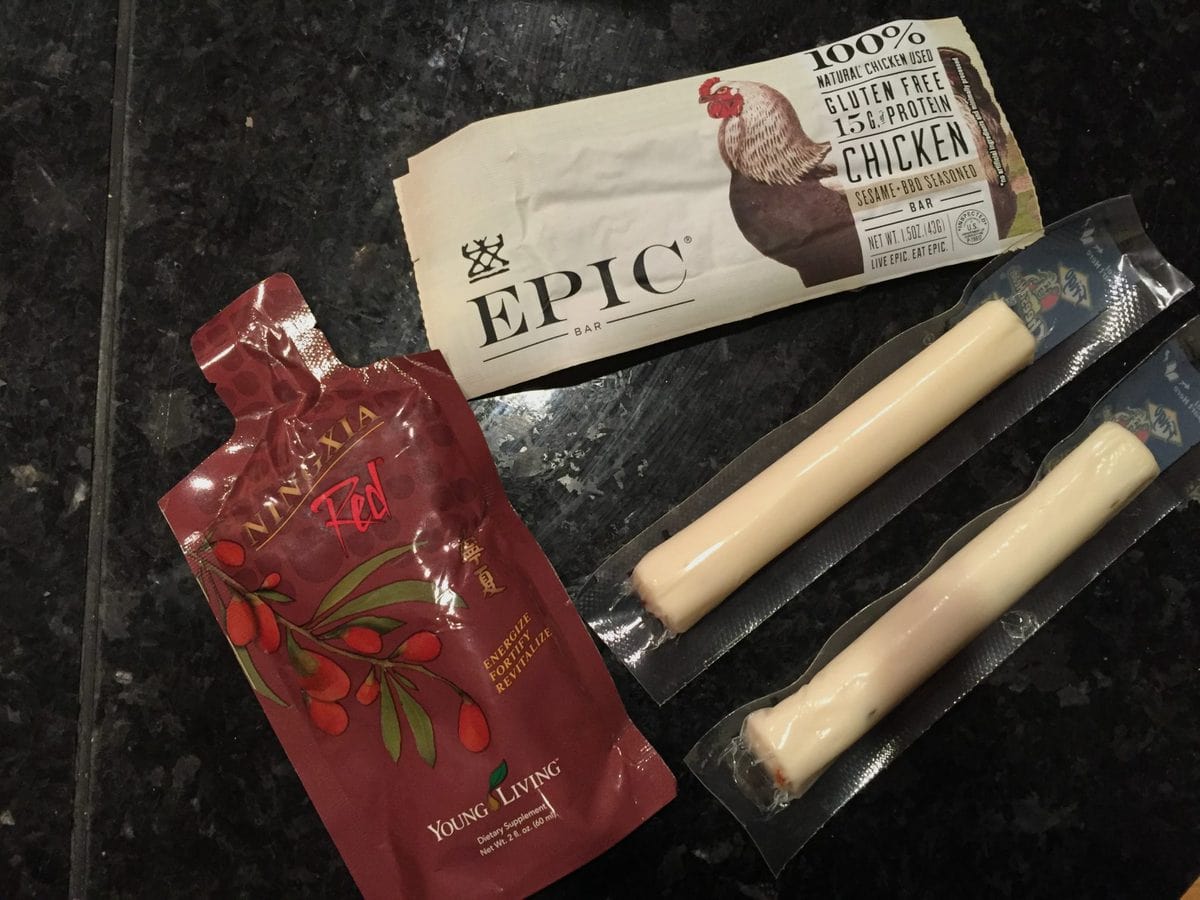 ---
Thursday  12/3
Today I woke up determined and ready to tackle the day. That all changed in the first hour of being awake and my day quickly got off on the wrong foot and wrong mental headspace. I did the best thing possible in this situation… I decided to get my butt in the gym and sweat it out. I committed to not coming out until was in a better mood and got one hell of a workout in. I accomplished both of those things.
Daily Gratitude:
Today I am grateful for the ability to exercise my way into a good mood. Exercise is free medicine.
Todays Workout:
Todays workout kind of turned into a 2 for 1. Like I said above, I was committed to staying in there until I was a better mood, so once I finished my planned workout, I spent about 15 extra minutes taking my frustrations out on B.O.B.
For todays workout I did Air Squats and Floor Press (55 lbs) 50 Air Squats, 21 Floor Press, 40 Air Squats, 18 Floor Press, 30 Air Squats, 15 Floor press… and continuing on with that alternating rep scheme. I like this workout because at the very moment your legs and back feel like they are about to give and can't take it any longer, you get to lay down, give your legs and back a rest and work your upper body.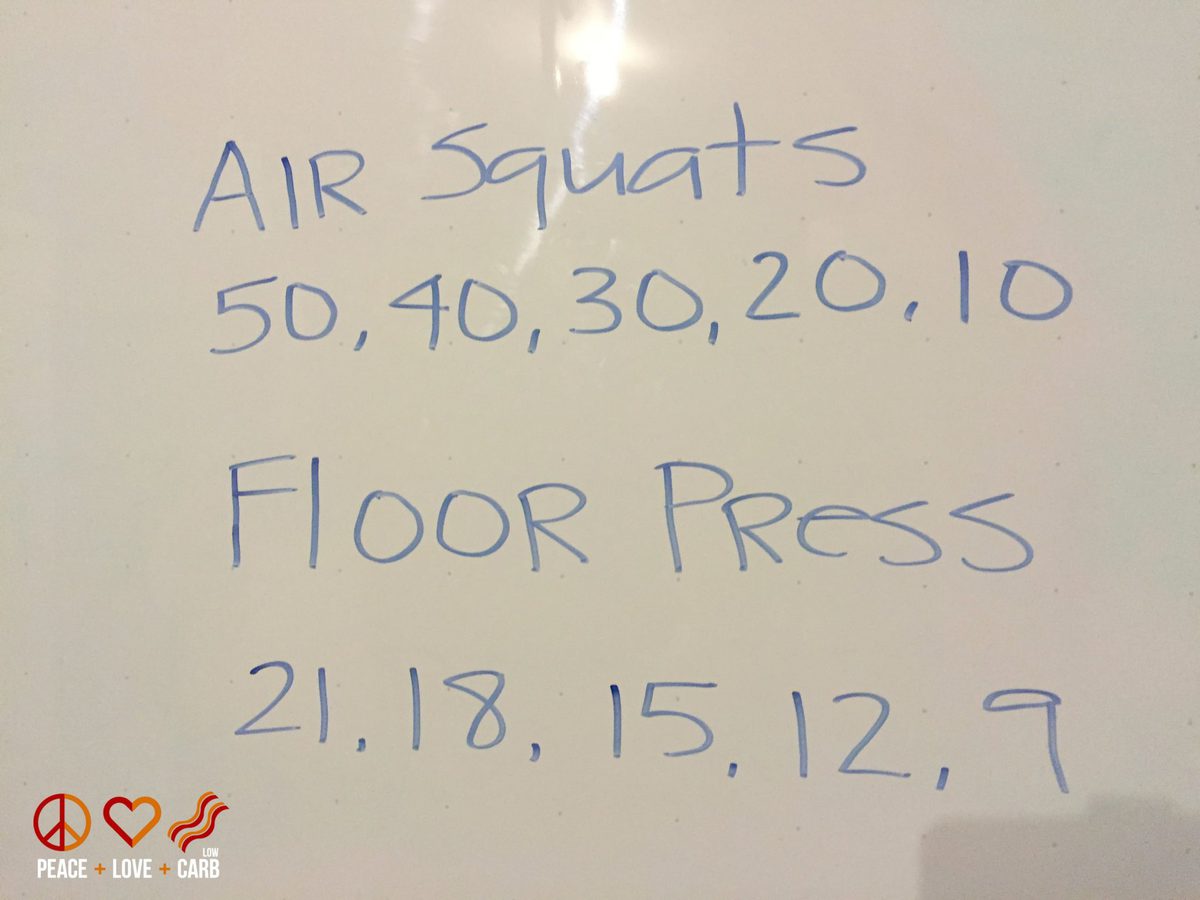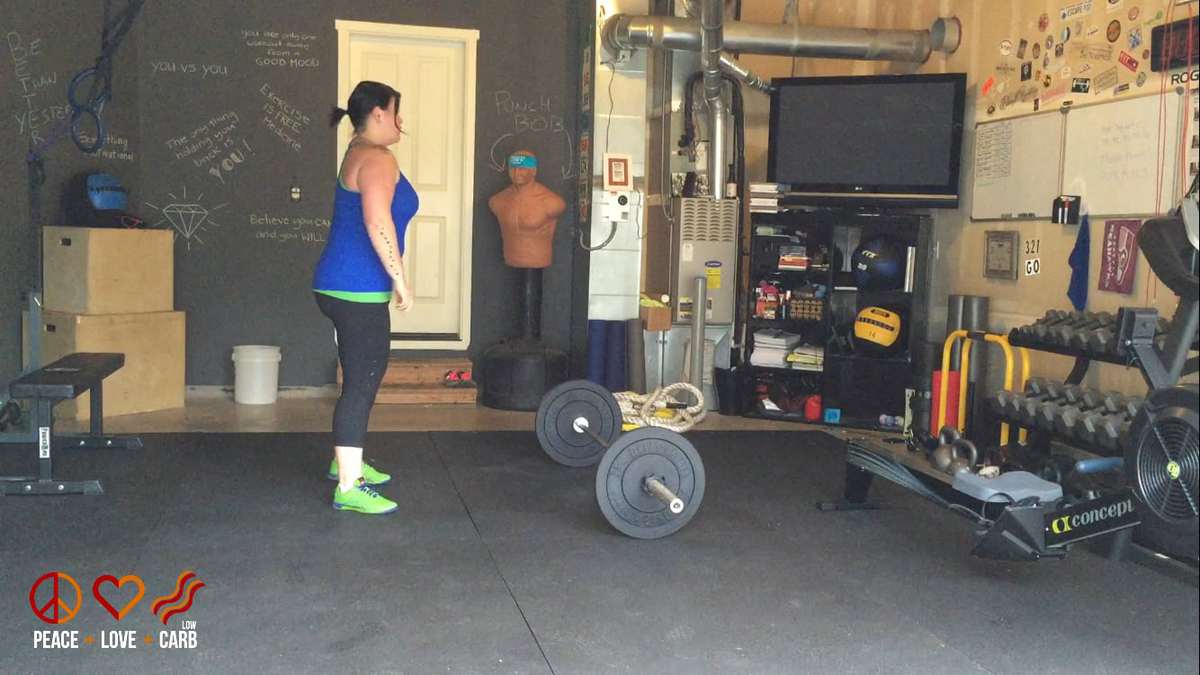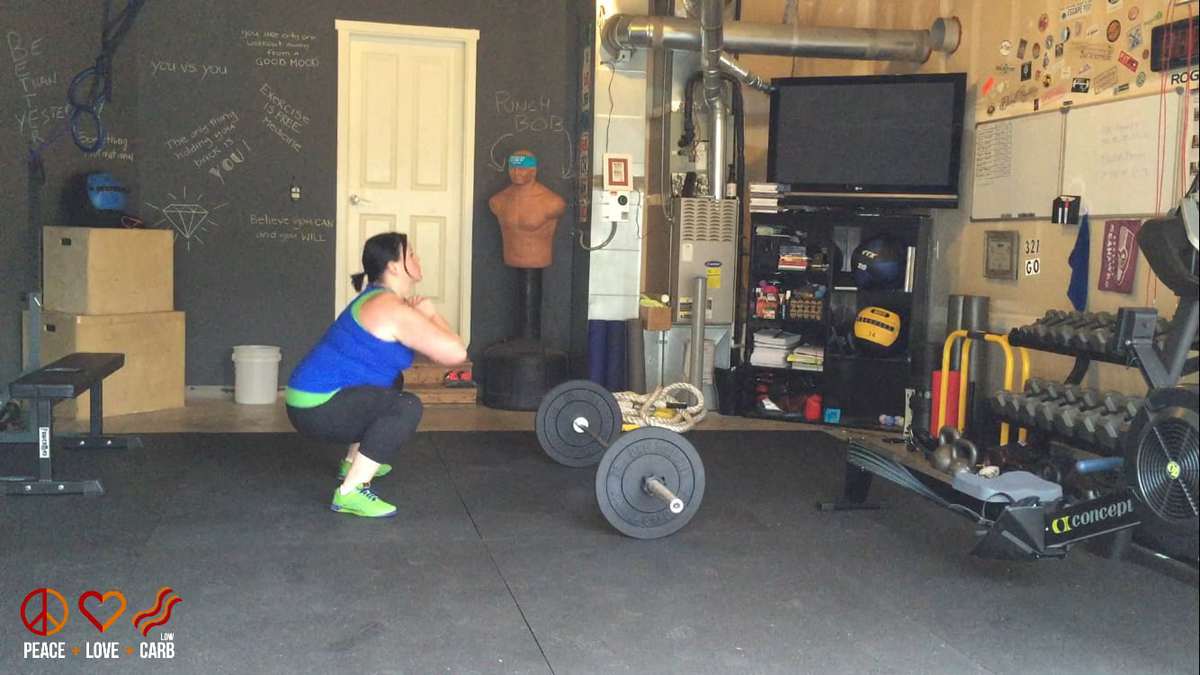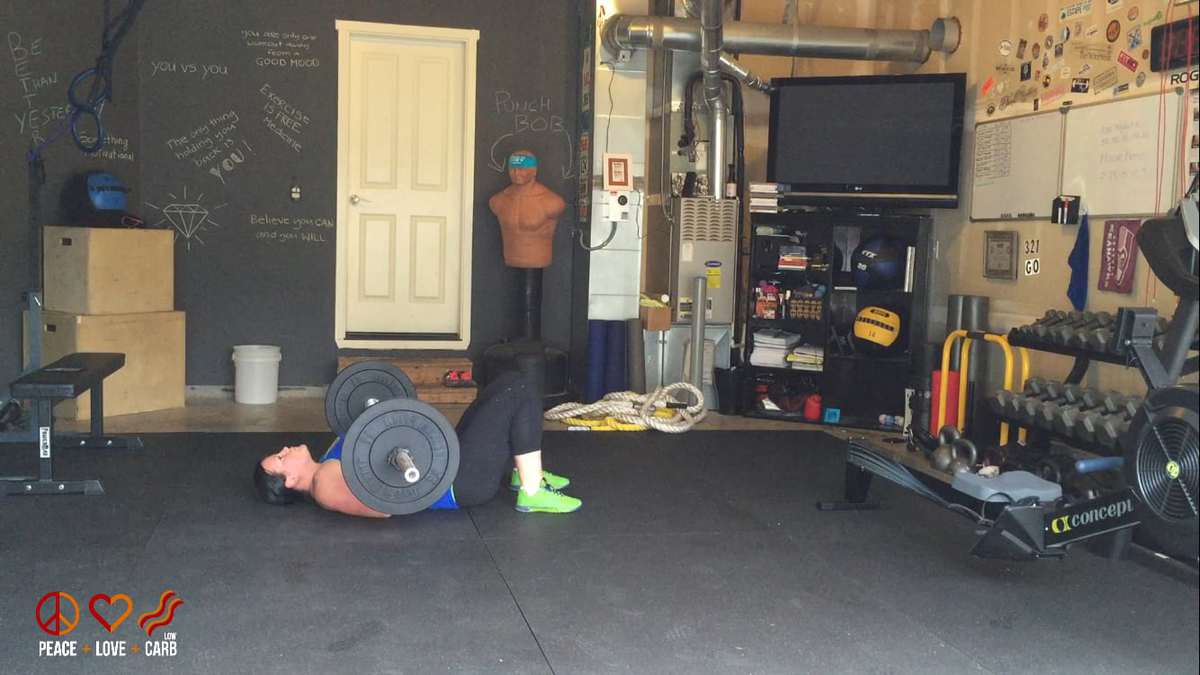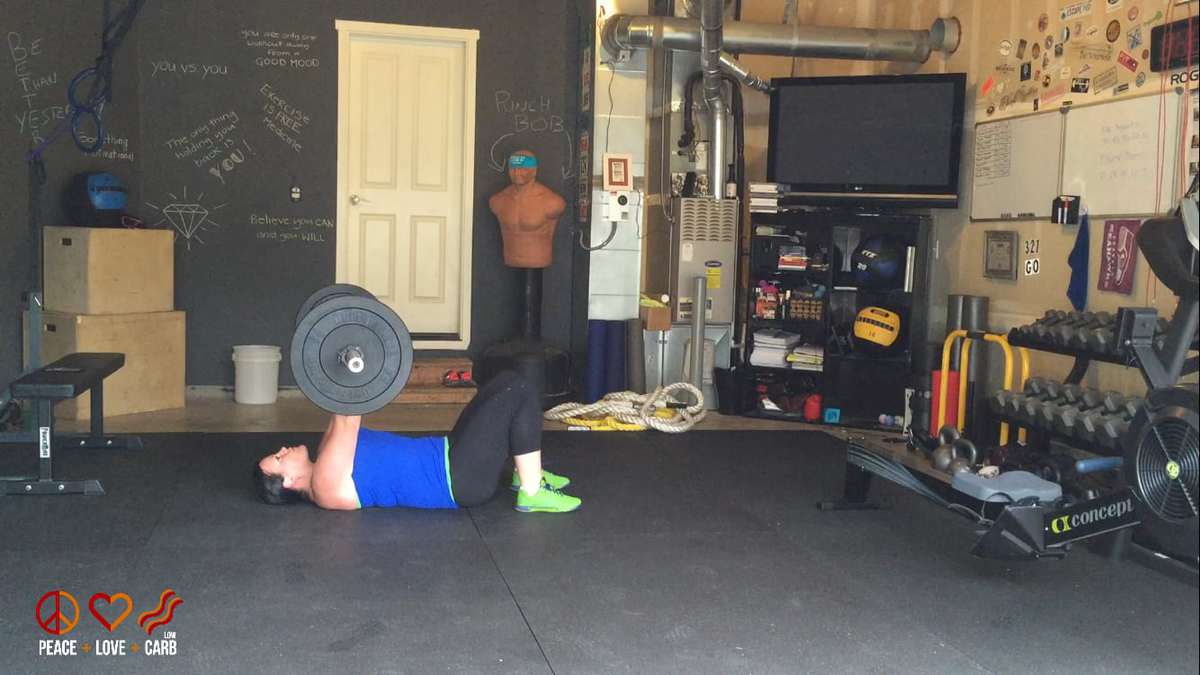 After my workout, I spent some time punching B.O.B. He is used to the abuse by now. I really want to take some sort of boxing, or MMA classes. I think it is a really fun way to get my fitness in and I would love to actually know what I am doing. Outside of the basic fundamentals of form to prevent injury, I don't have much knowledge of the sport itself. It is just kind of a free for all until I am so sweaty that I can hardly stand it. Speaking of boxing, have you seen the movie South Paw? It is so good. Jake Gyllenhaal looks incredibly fit and actually trained like a professional boxer for 6 full months leading up to filming so that he would be credible and look the part. It was so impressive to see. I could stop commenting on or staring at his physique. Of course, it also fueled my desire to learn boxing. With that desire to learn comes zero desire to ever be hit in the face… or hit at all. I will stick to B.O.B – My friend, the Body Opponent Bag.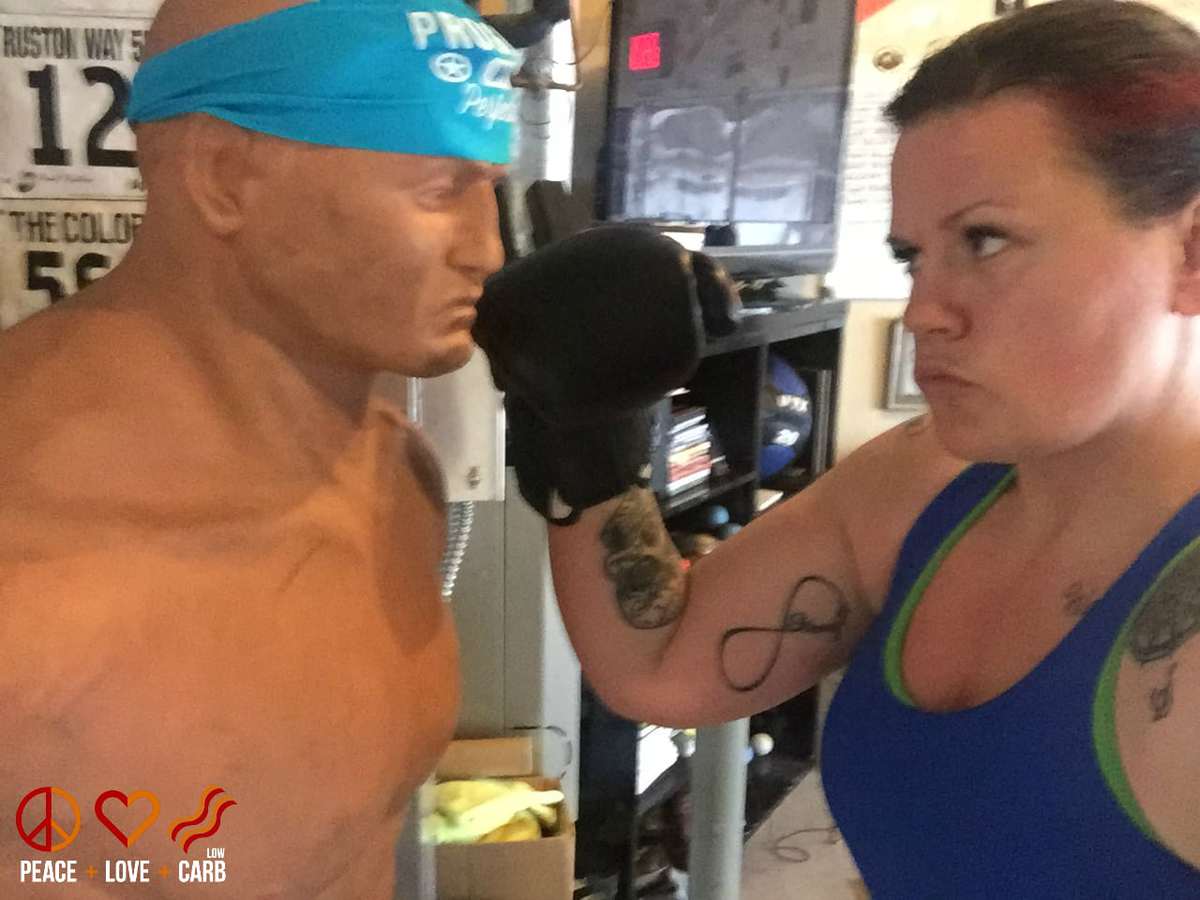 After my last few rounds with B.O.B, my boxing gloves were getting a little stinky. Purification to the rescue.
Purification – A blend of Citronella, lemongrass, rosemary, melaleuca, lavandin and myrtle formulated for diffusing to purify and cleanse the air and neutralize mildew, cigarette smoke and disagreeable odors.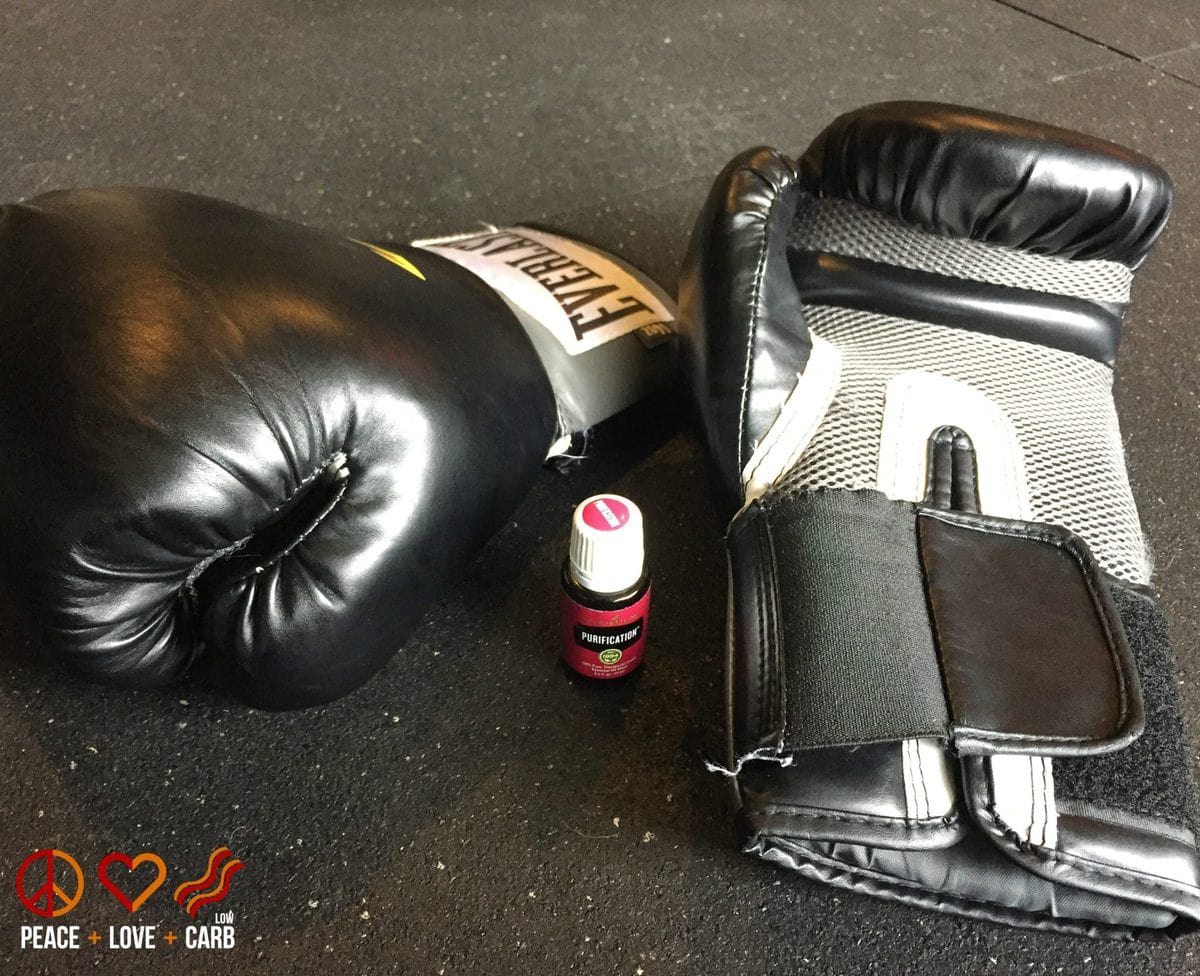 What I ate:
This morning was another Bullet Proof Coffee for breakfast. My go-to combination is one cup dark roast coffee, 1 tbsp coconut or MCT oil, 1 tbsp grass fed butter, 1 tbsp heavy cream and a splash of sugar free vanilla syrup. Put it all in the BlendTec, blend it until frothy and enjoy the luxurious creaminess.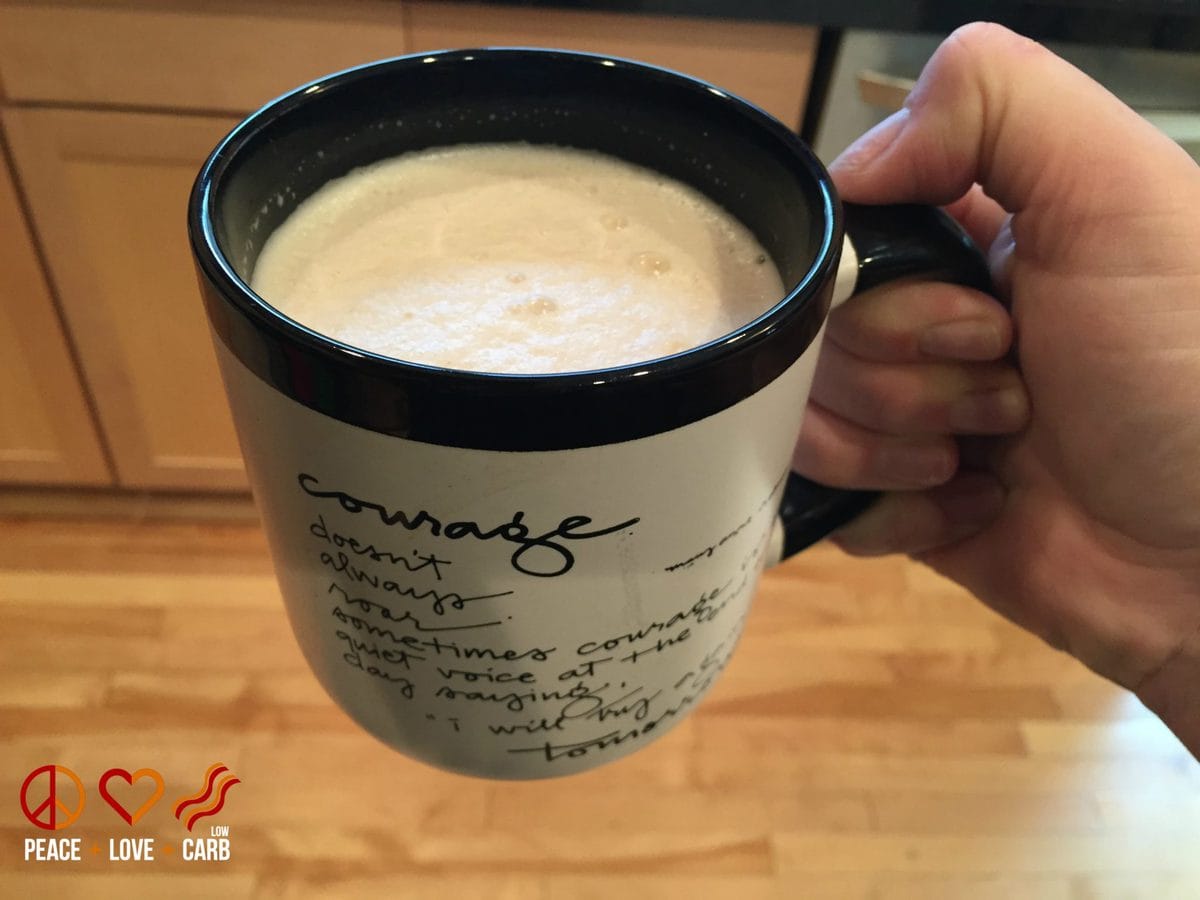 For lunch I was craving a cold and crispy caesar salad and this chicken caesar did the trick. Crisp romaine, chicken, caesar dressing, shaved parmesan cheese and a nice sprinkling of cracked black pepper.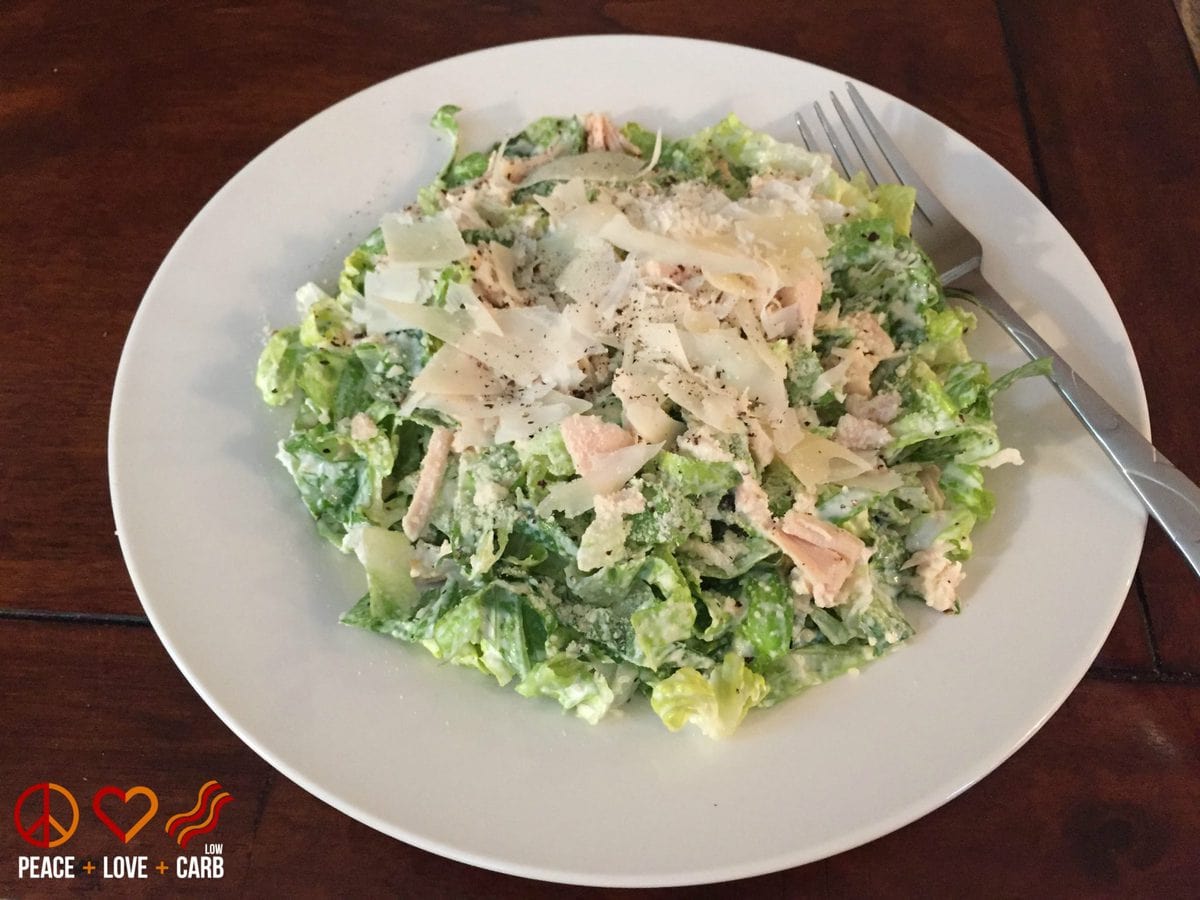 For dinner I kept it simple… burger in a bowl. Ground beef cooked with a little sea salt and pepper, topped with lettuce, sharp white cheddar cheese, pickles, onions and a little ketchup. My sweet little beggars definitely wanted in on it.
---
Friday  12/4
Today got off to an early start as I got up at 4:45 to get ready to head to the airport. I woke up bright eyed and ready to go. I think they excitement got to me.
Daily Gratitude:
Today I am grateful for the rare occasion that I get to fly first class. Check-in, security and boarding were all a breeze. A girl could get used to this.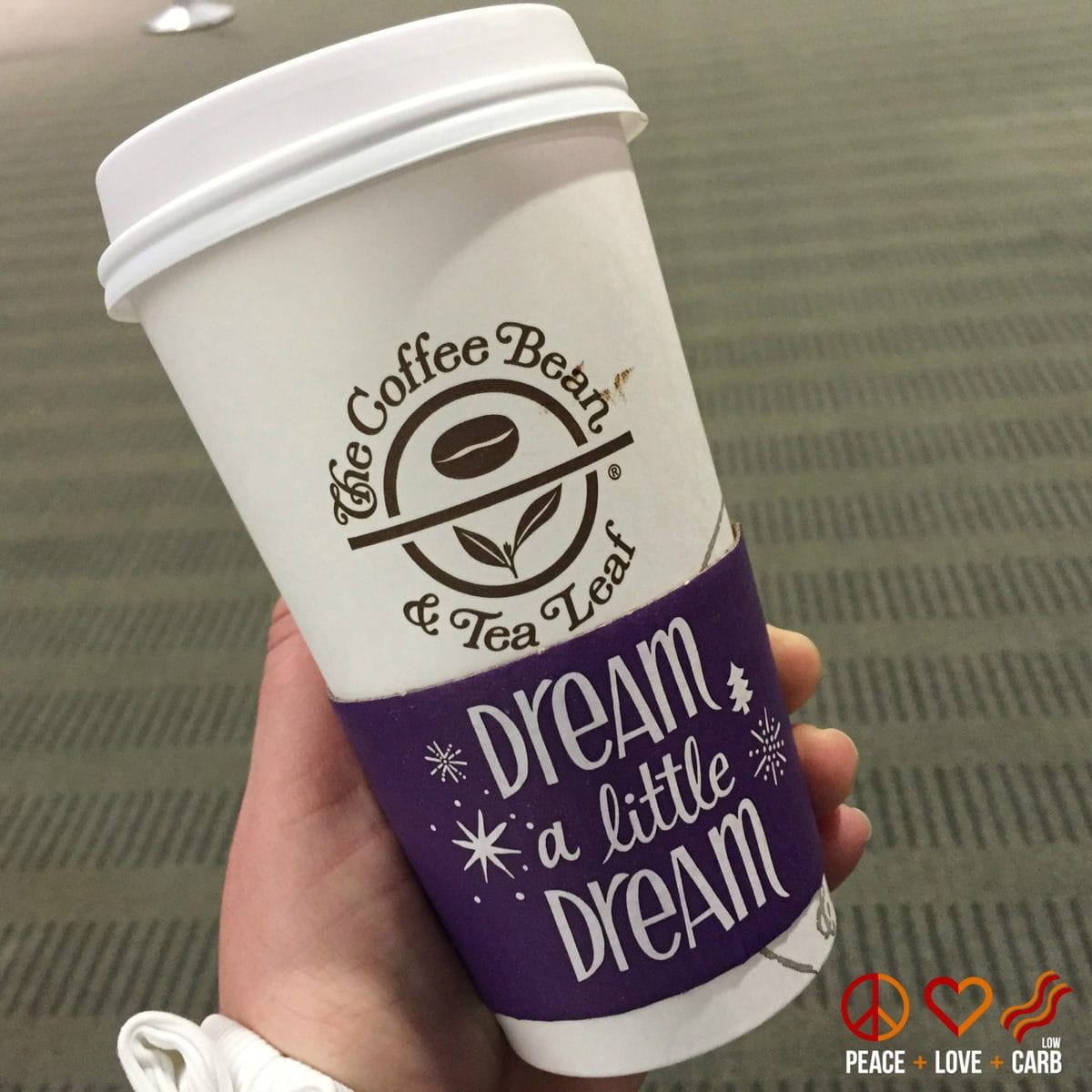 I got my motivational coffee, got into my seat and I was on my way. After I got off the plane, a man at the baggage carousel in the Minneapolis airport asked me if I was a Seahawks fan. I asked him how he could tell. He said he saw me taking selfies on the plane. I wasn't sure of the exact tie in between the two, but I thought it was funny nonetheless. My Hawks play the Vikings on Sunday. No contest!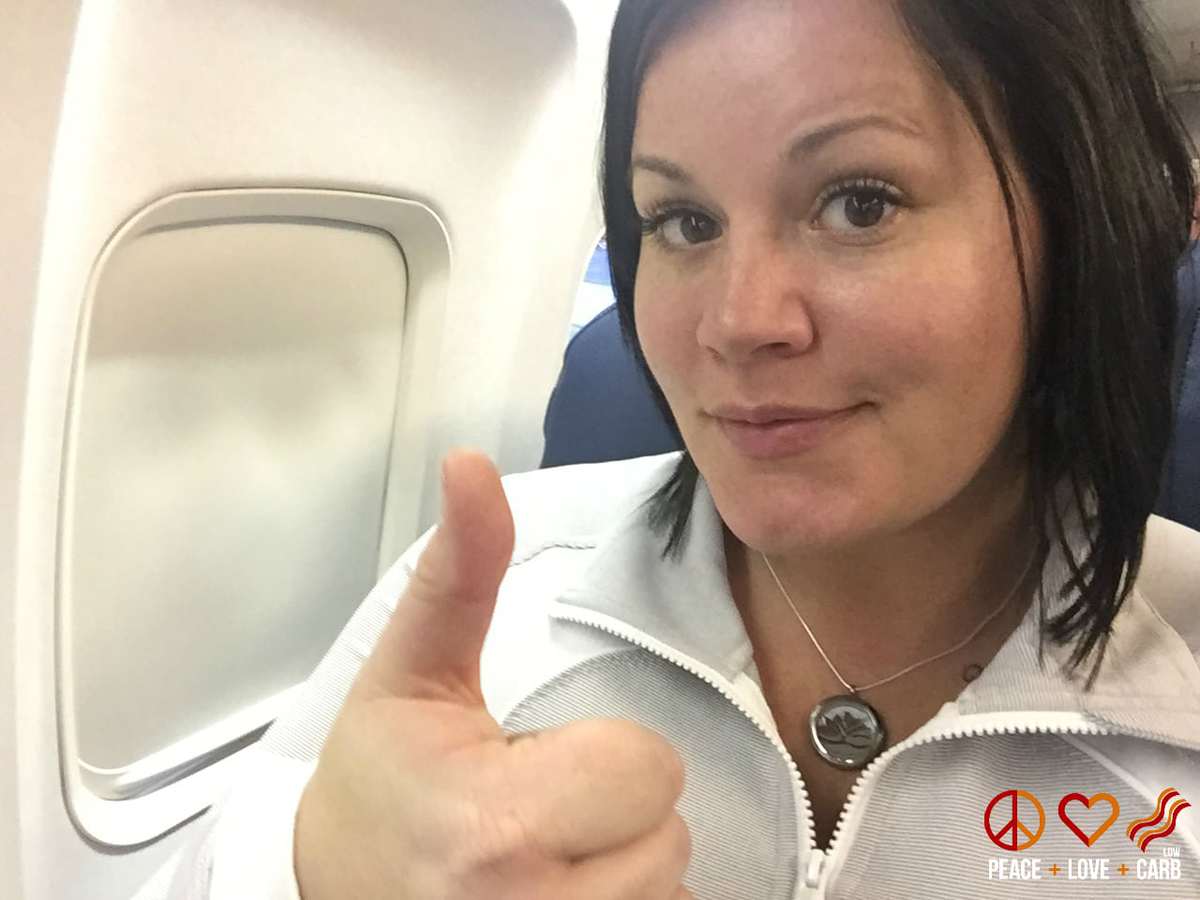 Breakfast was all about "What you can, when you can". I was excited to see that there was something in the in-flight meal that I was able to eat. I ate the omelet and the sausage and passed on the potatoes, fruit and the giant bagel they brought me.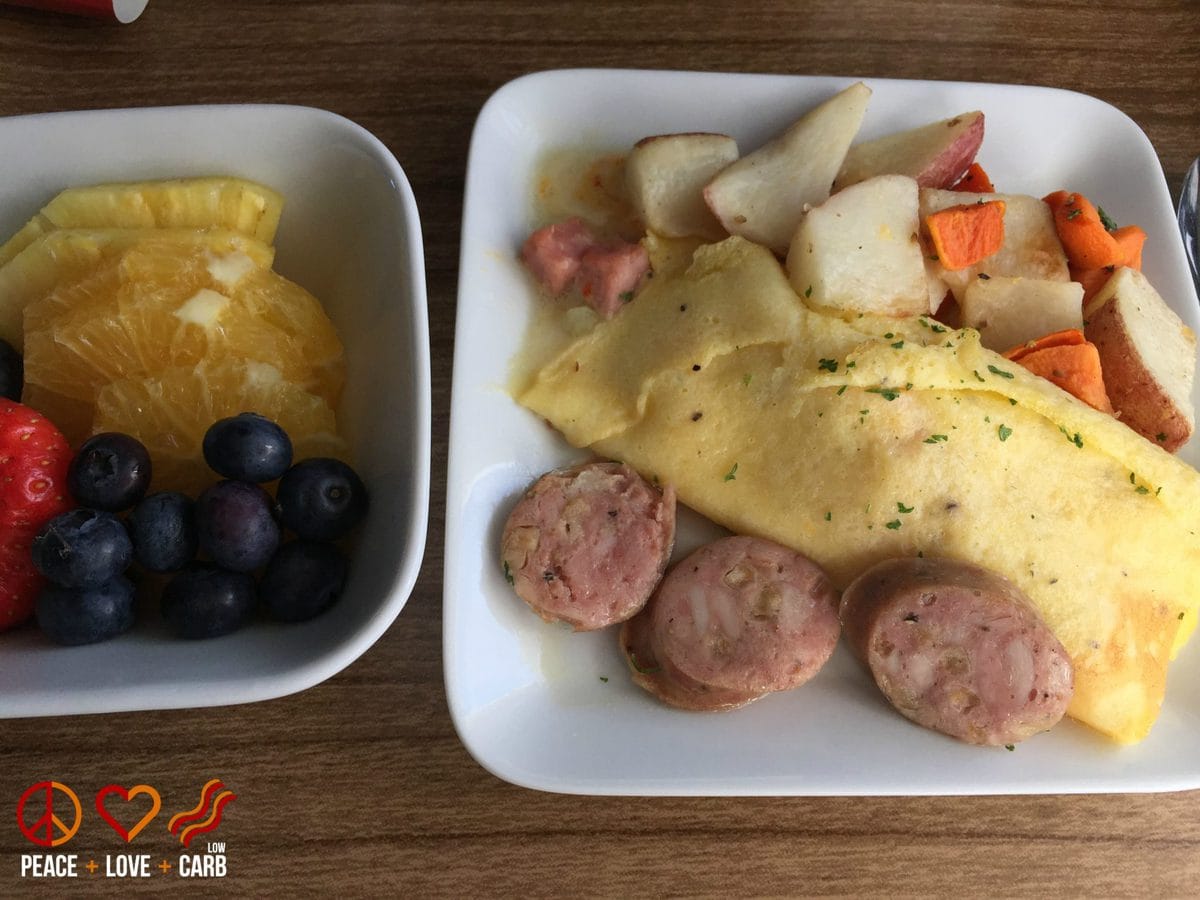 I looked out my window on the plane and just thought the horizon looked so beautiful. My first thought was "What lies just beyond the horizon?" I was thinking in the philosophical sense. Even as it pertains to weight loss… What lies just beyond the horizon. If you keep going and you keep pushing, what is waiting for you? What is on that other side? Happiness? Stability? Confidence? A sense of pride? You will never know unless you just keep going.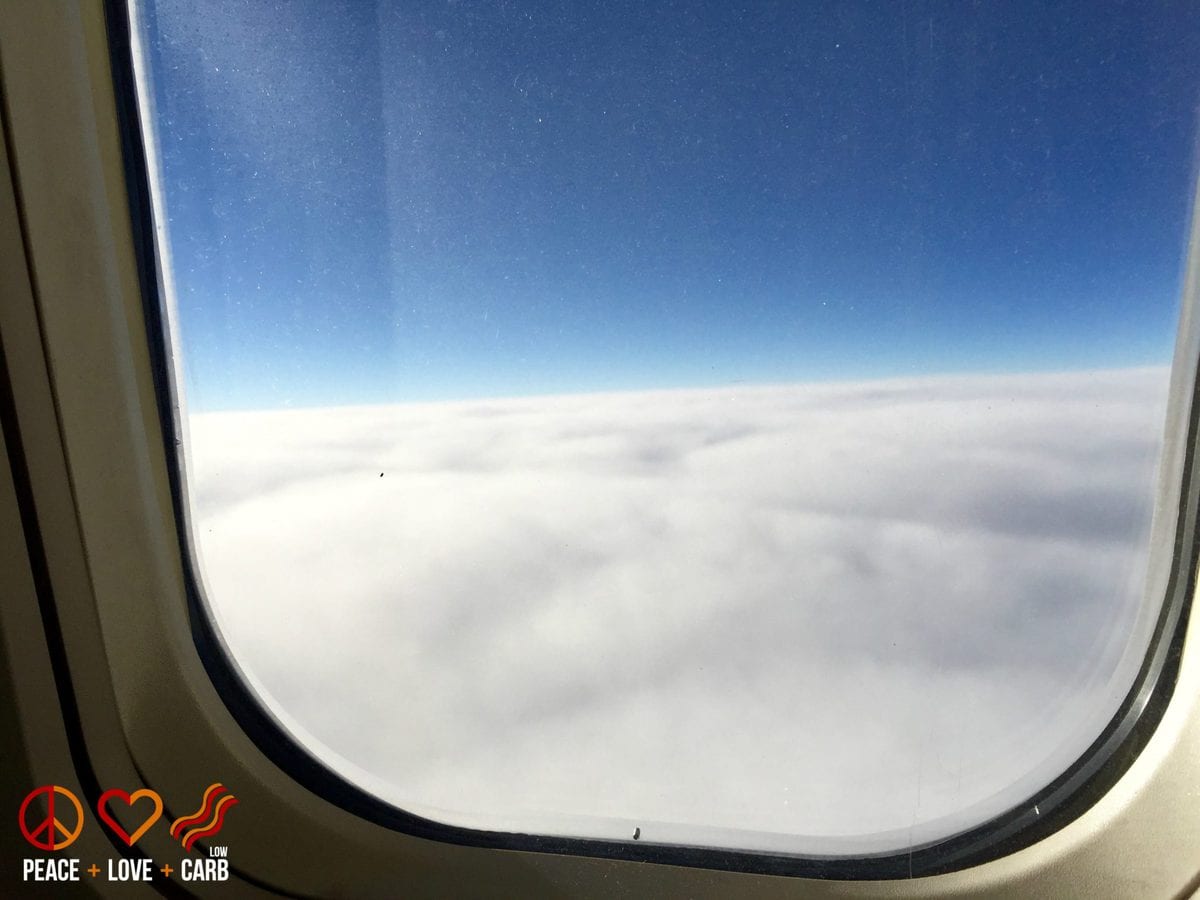 After getting to Vanessas house, one of the first things I did was snuggle Gizmo. He is just too cute. Vanessa and I send pictures of our dogs back and forth constantly. Chewy and Gizmo are best friends. It is their Shih Tzu bond.

Without fail, time with Vanessa could not possibly be complete without silly photos.  Further proof that age is just a number and that you are only as old as you allow yourself to be. Never stop laughing.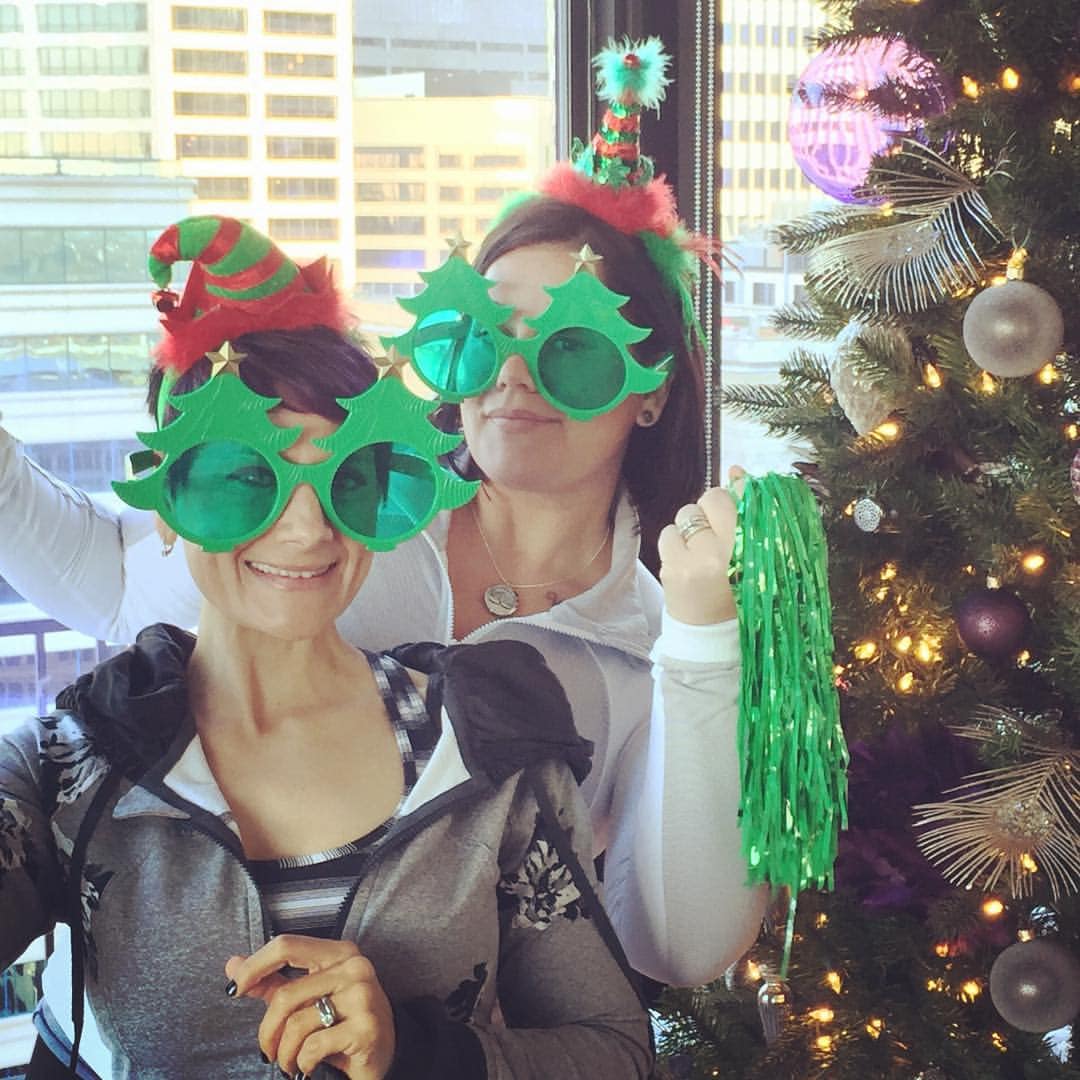 ---
Saturday  12/5
I haven't taken too many pictures during this trip. It has been nice to just be present and engaged in the moment. I often spend far too much time glued to technology when I should be cultivating personal connections.
Daily Gratitude: 
Today I am grateful for a home full of laughter. Today was another oily holiday party and it was a joyous night being surrounded by likeminded people. It was nice to see my tribe. We may be spread out all over the place, but when we come together it is as if no time has passed at all.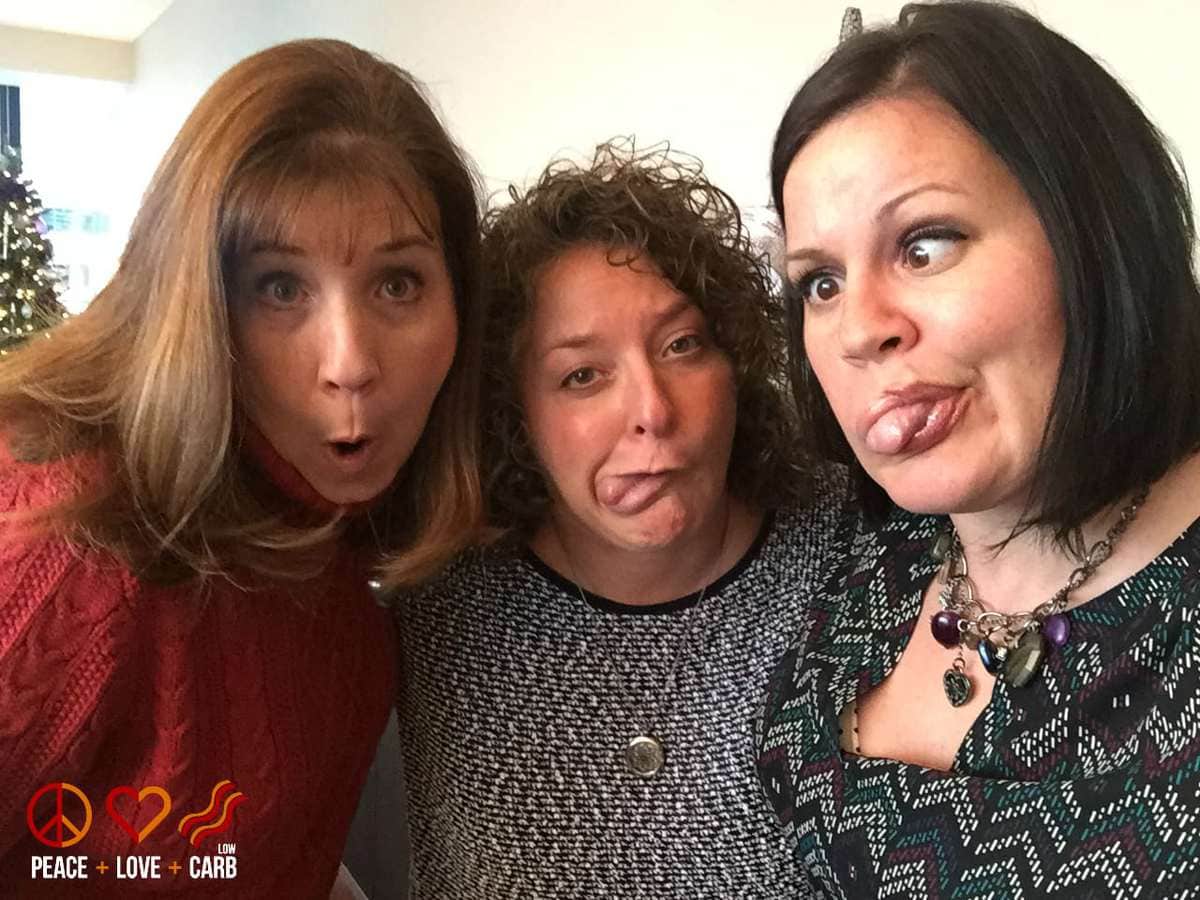 What I ate:
We went to breakfast this morning and I had a giant omelet with bacon, sausage, ham, peppers, onions, tomato, cauliflower, broccoli and cheddar cheese, with a side of hollandaise. I also ordered a side of bacon. I pretty much cleaned my plate. It was delicious.
---
Sunday  12/6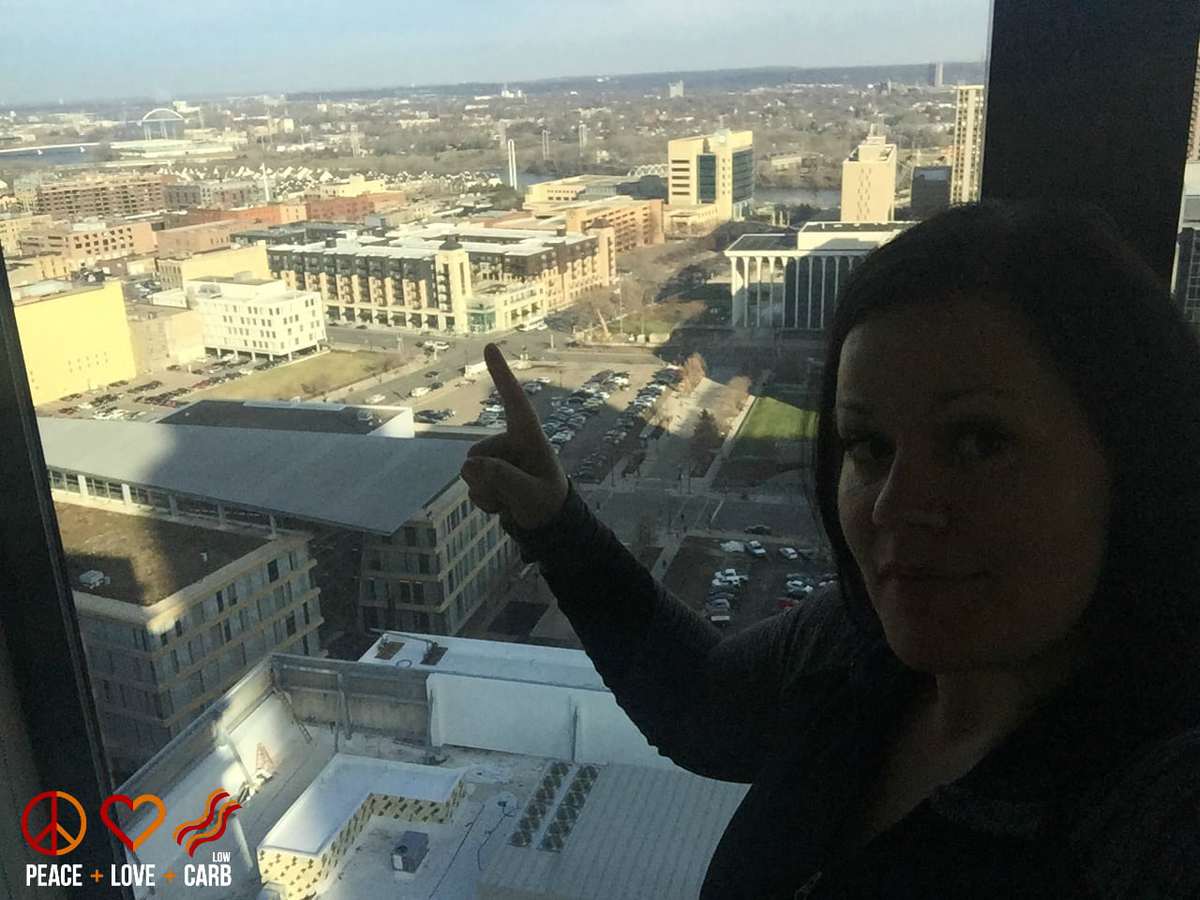 Daily Gratitude:
Today I am grateful for waking up surrounded by natural light and an incredible view. This picture could never do it justice, but it is from the 26th floor. Hard to be crabby when you wake up with a view like that.
Todays Workout:
No workout today other than walking around downtown Minneapolis on our way to get delicious eats. That hardly constitutes a workout.
What I ate:
For dinner we went to an AMAZING new restaurant called the Eastside. The atmosphere, food, and service were all out of this world. I ordered the sautéed calamari. It had a lemon, butter caper sauce. I also had the tuna poke with avocado and grapefruit slices. We all shared the smoked salmon appetizer. It was served with deviled eggs and fish roe. This was definitely the best meal I have had while I have been in town.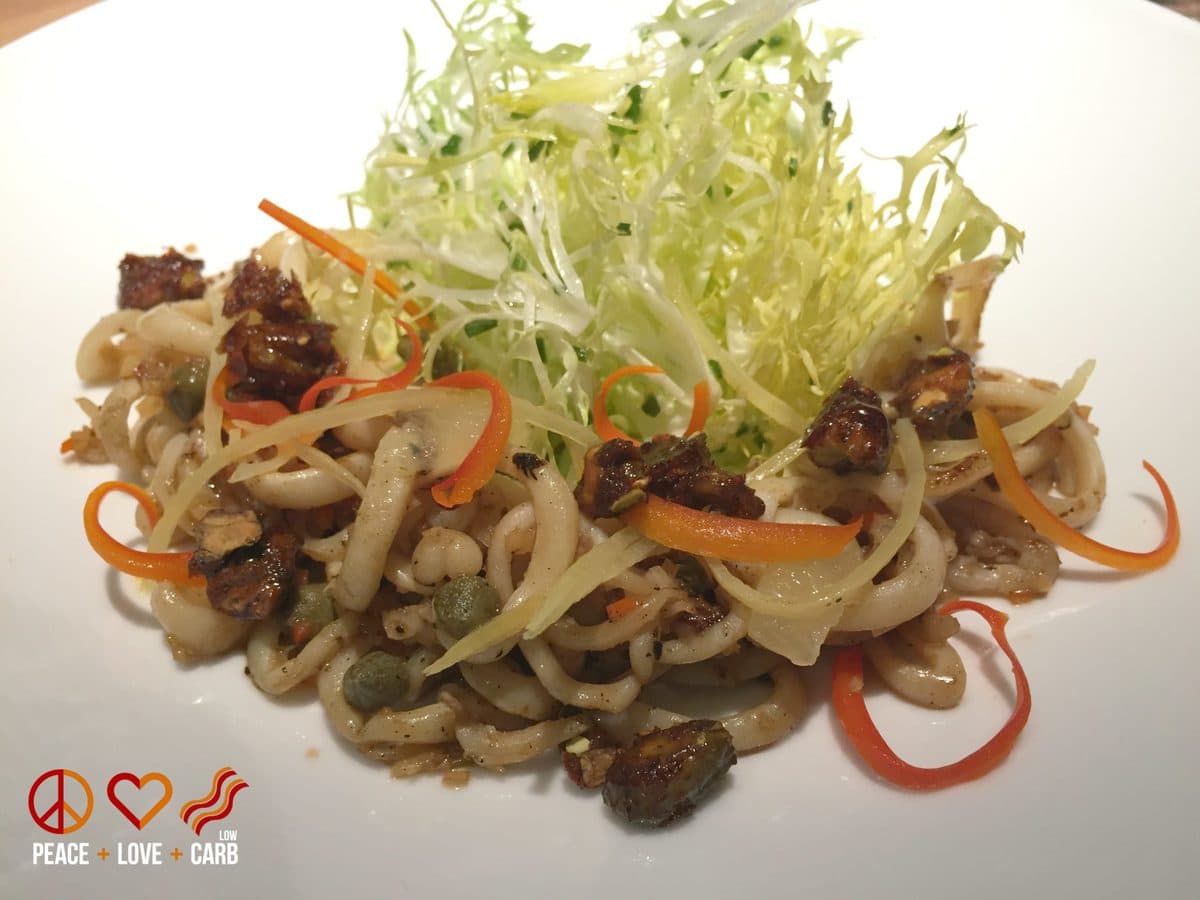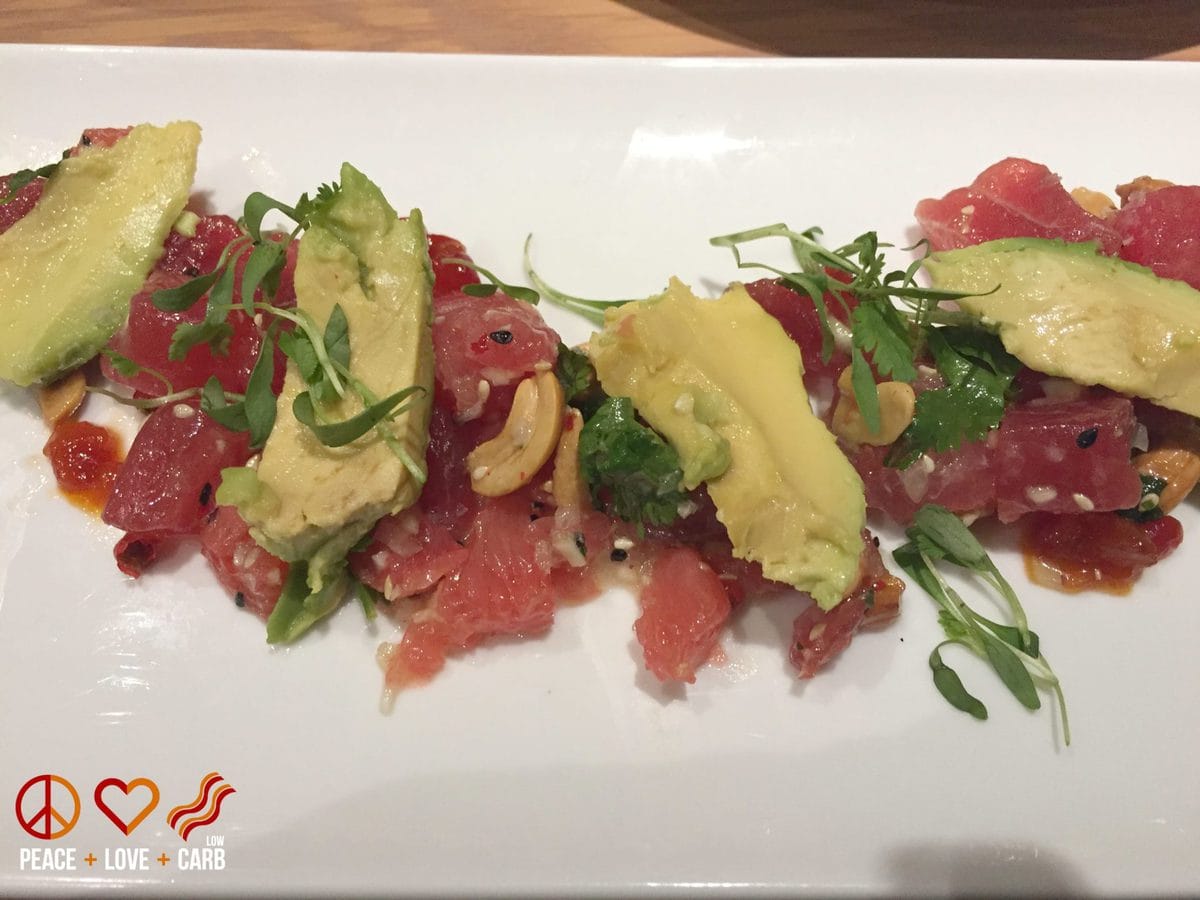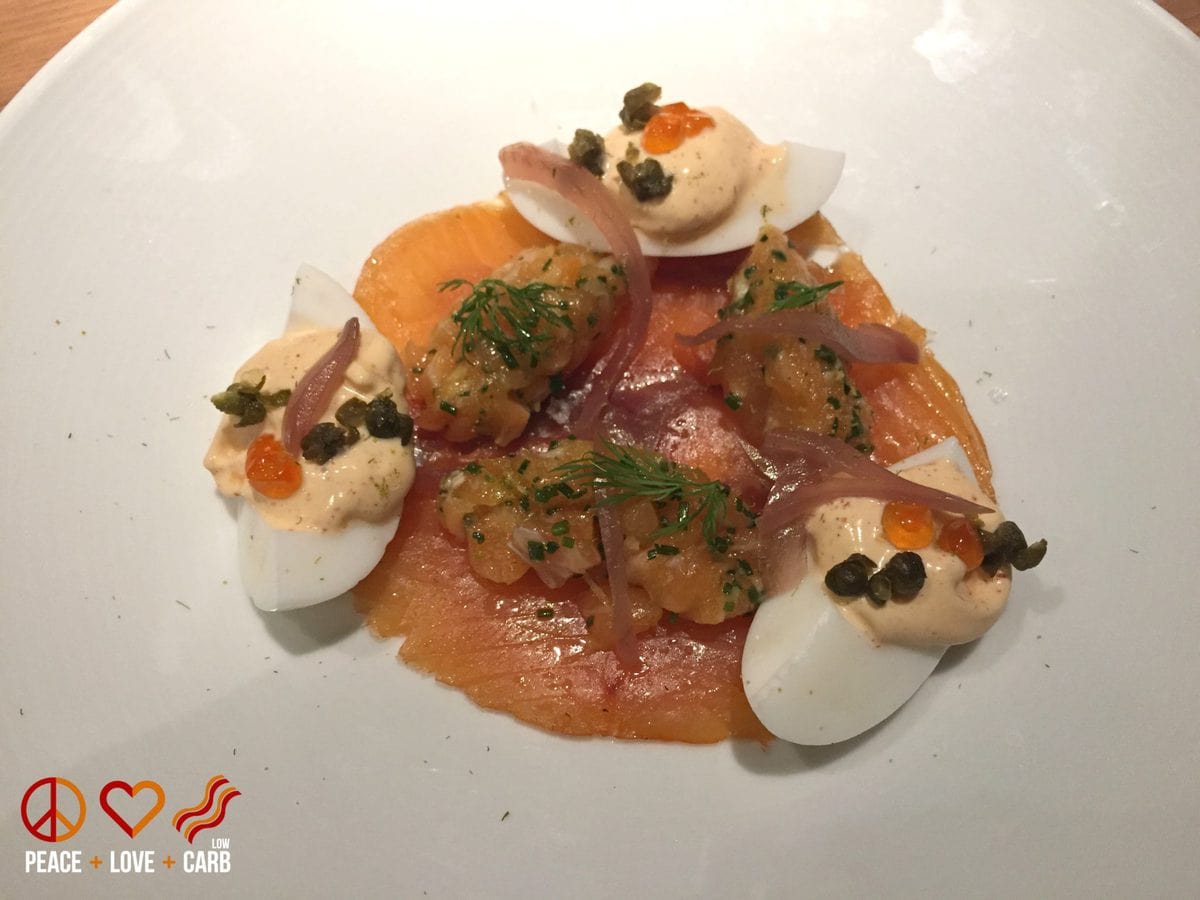 ---
Monday  12/7
Daily Gratitude:
Today I am grateful for people who include you when they do not have to. I know that probably sounds strange… but what I mean is this – Today I went to Vanessas gym with her. She works with her trainer on Mondays, Wednesdays and Fridays. He easily could have said that I could not work out with them or that I had to pay for a personal training session, but he didn't. He worked me out right beside Vanessa, gave me great cues for form and posture and even sent me on my way with some tips to help work on my flute strength. He picked up immediately on the postural issues that I have been working on with my chiropractor. He saw the strengths and weaknesses in my body and helped me accordingly. It really made me wish that I lived in Minneapolis and that he was my trainer. Even though we have an amazing home gym, working with a trainer would still be a blessing.
Todays Workout: 
Some of the movements from todays session were:
-Romanian Deadlifts with a Kettlebell
-Weighted Walking Lunges
-Weighted Glute Bridges
-Incline Pushups
-Weighted Windmills with a Kettlebell
What I ate:
Tonight for dinner we went to Fogo De Chao. It is a Brazilian steakhouse. The food was great. Although, I did not get a picture of the main feature – THE MEAT.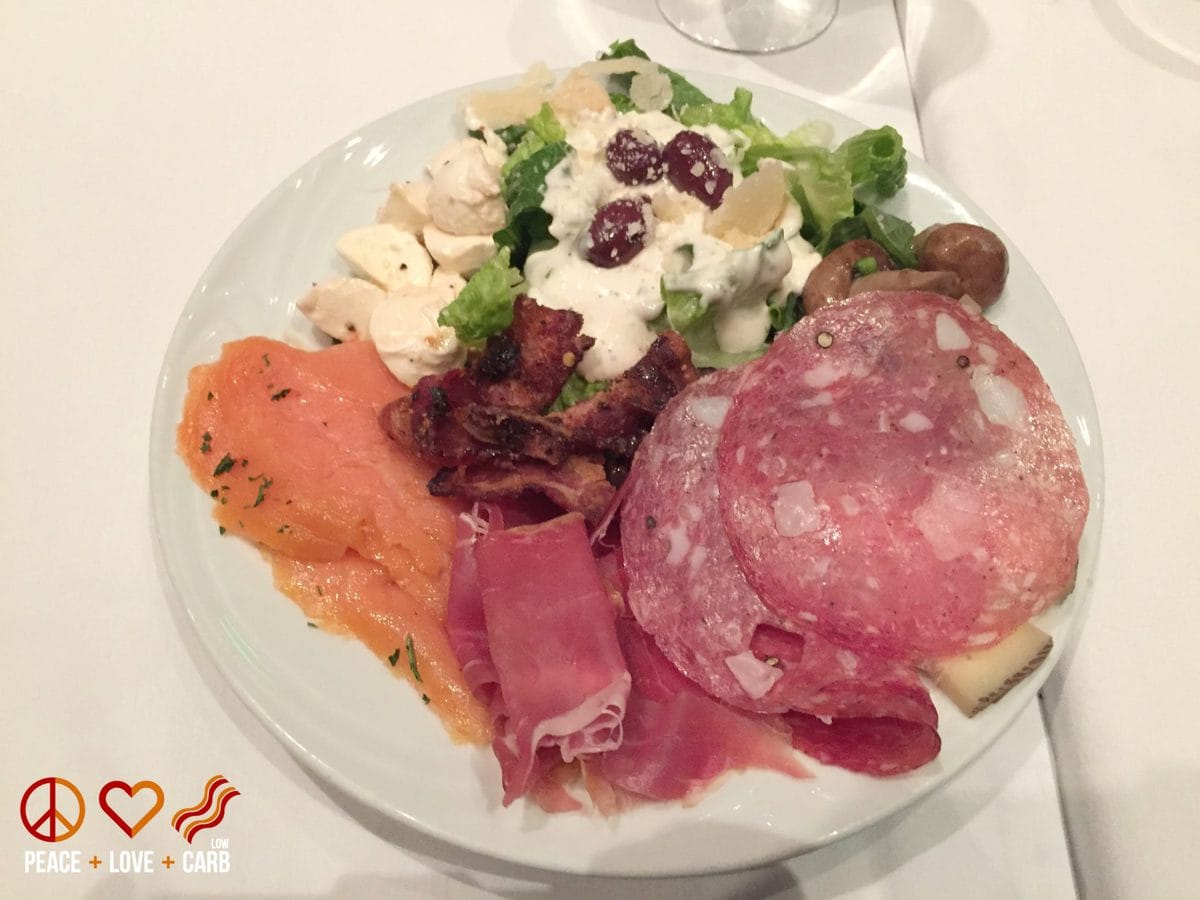 ---
Tuesday  12/8
Daily Gratitude:
Today I am grateful for visits with good friends. Leaving somewhere to return home is always bittersweet. I always miss Jon and the pups, but I also miss my friends the second I leave to head home. I guess that is why Shakespeare said  "Parting is such sweet sorrow"
What I ate:
I was pleasantly surprised with the in-flight meal today. Granted I was in first class, sometimes there are not viable options even in first class. I requested a gluten free meal and this is what I was served. A salmon nicoise salad, cheese and grapes and a little chocolate cake. I nibbled at a little bit of all of it before sitting back for some in-flight entertainment. Let's just say that Amy Schumer helped me laugh my way all the way back to Seattle.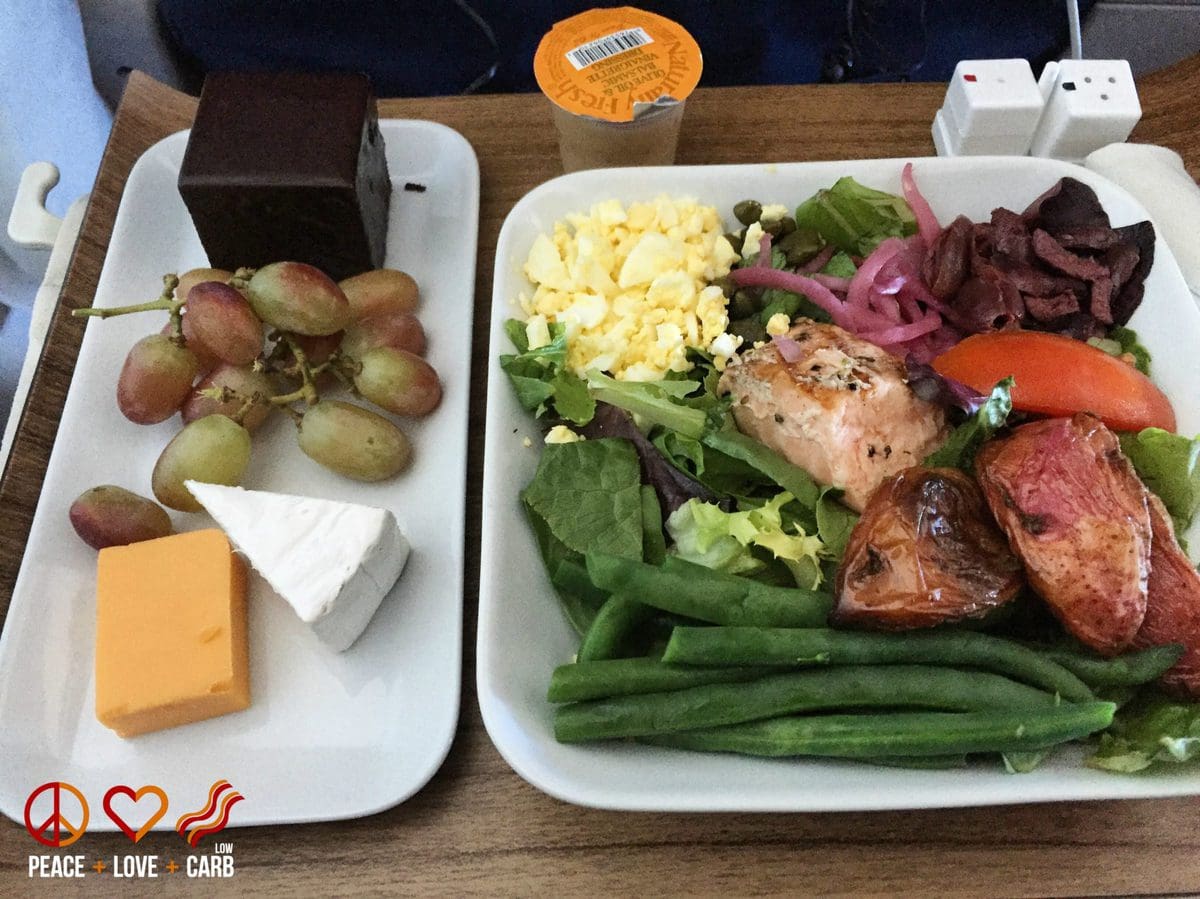 ---
CHECK IN ON MY MOST RECENT PROGRESS HERE