[sg_popup id="9″][/sg_popup]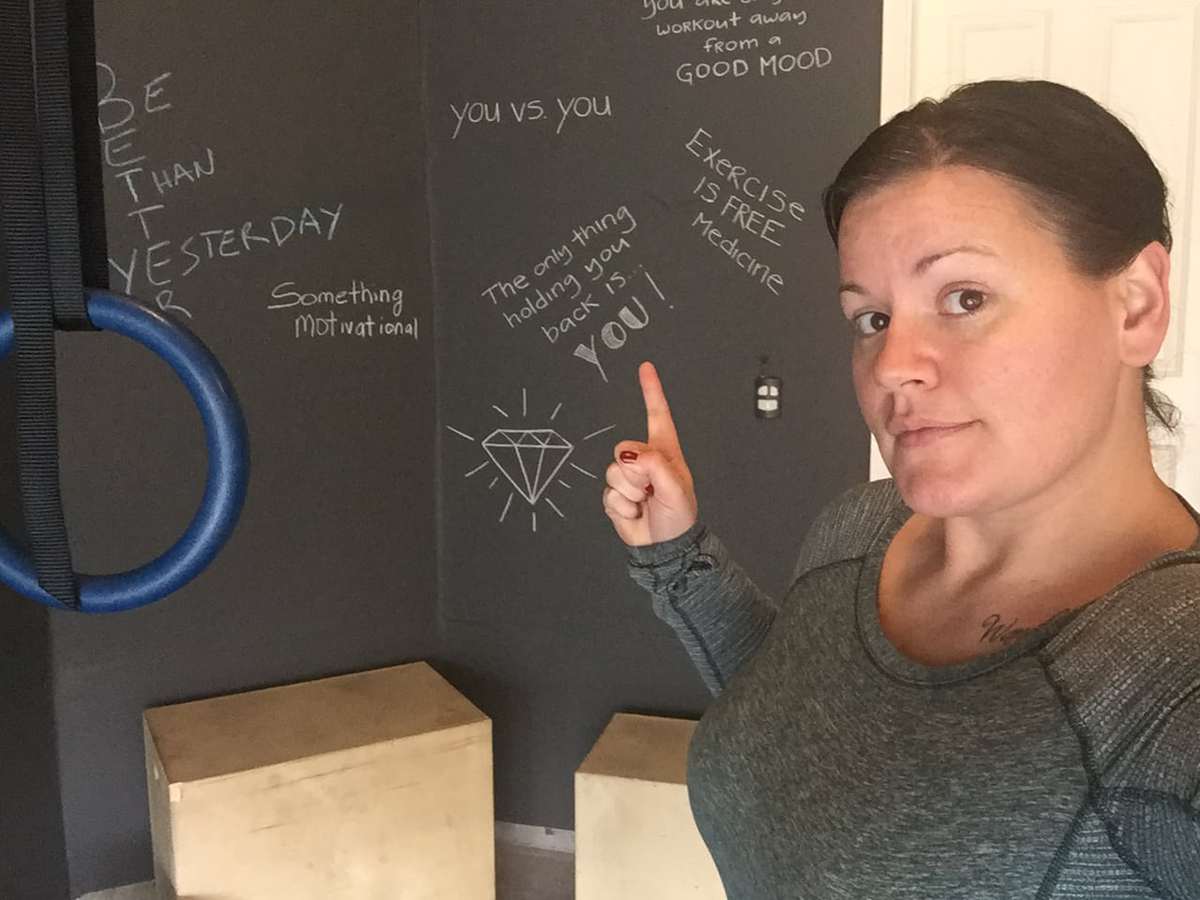 If you are just starting to follow along on my weight loss journey, I recommend starting with these posts first – Coming Clean Post     Week 1     Week 2     Week 3     Week 4     Week 5     Week 7   Week 8     Weeks 9-12    Also, make sure you are following along on Instagram.
Week 13
No weigh in and progress pictures this week. I am doing a new set of front/back/side progress pictures next Wednesday. I am excited to take them and put them next to my Day 1 photos
Starting Date: 8/12/15
Starting Weight: 274 lbs
Current Weight: 247 lbs
Pounds Lost: 27
Pounds to Goal: 73
Goal Weight: 174
Goal Date: 8/27/16
Height: 5′ 9″
Wednesday 11/4
How did you all do last week? Were you able to avoid the sugariest day of the year? There was no candy in this house! Yay for small victories. However, my temptation would have come in to play if houses gave out Doritos to trick or treaters instead of candy. I have always gravitated to the crunchy and savory over the sweet.
I have noticed a theme over the last couple of weeks in the Peace Love and Low Carb Friends Group. So many of you are being too hard on yourselves. Be gentle with your precious cargo – YOU!  One bad day does not make a bad week, does not make a bad month, does not make a bad year, does not make a bad life. Are you seeing the pattern? 🙂
One slip up or off plan meal does not make you a bad person. It makes you human. It is what you do after that slip that determines your success or failure. Pick yourself up, dust yourself off, and get right back on the wagon. The road to success is never a straight line. We are all imperfectly perfect.
I would love for you all to take a quiet moment today and celebrate YOURSELF. Celebrate the small victories that are adding up each day. Celebrate each small step you take in the right direction. This journey is long enough and hard enough as it is without beating yourself up. You are reading this because you made the decision to start. That in itself is a HUGE step in the right direction. You've got this. We've got this. WE CAN DO IT!!
Daily Gratitude:
Today I am grateful for the amazing friends in my life. At 37 years of age, I have never felt more settled or more blessed by the people in my life.
Todays Workout:
Today I didn't get a structured workout in but got up every hour on the hour during my work day and did some squats and stretching.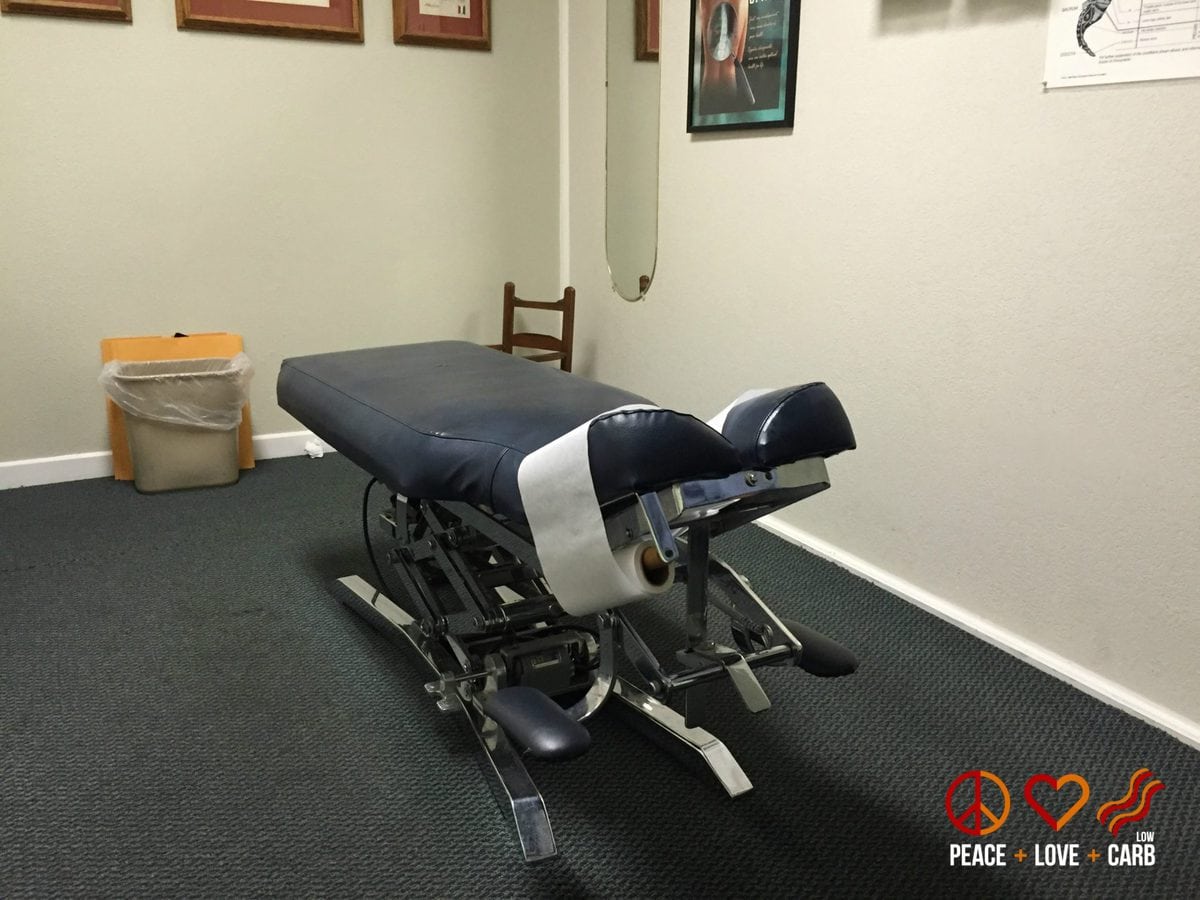 I went to the chiropractor again today. I am one of those weirdos that loves the sound and feel of my bones popping and cracking. I also like to watch having my blood drawn. I think this is about m 7th session now. I am looking forward to taking new progress pictures on Wednesday and seeing the differences in my posture.
What I ate:

Today I made low carb and gluten free donuts again. They are so dense and delicious. Just around 3 carbs each and they feel so indulgent. The last batch of these lasted up far longer that I ever thought they would. Some how just knowing that they were in the pantry and that I could have one any time I wanted made it easy to only to only have one every few days. I adapted my recipe from this recipe and made a chocolate glaze instead.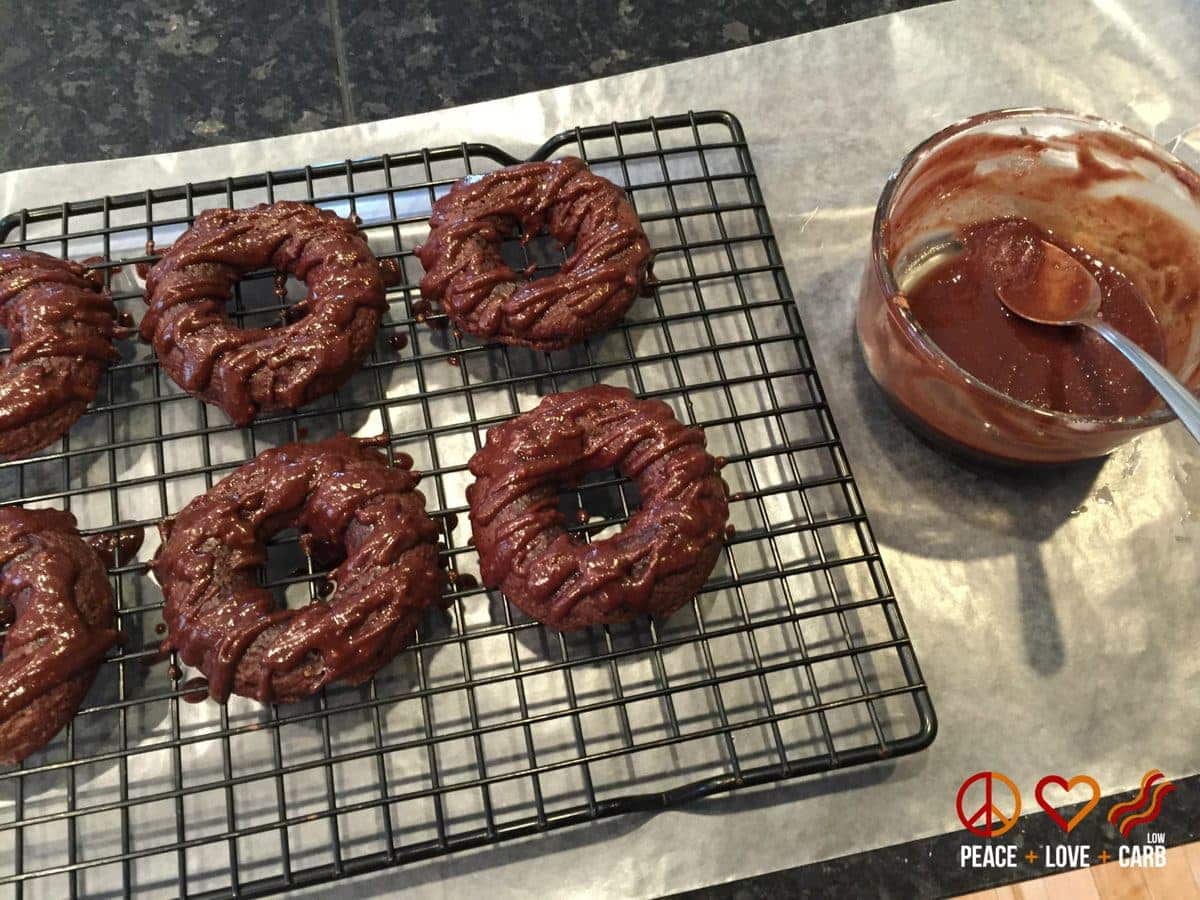 My breakfasts have been bullet proof coffee lately. I found my favorite combination. 1 cup dark roast coffee, 1 tbsp coconut oil, 1 tbsp grass fed butter, 1 tbsp heavy whipping cream and a splash of sugar free vanilla syrup. YUM! It is so satisfying and filling.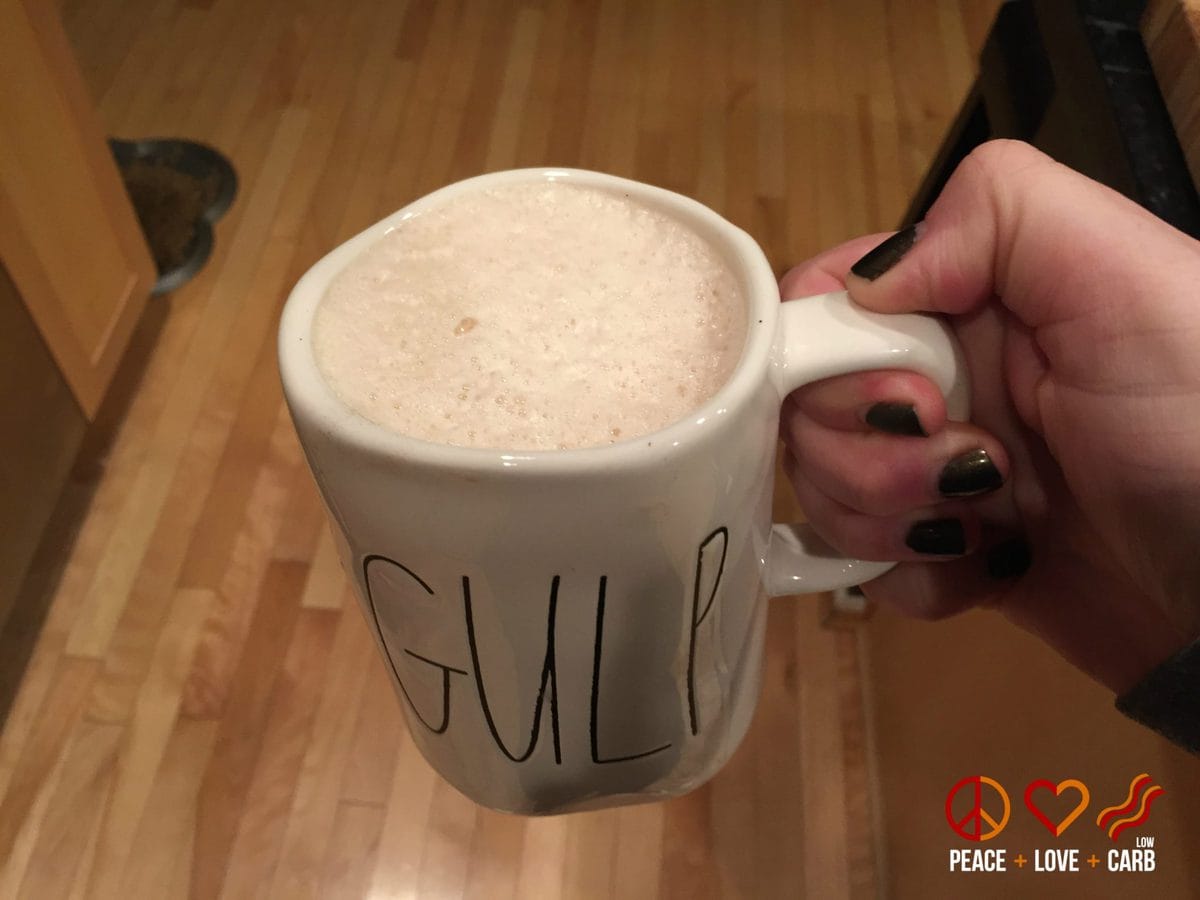 ---
Thursday 11/5
The past few weeks have been stressful. A lot going on in our lives both personally and professionally. Some good, some bad, but all sources of stress. It has been hard to keep up with everything. That is why I have been quieter on my blog and more active in the group. Stress Away really helps me. I pretty much carry it with me everywhere. It is times like these last few weeks that I am extra grateful for my essential oils.
I talked about this in Week 2, but thought it was worth revisiting. Stress and conquering the mental game – Stress is the reason so many people give as the biggest contributing factor to their weight gain. It is easy to get stressed out and skip a workout or reach for bad food. For me, conquering the physical game, has been all about first conquering the mental game. I talked a little bit about this in my "coming clean" post. I would not have been able to embark on this new journey with such determination and laser focus had I not first done all the hard work of getting my head in the right place. It wasn't easy, but damn was it worth it. While my body may not yet be where I want it, I can say without a doubt that I am mentally stronger than I have ever been before. Anxiety… a thing of the past. Stress… still happens to the best of us, but now I know my triggers, work through them and then move on. Outside of living in a body that I don't belong in, I finally feel happy, and mentally fit. THIS is the reason I am finally ready to make such profound change in other areas of my life. I wish you all the best in conquering the mental game!
Daily Gratitude:
Today I am grateful for our home gym. Grateful that we are fortunate enough to have one. Grateful that I have a place where I can go and just put it all out there. Grateful that I have a place where I can always find motivation and inspiration.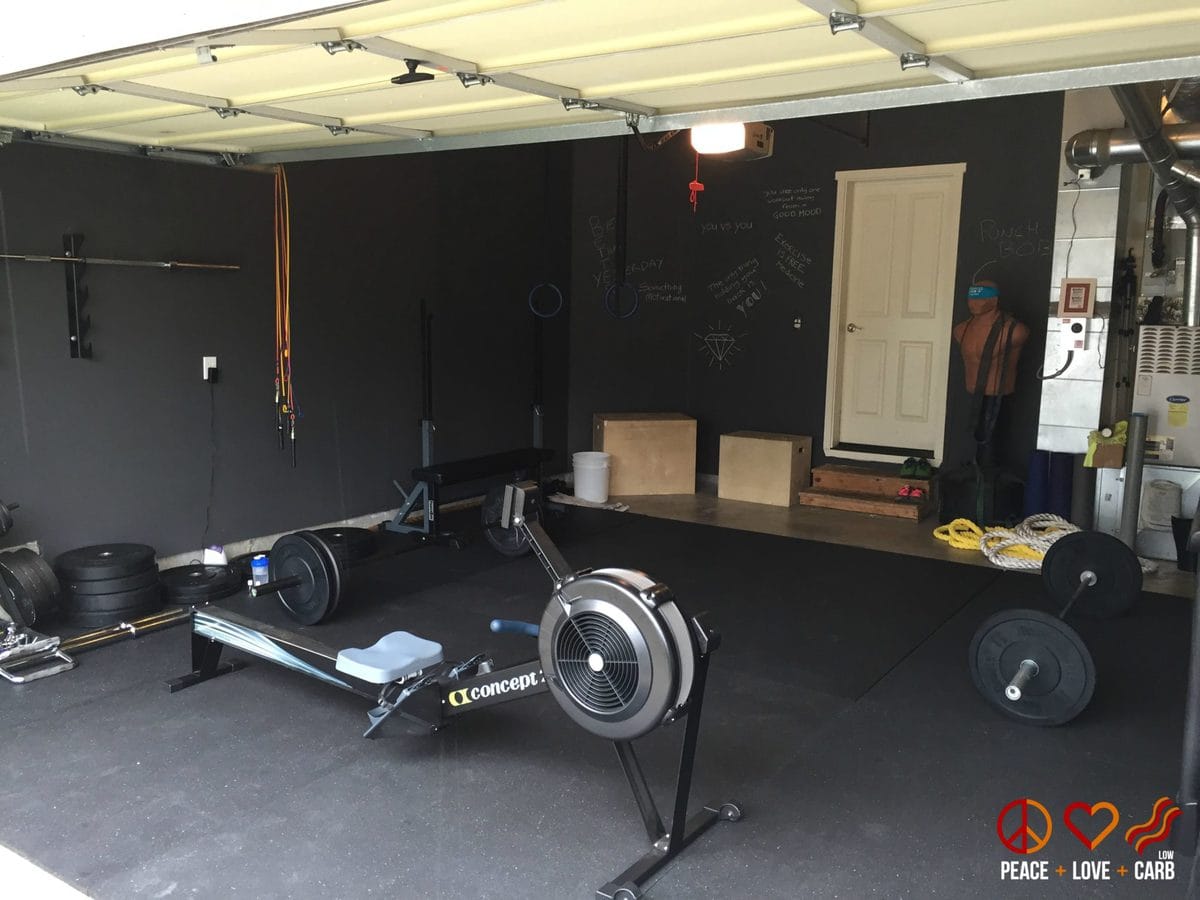 Todays Workout:
I didn't get any pictures of todays workout. I was already well into my workout before I thought about it. I did 45 minutes of Yoga Conditioning for Weightloss. My workouts over the last couple of weeks have not been as structured as they once were. I definitely need to get back to it. Oftentimes my workouts are the hardest part of my day, but they are also the most rewarding. The hard part comes in when just trying to get myself in workout mode. The second I get started, I am amped and ready to go.
What I ate:
I am hooked on these low carb english muffins. I put my own little tweaks on the recipe and added some garlic powder and chives to the mix. Delicious. I even pre-made a few to see if they would hold well for future meals. They did! I have been using them for breakfast sandwiches a lot. Today I had a sandwich for lunch with turkey, sharp cheddar, avocado and mayo. I could seriously eat these all day, every day. As you can tell by the picture, the pups could too.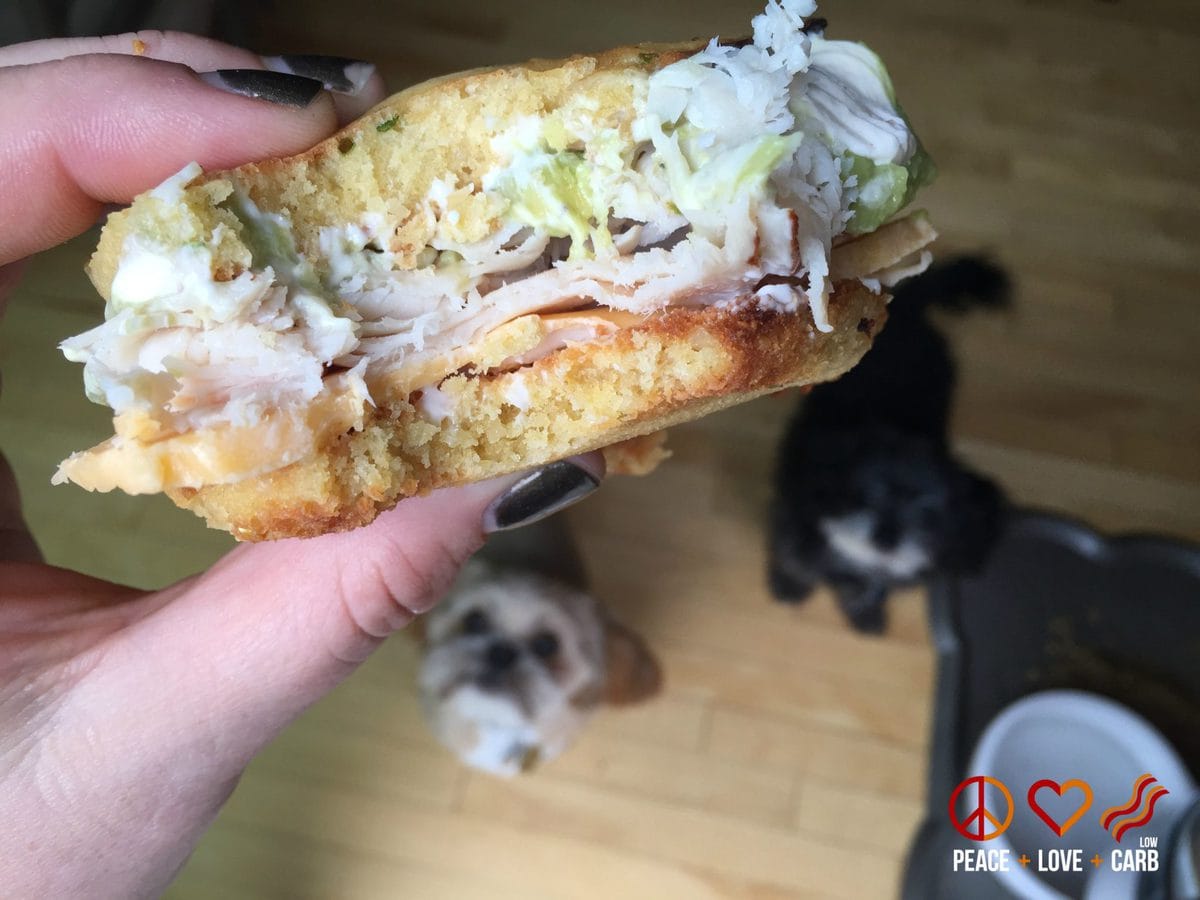 ---
Friday 11/6
The power of positive thinking…
Negative thoughts infect our brain and then multiple like crazy. They can fill us with doubt, insecurity, self loathing and pain. DON'T GIVE IN!
I know it can be so hard, believe me I do. Here is what I try to do… When the negative thoughts start to creep in, I force myself to think about the exact opposite and I do so until the negative thoughts go away.
For example, when I have times that I doubt my ability to stay strong and set a good example for people, I fill my heads with instances where I have already done that and it arms me with the mental fortitude to push forward
When I feel like I am not losing weight fast enough and start listing all the things in my head that I could be doing better, I recount each pound lost and what that has done for my health and self esteem so far. THEN, I get excited for all the things yet to come as I continue to shed the weight.
When I start comparing myself to others and feeling like I am not good enough, I start recounting all the goals that I set for myself and how I accomplished each one in the face of adversity or doubt from others.
This journey is such a mental game and sometimes it is all about shifting from the negative to the positive.
What is one negative thought that consistently creeps into your mind? What is a positive thought that you could replace it with?
You've got this. We've got this. WE CAN DO IT!!
Daily Gratitude:
Today I am grateful for the ability to travel the world and all the amazing places I have seen this year alone. Anyone that knows me, knows I have a big case of Wanderlust. I get stir crazy when I am in one place for too long. Here's to all the amazing adventures I have already taken and to the ones yet to come. The picture below is from our trip to France earlier this year. It is overlooking Simiane La Rotonde.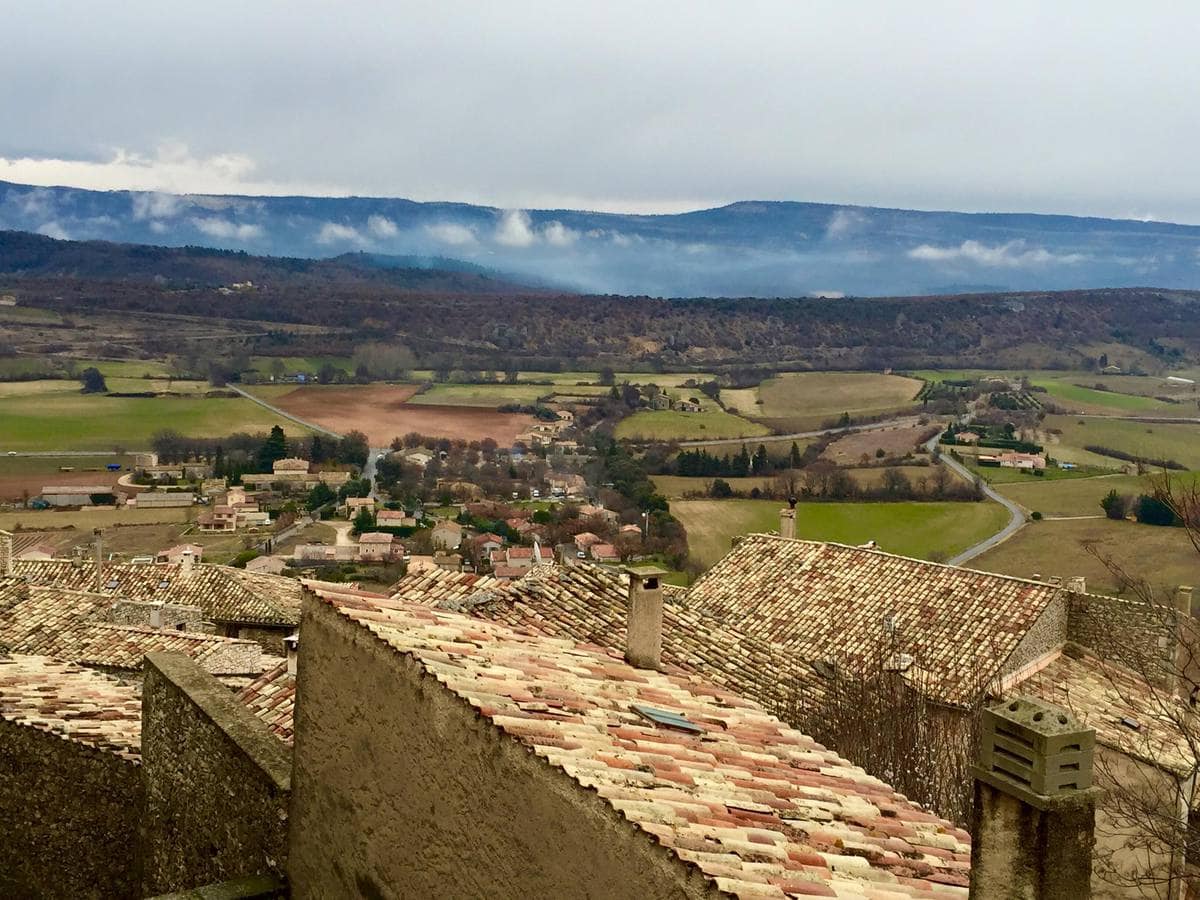 Todays Workout:
I was a slacker today. No workout. Normally I would say that it was a planned rest day, but it wasn't. I simply did not workout. Tomorrow is a new day.
What I ate:
This morning for breakfast I had Cream Cheese Pancakes. These are always a big hit in our house. Jon and the kids love them too. They are super versatile. You can use them to make savory crepes as well.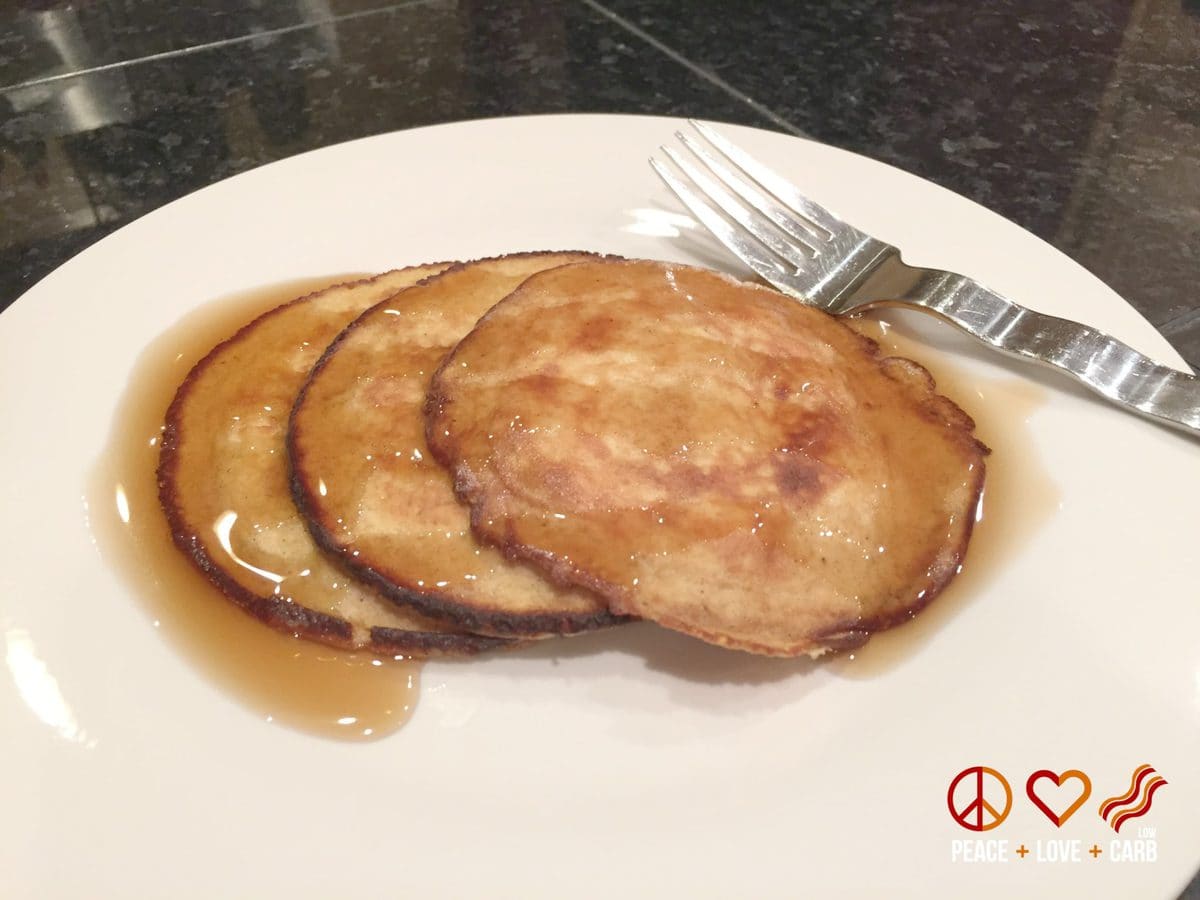 ---
Saturday 11/7
If I am to be completely candid, I have not had nearly the fire within me over these last few weeks. I am just now starting to find it again. The important thing is that I just keep going… no matter what. I try to remember how I felt when I first got started. Then I think about how great each little milestone or victory feels.
I know there are times when you want to quit. You may be feeling that way right this very second. Don't give in. Keep Going!
Take a moment to think about how you felt when you were first getting started. What was your defining moment? The moment that made you say "This is it! I've had it. It is time to change!" How did you feel that day? Empowered? Fired up? Ready to tackle the world? Capture that moment and keep it in your heart when you feel like giving up.
In need of some motivation and inspiration? Take a moment to think about all the small victories so far. That time you resisted candy. That time your clothes felt looser. That day you actually felt like the scale was starting to be your friend. The day you inspired someone else to keep going. The feeling of accomplishment right after a workout or a healthy meal. When you need a kick in the pants, remember the direction you are going. Don't look bad towards your old self, you aren't going that way.
Tell me one thing that keeps you going each day. Dig deep for this one. Something just for you!
You've got this. We've got this. WE CAN DO IT!!
Daily Gratitude:
Today I am grateful for my sister Pamela. She is the strongest woman I know. She is loving, giving and always thinks of others. Happy happy birthday sis!
Todays Workout:
Todays workout was 45 minutes of Turbo Fire. It is always a sweaty good time.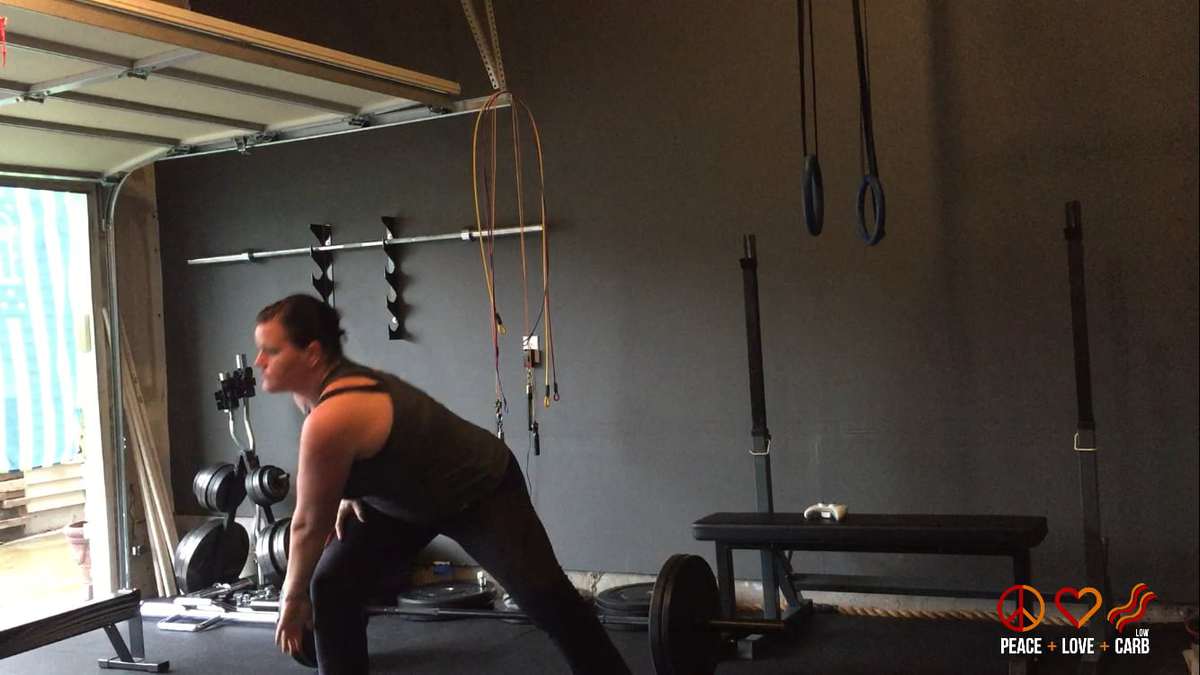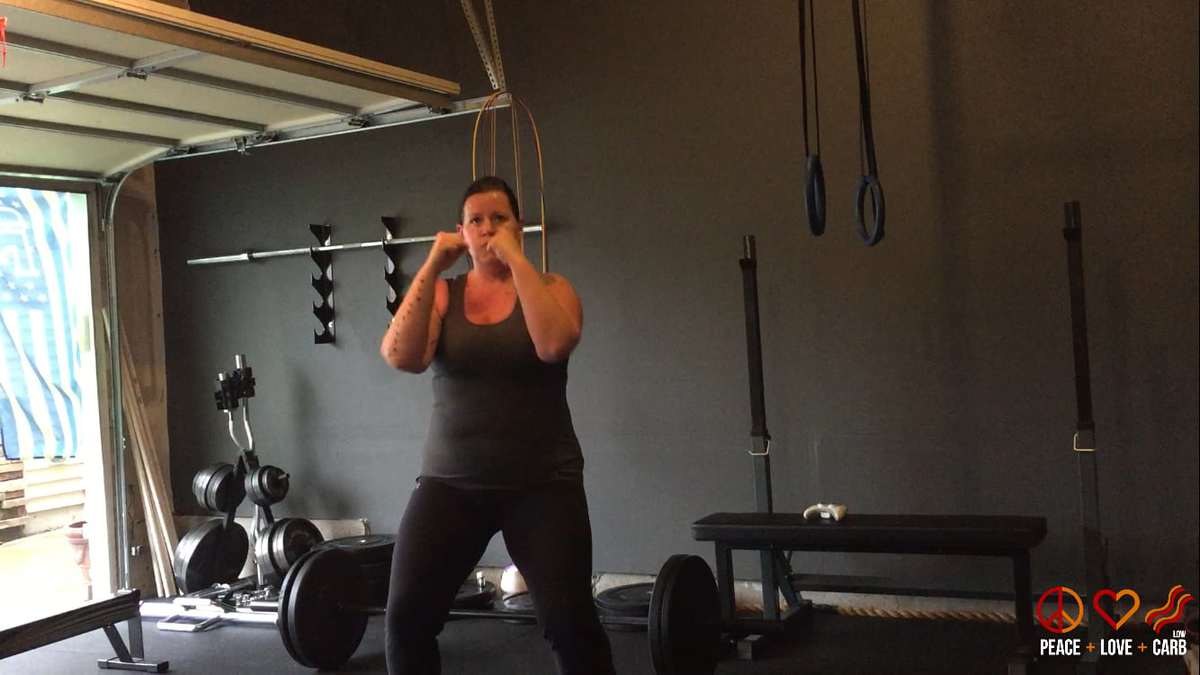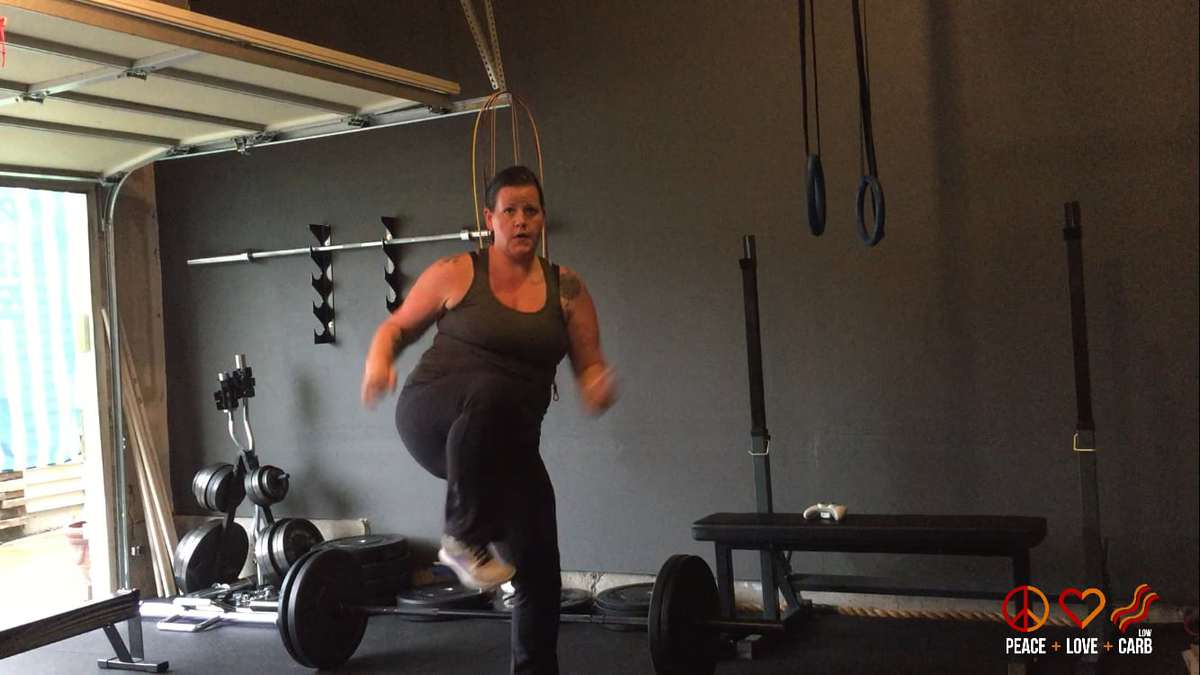 What I ate:
This picture could not even remotely do this meal justice. Jon and I taught an essential oils class this evening and afterwards we decided to have an impromptu date night. We went to The Primo Grill. The food, the atmosphere and the service were all AMAZING. That almost never happens. I ordered the roasted chicken. The sauce underneath is a tarragon buerre blanc and it was served with a dry roasted broccoli. As an appetizer we had sauteed calamari. Everything was so incredibly delicious. If you live close to Tacoma, WA, you definitely have to check this place out.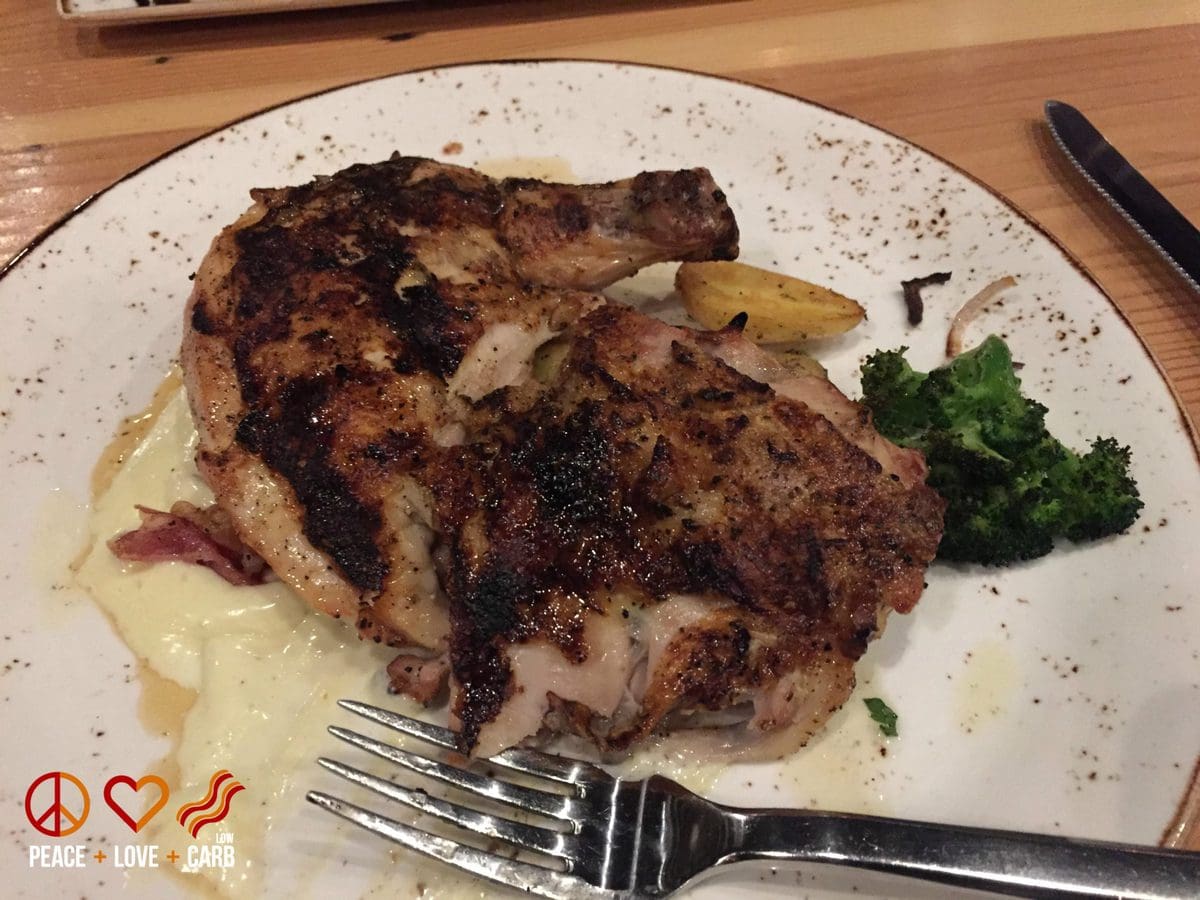 ---
Sunday 11/8
Daily Gratitude:
Today I am grateful for cozy days at home, Ugg boots and the ambiance of the fireplace. Fall is y favorite.
Todays Workout:
Today I did 30 minutes of Maintenance Yoga for Weight loss. I am really finding my love of Yoga again. For a while I just couldn't quiet my mind during yoga and would find myself counting down the minutes until I was down. Now it is just the opposite. I am savoring each minute and not wanting it to end.
What I ate:
Todays lunch was a fridge dump. Fridge dump fried "rice" So, so good. I could eat it all day, every day. It is cauliflower crumbles, bell peppers, onions, garlic, green beans, egg, sausage, toasted sesame oil, coconut aminos.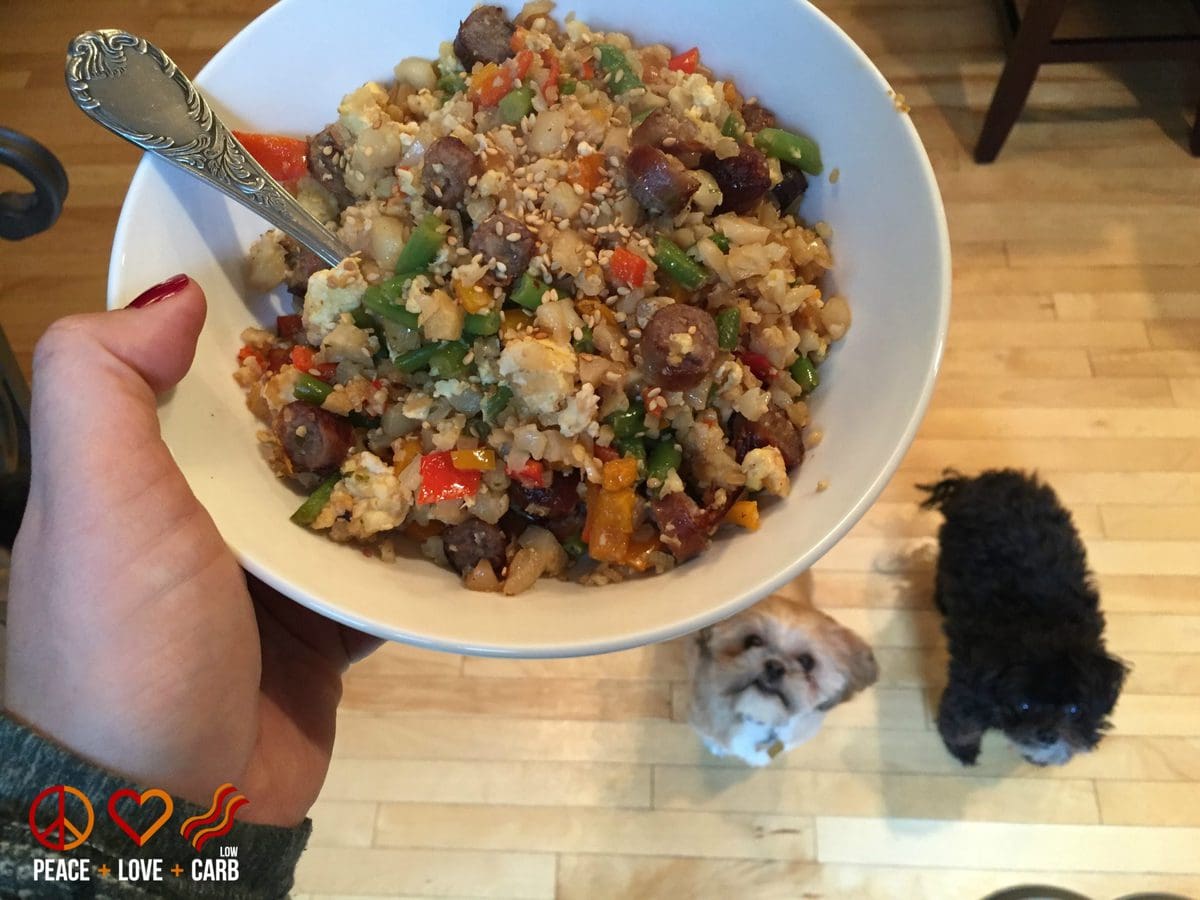 ---
Monday 11/9
Daily Gratitude:
Today I am grateful for books. There is something so cathartic about getting lost in a good book. I have been reading so many leadership and development books over the last couple of years. It feels amazing to devour a book just for pleasure.
Todays Workout:
I have been doing more high intensity workouts lately. I haven't been lifting weights while I have been seeing my chiropractor to get these postural issues worked out. I am really seeing a difference. You will two when you see my progress pictures on Wednesday.  I have been doing a lot of Turbo Fire. I just love Chalene Johnson. She has such a positive and inspiring demeanor and she is a total #girlboss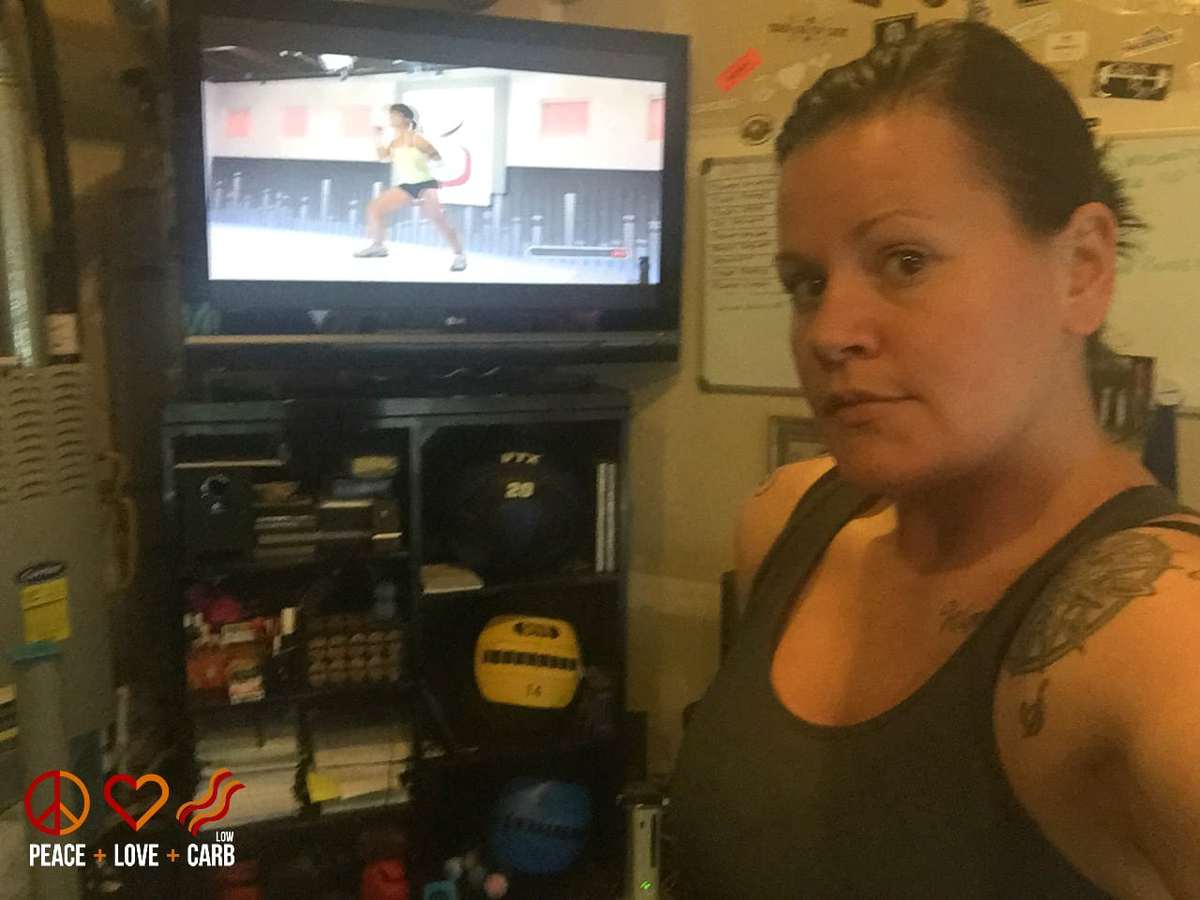 Workout:
60 Minutes Turbo Fire
What I ate:
We have been making a lot of chili lately. This is my Kickin' Slow Cooker Chili Recipe. It was sort of an afterthought and I cooked it pretty late in the evening, so I just adapted it for stovetop. With the cooler weather we have been having, this has been so filling and comforting. I like to top it with sour cream, sharp cheddar cheese and green onions.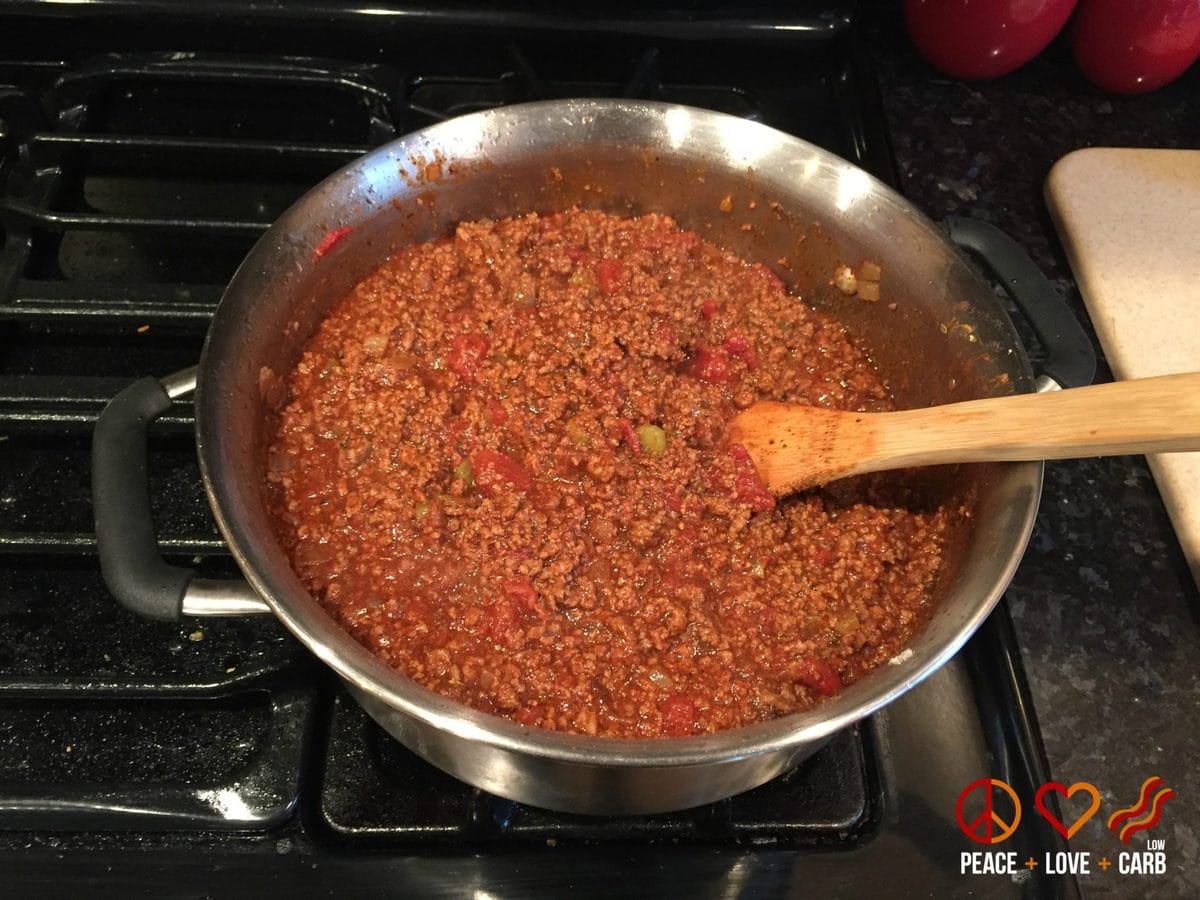 ---
Tuesday 11/10
Today was an AWESOME mail day. We got a Blendtec 725 Blender. There is pretty much nothing that this blender doesn't do. Read more about it – Here. I can't wait to create new low carb recipes with it. I want to do a post of low carb smoothies as well. Stay tuned for that!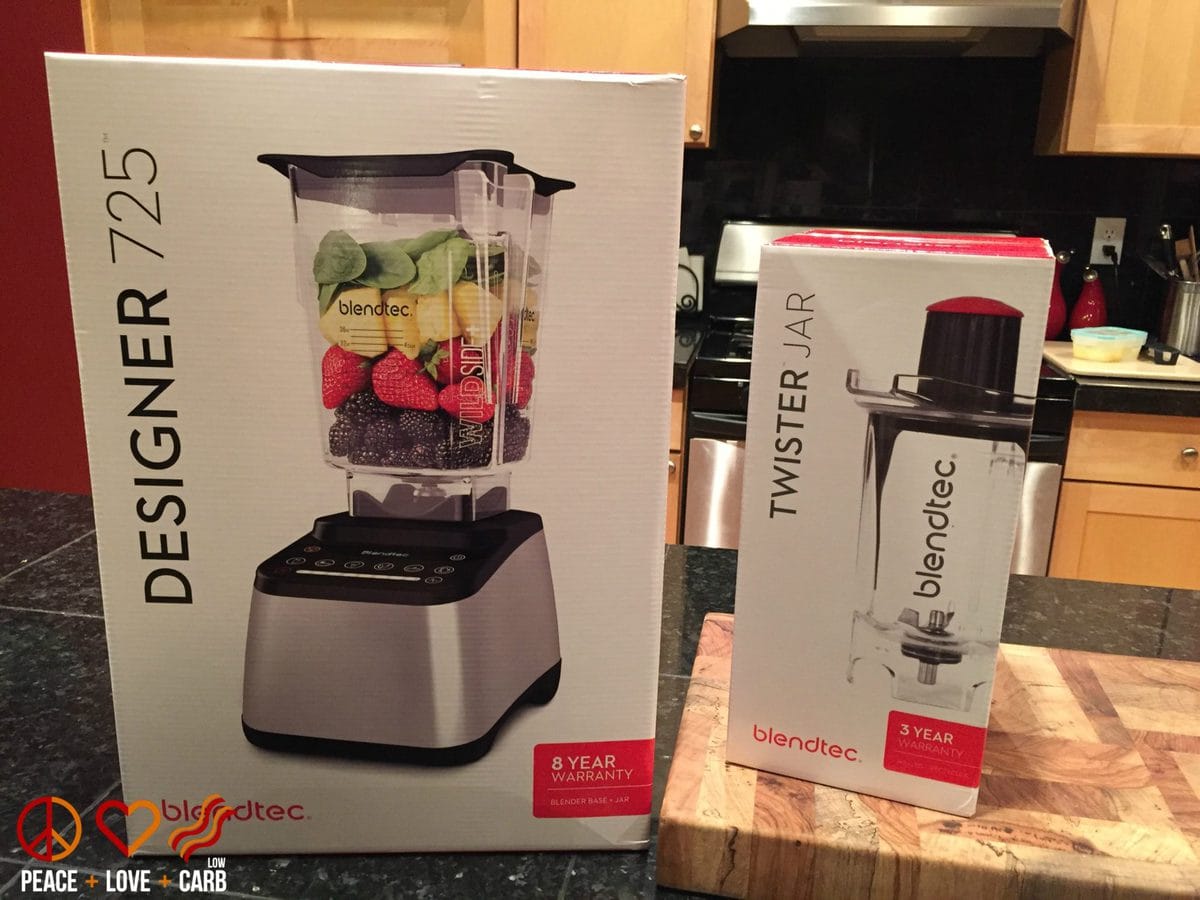 Daily Gratitude:

Today I am grateful for my time spent in the kitchen. It really is my happy place. I look at the kitchen as a blank canvas begging me to be painted.
Todays Workout:
No workout today. Today I did a lot of running around getting last minute things for our trip. We are heading to Orlando on Thursday morning.
What I ate:
Tonight for dinner was Garlic Chicken Alfredo Waffle Pizzas. So good and so filling!