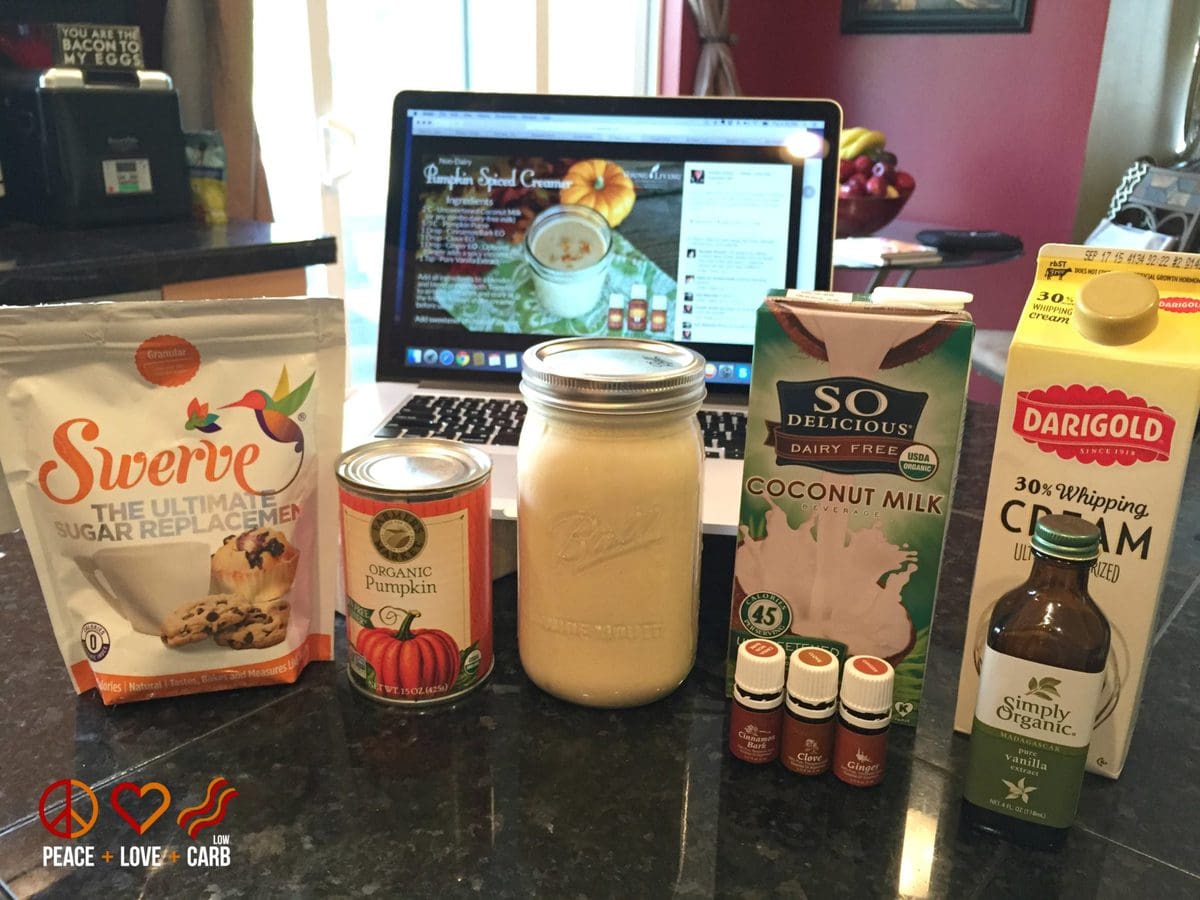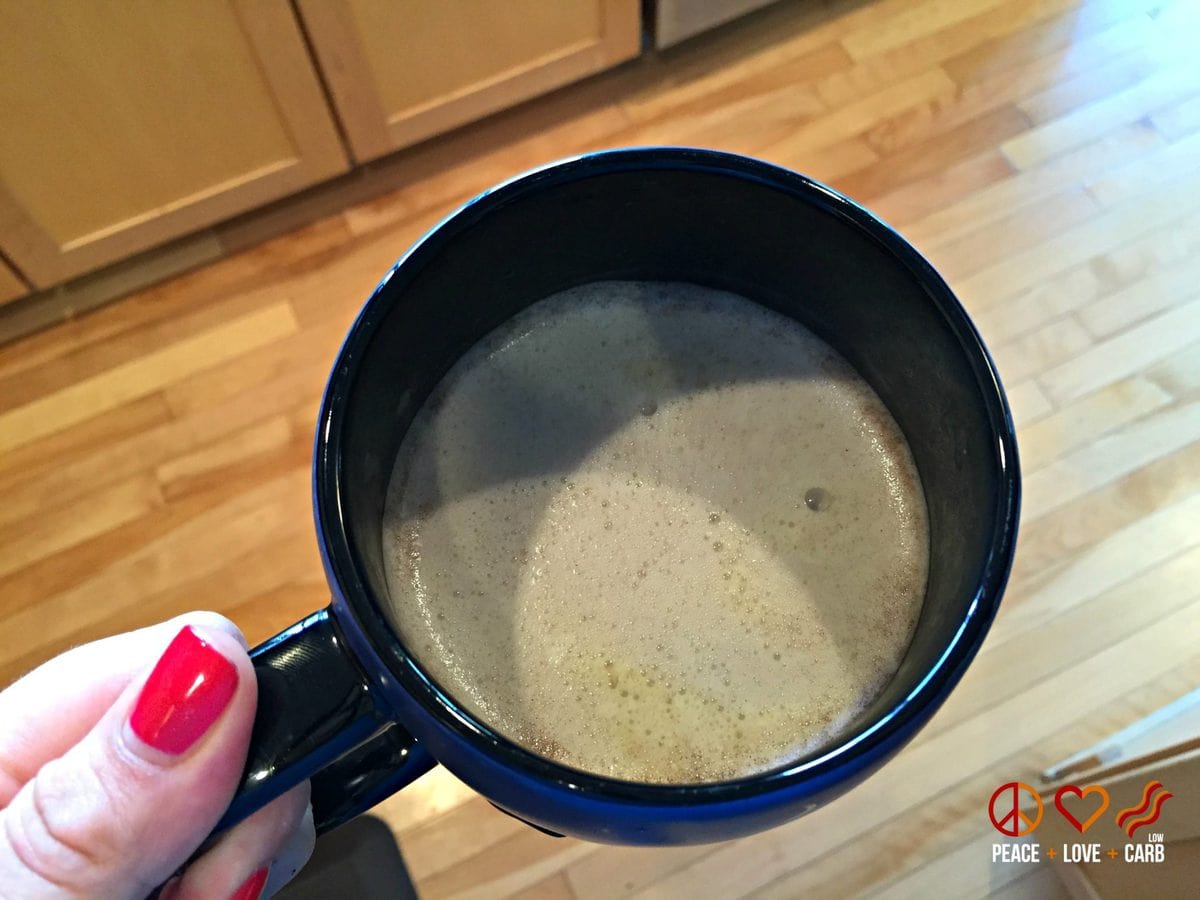 I have been telling Jon lately that I think my first indulgent treat of this journey might just have to be a Pumpkin Spiced Latte from Starbucks. I know how bad they are, but they just taste so good. For years I have listened to people go on and on and on about the PSL. It has developed almost as big of a cult following as bacon. I always dismissed the posts clogging my newsfeed and drowned out all the conversations around me surrounding this magical drink. Well… last year I made the mistake of trying one for the first time. It was so good, that I immediately wished I could un-taste it. Wouldn't it be great if that was a thing? Un-tasting things… I think I may have just found my solution. The scratch to the PSL itch.
Want to get started on your own essential oils journey?  Find out how – Here
Print
Low Carb Pumpkin Spiced Creamer
Instructions
Add all ingredients to large mason jar, fasten the lid and shake until well mixed.
Notes
This recipes contains just trace amounts of carbs per serving.
You can make it a dairy free version by substituting extra coconut milk in place of the heavy cream.