Low Carb Ice Cream sundaes are the perfect summer treat. Especially when there are multiple types of ice creams and toppings!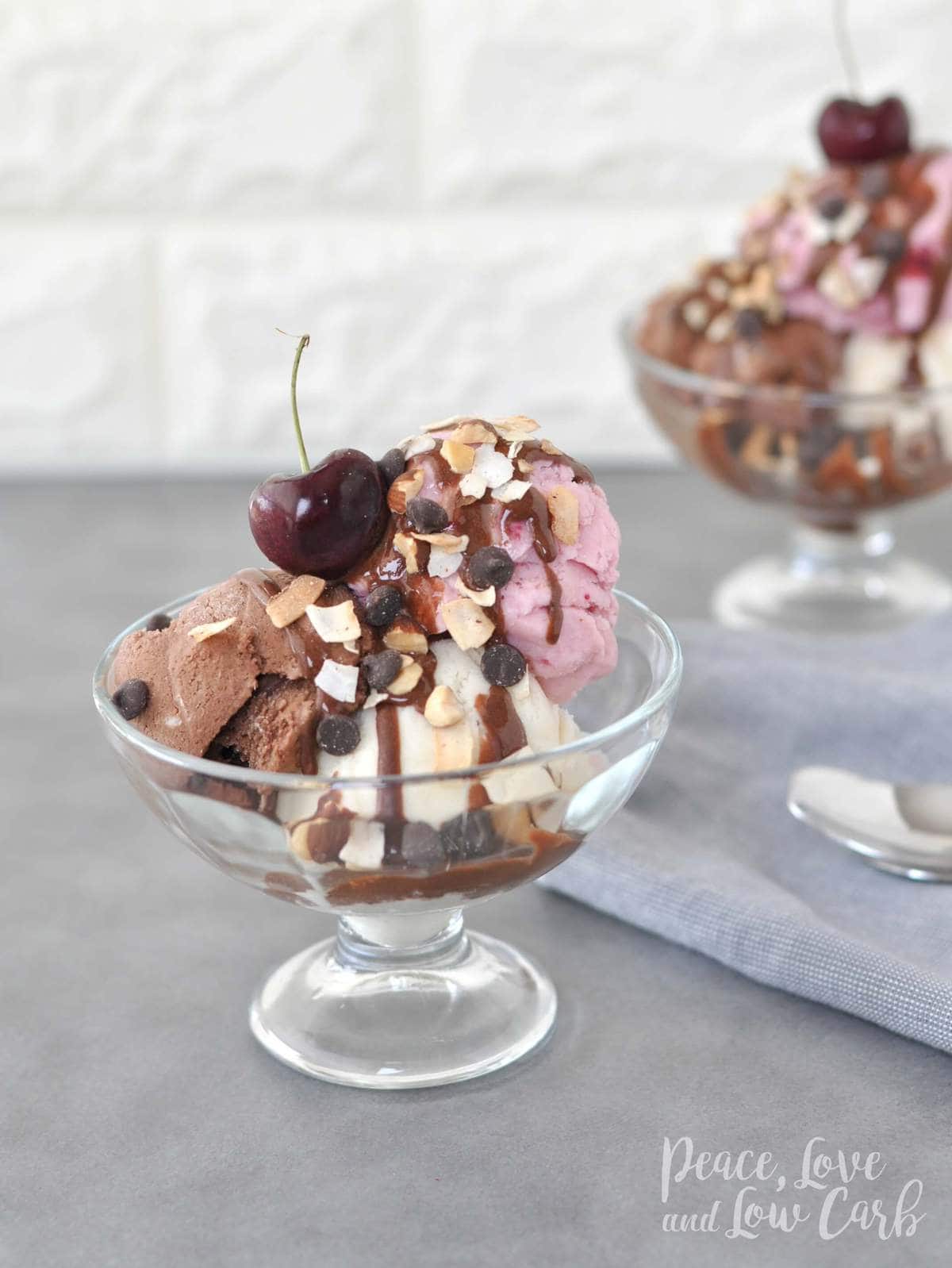 I scream, you scream, we all scream for Low Carb Ice Cream (sundaes)
Who doesn't love a good low carb dessert? Am I right? The problem is that many low carb keto dessert recipes really miss the mark. They either taste nothing like the dessert they are supposed to be replicating, or they are ruined by the aftertaste of sweeteners or the grittiness of nut flours. More often than not, I find myself just skipping dessert altogether instead of settling for a mediocre low carb treat. So, when I find a dessert that really satisfies my cravings just like the carb laden version, I get pretty excited. And let's be honest, we all love ice cream.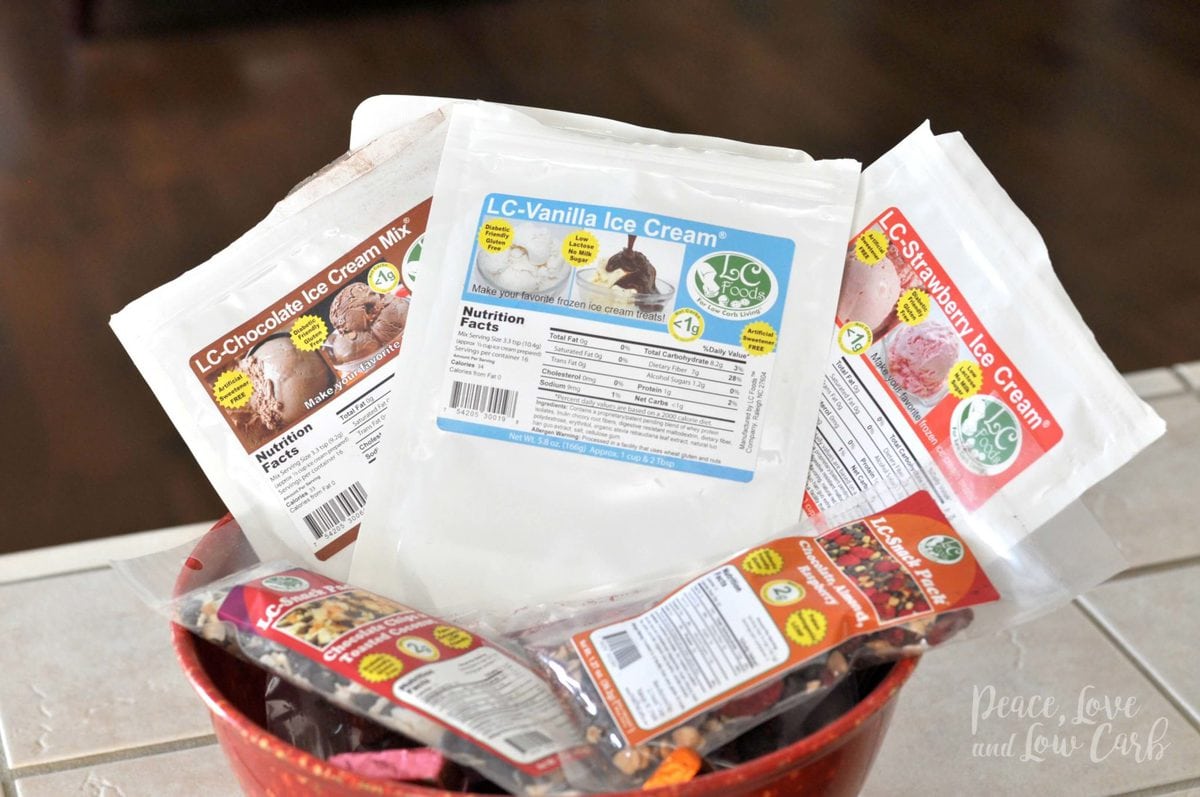 The secret to these low carb ice cream sundaes? Low carb ice cream mix!
When LC Foods sent me all three varieties of their low carb ice creams, I just knew that I wanted to buy an ice cream maker. Although it isn't required to make them, it gave me just the excuse I needed. I can totally see myself going crazy and making a ton of low carb ice cream recipes. The possibilities are endless, and you don't need an ice cream maker for these mixes. However, I decided to use one. This is the ice cream maker I got.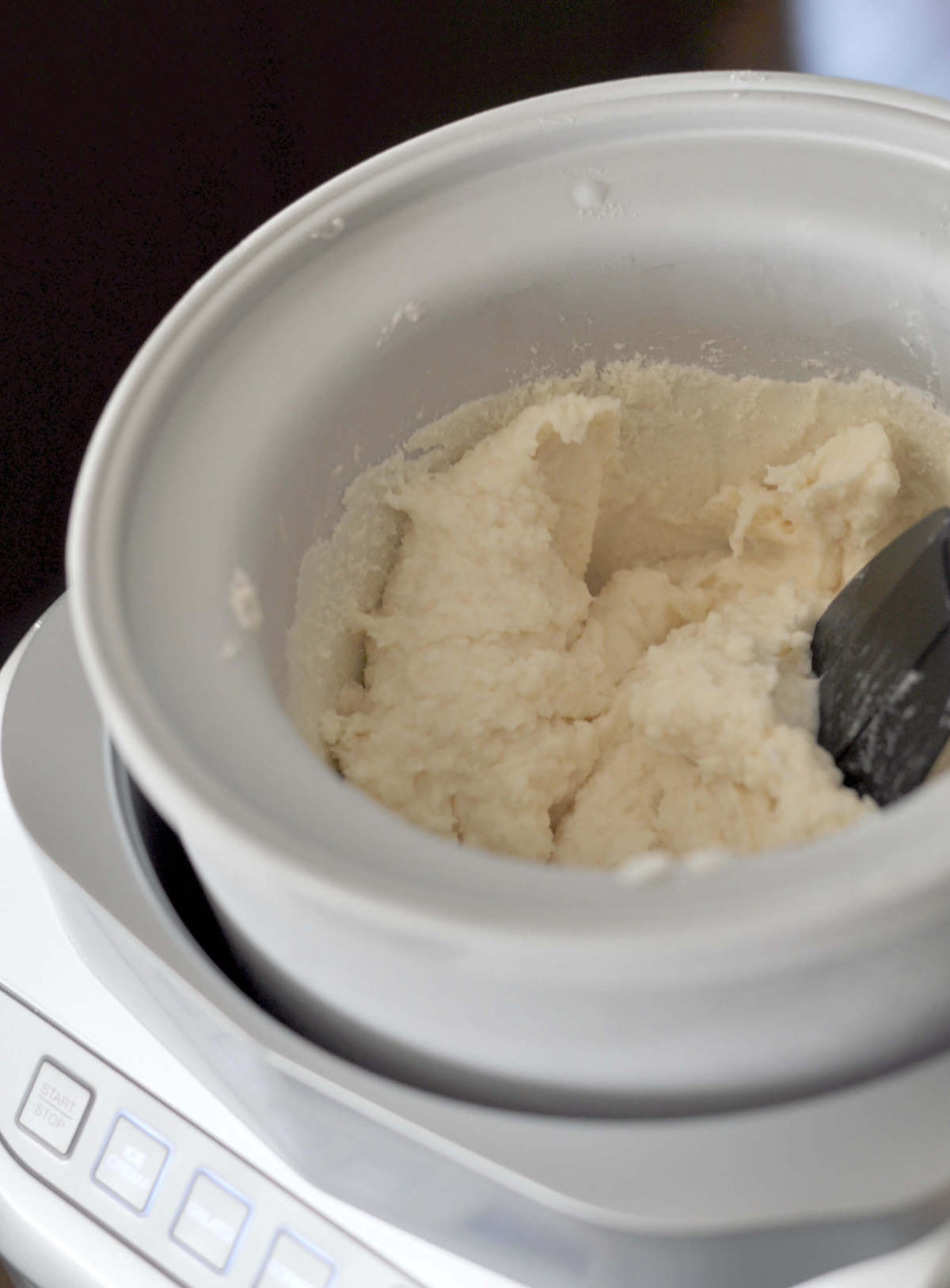 Taking this low carb ice cream sundae to the next level
For my ice cream maker's maiden voyage, I made three different types of ice cream: Low Carb Strawberry Ice Cream, Low Carb Chocolate Ice Cream and Low Carb Vanilla Ice Cream. To the chocolate ice cream, I added a low carb chocolate peanut butter chocolate bar. I broke it into pieces and added it into the ice cream and it was finishing churning. To the strawberry ice cream, I added dried raspberries. YUM! I kept the vanilla plain, just as it should be. Then from there, I went to town making low carb ice cream sundaes. I even set a little bowl of chocolate ice cream with low carb chocolate sauce and peanut butter on top aside for myself. Check out the different flavors for yourself. Which is your favorite?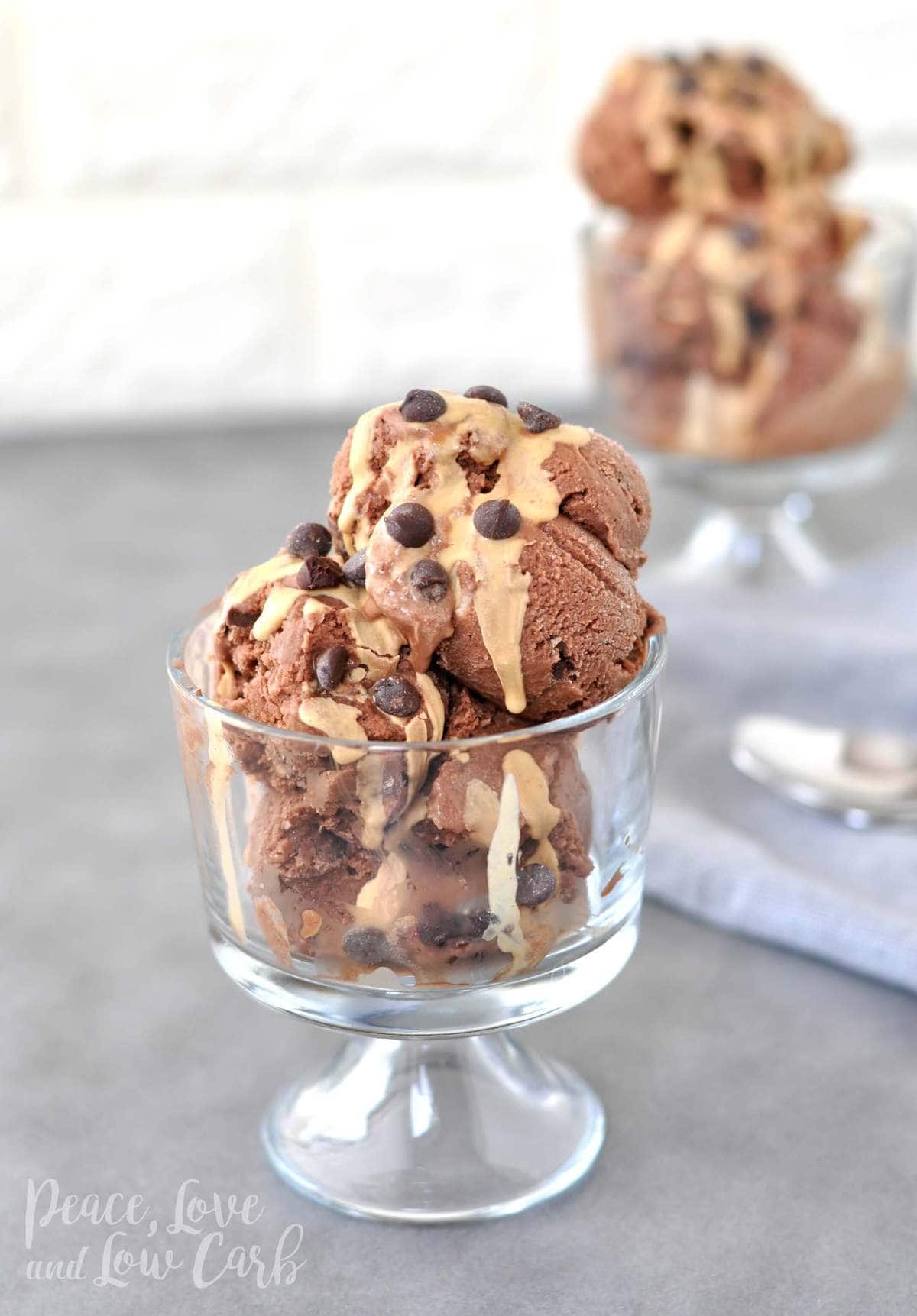 My honest review on these low carb ice cream mixes
The low carb ice cream mixes are super easy to make. You only need the mix, water, vanilla extract and heavy cream. You don't even need an ice cream maker, although it does make it easier and I chose to use one. All three flavors come in at less than 1 net carb per half cup. That is considerably lower in carbs than Halo Top or Enlightened. What I like best about these is that they have the same creaminess of a traditional ice cream, whereas Halo Top or other lower carb ice creams always taste more icy to me than creamy. Jon said he only wants to eat these from now on. Plus, now that I have my ice cream maker, I can make all sorts of different low carb frozen treats.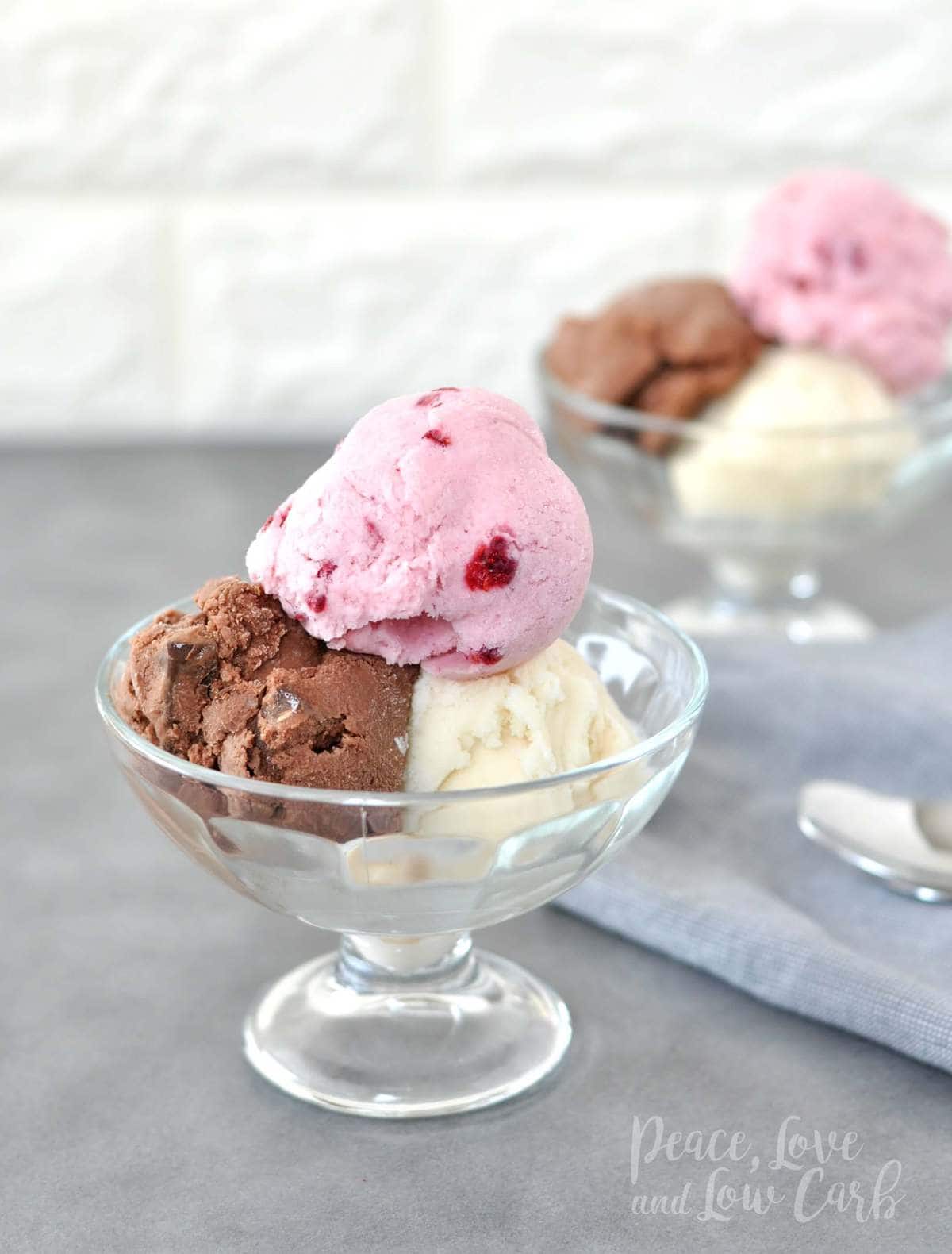 Not just low carb ice cream sundaes, but low carb ice cream toppings, too!
LC Foods also has a ton of different options for toppings. You can make all kinds of fun combinations by adding things to the ice cream as it churns, or you can use them as a topping when serving. Here are some of my favorites: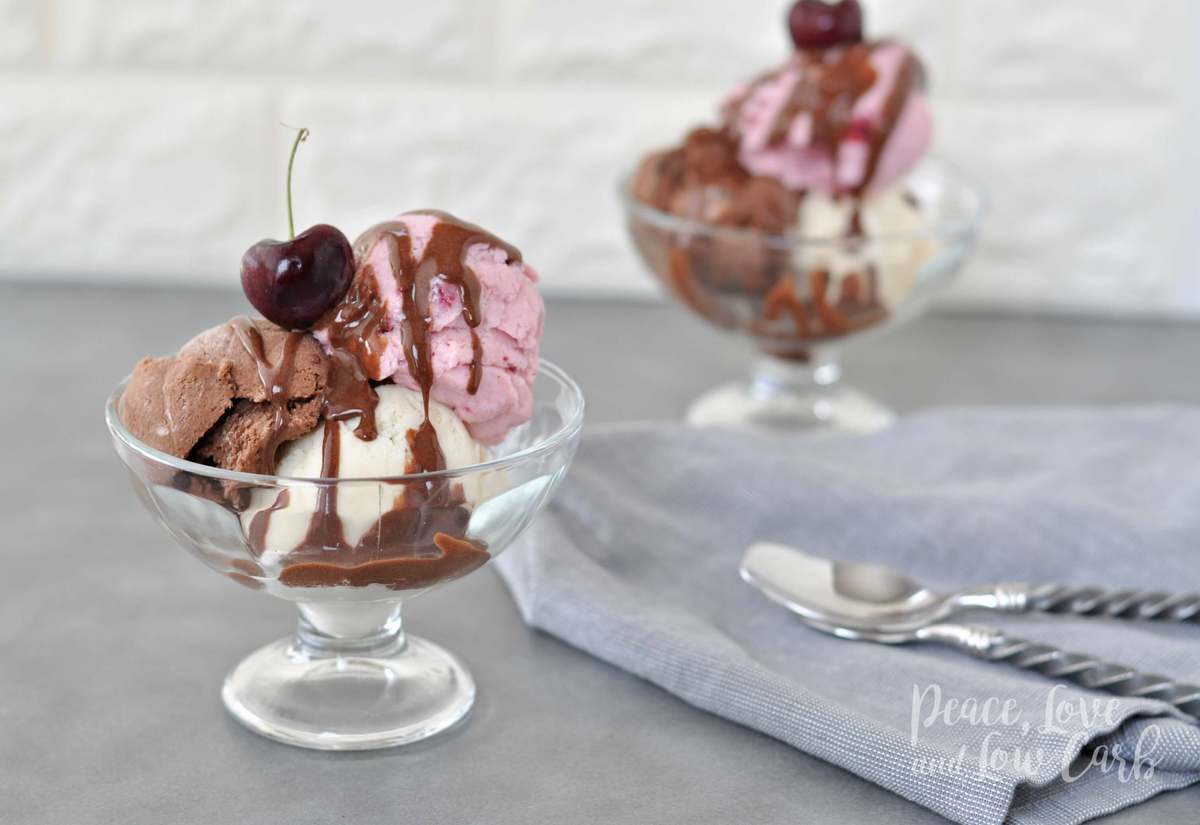 In addition to this Keto Brownie Ice Cream, check out some of my other favorite low carb dessert recipes:
Craveable Keto: Your Low-Carb, High-Fat Roadmap to Weight Loss and Wellness
Check out my other books –
HERE
This book has more than 145 recipes, each with a full color photo and nutritional analysis. It is packed with over 100 pages of resources to help make your low carb, keto lifestyle easier. Let's look at some of the recipes shall we?
BREAKFASTS