Paleo Low Carb Cold Brew Protein Shake Smoothie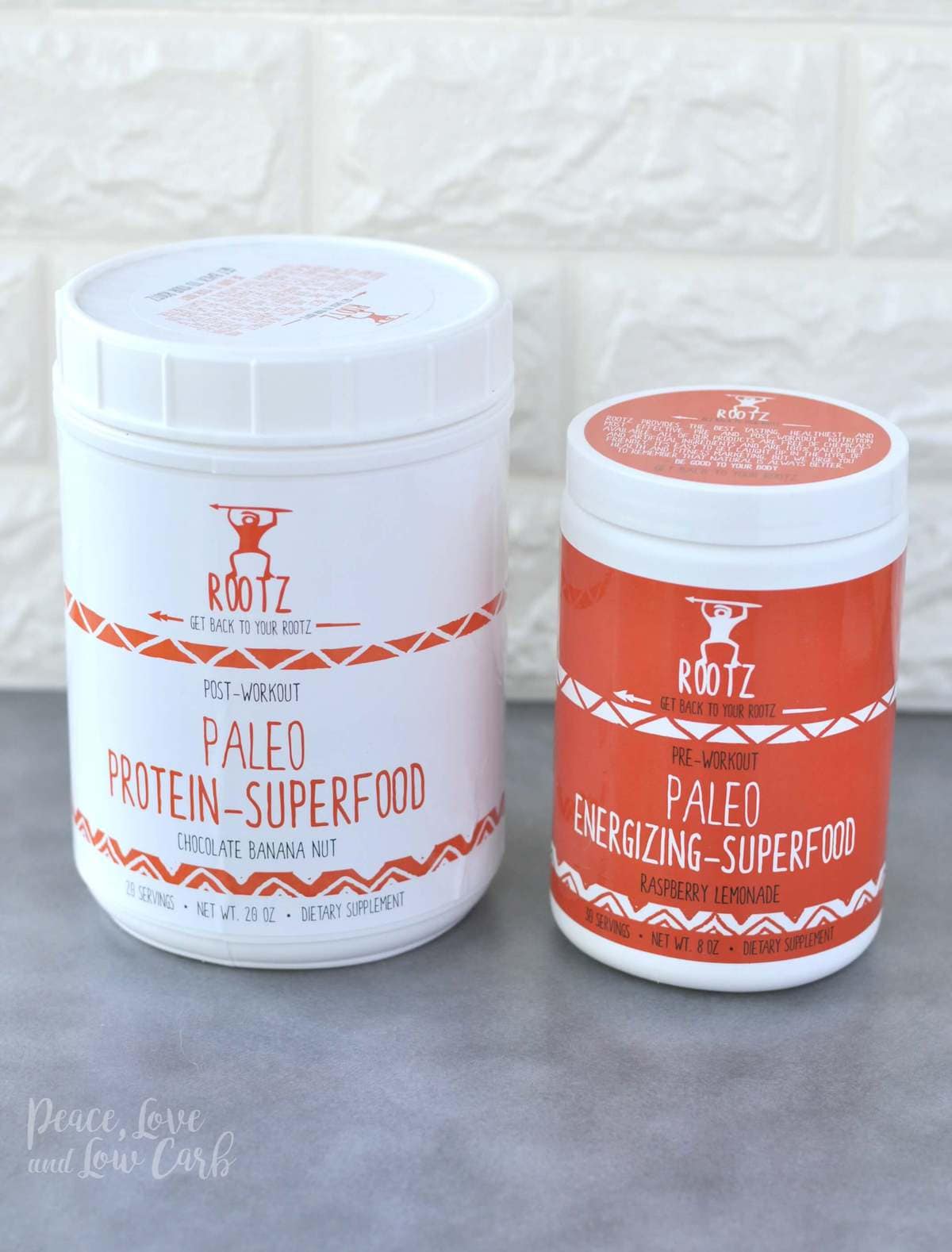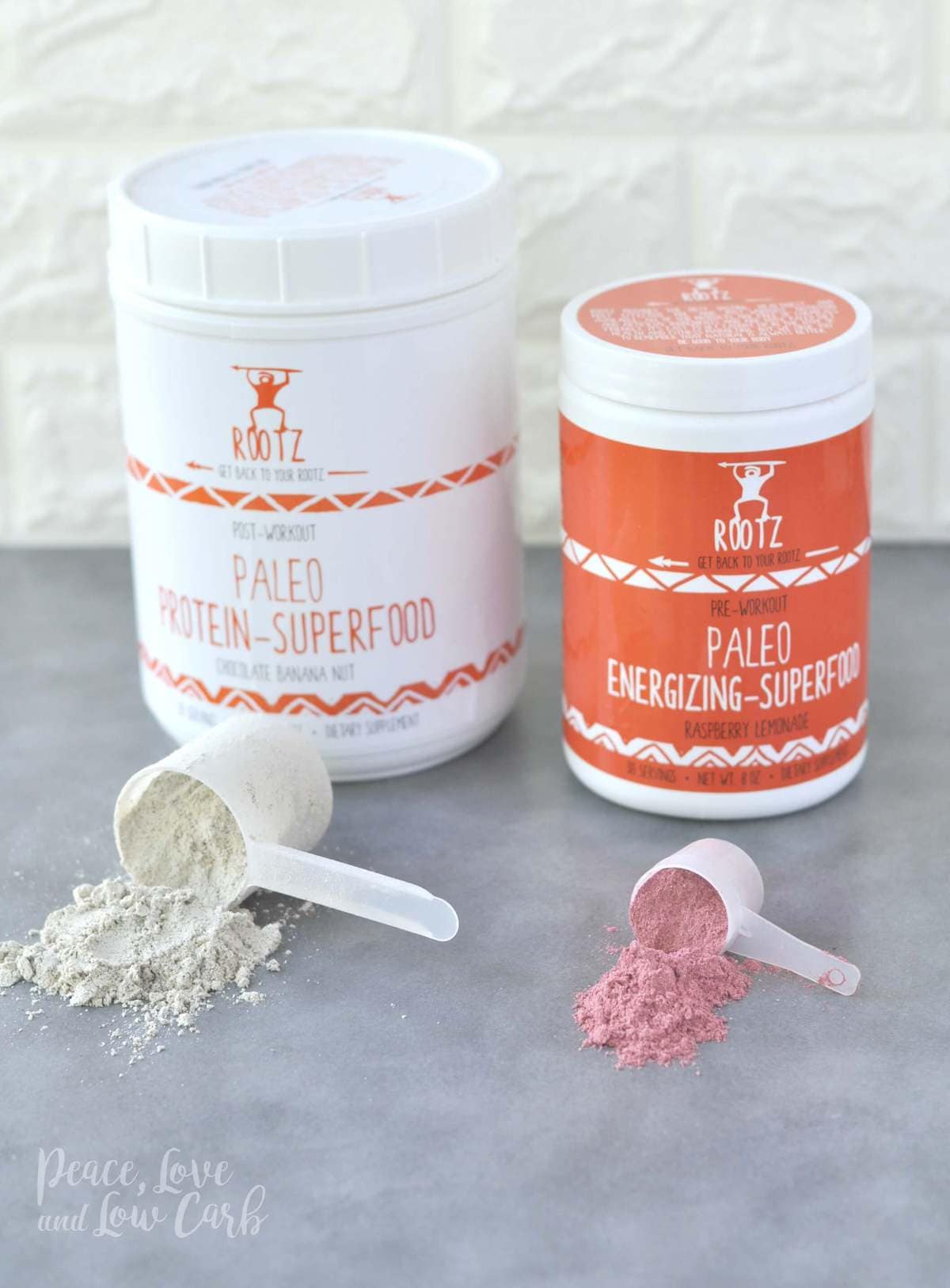 Todays post is brought to you by Rootz Nutrition. Jon and I have been testing out some of their products recently and we are really liking what we are tasting. Since Jon and I both workout pretty intensely, we are always looking for clean ways to fuel our workouts and then adequately recover. If you are no stranger to protein powders, then you already know that the best tasting brands taste the way they do  because of all the crap ingredients. In my experience, it has been really hard to find a quality product that met all of the criteria I needed it to – 1. First and foremost, it tastes good. 2. It has clean ingredients. 3. It is low carb and gluten free. That shouldn't be a tall order, but in the supplement world, it can be a lot to ask for. So given this, I was a little skeptical when Rootz asked if I would like to try their products and give an honest review of them. I am happy to say that not only did I really like them, but that they exceeded my expectations and met my non-negotiable top 3 requirements. Let's dive in, shall we??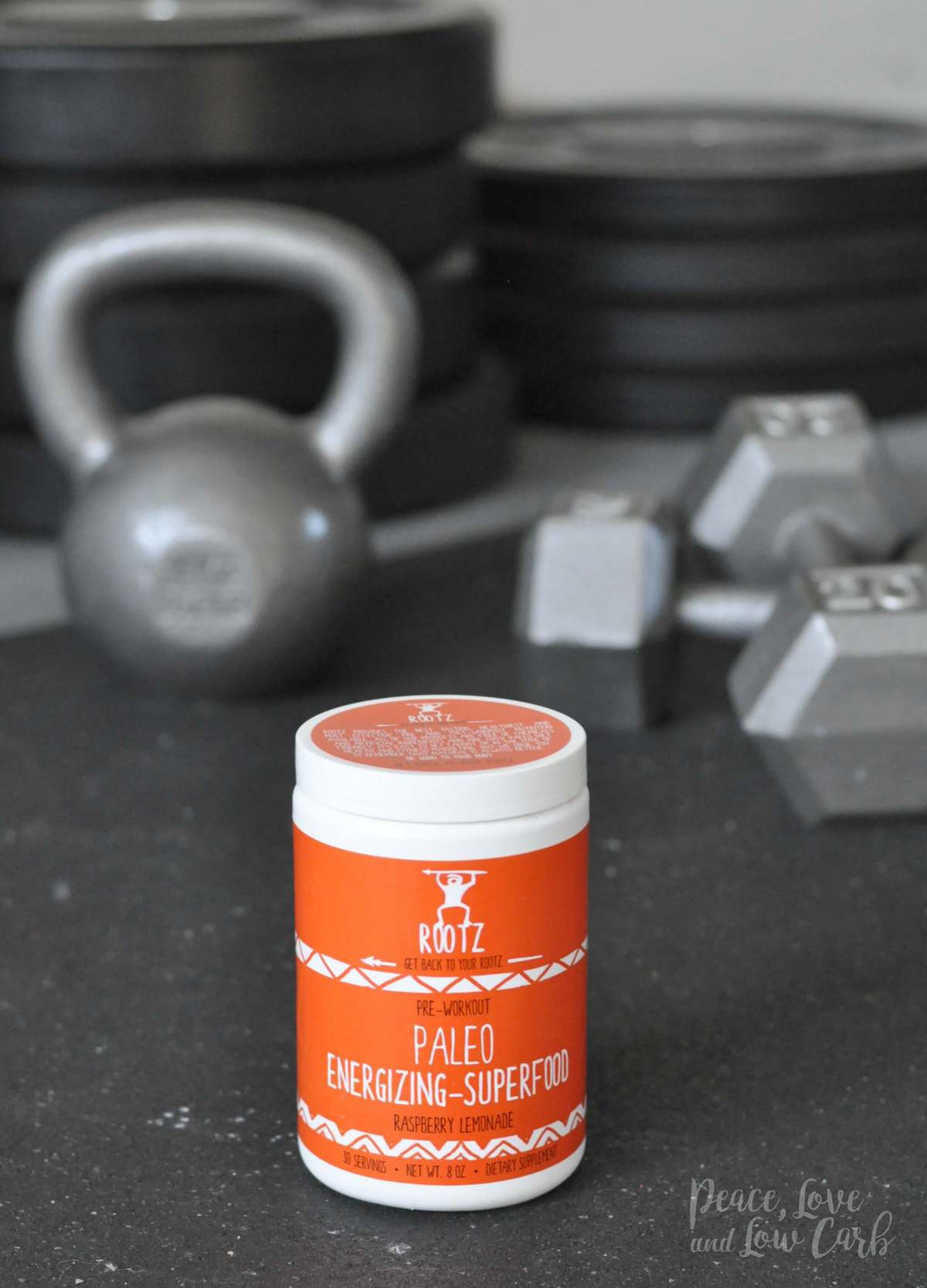 Let's start with the Pre-Workout Paleo Energizing Superfood in Raspberry Lemonade Flavor. You simply mix one scoop of the powder with 8-12 ounces of water and drink it about 20 minutes before your workout. You can even work your way up to 3 servings if you need an extreme burst of energy. It is clean tasting, gluten free, keto friendly, low carb, soy free, non-gmo, no artificial ingredients and no added coloring. WOW! Right? So, what exactly are the ingredients you might be wondering? Well, I will tell you.
From their site: "Our Paleo Energizing-Superfood is a blend of natural superfoods, plants, and herbs that aims to provide sustained energy and the proper nutrients for high intensity exercise. This product is loaded with vitamins and minerals, and contains plant-based energy enhancers that will provide an extremely powerful boost for an amazing workout, and a sense of wellbeing that will continue well after taking this product."
Ingredients: This product features four different blends that work together to provide the most complete pre-workout supplement available.
Energy and Strength Blend
Yerba Mate Extract, Guarana, Tongkat Ali Root, Rhodiola, Schizandra Berry, Asian Ginseng, Ginko Biloba
Metabolism Stimulation Blend
Raspberry, Lemon, Matcha Green Tea, Yohimbe Bark
Vascularity and Anti-Inflammation Blend
Beetroot, Turmeric, Ginger, Devils Claw, Cinnamon
Superfood Blend
Goji Berry, Blueberry, Acai, Maca Root, Bee Pollen, Royal Jelly
Other Ingredients
Stevia Leaf, Natural Vanilla Extract
I'm sure your next question is about the carb count. Am I right? It is 5 total carbs per serving and just 3 net carbs. You can grab some here from Rootz. They also have sample packs so that you can try a small amount before buying a full container.
Grab it – HERE Use code
peaceloveandlowcarb

for 20% off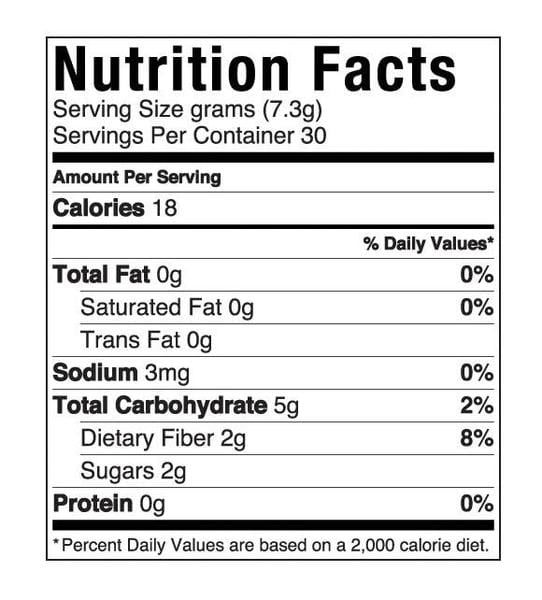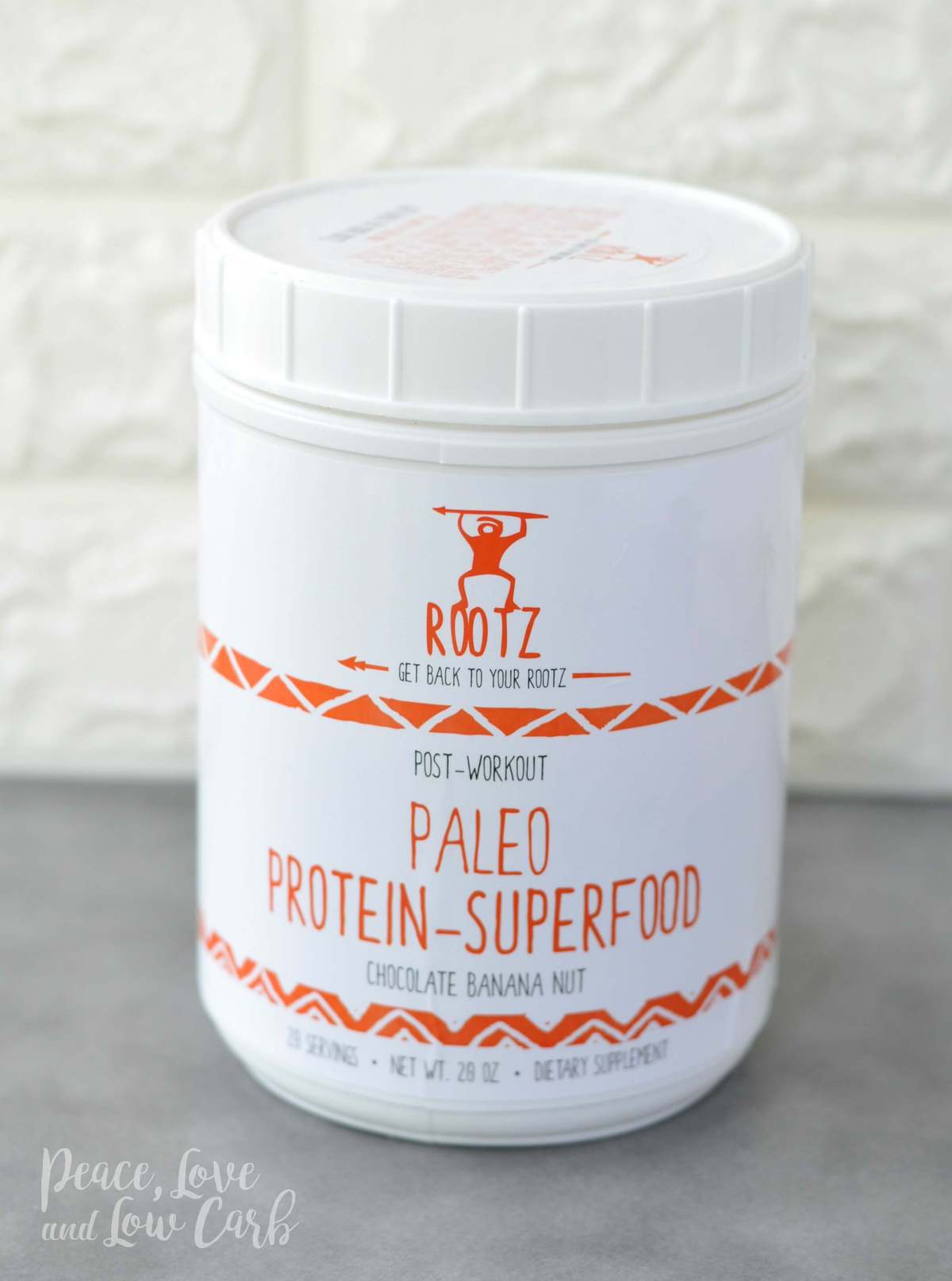 Next up, let's talk about the Post-Workout Paleo Protein Superfood in Chocolate Banana Nut Flavor. It has minimal ingredients, is low carb, keto friendly, gluten free, dairy free, paleo, soy free, non-gmo, no artificial ingredients and no added color. You can grab some here.
Like I said about, it is really hard to find a low carb keto protein powder. Especially one that actually tastes good. I love that the flavor on this is subtle, without being overly sweet, but yet it holds up on it's own without adding anything besides your favorite non dairy milk. When I mix up a shaker bottle to drink after my workout, I usually just mix it with coconut milk or cashew milk. BUT, my favorite way to drink it is as a Low Carb Cold Brew Protein Shake Smoothie. You'll find that awesome deliciousness below, but first let me tell you a little but more about the protein powder .
 Chocolate Banana Nut
From their site: "Our Paleo Protein-Superfood contains egg white protein, hemp protein, and sacha inchi protein, combined with a blend of all natural superfoods to provide delicious post-workout nutrition that promotes the growth of lean muscle mass and overall health. This product contains only the cleanest ingredients available, and can be consumed as a post-workout protein shake or as a complete low calorie meal replacement at any time during the day. The Paleo Protein-Superfood contains a full spectrum of nutrients that will rejuvenate your body and get you ready for your next workout."
Ingredients: This product features four different blends that work together to provide the most complete post-workout nutritional product available.
Protein Blend
Egg White Protein, Sacha Inchi Protein, Hemp Protein
Electrolyte Blend
Coconut, Banana
Superfood Blend
Chia Seeds, Flax Seeds, Maca Root, Bee Pollen, Acai, Goji Berries, Blueberries, Royal Jelly
Green Detox Blend
Spirulina, Chlorella, Kale, Spinach, Broccoli
Other Ingredients
Natural Chocolate Extract, Natural Vanilla Extract, Stevia Leaf, Cinnamon, Natural Sea Salt
It comes in at just 5 total carbs per serving, and only 1 net carbs. I don't know about you, but I like those numbers!! Now, on to the recipe… Because COFFEE!! It shouldn't surprise you that there are so many photos of the recipe. If you have ever seen my Instagram, then you already know that photographing coffee is just part of my daily life.
Grab it – HERE  Use code
peaceloveandlowcarb

for 15% off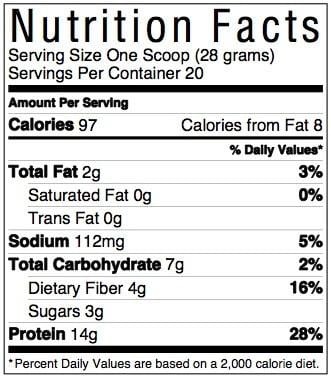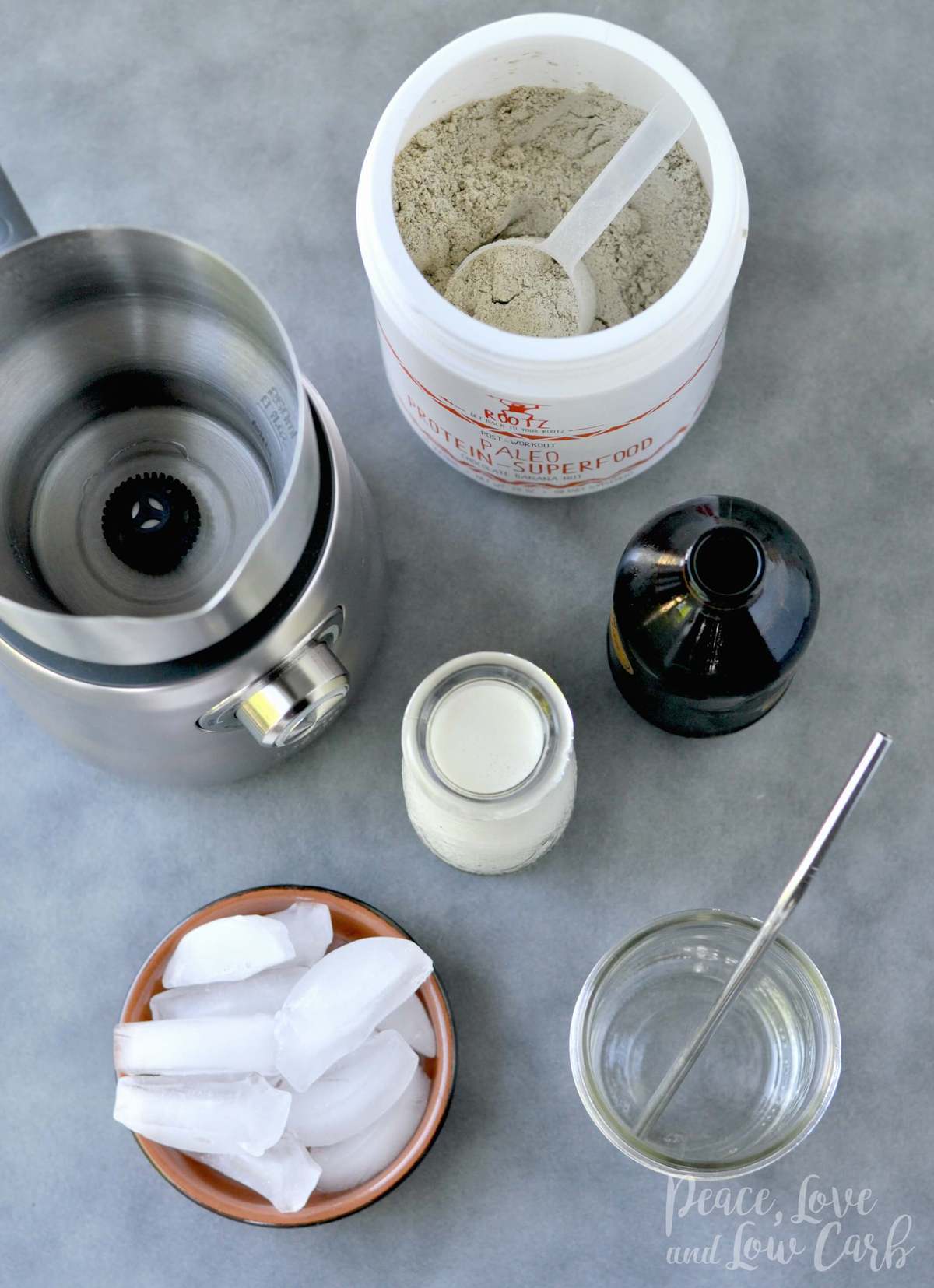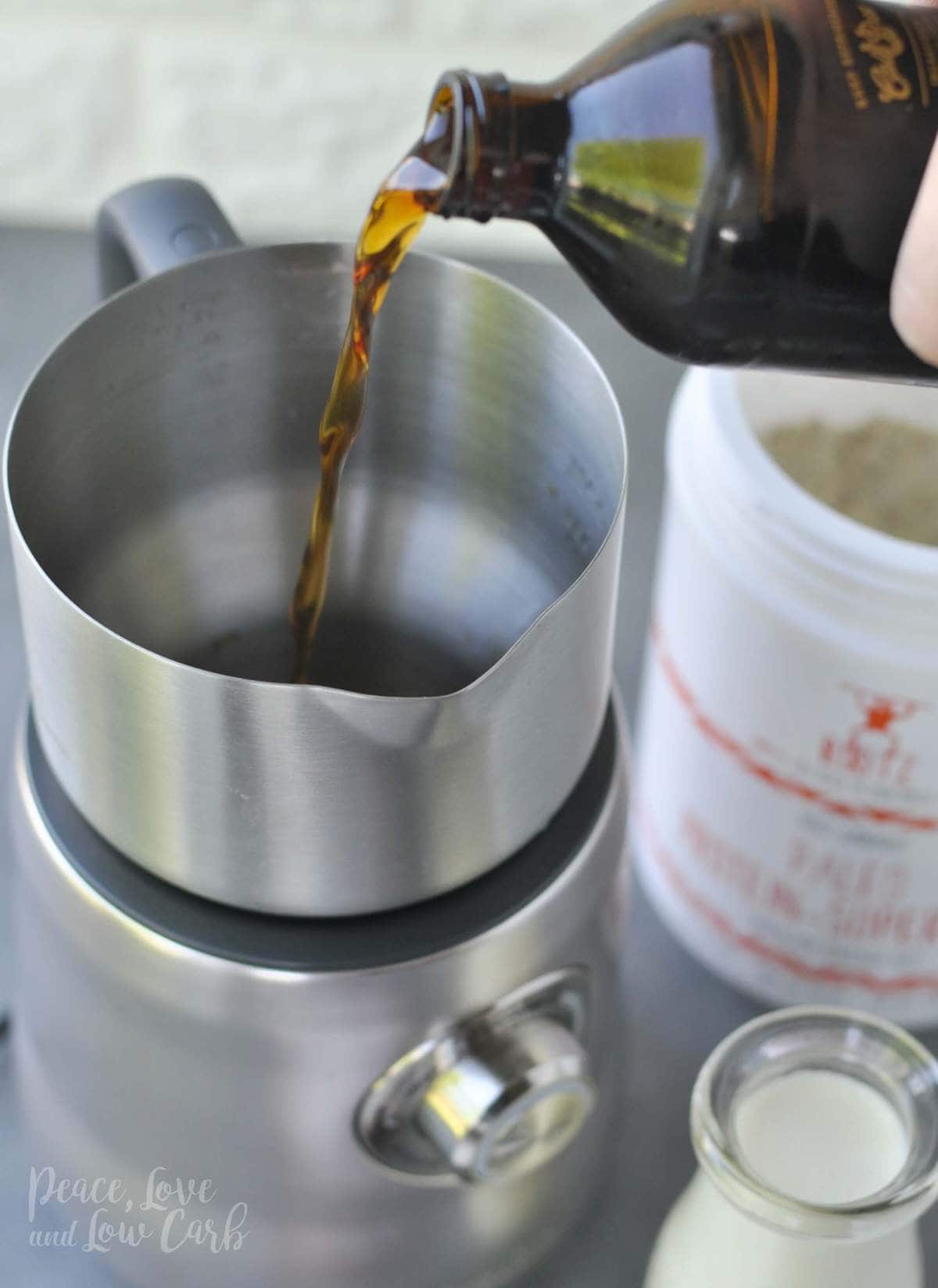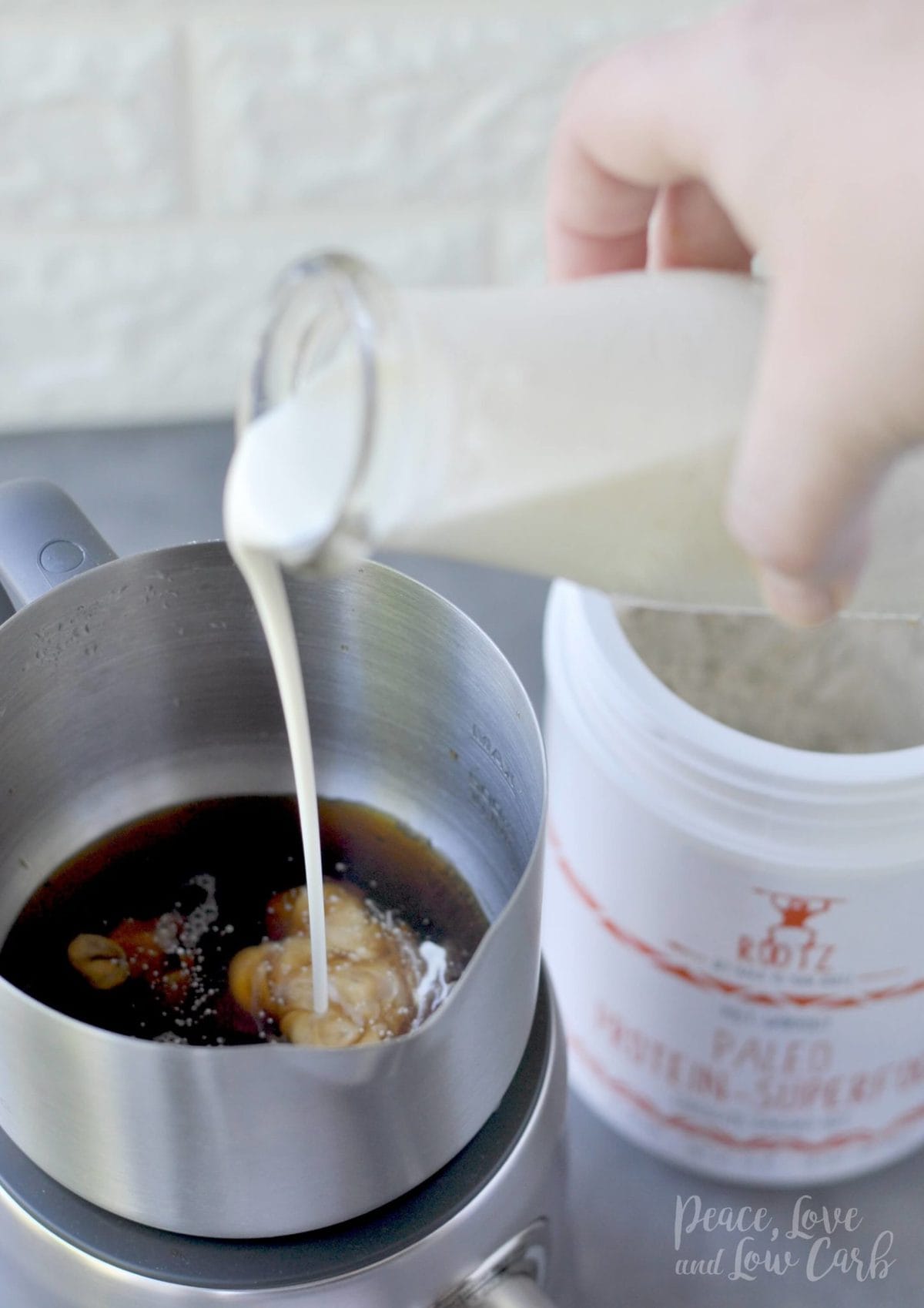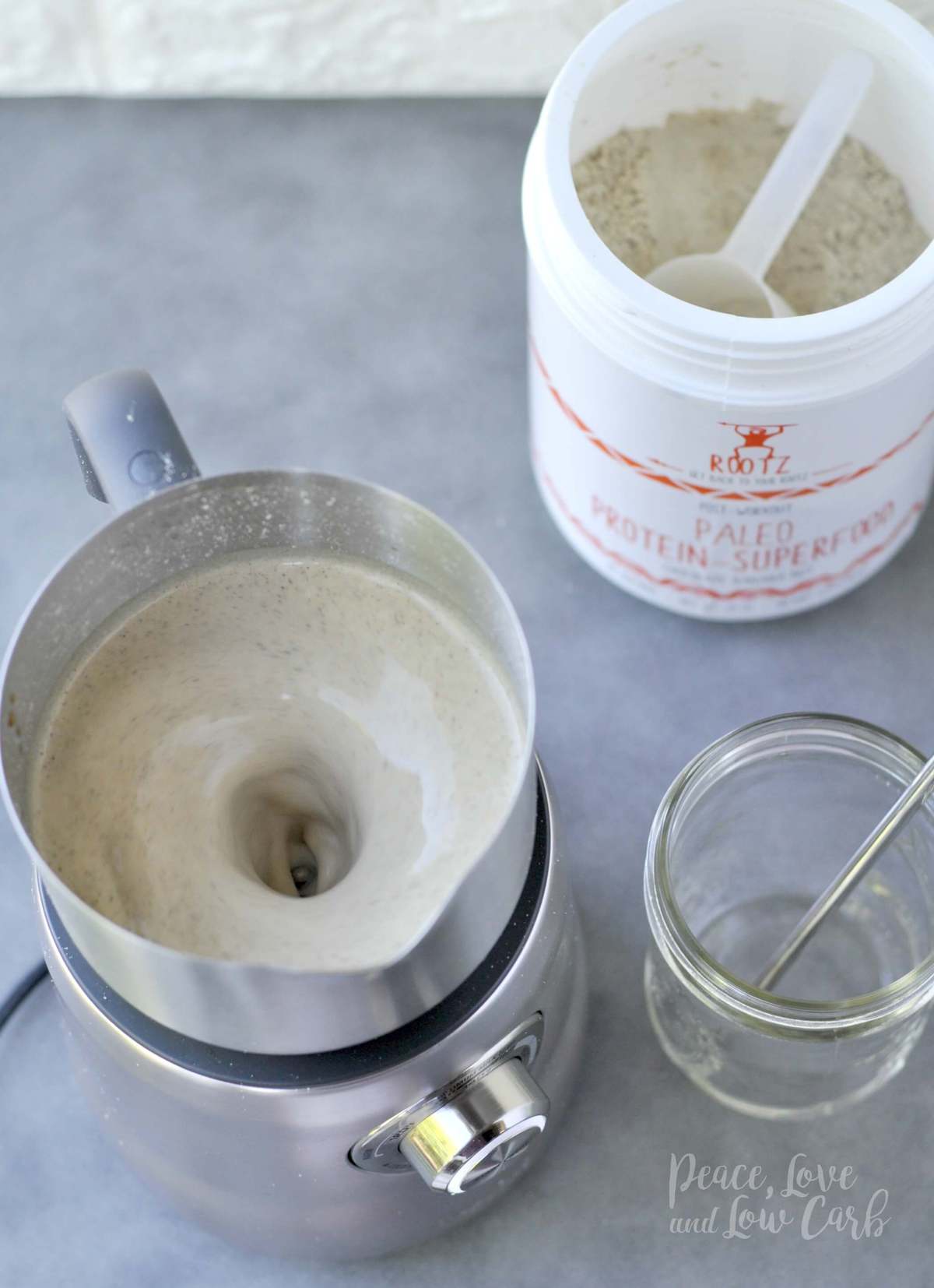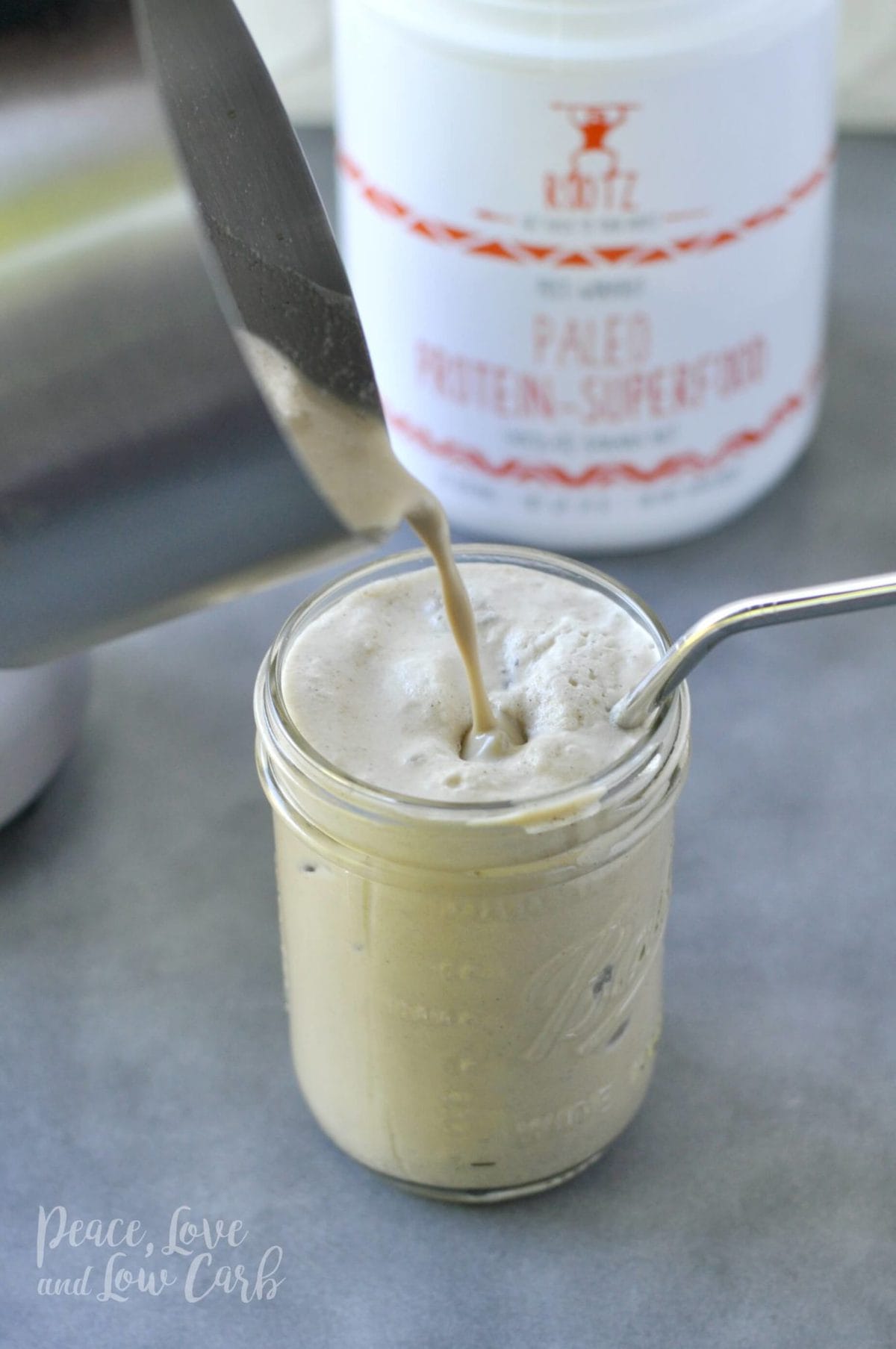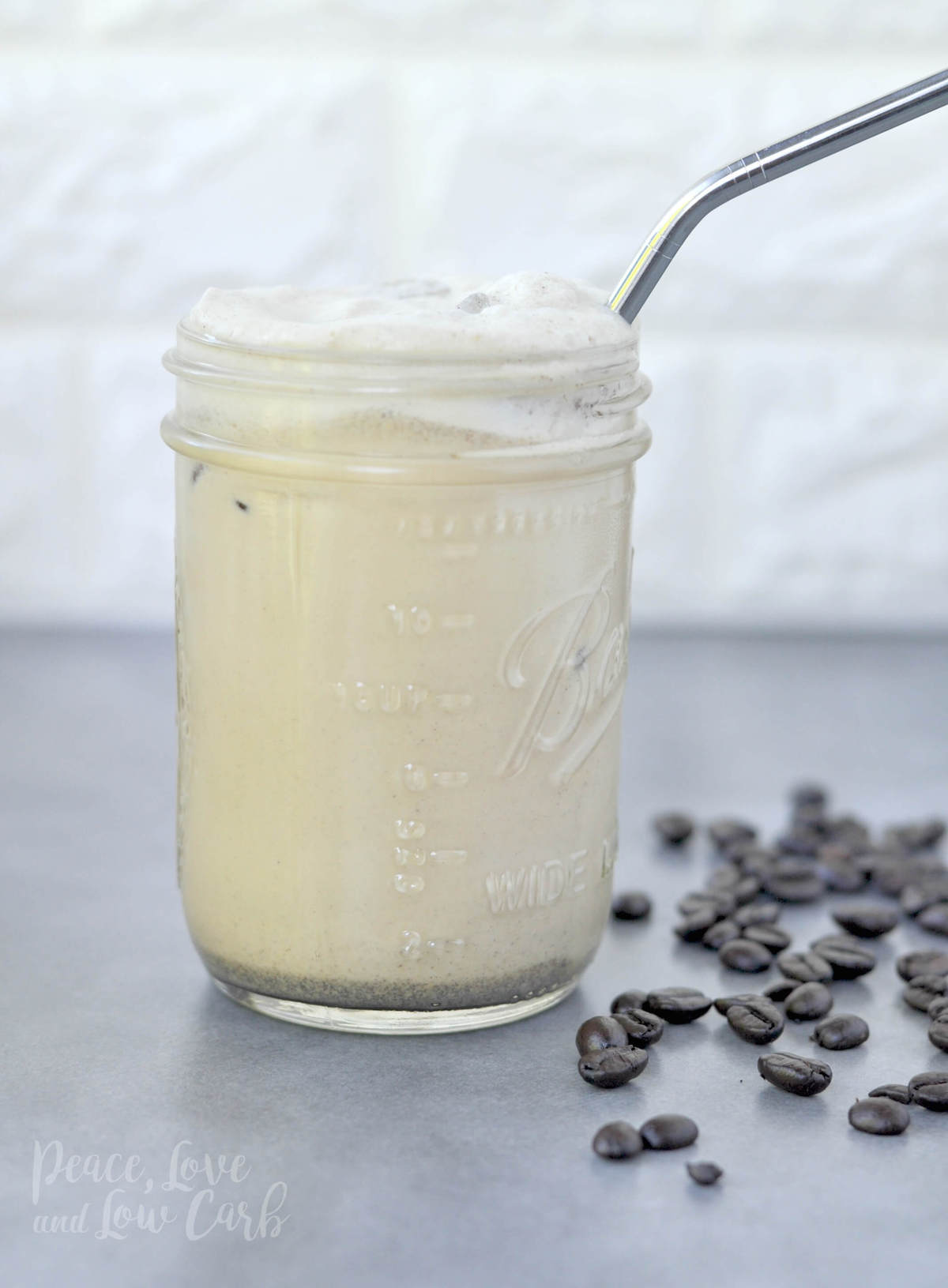 If there is something I love more than writing low carb, keto recipes, it is coffee. So naturally, I will try to sneak coffee in wherever I can. I have been on a big cold brew kick lately, so I figured why not combine a delicious low carb protein powder with my beloved coffee addiction. It is so simple, but it just tastes so, so good! Don't miss the awesome giveaway after the recipe. If you are looking for more delicious coffee recipes, check out my Perfect Keto Boosted Coffee
Rootz Nutrition is generously offering two lucky readers a prize pack that contains both of the products. You can also get them here.
A couple notes about this recipe:
For a frothier protein smoothie, use heavy cream.
If you still want a paleo version that is creamier, use canned coconut cream.
You can also combine all the ingredients in a blender for a thicker shake
This is the milk frother I use. It whips heavy cream into a milkshake like texture.
You can grab this low carb, paleo protein powder and pre-workout from Rootz Nutrition here.
Print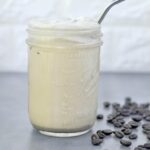 Low Carb Cold Brew Protein Shake Smoothie
---
Prep Time:

10 minutes

Total Time:

10 minutes

Yield:

1 serving
---
Instructions
Combine all ingredients in a milk frother or a shaker bottle. Mix until well combined.