This recipe is believed to have originated in Sweden and is named after the Stockholm Restaurant, Hasselbacken which first began preparing potatoes this way in the 1700s.  It seemed like a no-brainer to make a low-carb version of this simple, yet delicious potato dish and then to smother it in cheese and bacon.  Two of my favorite things!
Check out some of my other favorite low carb sweet potato recipes:

Sign up for updates to receive one week FREE of my low carb and gluten free meal plans:
INGREDIENTS

2 Medium Rutabagas
1 Stick Salted Butter
2 Tbs. Garlic – Minced
5 Slices Bacon – Cooked Crisp and Crumbled
1 Cup Sharp Cheddar Cheese – Shredded
¼ Cup Sour Cream
2 Green Onions – Chopped
Salt and Pepper – To Taste
(2 Tbs. Peace and Love)
Preheat oven to 425 °
Peel and rinse Rutabagas.  Cut slits in the tops about ¼ inch apart and three-quarters of the way down so that the rutabagas are still attached at the bottom.  Gently fan out the slices, forcing them open but still keeping them attached.
Between each slice, tuck a thin slice of butter.  Spread 1 Tbs. of minced garlic over top of each rutabaga.  Sprinkle with a little salt and pepper.
Wrap rutabagas tightly in foil with the foil coming to a close at the top.  This will help retain the garlic butter that seeps from the rutabaga.
Place foiled-wrapped rutabagas on a baking sheet and bake for 40 minutes.  Remove from oven, open foil and pour melted butter back over top of the rutabagas.  Bake uncovered for an additional 10 minutes to allow rutabagas to crisp and become golden brown.
Top each rutabaga with a mound of cheddar cheese and crumbled bacon.  Bake an additional 10 minutes or until cheese is melted.
Top with sour cream and green onions before serving.


Prep Time – 15 Minutes
Cook Time – 60 Minutes
Makes Servings: 4
Per Serving:
Calories – 495
Protein – 13 g
Carbs – 11.25 net g
Fat – 42 g
You can order my books –
Here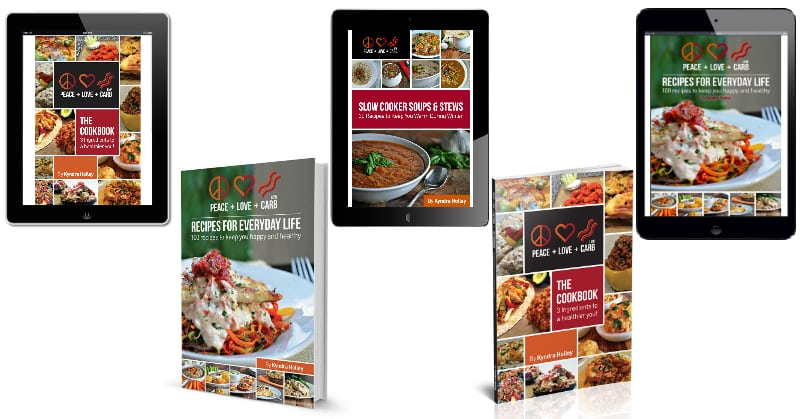 ***Please note that nutritional information listed on this page is an estimation based on the products I used. Ingredients and nutritional information can vary greatly between brands. Always be sure to read labels***
 ***Some links contained on this page are affiliate links and I may receive monetary compensation or other types of remunerations for any products purchased through these links***