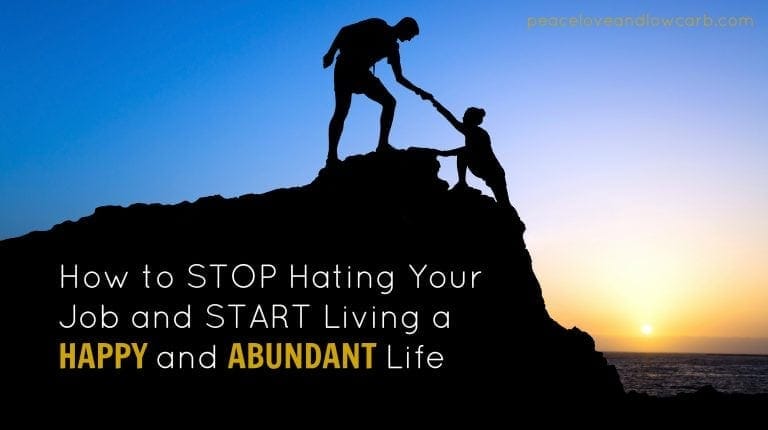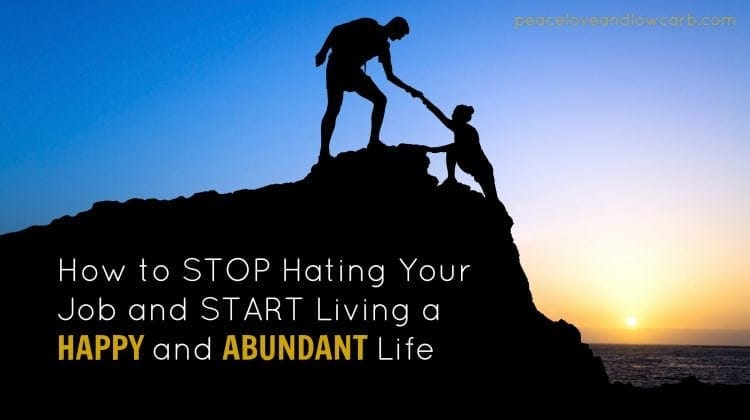 This is by no means my typical sort of blog post, but I feel compelled to share pieces of myself with all of you and shed a little light into what has transpired behind the scenes in my life since starting this blog in 2011.
2015 is hardly underway and it is already shaping up to be the best year of my life. So many wonderful things are happening all around me. When you share your gifts and blessings with others, abundance follows. It took me 36 years to come to this realization.
When I started taking pictures of my food with my phone, in a dimly lit kitchen, I never dreamed that it would lead me down the path to where I am today. Let me just tell you, it has been an emotional and physical journey. I used to tell people that I landed in an "accidental career". In reality, nothing in life is accidental and I worked damn hard to get where I am today. I literally poured my blood, sweat and tears into my work. But as I reflect on everything that has transpired over the last 4 years, none of it has really felt like work. That is definitely not to say that there weren't plenty of hard days that brought with them, tears, frustration and feelings of defeat. BUT, the quote "If you do what you love, you'll never work a day in your life." really does ring true. I would gladly take the most brutal day I have ever faced as a business owner and work it over and over again, before I would go back to work for someone else at a job I hated.
Those cellphone dinner photos morphed into a successful blog, multiple cookbooks and the ability to provide for my family, all while doing something that I very deeply love. When I snapped that very first photo, I would have never dreamed that if I fast forwarded a few years that I would be going on a book tour! Then in March of last year, my life and career took another interesting and unexpected turn.
Enter my second "accidental business" The wonderfully healing world of essential oils. I have shared with many of you my issues with anxiety in the past. Researching a holistic alternative to the prescription medications that the doctors wanted to throw at me, led me to the oils. When I starting researching essential oils, I never could have fathomed all of the doors they would open for me – from a health standpoint, as well as financially. A lot of my fellow bloggers were talking about them and the words "essential oils" became pretty hot buzzwords. Posts about essential oils were filling my news-feeds across every social networking channel. They were trending, so to speak. Once I made up my mind that I wanted to try them, it snowballed from there. This all started from a desire to take a more natural approach with my own health and wellness, and if it made me a little extra money on the side to buy more oils with, then terrific…. Bonus! I wasn't sold on the whole network marketing aspect of Young Living as it reminded me of growing up in the era of door to door salesmen touting their wares, and the disruptive telemarketing phone calls we would get every evening as we sat down to family dinner. My view was also tainted by the thought of the new era of network marketing in this digital age and all of the requests I am constantly bombarded with from Scentsy, 31 Bags, Jamberry Nails, Younique, etc.
I didn't want to "sell" anything to people. I did not want to bother anyone, nor did I wish to be bothered. Little did I know that I would never have to "sell" anything with this company. The oils sell themselves and make profound changes in peoples lives every single day. I have never seen a 31 bag save someone a trip to the ER when their child had an incredibly high fever. I can tell you without a doubt and without hesitation, that my life was forever changed the day my oils arrived on my doorstep. We started using them and our own personal testimonials began to build until I just couldn't hold it in anymore. I needed to tell anyone that would listen about the changes that were taking place in my life. If you have ever suffered from the crippling grip of anxiety or panic, then you can grasp how relief from that would make you want to shout it from the rooftops. We fell in love with the fact that we were replacing OTC and prescription medications right and left and that we were able to purge our home of many of the toxic, chemical based products we were using. From there, I simply could not shut up about them and my next "accidental business" was born. Just like this site, just like my cookbooks, my essential oil business was born out of passion and grown organically. I started sharing them with anyone who would listen, online or off. I wasn't trying to sell anything to people, I was simply sharing with them all that I had learned and all the amazing changes that were taking place in my own life. I was connecting with people on a profound level that I had never experienced before. Strangers crying together over natural solutions and positive change. In what now feels like the blink of an eye, I built a Gold Level Young Living business while simultaneously writing and photographing my last cookbook. Incredible things are happening in my life because I followed my passions and shared them with others. Like I said in the opening paragraph of this post, when you share your gifts and blessings with others, abundance follows… Truly!
I had a conversation this past week that brought me to tears (like a lot of tears). If you know me, then you know this weepy emotional side of me is a new thing. I'm learning to embrace it. What brought me to tears was a deep, introspective look at the person I have become. You see, I love blogging. I have since day 1. It has brought so much joy and has truly enriched my life. I have loved receiving emails from all of you, telling me that I have touched your life in some way or that my recipes helped you lose weight and take back control of your health. It warmed my heart each and every time. To be able to help someone is such a great gift and a true blessing.
However, though all of this, I was still a very selfish person. I didn't know it at the time and would have gladly told you how giving I was, if asked. Humble right? I was using my gifts to help others, but my motives were selfish in nature. I was happy that I was helping people, but it really had little to do with why I started blogging. Blogging paid the bills but never quite pulled out my inner humanitarian. Helping people was just a great side effect of the income. If you would have asked me why I loved blogging so much, I would have told you that it was because I got to help people… and I would have believed it. It wasn't until I started truly giving of myself that I realized my motives weren't as pure as I once felt they were.
People have unfriended me on Facebook (the ultimate punishment 🙂 ) and stopped following my Peace, Love and Low Carb page  because I talk about essential oils so much now. They have come to know me for my recipes and that is all they want to see. They do not want to hear about essential oils. That is fine by me. I think of it as a natural "weeding out" process. I have no doubt that the people that are meant to be in my life, will in fact be in my life. Life is funny that way.
Now, back to the part about being selfish… I didn't realize how selfish I was until I wasn't anymore. Does that make sense? It seems so simple, right? I think a deep-seated need to protect myself at all costs was instilled in me at a very young age and remained long after I no longer needed to live in fight or flight mode. It wasn't until I really started developing my Young Living business that I found a true desire to help people. I mean really, truly, selflessly help people. Help people take control of their health and help people gain financial freedom. I realized that it just might be the first time I have ever had completely pure motives when it came to business. That was a hard realization to come to. It was also the biggest moment of mental and emotional transformation for me. That is not to say that helping others doesn't in turn help me. It most certainly does. But, what I am saying is that when you realize you are blessed with gifts that you can share with others and begin sharing them, abundance will flow in your own life. Through helping others take control of their health and finances, the same has happened in my own life. I am using the gifts and talents that I have, to help bless others, and in turn I feel more complete that I ever have. Now, instead of helping people being a great side effect of the income, the income is a great side effect of helping people. Do you see the distinction?
Once this shift occurred, doors started opening all around me. As I started focusing less on myself and more on helping others, opportunity began to flow. I started to love blogging again. As a result, my blog began to flourish even more. I am about to go out on a book tour for my upcoming cookbook. How cool is that? Through my essential oil business, I have found a unique way use my gifts to help people and obtain financial freedom in the process. I am proud to announce that my husband just gave notice at his job and will be working side by side with me going forward. You can expect to see more than just his hands in random food photos 🙂  I have my passion, drive, Young Living, and all of you to thank for that.
As I continue down this path, I hope to take all of you with me. I would love to see all of you find that passion inside you, that propels you forward and allows you to live a life by design. A life of wellness, purpose and abundance.
Do you want to stop hating your job and start living a happy and abundant life? Here is how you do that…
Find your gift… and then GIVE IT AWAY! Use your gift to bless others and it will lead you down the path to a happy and abundant life. I promise.
I am happy to help you do that in any way that I can. Feel free to reach out to me and I promise to get back to you.