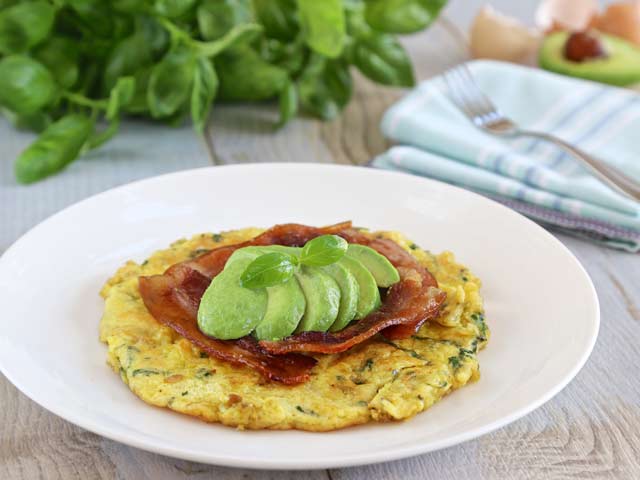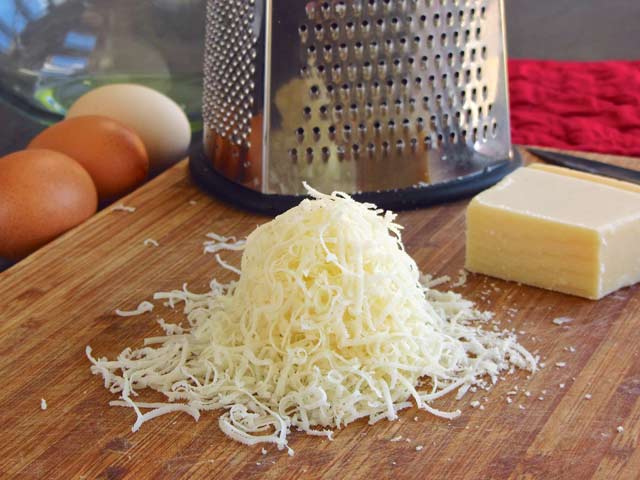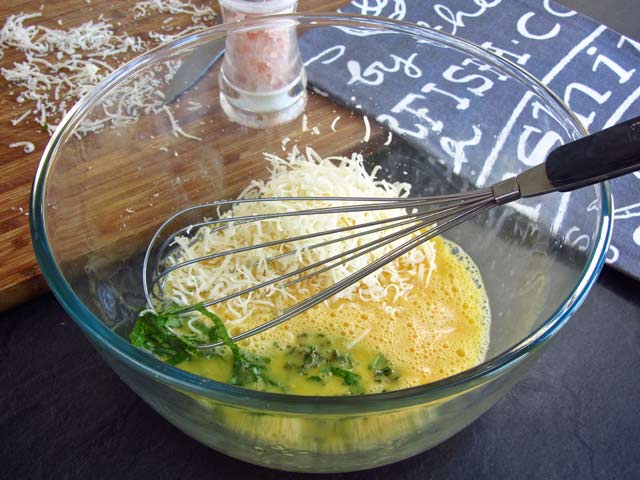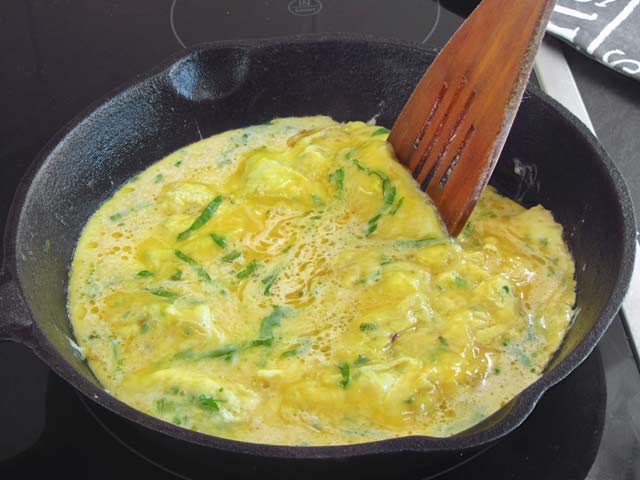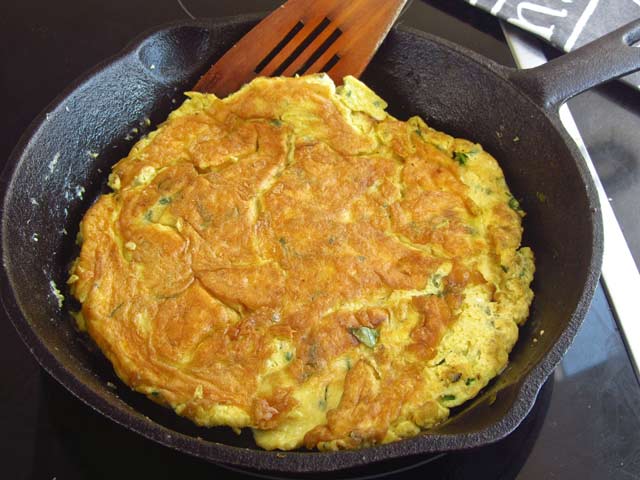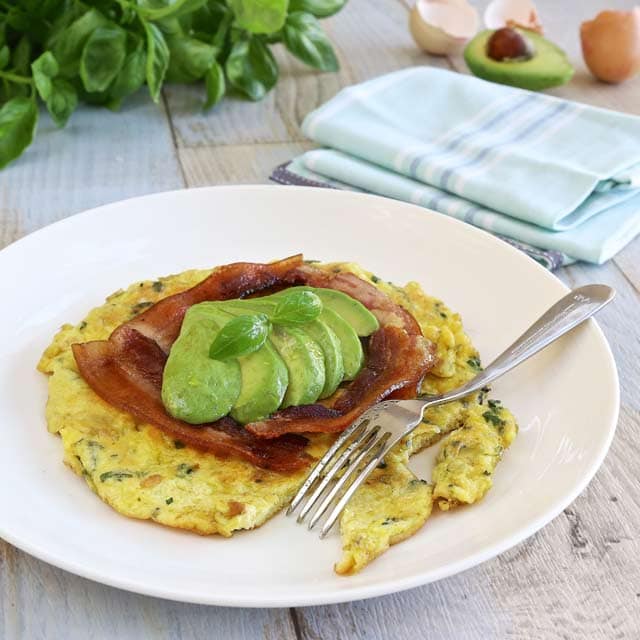 Herbed Omelet for the Fat Fast
I am still hard at work on my new cookbook – The Primal Low Carb Kitchen.  The recipes are done, the photos are shot, and now the writing has commenced.  I can't wait for you all to see it.  It takes comfort food to a whole new level. In the meantime I have been lining up some amazing guest bloggers for you.  Todays post is a simple, yet delicious breakfast from Martina of KetoDietApp.  You can also find her on Facebook, Instagram, and Pinterest
Why fat fast? Fat fast is a short-term diet plan commonly used for breaking through a weight loss plateau on a low-carb diet. Most of you who have tried fat fast already know that for 3-5 days, you are only allowed to eat 1000-1200 kcal, 80-90% of which from fat.
Traditional fat fast as defined by Dr Atkins in New Diet Revolution says you should be eating 4-5 small meals throughout the day, each of them containing 200-250 kcal. However, what I've learnt is that once you get keto-adapted, you don't need to eat many small meals a day to stay sated. In fact, it may be easier for you to just eat 1-2 regular meals rather than many small meals, especially if you are used to intermittent fasting.
I rarely eat breakfast and often have my first meal round 1 p.m. When I was recently doing the fat fast, I ate the same number of meals I'm used to (2 meals a day plus 1-2 cups of coffee with cream). I just increased the amount of fat to 80-90% and ate no more than 1200 kcal. In fact, unless you are hypoglycemic, you don't need to eat too often. However, those of you who find it easier to have several small meals, you can try all sorts of fat bombs from my blog.
You can find all about fat fast in my post here: Complete Guide to Fat Fast
Print
Herbed Omelet for the Fat Fast
Total carbs: 7.2 g
Fiber: 3.9 g
Net carbs: 3.3 g
Protein: 30.1 g
Fat: 63.3 g
Energy: 719 kcal
Magnesium: 52 (13% RDA)
Potassium: 533 (27% EMR)
Macronutrient ratio: Calories from carbs (1.9%), protein (17.1%), fat (81%)
Total Time:

20 minutes

Yield:

1

Serving

1

x
Scale
Ingredients
2

large eggs, free-range or organic

½ cup

grated parmesan cheese (30 g /

1 oz

)

1 tbsp

basil, freshly chopped

½ tbsp

oregano, freshly chopped

2 tbsp

ghee, butter or coconut oil
pinch salt (I use pink Himalayan)

½

small avocado (50g /

1.8 oz

)

1

slice bacon, crisped up (30g /

1 oz

)
Instructions
Grate the parmesan cheese.
Crack the eggs into a bowl and add finely chopped herbs and parmesan cheese. If you don't have basil and oregano, use chives, parsley or the green part of one spring onion.
Heat a skillet greased with ghee (or butter, coconut oil) over medium-high heat. Once hot, pour the egg mixture in and lower the heat. Use a spatula to bring in the omelet from the sides towards the center for the first 30 seconds. This will ensure even cooking.
When the top seems firm, flip on the other side for just about 30 seconds. Alternatively, you can fold the omelet in half and cook for another 30-60 seconds. Do not cook for too long or the omelet will be dry.
When done, place on a serving plate and top with crisped up bacon and sliced avocado.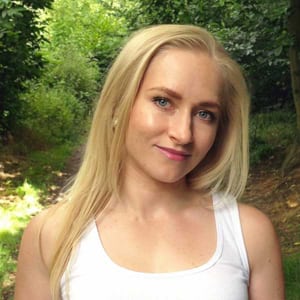 About Me
Hi everybody! My name is Martina and I live in the UK. I love food, science, photography and creating new recipes. I am a firm believer of low-carb living and regular exercise. As a science geek, I base my views on valid research and I have first-hand experience of what it is to be on a low-carb diet. Both are reflected on my blog, in my apps and book.
I started eating low-carb in 2011, shortly after I was diagnosed with Hashimoto's hypothyroidism.  Since then, I've been trying to figure out what works best for me and discovered some of the great benefits of low-carb eating. Following a low-carb, paleo-friendly diet plan helps me maintain a healthy weight while eating real food. I believe that true paleo is great, however if your goal is to lose weight, paleo is often not enough.
My mission is to help you reach your goals, whether it's your dream weight or simply eating healthy food. Come and say hi on my blog!