Health Benefits of Turmeric – There are numerous reputable studies that show turmeric may just be one of the best nutritional supplements available.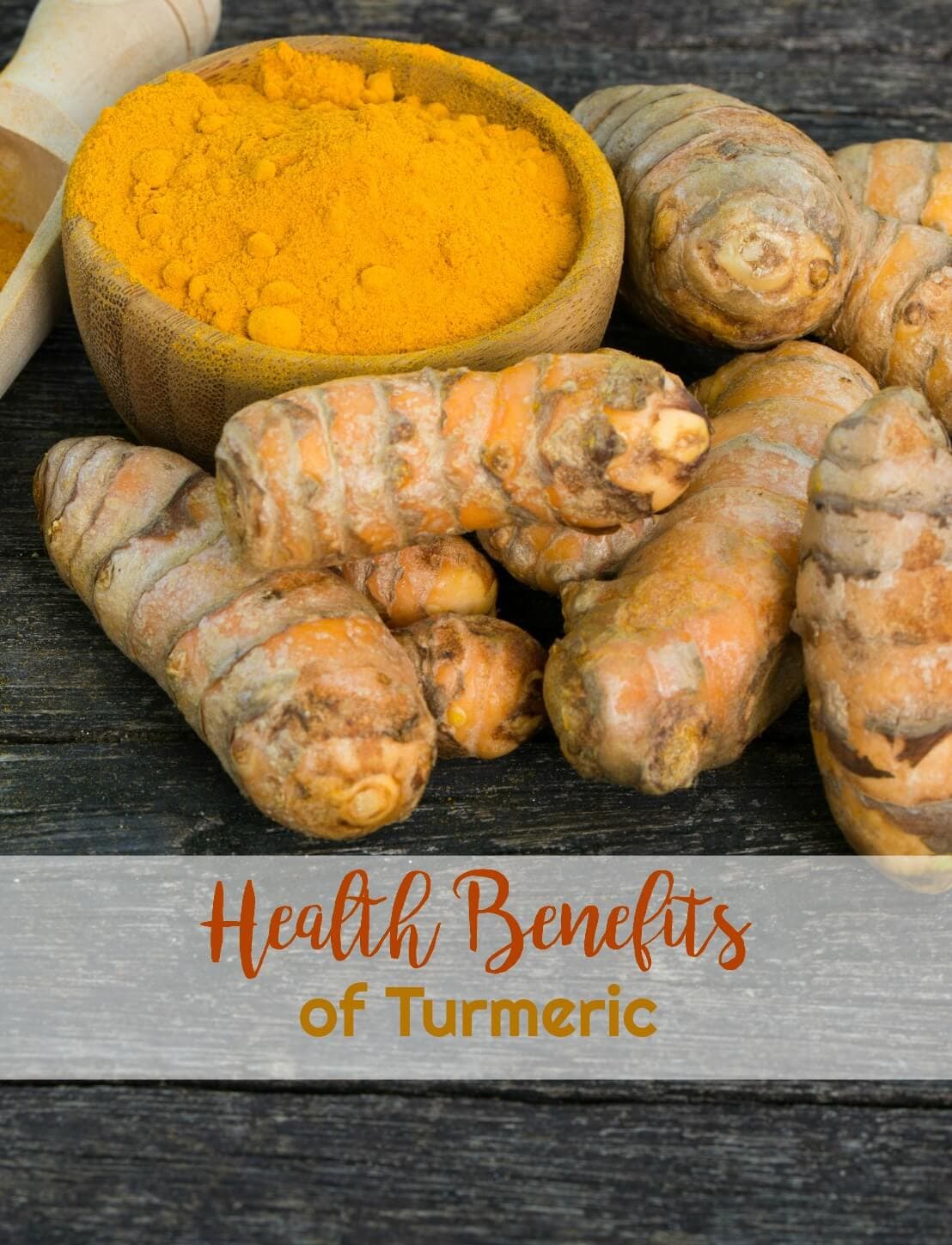 What is turmeric?
Popular for its flavor and color, turmeric is derived from the plant Curcuma Long, in the Zingiberaceae family. Although frequently used in the kitchen, it's culinary clout is not where the benefits of turmeric end. In some countries it is even used in cosmetics and as a dying agent because of its vibrant yellow color. But what I really want to address today are some of the amazing health benefits of turmeric. For the last year I have implemented it into my daily supplement routine and the differences I have noticed are amazing. Can I just start by telling you that I have ankles again? It has helped so much with inflammation, pain, digestion, mood, just to name a few. This is all due to it's amazing anti-inflammatory properties. I started taking it daily in capsule form, and now I don't think I will ever stop! The brand I take is Equip. You can get it here.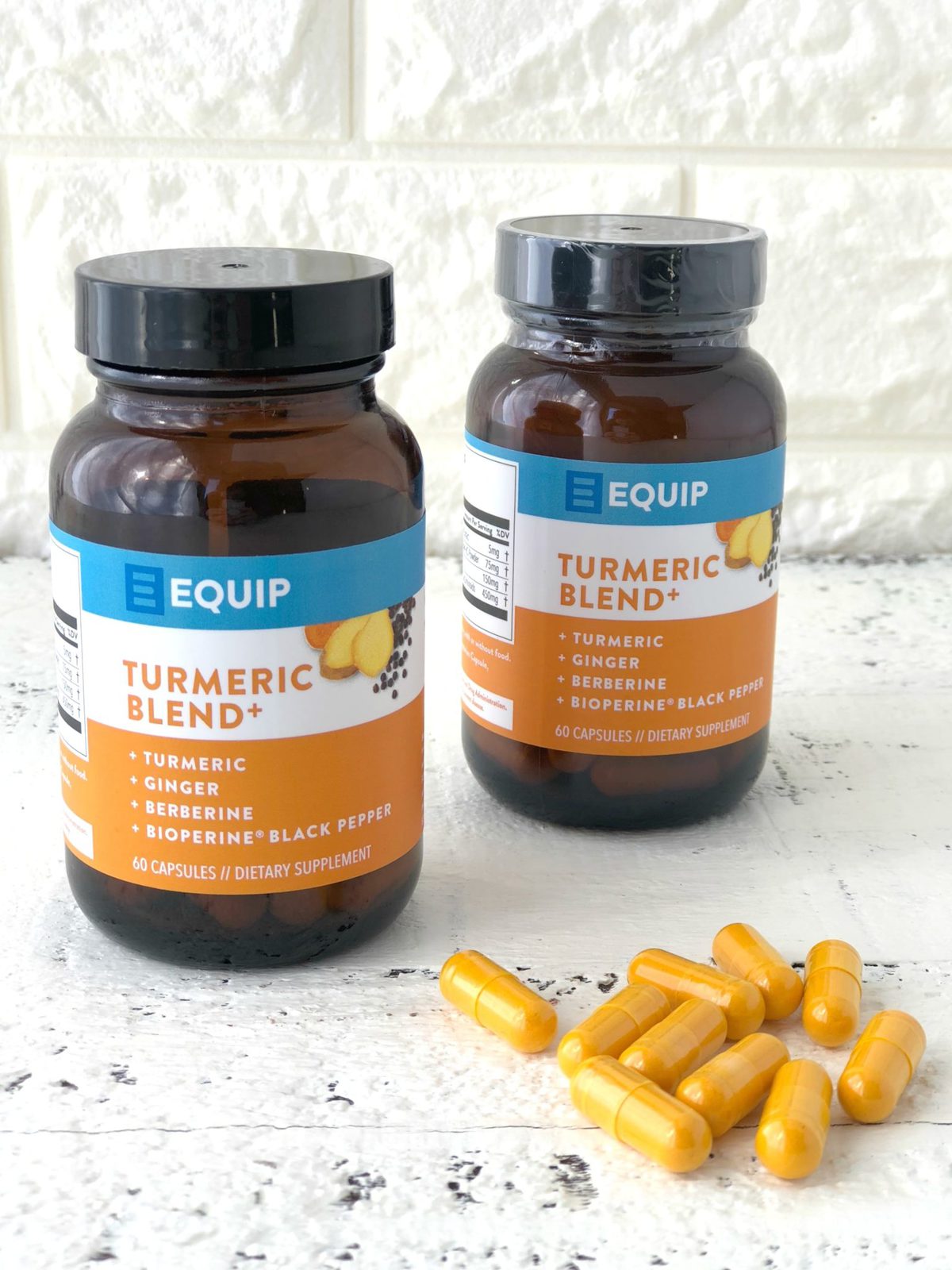 Turmeric has been used in India for over 2500 years, and is known for its strong anti-inflammatory properties. In recent years though, it has become an amazingly effective natural supplement for a whole host of health issues. It is one of the most frequently mentioned medicinal herbs in all of science. There are several chemical compounds found in turmeric, known as curcuminoids. Curcuminoids in turmeric are the most bioactive compounds.  Other compounds in turmeric are sodium, potassium, iron, omega fatty acids, Vitamins B & C, volatile oils, fibers, and carbohydrates. The active component of turmeric is curcumin. Curcumin is what helps gives turmeric its anti-flamatory and antioxidant properties.
But perhaps the best thing about turmeric? Not only is it thoroughly researched, amazingly potent and has great historical significance, but it's also safe. Turmeric has very few known side effects, and the ones that do exist are not only extremely rare in occurrence, but are also generally regarded as mild. You definitely can't say that about most of the medications on the market today. Just look at the laundry list of potential side effects at the end of a drug commercial. Most times, the list of side effects is worse than the condition you are attempting to rectify with the medication in the first place.
Below are several health concerns that have been shown to improve when adding turmeric to your daily health supplement routine. I'll also go over some of the other amazing health benefits of turmeric. Here is the brand I take.
Check out some of my other favorite healthy living articles:
Health Benefits of Turmeric
Anti-inflammatory
Inflammation plays an important role in the body. It helps the body to identify foreign invaders and helps in repairing damage. Without an inflammatory response in the body, pathogens like bacteria could easily take over. While acute inflammation is normal and even beneficial, it becomes problematic when it become chronic, as the body essentially begins attacking itself. Chronic inflammation plays a role in almost every major illness and chronic disease known to Western medicine, including cancer, Alzheimers, heart disease, metabolic syndrome, auto-immune disease, and other degenerative conditions. Therefore, anything that can aid in the fight against chronic inflammation is of great importance.
The curcumin in turmeric is a natural antioxidant with strong anti-inflammatory properties that improve conditions such as arthritis, sprains, muscle aches and other injuries. Joint pain and swelling can be greatly improved after incorporating turmeric.
Liver
Turmeric has been shown to naturally detox the liver. Other studies have shown that turmeric can improve damage to a fatty liver and also damage caused by alcohol.
Alzheimer's Disease
It has been known for some time, elderly people in India have a very low rate of Alzheimer's disease and dementia. The population of India has a diet rich in turmeric. This has led to studies that show turmeric has benefits in brain health. One study has shown that the curcumin in turmeric may slow the buildup of amyloid plaque.
Heavy Metal Detoxification
Turmeric can greatly aid in the treatment of heavy metal toxicity, due to its strong antioxidant properties and chelation ability (ability to bind to heavy metals and remove them from the body).
Eye Health
Cataracs and macular degeneration in the eyes have been linked to inflammation in the body. Arthritis symptoms have also been known to have an effect on the eyes. Rheumatoid arthritis causes your body to attack tissue, including tissue in the eyes. The anti-inflammatory benefits of curcumin have shown in studies to help treat degenerative eye diseases.
Parkinson's Disease
There are many studies that show curcumin has benefits in preventing the clumping of protein that leads to Parkinson's disease. In studies, curcumin increases glutathione, which is an antioxidant in nerve cells that control movement in the brain. These increases help protect the brain against the damage that Parkinson's causes to nerve cells.
Weight Management
Curcumin has proven to be an excellent benefit for weight management and symptoms related to obesity. Benefits include lowering insulin, improving hyperglycemia, and also improving leptin resistance.  Some studies have also shown that it improves the bodies natural ability to burn fat.
Immune Boosting
Turmeric can help boost the immune system through the amazing antioxidant, anti-inflammatory, and antimicrobial properties it holds. Curcumin helps boost your immune system by helping your body defend itself and function at its best.
Psoriasis
Studies show that taking oral curcumin is effective in treating or reducing psoriasis symptoms. It was most successful in mild to moderate cases of psoriasis.
Gut Health
When researching natural things to incorporate for overall gut health, you will find a millions articles on probiotics and fermented foods. But, studies have found that adding turmeric to your diet also promotes gut and digestive health. Curcumin improves digestion by relaxing muscles in the digestive tract, aiding digestion and relieving gas and bloating. Comfort in the digestive tract balances the colon and improves the growth of healthy bacteria. Turmeric also helps improve the health of the stomach lining. Studies have also shown that turmeric helps increase stomach mucus, which is a primary fighter against damage caused my stomach acids.
Mental Health
As if there weren't enough health benefits of turmeric already, curcumin has also been shown to be effective in fighting  depression. Research showed that when taking curcumin along with an antidepressant, patients showed vast improvement compared to the antidepressant alone. Curcumin was also found to improve nerve growth in the frontal cortex of the brain.
Antibacterial
Research has found that curcumin is high in antibacterial properties, making it extremely beneficial in the disinfecting of cuts and burns.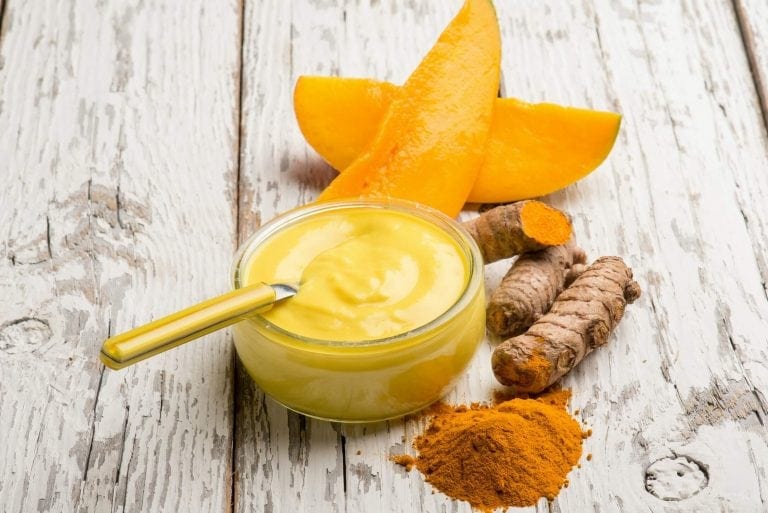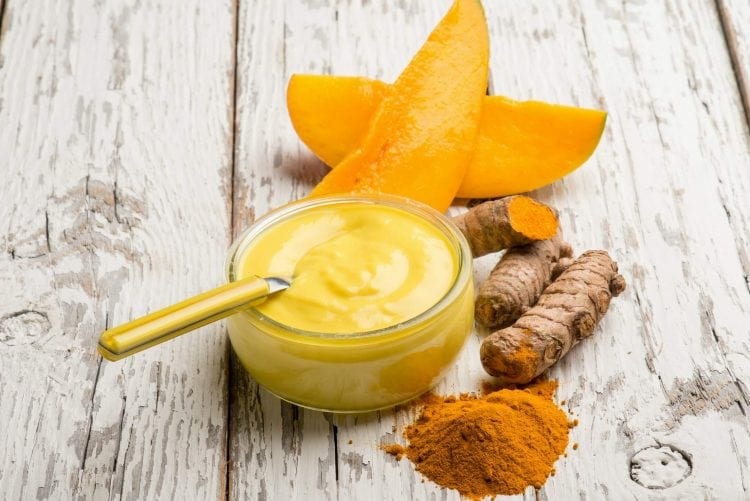 How to use Turmeric
Now that you know all about the health benefits of turmeric, I'll give you a few ideas of how you can incorporate it into your daily routine.
As with any supplement, before adding it to your daily routine it is always good to consult your doctor or naturopath to ensure it will work for you in conjunction with other supplements or prescriptions you might be taking.
Have Some Tea
Having turmeric tea is a great way to incorporate the health benefits of turmeric into your diet.
Recipe:
2 cups water
1/2 teaspoon ground turmeric
Lemon
1 teaspoon honey
Directions:
Boil water.
Add turmeric to the boiling water.
Allow to simmer for 10 minutes.
Strain the mixture into your favorite mug.
Stir in fresh lemon and honey.
Topical Application
Using turmeric in a salve can also be an excellent method for relieving inflammation and swelling in the joints. It can also be used on cut and burns. My moms hands are very arthritic. Around Christmas time, she could barely open her fist. I made her a salve using turmeric, coconut oil, and essential oils, and within just a couple of days, she was able to open her hand. It wasn't completely straight, but there was vast improvement. In fact, she had me write down everything that I put in the salve so that she could show it to her doctor.
Recipe:
Directions:
Add all ingredients to a small bowl and mix to combine.
Transfer to an airtight container and refrigerate until solid.