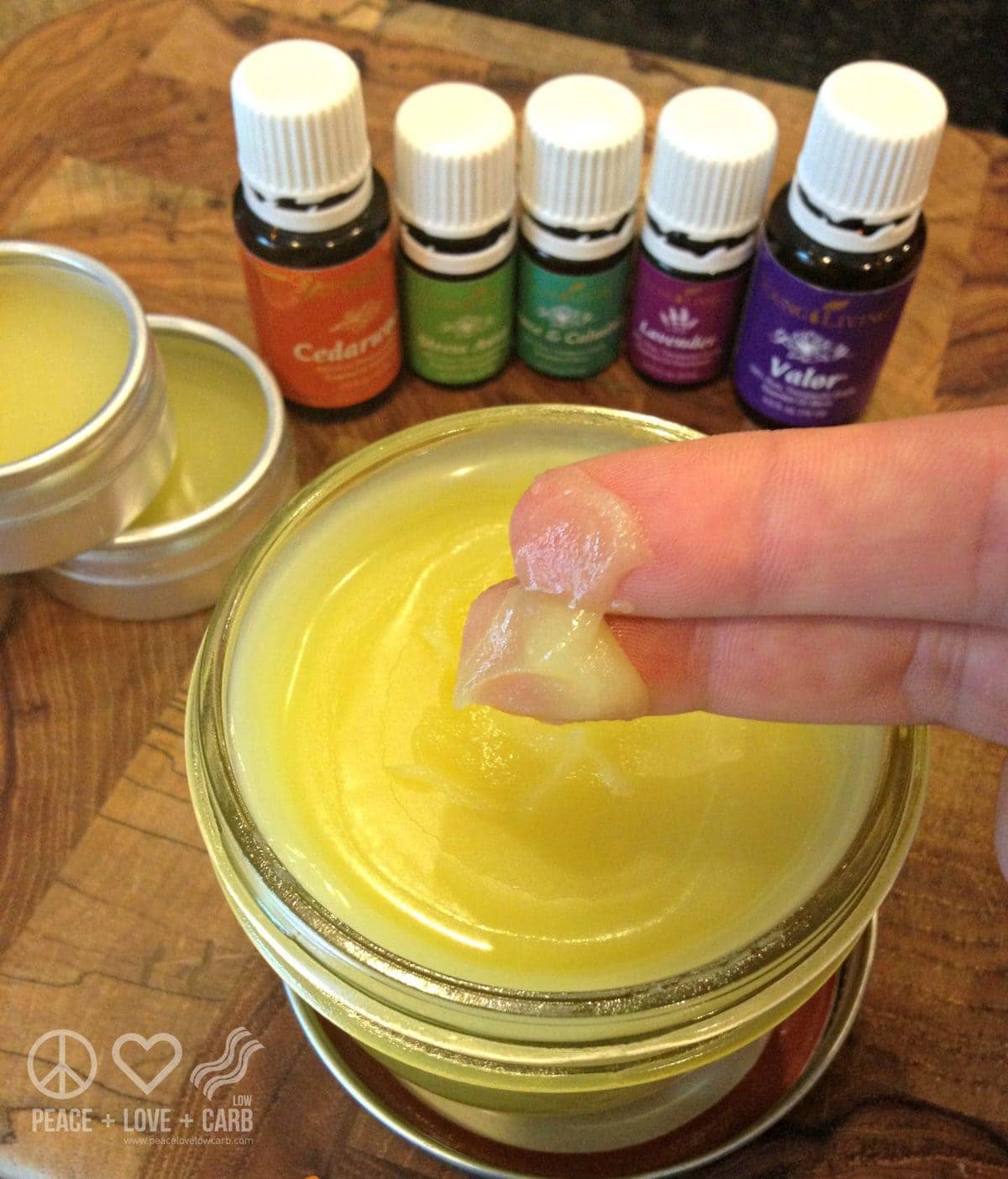 This was the very first DIY recipe I made with my essential oils. I was looking for something natural to help me unwind in the evening.  I was working far too much and was having trouble shutting down for the night and relaxing. This did wonders. I cannot say enough good things about it. It is also very moisturizing. I would just slather my feet up, put on a pair of cozy socks and slip into sweet relaxation. Even better? It smells amazing. I like to make samples to give out to friends and family, or to take with me when I travel. I keep them in these screw top aluminum tins. Since you are already buying the ingredients to make this recipe, you might as well make a DIY day out of it and make my All Natural Deodorant Recipe with Essential Oils too!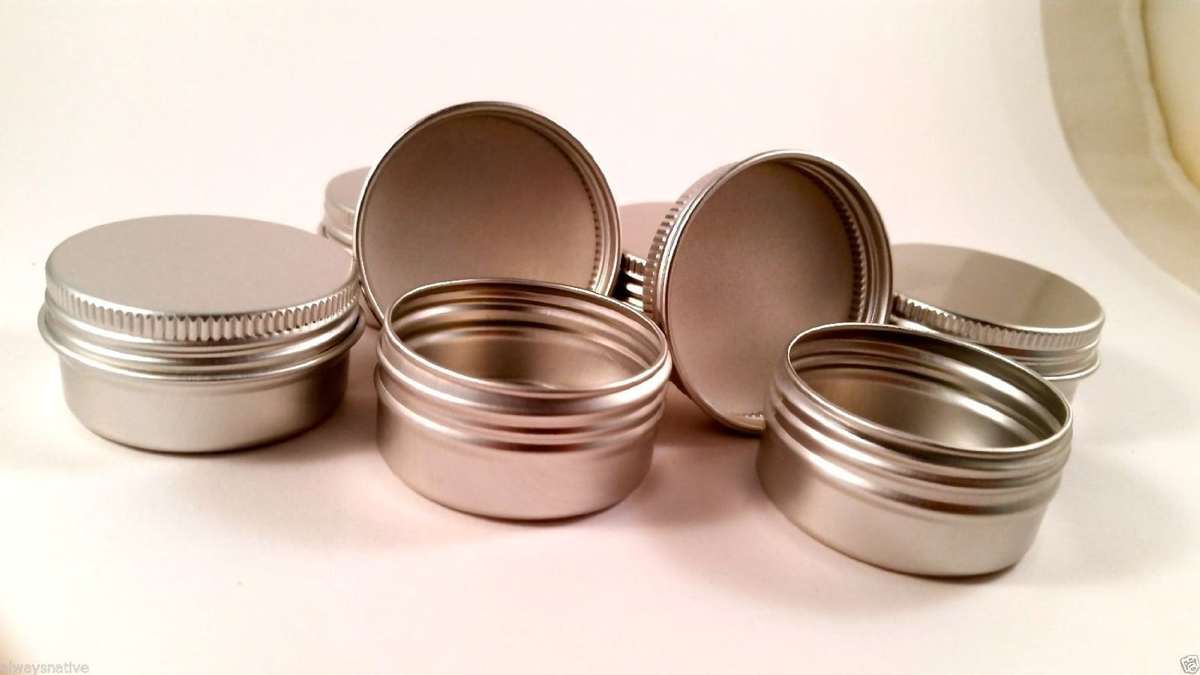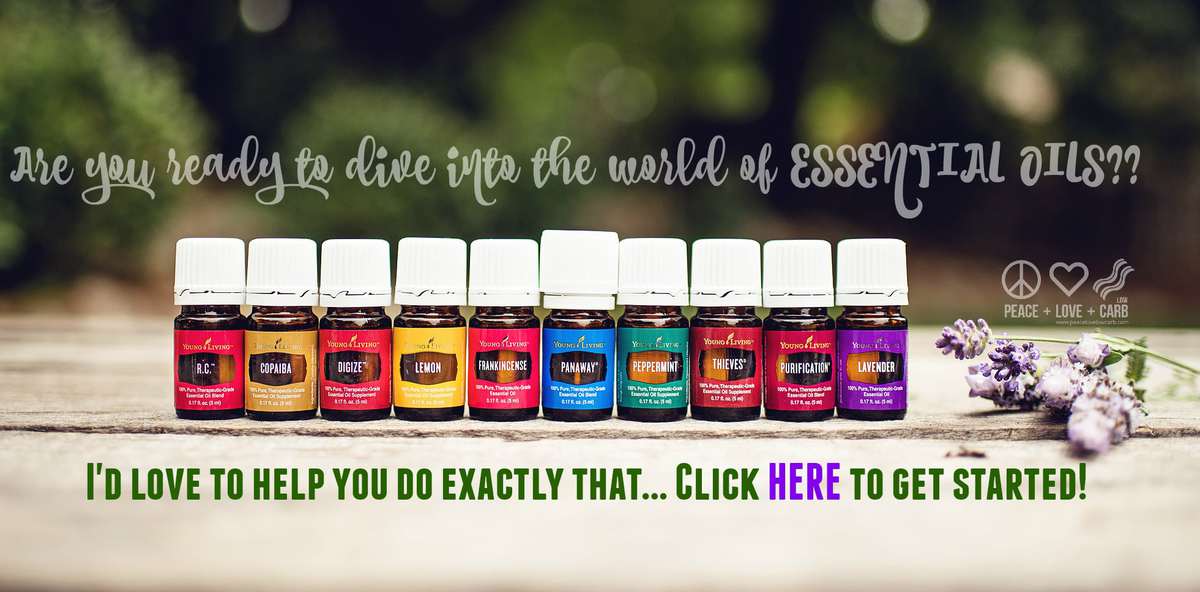 Print
Essential Oil Relaxation Rub
Instructions
Melt beeswax over a double boiler.
Once the beeswax has melted, stir in the coconut oil, jojoba oil, avocado oil and shea butter. (I like to use a wooden chopstick for this.)
Remove from heat and mix in your essential oils.
Transfer mixture to your jars/tins and allow to solidify.
Apply and feel your worries melt away!
Notes
During warm months, store in refrigerator
Get pure, therapeutic grade essential oils here!
---
 
What you will find in this book:
Full color photos for many of the recipes
50 Easy essential oil recipes, divided into two categories:  Home, and Body
A full page resource list to help you find everything you will need for the recipes in this book
Interactive table of contents that will allow you to seamlessly navigate your way through the book
Helpful hints, as well as tips, tricks and suggestions
A full page of some of our favorite diffusing combinations
and much, much more…
Our book is an incredible resource for essential oil users of all skill levels.  In this book, we will teach you all the ways you can detox your home and rid your cabinets of toxic chemicals.  You will be amazed how simple it is to make healthy, chemical free products.  For example, did you know that you can make your own natural foaming hand soap in less than one minute? We will help you replace your cleaning products, beauty products and many of the items in your medicine cabinet with less expensive,  natural homemade products.  Don't you want to fill your home with products that are safe for your loved ones and better for the environment?  I thought so.  Our new book will help you do just that. Don't miss out.  Order it now for only $9.99.  You won't be disappointed.