Dairy Free Keto Cooking GIVEAWAY Extravaganza - Several Weeks of giveaways for the launch of my new book. Prizes from brands like Redmond Real Salt, Blendtec, Perfect Keto, Lily's and More...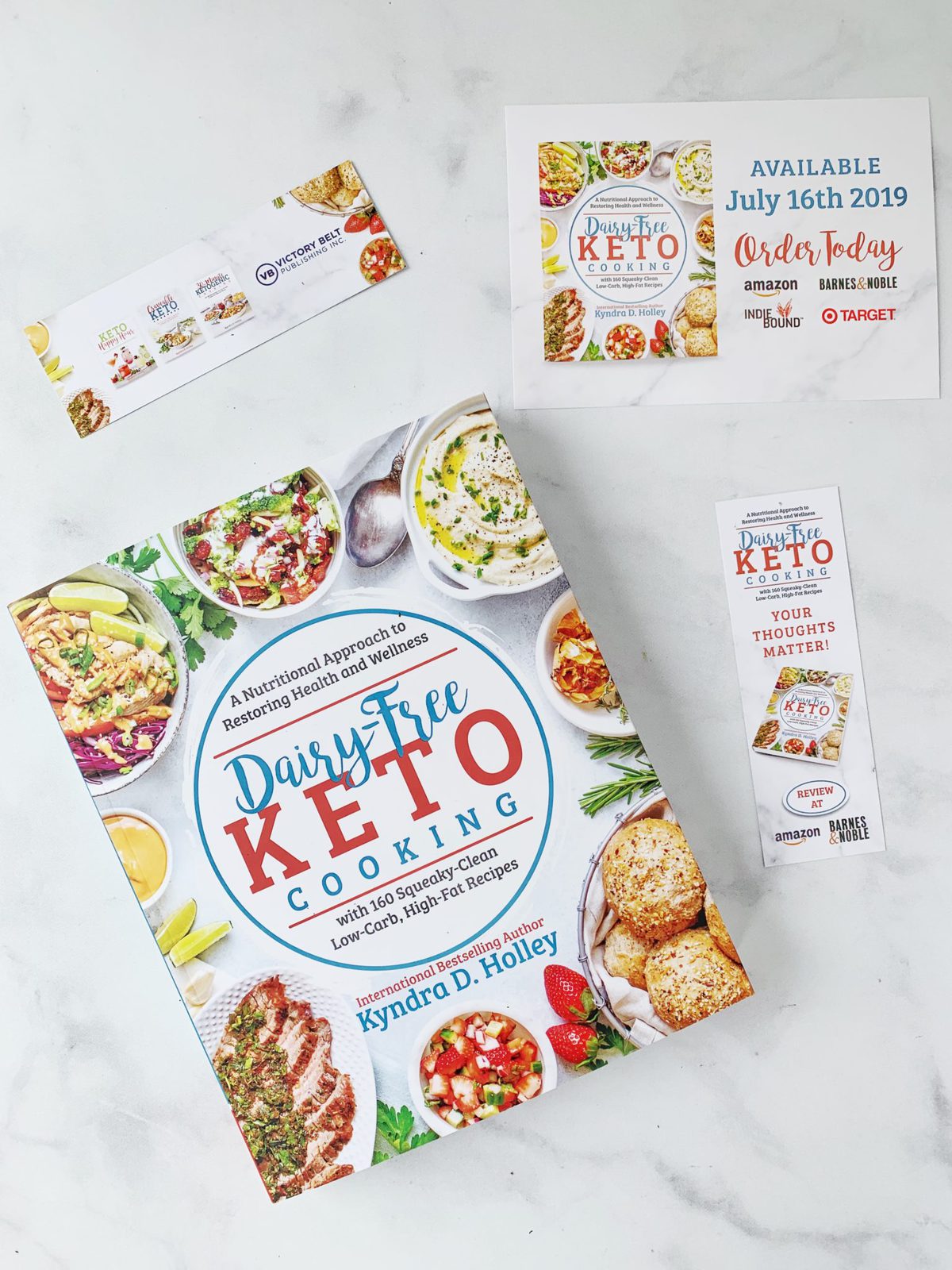 DAIRY FREE KETO COOKING IS AHERE AND I AM CELEBRATING WITH SOME EXCITING GIVEAWAYS FROM SOME OF MY FAVORITE PARTNERS!
I'm back again with another crave-worthy cookbook, but this time I'm showing you that transitioning to dairy-free keto is anything but boring. My new book, Dairy-Free Keto Cooking is packed with mouthwatering and flavorful recipes that will leave you feeling satisfied and feeling your best.
Using only approachable and accessible, nutrient dense, real food ingredients, I offer a dairy-free keto roadmap that does not require a search for unfamiliar specialty ingredients or that you have a gourmet kitchen. Each one of the recipes is rooted in simplicity and call for ingredients that can be found at your local grocery store. Best of all, I'm offering dairy-free substitutions that go far beyond the coconut.
In addition to tantalizing your palate with easy to create, tasty recipes, Dairy-Free Keto Cooking will teach you how to restore your health and wellness, while living a lifestyle that nourishes you in mind, body, and spirit. Whether your goal is to lose weight, heal your body from the inside out, or simply find your own personal version of food freedom, this book will help you along in your journey to finding your personal path to wellness.
Dairy- Free Keto Cooking features something for everyone. If you suffer from dairy intolerances or food allergies, this is the book for you. If you are someone who just loves easy to make, delicious food, then this book is for you. I've even included suggestions for adding or reintroducing dairy for all you cheese loving, quesophiles.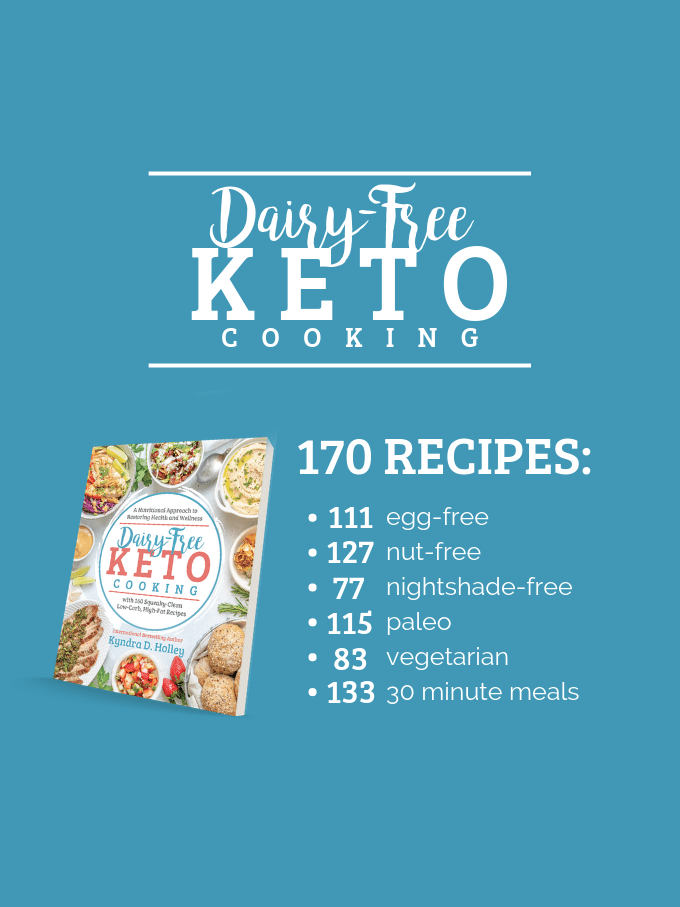 Grab a copy of the book for only $20 -
HERE
And be sure to check out my other titles -
HERE
Dairy Free Keto Cooking marks my 4th book with Victory Belt Publishing, but my 6th print cookbook overall. Some of my other titles include Keto Happy Hour, Craveable Keto, 30 Minute Ketogenic Cooking, Primal Low Carb Kitchen, and Peace Love and Low Carb - The Cookbook! In addition to these titles, I have several different keto ebooks, as well as 14 weeks of low carb, keto, real food meal plans. I am all about providing resources and making the switch to a ketogenic lifestyle as simple as possible.
Check out the prize in the photo below and be sure to follow all of the steps on the Rafflecopter giveaway below the photo. Winners will be selected at random. All mandatory steps must be completed to qualify for prizes and all entries will be verified. 
CLOSED GIVEAWAYS - ALL GIVEAWAYS ARE CONCLUDED
LILY'S - 3 WINNERS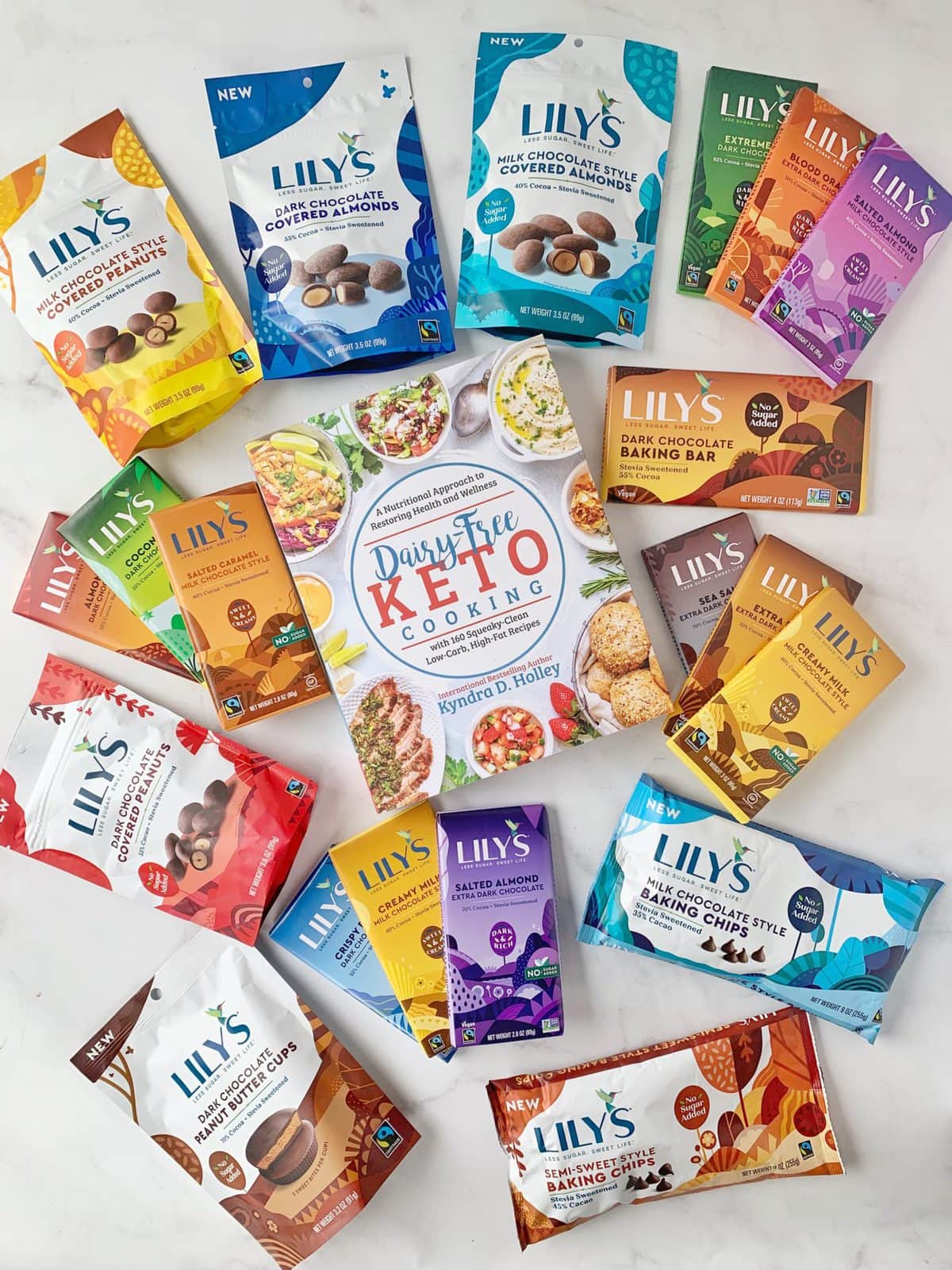 PERFECT KETO - 1 WINNER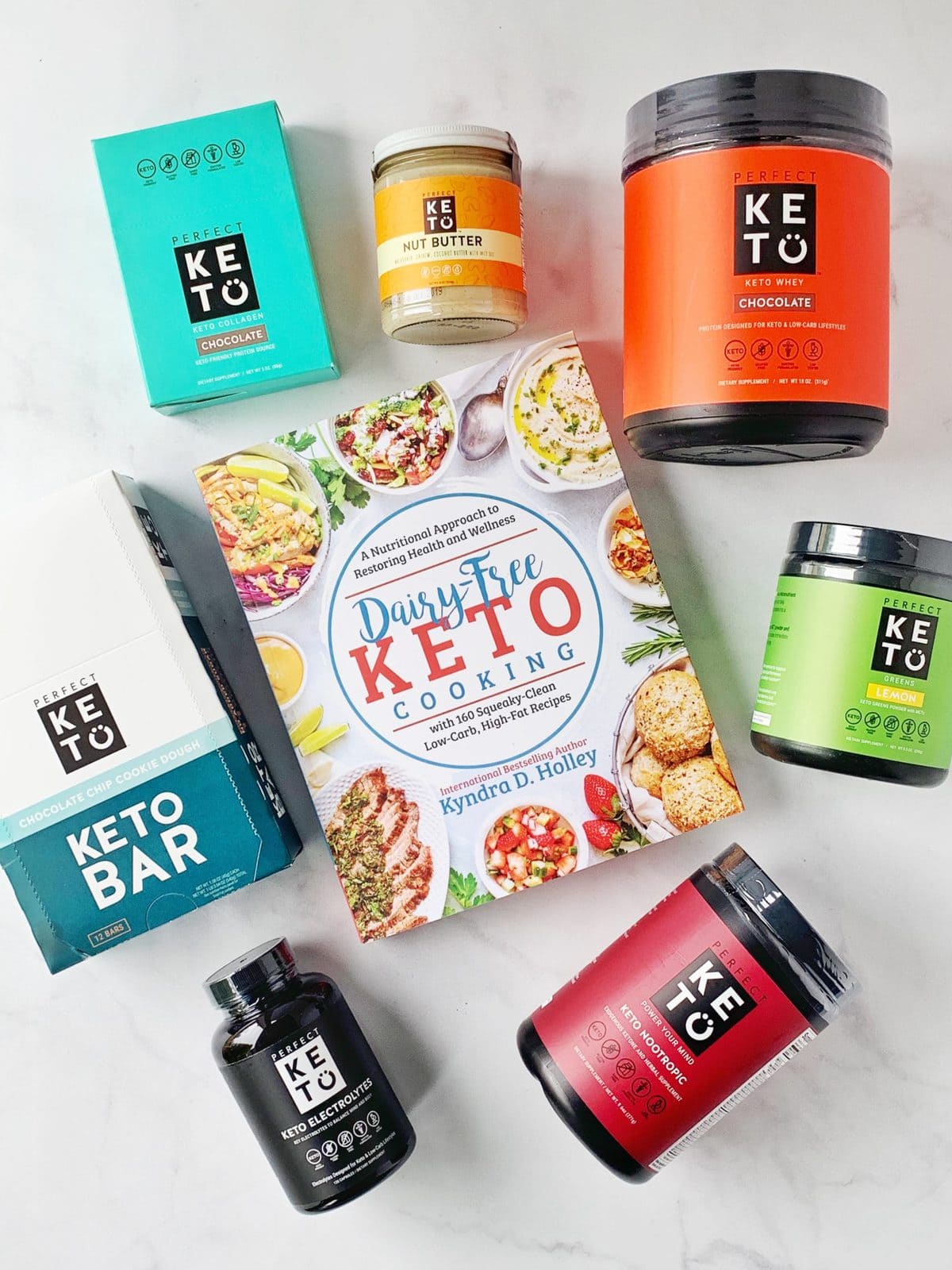 BLENDTEC - 1 WINNER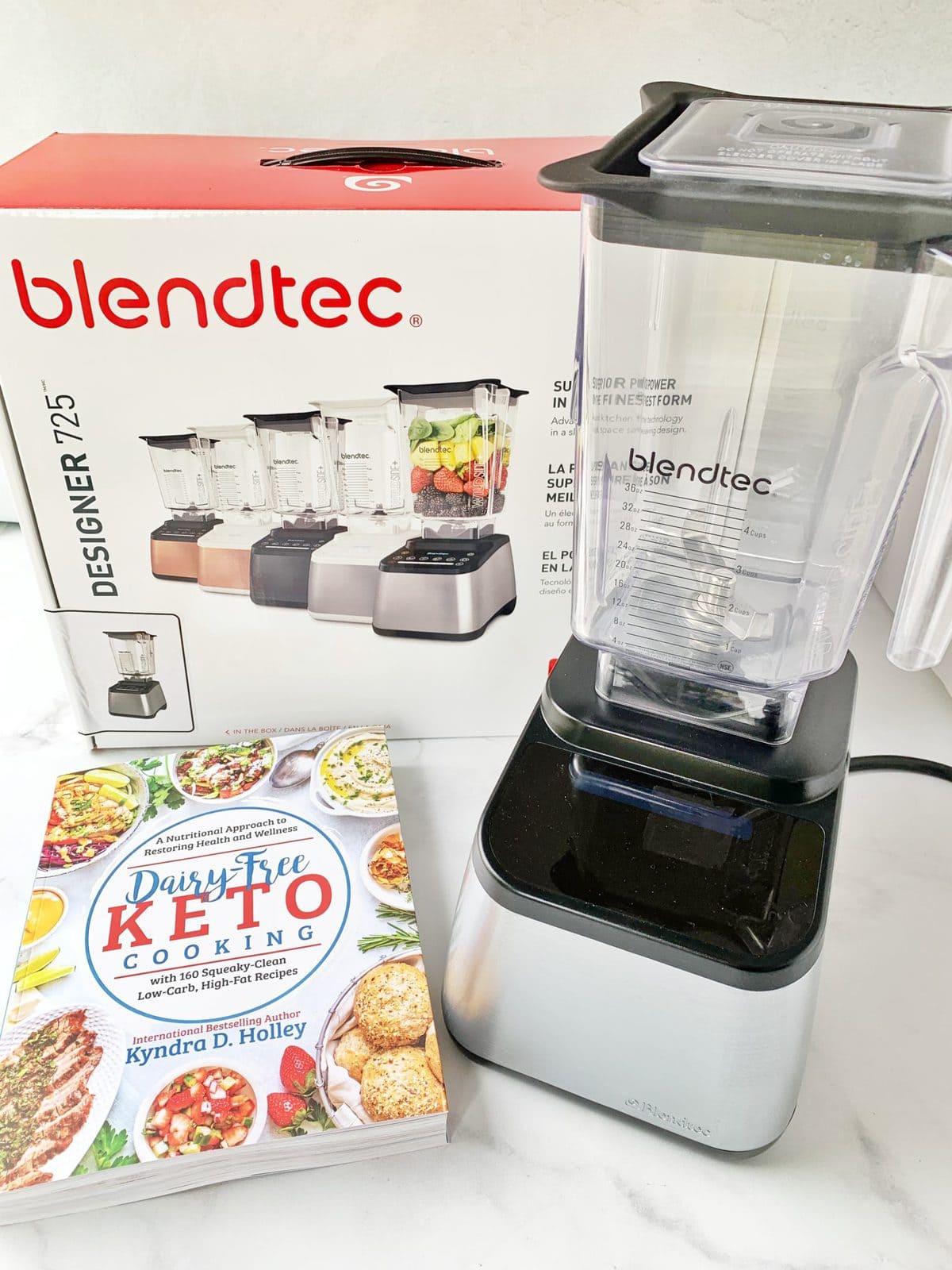 BUTCHER BOX - 1 WINNER
Looking for more ways to win? Let Butcher Box buy the book for you and also get FREE MEAT from
with this

Special Offer
If you have been wanting to try Butcher Box, but just haven't pulled the trigger yet, NOW IS THE TIME! In celebration of the release of Dairy Free Keto Cooking, Butcher Box is offering $25 off to anyone who orders the paperback version of Dairy Free Keto Cooking. (This is to cover the cost of the book so that you get it for FREE) This exclusive offer is for new AND existing Butcher Box customers.
And for NEW customers that order the book, you get $25 off AND you get your choice of 6 FREE grass-fed beef patties in your box all summer long. That's right! 24 FREE beef patties - 6 in each box for the next 4  months OR you can get FREE wings for life. That's right! Free wings in every box for the life of your Butcher Box subscription.
To claim this special offer:
Purchase a copy of Dairy Free Keto Cooking - HERE
Email

[email protected]

. Please include Butcher Box Deal in the subject line, along with your proof of purchase for a paperback copy of Dairy Free Keto Cooking
Please state whether you are a NEW or EXISTING Butcher Box customer.
If you are a NEW customer, please state which deal you would like to claim, along with your $25 off (burgers or wings)
Then we will respond to your email with your special offer code and order link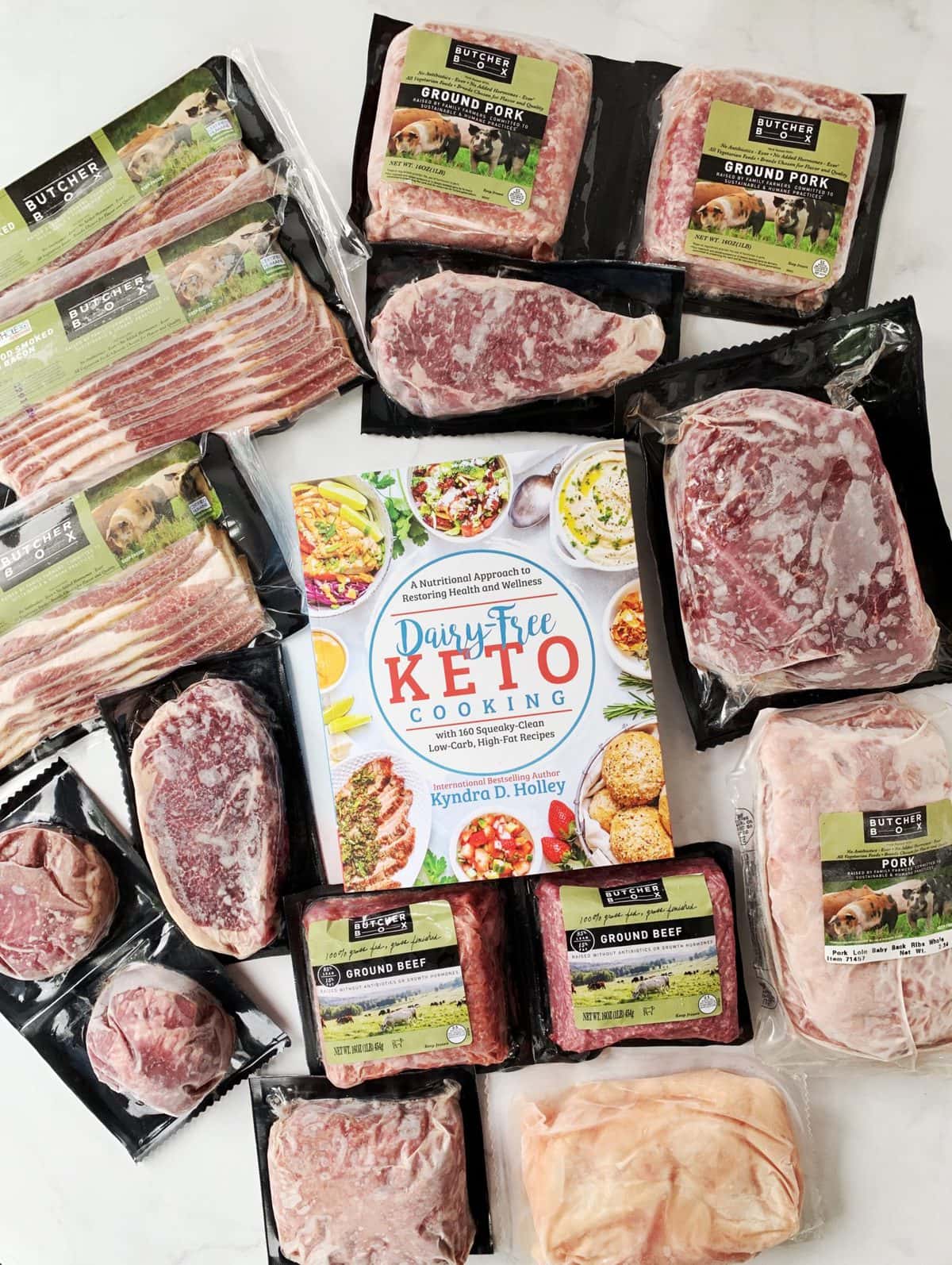 HAPPY EGG CO - 1 WINNER

REDMOND REAL SALT - 2 WINNERS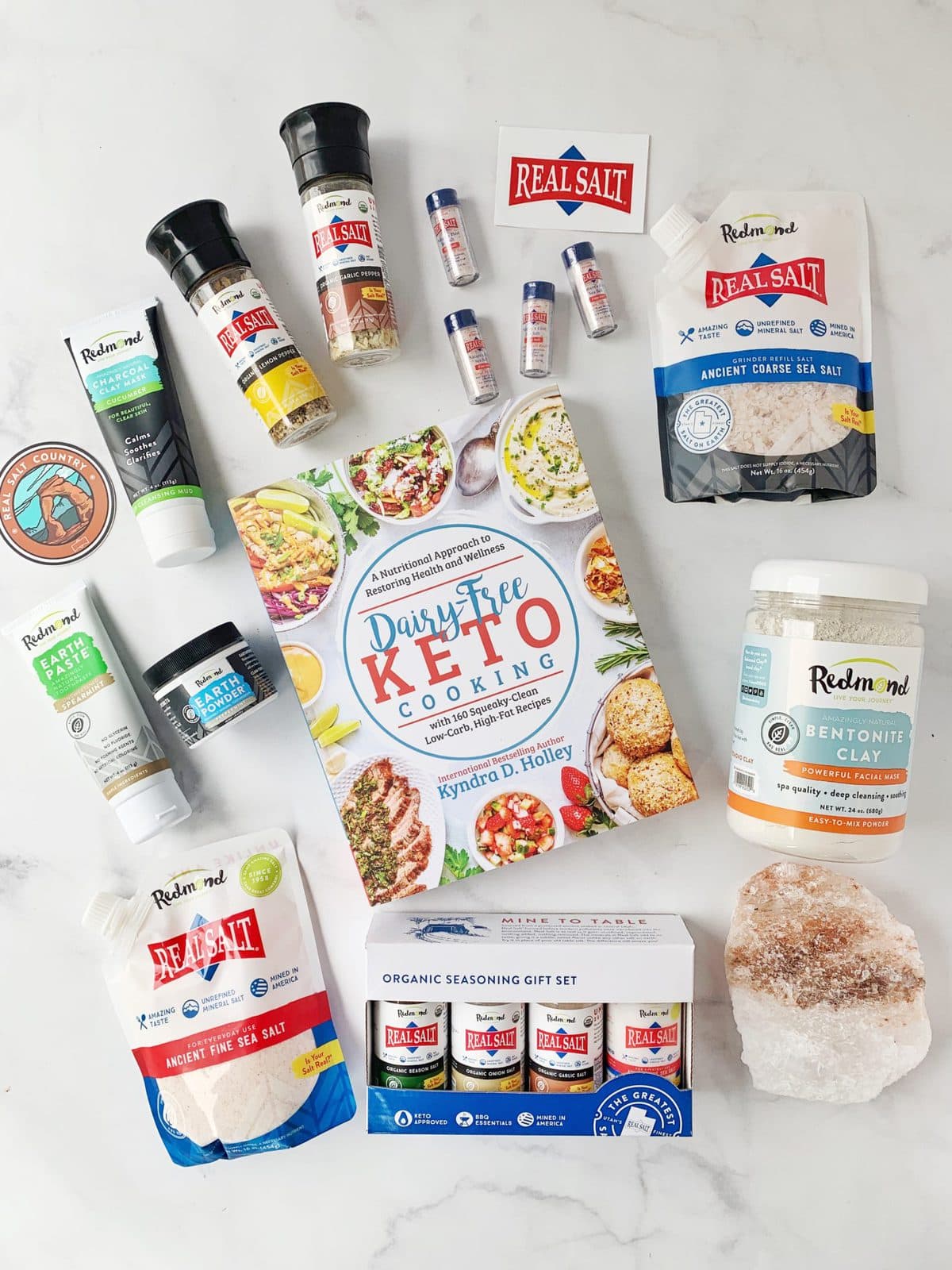 Balanced Bites Meals - 2 winners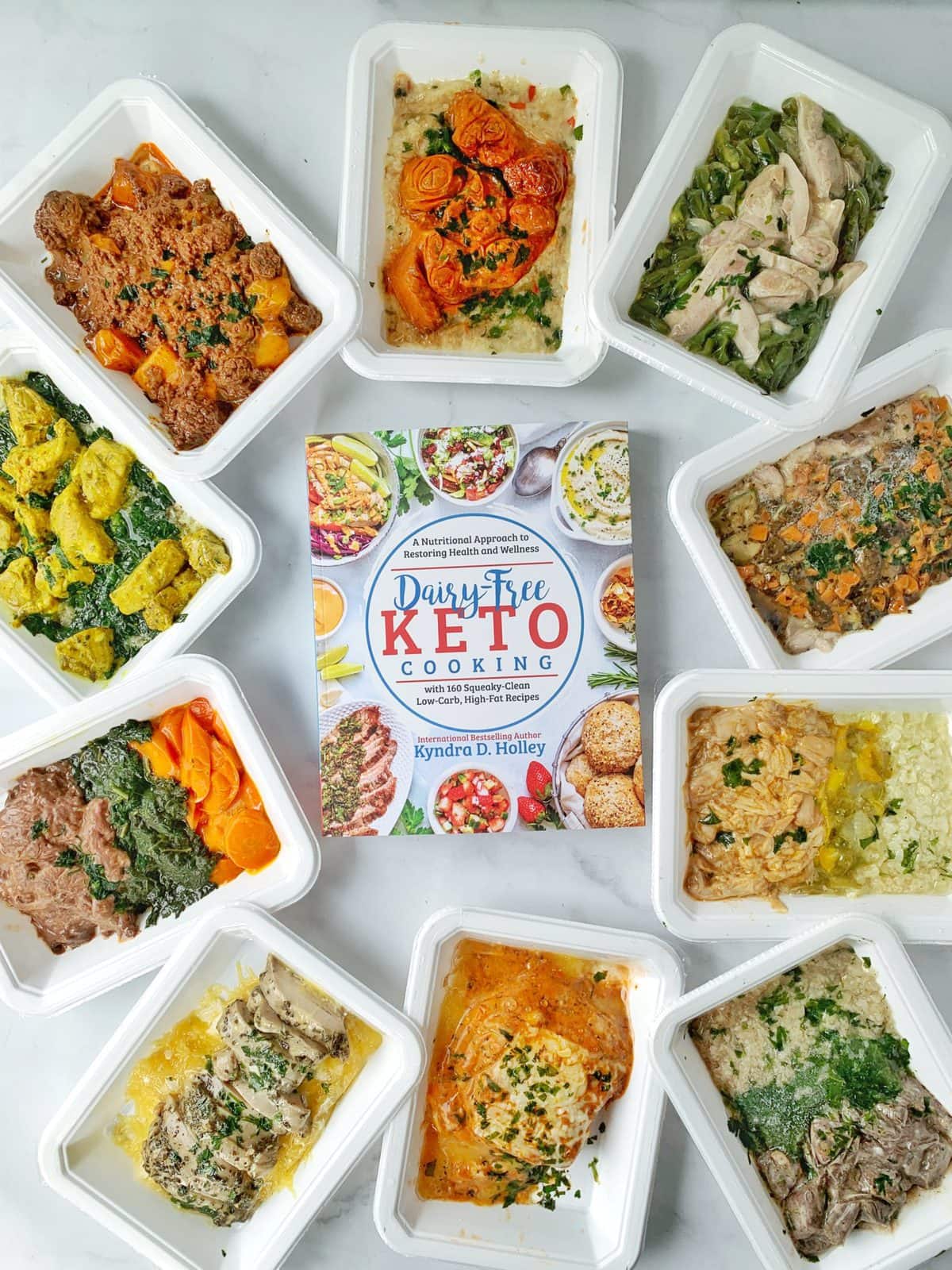 Swerve - 1 winner
Bonafide Provisions - 3 winners