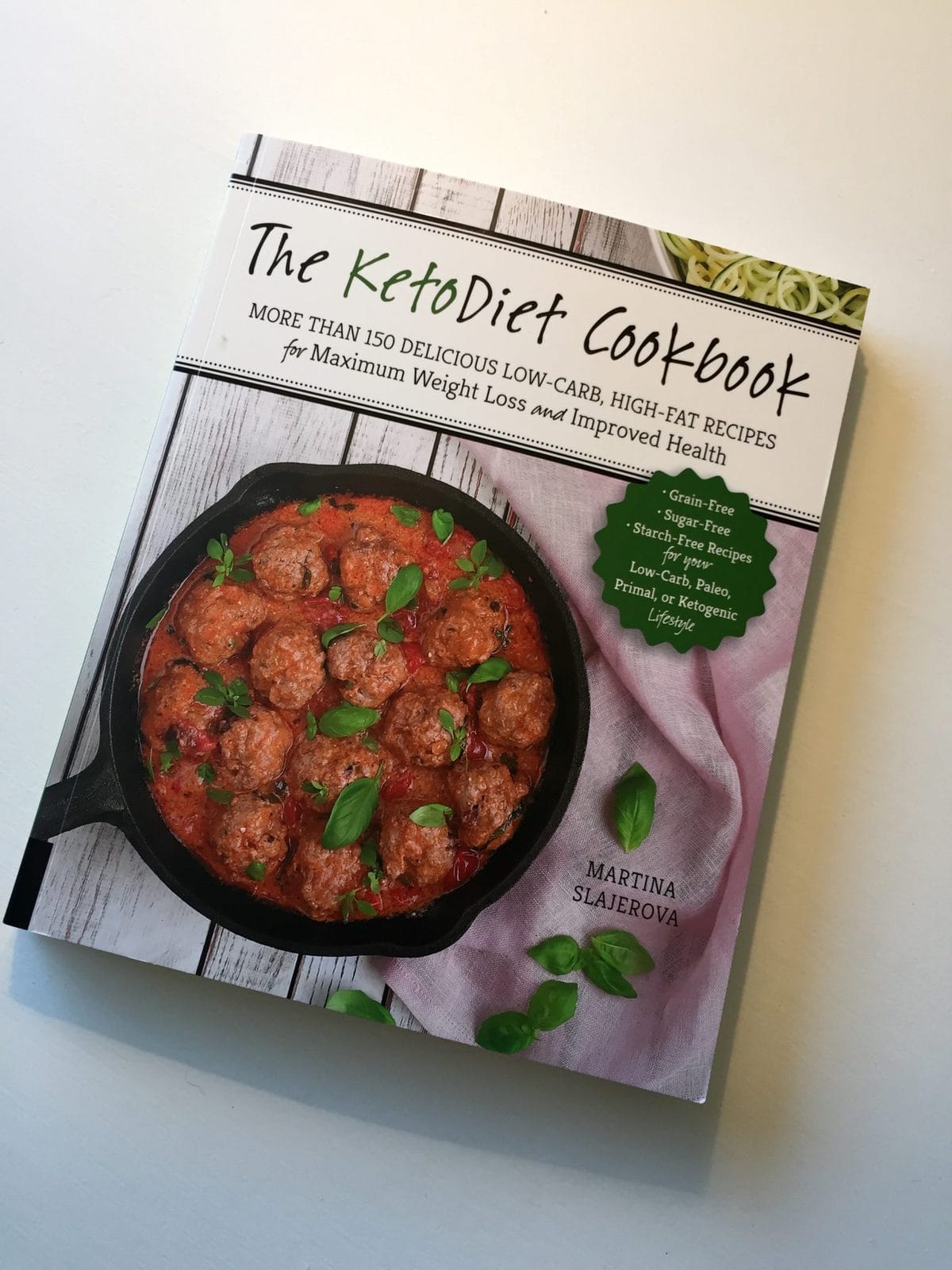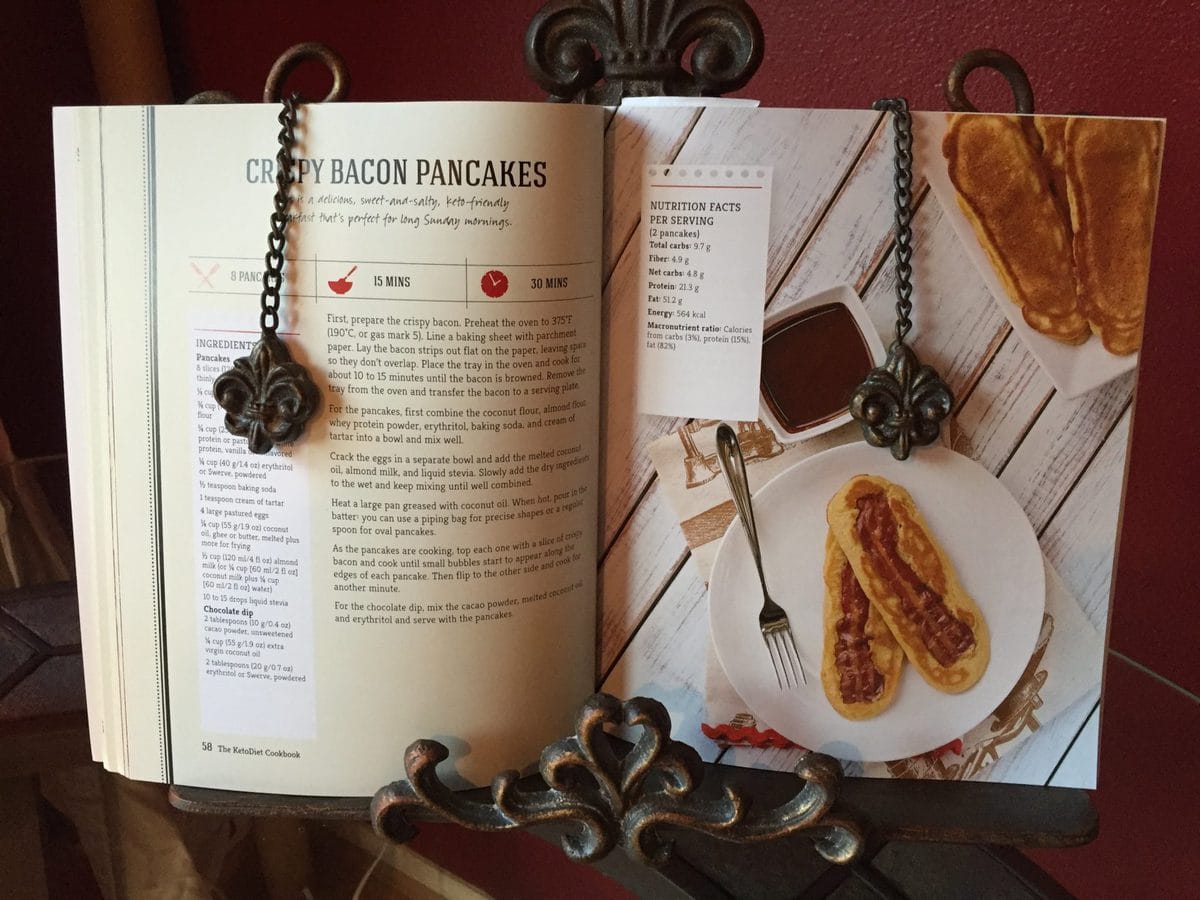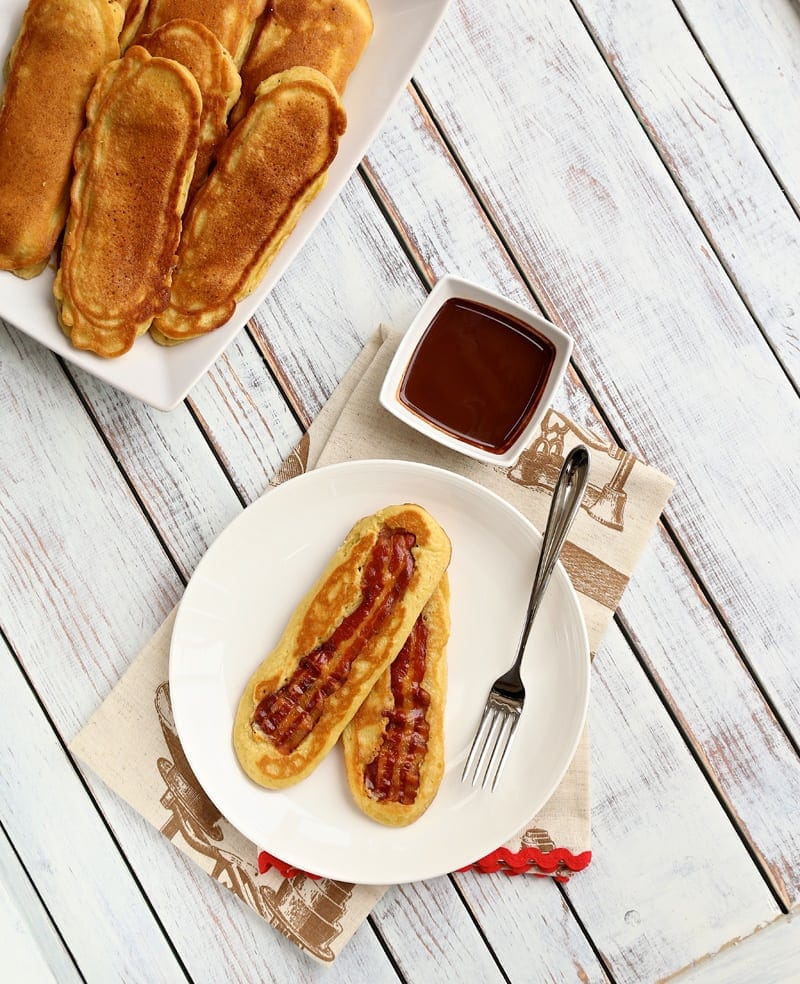 Check out my favorite Sugar-Free Maple Syrup – HERE
I am happy to feature this delicious recipe from The KetoDiet Cookbook. This drool-worthy book is written by Martina Slajerova of the popular blog KetoDiet Blog. She is also the brains behind the KetoDiet App.
This cookbook boasts 150 recipes created to be perfectly compatible with ketogenic, low-carb, high-fat, gluten-free, grain free,  primal, and ancestral diets. It has you covered for a variety of different low carb templates. There is sure to be something in here for everyone. Grab a copy – HERE
Recipes featured in The KetoDiet Cookbook are totally free of:
Grain
Sugar
Potatoes
Legumes
Additives/Artificial sweeteners
Unhealthy oils/fats
Martina takes it back to the basics and shows us how to eat cleanly without feeling deprived. Her book makes it easy! She takes all the guesswork out of it. Each recipes provides a complete nutritional analysis, featuring both total and net carbs – eliminating a big concern for the diabetics in the group. From quick and easy sauces and condiments, to breakfast, lunch and dessert – it's all in there! Click HERE to read more about the book…
Print
Crispy Bacon Pancakes with Chocolate Dip – Keto, Gluten Free
Prep Time:

15 minutes

Cook Time:

30 minutes

Total Time:

45 minutes

Yield:

8

Pancakes

1

x
Scale
Ingredients
Pancakes
Chocolate dip
2 tbsp

unsweetened cocoa powder

1/4 cup

extra virgin coconut oil

2 tbsp

erythritol or Swerve
Instructions
First, prepare the crispy bacon. Preheat oven to 375°. Line a baking sheet with parchment paper. Lay the bacon strips out flat on the paper, leaving space so they don't overlap. Place the tray in the oven and cook for about 10 to 15 minutes until the bacon is browned. Remove the tray from the oven and transfer the bacon to a serving plate.
For the pancakes, first combine the coconut flour, almond flour, whey protein powder, erythritol, baking soda and cream of tartar into a bowl and mix well.
Crack the eggs in a separate bowl and add the melted coconut oil, almond milk, and liquid stevia. Slowly add the dry ingredients to the wet and keep mixing until well combined.
Heat a large pan greased with coconut oil. When hot, pour in the batter: you can use a piping bag for precise shapes or a regular spoon for oval pancakes.
As the pancakes are cooking, top each one with a slice of crispy bacon and cook until small bubble start to appear along the edges of each pancake. Then flip to the other side and cook for another minute.
For the chocolate dip, mix the cacao powder, melted coconut oil, and erythritol and serve with the pancakes.
Notes
Per Serving – Calories – 564 Fat – 51.2g Protein – 21.3g Total Carbs – 9.7g Fiber – 4.9g Net Carbs – 4.8g