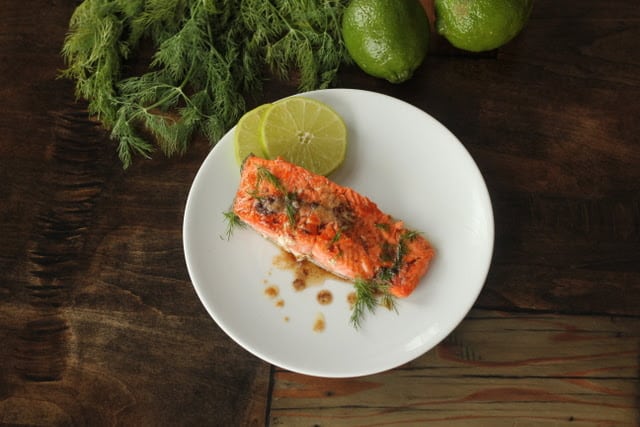 Today's post is another guest post from the lovely and talented Maria Emmerich of Maria Mind Body Health.  Maria is a wellness expert in nutrition and exercise physiology.  She is a wealth of knowledge and someone I admire greatly.  She is posting today to talk about cancer and the ketogenic diet, as well as share a new healthy salmon recipe with us.
From Maria – "One thing I love about life is that out of nowhere you can be floored by the generosity of others. Throughout this journey I have been able to befriend some amazing people. Even though I have never personally met Kyndra, her generosity and kindness shines through whenever she emails me or offers me an opportunity like this. I am very grateful to have met such giving people such as Kyndra"
Cancer and Ketogenic Diet
Did you know that men can have 'estrogen dominance' too? Yep, one of the causes of prostate cancer is excess estrogen in men. (
reference)
. Both androgen and estrogen have been reported to stimulate proliferation of cultured prostate cancer cells.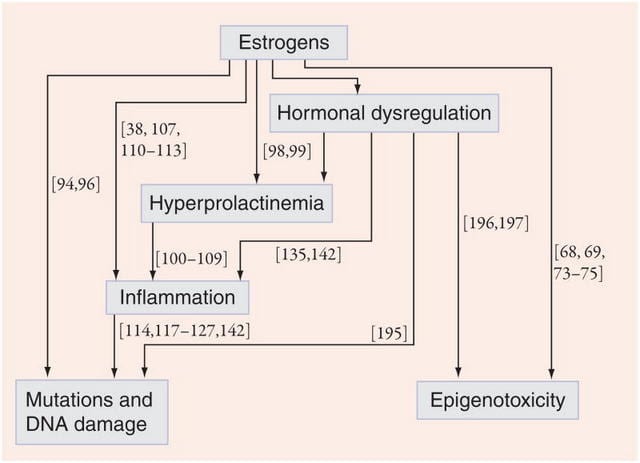 This diagram demonstrates estrogenic carcinogenicity in the prostate. The numbers refer to references supporting the corresponding pathway of estrogenic action. (To find the references and diagram click HERE).
A well-formulated ketogenic diet has an intense and fast effect on cancer. All of your body's cells, including cancer cells are fueled by glucose. Conversely, cancer cells have one huge mortal flaw; they do not have the metabolic adaptability to be fueled off of ketones, but your healthy cells can thrive on ketones. Therefore, since cancer cells need glucose to thrive, and carbohydrates turn into glucose in your body, then cutting out carbs literally starves the cancer cells.HEALTH TIP: Excess bad estrogen in the liver and fat cells is a leading cause of breast, thyroid and uterine cancer in women, as well as prostate cancer in men. Cutting out all of the estrogenic factors is extremely important (which I list in my Keto-Adapted book).
Unlike healthy cells that can get energy by metabolizing sugar in the mitochondria, cancer cells appeared to fuel themselves only through glycolysis, a less-efficient means of creating energy through the fermentation of sugar in the cytoplasm.
If most aggressive cancers rely on the fermentation of sugar for growing and dividing, then take away the sugar and the cancer can stop spreading. Meanwhile, normal body and brain cells switch to generate energy from fatty molecules called ketones, the body's main source of energy on a fat-rich diet.
The healthiest way to stop feeding cancer cells isn't to increase protein while subbing out excess carbohydrates; it is to increase healthy fats. Too much protein will increase glucose also via gluconeogenesis. I know I have written that many times, but it is such a common mistake that people make when cutting out carbohydrates. Limit protein to high quality organic and pastured sources only.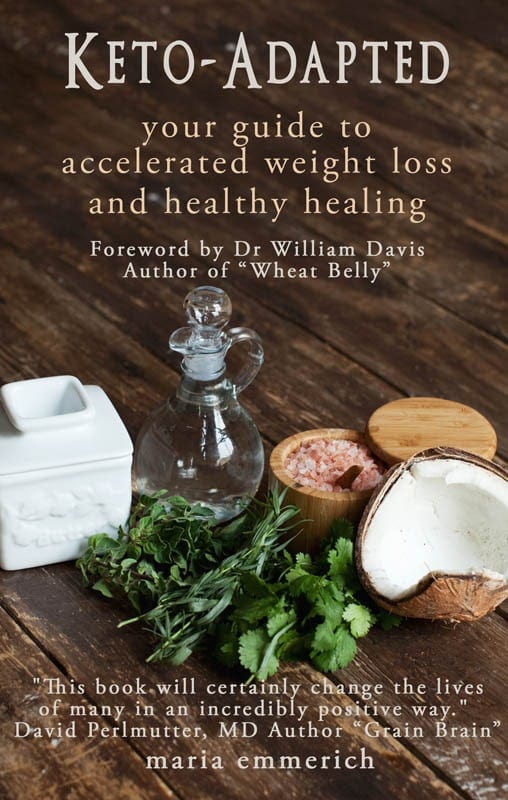 To read more on how to become keto-adapted and starve those cancer cells from glucose 
click HERE
.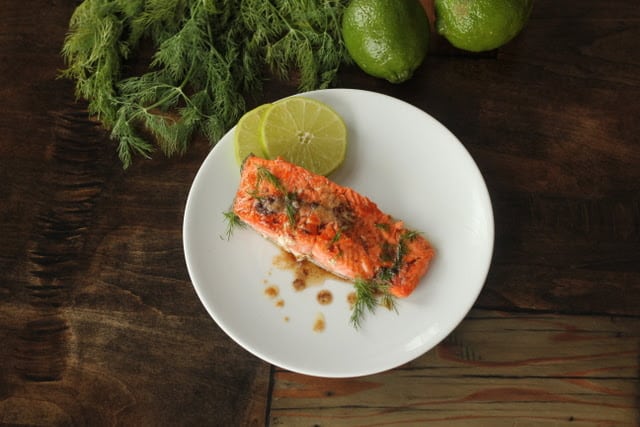 Ingredients
4 (3 ounce) fillets salmon, with skin
Celtic sea salt to taste
2 TBS coconut oil
BROWN BUTTER SAUCE
1/2 cup organic unsalted butter
1 large garlic clove, chopped
1/4 cup fresh dill or other herb of your choice
1/4 cup fresh lime juice
1 tsp Celtic sea salt
1/2 tsp black pepper
Instructions
Rinse the salmon fillets and completely dry or you won't get a nice sear; season with Celtic sea salt.
Heat the coconut oil in a large pan over medium-high heat.
Gently place the salmon into the hot oil with the skin side facing up and cook until the the flesh side is golden brown, about 5 to 6 minutes; flip and continue cooking until the skin side is slightly browned, about another 5 minutes.
Remove the salmon from the pan.
Remove the skin from the salmon fillets; fry the skin in the remaining oil in the pan until crispy, 2 to 3 minutes. Serve the crispy skin with the salmon.
To make the brown butter: Place the butter in a medium saucepan (larger than you think because it will bubble up).
Heat the butter on high until it sizzles and fizzes up. Watch for brown flecks then remove from heat.
Purée garlic with dill, lime juice, salt, and pepper in a blender until smooth. With motor running, add melted brown butter and blend until emulsified, about 30 seconds.
Author: Maria Emmerich
Prep time: 5 mins
Cook time: 20 mins
Total time: 25 mins
Serves: 4
Notes
NUTRITIONAL COMPARISON (per serving)
"Healthified" Salmon = 375 calories, 35.1g fat, 16.7g protein, 0g carbs (83% fat, 17% protein, 0% carbs)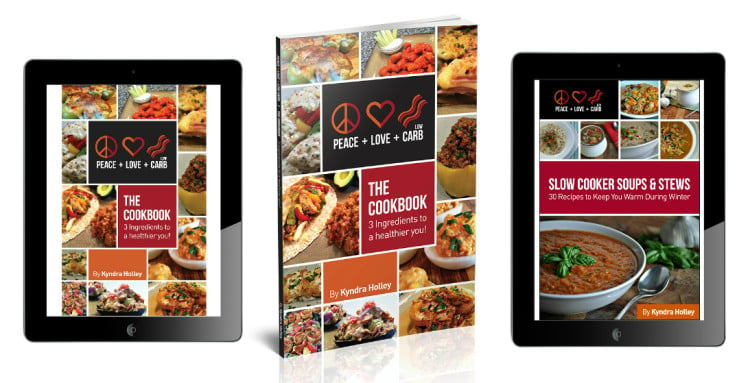 ***Please note that nutritional information listed on this page is an estimation based on the products I used. Ingredients and nutritional information can vary greatly between brands. Always be sure to read labels***
***Some links contained on this page are affiliate links and I may receive monetary compensation or other types of remunerations for any products purchased through these links***
Follow her on Facebook – 
Here
Follow her on Pinterest – 
Here
Purchase one or many of her spectacular cookbooks – 
Here