These are the products, foods, gadgets and gizmos that are on my radar this week. I'm excited to start this new weekly "Favorite Things" series. It will give me a chance to share with all of you the amazing things that are helping me along on my journey to total health and wellness. What are some of your favorite things? Let me know in the comments!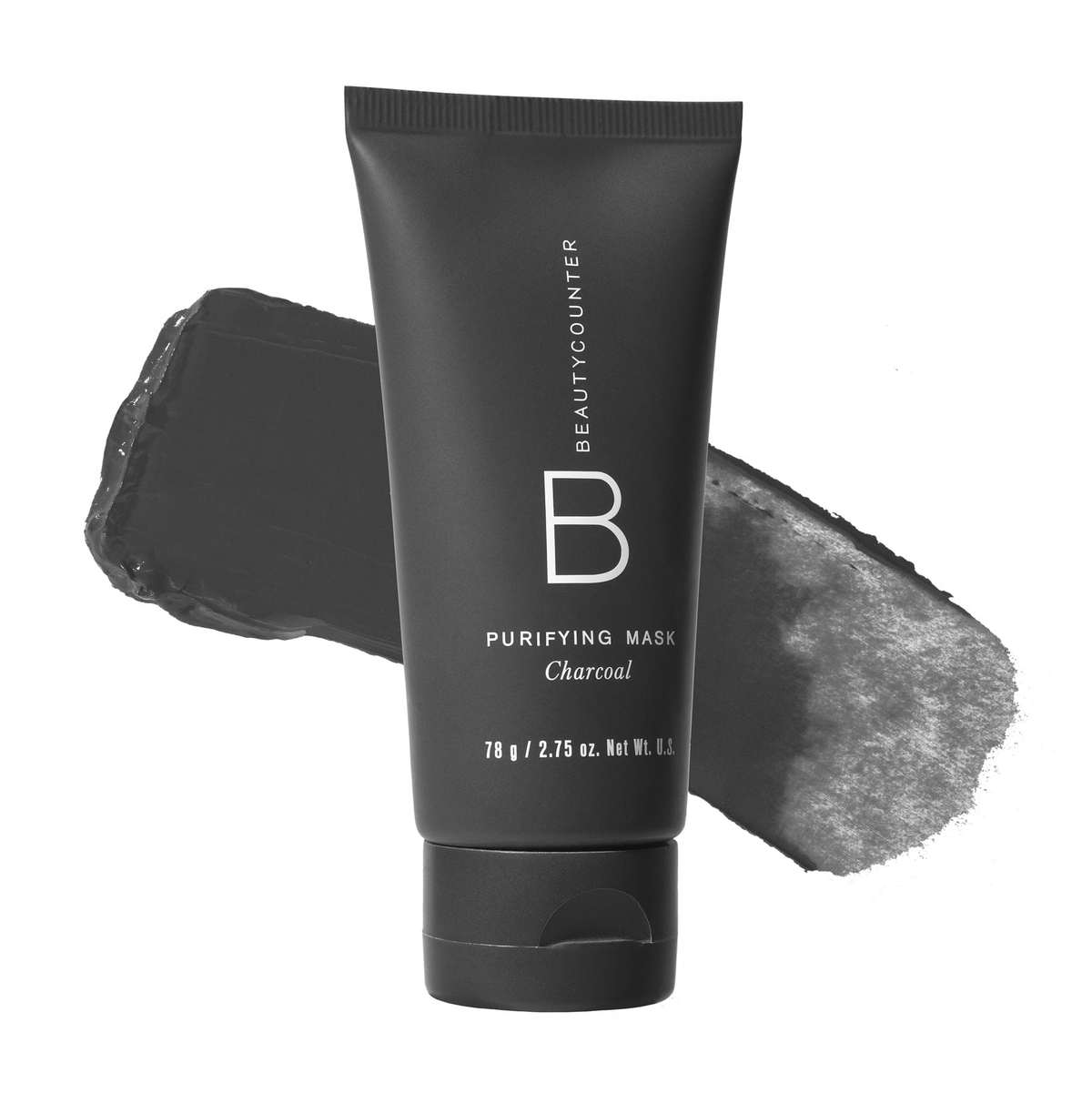 BEAUTYCOUNTER™ Purifying Charcoal Mask 
BeautyCounter™ has been on my radar for months and I finally got the chance to try some of their products. They did a limited time promotion with Target and I was able to snag some of their products in a smaller, trial sized version before making the leap to order the full-sized products. This Purifying Charcoal Mask was pretty much love at first facial. I have tried a lot of facials, masks, face wraps etc. and I was always left feeling like they didn't do much. More often than not, my skin just felt tight and overly dry afterwards. This was completely different! It left my skin feeling incredibly soft and smooth, without being over-drying like a lot of these types of product. I have combination skin and it worked wonders to help with evening out my skin and balancing the dry spots with the oily spots all in to one even tone. It wasn't just for that one day either, my skin looked much more even for the next few days that followed also. The main ingredient in the mask is activated charcoal. Activated charcoal binds to toxins and impurities, cleansing and detoxifying the skin. I can't recommend this enough. It is like having a spa in a bottle and it only takes 10 minutes. Check it out for yourself – here. You can see me wearing the mask – here.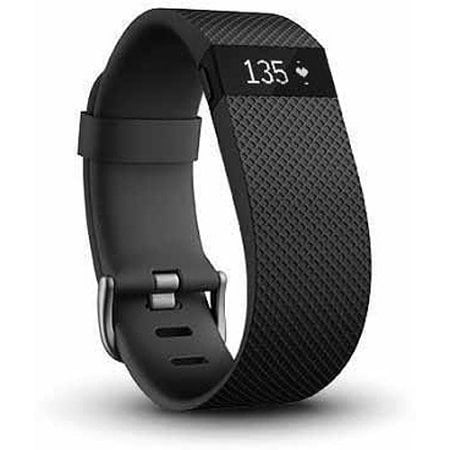 Fitbit Charge HR™ Activity Wristband
I'll admit, it took me a while to be fully convinced that I needed a FitBit. I had one back when they first came out. It was  the kind you clipped on your bra. It wasn't very accurate and I often forgot to put it on, and to take it off my clothes for that matter. It quickly lost it's luster and I ended up selling it. From there, I got a Polar M400 Fitness Watch. While it tracked a lot of cool stuff, you had to wear a heart rate strap around your chest. It was cumbersome and inconvenient. I eventually stopped wearing it. Enter the FitBit Charge HR. At least 9 of my friends have them and they were always competing in weekly step challenges and keeping each other accountable. I still wasn't convinced that I would use it or that the shiny newness wouldn't quickly turn into boredom and it would end up in my technology/gadget graveyard. I was wrong! I ordered one on Amazon and hit the ground running, literally. I have religiously worn it, around the clock, except for when I am in the shower. It is keeping me moving and motivated. The competitive side of me doesn't like to lose in the step challenges. If for that reason alone, I will get this weight off once and for all. Check out everything I have been tracking with it in my weekly journey posts. Grab one for yourself – here.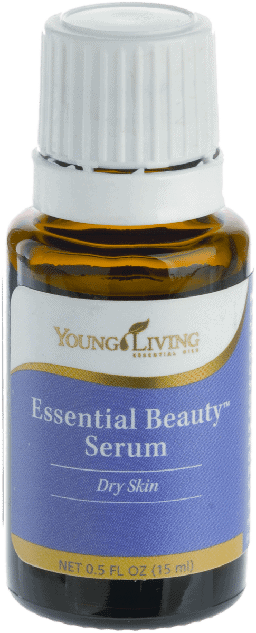 Young Living Essential Beauty Serum
I've been using this Essential Beauty Serum every day for about a year now. I add 4 drops to my moisturizer and massage it in, after washing my face. It has helped moisturize and hydrate the dry parts of my skin, without making me look greasy or shiny. The Young Living Essential Beauty Serum contains essential oils like Blue Cypress and Lavender, known for their ability restore the skin's natural moisture balance. The ingredients are coconut oil, avocado oil, jojoba oil, Vitamin E, wolfberry seed oil, lecithin. Essential oils: Blue Cypress, Cedarwood, Clove, Lavender, Myrrh, and Sandalwood. Blue Cypress is anti-inflammatory and anti-viral. This oil was historically used in embalming to preserve tissues. Cedarwood stimulates skin cells and follicles. It is a non-drying oil that stimulates the lymph system, is antibacterial, and is often used to soften and moisturize the skin. Clove is a powerful antioxidant that is one of the most antimicrobial and antiseptic of all essential oils. It also prevent cellular DNA damage. Lavender promotes tissue regeneration and has been found effective on a wide variety of skin conditions, including acne, eczema, psoriasis, stretch marks, and burns. Myrrh was used by the ancient Arabian and Egyptian cultures for many skin conditions, including chapped and cracked skin and wrinkles. Sandalwood is highly antiviral and has been used for centuries in Ayurvedic medicine for skin revitalization.  You can check out the Essential Beauty Serum – here.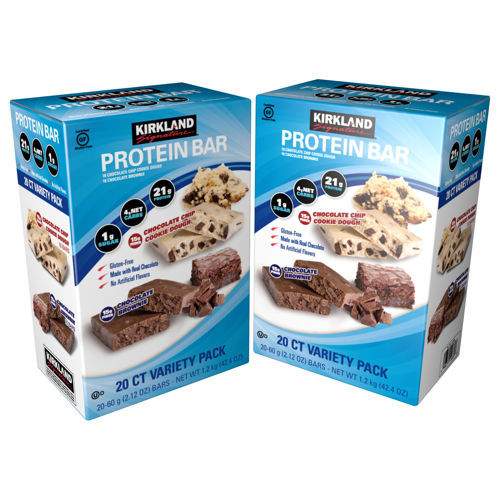 Kirkland Signature Protein Bars from Costco
Have you tried the new low carb protein bars at Costco? Ahhhh! They are delicious. I used to love Quest Bars but they  have changed a lot of their recipes and I do not like their reformulations. They all seem to have a poor texture and aftertaste now. I really missed having them around for when my sweet tooth kicked in. They were an awesome occasional treat. Well now I don't have to miss them! There is something new and better tasting on the block. Did I mention they are much less expensive per bar? Quest Bars range between $2.25 and $3.00 per bar. The Kirkland Signature bars are less than $1.00 eat. They have minimal ingredients, are gluten free. non-geo and contain no artificial flavors. If there is a Costco near you, I highly recommend picking some of these up. If you do not have a Costco near you, you can order them on Amazon – here.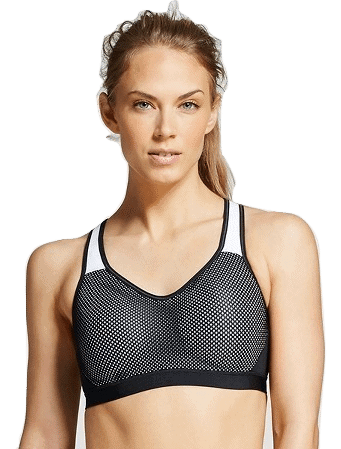 C9 Champion® Women's Power Shape™ Mesh Sports Bra
I took a chance and bought this bra at Target. I've had a tough time finding a sports bra that fit just right. I have tried Lulu Lemon, Under Armour, Marika, MPG, you name it. There was always something missing. Finding the perfect sports bra for a large chested woman has been no easy task. My breasts were either too squished in, or left unsupported. Turns out I found a Champion in Champion®. I loved it so much that I went back and bought 4 more. It provides amazing support, doesn't give me a giant uni-boob, is moisture wicking and keeps it's shape very well. Best of all it is comfortable and looks good under regular clothes. Run, don't walk to your local Target and pick this bra up. If your store does not have it, it is currently available on the Target website – here. You can see what it looks like on my in my weekly weight loss journey posts.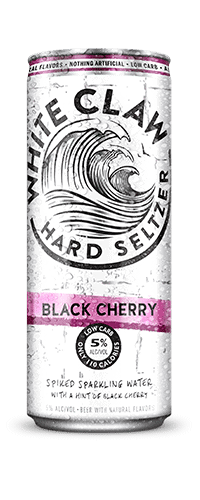 White Claw Hard Seltzer – Black Cherry
I've been looking for some good low carb adult beverage options. Lately I will stick with a vodka soda or a glass of wine, but I was wanting something different. I found two spiked sparkling low carb drinks. Truly and White Claw. While I liked Truly, I didn't love it and certainly wouldn't crave it. It would do in a pinch though and I could see picking some up to take to get togethers where there wouldn't otherwise be low carb options. But I LOVED the White Claw Hard Seltzer in Black Cherry flavor. It is 4 carbs per can and has just a hint of black cherry flavoring. They also come in lime and grapefruit flavors. Visit their site to see where you can find them near you.
BEAUTYCOUNTER™ Cleansing Balm
The Cleansing Balm is amazing. It is like a 3 in 1 product. It is a cleanser, makeup remover and mask all in one. Massaging the balm into your skin helps promote circulation. It is also incredibly hydrating. It just melts right into your skin, hydrating as it cleans. I use it to cleanse my face and remove my makeup before using the Purifying Charcoal Mask. It also makes for an amazing night cream. Bonus?  It also comes with a super soft, reusable muslin cloth. Here are some other amazing uses for this balm: Spot treating acne and other blemishes, helps with anti-aging, highlights over makeup, reduces minor skin irritations and works amazing for dry elbows, knees and heels. A little goes a long way. I am still on my first jar and it feels like it is going to last forever. Check it out for yourself – here.
Young Living Breathe Again Roll-On
Breathe Again is a lifesaver in the winter months and during all of my travels. Whenever I travel, I always wake up congested in a new place. It never fails. A quick roll across the back of my neck, under my nose and on my chest does the trick. It has me breathing clearly and deeper within a matter of minutes. I also use it before and during workouts to help keep me breathing at full capacity. So thankful to have this oil in my natural arsenal. Breathe Again aids in healthy lung function, clears up congestion and relaxes airways, makes breathing easier. Learn more here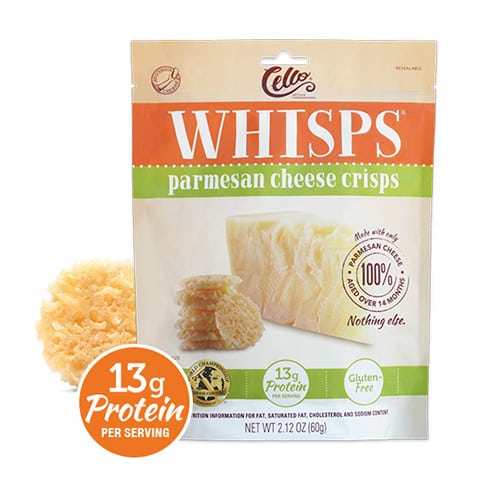 Cello Whips Parmesan Cheese Crisps  
You gotta love any food that only contains one ingredient and helps take away your cravings for chips. These are so airy and crispy. I love to dip them in salsa, crumble them on top of tuna salad or use them as croutons on my daily salads. I even like to snack on them right out of the bag. Even better, I can only eat a few at a time, so they last a really long time. I've been buying them at my local Costco. If you can't find them at Costco or don't have one near you, you can grab them on Amazon – here.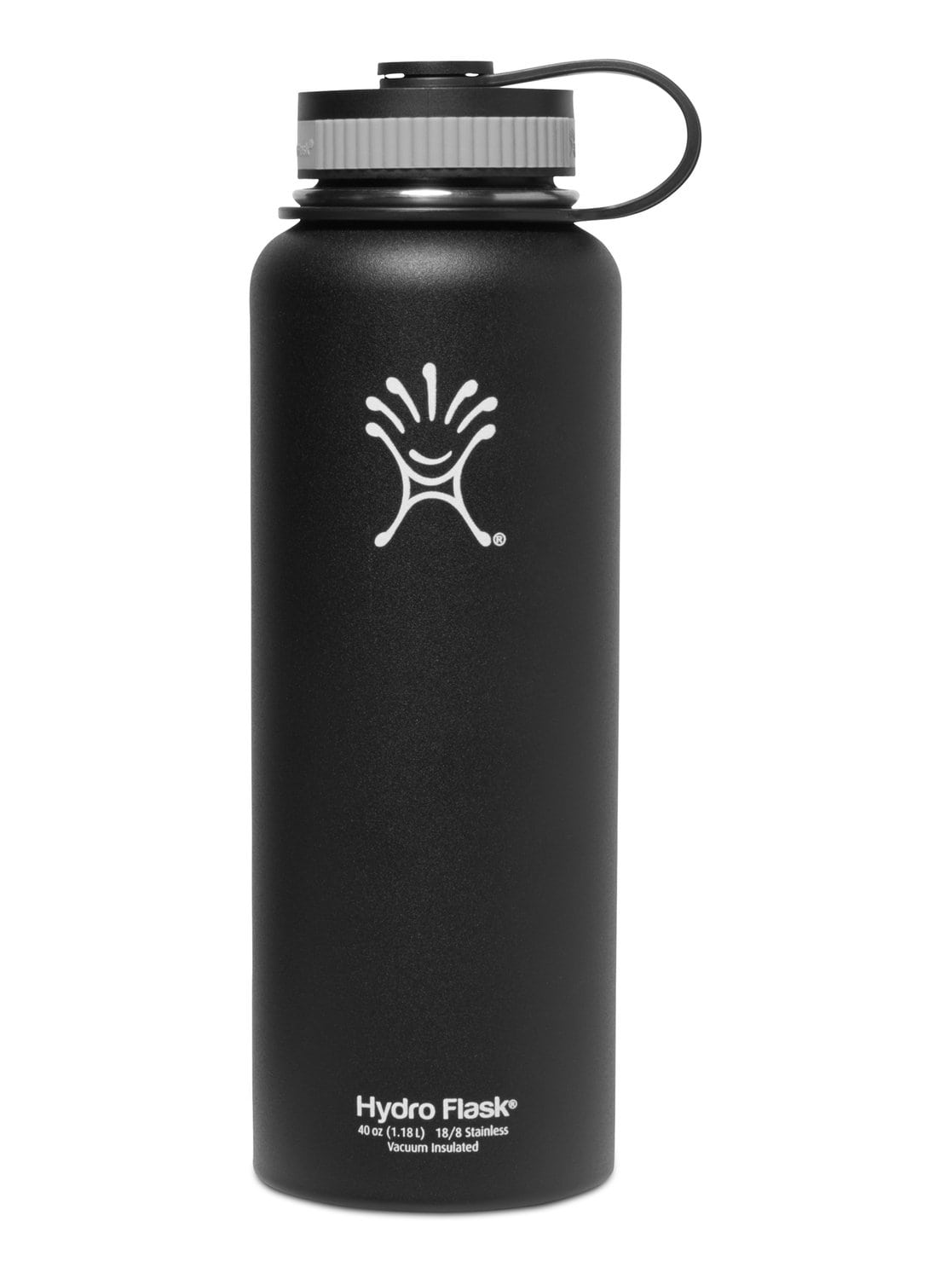 Hydro Flask Water Bottle
I am a reformed water bottle junkie. If you look in my cabinets you will see just how deep my love of water bottles runs. However, it is probably time to purge the cupboards of a majority of these bottles as I now only use one. Well, two… but they are both Hydro Flasks. I'll never use anything else. They keep cold drinks crazy cold and hot drinks crazy hot. They are insulated stainless steel and they never have that funny metallic smell and taste that a lot of cheaper metal water bottles have. If I put ice water in it, it will still have ice cubes 2 days later. The outside does not sweat, so they never leave a leaky mess on the table. They come in multiple sizes and colors. They even make an awesome thermos for hot soup! Grab one – here.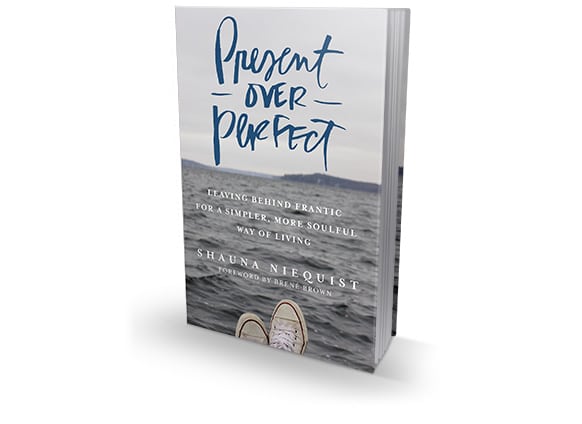 "Present Over Perfect –Leaving Behind Frantic for a Simpler, More Soulful Way of Living"
 This book represents everything I am trying to do with my life right now. I am looking to simplify things and live a life full of passion, joy, light and love. I am officially giving up the glorification of busy. I am working on being present in my every day life. I am disconnecting from technology as much as possible. I am spending quality time with quality people. I am working on myself. I am doing the things that make my heart sing. I am slowing down and giving up the quest for "perfect" because it doesn't exist. I am letting go of comparison, shame and blame. I am seeking clarity, stillness and contentment. If you are on a path to find any or all of those things, I highly recommend reading this book. Grab a copy – here.
Click HERE to Pin