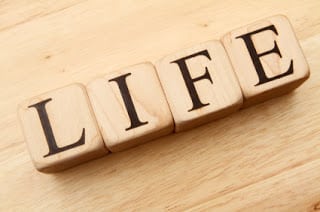 I have been thinking a lot lately about all the choices I have made throughout my life… All the decisions, excuses, stops and starts, trials and tribulations.  At the end of the day I wouldn't change a thing.  Every little insignificant detail has contributed to the person I am today, and I like that person.  I finally have a crystal clear vision of the version of myself I ultimately want to become.  I finally found the focus and drive I have been striving for.  After some serious soul searching, and some time to think on the treadmill, I have compiled a list of lessons I have learned and realizations I have come to that have really helped me find and maintain my motivation… I hope they help you as well.
Beating yourself up emotionally will not make you any thinner, healthier, or closer to your goals
The scale can only show you a number.  The scale is not your friend.  It is almost as unreliable as the B.M.I formula.  According to the B.M.I model, Arnold Schwarzenegger would have been obese in his prime.  How do you look?  How do your clothes fit? Most importantly, how do you feel
One day of bad eating is not a life altering situation.  Nor is it something you should beat yourself up over.  Just pick up and get right back on plan.
If you look at this as a diet rather than a way of life, it will always be hard.
My 3 P's are not power, property and prestige.  They are perseverance, perspiration, and patience.
An unhealthy breakfast does not have to result in an entire day of unhealthy eating.  Rather than using it as an excuse to "make a day of it", make healthy choices for lunch and dinner.
You have to want to change for yourself and no one else.  If you don't truly want to make a change, your transformation will never happen
There is a fine line between reasons and excuses.  Analyze your decisions and really ask yourself  "Am I just making excuses?"
I can do it! YOU can do it!
Keeping a clean living space alleviates mental and physical clutter which in turn leaves more room for focus and drive.
No single day will be as hard as Day 1.  It's all down hill from there.  If you haven't already, make today Day 1.
Your favorite foods are not going anywhere.  There is not going to be any "great pizza famine" All those things you love will still be there.
You should eat for sustenance and satiety, not for taste or cravings.
Exercise is free medicine.  Invest in your future health.  Think of healthy eating and exercise as a 401K and insurance plan for your body.
Inspiration is all around you if you just choose to open your eyes to it.
Set goals! Set small goals on the road to your ultimate goal.
It is okay to put yourself and your health first.
Your true friends will support you on your journey and in your healthy endeavors.  They should bolster you, not be a hindrance.
Food should not be used as a crutch.  It will not comfort you or boost your mood during rough times.  BUT exercise will.
When you feel like you are lacking the energy to workout, remind yourself how much energy you will have after your workout.
Thin and healthy are not synonymous.  Work towards getting the body you want by being healthy.  Don't be skinny-fat.
Your body won't change overnight.  There isn't a magic pill that will make you thin.  It takes a lot more than one healthy meal or one long work out.  This is HARD work.  But it will be so worth it.
Stop saying "I'll start tomorrow… Or on Monday… Or on the 1st of the month"  Just start now!! This is the only life you have and there is no guarantee of tomorrow.  So, start living today!
Find a way of eating that works for you.  Find something you can stick to and maintain.  Do not let other people affect your food choices.  You do not have to defend the food on your plate to anyone except yourself.  If people do not agree with or understand the way of eating you have chosen, that is their problem, not yours.

I hope some or all of these helped you.

Movement is a medicine for creating change in a person's physical, emotional, and mental states.  ~Carol Welch