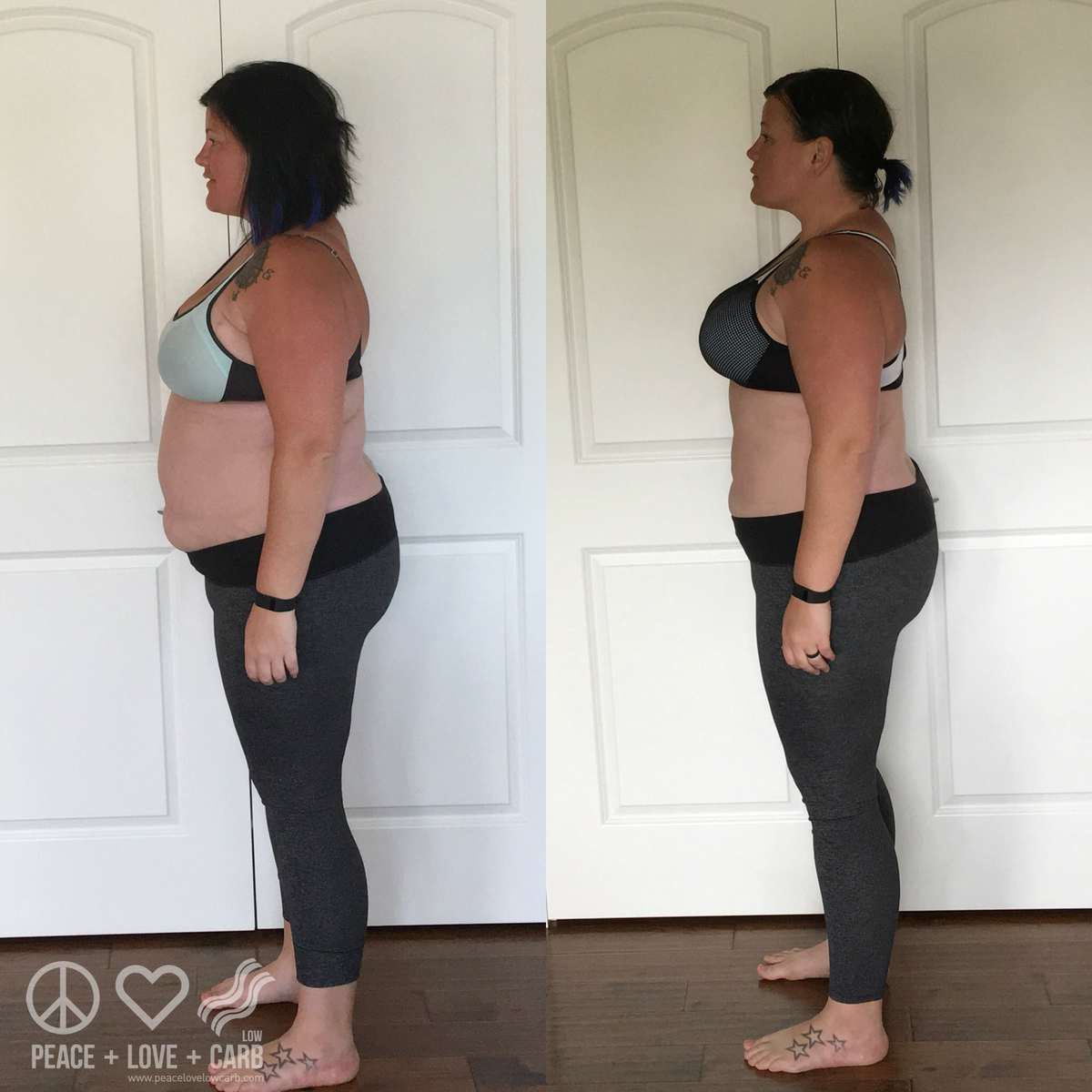 If you are just starting to follow along on my new and improved weight loss journey, I recommend starting with these posts from last year first so you can see how it all began (any text that is highlighted orange is a clickable link) – Coming Clean Post     Week 1     Week 2     Week 3     Week 5.  Also, make sure you are following along on Instagram, as a lot of the day to day stuff will take place there.
CLICK HERE TO GO BACK TO WEEK 5…
Starting Date: 8/29/16
Starting Weight: 281 lbs
Current Weight: 268 lbs
Pounds Lost: 13
Goal Weight: 180
Goal Date: 8/27/17
Height: 5′ 9″
I am actually up 2 lbs this week. I am not surprised as the weekend was just a little too indulgent. Too much alcohol and less than stellar food choices. But you know what? I didn't feel anything when I stepped on the scale. I didn't have that crushing guilt, or defeating shame. I just made note of the number, made a silent promise to myself to do better this week, moved on and went and made a healthy breakfast. That, my friends, is emotional progress. I truly am going for progress over perfection this time around. I will reach all of my goals and I will still live my life in the process. The weight difference between these pictures is 13 pounds but it feels and looks like so much more than that to me. I'm proud of where I'm going. This journey isn't a linear one. It's all over the place. That is real life. I'll keep moving forward each day, making more good choices than bad and working on being the best version of myself. I may have a weight loss goal in mind, but for me there is no finish line. It's an every day choice to show up, be better, live healthier and to try and inspire others to do the same. Here's to taking week 6 by storm.  (P.S. for all of you that asked about my sports bra on my Instagram, you can read about it here. It is from Target and it is amazing)

MONDAY 10/3/16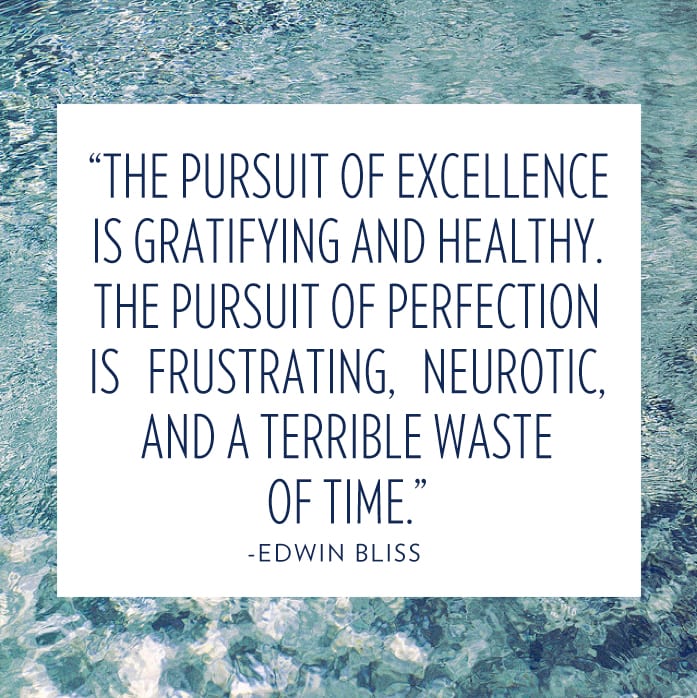 Daily Gratitude: 
Today I am simply grateful for gratitude in itself. It is something that I try to practice each and every day. I believe it ups my frequency and helps me put out into the world that which I hope to receive.
Personal Reflection:
In keeping with the gratitude theme… The world is severely lacking in small gestures, random acts of kindness and a general sense of gratitude. Through blogging and through network marketing I have encountered countless thankless people that just want to take, take, take. Never even so much as a thank you. I am the type of person that has the inclination to send a thank you card for a thank you card. I don't understand entitlement, thanklessness or cold social interactions. Eye contact and a smile cost nothing. You never know when the simplest of gestures might save someones day. Be overly thankful. Throw kindness around like confetti. Connect!!
Self Care Check-In:
I am fairly new to the whole Beautycounter craze. I silently watched for many months before jumping on board. I can be a little skeptical when something seems to pop up out of nowhere and everyone is touting it. Little by little, I have been continuing to work towards a chemical free, non-toxic home. Essential oils really helped us purge the toxic chemicals from our medicine cabinets, cleaning cupboard, laundry, general health and wellness, etc.,  but Beautycounter can take me the rest of the way by helping to cleanup my makeup, skincare and sunscreen routines. What I put on my body is just as important to me as what I put in my body. Their mission to bring safer skincare into the hands of everyone is something to behold. They are definitely a purpose driven company, built on integrity. I can't stress enough how important this is to me. I am a firm believer in voting with my dollars. That being said… Once I decided to jump in, I did so with both feet. I was intrigued by the Mattify Skin Finishing Powder even though I have not worn foundation or face makeup of any kind in more than ten years. (I only wear eye makeup). I don't like my face to look like I am about to bake a loaf of bread on my skin. That means doughy in case you were wondering. I also hate it when someone hugs me and their face is left on my shoulder. Clothes aren't cheap! I ordered it and honestly wondered if it would die a slow death in my product graveyard. I can be kind of a makeup hoarder. I am IN LOVE with it. It makes my skin so even and soft, without giving it a white, caked on powdery look. If you were to ask Jon what the #1 question I ask him while out in public is, he would say "Do I look shiny?" If we were asked that question on a couples game show, we would nail it!! I seriously ask him all the time. I usually follow it up with something like " Are you sure?" or "Are you just being nice"? Girls are so neurotic! This past Saturday we were out and about all day. I applied this before we left the house and kept it with me in my purse in case I needed to reapply it throughout the day. My face stayed fresh and radiant looking. No greasy shininess. You have no idea what a win this is in my book. Of course there is the extra added benefit of it being an all natural product. Folks, if safer skincare is wrong, then I don't want to be right. Grab some – here.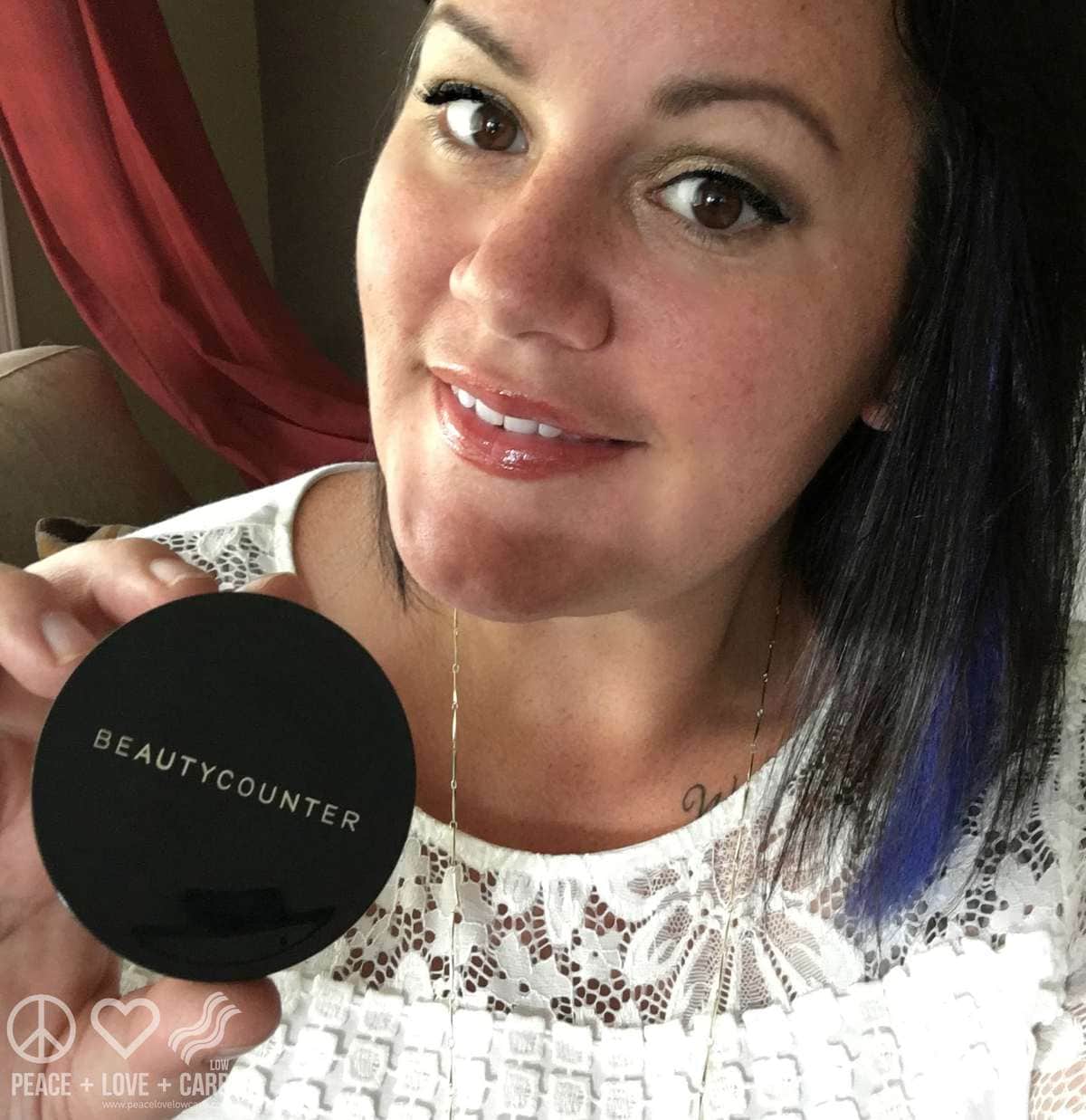 I went straight for the butter coffee this morning. It's my favorite way to start my day. Today was espresso roast coffee, grass-fed butter, organic coconut oil. grass-fed gelatin, and almond cashew milk.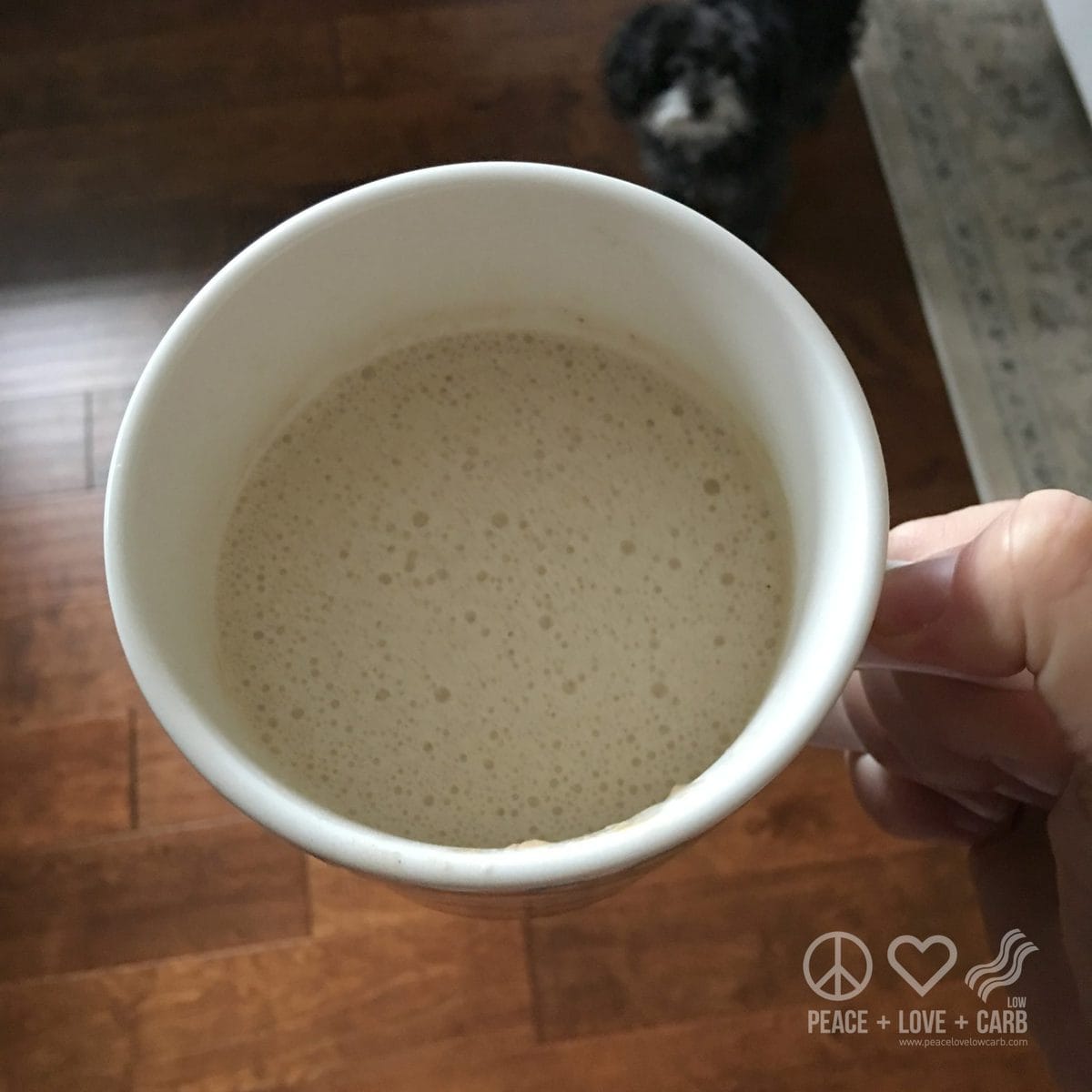 I have soup on the brain in a major way lately. Yesterday during half-time, I ran to the fridge, scoured for ingredients and just did a fridge dump of all of our cheeses to make a broccoli cheese soup. I definitely need to turn this one into a recipe. It was far better than the one I currently have on my site. I'll give you a little hint at what made it so good… one of the cheeses was smoked cheddar. Stay tuned…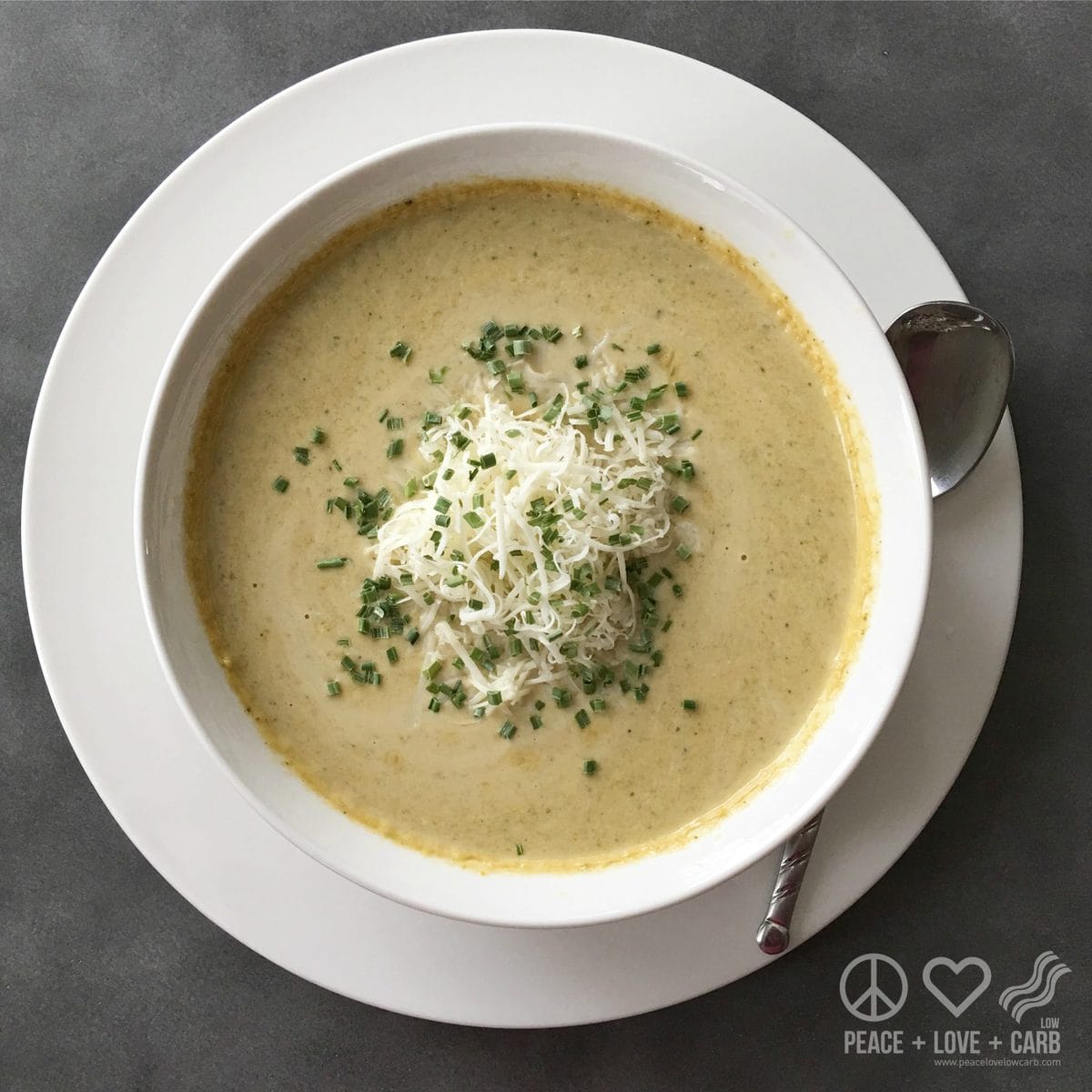 For dinner I was just feeling snacky and not really wanting to cook. Like I mentioned before, I am obsessed with cheese curds. I am pretty sure that I am one container away from turning into one. I made a plate of salami, dry roasted almonds, olives and mediterranean cheese curds. So satisfying! The crunch of the almonds is the perfect replacement for crackers. You should try it some time.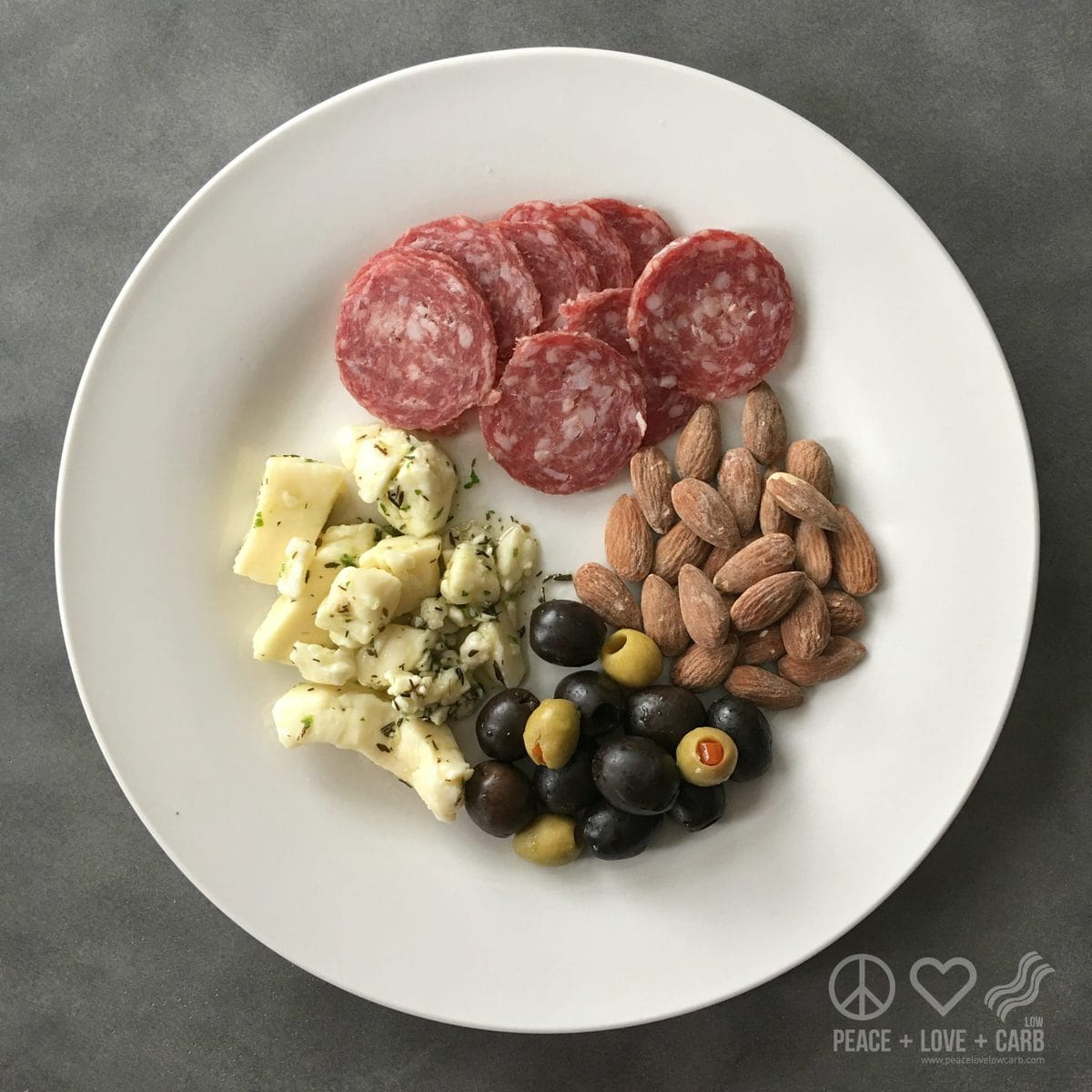 Staying Active:
After our weekend and my weigh in, I was eager to get to the gym. I went at night and it is not my favorite. I definitely prefer starting my day with a workout, as opposed to counting down to it all day. Getting my sweat on in the morning always gives me more energy and a more positive outlook as I tackle the day. I didn't get any pictures while at the gym, but I did snap this pre-gym selfie. Notice my adorable little photo bomber. Those pups are always up in my business. 🙂 I am trying to be better about taking random full body shots like this so that I have plenty of pictures to go back and compare to when I reach my goals.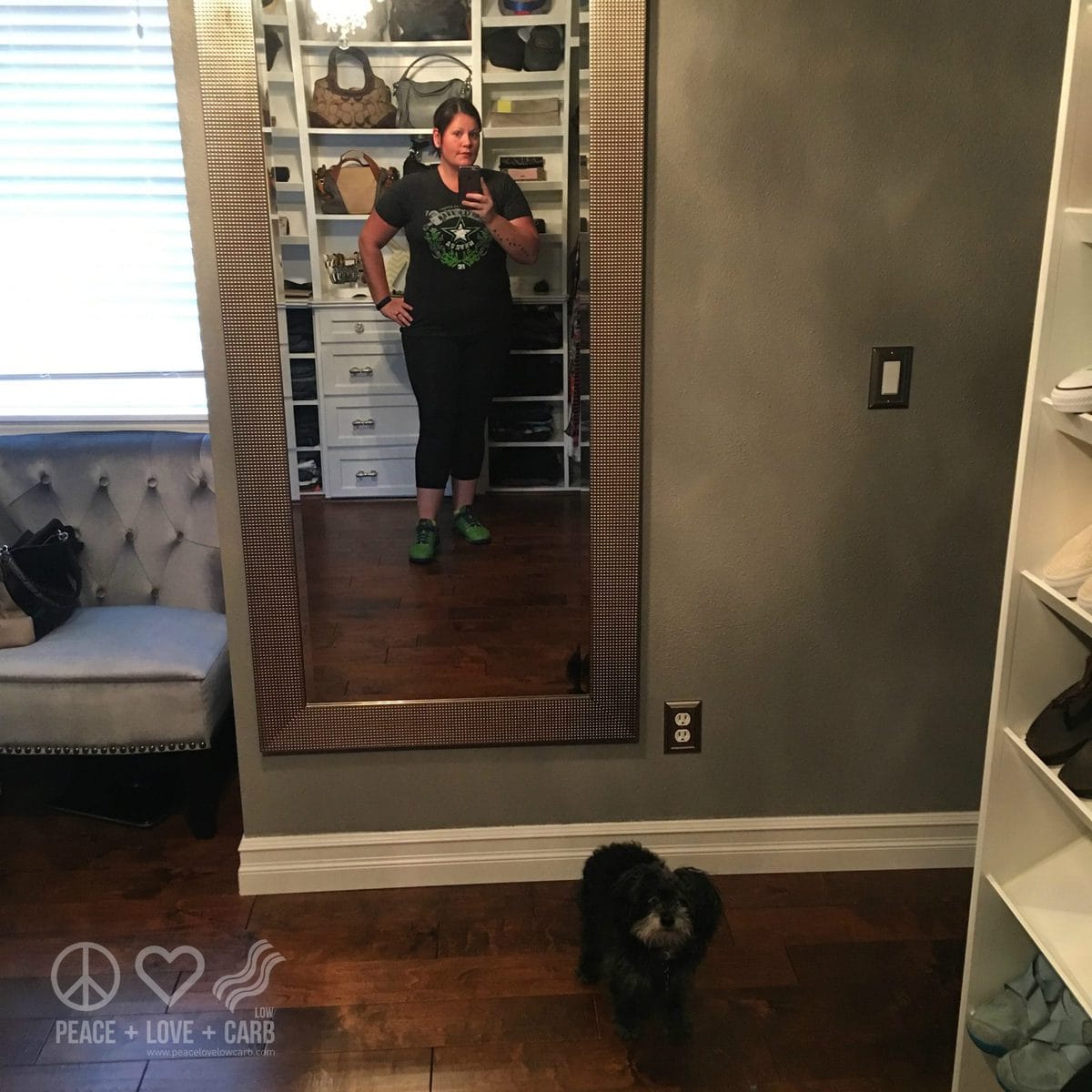 TUESDAY 10/4/16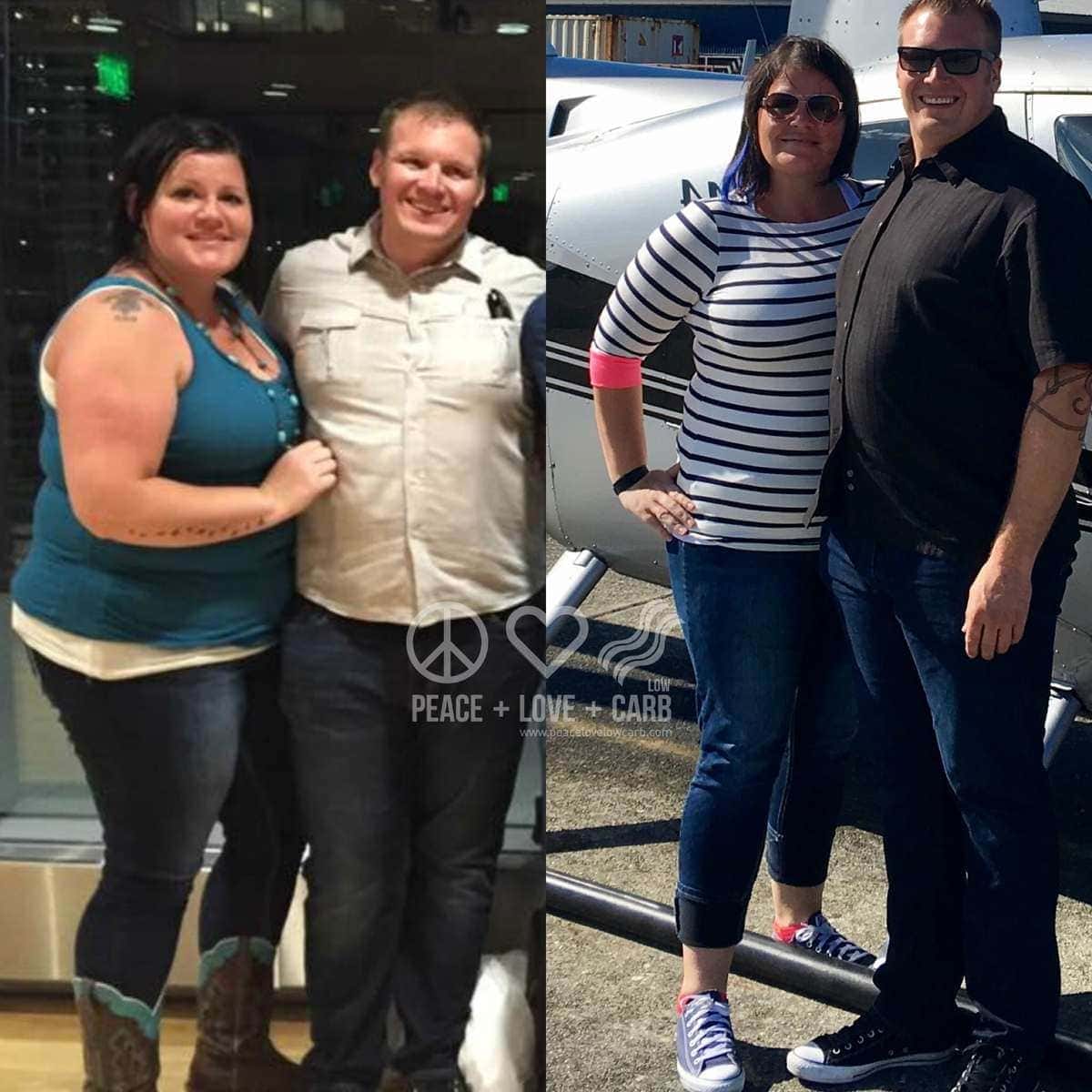 Sometimes it's important to look back to where you once were to see how far you've come. It's hard to believe that I am actually wearing the same pants in both pictures. Pictures like these make me even more excited for what's to come.
P.S – I've never shown that picture on the left to anyone. I nearly cried when I saw it. Now I'm thankful I have it because it reminds me how far I've come. The picture on the left was this past June and the picture on the right was last week.
Daily Quote: 
"To be yourself in a world that is constantly trying to make you something else is the greatest accomplishment." – Ralph Waldo Emerson
Self Care Check-In:
People seem to be dropping like flies all around me. There is a bug going around big time. I have felt the nagging beginnings of it for the last week or so, but have done a good job keeping it at bay. I've just been a little stuffy and congested. In addition to using my oils, I have also been upping my Vitamin D, getting more sleep and making sure that I do not miss my daily supplements. I don't have time to get sick. I've got some goals to crush. 🙂
I just made myself a natural vapor rub salve. I added 2 drops each of Eucalyptus Radiata, Peppermint, Raven and R.C to 2 heaping tbsp of organic coconut oil. I've also been applying Breathe Again over my chest and sinuses. I'm pretty sure everyone around me is getting a good sinus clearing in the process.
I also added one drop each to the felt pad that goes inside the nasal inhaler stick to make an inhaler to carry around with me in my purse. So handy and it works so well. I made them for myself, Jon and both of the kids.
Don't you just love all the natural solutions to the store bought chemical crap products we all used to buy? I know that I sure do. If you want to learn more about essential oils, feel free to join my group on Facebook.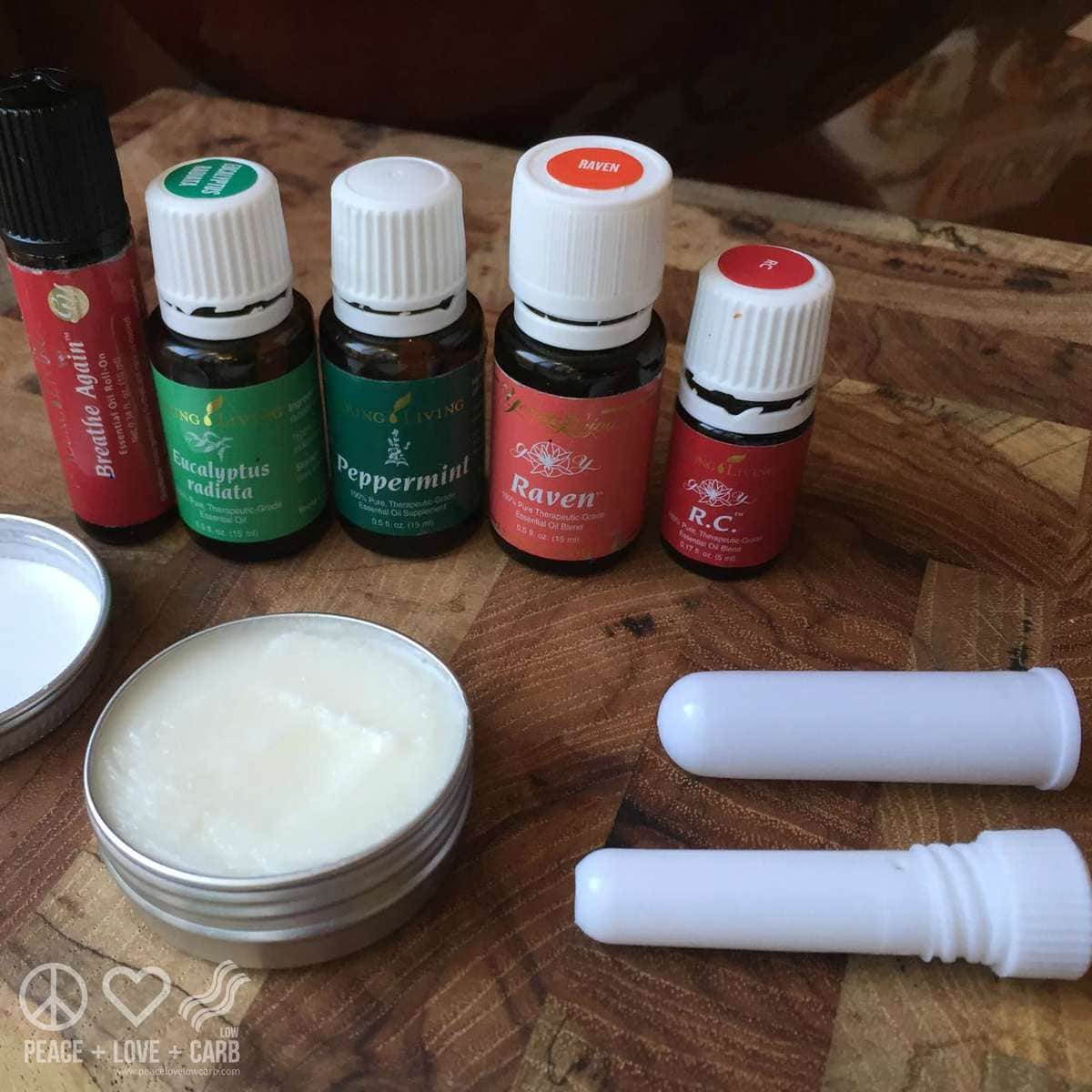 Eat All The Foods:
Some days you set out to get some work done and instead you just end up getting cozy in the big chair, with the pups, a hot bowl of soup and a netflix marathon. Days like today are my favorite thing about being my own boss. There will be plenty of time to work later. But for now, it is relax time!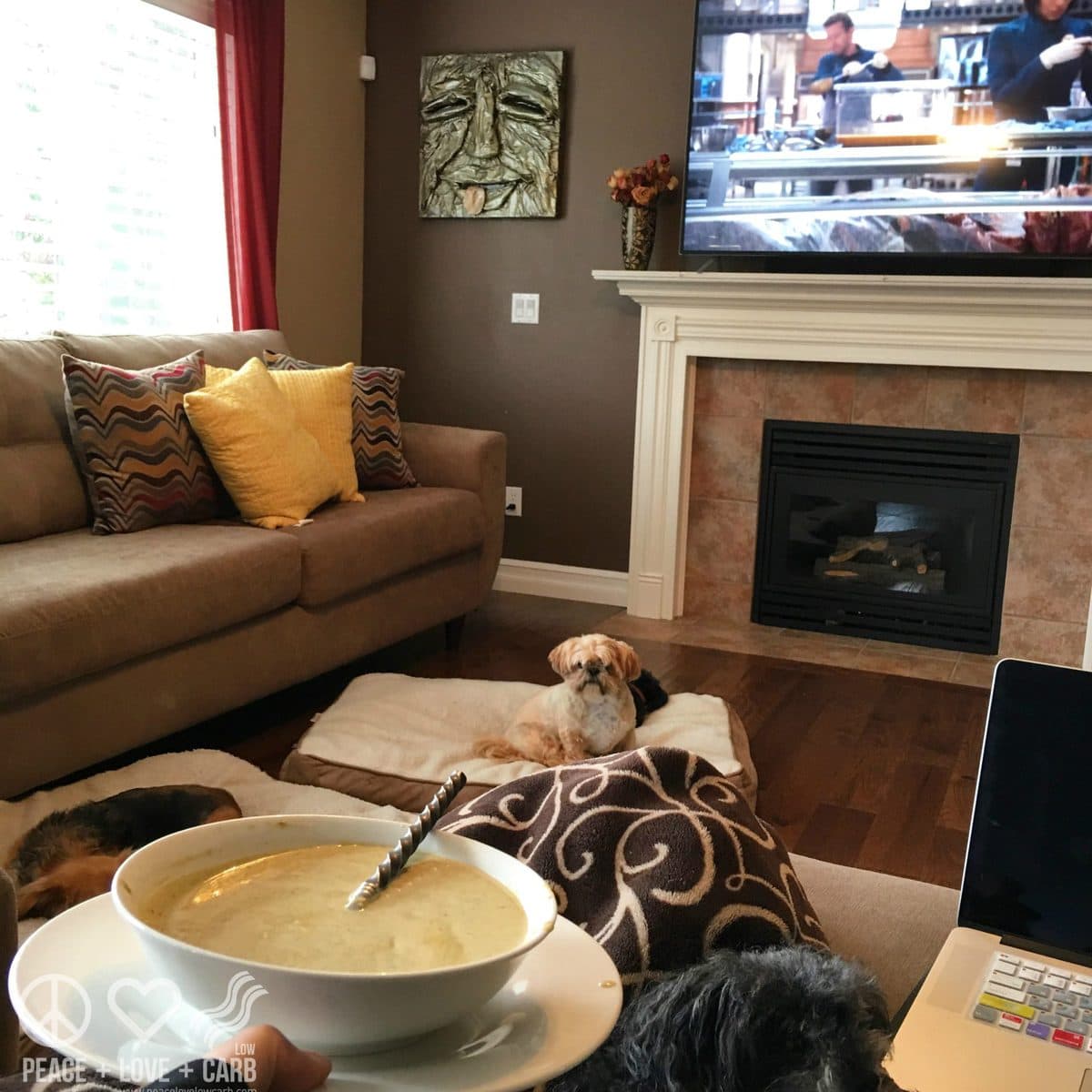 See, I told you that I am on a huge soup/stew/chili kick right now. Yesterday I made a batch of my Kickin' Slow Cooker Chili because I was craving chili dogs. I think I might have to make a chili cheese omelette tomorrow. #chiliallthethings Geez, I love fall!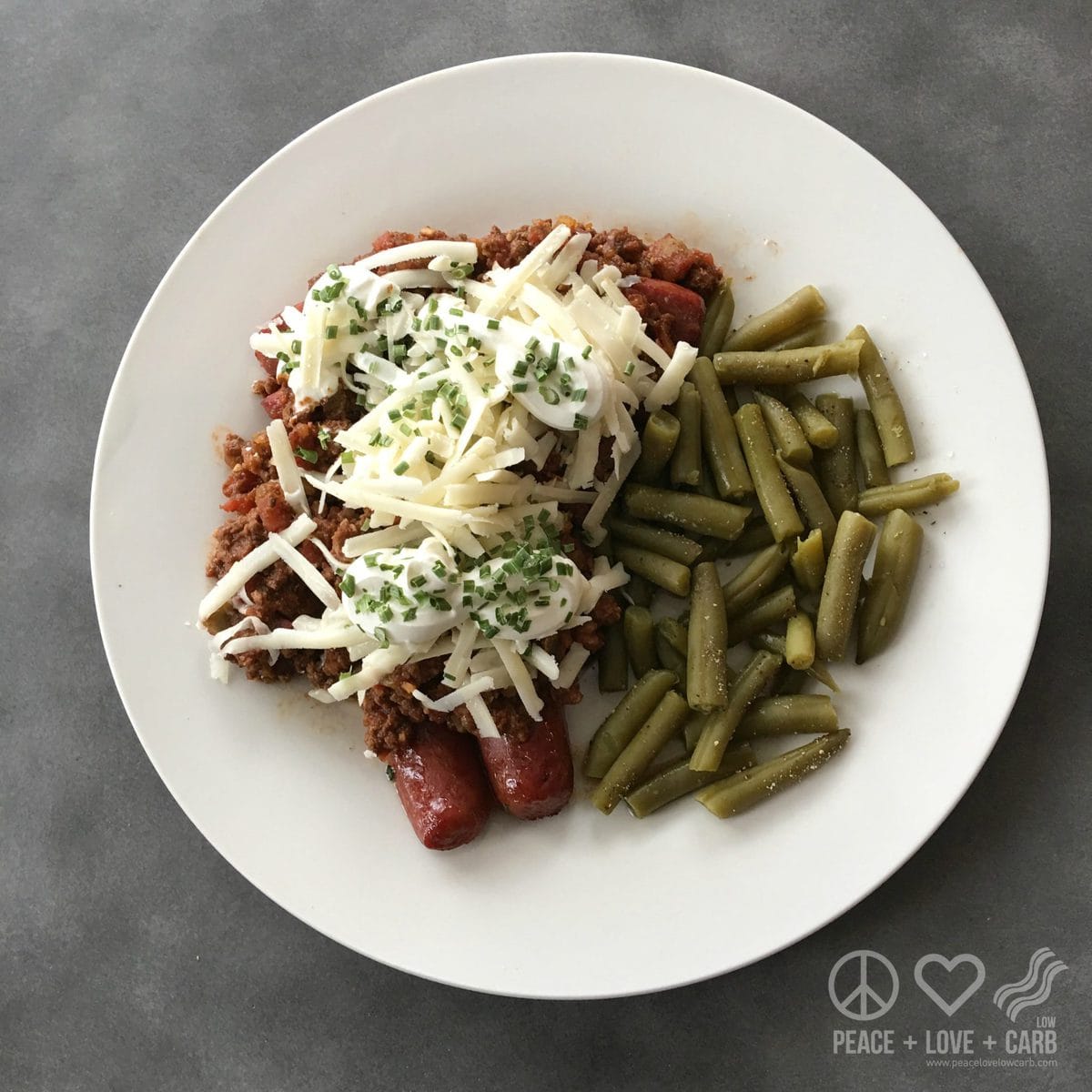 Doing my best to stay prepared and stocked up with healthy eats at the ready. This is pretty much the easiest thing I could ever throw together. A store bought jar of clean pasta sauce, frozen meatballs and spaghetti squash. It's love those old Ronco food dehydrator commercials. "Just set it and forget it"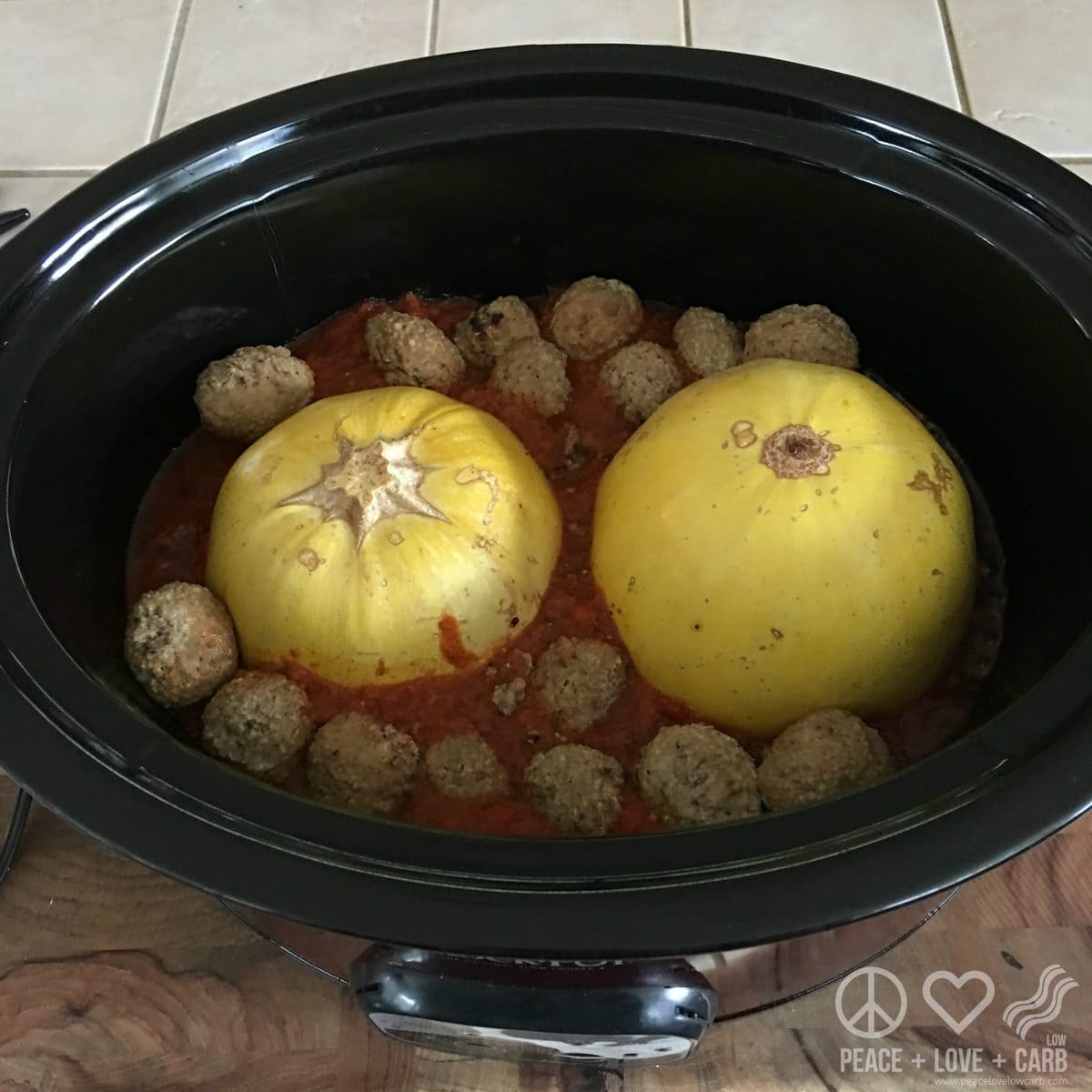 Staying Active:
Today was an awesome day at the gym. I did every last thing on that board. I modified a lot of it, but I did it all. I was sweating like it was my job afterwards. I felt so accomplished and like I could do anything. It feels incredible to push myself that way again. Each day will only make me stronger and stronger. I was talking to Jon today about how different our new gym feels. At our old gym you were either one of the elite cool kids or you were nothing. This divide carried over to the coaching as well. I have gotten more actual coaching and cues at our new gym in the last two weeks than I did in two full years at my old gym. True story! Jon and I were both lucky that we were able to leave there with our bodies in tact and uninjured. Acme embodies everything Crossfit is all about. I no longer have that fear of what might show up on the whiteboard because I know that whatever it is, they will coach me through it and give me the necessary modifications until my body can keep up with my brain. I'm fired up about Crossfit all over again. My love of fitness is back. I actually wake up excited to go to the gym.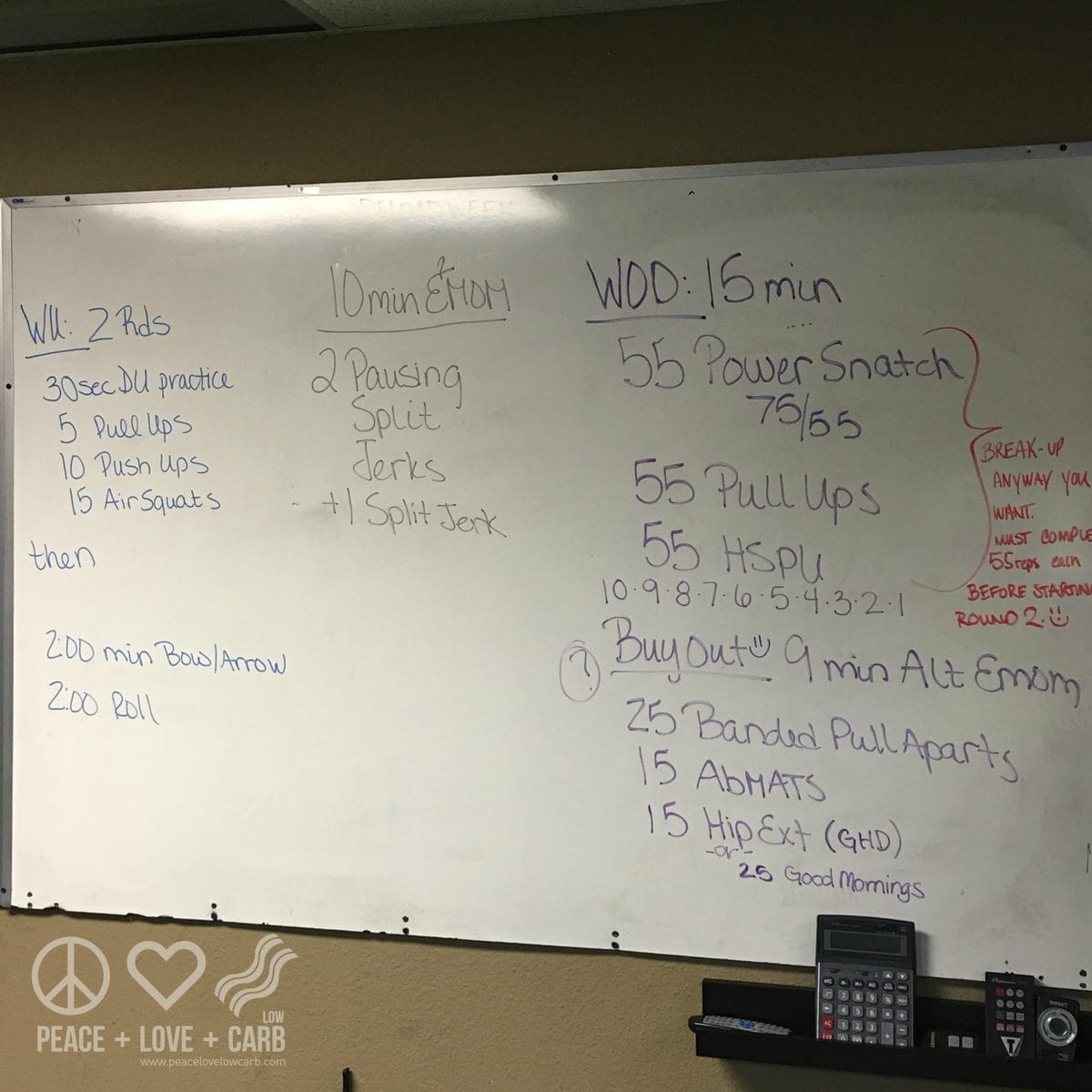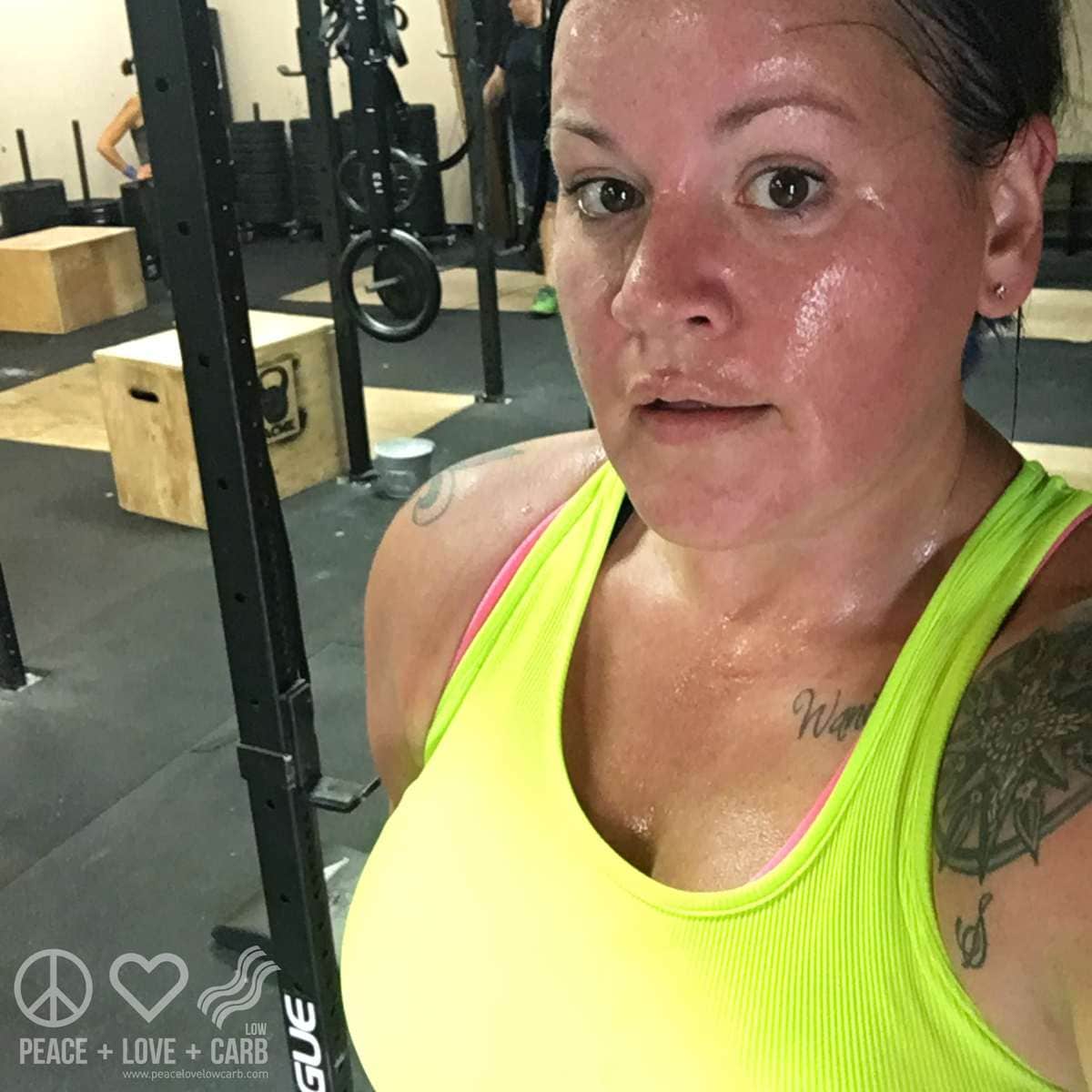 WEDNESDAY  10/5/16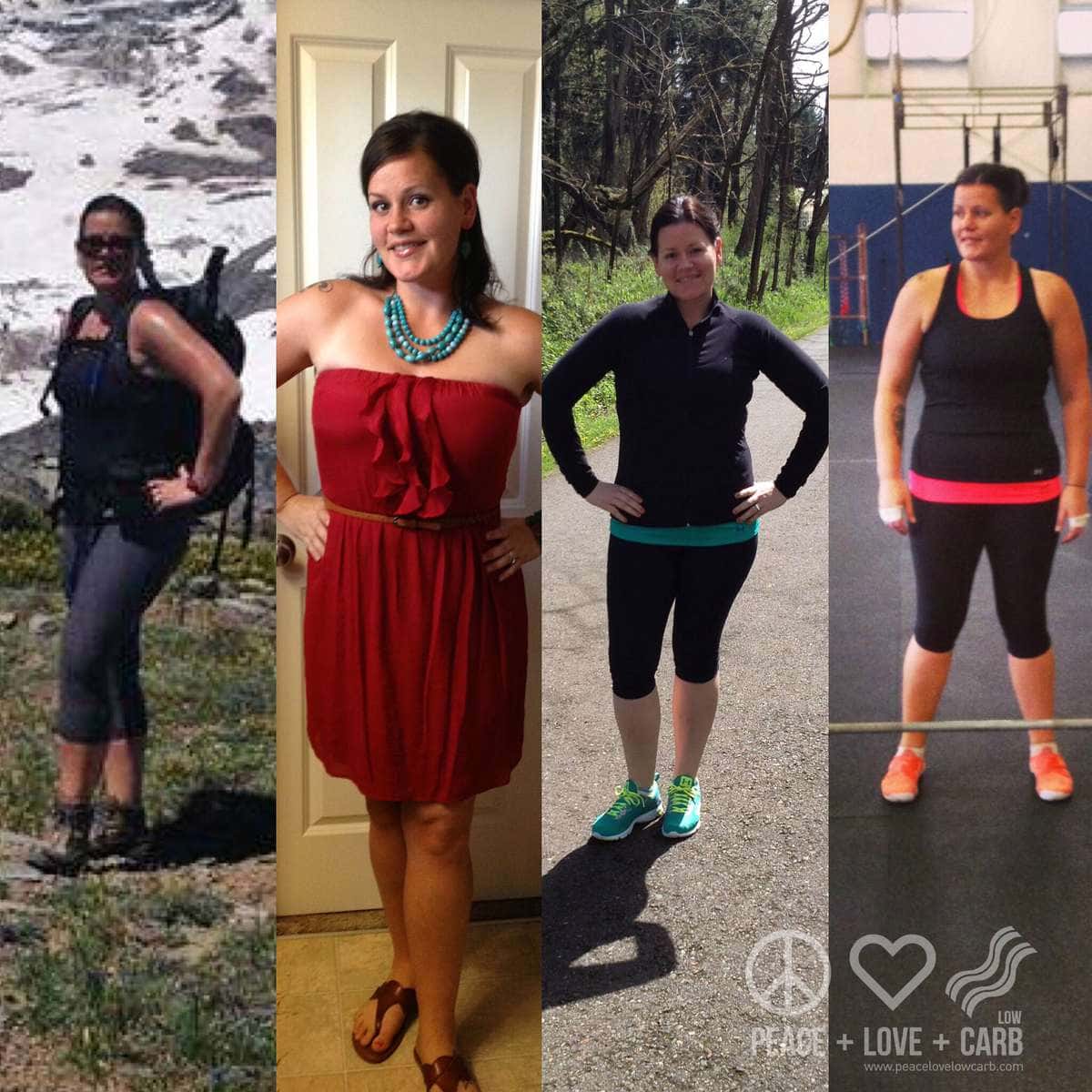 What motivates you? For me, it isn't looking through magazines, following athletes, watching other people's weight loss journeys etc. For me, it is much more intrinsic. I am motivated by knowing that I got this weight off before and that I have the motivation and perseverance to do it again. All 4 of these pictures were just 3 short years ago. Time goes by in the blink of an eye. It feels like only yesterday. Some days are easier than others, but every day there is one constant… the fact that I want this and that I know I can do it. Yesterday I left the gym feeling on top of the world. I modified almost every movement, but I swallowed my pride and gave it my all. It was nice to push past the limitations I set on myself and get outside of my comfort zone. After all, that's where the magic happens. Then tonight at the gym, my heart was heavy with thoughts of how far I am from where I was when I left my old CrossFit gym. I have my Crossfit Level 1 Trainer certificate and yet the basic fundamentals have evaded me. I felt like I was starting all over… because I am. I let those doubts and insecurities creep in. Even though it was fleeting, it was a swift reminder to sway my thoughts back to the positive and to congratulate myself simply for showing up and never admitting defeat. I can do this and I will do this, as long as I always get up one more time than I fall down. You can do it too! WE CAN DO IT!
Daily Gratitude: 
Today I am incredibly thankful for my tribe. I know some seriously awesome people. The kind of friendships that span time, distance, and the ups and downs of life. All of the people in my day to day life that love me for me. My goal is to show them everyday how much I love and care about them.
Eat All The Foods:
When I got home from the gym, I felt like I could eat my own arm. I could not shovel food into my face fast enough. My metabolism is revving up! I ate a spinach, cheese and roasted red pepper stuffed chicken patty (From Costco) and a salad. I'm not even sure I tasted it. I think I actually inhaled it, licked my plate clean and blacked out for a minute.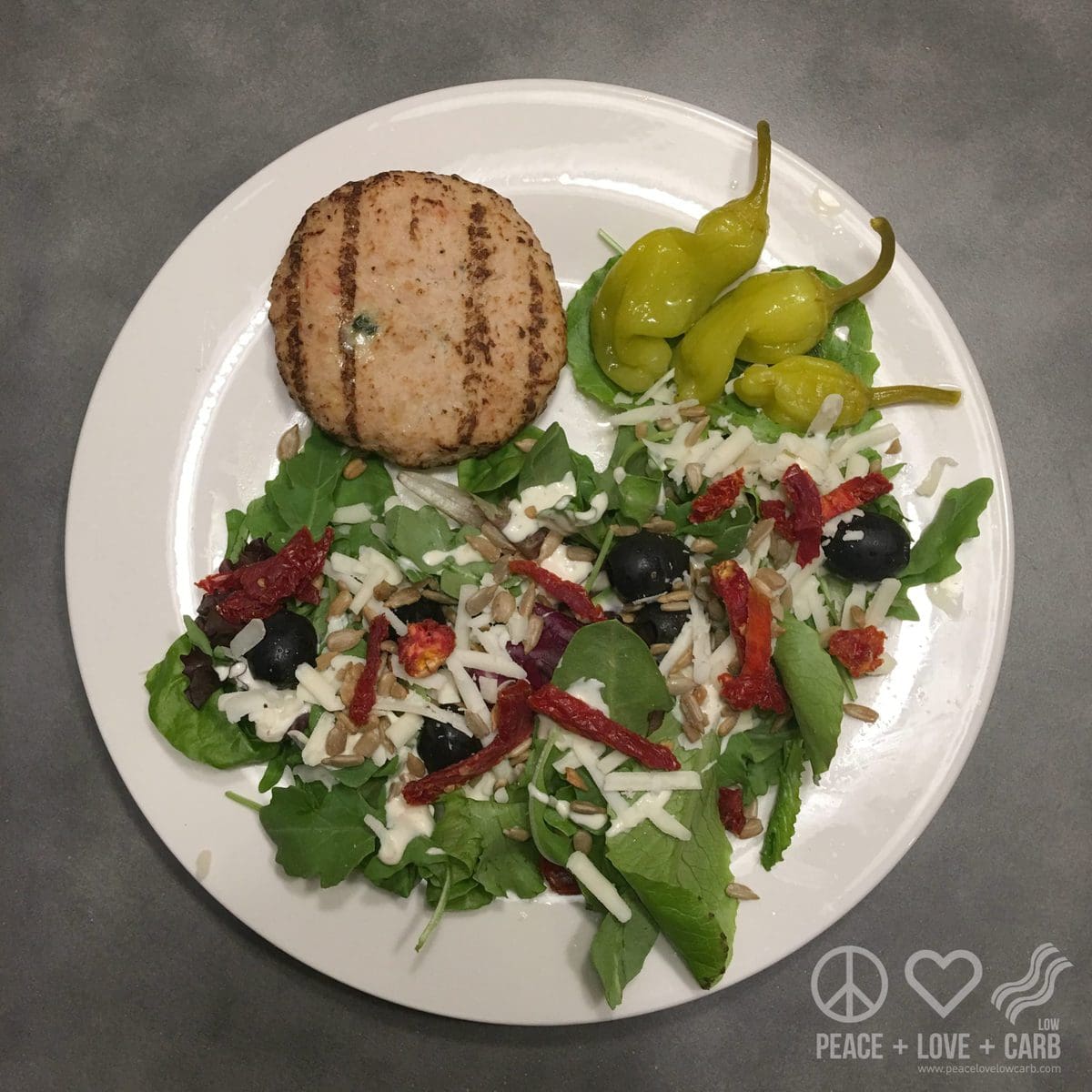 WEEKEND 10/7 – 10/9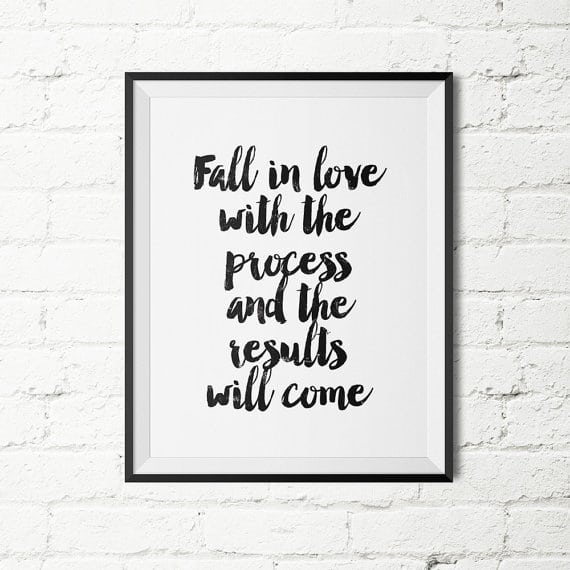 Daily Quote: 
"I am my own biggest critic. Before anyone else has criticized me, I have already criticized myself. But for the rest of my life, I am going to be with me and I don't want to spend my life with someone who is always critical. So I am going to stop being my own critic. It's high time that I accept all the great things about me."  – C. JoyBell C.
Personal Reflection:
As my mindset shifts, I find myself being in a hurry. I have to constantly remind myself to fall in love with this process. I was completely on point this week with my food and my fitness. I was diligent with my supplements. I got a lot of sleep. I stayed well hydrated. I took a lot of "me" time. I did everything right this week. It brought about some weird feelings in me. My body felt foreign to me. I felt trapped. Not ashamed or negative, but trapped. My body felt like a lie to my brain. I felt rushed or in a hurry all week. I'm ready for my outsides to match my insides. I'm ready to wear all the fashionable outfits that I have already laid out in my brain. I am ready to be the absolute best version of myself. I don't want to miss a thing. I've led a pretty adventurous life and have never let my weight hold me back at any stage of my life. But the possibilities of the others doors that will open once this weight is off, sort of have my mind in a spiral. An upward spiral. You know what I didn't feel this week? I didn't feel like anything was missing. I didn't feel like I was sacrificing. It just felt like life. Those are the kind of feelings that tell me I will really make it this time. I can't look back with regret, only forward with excitement. I didn't put it all on overnight (even though it feels like it) and it won't come off overnight. BUT, I am definitely on the right path.
Self Care Check-In:
I have been hesitant about whether or not I would continue with my Stitch Fix boxes as I go through this weight loss journey. I didn't want to buy a bunch of clothes that were too big and only fit for a short time. But then two important things dawned on me. 1. It is important to feel great about yourself as you go through this process. There is enough negativity that can drag you down. Your wardrobe shouldn't be one of them. 2. I can sell the clothes on Poshmark or another site like that. OR, I can be a blessing to someone else going through this journey and hand them off to them. Either way, I decided to treat myself, reward the small victories along the way and continue getting it. I have had the same stylist for multiple boxes in a row. She is really getting to know my style. I am keeping 3 of the 5 pieces from this months box. The black rouched maxi dress / long shirt, the leggings and the dark green mixed media floral top. They will get a lot of wear. Especially the leggings. I could and would live in leggings and Converse if I could.
If you have thought about signing up for Stitch Fix but are hesitant because you think they won't have your size, let me just tell you… they say their max size is a 14, I am still an 18 (the jeans in this picture are a size 20) and almost everything they have ever sent me has fit. They have you fill out an extensive style profile and even select your $$$ range. They have picked some things for me that I would have never pulled off the rack for myself. They have become some of my favorite pieces of clothing. If you are looking to mix up your wardrobe and feel good about yourself as you continue with your weight loss, give it a try. I've been getting them for over a year now. Check it out for yourself here.
Eat All The Foods:
My breakfast every morning has been a big cup of frothy butter coffee. I love it. It keeps me full until mid day. Coffee is usually the only thing that sounds good in the morning.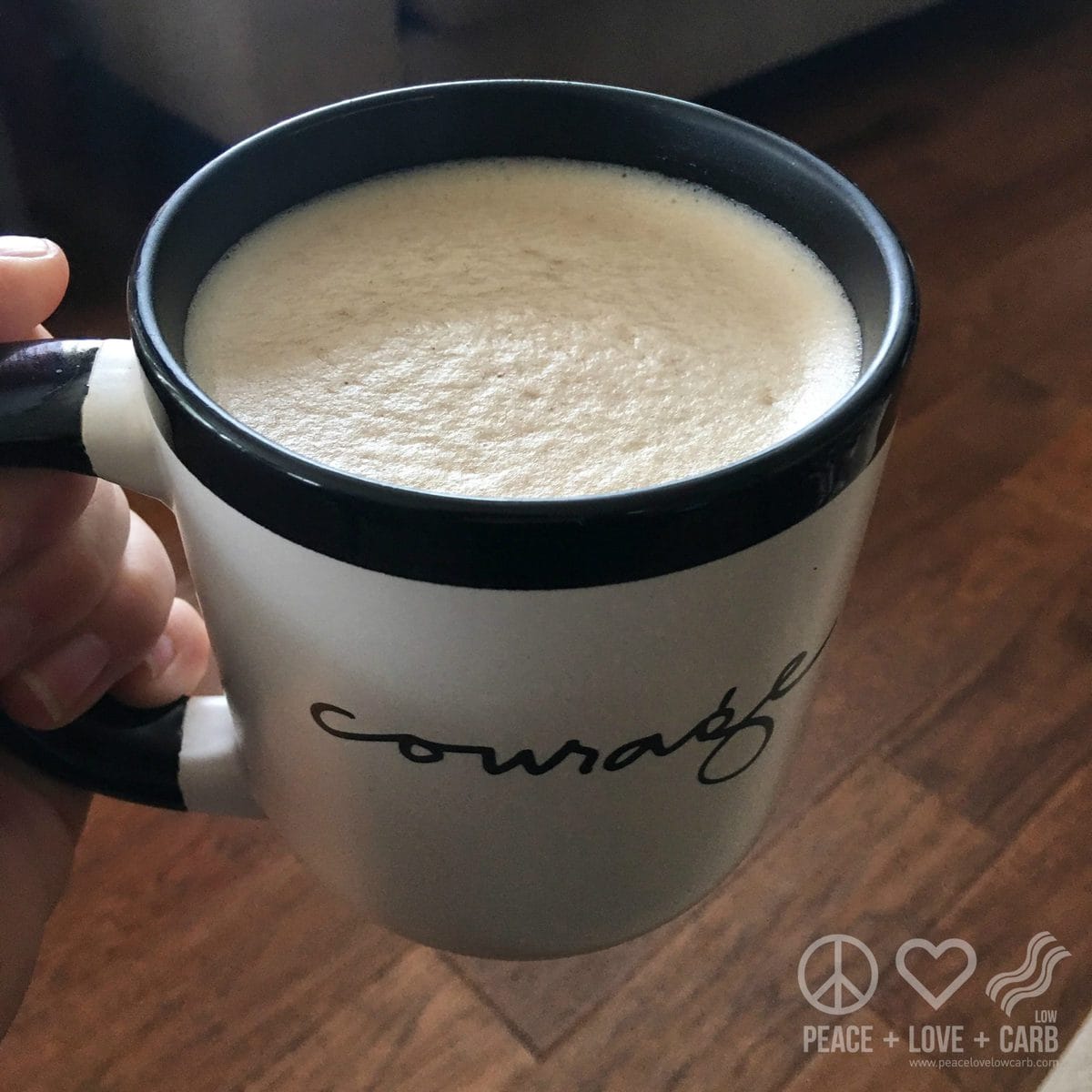 It was a good weekend of eats! I decided I needed to bring back my #saladaday challenge from September. I feel better when I eat a big plate of greens every day. Todays salad was topped with my Dill Chicken Salad, pepperoncini, cheese curds, sun-dried tomatoes, olives, artichoke hearts, red bell peppers and orange bell peppers. Delish! No wimpy salads here. Make it a meal.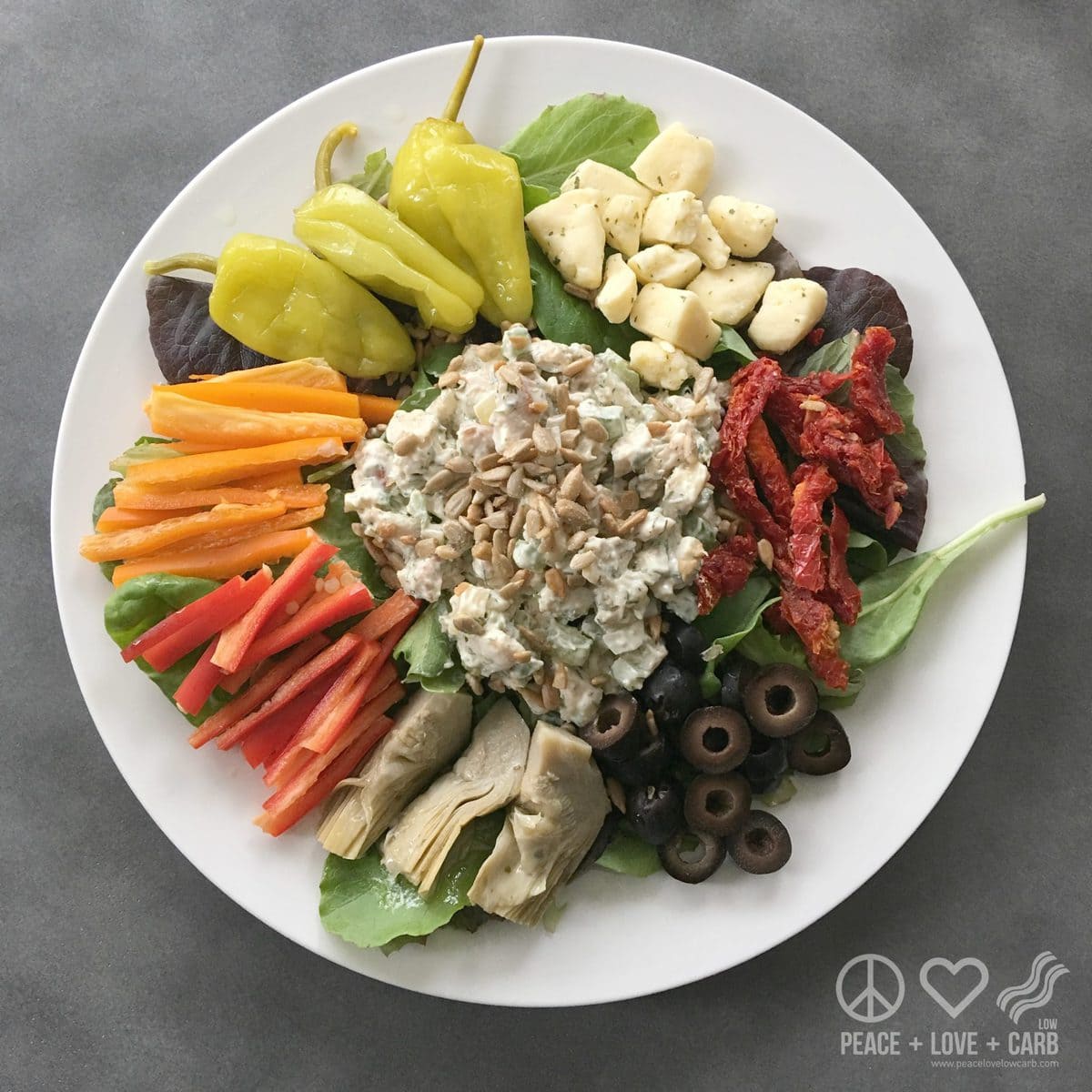 Friday night for dinner I took advantage of the leftover chili and had brinner. A chili cheese omelette paired with a salad. I love breakfast for dinner. I am also really digging on this whole chili omelette thing. I think I already need to make another batch.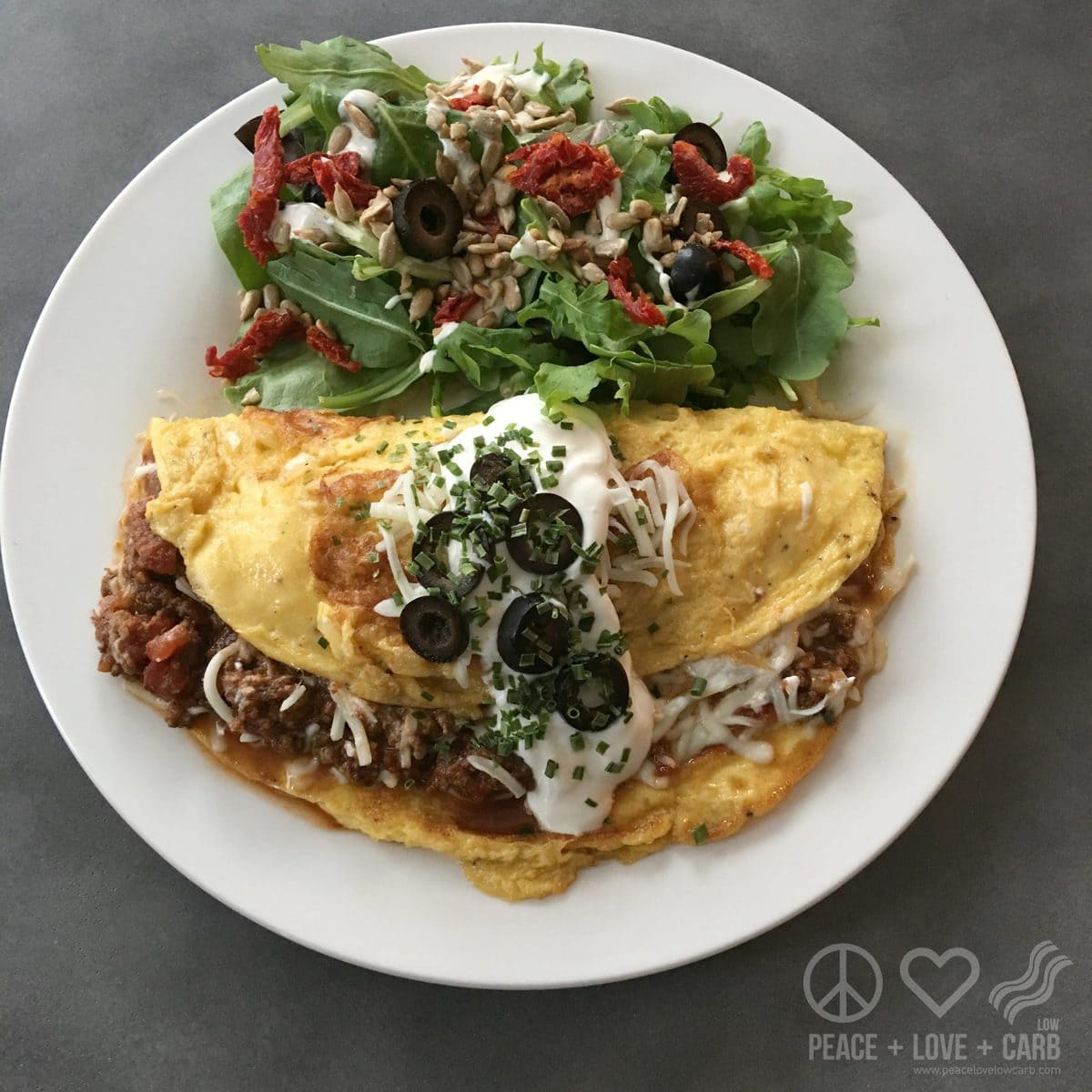 Oh hey, did I mention my obsession with soup lately? Yeah? Well it is still alive and well. I loved the broccoli cheese soup that I made earlier in the week so much, I just had to try and make it again. This batch was a little different. I added some cauliflower into the mix and a little heavy cream. Still delicious.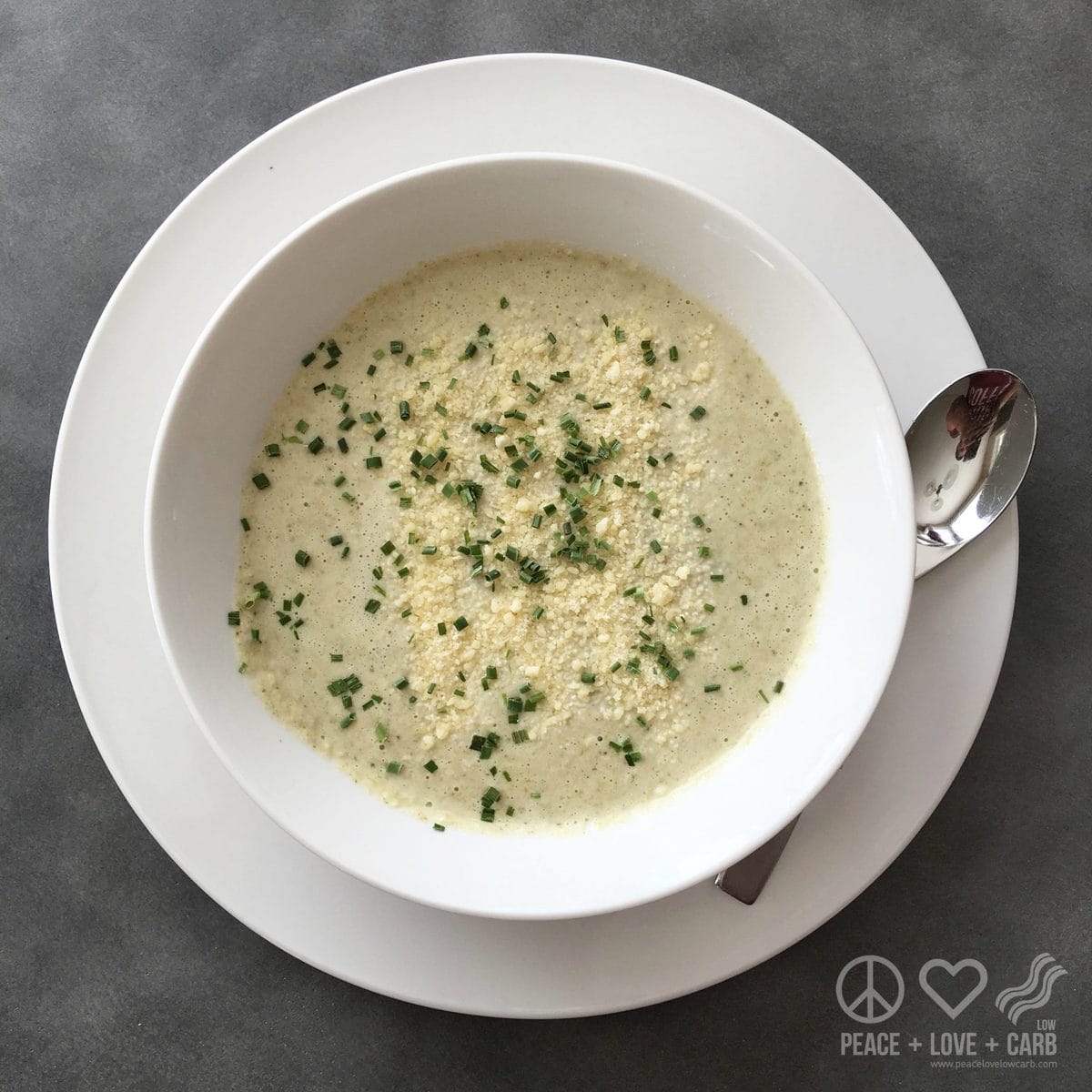 I hate to tease you, but I also worked on a new recipe this weekend. Double Chocolate Chip Pumpkin Spice Muffins. Low Carb and gluten free. I will have the recipe up next week. It will be worth the wait. I promise.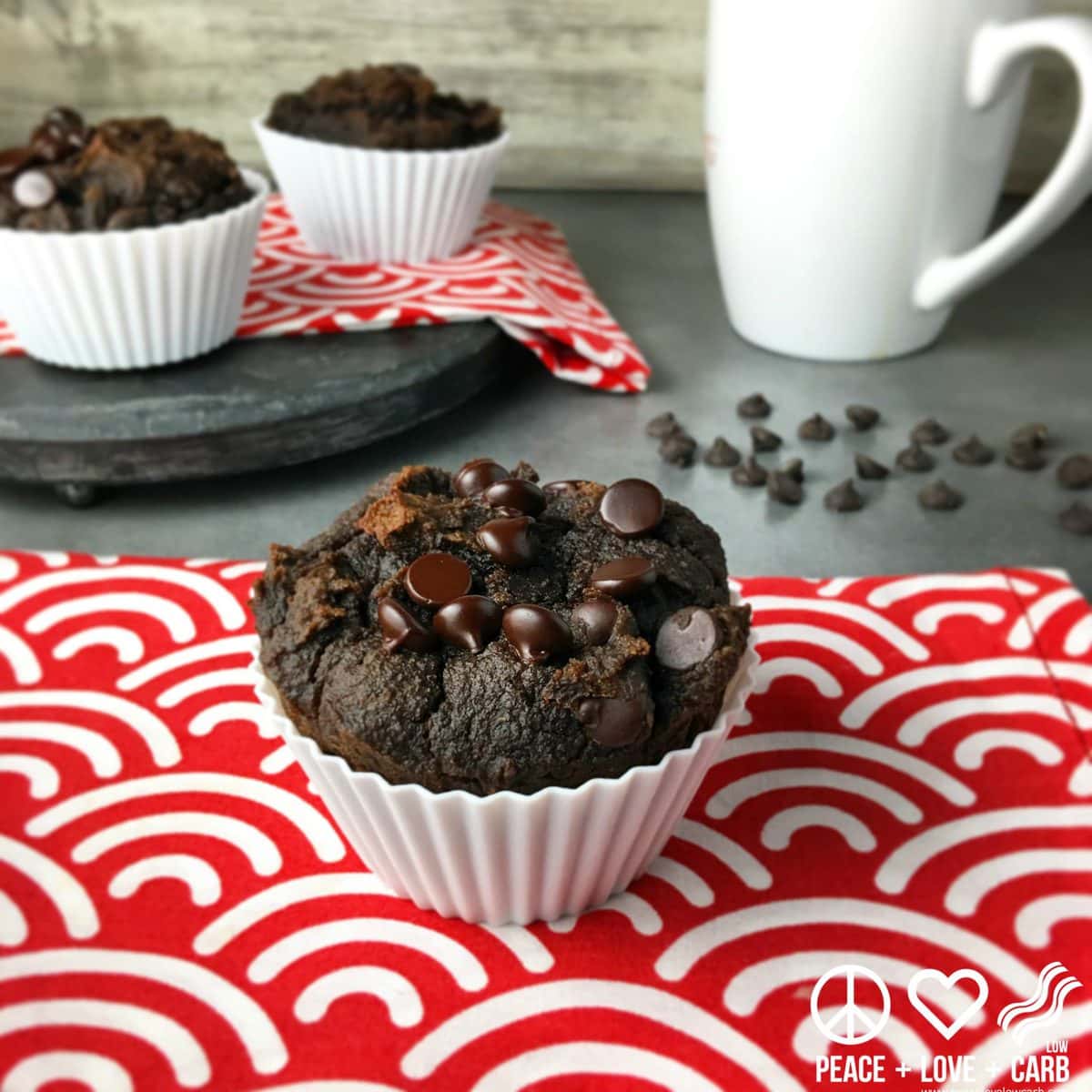 I went to the gym Friday evening. Every day that I walk through those doors just feels more about more comfortable and more familiar. Starting over at anything can be pretty darn nerve-racking, but it helps when the people helping to coach you back make you feel so comfortable and supported.
CLICK HERE TO CONtinue to TO WEEK 8…